There's no better way to start your day than with a freshly brewed cup of coffee using the highest quality espresso beans. And the key to a great cup of espresso lies in choosing the right coffee beans.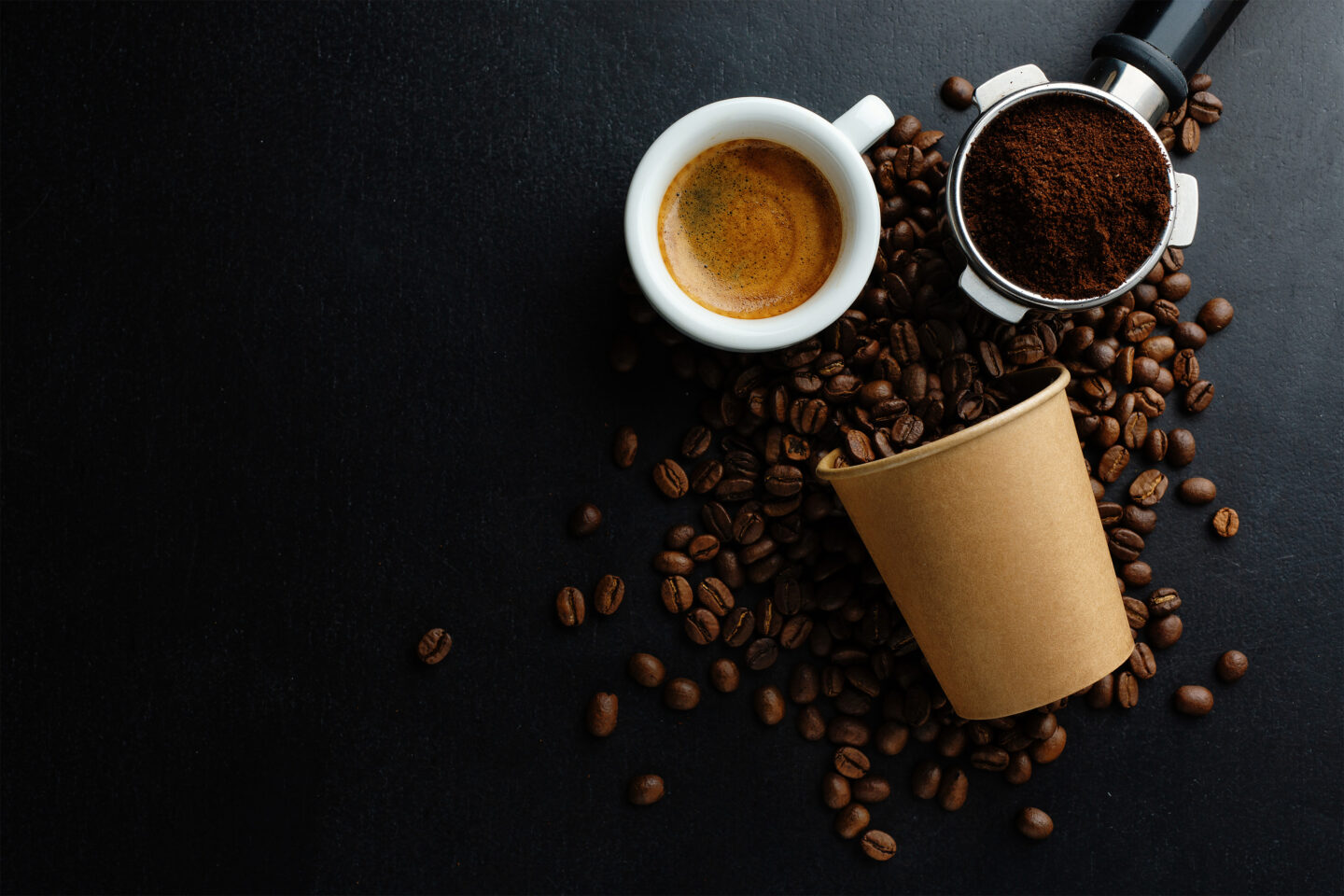 Investing in the best espresso beans can be a game-changer for any espresso lover. The best espresso beans should have the right aroma, color, freshness, value, and degree of oiliness.
However, unearthing the best espresso beans is a thorough process that requires hours of searching and tasting. Fortunately, we have done the job for you.
We tested some of the best espresso beans on the market to determine which ones deserve a spot in your kitchen. Our best overall selection is Lifeboost Coffee Dark Roast Ground Coffee due to its dark roast body, smooth and velvety texture, and diverse flavor profile.
Table of Contents
The 5 Best Espresso Beans for the Best Cup of Coffee
Best Overall: Lifeboost Coffee Dark Roast Ground Coffee
SAVE 14%
Lifeboost Coffee Dark Roast Ground Coffee
The Dark Roast Ground Coffee by Lifeboost is our top pick for espresso coffee due to its flavor profile, dark roast body, and smooth and velvety texture with hints of chocolate.
Pros: Velvety and creamy taste, fair trade certified, good cream, smooth flavors, USDA organic, low acidity so gentle on the tummy and teeth, third-party tested for pesticides, single-origin blend.
Cons: A few complaints about the flavor being light and somewhat floral
If you're craving a bold and rich coffee experience, look no further than Lifeboost's dark roast coffee. Sourced from the high-altitude mountains of Nicaragua, this dark roast is made from hand-selected and 100% organic Arabica beans.
Coupled with a smooth and velvety texture, this coffee has notes of chocolate and caramel, making it the perfect pick-me-up for any time of day. Best of all, it's free from harmful chemicals and additives, meaning you can enjoy the rich flavor without guilt.
The beans are roasted to perfection, bringing out the natural oils and flavors and resulting in a smooth and velvety cup of coffee with notes of chocolate and caramel.
You'll appreciate the company's sustainable business practices. It works closely with the farmers who grow their beans, ensuring they receive fair prices for their crops.
While Lifeboost's dark roast coffee may be too oily for some, it's actually a good thing and indicates that the beans are freshly roasted.
Best Roasted: Don Pablo Gourmet Coffee
SAVE 10%
Don Pablo Gourmet Coffee - Signature Blend
Slow-roasted in multiple small batches to ensure optimal flavor, Don Pablo Gourmet makes a rich and aromatic cup of joe. With Don Pablo, you can clearly taste the difference between fresh, properly roasted beans and others roasted by the metric ton.
Pros: Low acidity, ethically sourced, non-GMO, small batch roasted to ensure quality, diverse flavor profile, refund available, allergen-free, economical
Cons: Lacks the inviting aroma of freshly ground and brewed coffee
If you enjoy a rich cup of coffee with a sweet finish, look no further than Don Pablo Gourmet Coffee Signature Blend. They have a medium-dark roast that provides a rich, sweet, and complex depth of flavor with low acidity.
The blend is carefully crafted in small batches to ensure consistency and optimal flavor. The coffee has a medium roast body with a smooth, cocoa-toned finish and hints of cocoa, dark chocolate, and caramel.
Whether you're a coffee aficionado or just starting to explore the world of specialty coffee, you will appreciate the signature blend by Don Pablo Gourmet Coffee.
The beans are roasted to perfection using a unique slow-roasting process that enhances the natural sweetness and aroma of the coffee. Enjoy the perfect cup of coffee with Don Pablo Gourmet Coffee Signature Blend, made with the highest quality Arabica beans from Colombia, Guatemala, and Brazil.
Don Pablo's Signature Blend is perfect for those who appreciate a well-balanced and full-bodied cup of joe. It is versatile and can be brewed in various ways, such as drip, French press, or pour-over.
While the aroma could certainly be improved, it comes in a vacuum-sealed bag to ensure maximum freshness and flavor. It is also certified organic, fair trade, and locally roasted in the US.
Best Low Acidity: Volcanica Espresso Dark Roast Coffee
Espresso Coffee, Dark Roast, Whole Bean, Fresh Roasted, 16-ounce
Enjoy the best ground espresso beans with this 16-ounce bag of freshly ground coffee beans with dense caramel-like sweetness, a spicy aroma, and light acidity to help prevent acid reflux.
Pros: Chocolate flavor, available in both ground and whole bean, fair-trade certified, gluten-free, kosher, vegan, freshly roasted, and sealed immediately to ensure freshness and low acidity.
Cons: Some complaints of taste inconsistencies
The Volcanica Espresso Dark Roast Coffee comes with dark roast flavor notes of caramel, signature intensity, light acidity, and a complex spicy aroma that will make every cup of coffee a true delight.
This coffee is processed using the washed method and dried outdoors to bring out the best flavor. To ensure freshness, the Volcania Espresso beans are freshly roasted and then packed and sealed immediately.
What really stands out about this brand is its commitment to making sure the coffee is suitable for your tummy. Unlike most coffee brands with high acidity, you won't experience any acid reflux problems with this one.
The best part about Volcanica Espresso Dark Roast Coffee is its caramel sweetness with just the right intensity. The makers work directly with coffee farms and local cooperatives to source only the best Arabica coffee, resulting in the best flavor profile and quality.
The coffee comes with a medium-dark roast, which may not be everyone's cup of tea (pun intended). However, if you prefer your espresso with a hint of aroma, Volcanica Espresso coffee beans are the way to go.
Best Decaf: Lavazza Dek Whole Bean Blend
Lavazza Dek Whole Bean Coffee Blend, Decaffeinated Dark Espresso Roast
Our top pick for decaf espresso beans, the Lavazza Decaffeinated Espresso, is the perfect blend for those who love espresso's rich, bold taste but want to skip the caffeine.
Pros: Affordable, decaffeinated using a chemical-free CO2 method, low acidity, diverse flavors, sweet caramel taste, whole bean coffee
Cons: The package cannot be resealed.
The Lavazza Dek Whole Bean Coffee Blend is perfect for people on the go and can come in handy for espresso lovers. The concoction is set to perfection and gives you a decaf experience at home. The caffeine is removed through a hot-air decaffeination process.
Made with 100% Arabica beans, this decaf espresso boasts a full-bodied flavor that's smooth and rich, with notes of roasted cereals and barrique. Folks with nut allergies will appreciate the fact that this coffee is processed in a nut-free facility.
Lavazza is the perfect espresso brand for your morning cup of coffee or afternoon pick-me-up. It's a great way to enjoy the taste of Italy without worrying about getting too much caffeine!
While the Lavazza Dek Whole Bean Coffee Blend package cannot be resealed, the blend is good enough to last a long time without turning stale.
Best Flavor: Koffee Kult Dark Roast Whole Bean Coffee
Looking for a coffee that packs a punch? Look no further than Koffee Kult Dark Roast Whole Bean Coffee, a brand trusted by coffee enthusiasts worldwide for its quality standards and high-quality beans.
Made from 100% Arabica beans, the coffee beans are carefully sourced from some of the best farmers in Sumatra and Guatemala to ensure quality and consistency.
These beans are expertly roasted to bring out the bold and rich flavors coffee lovers crave. With notes of cinnamon and caramel, Koffee Kult is perfect for those who want a strong and satisfying cup of joe.
While the bitter aftertaste might turn off some people, it isn't too bad.
Buying Guide for the Best Espresso Beans
The perfect espresso starts with a good set of beans. Choosing the right beans can be overwhelming, with so many options available.
Here are a few factors to consider when selecting the best espresso beans.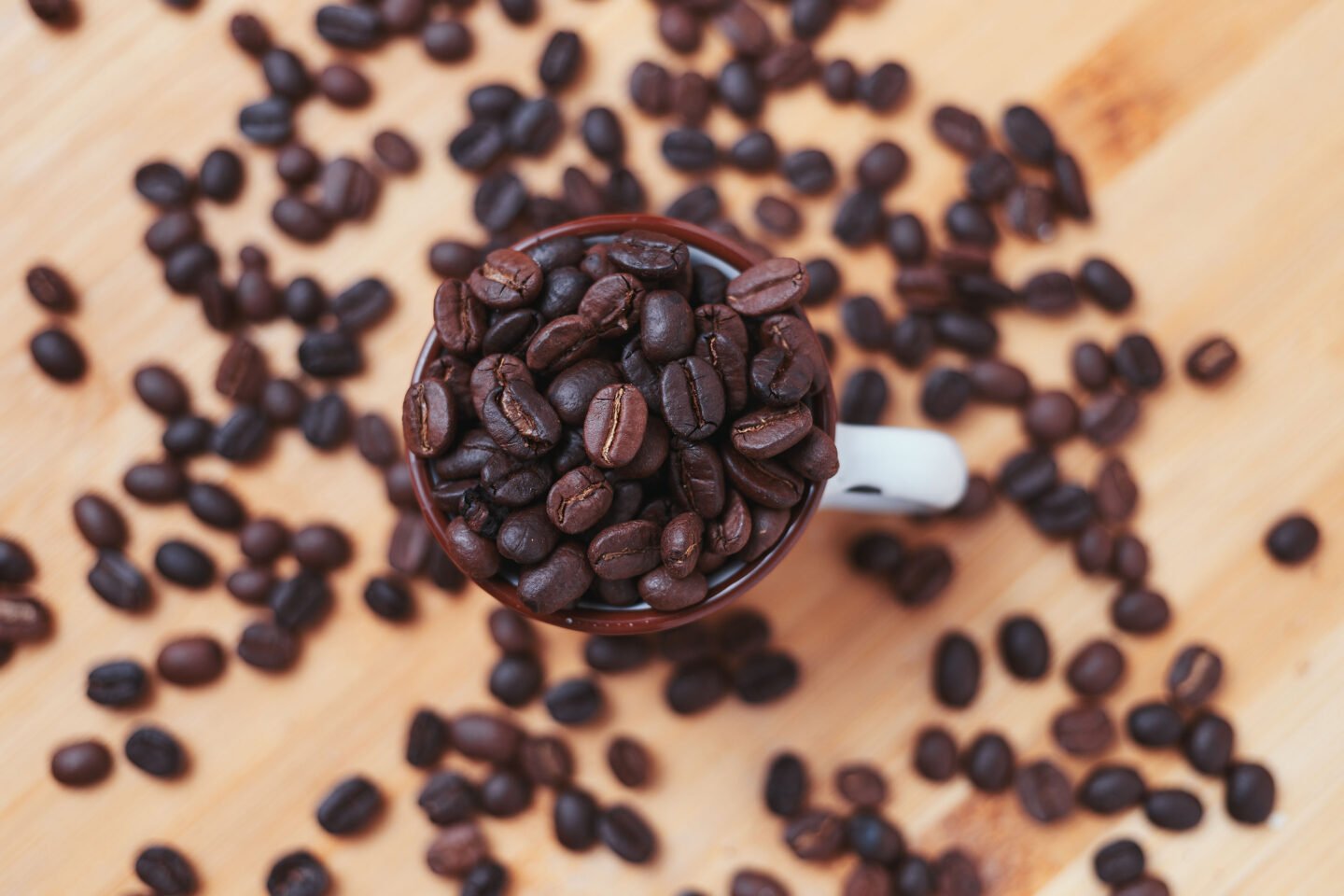 Origin
The flavor of your espresso can vary depending on where you source your beans.
Beans from South America, for instance, are popular for their smoothness and mild flavor, while beans from Africa have a fruity and complex taste.
Decide what flavor profile you're looking for and choose the beans accordingly.
Oiliness
When buying espresso beans, the coffee beans' oiliness can indicate the roast level and freshness. The oiliness in coffee beans is caused by the release of natural oils during roasting.
Darker roasts typically have more oils on the surface of the beans than lighter roasts, which is what we usually want to look for. However, oiliness alone does not necessarily indicate the quality or freshness of the coffee beans.
In fact, too much oil on the bean's surface can be a sign of over-roasting or a lack of freshness. Freshly roasted beans should have a pleasant aroma and flavor, regardless of their oiliness.
Freshness
Freshness is vital when it comes to espresso beans. The fresher the beans, the better the taste. Look for beans that have been roasted within the last two weeks. Try to avoid pre-ground coffee since it can lose its flavor quickly.
Fresh beans will produce a smooth, full-bodied espresso with a rich crema. If the espresso tastes sour or bitter, it may indicate that the beans are not fresh.
Additionally, fresh espresso beans will have a strong, pleasant aroma. If the beans have a stale or rancid odor, it may indicate they are not fresh.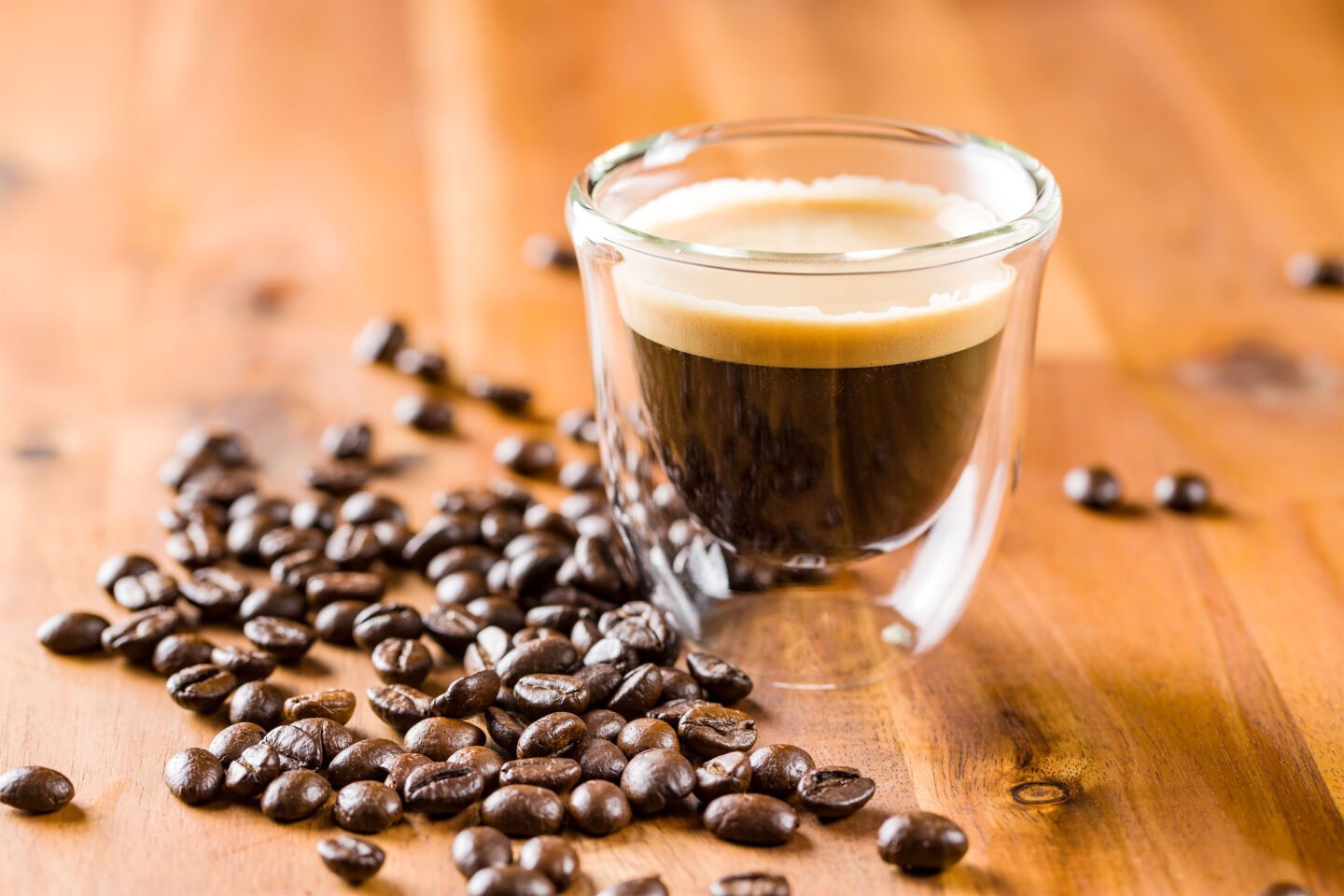 Blend and Roast Date
Espresso blends are often made of several types of beans, each with a unique flavor profile. A combination can give you a more complex and balanced flavor profile, so try different blends to find one you like.
Check the packaging or label for the roast date of the coffee beans. Look for beans roasted within the last 2 to 3 weeks for the best flavor.
Price
Price is an important consideration when buying espresso beans, as it can vary widely depending on the type and quality of the beans.
Consider your budget and look for espresso beans that offer the best value for your money.
While it can be tempting to opt for cheaper beans, it's important to remember that quality beans can make a significant difference in the taste of your espresso.
Color
The color of espresso beans can provide valuable insight into the roast level and freshness of the beans, making it an essential factor to consider when buying them.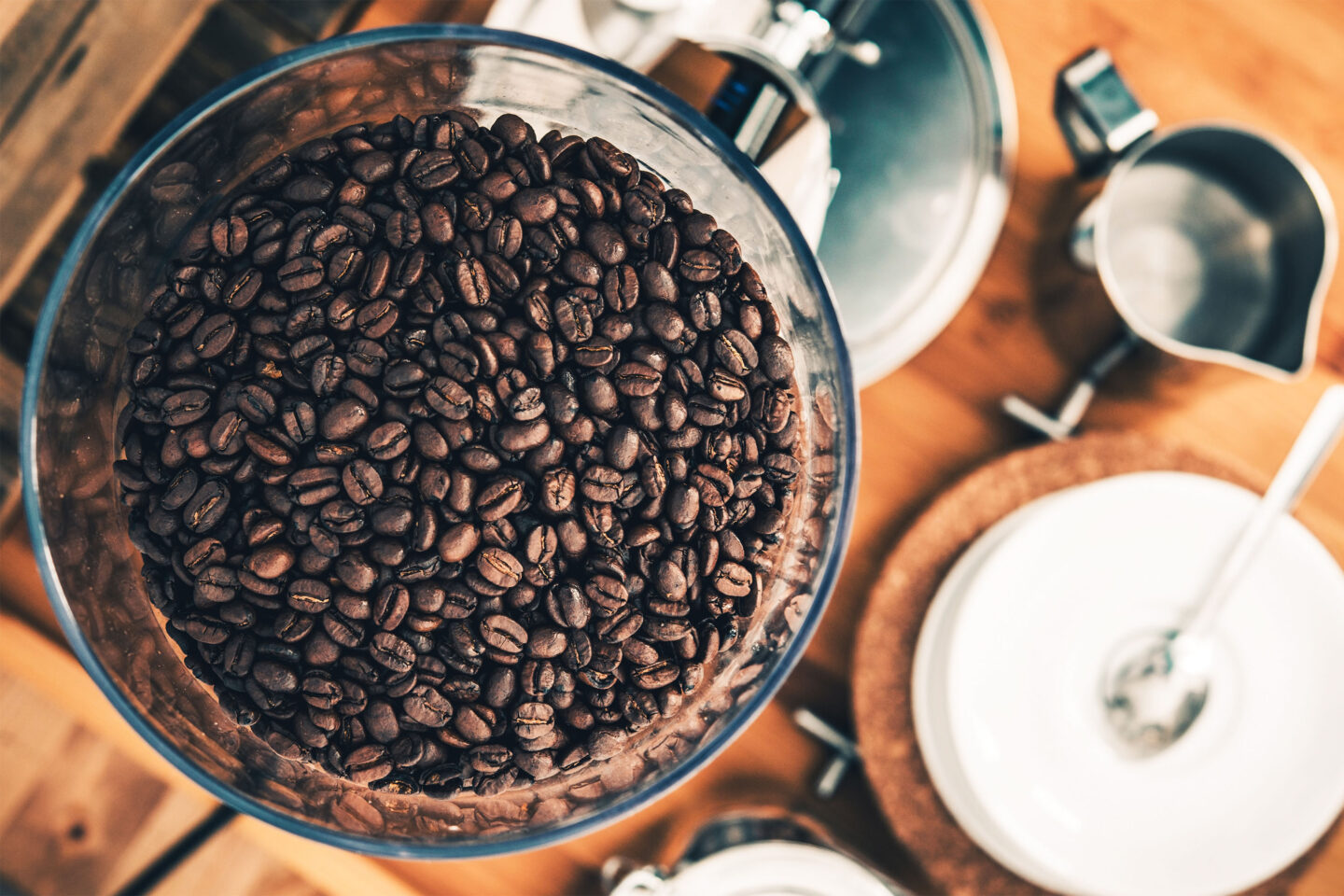 Here are some factors to keep in mind when looking at the color of espresso beans:
Roast Level: Espresso beans can typically be roasted to varying degrees, ranging from light to dark. Lighter roasts generally have a more golden brown color, while darker roasts can be almost black. When it comes to espresso, dark brown to almost-black coffee beans work best.
Freshness: The color of espresso beans can also indicate their freshness. Fresher beans tend to be a darker brown, while older beans can have a more faded or even greenish color. Look for beans with a consistent, rich brown color.
Storage: The way that beans are stored can also affect their color. Beans exposed to light, heat, or moisture can have a faded or discolored appearance, indicating that they may be stale.
Look for beans with a consistent, rich brown to almost-black color to ensure that you are getting high-quality, freshly roasted beans.
Quality
Opt for beans that have been sourced ethically and sustainably. High-quality beans are often grown by local farmers who take pride in their work and produce exceptional coffee.
Fresh espresso beans will have a consistent color and texture. If the beans are discolored or have an uneven texture, they might not be fresh.
Experiment with different types of beans to find the ones that best suit your taste and brewing method.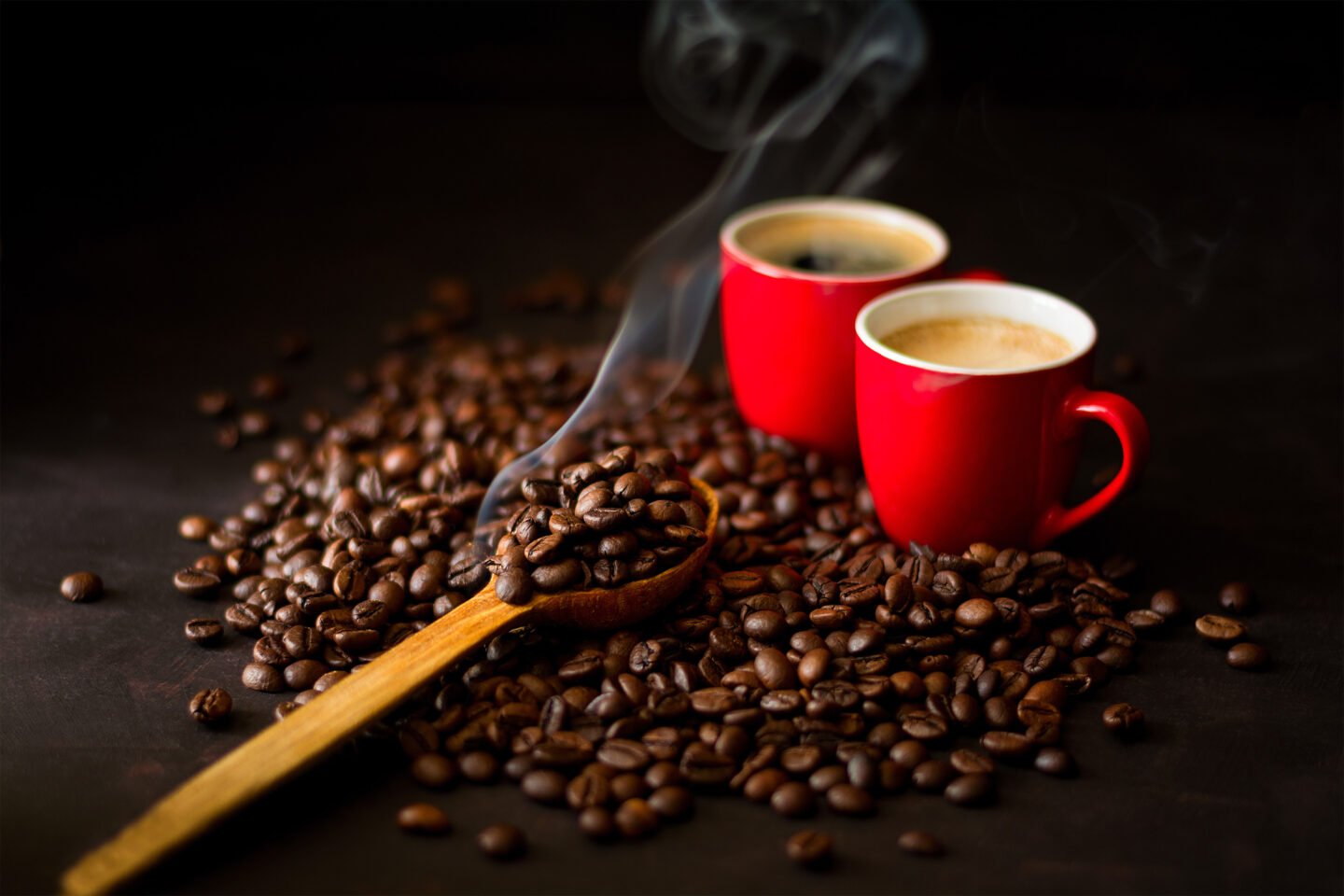 Frequently Asked Questions
What are espresso coffee beans?
Espresso coffee beans are simply coffee beans that are roasted more, ground finer, and brewed in an espresso machine or Aeropress. They are typically characterized by a shiny, oily surface and a bold, smoky flavor.
What are the best coffee beans for espresso?
Arabica and Robusta beans are often considered the best for espresso coffee. Arabica beans have a mild and nuanced flavor profile with fruit, nuts, and chocolate notes.

Robusta beans have a higher caffeine content than Arabica beans and offer a more robust, bitter flavor profile. They are typically used in espresso blends to provide a more robust and complex flavor.

While single-origin roasts work well, the true richness of an espresso can be achieved when you blend the bean varieties.
What is the best roast level for espresso?
The best roast level for espresso is medium-dark to dark roast to help lend espresso its distinctive features—a potent punch of energy and a perfect balance of acidity and sweetness.
What is the best grind size for espresso?
The best coffee grind size for espresso is always a finer grind. The best coffee beans for espresso have a ground size of 0.88 mm.

The size of pre-ground beans may fluctuate depending on the brand.
Whole vs. pre-ground coffee: which is better for espresso?
Whole beans are better than pre-ground coffee beans because they offer better control over how fine you want your grind to be.

Also, whole beans are fresher than pre-ground ones since you grind them minutes before brewing.