Nutribullet blenders are truly amazing! Having a Nutribullet can make cooking so much easier, but did you know it can revolutionize your coffee routine?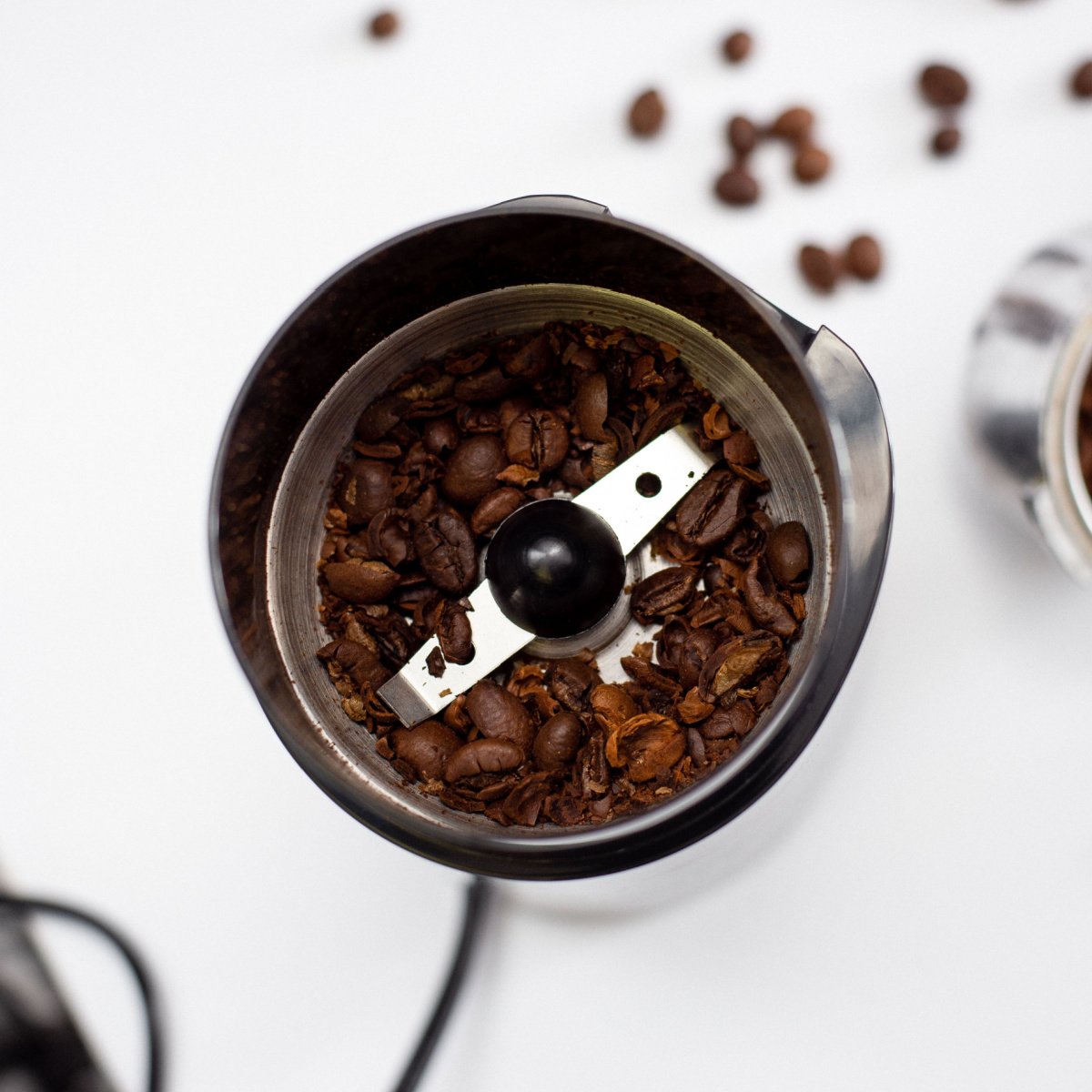 You can grind coffee beans in a Nutribullet. However, you would need a milling blade or a flat blade. It is a handy tool when it comes time for your morning coffee.
Find out everything you need to know to turn this kitchen standby into a coffee grinder.
Table of Contents
What is a Nutribullet?
A Nutribullet is a countertop personal blender and food processor. It is a very popular household appliance because of its many features and settings. These powerful personal appliances can do virtually anything from blending smoothies to creaming nut butter to milling flour.
Nutribullet blenders can be found online, at department stores, and most major big-box retailers. Several models are available today, and you can choose from various attachments and add-ons.
You can buy extra cups, lids, and extra blades. The Nutribullet has two types of blades available, blending and milling. You will need the milling blade to grind coffee in your Nutribullet.
They say that imitation is the sincerest form of flattery, so it's no wonder there are many Nutribullet imposters. The Nutribullet reigns supreme as the best of these personal food processors. That said, any imposter with a milling blade could also grind coffee beans.
Can you Grind Coffee with a Nutribullet?
Yes, you can even grind coffee with a Nutribullet! Freshly ground coffee is always better tasting than pre-ground coffee, so grinding coffee fresh at home can change your brew.
Since many models come with two cups, you can make a smoothie and coffee without washing your Nutribullet! This handy countertop tool can blitz your beans in seconds so you can get your caffeine fix fast!
It is so effective to grind coffee in the Nutribullet you will wonder why you have never tried it before. Plus, this method will save you the added expense of a coffee grinder. Imagine having all the goodness of freshly ground coffee without the extra countertop clutter and cost!
How to Grind Coffee with a Nutribullet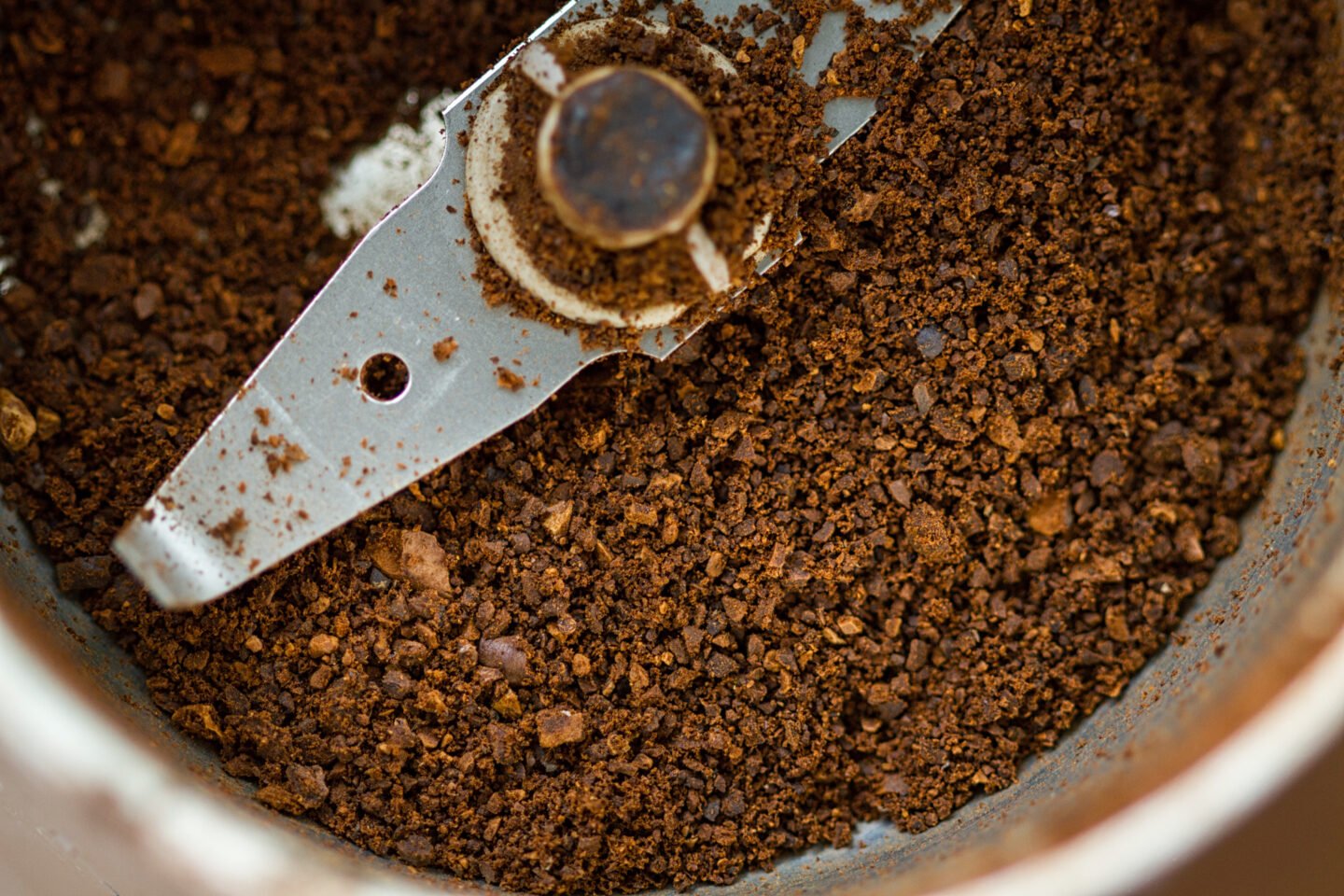 A few simple steps are all it takes to switch your Nutribullet from a smoothie machine to a coffee grinder. If you have a two-cup model, you can use the smaller of your two blending cups. Swap over to the milling blade, and you are all set to grind!
Pulse the coffee beans in the Nutribullet until the desired consistency is reached. Grind times will vary depending on how full the cup is. Here is a basic guide for how long to pulse for the right grind size:
French Press - 5 Seconds
Pour Over - 10 Seconds
Drip Brewer - 15 Seconds
Espresso - 20 Seconds
After grinding, turn the cup over and carefully remove the blade. Dump the grinds into your coffee filter or brewer and brew regularly. Always remember to thoroughly clean your Nutribullet after grinding coffee beans.
How to Clean a Nutribullet After Grinding Coffee
Taking care of your Nutribullet ensures that it has a long life. A big part of that care is the cleaning. Coffee has a lot of oils, so it is important to thoroughly clean the cup and blades after grinding the beans.
The cup portion of the blender is top-rack safe in the dishwasher, but it can also be hand-washed. However, the blade should be hand-washed. Always use warm soapy water when washing the parts.
A quick cleaning trick is to fill the cup to fill line with warm water, then add two drops of dish soap. Secure the blending base and pulse for up to 10 seconds, and rinse with warm water. It's a quick way to clean the cup and blade without too much water.