Great for cakes, cookies, and baked goods, almond extract is a staple in any self-respecting baker's kitchen. But if you're down to your last drop, you don't necessarily have to make an emergency run to the grocery store. Instead, try one of the best almond extract substitutes.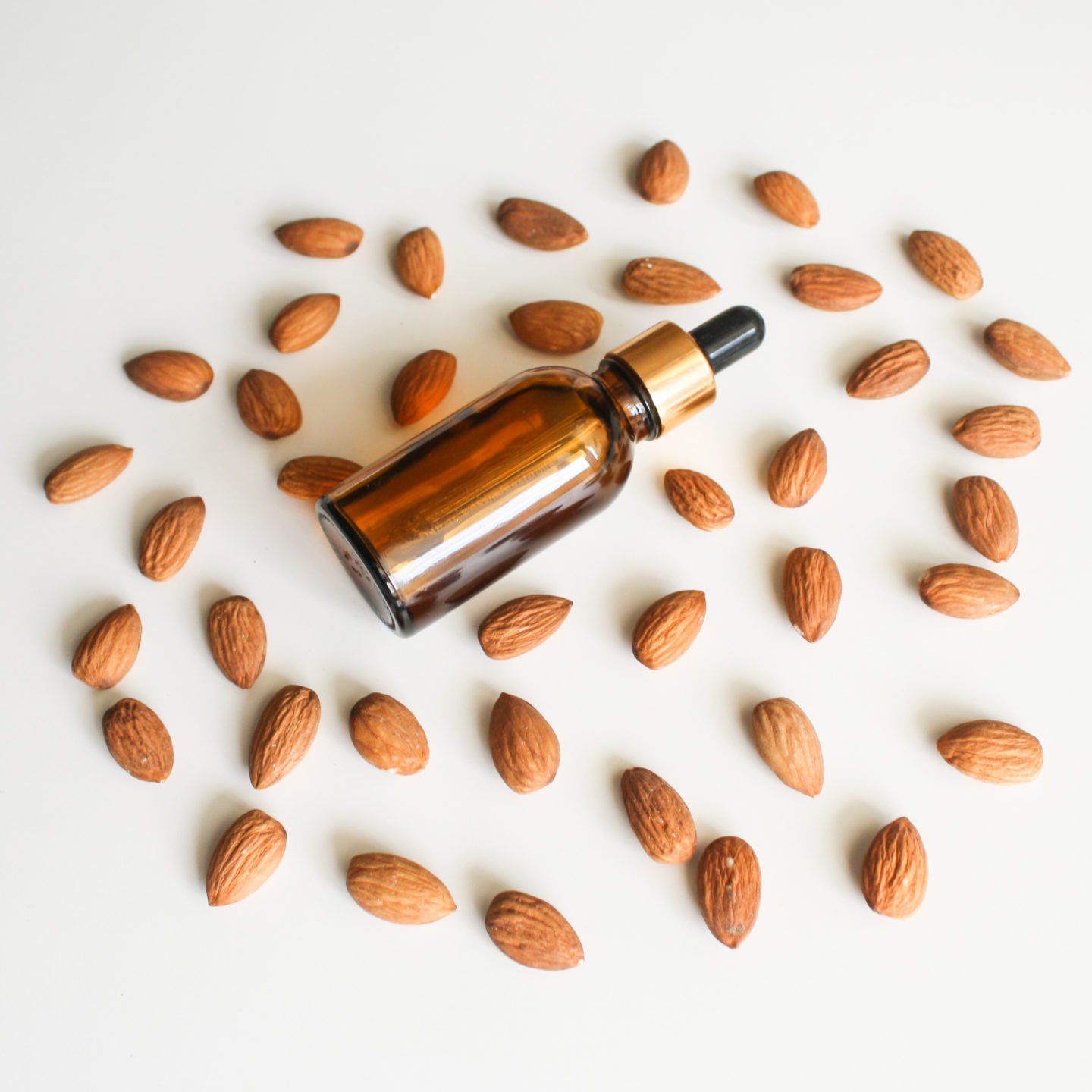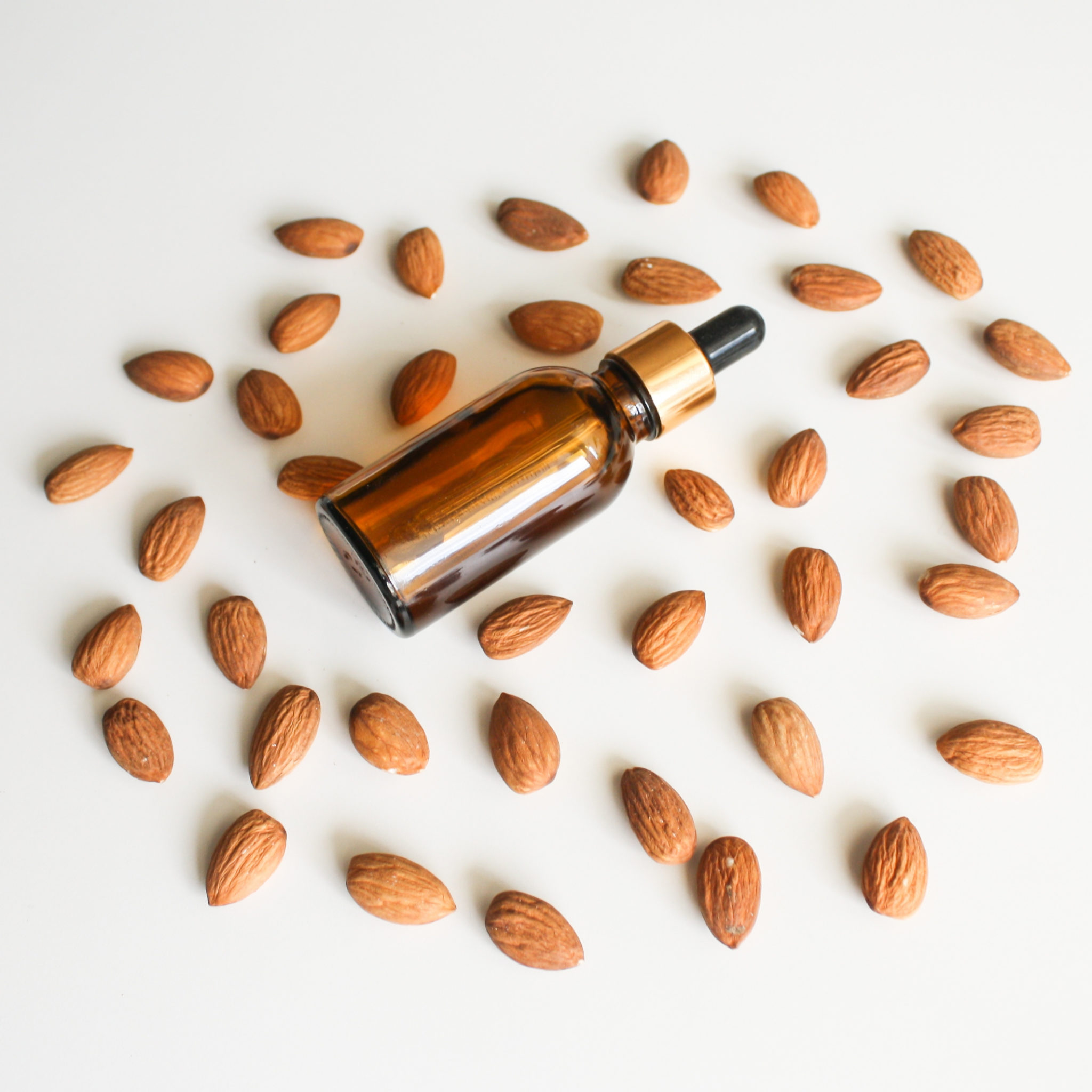 While many almond extract alternatives are available, the best and easiest to use is amaretto. It's a close match to almond extract in flavor—rich and sweet with hints of vanilla. If you have a liquor cabinet, you may even have some lying around.
But if not, there are plenty of other options to consider. Depending on what you have waiting in your pantry, you may want to try another of the almond extract substitutes listed below. Take a look and see how to use them in your next baking project.
Table of Contents
Best Almond Extract Substitutes
1) Amaretto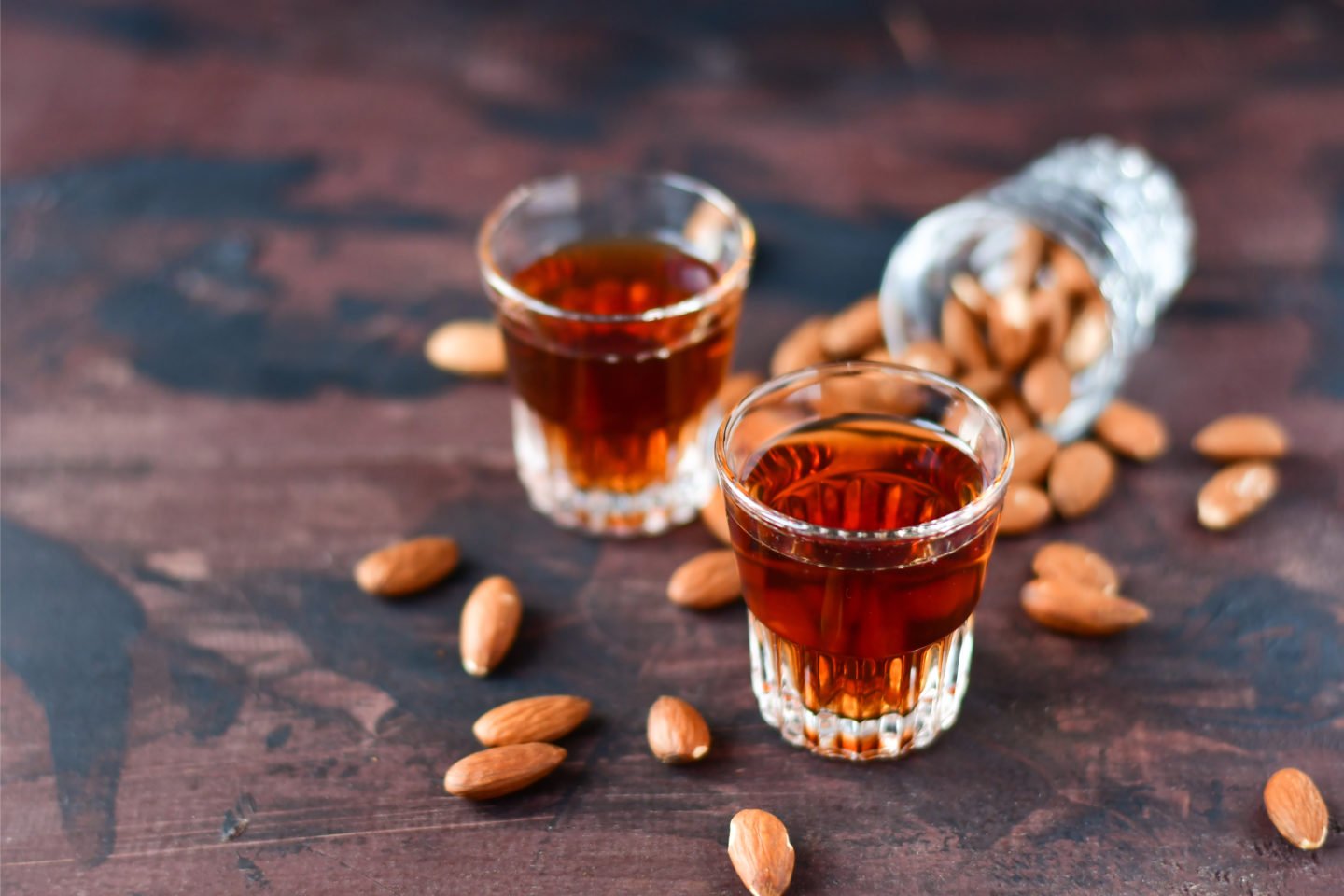 Amaretto is an almond-flavored liqueur made of almonds or apricot pits. It has a similar flavor to almond extract and adds a rich sweetness that pairs well with many baked goods. Plus, since it's alcohol-based, much of the liquid will bake off while cooking.
However, when substituting amaretto for almond extract, you'll need to use around double the amount. It has a less potent almond flavor, especially after the alcohol has burned off. To compensate, subtract liquid equal to the amount of amaretto you're adding to your batter.
2) Vanilla Extract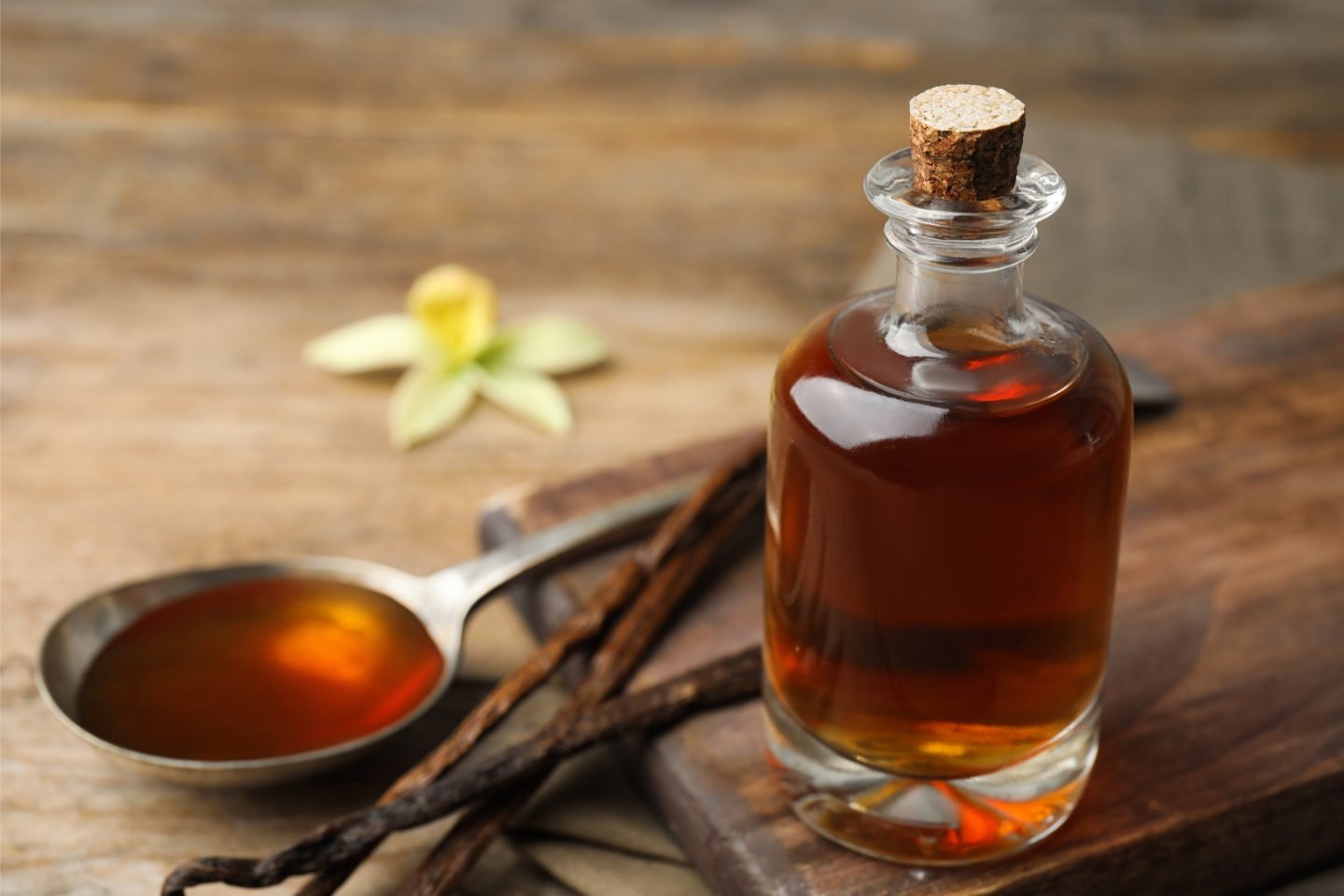 Vanilla extract is an even more common baking ingredient than almond extract. While it has a lighter and cooler flavor, it is similar to almond extract and can serve as a good substitute. It is a bit more subtle in flavor, so try using 1.5 teaspoons for every teaspoon of almond extract substituted.
Aside from being common, the advantage of almond extract is that it has a similar manufacturing process as other extracts. You can add it to baked goods without worrying about changing your recipe.
3) Almonds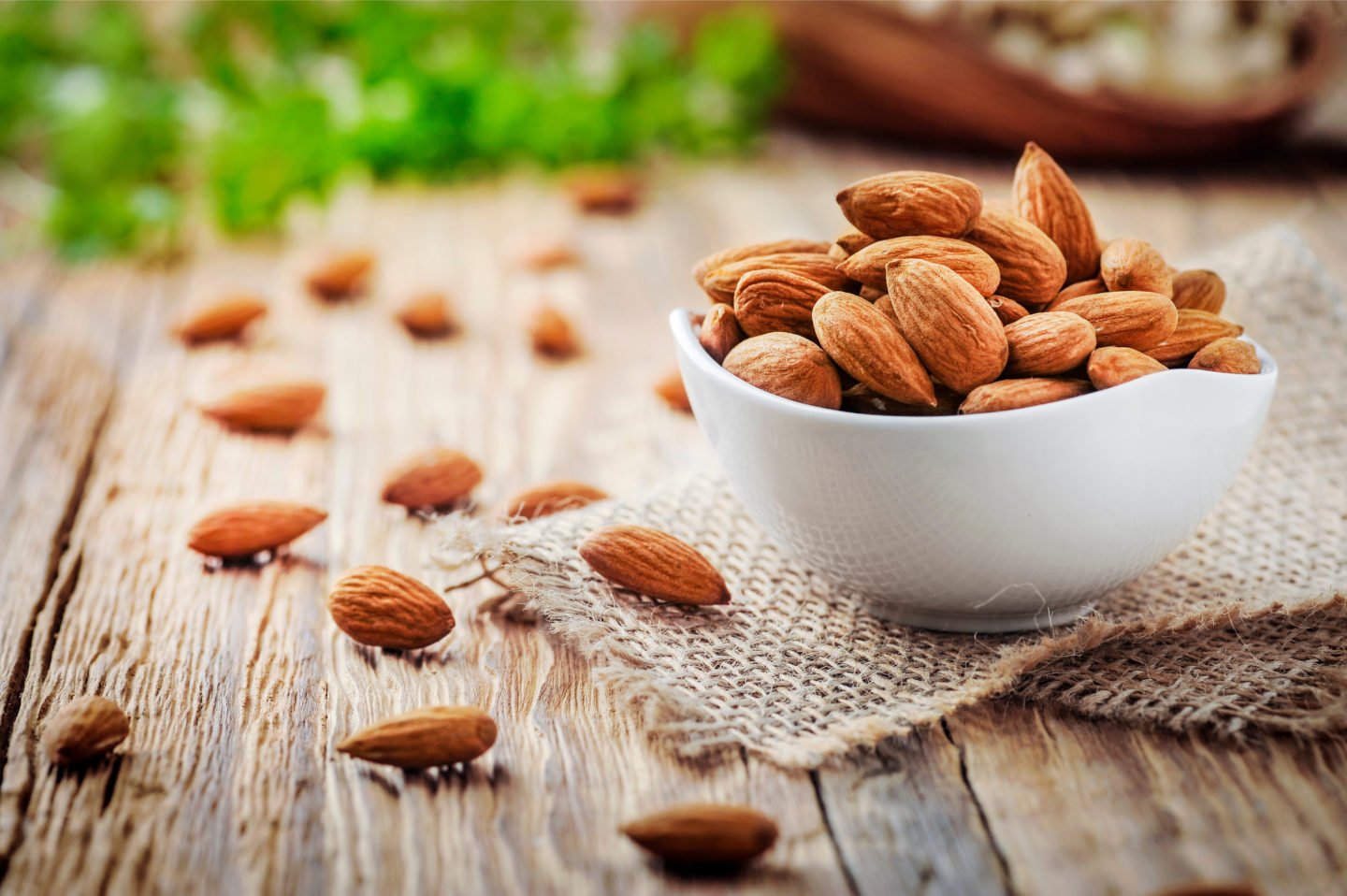 If you're looking to capture the natural taste of almonds, why not go directly to the source? Almonds can make a good addition to many cakes and pastries, as long as you don't mind the added texture. You can grind them as coarsely or finely as you like depending on the effect you're going for.
Remember that almond extract is much more potent than the nut itself when using this alternative. Even with a quarter cup of almonds for every teaspoon of extract substituted, you will probably only end up with a subtle nutty flavor.
4) Imitation Almond Extract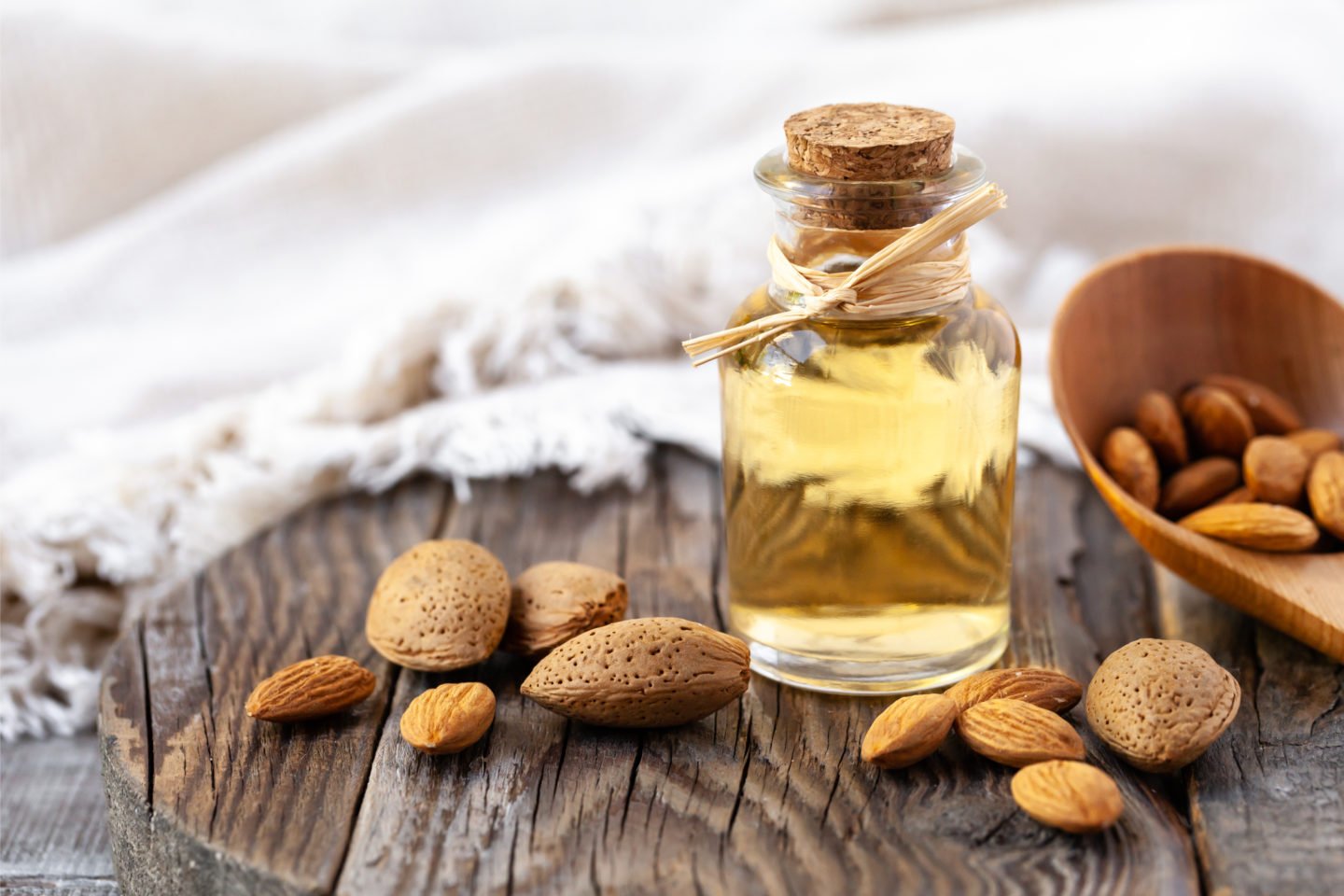 Imitation almond extract is made using synthetic flavorings, making it a great option for those who have nut allergies. It can be used in the same way as regular almond extract and has a similar flavor. It's not hard to find either. Your regular brand may be artificial without you even realizing it.
Usually, imitation almond extract will have the words "artificially flavored" on the front of the bottle. While purists may be able to tell the difference, your friends and family probably won't.
5) Almond Milk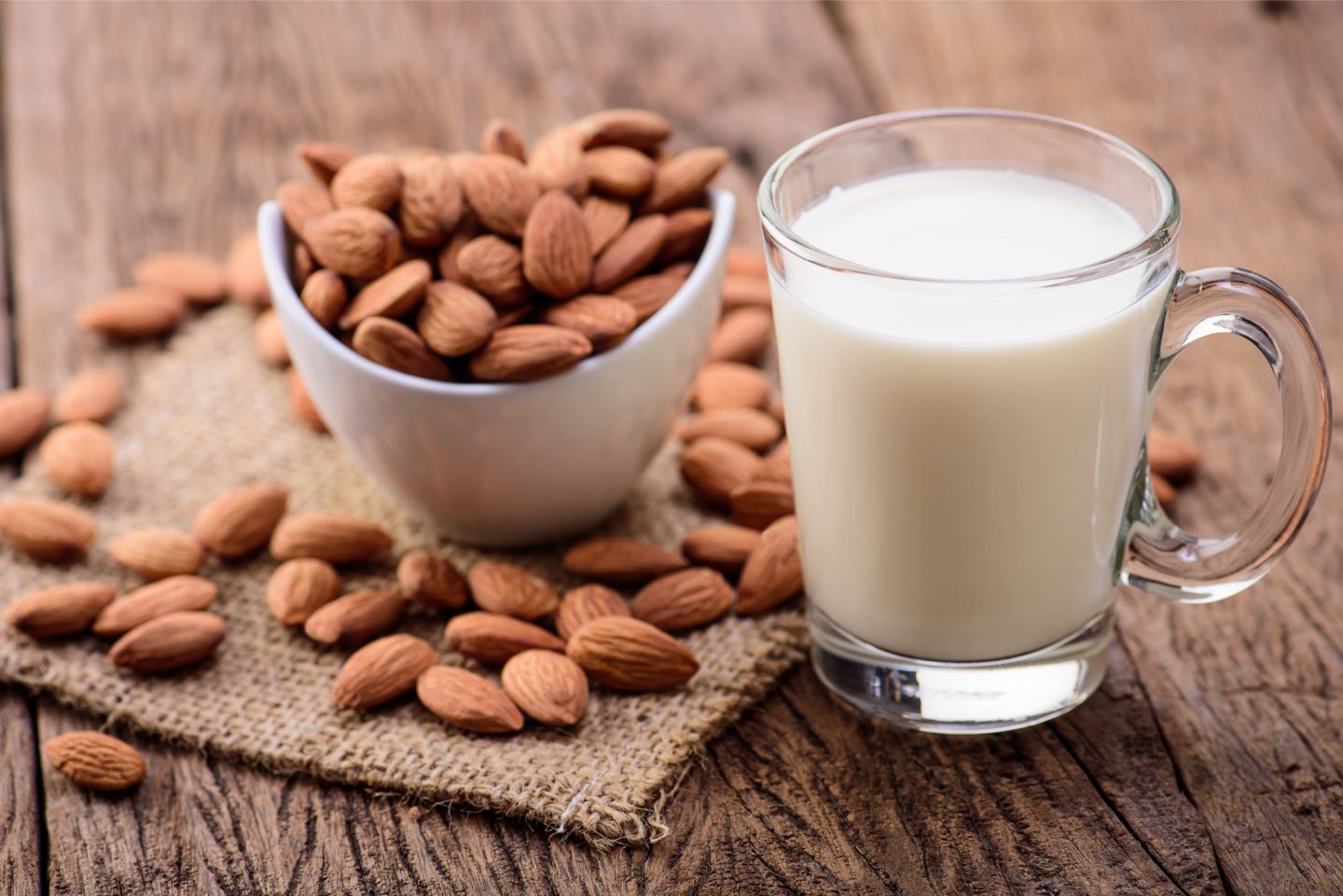 Almond milk is another byproduct of this popular nut, becoming increasingly popular in grocery stores worldwide. It is much more subtle in flavor than almond extract, so you may need to add quite a lot to have a noticeable effect on flavor.
Almond milk is only feasible in recipes that already contain a lot of liquid. If your recipe calls for milk or water, feel free to substitute for the same quantity of almond milk. It will bake the same way and add a subtle almond flavor.
6) Brown Butter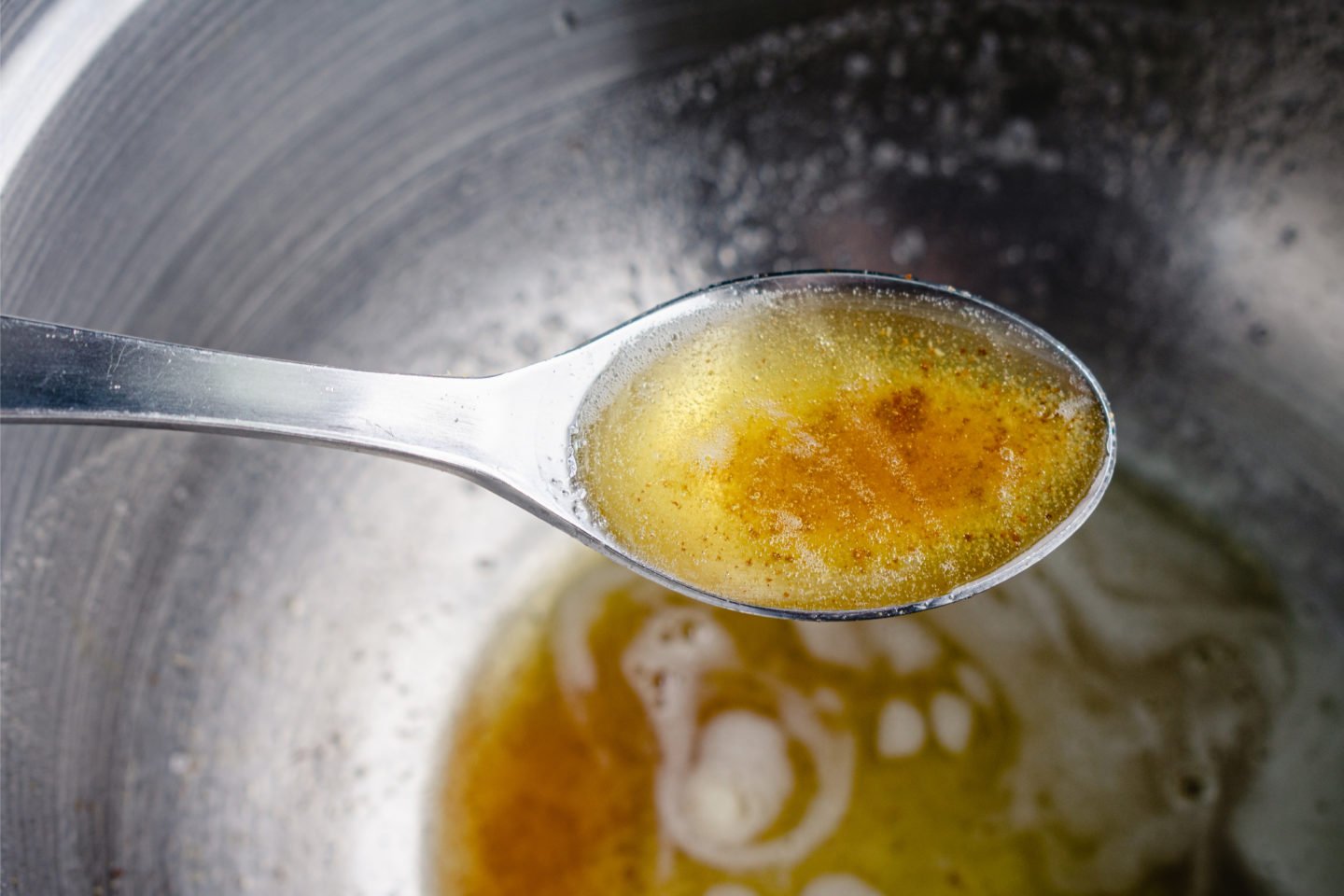 You won't find brown butter at the store, but you can make some of your own if you have regular butter. Put the amount listed in your recipe in a hot pan and swirl over medium heat. After the butter browns and releases a nutty smell, set in a separate bowl to cool.
This process adds a rich, earthy, nutty flavor to the butter, very similar to the taste of toasted almonds. You can only add it to recipes that call for butter or oil, but feel free to add this into any recipe that calls for these fats.
7) Vanilla Bean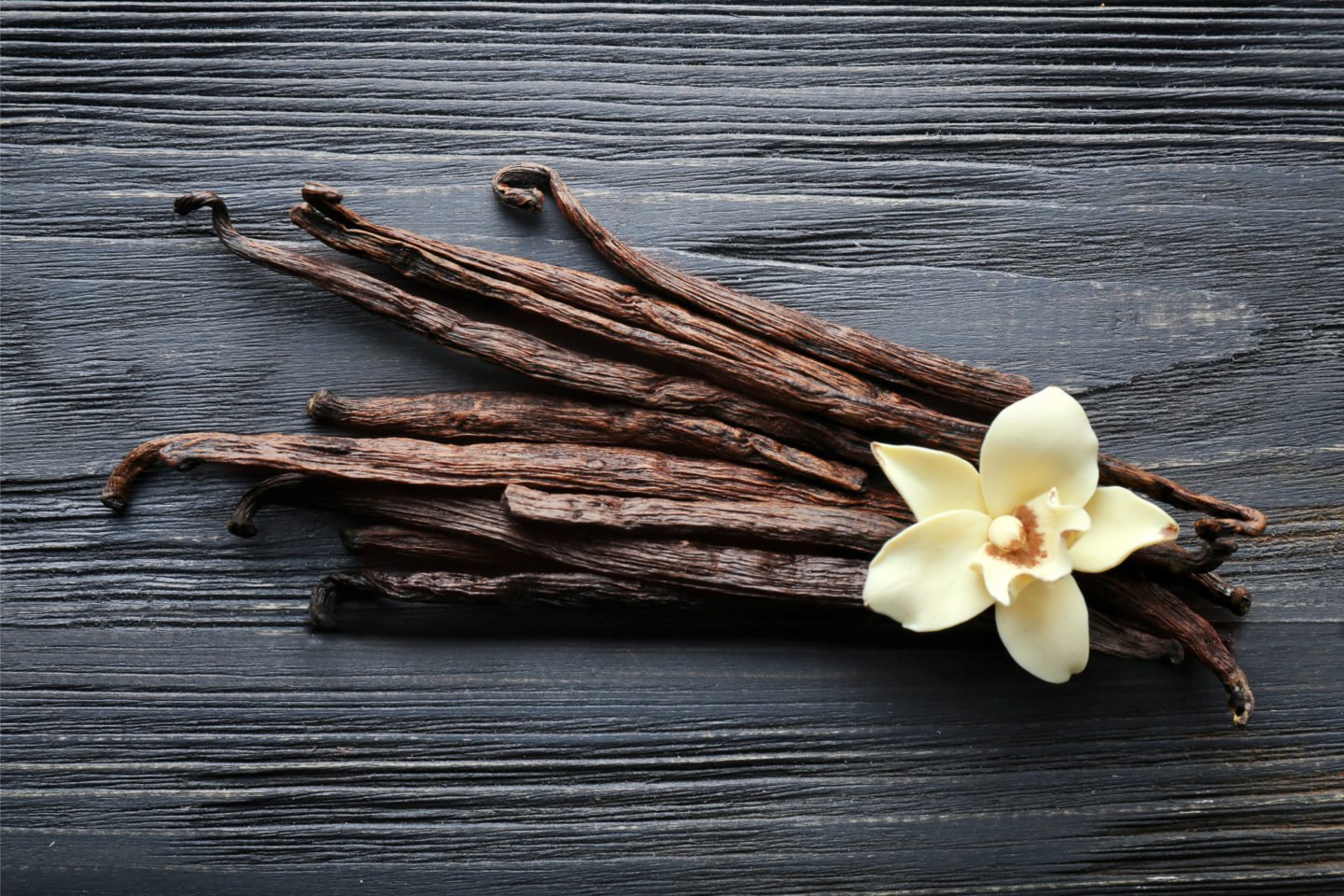 If you're looking for a dry alternative with the same flavor as vanilla extract, whole vanilla bean can be a great option. It has a similar taste with a natural subtlety that purists will appreciate. The main downside is that it can be quite expensive.
Using vanilla bean takes a bit of prep to access the flavor. Using a small paring knife, cut the bean lengthwise, from tip to tip, until it is split down the middle. Then, use the blade of your knife to scrape the inside edges of each half, collecting the brown insides. Add this paste to your recipe in the same quantity as you would vanilla extract.
8) Maraschino Cherries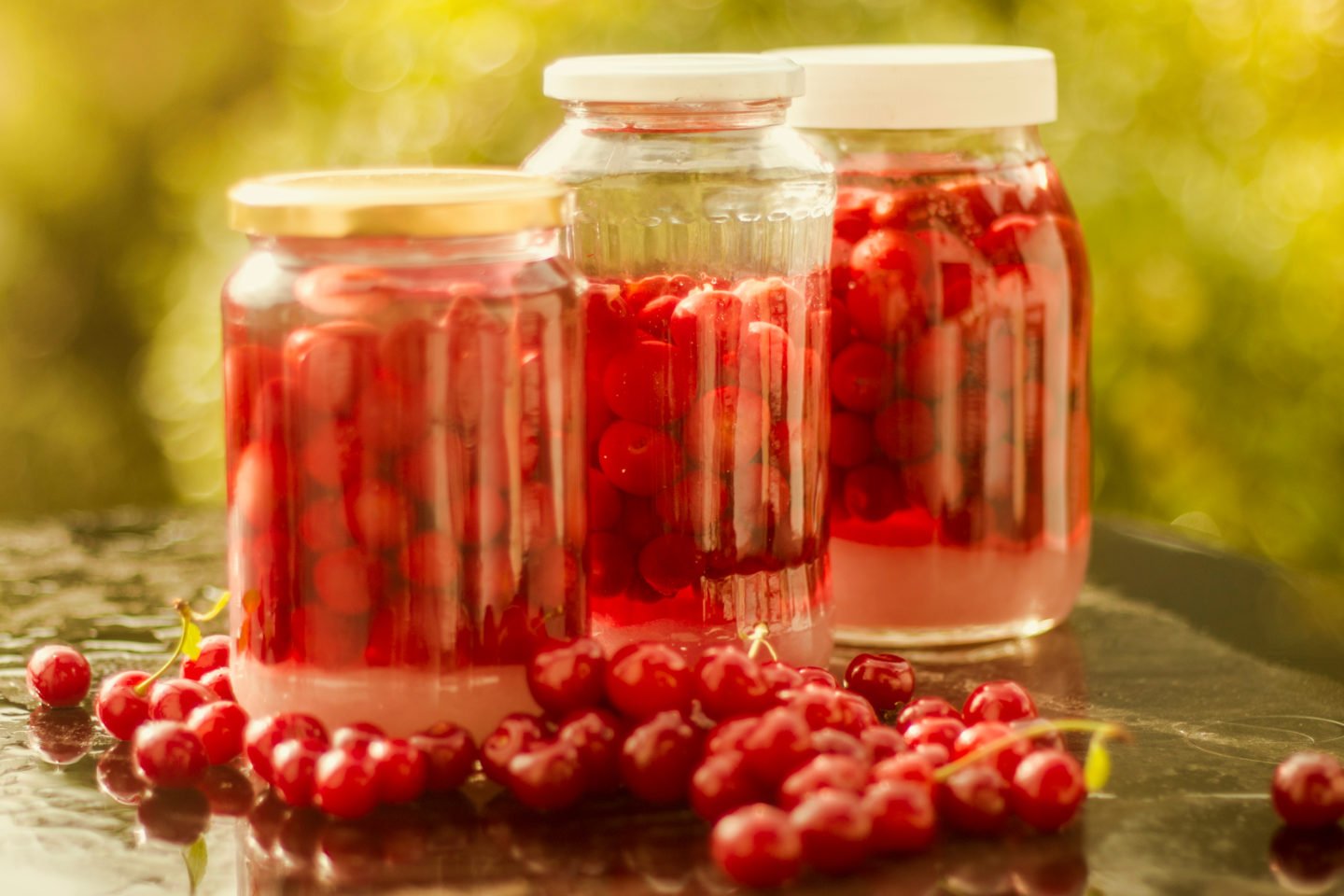 If you've never tried these ruby-colored fruits, you may be surprised to see them listed as an almond extract alternative. However, once you taste the liquid they're stored in, you'll find that they have a familiar taste, not unlike amaretto. It's the liquid you want, which you can substitute for some of the milk or water in your batter.
Keep in mind that maraschino cherry juice is also extremely sweet. For every tablespoon you add, try taking out one teaspoon of sugar. The result will be a batter with a flavor somewhere between almonds and cherries and bright red color.
9) Coconut Oil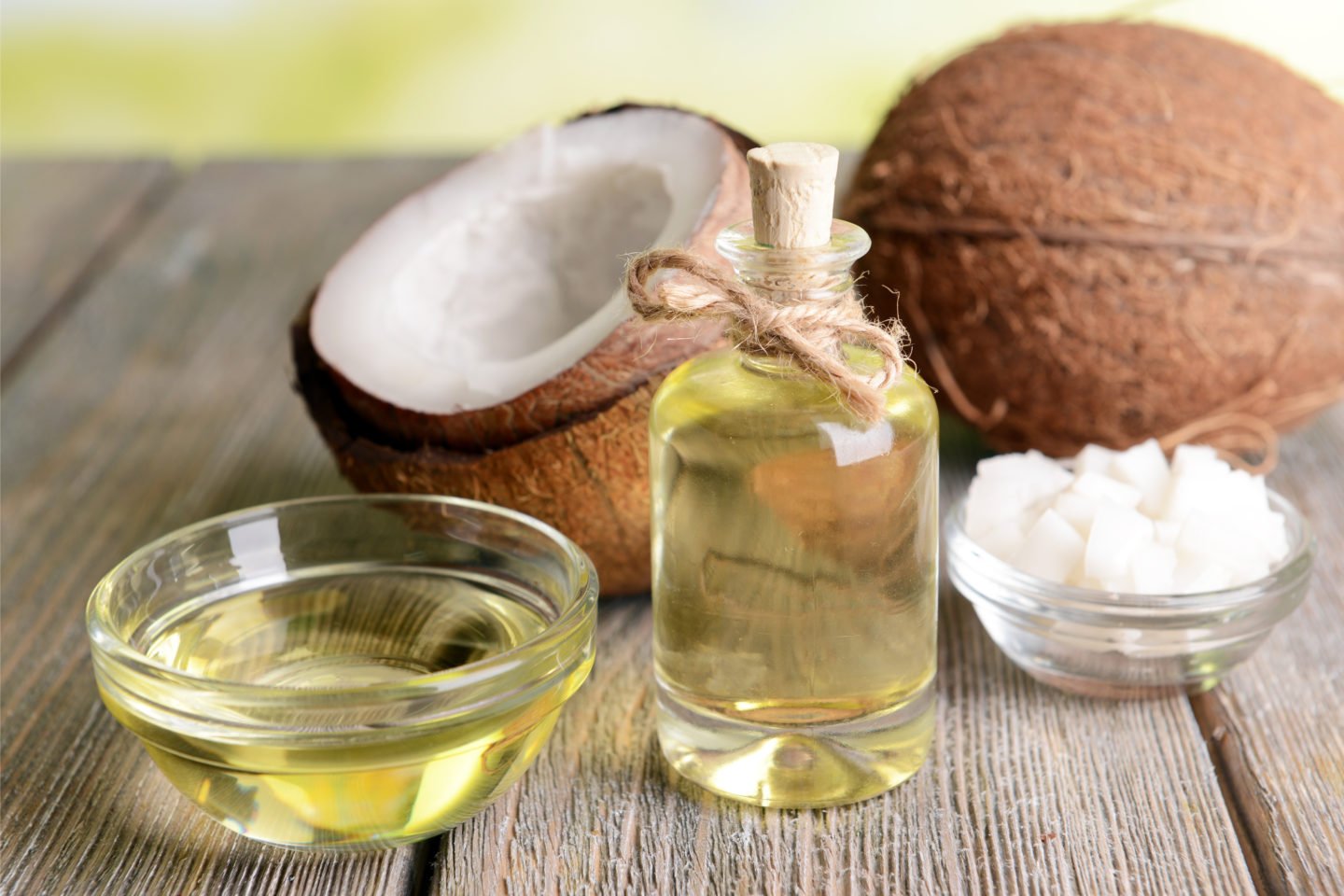 If you haven't tried coconut oil, it's a highly versatile ingredient that can be used in place of butter and oil in a variety of recipes. In baking, use it in a 1:1 ratio for your butter or oil to get a subtle coconut flavor similar to almond extract.
While subtle in flavor, you can combine coconut oil with almond milk to double up on the flavor. You may even want to try it alongside almond extract when you have it.
10) Cinnamon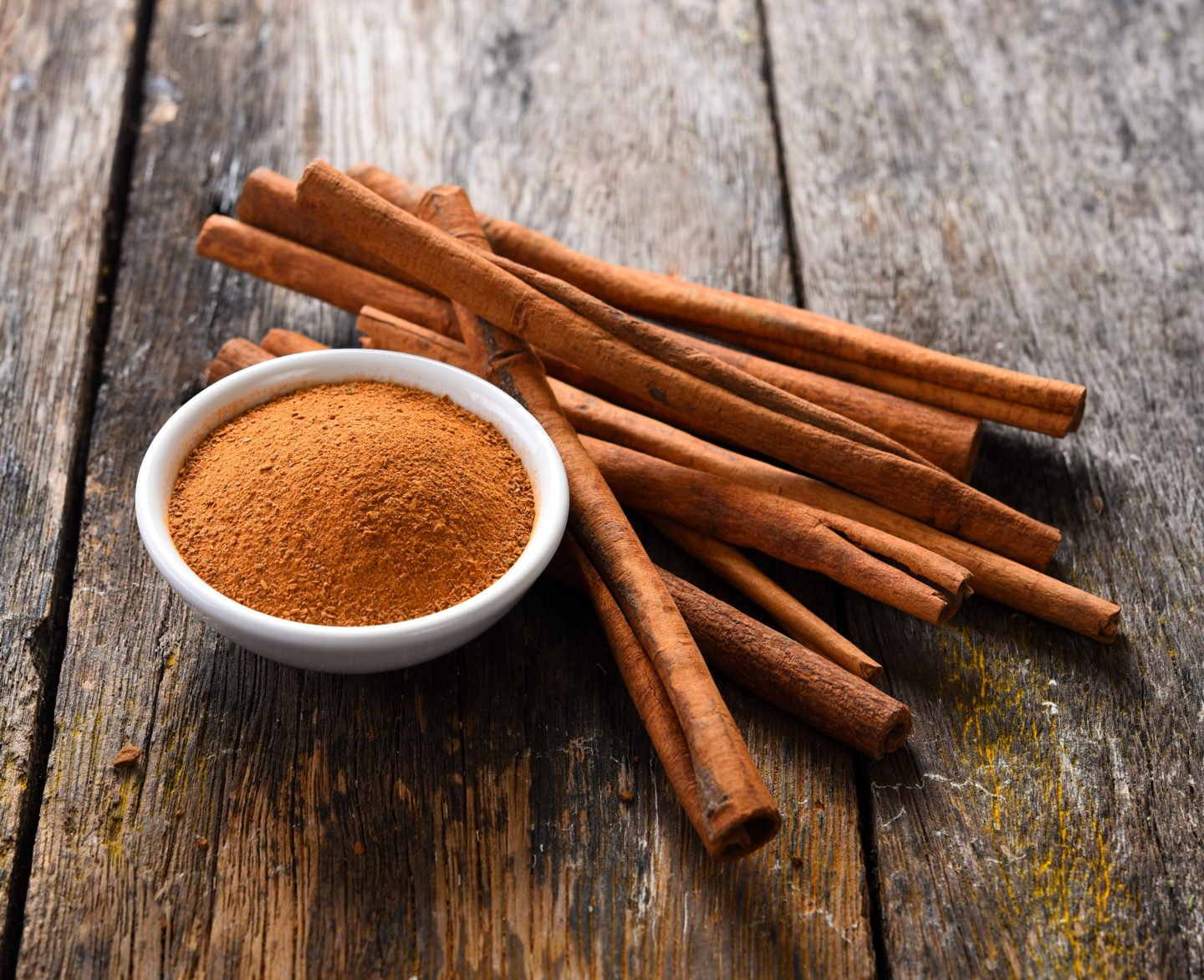 Unlike the substitutes listed above, cinnamon does not have a flavor very similar to almonds but brings a taste all its own. While it is similarly earthy and nutty, it also brings spice and heat, neither of which are found in almonds. Still, it's a good way to ensure that your batter isn't lacking flavor.
For the most potent flavor, try buying whole stick cinnamon and grating it fresh. It will also stay fresh longer in your pantry.
11) Nutmeg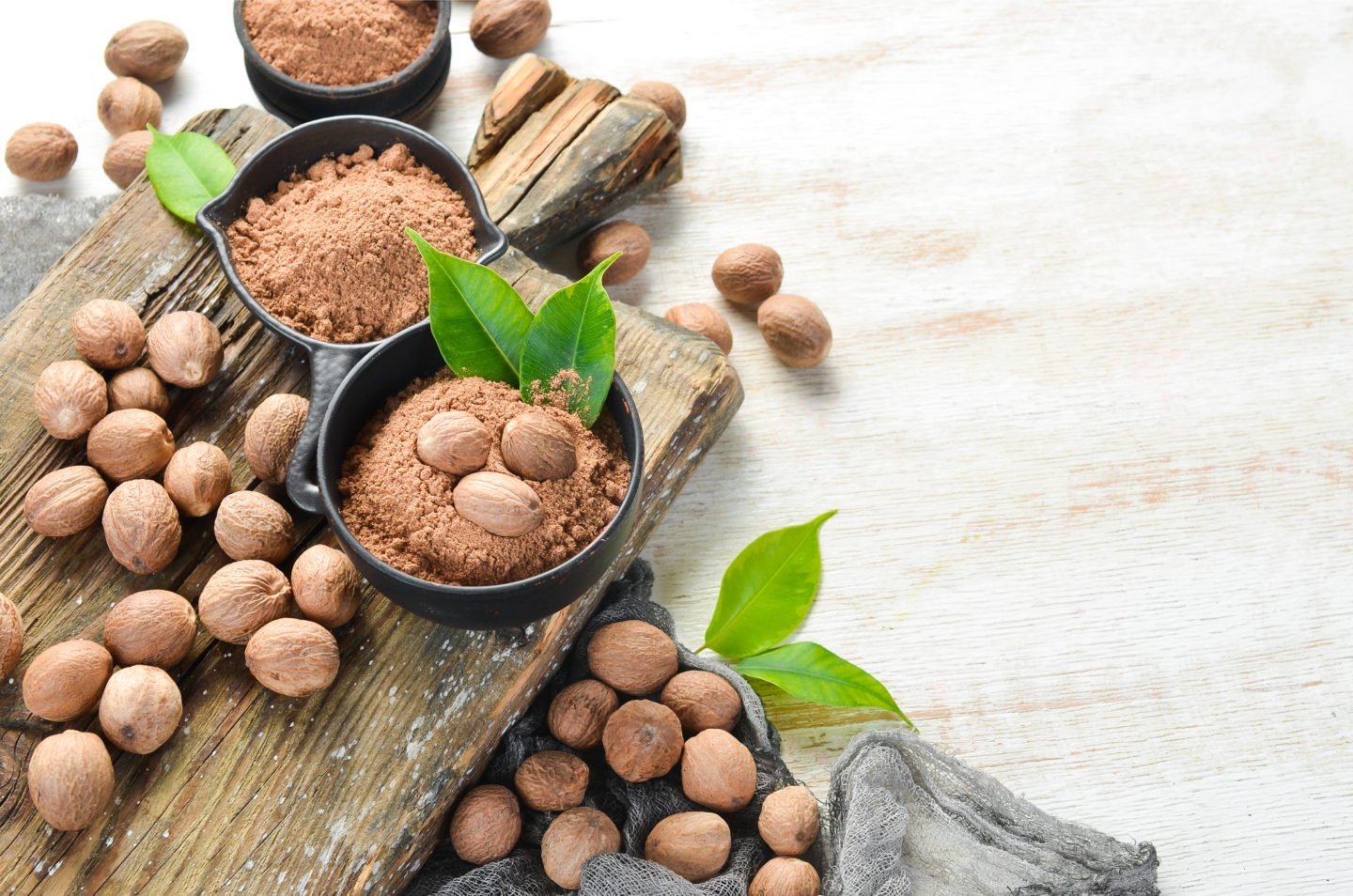 Another common spice that works well in place of almond extract is nutmeg. It's a bit more similar to the almond flavor than cinnamon, though you have to be careful about how much you add. Half a teaspoon is more than enough for most recipes.
If you haven't tasted it before, nutmeg has a nutty, woody, and sweet flavor. For a point of reference, it's the first thing you taste when eating apple pie. This makes it an especially good match for warm, autumny baked goods.
12) Orange Zest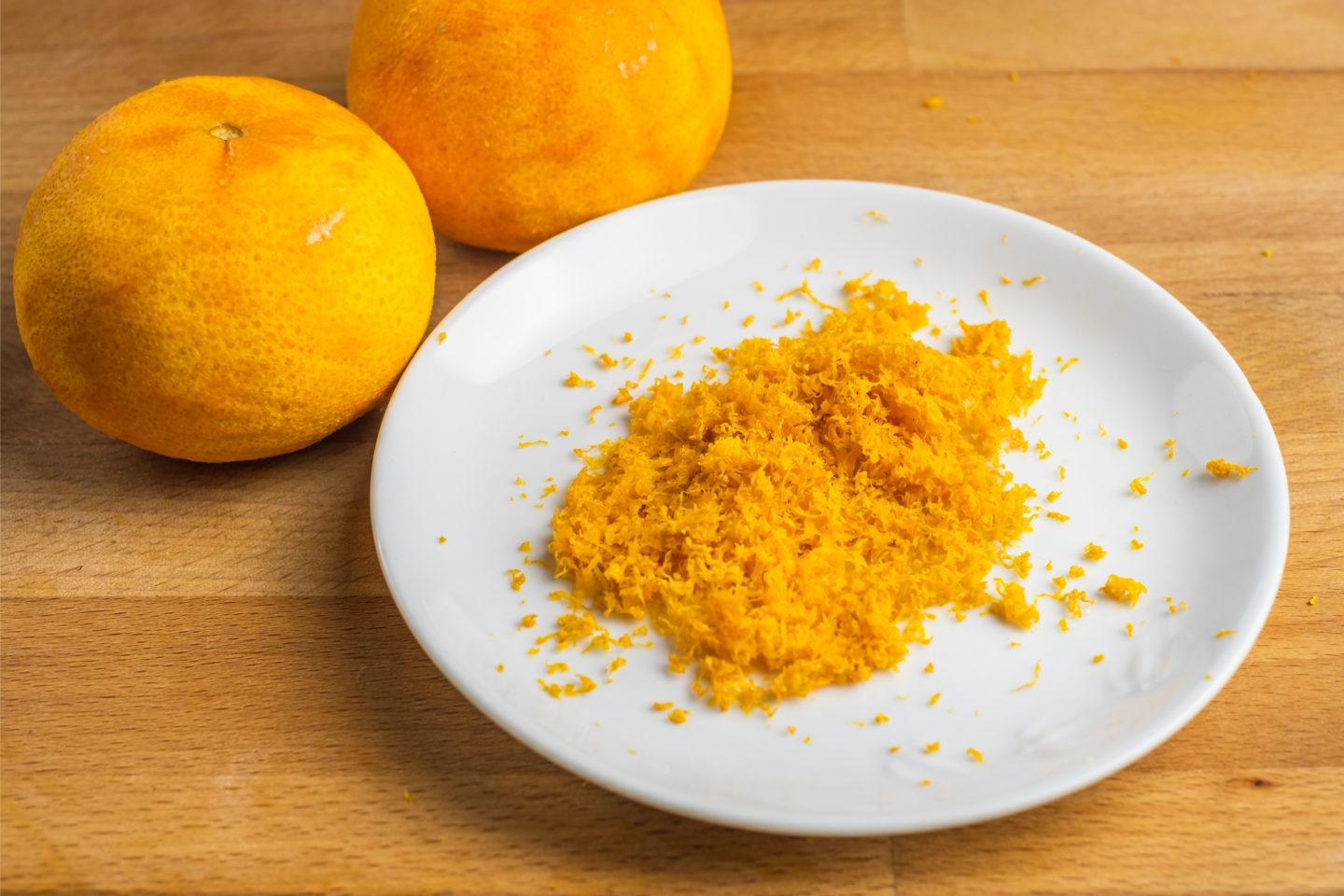 Orange zest doesn't taste quite like the fruit of the orange, with a more bitter and tangy flavor. It's not exactly similar to almond extract, but it does pair with the types of cookies and cakes it is normally found in. Try adding it in a 1:1 ratio when substituting for almond extract.
Dried orange zest may work better than fresh, as it has a less bright and fruity flavor. You can try using lemon zest in a pinch, though it may be too sour for your almond recipes.
13) Cocoa Powder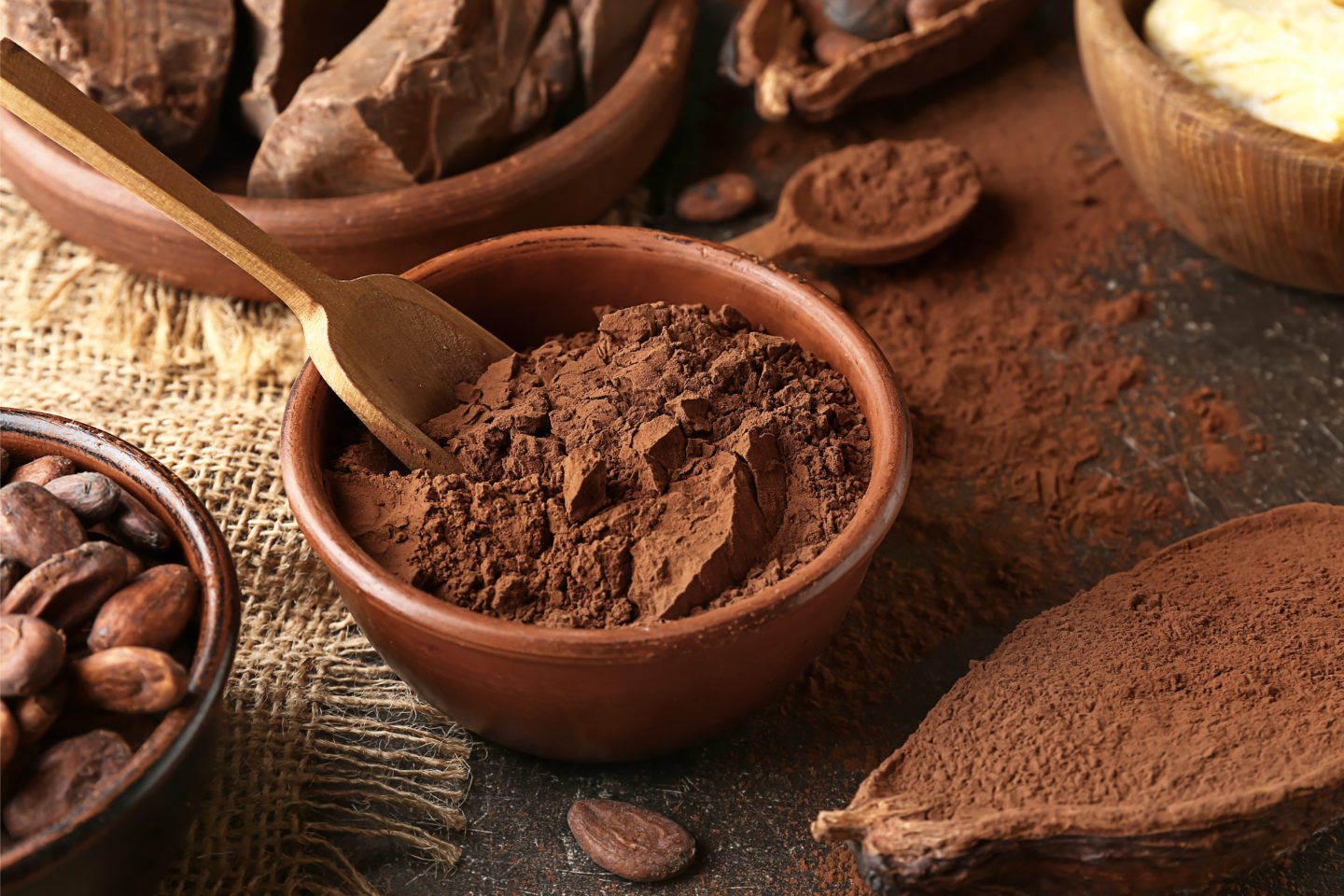 Normally, cocoa powder is used in large amounts when making cakes and other baked goods to give them a strong chocolate flavor. However, by adding just a few tablespoons, you can get a more subtle taste, adding some nuttiness and earthy tones.
Try adding one tablespoon for every half teaspoon of almond extract you're substituting. You can add a bit more for a stronger flavor, but be careful. After adding more than two tablespoons, you're on your way to making a chocolate cake!
14) Other Nut Extracts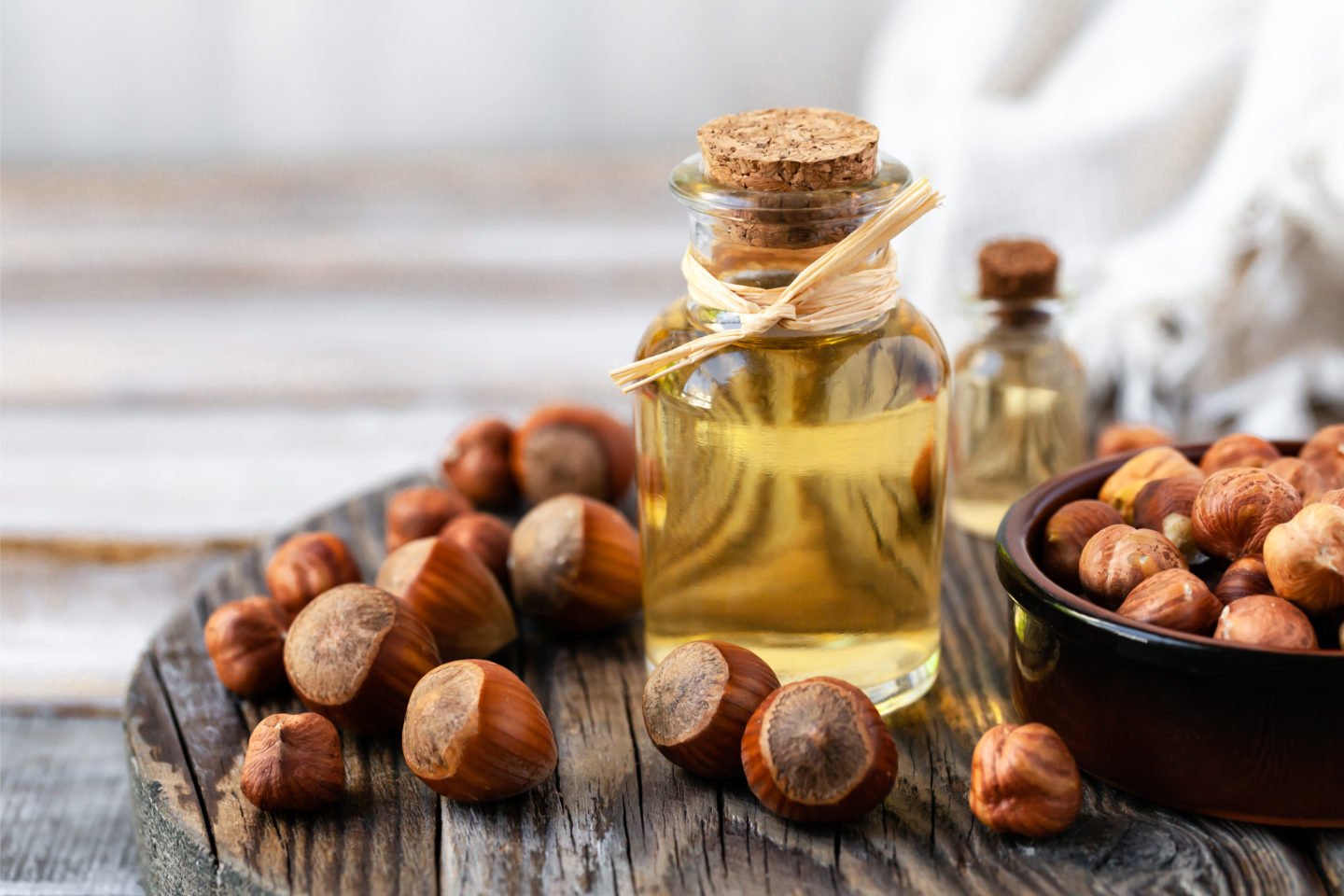 If you're looking for an almond extract substitute at the grocery store, take a quick walk down the baking aisle. You'll probably find a wide range of other nut extracts ready and waiting there. Pecan, walnut, or hazelnut extracts can all be good substitutes, depending on what you're baking.
Of the three, hazelnut extract is probably the strongest, though this can vary by brand. Generally, you can use any nut extracts in the same quantities as almond extract.
15) Other Nuts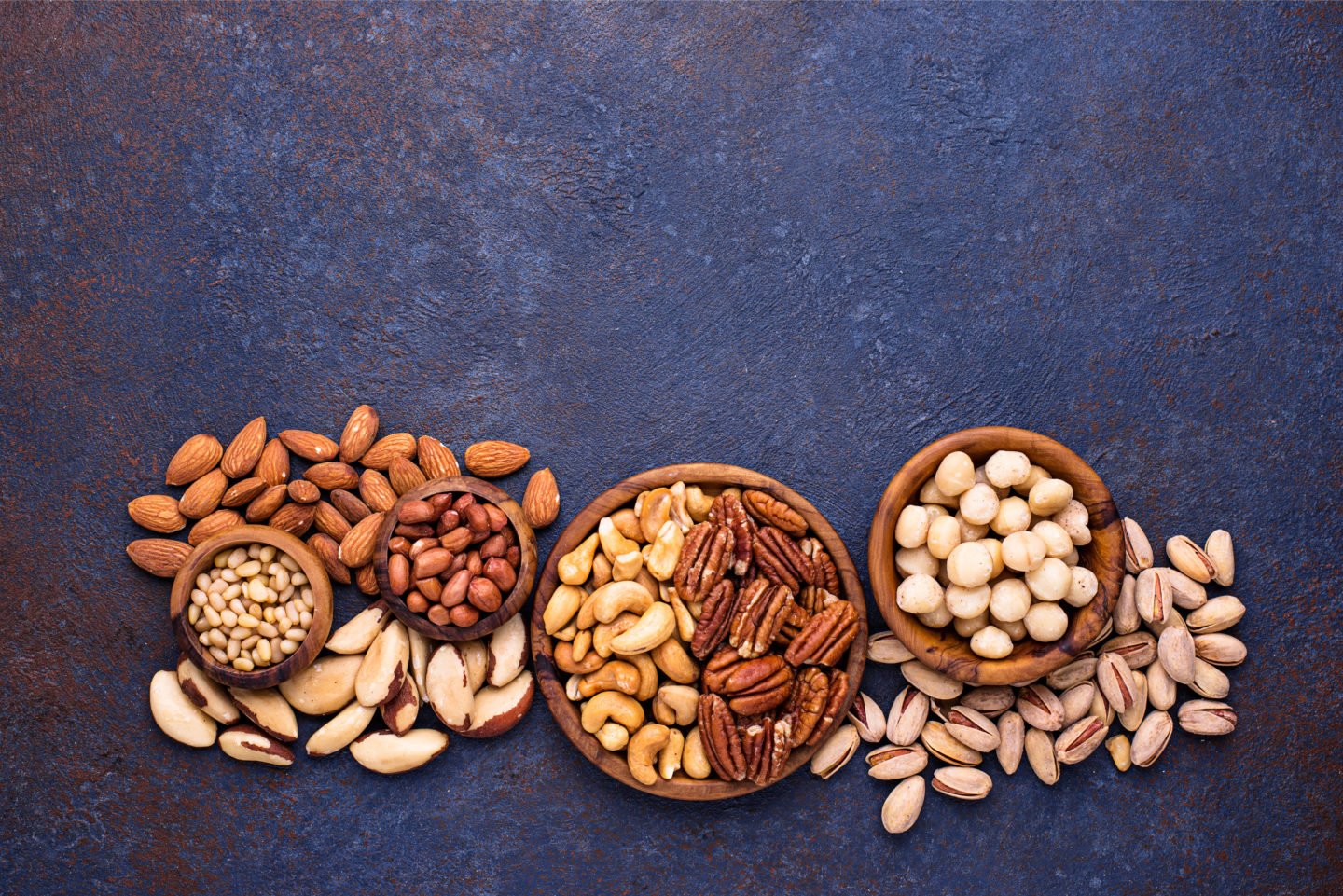 Like when substituting raw almonds for almond extract, other nuts can be an option worth considering. Peanuts, pecans, or walnuts are easy to swap in, though you may want to add a little extra liquid to keep your batter from drying out. Keep them coarse if you like the texture, or grind them finer to make them blend in easier.
16) Homemade Almond Extract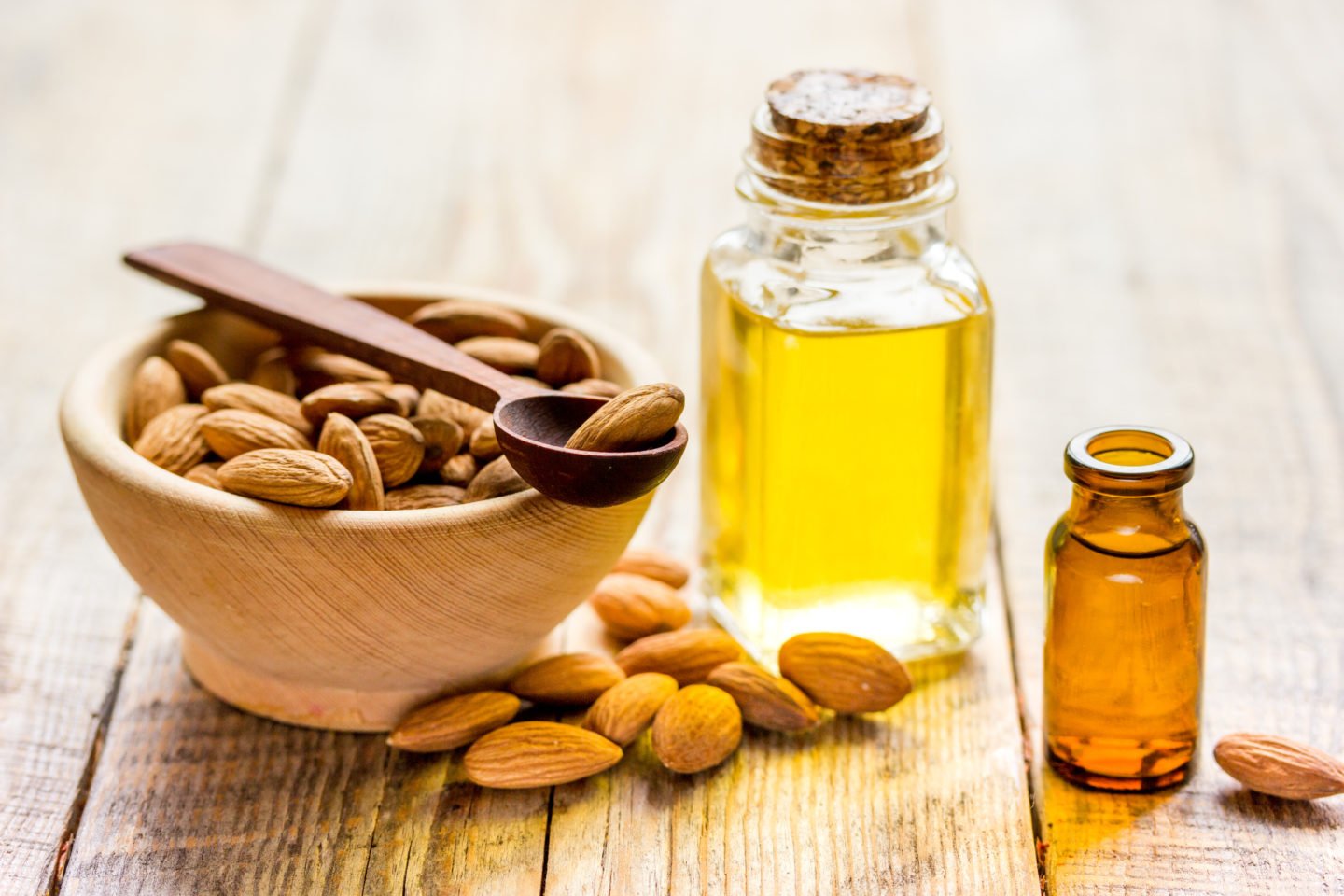 While it takes some time, making your own almond extract isn't all that difficult. All it takes are blanched almonds, vodka, and a glass jar or bottle with a lid.
Simply place 4 oz of almonds in your jar and pour vodka over the top until they are completely covered. Close the lid tightly and store it in a cool, dry place. Shake every 3 to 5 days for two months, then remove the almonds and store the liquid.
The best thing about homemade almond extract is that it lasts three to four years. You can divide your batch into smaller bottles for easier use while baking.
Summary Table
| Substitute | Notes |
| --- | --- |
| Amaretto | This almond liquor has a similar sweet and nutty flavor as almond extract. |
| Vanilla Extract | It has a slightly different flavor but can be used in similar amounts. |
| Almonds | A good option for baking since it doesn't add any moisture. |
| Imitation Almond Extract | Surprisingly similar in flavor and is safe for those with nut allergies. |
| Almond Milk | Brings a subtle nutty taste but adds more moisture. |
| Brown Butter | An easy substitute if you have five minutes to spare. |
| Vanilla Bean | This dry ingredient can be easily added to any cake batter. |
| Maraschino Cherries | It has an almond-like flavor similar to amaretto, as long as you don't mind the red color. |
| Coconut Oil | A convenient way to add a sweet and subtly nutty flavor. |
| Cinnamon | Different in flavor, but a great way to add some extra flavor to a cake or dish. |
| Nutmeg | It has a distinct, nutty flavor that can be a good alternative in small quantities. |
| Orange Zest | It has a brighter taste but pairs well with many of the same flavors. |
| Cocoa Powder | Just a teaspoon can add a deep, rich flavor to baked goods. |
| Other Nut Extracts | Many grocery stores sell pecan, walnut, or hazelnut extract, and all can be good substitutes. |
| Other Nuts | Chopped or powdered, most nuts can stand in for almond extract. |
| Homemade Almond Extract | It's easier than you think to make your own almond extract. |
Related Questions
Does almond extract have alcohol?
Almond extract does contain alcohol. In fact, it's 90% alcohol. Like vanilla and other extracts, it uses alcohol as a solvent to extract the flavor from the nut. The reason you don't notice is that the alcohol cooks off during the baking process, leaving only the raw almond flavor.
What does almond extract taste like?
In small amounts, almond extract tastes just like you'd expect–like almonds. However, an extra dose will give it a stronger flavor, similar to the maraschino cherries you find on ice cream sundaes. Compared to other extracts like vanilla and orange, it is more potent.
Does almond extract have sugar?
Almond extract does contain a small amount of sugar in the alcohol used to make it. However, since you use so little in cooking, and it is present in only trace amounts, the overall sugar content is negligible.