Although boba tea, also known as bubble tea or milk tea, tastes differently depending on the flavor you choose, they all taste incredibly addictive due to the creamy and semi-sweet taste of the milk. If you are feeling adventurous, try different flavors that include bits of fresh fruit, which enhances the taste.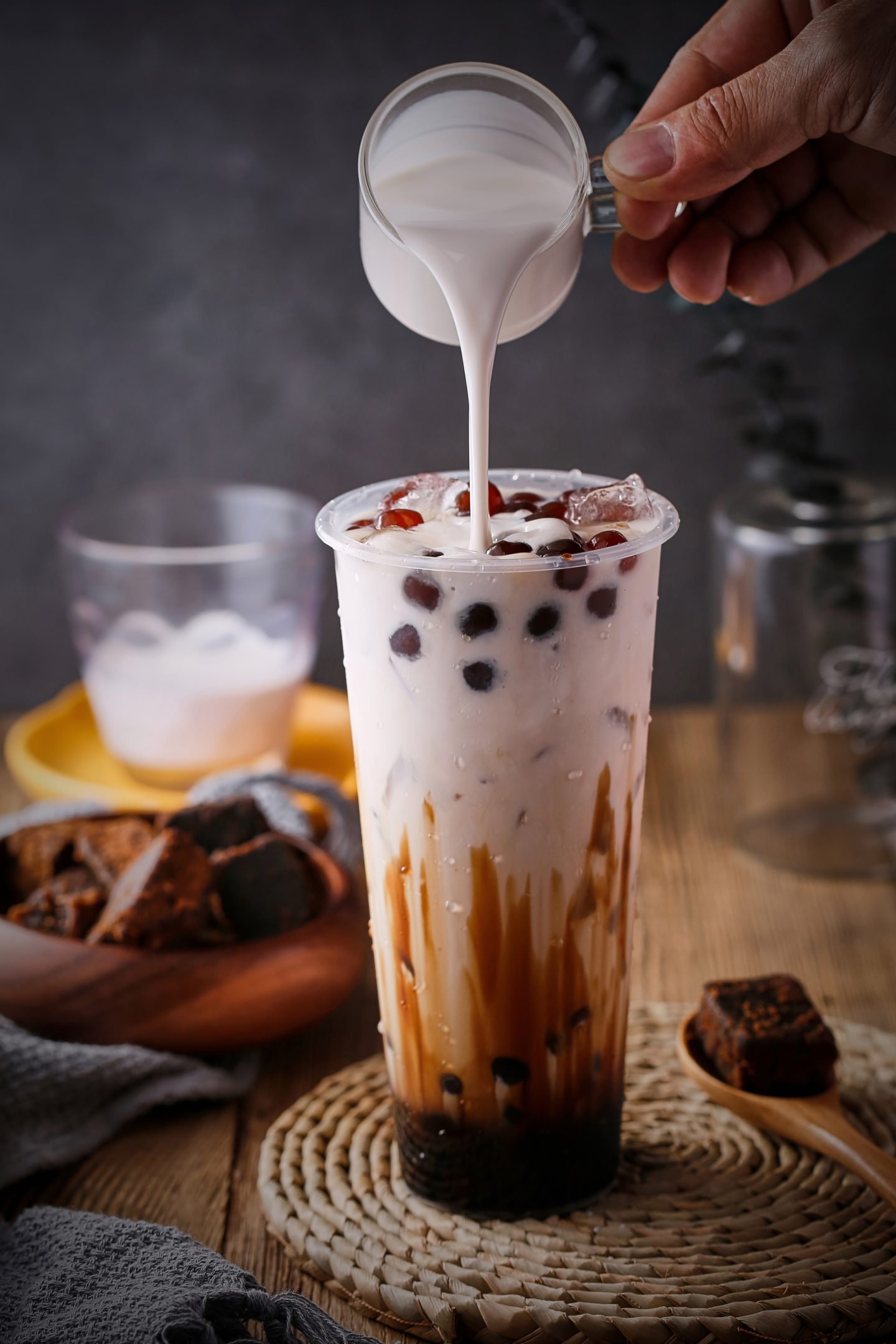 The traditional boba tea only consists of milk, tea, and black tapioca pearls. However, bubble teas nowadays are completely customizable. Aside from milk and tea, you have a variety of toppings and sinkers. You can also choose sugar levels and non-dairy milk options.
The taste of the boba tea depends on the choices one makes upon ordering. Typical boba flavors include classic, winter melon, Hokkaido, Okinawa, Thai, Vietnamese, matcha, Jasmine, and brown sugar syrup.
If you're not into classic teas, you can choose from the popular fruit-flavored bubble teas like taro, strawberry, mango, honeydew, lychee, peach, and blueberry. These boba teas have different tastes, depending on the fruit choice. This article will discuss the different boba tea flavors and the expected taste of each one.
Table of Contents
What is Boba Tea?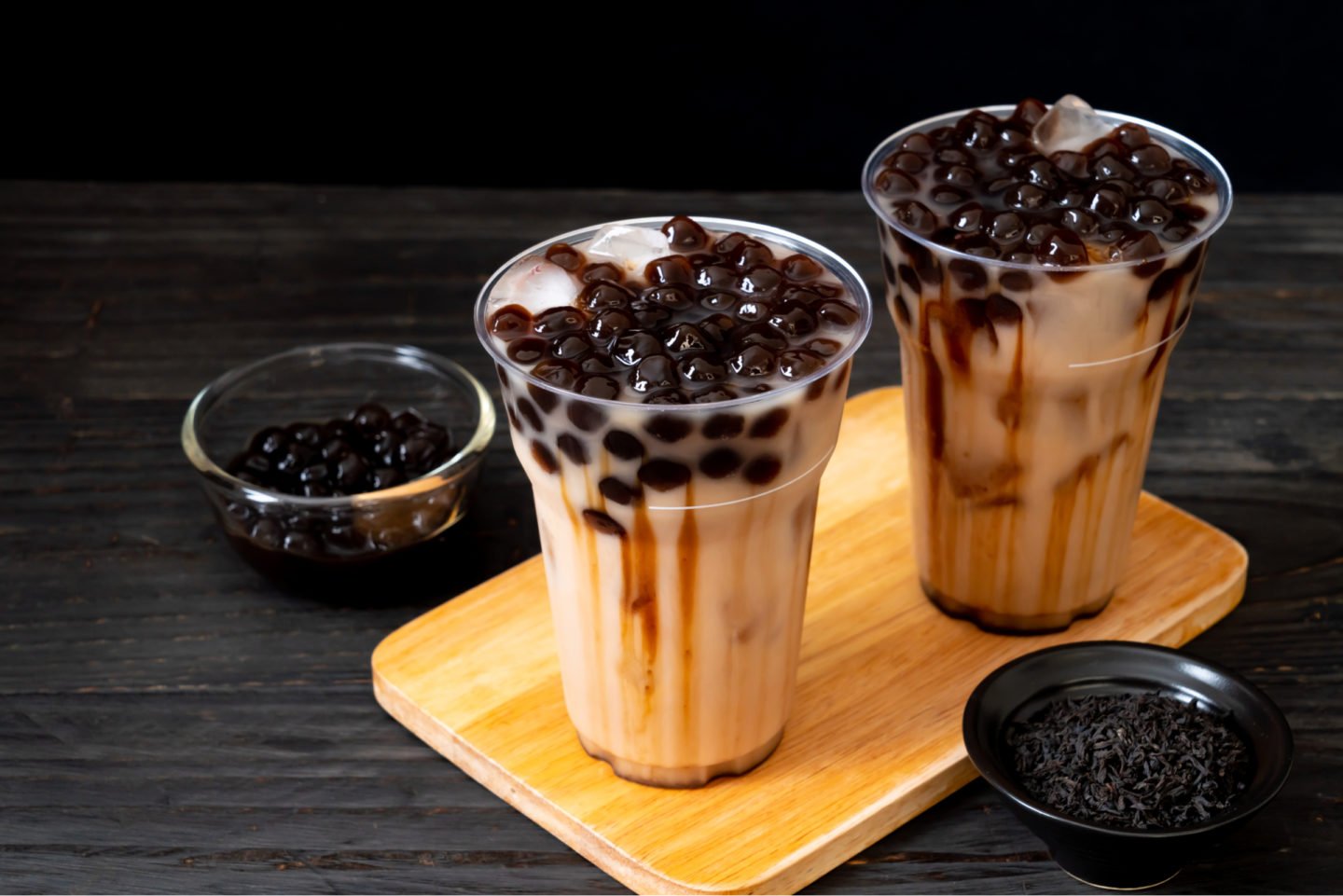 Boba tea, also known as pearl milk tea, tapioca milk tea, or bubble tea, is a Taiwanese beverage that made its way into American society after becoming famous on school campuses. Tea, milk, water, sugar, and tapioca pearls are used to make boba tea. These tapioca pearls are made from tapioca starch and turned into small chewy balls.
Traditionally, black, green, or oolong tea is used, while other tastes and varieties have lately arisen. These include everything from coffee to fruit-flavored milk with black, white, or fruity pearls. The milk used in most boba teas can range from whole milk, nonfat, coconut, or almond. Others, like fruit-infused varieties, may not include any tea or dairy at all.
While the milk and sugar in boba tea might make it a high-calorie drink, this can be solved by choosing a fruit-based variant or just skipping the milk. A fruit base boosts vitamin content, while a basic tea version allows you to experience boba tea with fewer calories. Customers may also modify the sweetness level at many boba tea shops.
What Does Tea-Based Boba Tea Taste Like
Classic Milk Tea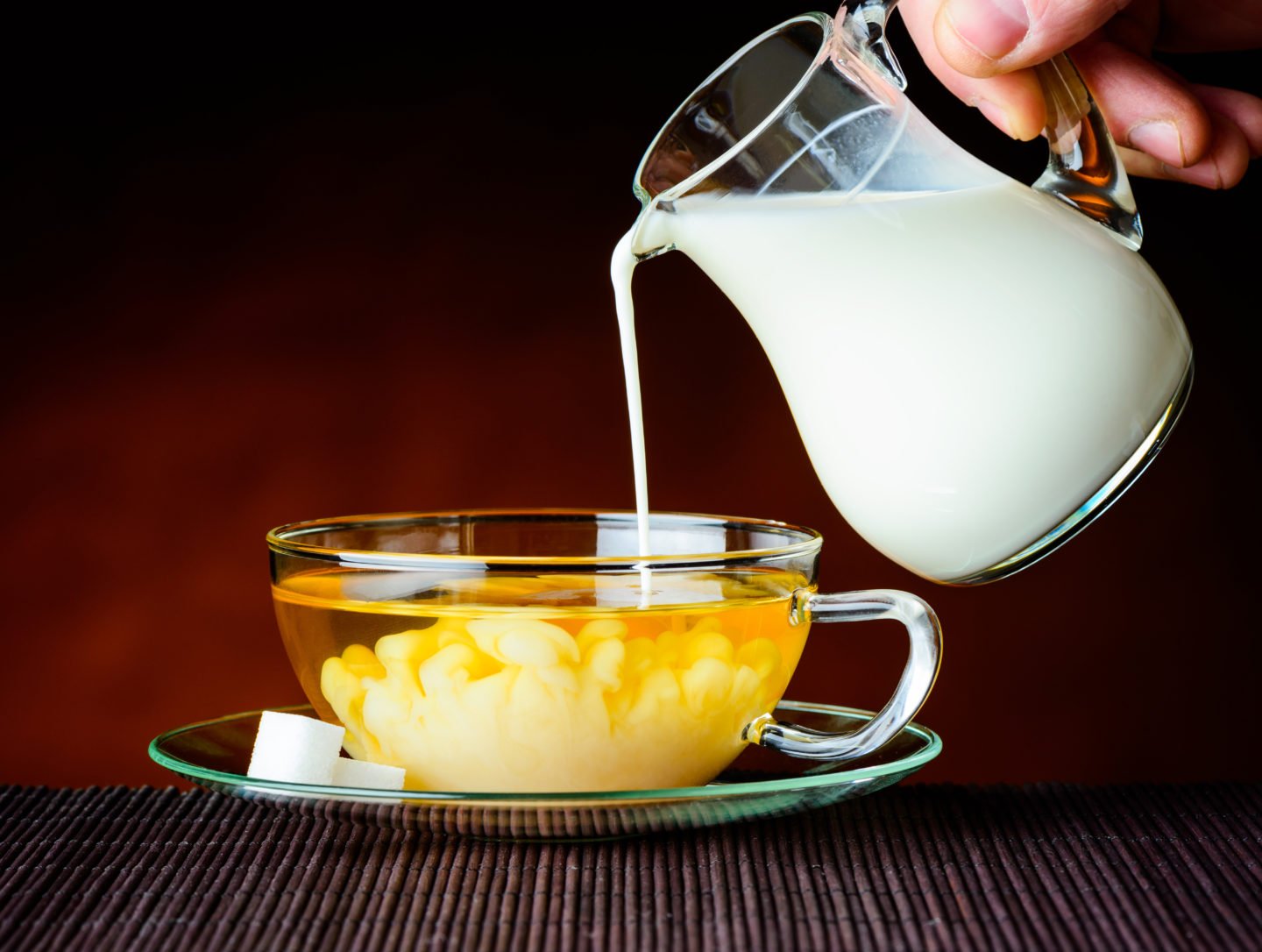 The classic milk tea is called a classic for a reason: it's sweet, really creamy, and delicious. This traditional boba tea is made with black tea and brown sugar's smoothness and sweet molasses. The tapioca pearls, steeped with brown sugar, offer a chewy texture and extra brown sugar taste.
Wintermelon Boba Tea
Wintermelon boba tea is a fruit tea combination that's become increasingly popular due to its taste. Wintermelon Tea, also known as ash gourd or wax gourd tea bag, is made as a drink and is popular in Chinese tradition. Winter melon tea, or winter melon punch, tastes refreshing like cucumber but sweet like a melon.
When mixed with milk and boba, the drink becomes refreshingly addictive as it does not offer a strong tea taste. However, other bubble milk tea shops mix jasmine tea with winter melon to add a distinct flavor to their boba tea.
Earl Grey Boba Tea
Earl Grey is one of the world's most well-known flavored teas. The oil from the bergamot orange, a fruit that looks like an orange and has a mixture of orange and lemon with a bit of grapefruit and lime thrown in, is used to flavor this very British tea.
Earl Grey boba tea is made with black tea, milk, a few loose leaf tea, and chewy tapioca pearls. Earl Grey teas were initially served with milk or cream, so it's one of the popular flavors even before bubble teas reached global popularity.
Oolong Boba Tea
Oolong tea has a thick texture and typically tastes flowery and delicious. It comes from Camellia sinensis, the same plant that produces green tea and black tea. Some oolong teas may have a "grassy" taste, but they should be very mild.
When mixed with milk and tapioca pearls, oolong tea becomes a mild, refreshing drink containing many antioxidants.
Jasmine Boba Tea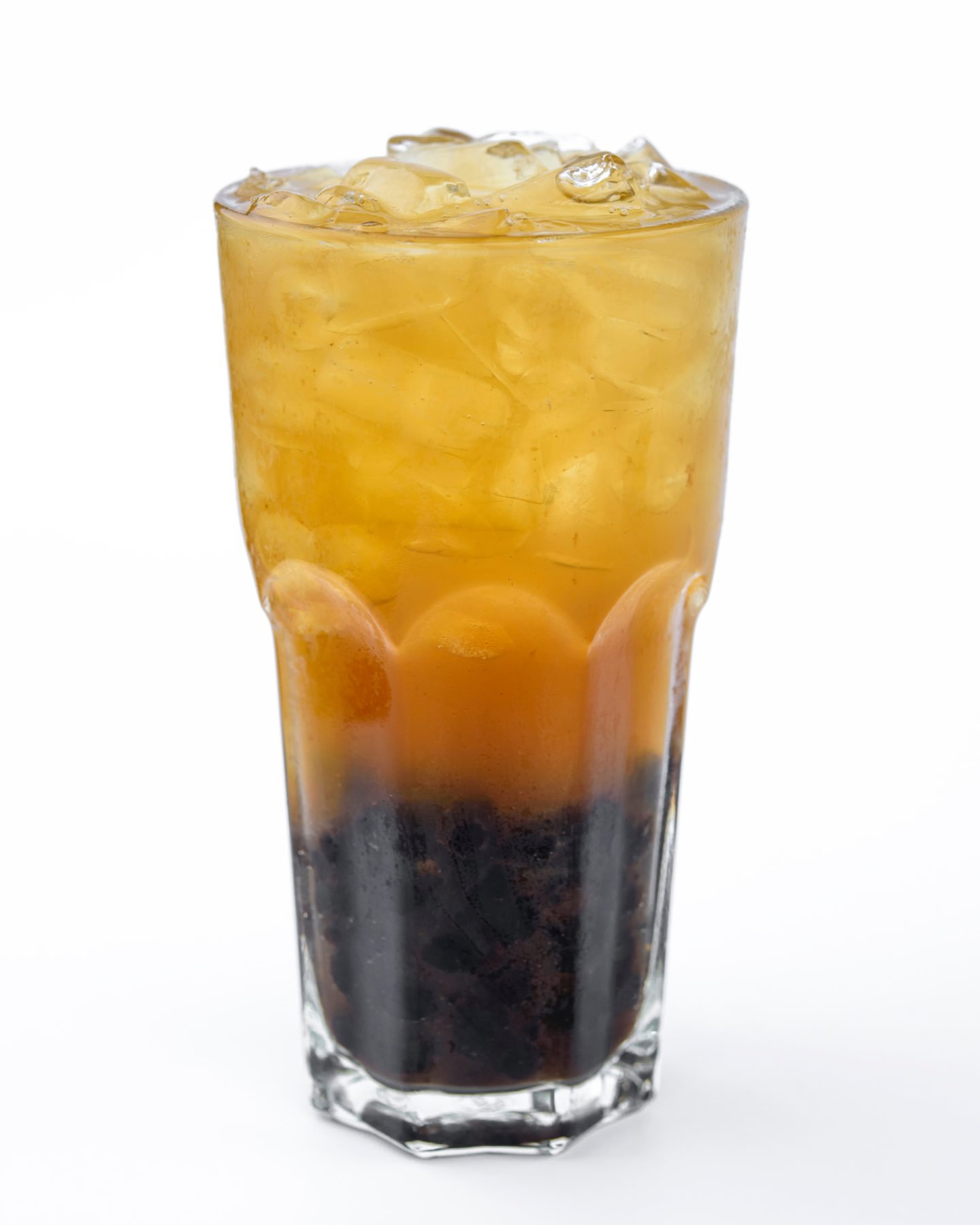 Jasmine boba tea does offer not only an excellent taste but also an incredible aroma. Made from green tea infused with the leaves of an aromatic plant, Jasminum sambac or Sampaguita, the mixture offers a light and refreshing drink that's sweet and aromatic.
Jasmine tea often contains honey or brown sugar syrup as sweetener, almond milk or whole milk, and brown sugar-infused tapioca pearls. Although jasmine tea has a "slightly grassy" taste, the addition of milk and sugar balances it out.
Hokkaido Boba Tea
Hokkaido is a popular Japanese boba tea flavor that uses black tea as the base. Hokkaido milk tea got its name from Hokkaido milk. Unlike almond milk or whole milk usually used in other teas, this milk has a mild vanilla flavor. Some bubble tea shop also adds honey or caramel as sweeteners, resulting in a creamy, sweet milk tea.
Like other classic boba tea, Hokkaido bubble milk tea uses black tapioca pearls as sinkers. The black pearls used in this milk tea are infused with brown sugar, adding sweetness.
Okinawa Boba Tea
Like Hokkaido boba tea, Okinawa originated in a region in Japan. The name Okinawa came from the use of Okinawa sugar that's used to sweeten the tea. Unlike ordinary brown sugar, Okinawa black sugar, also known as kokuto, offers a more complex sweet and savory taste, with hints of tobacco fragrance.
Okinawa boba tea also uses black tea as the base, and you can expect a strong tea taste. The tapioca ball is chewy, soft, and infused with brown sugar, resulting in a pleasing beverage.
Thai Boba Tea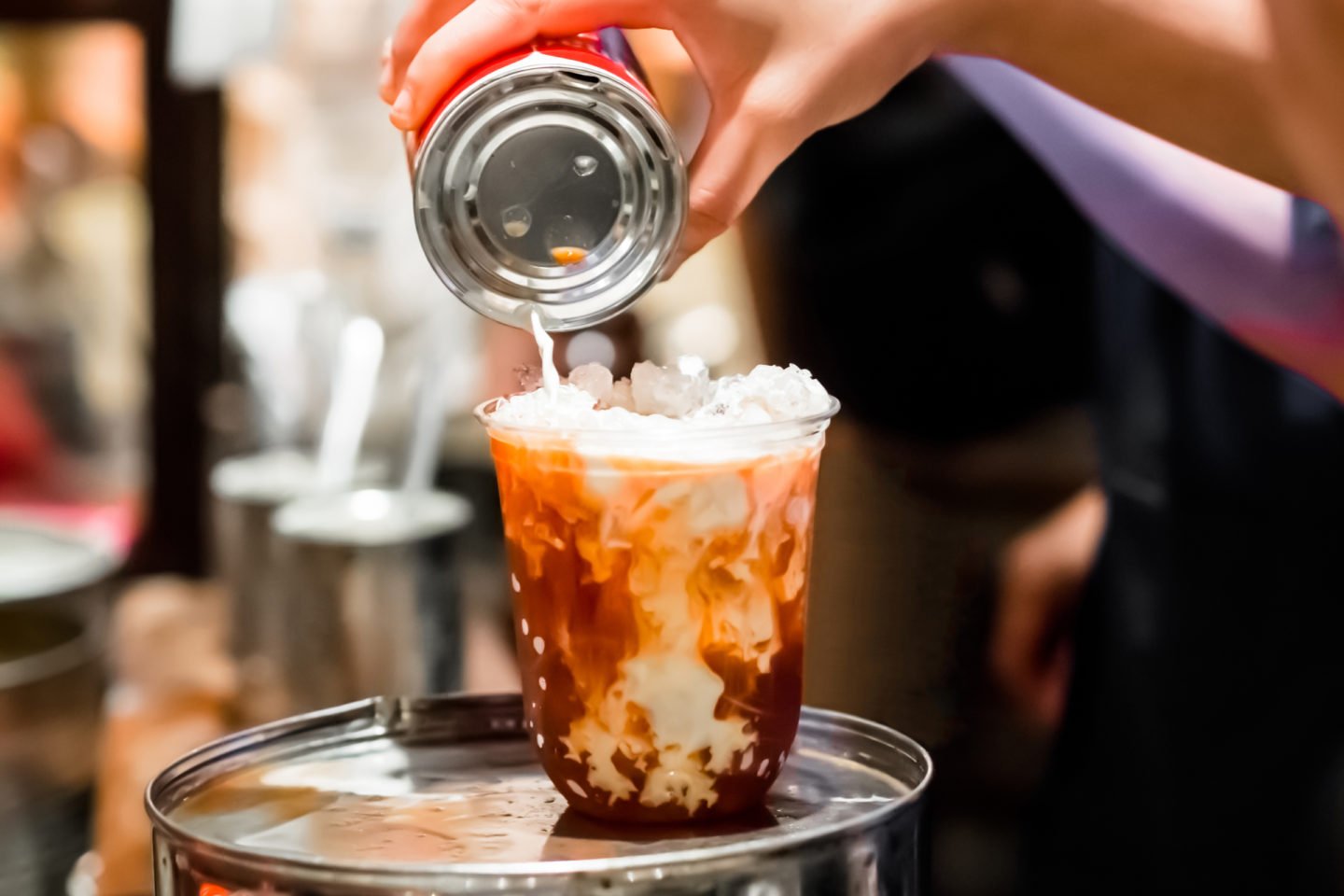 Thai boba tea is one of the first boba flavors that became popular. It is made with strongly-brewed black tea spiced with crushed tamarind, star anise, cardamom, and cinnamon. Such ingredients altogether produce a flavor-packed beverage sweetened with condensed milk and sugar, topped with boba pearls, and served with ice.
Overall, Thai boba tea offers earthy notes and a sweet taste, with hints of nuttiness from the spices.
Vietnamese Boba Tea
Unlike other classic bubble teas, Vietnamese boba tea is customizable, and you can choose the base tea to be used and the toppers or sinkers you like. However, most Vietnamese tapioca tea uses black tea with caramel or toffee-infused milk. Brown sugar syrup is used to sweeten the drink, while the boba is made with dark brown sugar, adding to the sweetness.
This drink utilizes condensed milk more often but also uses whole milk, fresh milk, and evaporated milk. Overall, Vietnamese boba iced tea is a sweeter alternative to classic milk tea.
Brown Sugar Boba
Unlike all the boba drinks listed in this section, brown sugar is the only one without tea. Brown sugar boba is made up of black tapioca pearls, fresh milk, and brown sugar. The tapioca pearls are cooked on low heat with brown sugar, resulting in a smoky, caramelized taste. Fresh milk is then added to the tapioca and topped with cream and ice.
People who love teas can choose a brown sugar milk tea version of this drink popularly known as Tiger Sugar tea.
Matcha Boba Tea
Unlike green tea used in other boba tea flavors, matcha is made with powdered green tea leaves, resulting in a more "grassy" taste. Depending on the concentration of the matcha content, matcha boba tea offers a slight nuttiness and a savory hint of earthy tones. Almond milk and coconut milk are commonly used in matcha boba tea, as they add flavor but do not alter the matcha taste entirely.
What Does Fruit-Based Boba Tea Taste Like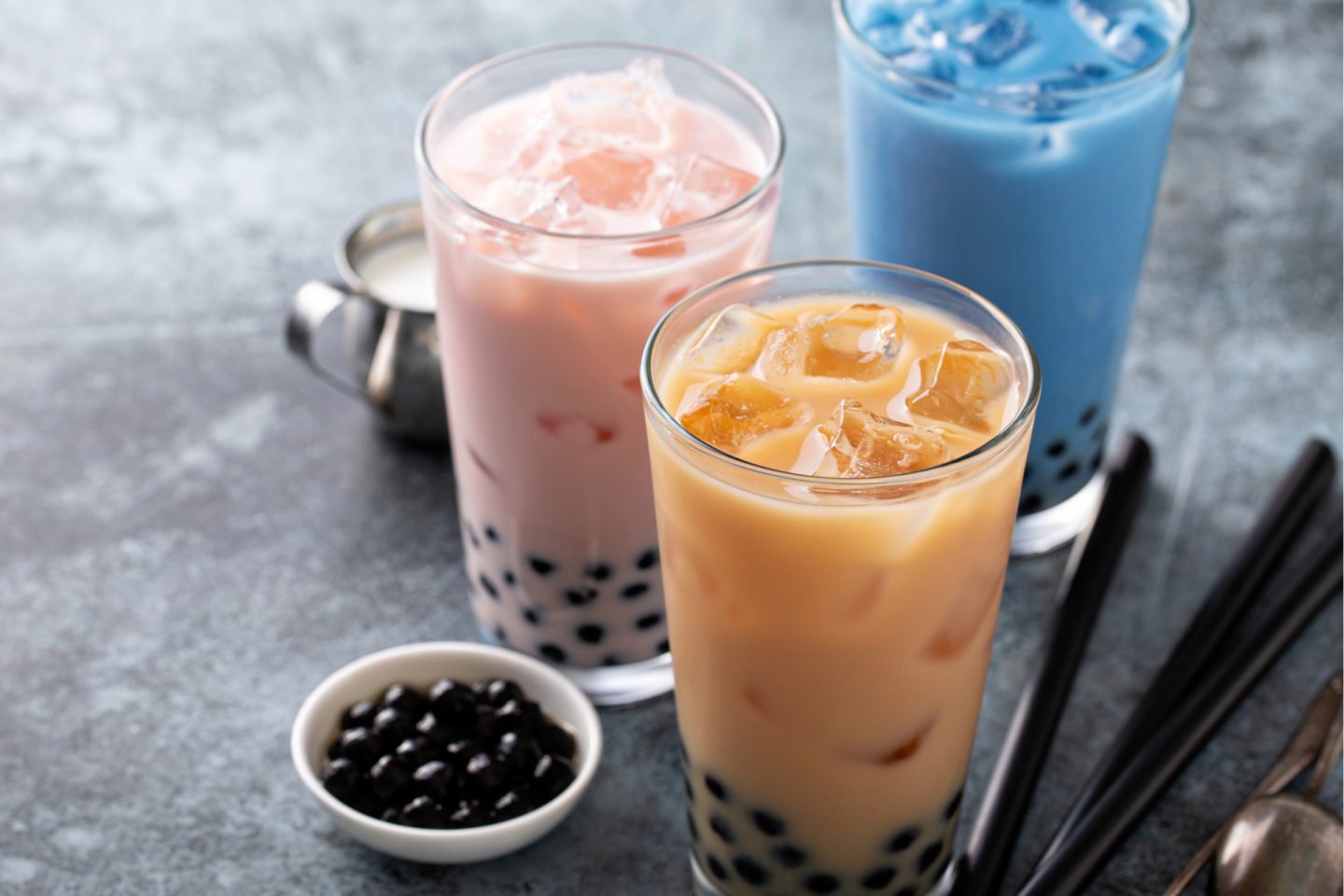 Fruit boba teas are definitely sweet. These drinks are infused with fruit puree or fruit powder that adds flavor to the base tea. The tea base often used are oolong tea and black tea. Most fruit bubble teas use whole milk, while other shops offer alternative milk like almond milk, coconut milk, low-fat milk, and soy milk.
These fruit bubble teas are often paired with tapioca pearls. But other toppings and sinkers are also available, such as coffee jelly, aloe jelly, popping boba pearl, custard pudding, cream cheese, heavy cream, and even cheesecake. Below are the most popular fruit bubble teas:
Honeydew Boba Tea
Taro Bubble Tea
Lychee Boba Tea
Mango Boba Tea
Peach Boba Tea
Passion Fruit Boba Tea
Strawberry Boba Tea
Plum Boba Tea
Blueberry Boba Tea
Mango Boba Tea
Red Bean Boba Tea
Related Questions
Are boba teas healthier than regular teas?
No. Boba teas have high carbohydrates and sugar contents. Regular teas are rich in antioxidants and do not have milk and sugar, making them healthier than boba teas.
What's the best flavor of boba tea?
The best flavor of boba milk tea depends on your liking. However, the most popular flavors include Matcha, Classic, Okinawa, Brown sugar, and fruit bubble teas like taro milk tea that uses taro root, taro starch, or taro powder.
What is the regular flavor of boba?
The classic boba tea is made with green tea, milk, and sugar-infused tapioca pearl. You can expect a strong tea taste with a little bit of "grassy" taste, but with the sweetness of sugar and creaminess of the milk.