Tea is integral to Japanese culture and the country's most popular drink. The Japanese regard it so highly that they even have a traditional tea ceremony for it! They believe the rite creates a bond between the host and the guest invited for tea. At the same time, the tea ceremony brings inner peace to both host and guest.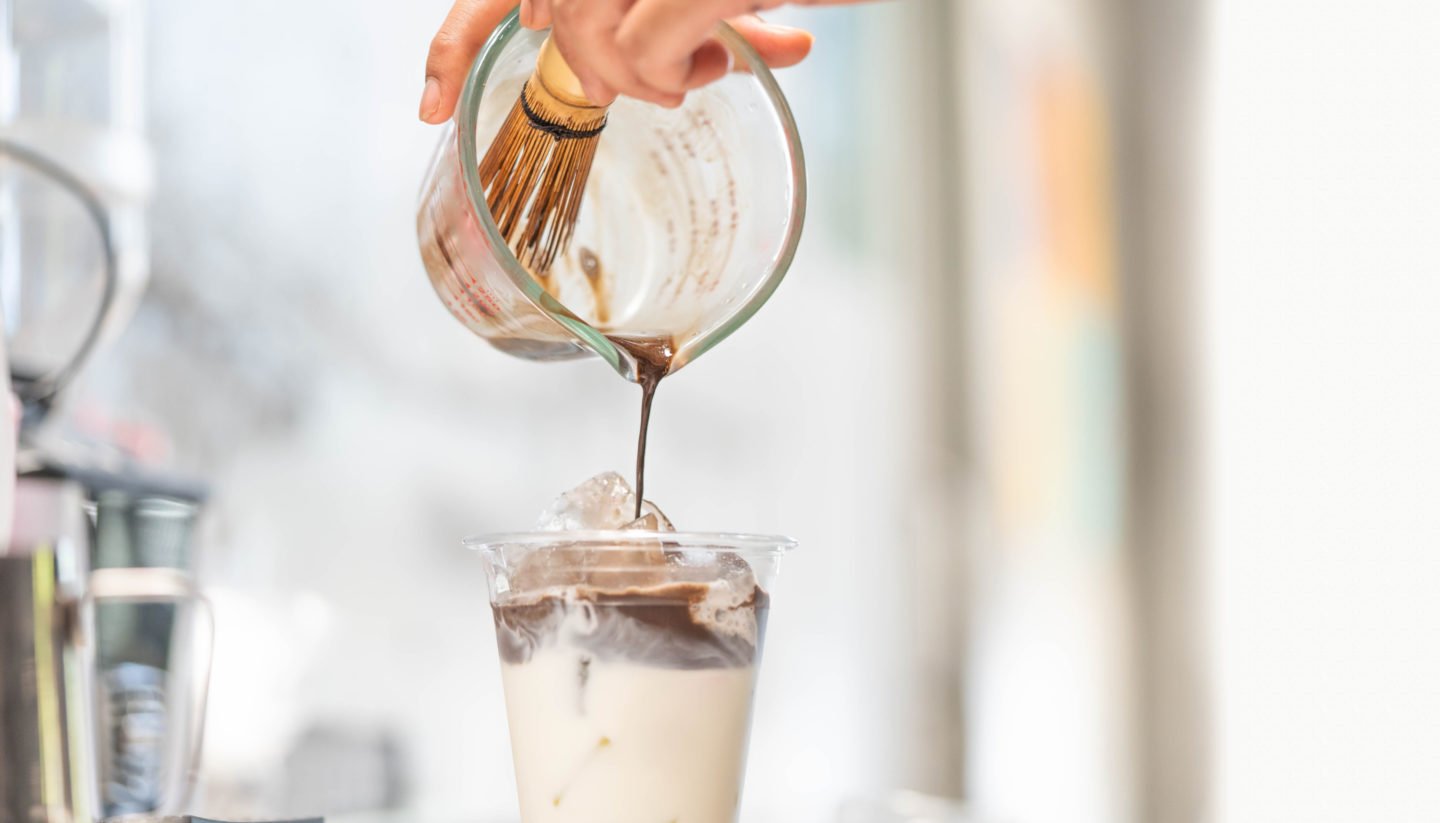 Apart from its famous matcha tea, Japan is also well known for its variety of milk tea - two of them being the Okinawa and Hokkaido milk tea. The main difference between them is their ingredients. Okinawa milk tea uses a specific brown sugar from that city, while Hokkaido milk tea uses rich, creamy milk from within its region.
This article will elaborate more on distinguishing between these two types of milk tea.
Table of Contents
What is Okinawa Milk Tea?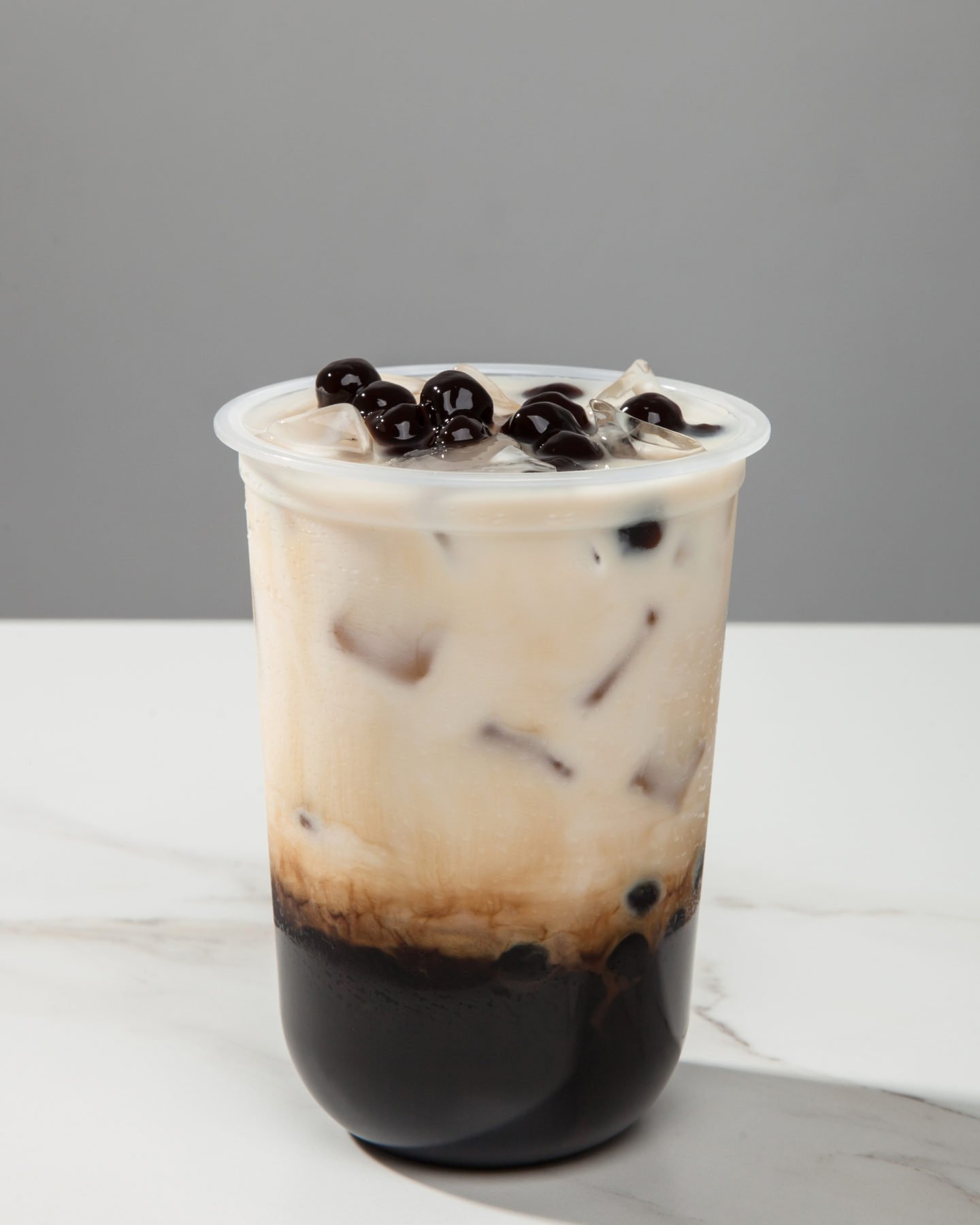 The Okinawa Milk Tea is a creamy beverage that has a lot of variations across the world. Interestingly, even the peculiar bubble tea is a sample! Generally, the Okinawa Milk Tea has a sweet and milky flavor owing to its base tea, which is royal milk tea (a blend that adds more milk than the standard formula).
Its special ingredient is the kokuto, a brown sugar native to the southern region of Japan. Kokuto is prepared distinctly compared to regular white sugar. It is made by cooking sugarcane juice, a very healthy sweetener with a high content of vitamins and minerals, without losing flavor.
Some people even state that kokuto is the healthiest form of sugar in the world. Black tea of the highest quality (like Assam or Ceylon) is used to prepare this beverage. Okinawa Milk Tea can be enjoyed in any manner - hot, cold, or served with tapioca pearls in the form of boba tea.
What is Hokkaido Milk Tea?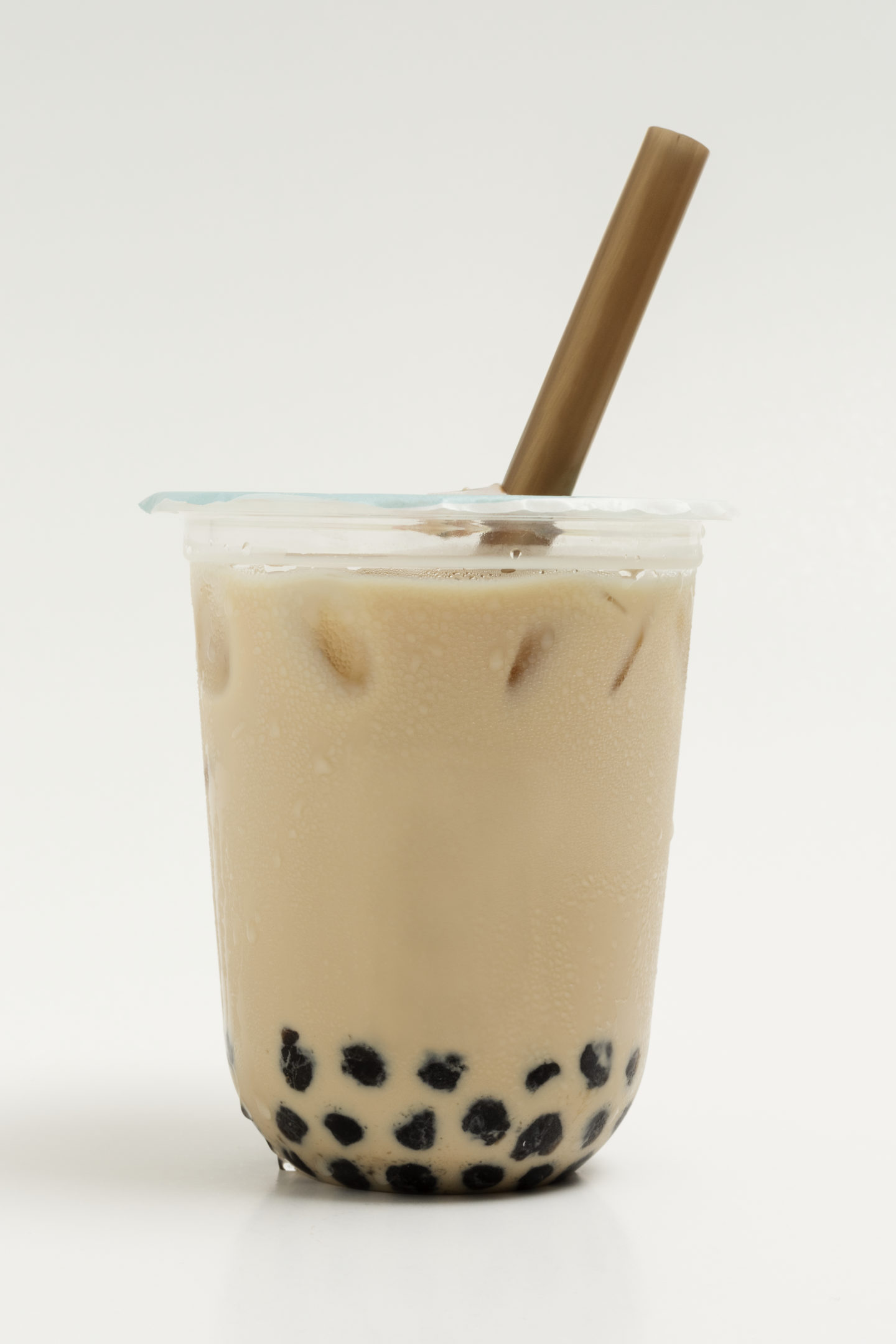 Hokkaido Milk Tea is another special Japanese tea named after the region of its origin. Hokkaido is the second largest island in Japan and a famous tourist spot. The Hokkaido Milk Tea, popularly called Nidanshi Milk, is a classic beverage popular among tourists and locals alike.
This tea often gets confused with boba or the Okinawa Milk Tea. However, what is unique about the drink is its method of preparation. Black tea of high quality (Assam tear or Earl Grey) is used with sweetener and the special Hokkaido milk, which gives it its creamy flavor.
Milk from Hokkaido is unique from other milk as the island is on the northernmost point of Japan. Moreover, it has the largest grasslands and the best weather, making it a natural and healthy place with the cleanest air — perfect for raising cattle. Hence, the milk from Hokkaido is thicker and creamier than regular milk.
Comparison Table: Hokkaido Milk Tea Vs. Okinawa Milk Tea
The following is a quick comparison table to help you summarize the main differences between Hokkaido Milk Tea and Okinawa Milk Tea.
| | | |
| --- | --- | --- |
| Category | Hokkaido Milk Tea | Okinawa Milk Tea |
| Method of Preparation | Prepared as you would normally do to any tea | The preparation method is the same, except kokuto is cooked first before being added as a sweetener. |
| Taste | Sweeter, creamier, and thicker than Okinawa Milk Tea | Also tastes creamy and sweet but has a roasted tinge |
| Price | Expensive compared to Okinawa Milk Tea | On the pocket-friendly side. |
| Origin | Native to Hokkaido, Japan | Native to Okinawa, Japan |
| Nutrition | Healthier than Okinawa Milk Tea | Has more calories and fat potential than Hokkaido Milk Tea |
Differences Between Hokkaido Tea Vs. Okinawa Milk Tea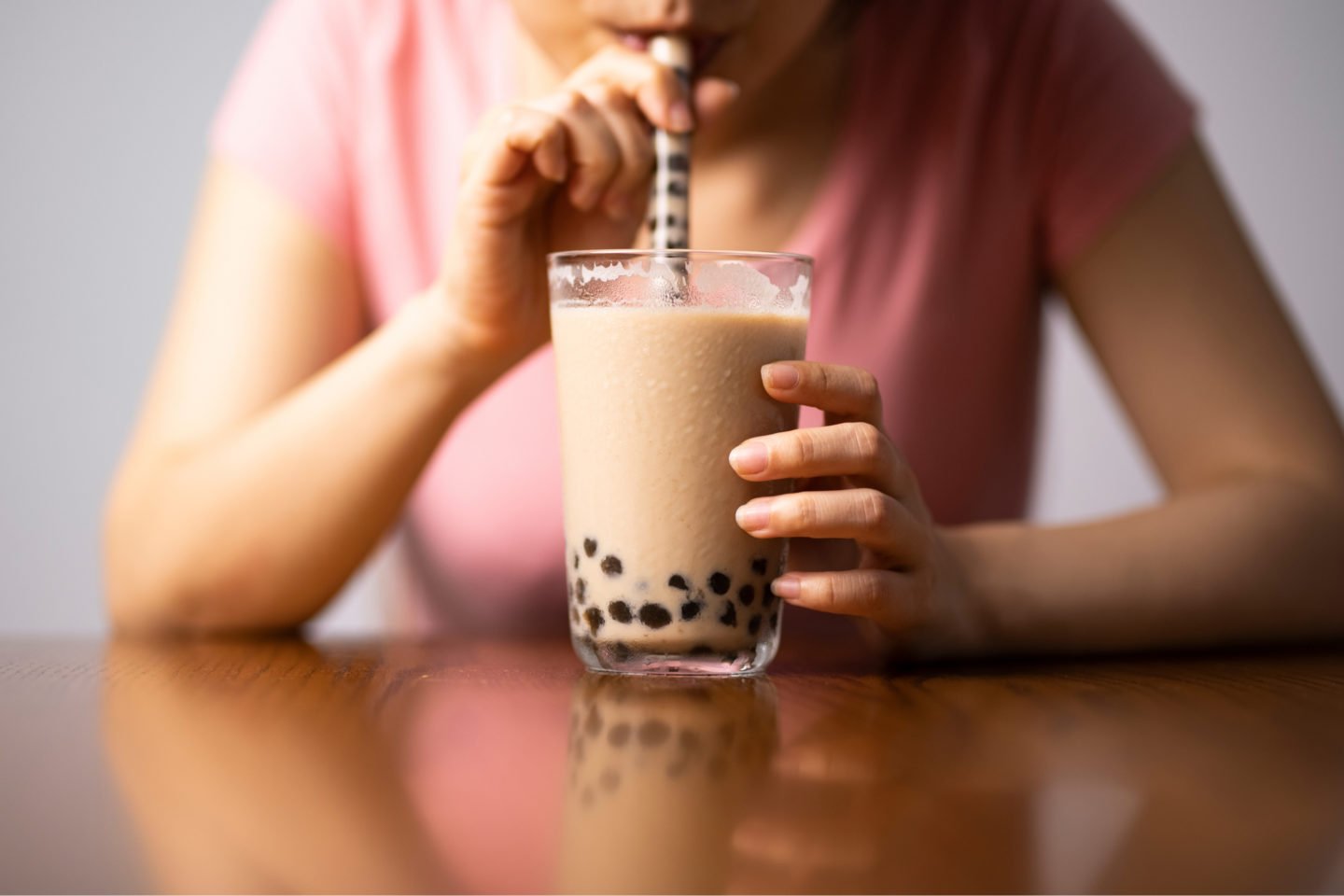 Even though these two are different kinds of tea, Hokkaido and Okinawa Milk Tea often get confused with each other. However, if you are an enthusiast who would want to try both these variations specifically, there are ways in which you can tell these beverages apart.
1. Methods of Preparation
Both the types of tea are prepared similarly, but two specific things set them apart. First, Hokkaido Milk Tea is prepared with special Hokkaido milk in the same way you prepare tea. However, with Okinawa milk tea, you cook the kokuto until it becomes less dense as a sweetener before adding it to the drink.
2. Taste
Both drinks have memorable, sweet flavors when it comes to taste. They can also be made to taste like each other.
Hokkaido Milk Tea has a rich, creamy texture and is very thick due to the high quality of the milk. Since the black tea used for preparing it is also the finest, the leaves add a strong, roasted flavor to the drink. Overall, you might find the Hokkaido Milk Tea to taste like caramel with a slight tinge of vanilla.
On the other hand, Okinawa tea is also generally sweet, but its flavor is dominated by black tea. Although the texture may also be thick, it will not be as creamy as Hokkaido Milk Tea, as the molasses are created by kokuto. You might find the flavor to be slightly toasted overall.
3. Origin
As suggested by their names, both the drinks are native to Japan. Hokkaido Milk Tea is native to Hokkaido - the second largest Island in Japan, which is famous for its high quality and freshness of the seafood. Okinawa Milk Tea comes from Okinawa - a tourist spot famous for its unique cuisine and beaches.
4. Price
Both the beverages may have similar ingredients, but the rarity of the ingredients which make them the drinks they are affects the cost of the tea. Hokkaido milk and its powder are expensive compared to kokuto, which can be replaced by regular brown sugar.
The cost per 8oz cup of Okinawa Milk Tea is around $1.12, while the price of Hokkaido Milk Tea for the same is $1.88. Therefore, as can be drawn from this information, Hokkaido Milk Tea is on the more expensive side.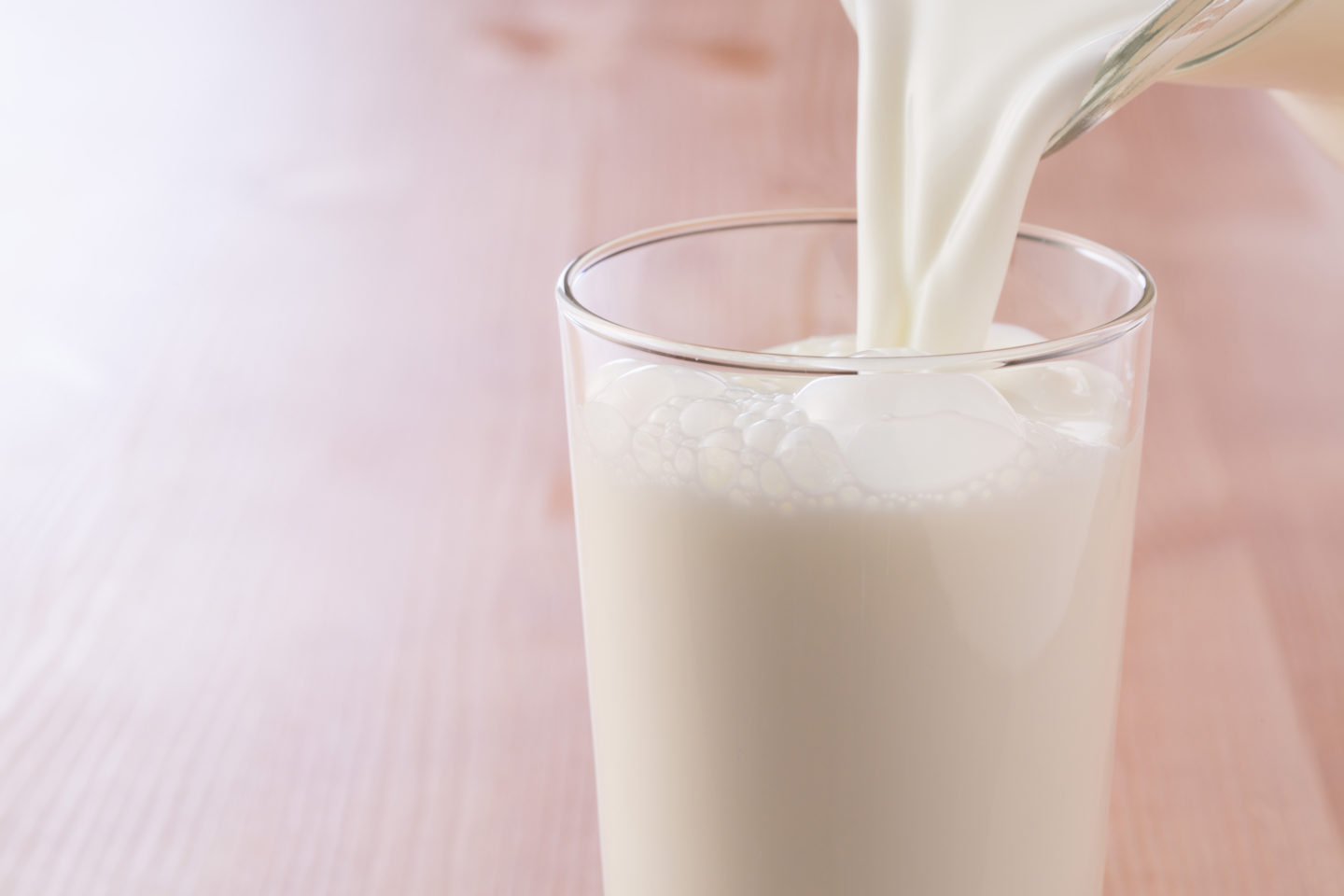 4. Nutrition
Although both types of tea are similar, they use different ingredients native to a particular place, making their nutritional profiles different. To help you understand the nutritional value of both these beverages, we have prepared the following table.
| | | |
| --- | --- | --- |
| Nutrient | Okinawa Milk Tea | Hokkaido Milk Tea |
| Calories | 294 | 100 |
| Fat | 10 g | 1g |
| Calcium | 400 mg | 313 mg |
| Carbohydrates | 110 g | 33 g |
| Cholesterol | 6 mg | 0 mg |
From the table, we can derive that although Hokkaido Milk Tea is sweet. However, it is much healthier due to how organic and fresh Hokkaido milk is. Therefore, it is definitely a healthier choice between the two.
Final Thoughts
There is a lot to discover in Japan - especially when it comes to amazing food. Both the Hokkaido and Okinawa milk teas are a must-try if you visit the country. You can even try making the recipe at home. These refreshing Japanese teas will energize and de-stress you and make up for a quick, filling snack.
Related Questions
Is Hokkaido Milk Tea the same as Royal Milk Tea?
If you use Hokkaido milk specifically in preparing Royal Milk Tea, you get Hokkaido Milk Tea. Hence, the former can be a variation of the latter but not the same.
Which is better - Okinawa Milk Tea or Hokkaido Milk Tea?
People who enjoy a toasted twist to their tea may prefer Okinawa Milk Tea, while those who like the sweeter side of life might find Hokkaido Milk Tea the better beverage.
What kinds of tea can be used to prepare Okinawa or Hokkaido Milk Tea?
Usually, black tea of the highest quality like Assam tea, Earl Grey, or even Darjeeling tea for the same.
Does Hokkaido Milk Tea have caffeine?
If you make Hokkaido Milk Tea the traditional way by using black tea, your drink will have high amounts of caffeine.