The main difference between bubble tea and boba is that bubble tea is a type of drink, while boba is round pearls made from tapioca starch. Although you can also use the term boba to refer to the drink, as in boba drink or boba tea, it generally refers to the pearls used in bubble tea drinks.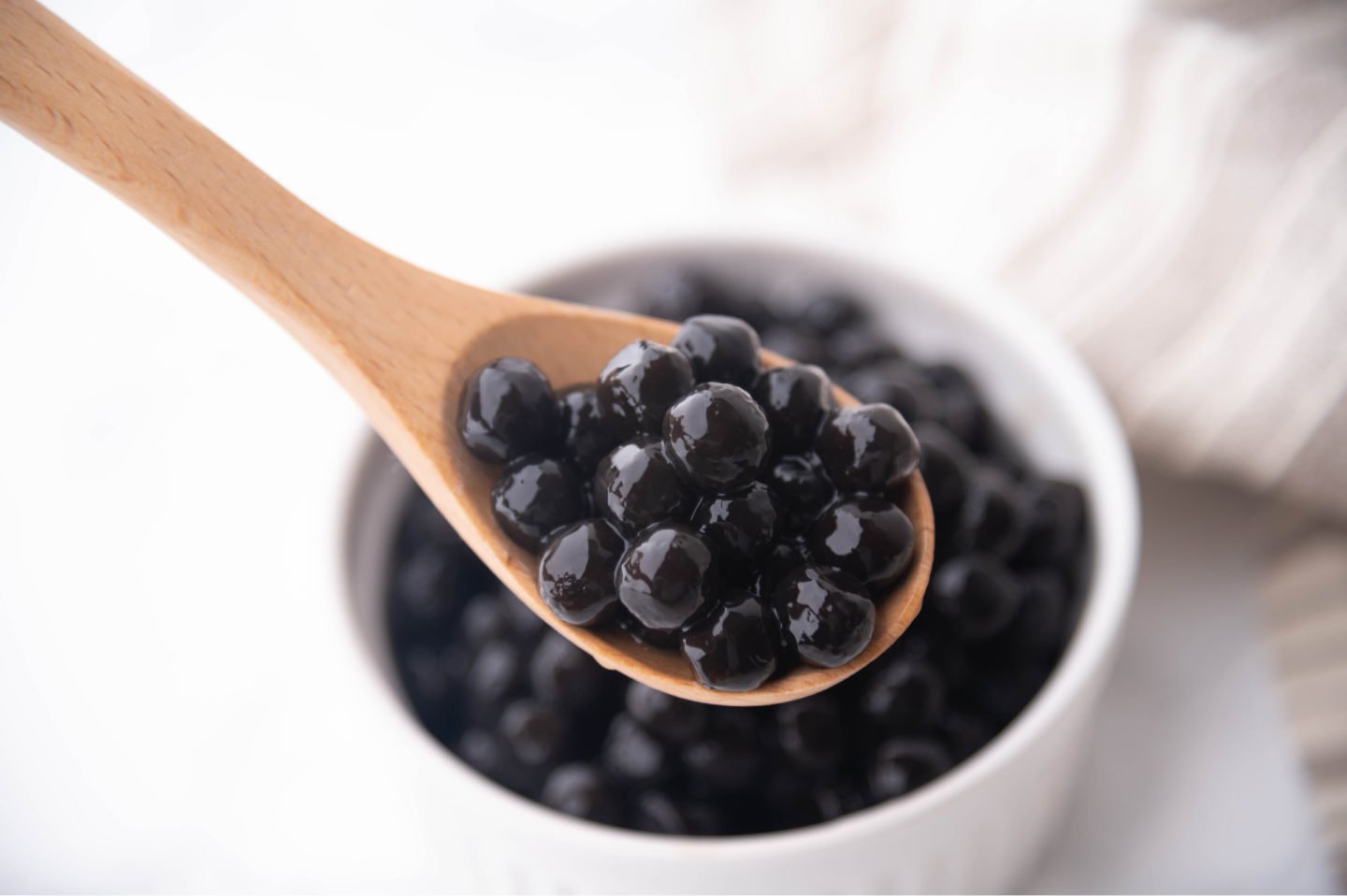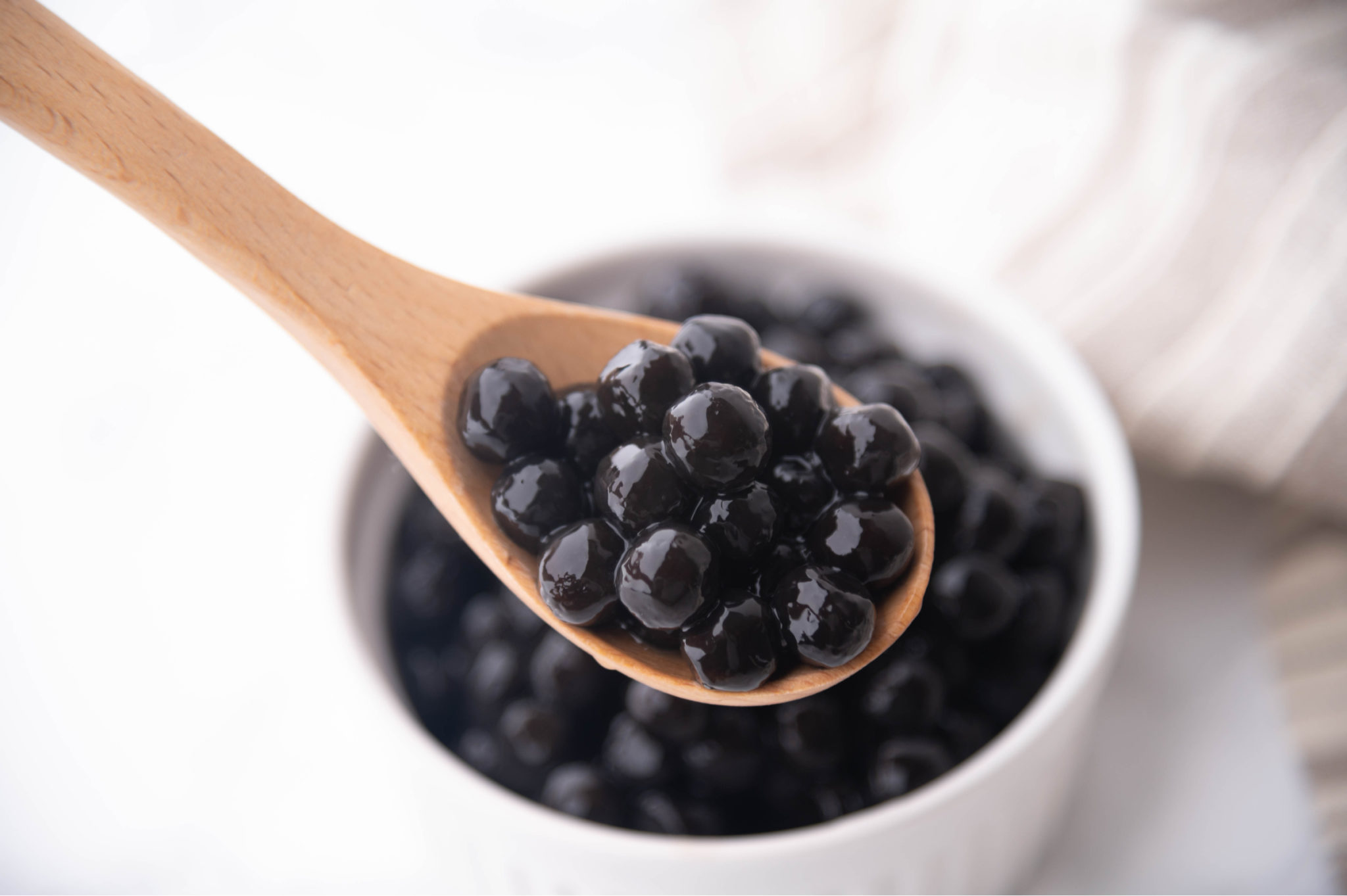 Nowadays, bubble tea is the more commonly used term for cold tea drinks with pearls, and people know boba or boba pearls as a topping option along with pudding, grass jelly, and popping boba. However, bubble tea has other names, including boba tea, tapioca pearl tea, boba milk tea, or tapioca tea.
Read on to learn everything about boba and bubble tea, including their other names, components, and flavors.
Table of Contents
Is There a Difference Between Boba and Bubble Tea?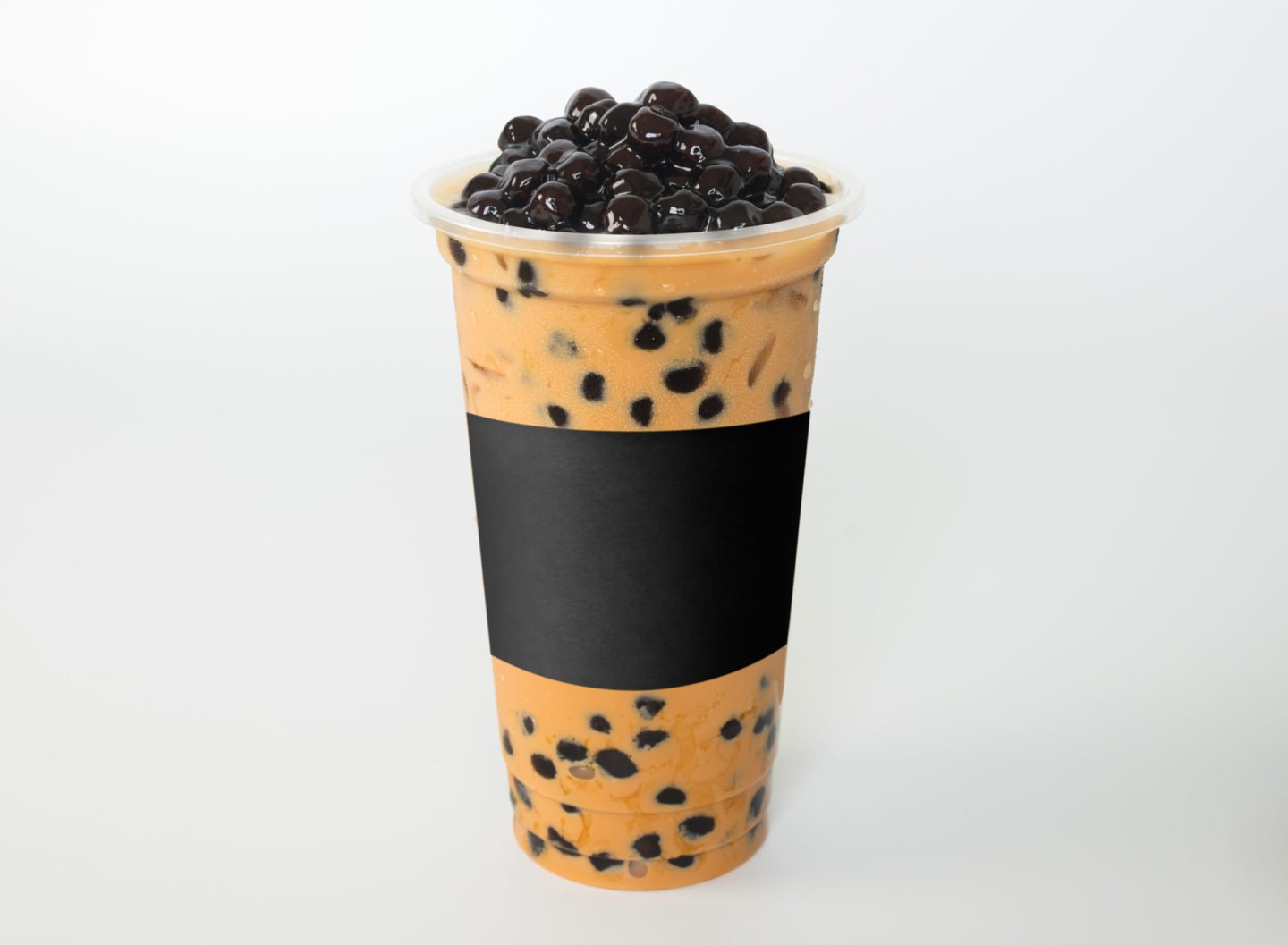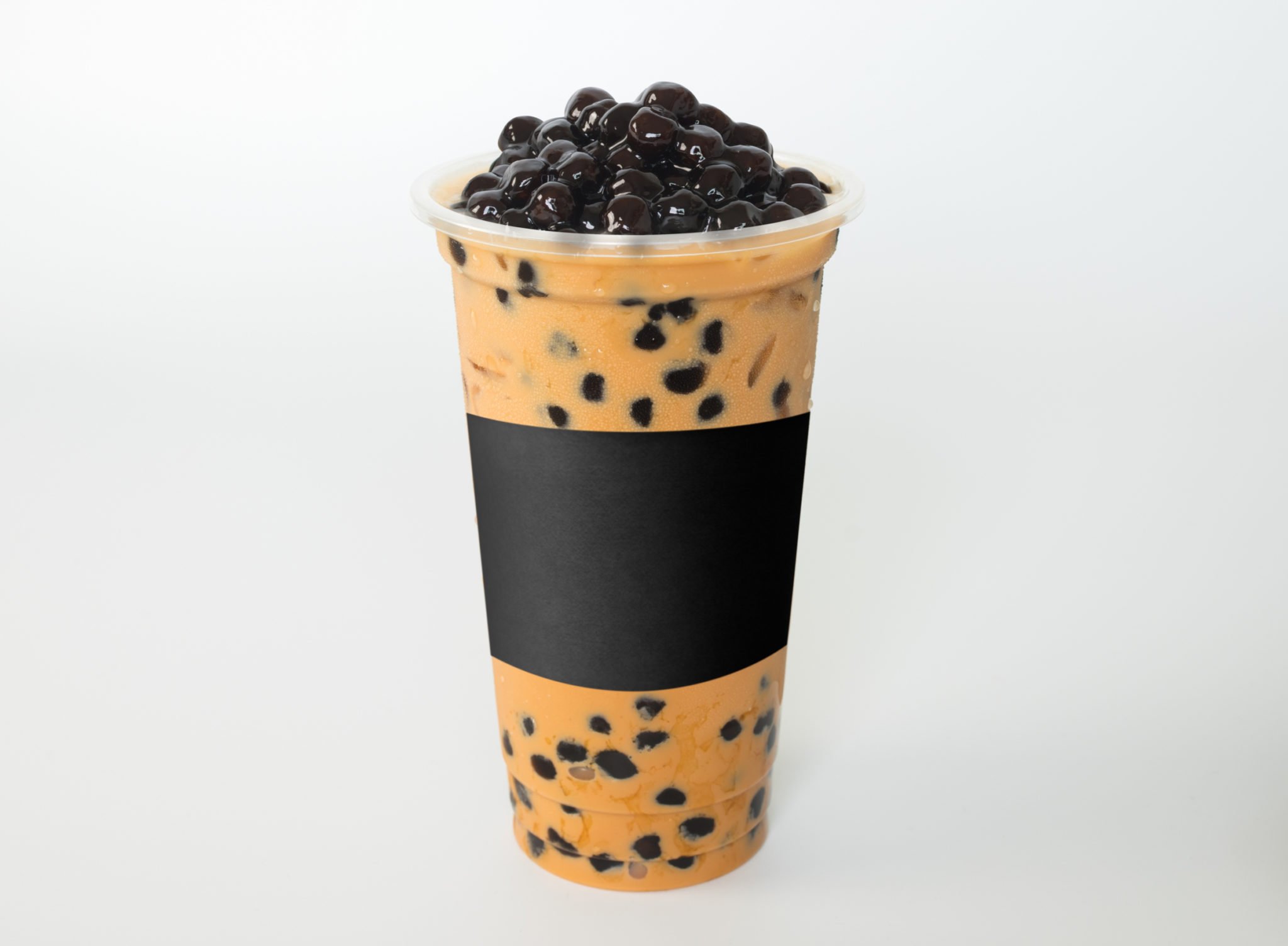 Technically, yes. Boba refers to the pearls added to the drink, while bubble tea is the drink itself. However, the drink is also referred to as a "boba" drink since all of these drinks contain boba. People often use the terms bubble tea and boba tea interchangeably, but it is understood that both terms refer to the same drink.
What Is Boba?
Boba is derived from tapioca starch, or cassava starch, which is why it's also known as "tapioca pearls." It's a little sphere boiled in a brown sugar syrup to give it a sweet flavor and a dark black hue. Boba has almost little flavor, making it easy to mix with various beverages.
These spheres are typically black and are very chewy. Although boba has a gelatinous feel, it does not contain any gelatin in the manufacturing process. As a result, these tiny chewy spheres are vegan-friendly and gluten-free.
Boba is transparent and white by nature. However, making boba pearls include brown sugar or black food coloring in the procedure, giving that dark brown to black color. Aside from being a sweetener, the brown sugar adds contrast to the color of milk tea, making it aesthetically pleasing.
Bubble tea, sometimes known as pearl tea, tapioca milk tea, or boba tea, is the most popular use of boba. The black tapioca pearls used as toppings or sinkers of the drink and the drink itself are referred to as "boba" interchangeably.
How is Boba Made?
While commercially available boba pearls are available, you can make them at home if you wish for a fresh batch. Making boba at home is easy and fun and uses only very few ingredients.
Recipe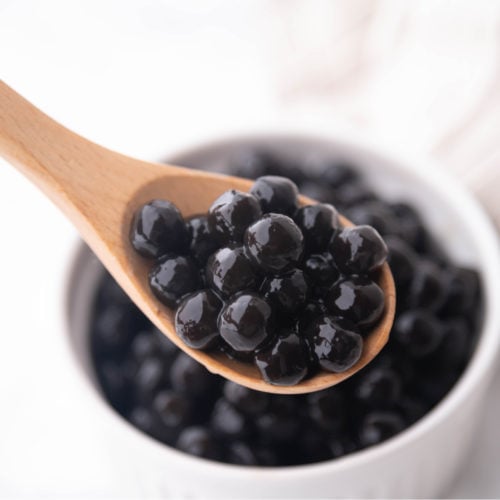 Homemade Tapioca Pearls
While commercially available boba pearls are available, you can make them at home if you wish for a fresh batch. Making boba at home is easy and fun and uses only very few ingredients.
Ingredients
For making the tapioca balls:
100

g

tapioca starch

80

g

brown sugar

60

ml

water
For cooking the tapioca pearls:
8

cups

water

50

g

brown sugar

60

ml

water

(for the syrup)
Instructions
How to Make the Boba Pearls
Bring the water to a boil and add the sugar.

Once all of the sugar is dissolved and you achieve a homogenous mixture, stop the fire and add half of the tapioca starch.

Combine the mixture thoroughly, avoiding any clumps.

While combining the first half of the tapioca starch, slowly add the remaining tapioca starch until you achieve a sticky dough and allow it to cool.

Start kneading the dough to about 1 cm thick on a flat surface.

Cut the flattened dough into 1 cm squares and start rolling the squares with your hand to round them.

Dust the balls with the remaining tapioca starch to avoid sticking with each other.
How To Cook The Boba Pearls
Boil 8 cups of water and place the boba pearls.

Let the water boil and remove the balls once they start floating on the surface (about 15-20 minutes for chewy pearls). Then, place the cooked boba pearls in an ice bath for a minute to prevent overcooking them.

In another pot, combine 60mL of water and 50 g of sugar. Let the mixture boil and simmer for 5 minutes until reduced.

Place the boba pearls in the syrup and simmer for 5 minutes on low heat. Remove the mixture from the pan and allow to rest for 20 minutes before using.
Nutrition
Calories:
69
kcal
Carbohydrates:
18
g
Protein:
0.01
g
Sodium:
11
mg
Potassium:
16
mg
Sugar:
11
g
Calcium:
14
mg
Iron:
0.2
mg
How Long Are Homemade Boba Pearls Good For?
You should consume cooked black boba pearls consumed within 6 hours. You can refrigerate them for up to 3 days or freeze them, but they won't be as soft and chewy as the fresh ones. On the other hand, uncooked black tapioca pearls in an airtight container stored in a cool, dry place are viable for up to 2 months.
What Is Bubble Tea?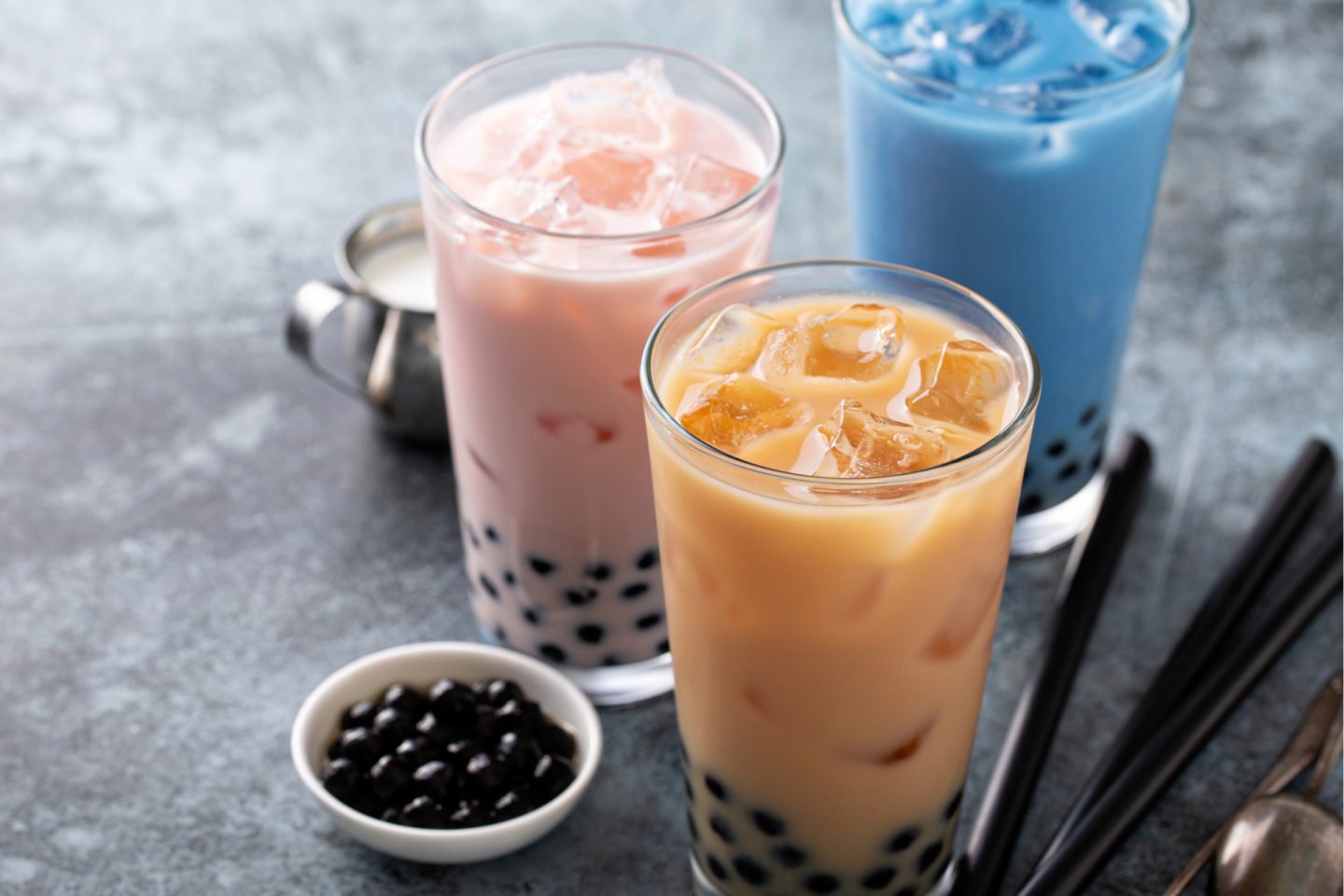 Originally, bubble tea got its name since the drink produces bubbles after being shaken to mix the milk and tea. However, most people believe that the bubble-like pearls in the bottom suit the name better.
Bubble tea is a popular drink with a tea base, milk or creamer, ice, and boba pearls. The Chinese term for tapioca pearls is "boba," hence the interchangeable name of boba tea and bubble tea. Aside from the type of tea used as the base, boba tea flavors also vary depending on the additional ingredients. Popular boba tea flavors include taro, mango, lychee, strawberry, banana, and blueberry.
What's Inside Boba Tea or Bubble Tea?
Base
Whatever you name it, bubble tea, pearl milk tea, or boba milk tea, it always has a tea foundation. Green tea, black tea, white tea, and oolong tea are the most prevalent teas used for this beverage. Black and green teas, notably matcha and jasmine tea, have proven to be the most popular choices among bubble tea stores and cafés thus far.
Whether it's a fruit tea or milk tea, all bubble teas contain a tea serving. That means that bubble tea or boba teas contain caffeine. If you're not a fan of coffee but want an energy boost, bubble tea is a delicious alternative.
When making milk tea at home, the basic step is to have brewed tea. Just steep black tea, green tea, and oolong tea bags or tea leaves in hot water, and you already have a base.
Milk
Traditional boba tea isn't complete without milk or cream, which gives the drink its creamy texture. You may make this with whole milk, half-and-half, or powdered creamer. You can also use almond milk, oat milk, or soy milk to replace full cream milk if you're lactose-intolerant.
Some variations like brown sugar milk tea require a sweeter taste and use condensed milk as a creamer. Full-cream milk is also blended to create a foamy texture and used as a topping.
Sweetener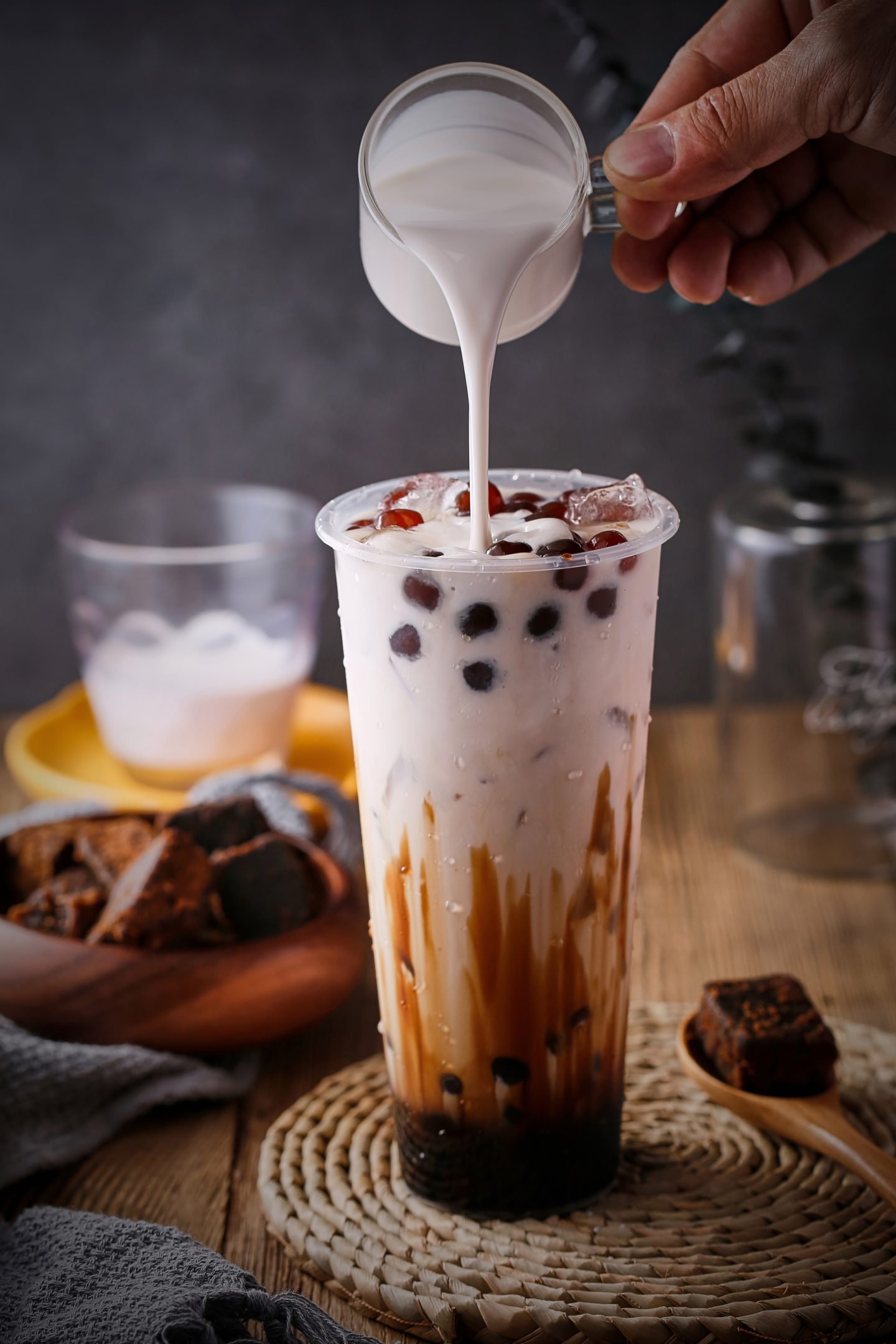 Brown sugar, simple syrup, or sugar syrup are the most prevalent sweeteners in boba milk teas. Some stores also utilize sugar-free substitutes like stevia and aspartame. However, if you wish to consume bubble tea without the added sugar, you can use honey instead of sugar.
The sugar level of boba teas is also customizable. Standard options are 0% or no sugar, 25% or little sugar, 50% or half sugar, 75% or less sugar, and 100% or normal sugar. A 16-oz boba drink usually contains around three tablespoons of sugar, which can be a lot for people trying to maintain blood sugar levels.
Toppings
Aside from boba pearls, customers can customize their toppings and sinkers. Here are some of the most popular topping options.
Custard Pudding
Because it's made from egg yolks, milk, and sugar, boba pudding has a custard-like flavor but is more firm due to gelatin. As a result, they have just the right crunch and go great with creamier, more decadent milk teas. Other boba tea shop also offers flavored puddings, such as taro or mango pudding.
Grass Jelly
This jelly made from Chinese Mesona has a minty flavor. Brown sugar gives the jelly a somewhat sweet, herbaceous flavor. Grass jelly is sliced into cubes and has a firmer texture than pudding.
Aloe Vera
For a healthier topping, you can choose aloe vera jelly. Aloe vera jelly blends well with fruit teas due to its delicately refreshing taste. It's an excellent source of antioxidants, too!
Taro Balls
These taro balls look like boba balls but are softer and have a melt-in-the-mouth feel. These are made from taro starch and often mixed with tapioca flour. This topping blends best with taro root bubble tea.
Popping Boba
Popping boba is a round ball made with seaweed extract and contains a sweet filling made with sugar and fruit juice. Most boba shop adds popping boba to their fruit teas.
Ice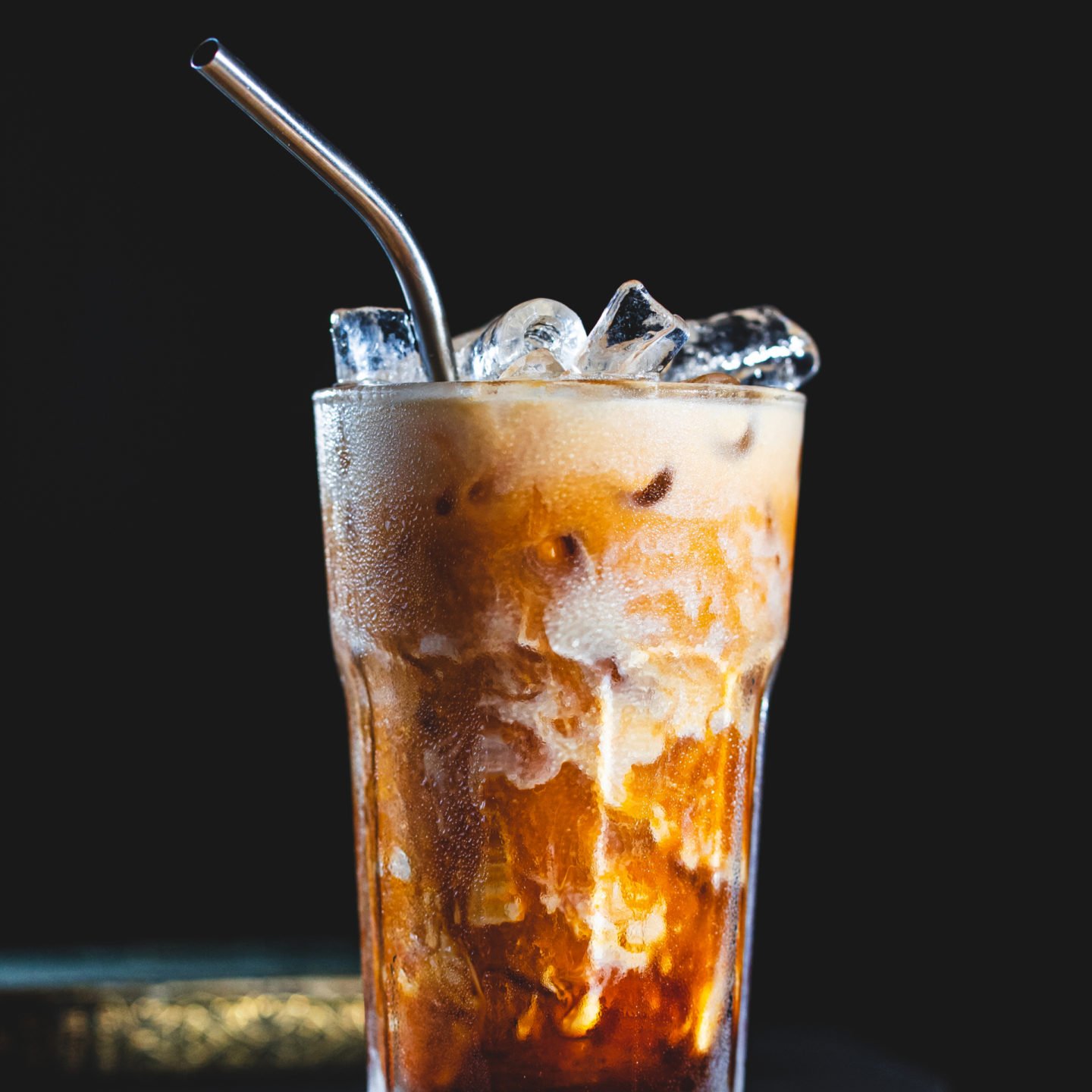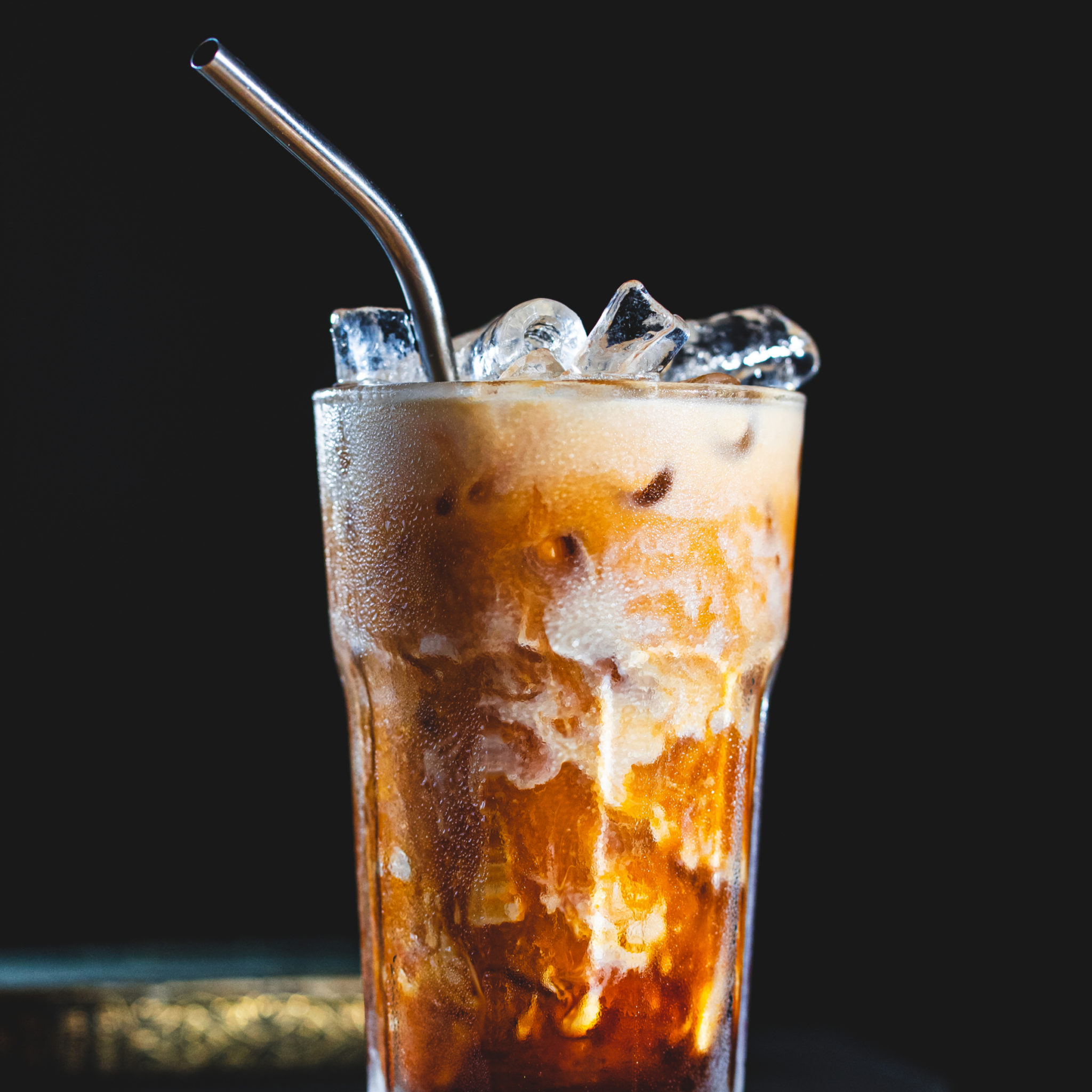 While putting ice in your bubble teas is optional, it adds a more refreshing feel to the experience.
Related Questions
What are other names for boba tea?
Boba milk tea, bubble milk tea, tapioca boba tea, boba pearl tea, pearl shake, boba iced tea, and black pearl tea all refer to bubble tea drinks.
Is boba tea and bubble tea the same?
Yes. Both terms refer to the same milk tea drink that contains boba pearls.