Bubble tea, also known as boba tea or pearl milk tea, recently grew in popularity and became a staple drink, especially among children and teens. It's a drink composed of base tea, milk, sweetener, sinkers, and toppings like boba pearls, jelly, custard pudding, and cream, resulting in a refreshing drink.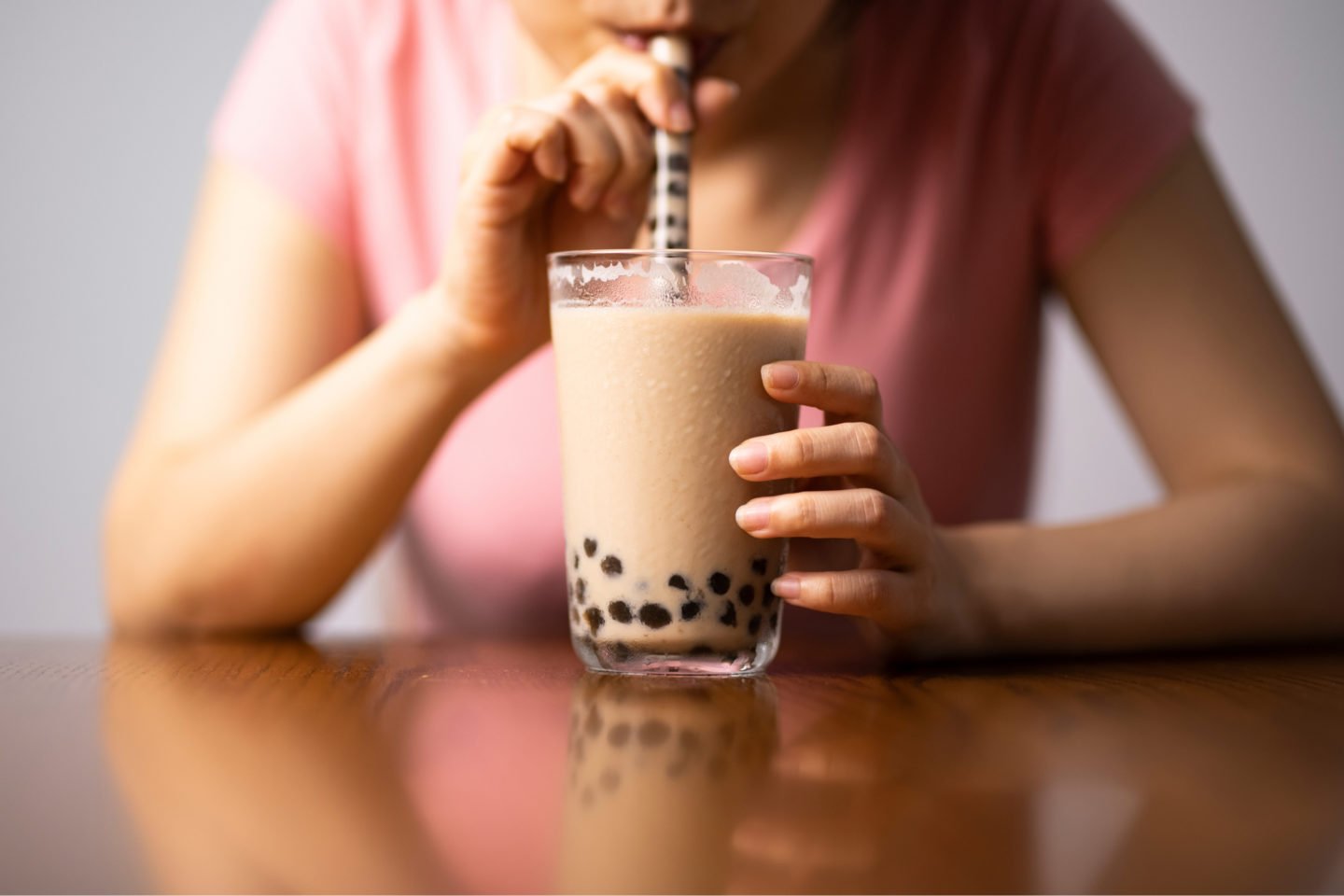 However, despite being an addictingly delicious drink, bubble tea is not healthy. Each 16-oz serving contains at least 40 grams of sugar, which is higher than the suggested daily sugar intake for both men and women. A regular serving of boba tea provides 450 calories, which is 22% of the daily allowed calories.
Boba pearls also contain high levels of starch that take a longer time to digest, causing acid and gas production in the stomach. So while drinking bubble tea once in a while won't do any harm, it's best to limit the intake, especially for those watching their sugar levels or those with acid reflux. This article will discuss everything you need to know about boba tea calories and what makes them high in calories.
Table of Contents
How Many Calories Are In a Bubble Tea?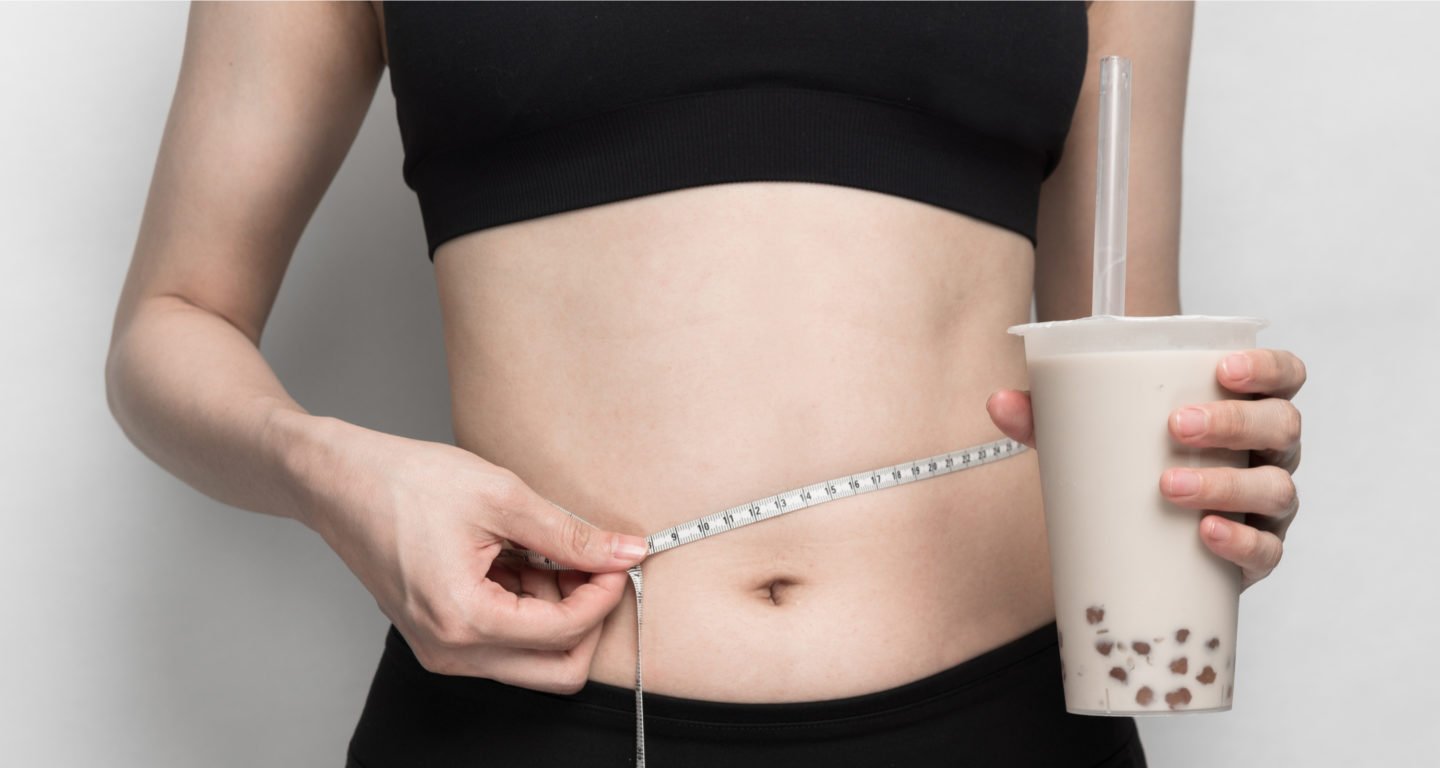 The answer depends on three factors: the flavor of the bubble tea, the milk or creamer used, and the sugar level. Since boba teas or bubble teas are entirely customizable, the calorie content differs in every order.
Generally, a regular 16-oz serving of bubble tea contains 450 calories, which is 22% of the required daily intake and is sometimes equivalent to one whole meal. To give you an overview, we will break down the contents of your bubble tea and provide the estimated calories of each component per serving.
Tea
Plain tea in water only provides around 2 calories per cup or 4 calories per 16-oz bubble tea serving. Among all the ingredients in bubble tea, the tea base is the richest source of health benefits. It contains antioxidants such as flavonoids and polyphenols that prevent cellular damage and aging.
Black tea, green tea, white tea, and oolong tea are the most common teas used in bubble tea, and they all contain very few calories. Green tea, which is used in making matcha, offers the highest antioxidant levels among the commonly used teas.
Milk or Creamer
The milk or creamer used also varies depending on the bubble tea flavors. Fresh milk, whole milk, 2% milk, oat milk, soy milk, almond milk, Hokkaido milk, skim milk, and coconut milk are the most commonly used kinds of milk. There are also non-dairy creamer options. A 16-oz serving of bubble tea often contains at least a half cup of milk.
Whole Milk
Whole milk contains a higher fat level, making it a standard option among bubble tea shops. Its fat content offers a silky and soft texture to the bubble tea, with a creamy finish. Half a cup of whole milk provides 75 calories, 4 grams of fat, and 4 grams of protein.
2% Milk
A 2% milk is fat-reduced milk, which means that the total fat content is just 2% of the total weight. It contains enough fat to provide a homogenous mixture to your bubble tea, but it doesn't make the bubble tea as creamy and soft. Half a cup of 2% milk contains 50 calories.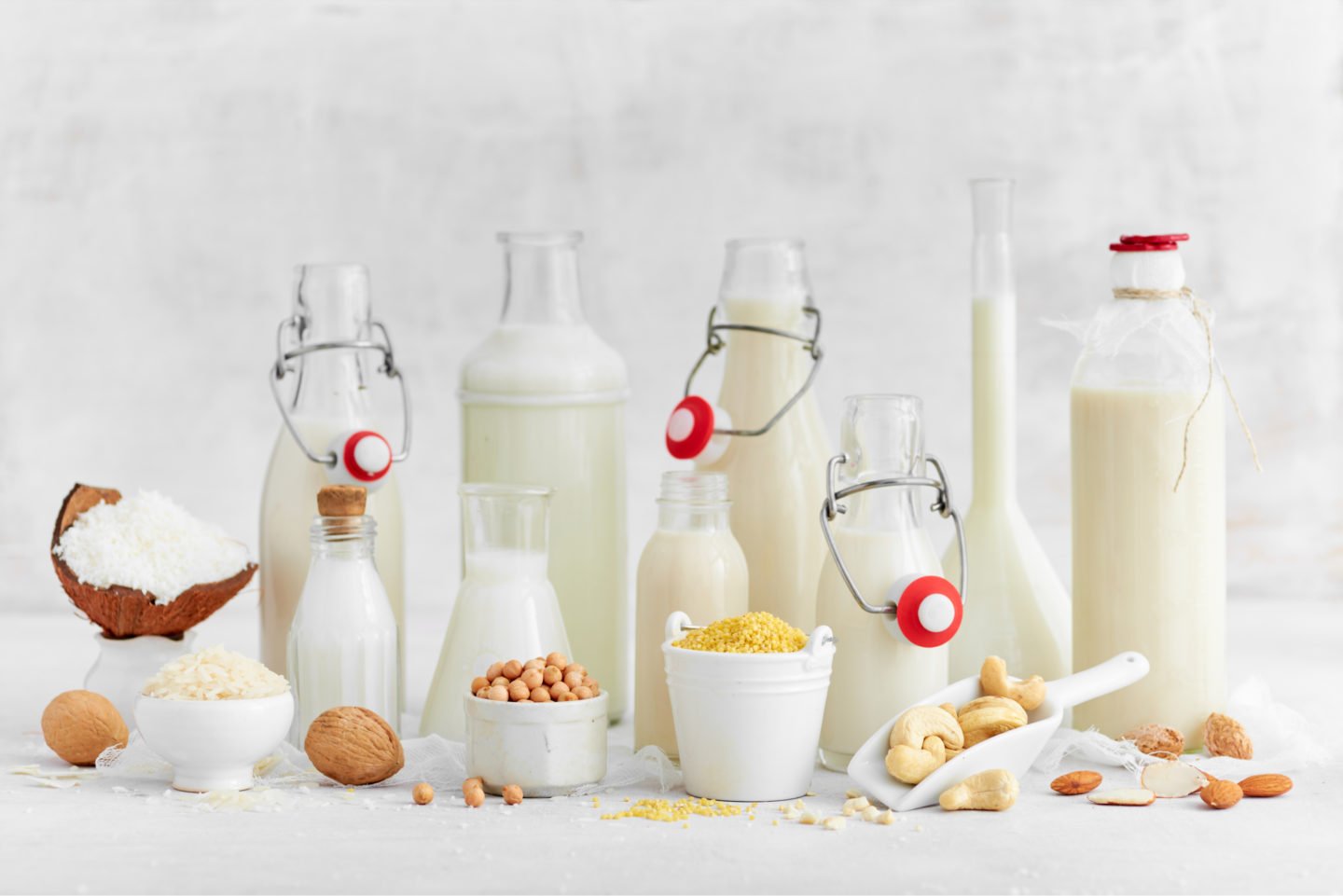 Oat Milk
Oat milk grew in popularity as an alternative to whole milk. It contains less fat and is sweeter than whole milk. However, it does not provide a rich texture to bubble tea. Half a cup of oat milk contains 65 calories.
Soy Milk
Soy milk is the perfect vegan choice. It's rich in protein and has 2 grams of fat and 65 calories per half a cup. However, you might notice the difference in taste, as soy milk offers a distinct taste.
Almond Milk
Almond milk is another alternative to whole milk with a distinct nutty taste. Among all the options here, almond milk has the lowest calories, with only 20 calories per half a cup. However, it also contains 1.5 grams of fat, which is enough to create a homogenous bubble tea mixture.
Hokkaido Milk
Hokkaido milk is used in Hokkaido milk tea. This milk is from the Hokkaido region of Japan and contains 55 calories and 5 grams of fat per half a cup. This milk gives a smooth and creamy texture to the bubble tea.
Skim Milk
Skim milk is non-fat milk that contains only 40 calories per half a cup. However, since it does not contain any fat, it does not provide a silky texture to bubble tea.
Coconut Milk
Although not a common choice to some, coconut milk offers a nutty, sweet, and creamy texture to your bubble tea. However, it also contains high calories with 270 calories and 27 grams of fat per half a cup.
Sweetener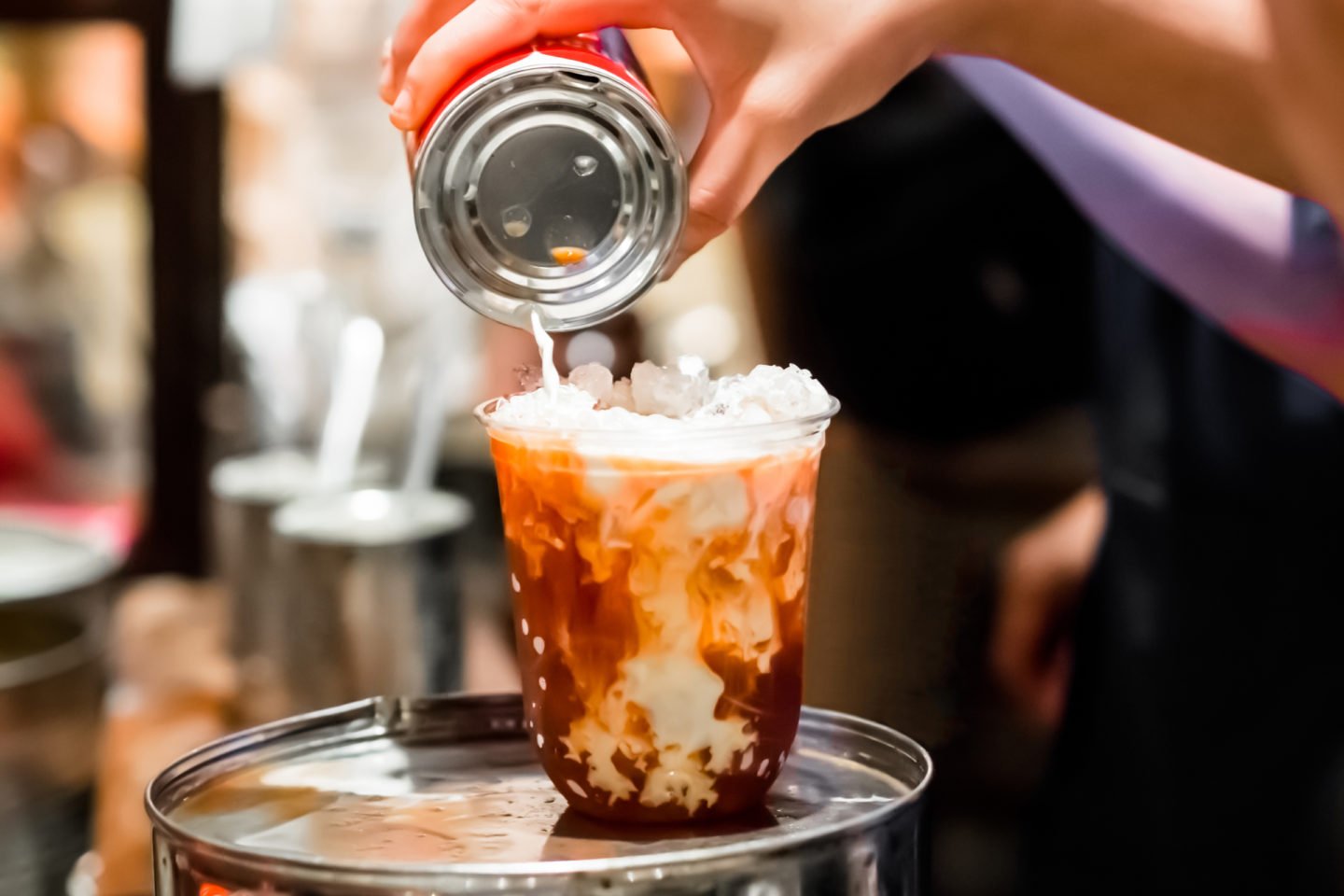 The sweeteners used in bubble tea shops also vary. Fructose, white sugar, honey, sugar syrup, and condensed milk are the commonly used sweeteners. A 16-oz bubble tea usually has 3 tablespoons of sweetener, but you can always customize your drink by ordering less sugar or no sugar. At the same time, one can also ask for added sugar.
Fructose
Fructose is derived from fruit juice. Like other kinds of sugar, each gram of fructose has 4 calories. That means every 16-oz of bubble tea has 150 calories from fructose.
White Sugar
White sugar or table sugar is one of the most commonly used sweeteners. Each tablespoon provides 15 grams of carbohydrates and 60 calories, resulting in 180 calories per 16-oz bubble tea serving.
Honey
Honey is a more expensive sweetener option. It contains vitamins, minerals, and antioxidants. Each tablespoon of honey contains 64 calories or 192 calories per serving of bubble tea.
Sugar Syrup
Sugar syrup contains less sugar than just table sugar because it's dissolved in water. Each tablespoon contains 20 calories, resulting in 60 calories in a 16-oz bubble tea.
Condensed Milk
Condensed milk not only sweetens bubble tea but also provides a creamy texture. However, it is high in fat and contains 62 calories per tablespoon or 186 calories in a 16-oz serving. Condensed milk is commonly used in brown sugar milk tea or fruit teas.
Toppings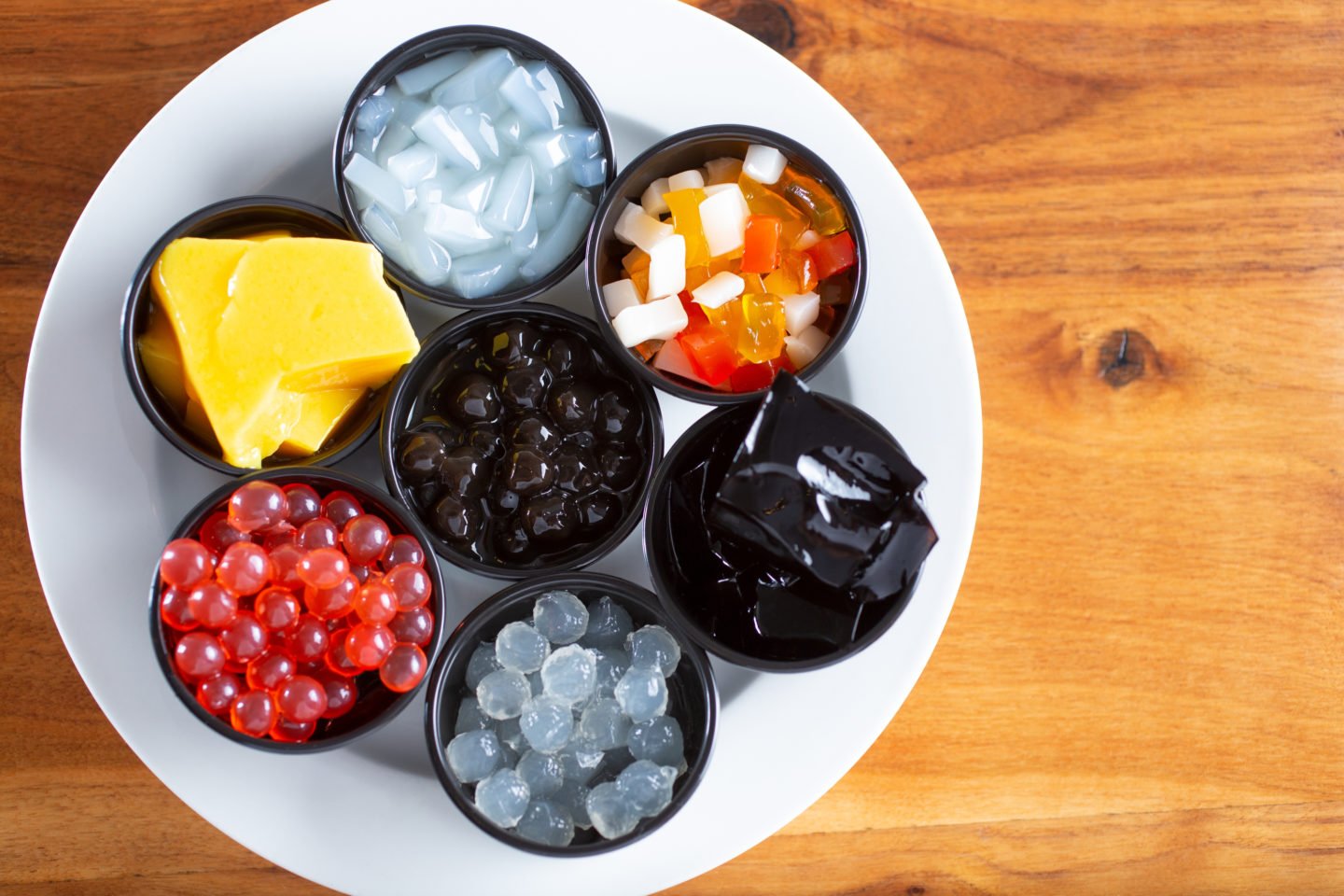 There are a lot of bubble tea toppings, but tapioca balls are the staple sinkers and toppers offered in most bubble tea shops. Custard pudding, taro balls, red bean, mung bean, jellies, popping boba, and fresh fruits are the common additions to the traditional tapioca pearl.
There is no standard amount added when it comes to toppings and sinkers, and you can always ask for extra toppings.
Boba Pearls
Boba pearls are the staple toppings in bubble milk tea. It is made with tapioca starch or cassava starch and is covered in brown sugar syrup. These balls are dense in carbohydrates, and every 15 grams of boba pearls contains 280 calories.
Custard Pudding
Custard pudding is made from eggs and milk. This topping is soft and creamy and provides a rich, sweet taste. Every 15 grams of the pudding has 120 calories.
Taro Balls
Like tapioca pearls, taro balls are round, chewy balls added as toppings or sinkers, especially in taro milk tea. These are made from taro root or taro starch, and every 15 grams contain 250 calories.
Red Bean
Red beans used in boba milk tea are boiled and infused with sugar, making them sweeter than the regular red bean. Every 15 grams of red beans offer 180 calories.
Mung Bean
Like red beans, the mung beans used in bubble tea are boiled with sugar to sweeten them. Every 15 grams of boiled and sweetened mung beans contain 60 calories.
Jellies
There are several kinds of jellies used as bubble tea toppings. Popular options include coconut jelly and aloe jelly, which contain 100 calories per 15 grams, and grass jelly containing 30 calories per 15 grams. These jellies are mild in taste and complement the sweetness of the milk tea very well.
Popping Boba
Popping boba is a popular topping in fruit teas. These balls are made from gelatin and contain a sweet liquid, which spreads over the tongue as the boba "pops" when crushed. Every serving only contains 30 calories.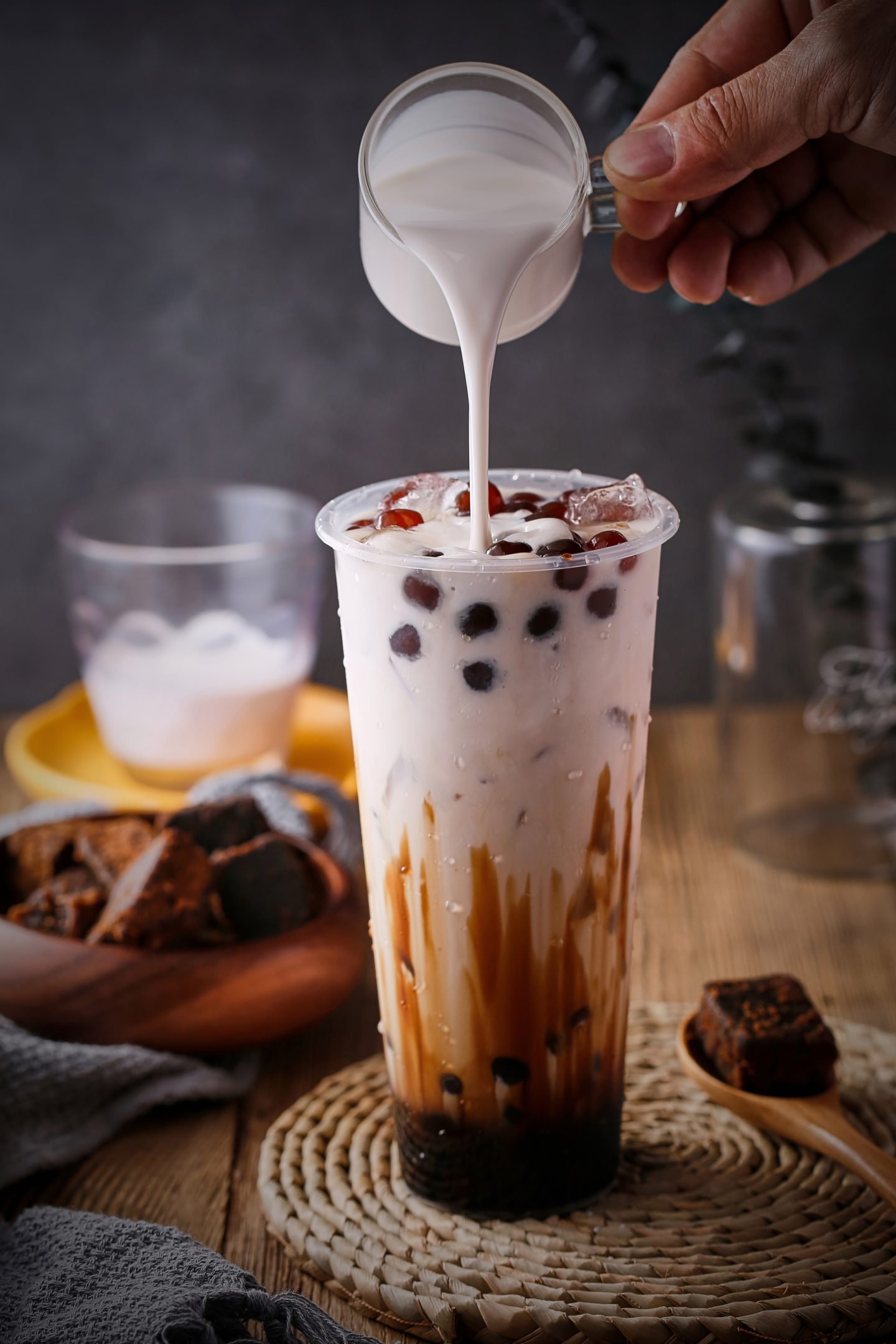 Related Questions
Why is bubble tea so high in calories?
Bubble milk tea contains milk, sugar, and tapioca pearls which all contain high amounts of calories. In addition, the nutrition facts include 56 grams of carbohydrates, which is high for a snack.
What bubble tea has the least calories?
While there is no "calorie-free" bubble tea, you can customize your drink to have the least calories. Any tea will do, but using almond milk and grass jelly will reduce the total calorie count of your bubble tea.
Is bubble tea good for you?
While bubble tea is a great treat, boba drinkers should not overdo its consumption. This drink is high in sugar, fat, and carbohydrates. Overall, this drink is suitable only as an occasional treat.