Boba tea has been popular in Taiwan for decades, but it's only hit the western world relatively recently. Since then, it's become a staple on every busy street and shopping mall around the world. There are dozens of popular flavors to choose from, and everybody has their own favorite.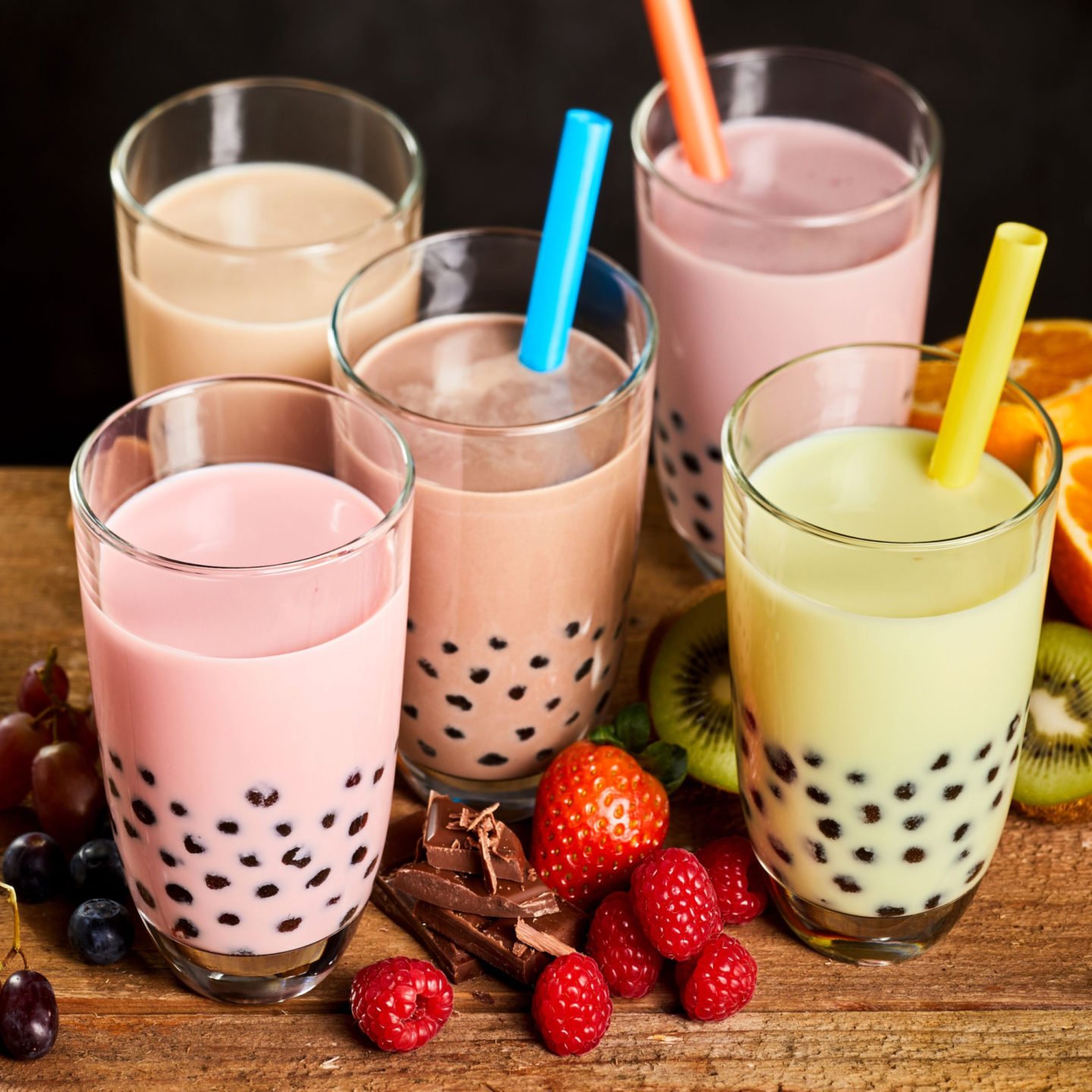 The best boba tea flavors are brown sugar, taro, mango, Thai tea, strawberry milk tea, red bean, honeydew, Thai coffee, matcha, pineapple, rose, black tea, almond, lychee, and coconut. Below are the 15 most popular boba tea flavors, including some new flavors, traditional ones, and a few surprising options.
Table of Contents
Best Boba Tea Flavors
1) Brown Sugar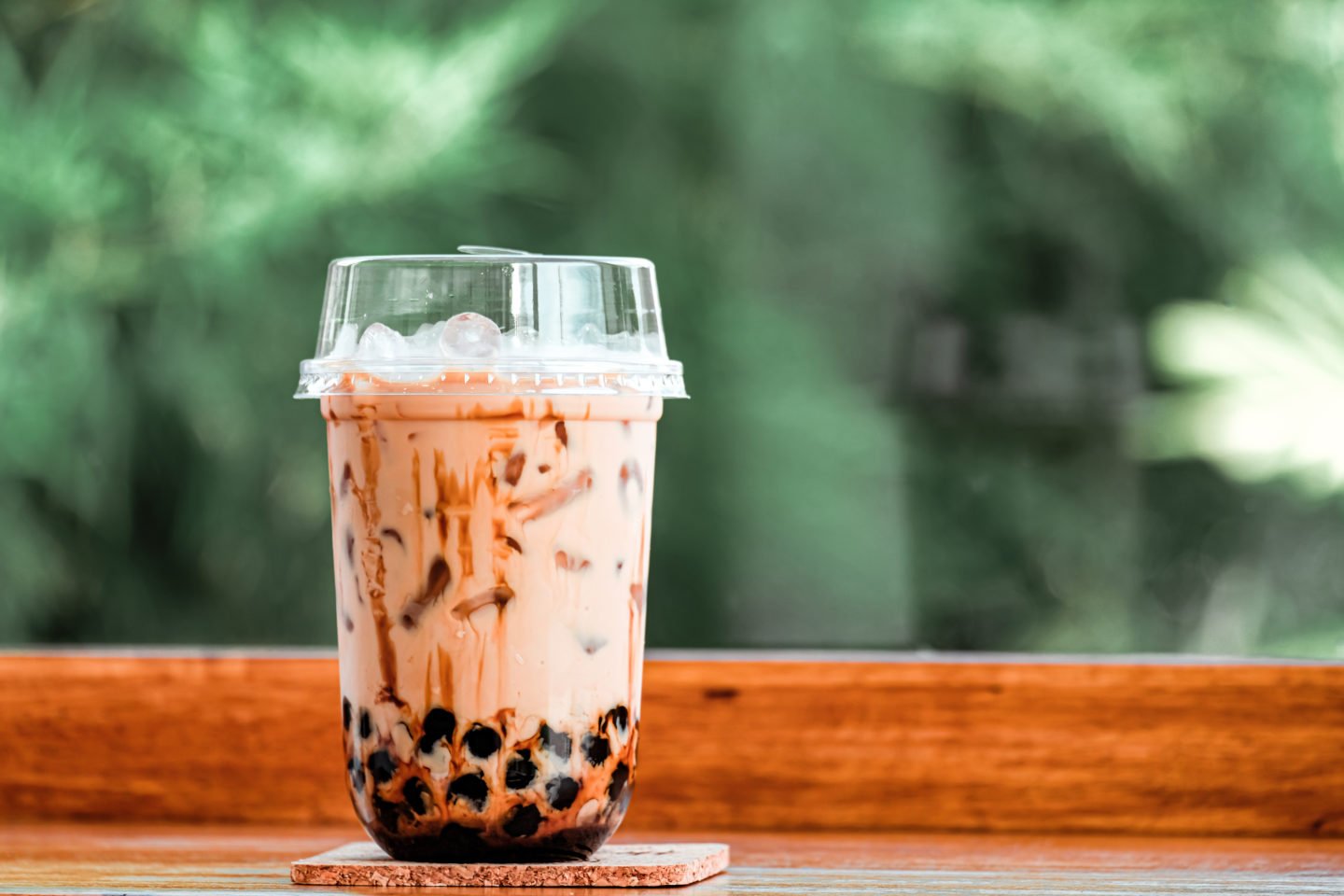 Brown sugar boba tea might seem like a novelty in the west, but it's been around in East Asia for years. Once you take a sip, it's easy to understand why it's so popular. It has a distinctly sweet flavor and a rich brown color.
However, brown sugar bubble tea is more than just sweet — it brings a deeper flavor that's a bit like caramel or even coffee. It's the perfect complement to milk-based teas. Of course, it's only a good choice for those looking for something on the sweeter side.
2) Taro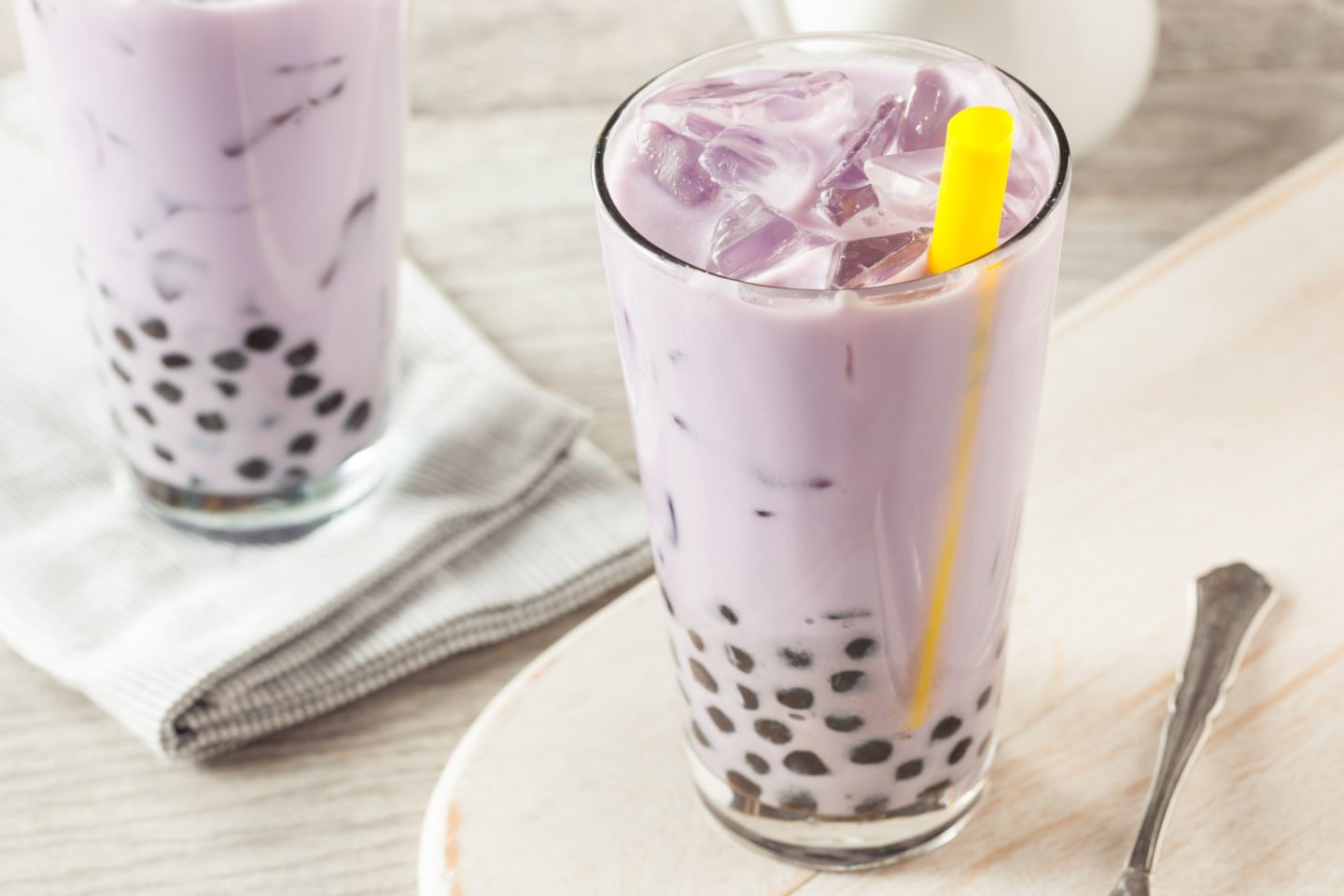 A taro-flavored tea might be the perfect choice if you're looking for something a bit more mellow. With a bright purple color that's easy to spot a mile away, it might be the most unique and attractive flavor on our list.
Taro is a starchy root vegetable commonly harvested in Southeast Asia. Recently, it has been growing in popularity across the rest of the world. While the root is similar in some ways to common potatoes, the flavor is much sweeter.
Its taste can best be described as sweet, nutty, and mild. It's a great pick for anyone who wants a low-key flavor that's not tart.
3) Mango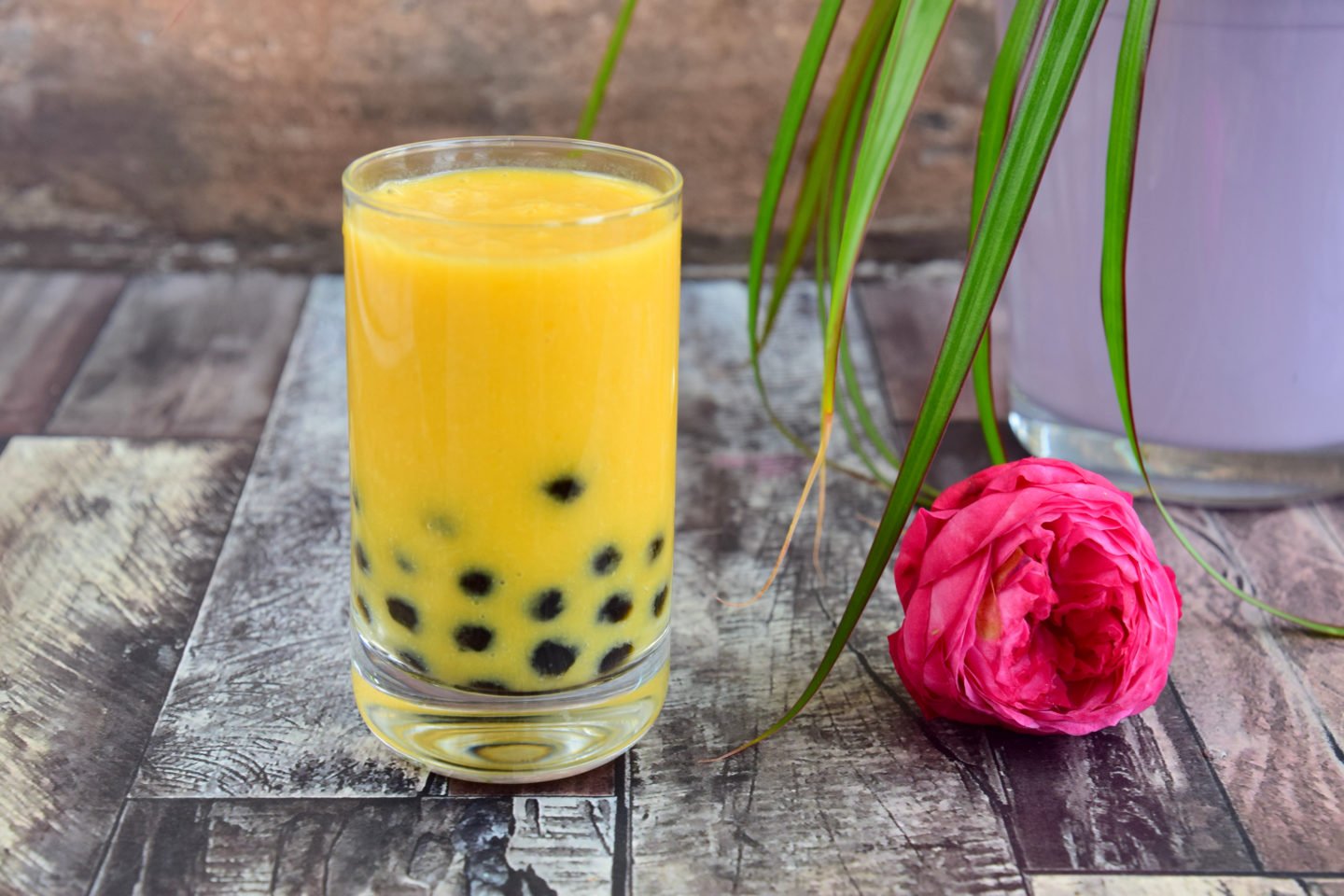 There is a wide range of fruits used commonly in boba tea, and choosing the best ultimately comes down to personal taste. However, mango is one fruit flavor that pops up on a surprising number of boba menus.
Maybe it's because the fruit has a perfect balance of sweetness and acidity or because it perfectly hits that sweet spot between exotic and familiar. Either way, most people agree that mango is the fruit of choice when it comes to bubble tea.
Mango juice works well in milk tea, though it shines as a slushy. The thick constancy is the perfect medium to suck up squishy boba pearls.
4) Thai Tea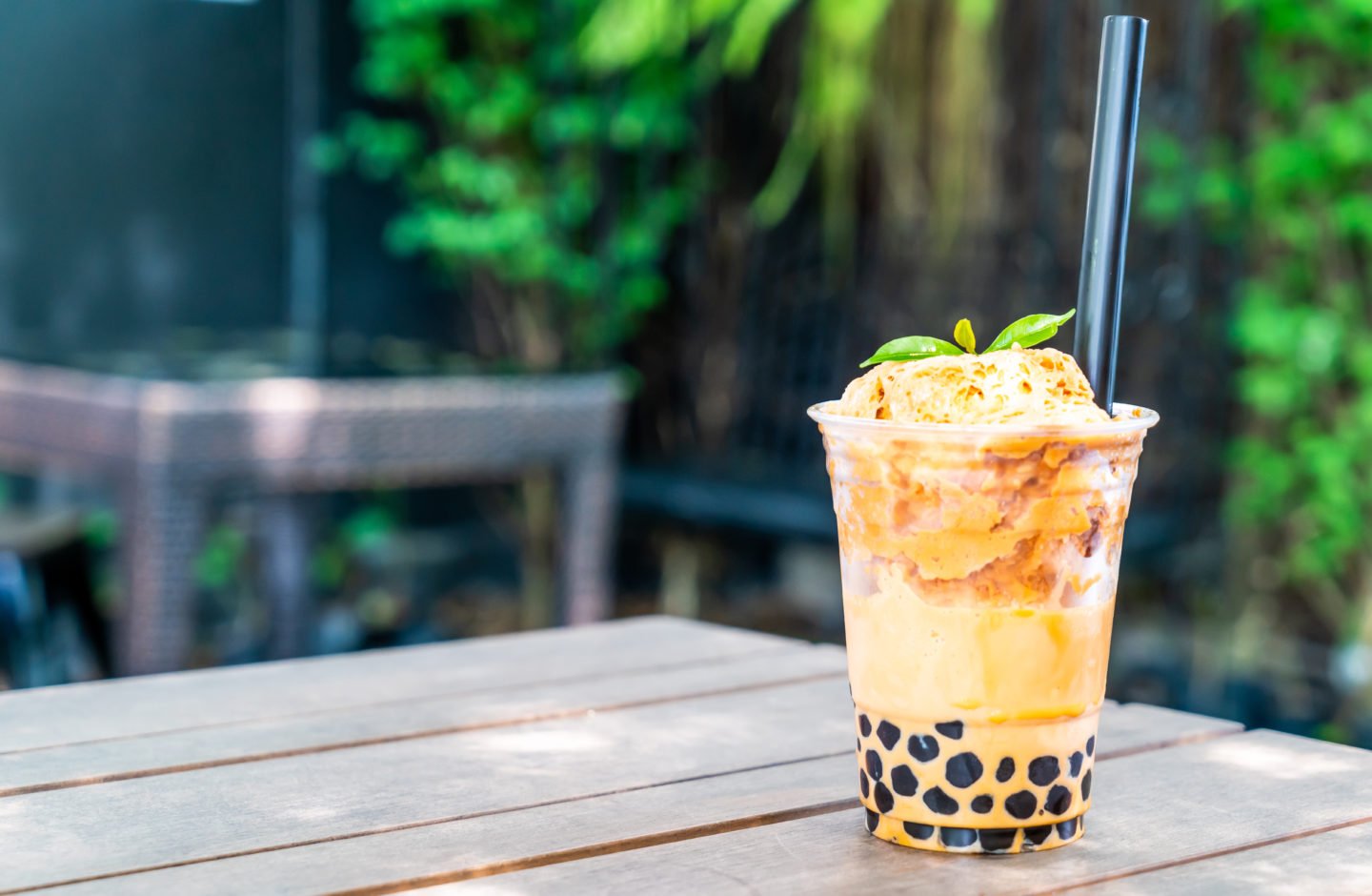 Thai iced tea is one of the most uniquely-flavored drinks, with sweet, nutty, and earthy flavors balanced in perfect harmony. When paired with boba, you have a truly original beverage that looks as good as it tastes.

If you haven't had Thai tea before, its flavor may be difficult to wrap your head around. It's a blend of black tea, cardamom, star anise, and tamarind, giving it a flavor similar to chai tea. It has a bright orange-brown color.
5) Strawberry Milk Tea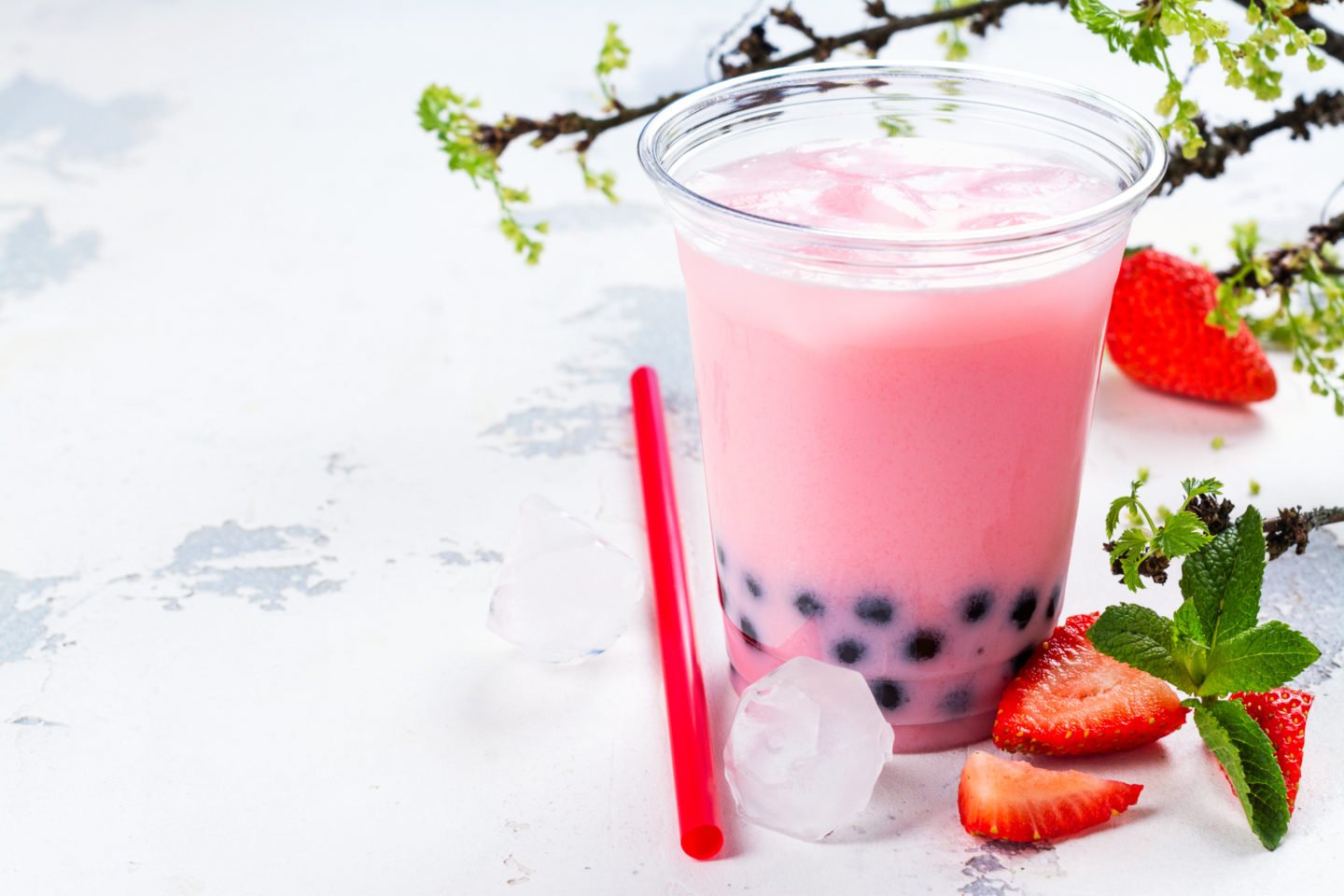 Strawberry slushies and strawberry juice are fine, but where this flavor really shines is when it's mixed with milk. When served as a milk tea, the sharp and bright notes mellow, creating a perfect balance.
Strawberry milk boba is a great choice for anyone who likes fruit flavors but doesn't want something as overpowering as mango or pineapple. However, remember that it tends to be quite sweet, so it may be better enjoyed as a dessert.
6) Red Bean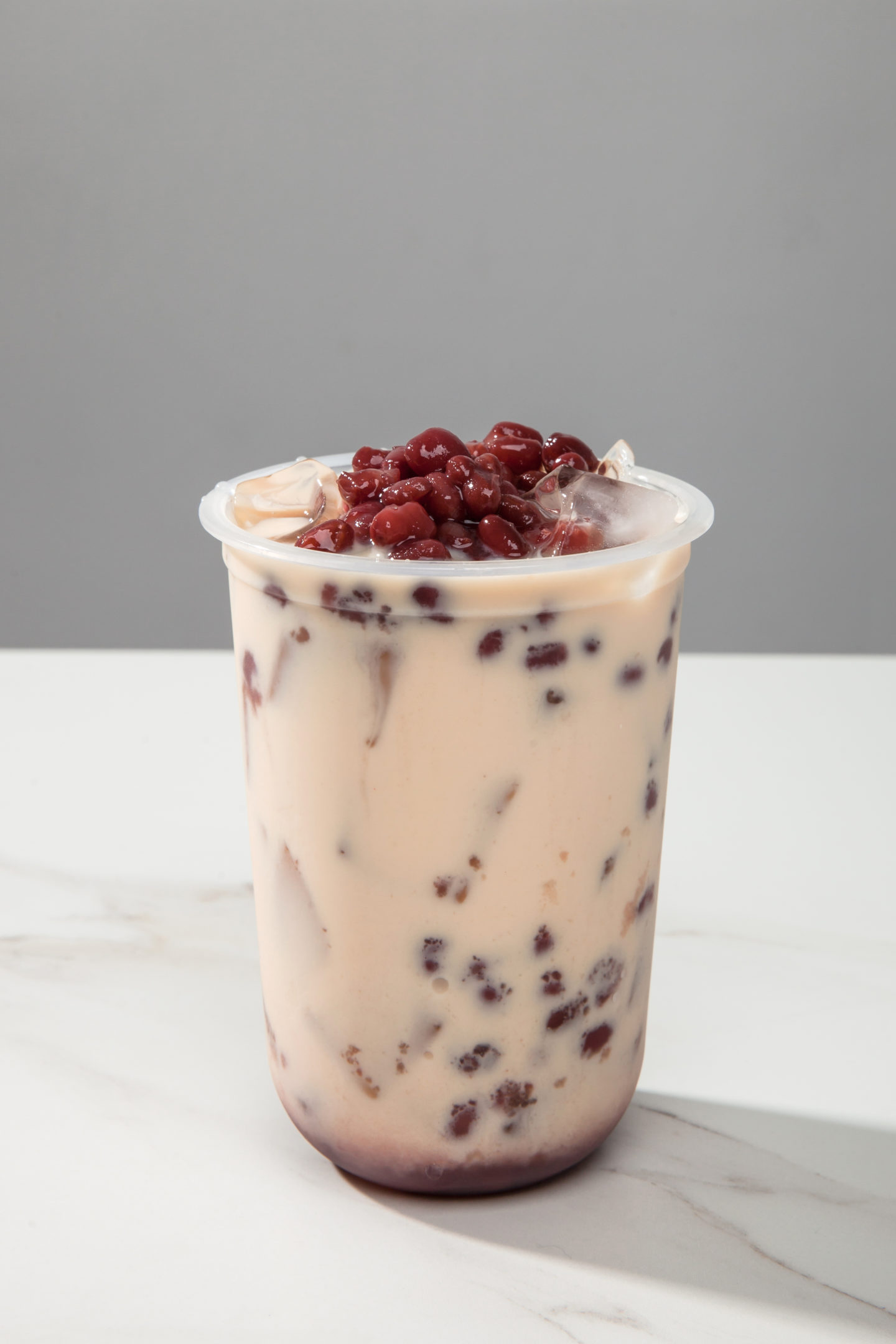 You might be surprised to see a legume pop up on this list, but red bean is a common ingredient in many East Asian desserts. It has a sweet and slightly earthy flavor that can become quite addictive once you get used to it.
However, if you've never had red bean, you might want to think twice about ordering it as a beverage. Some people find it adds an unpleasant gritty texture to the mix, similar to a protein shake. Whether you love or hate it, it will remain a popular choice.
7) Honeydew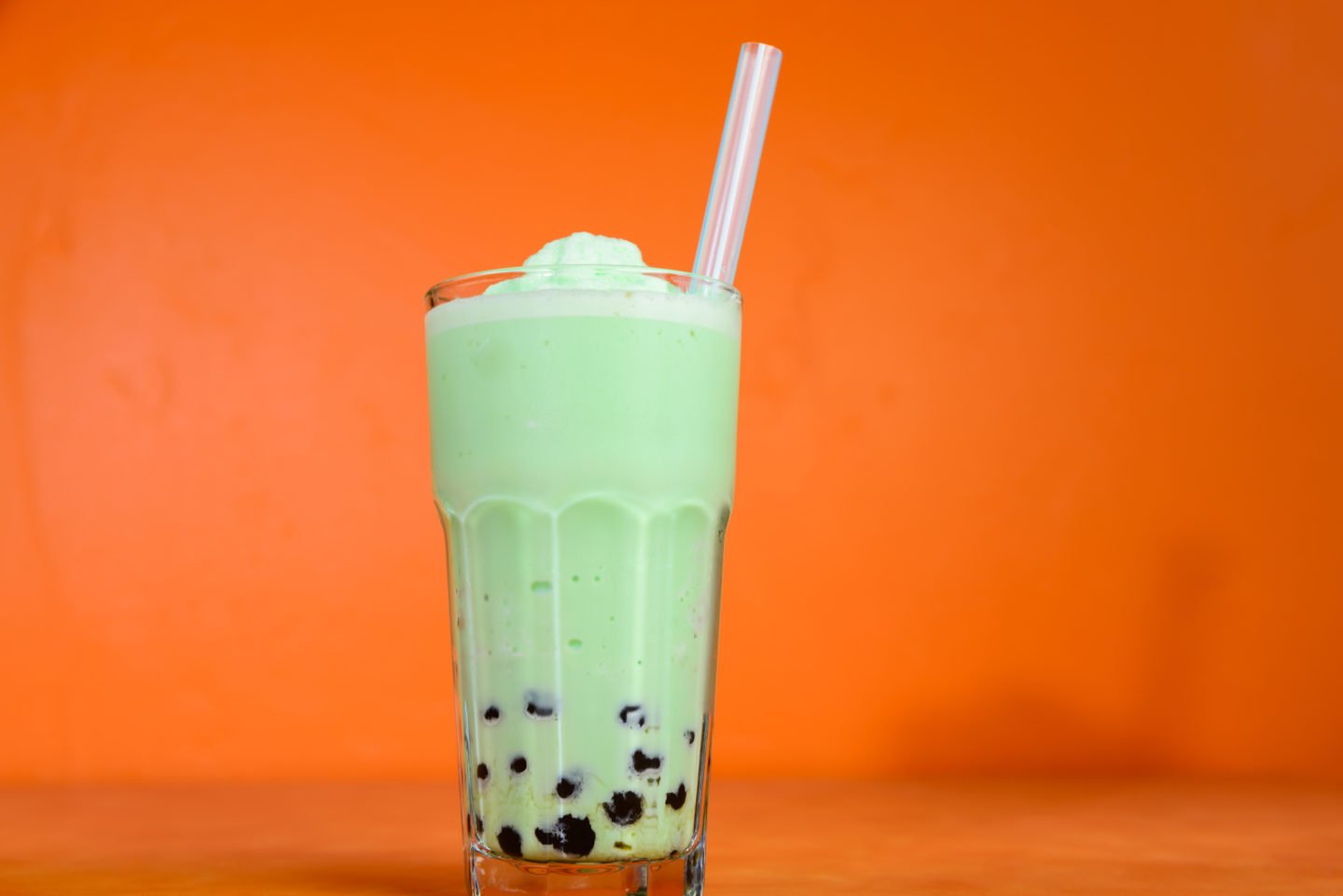 If you're hooked on fruit-flavored boba tea but want something off the beaten path, honeydew will be right up your alley. If you haven't tasted this green melon, it has a smooth sweetness that's a bit like cantaloupe. Like other fruit teas, it pairs perfectly with milk.
Maybe the best thing about honeydew boba tea is the color. Its bright green hue is easy to spot and very appetizing.
8) Thai Coffee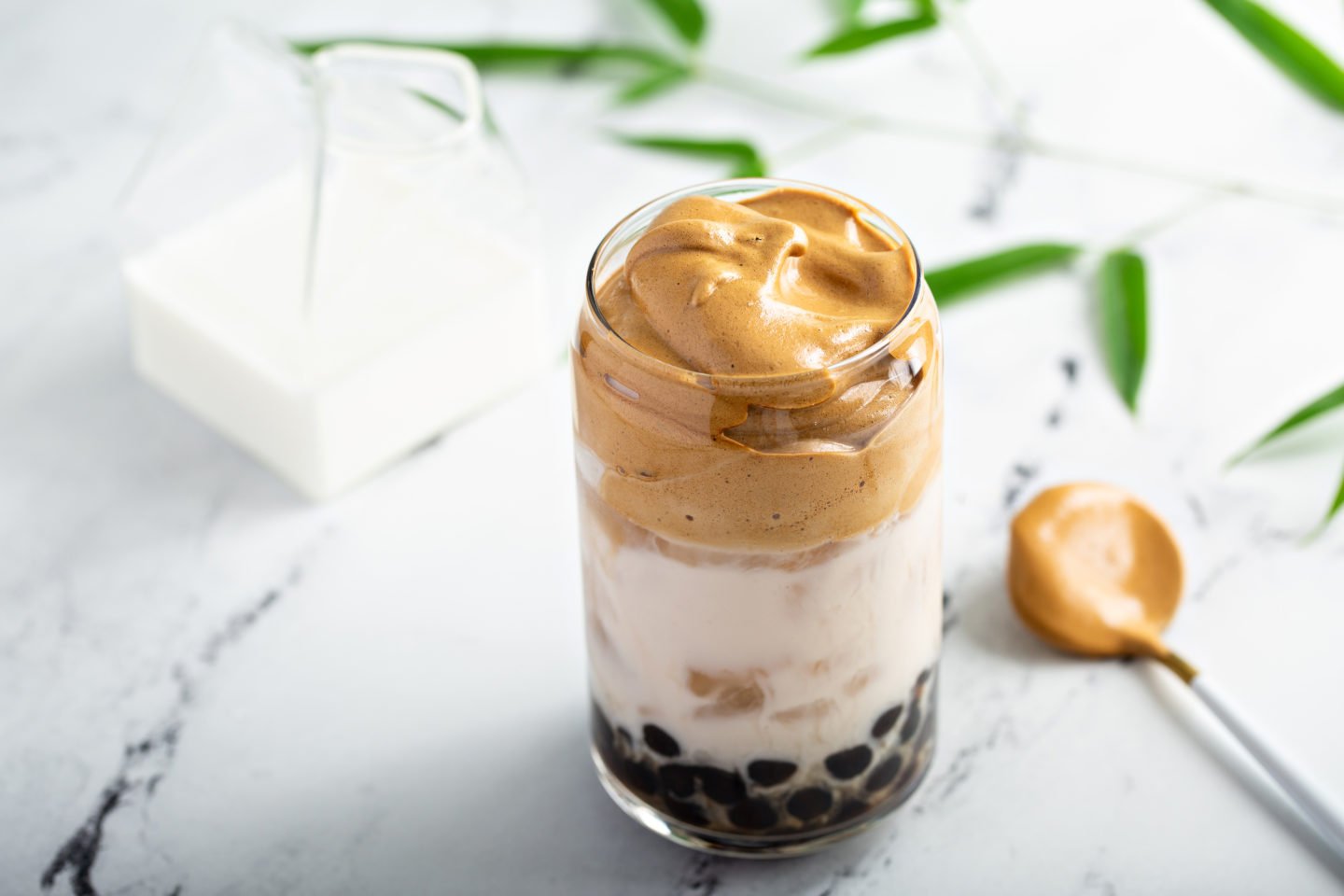 If you want to get your morning coffee and a snack in a single beverage, Thai coffee boba is a convenient choice. It packs a much bigger caffeine punch than other boba tea flavors you can enjoy with or without added milk.
Thai coffee has a flavor that's slightly different than your regular brew. It usually includes chicory, which is a pungent root. It adds an earthy, almost smoky flavor to the coffee giving it a distinct edge that goes great with coffee's other flavors.
9) Matcha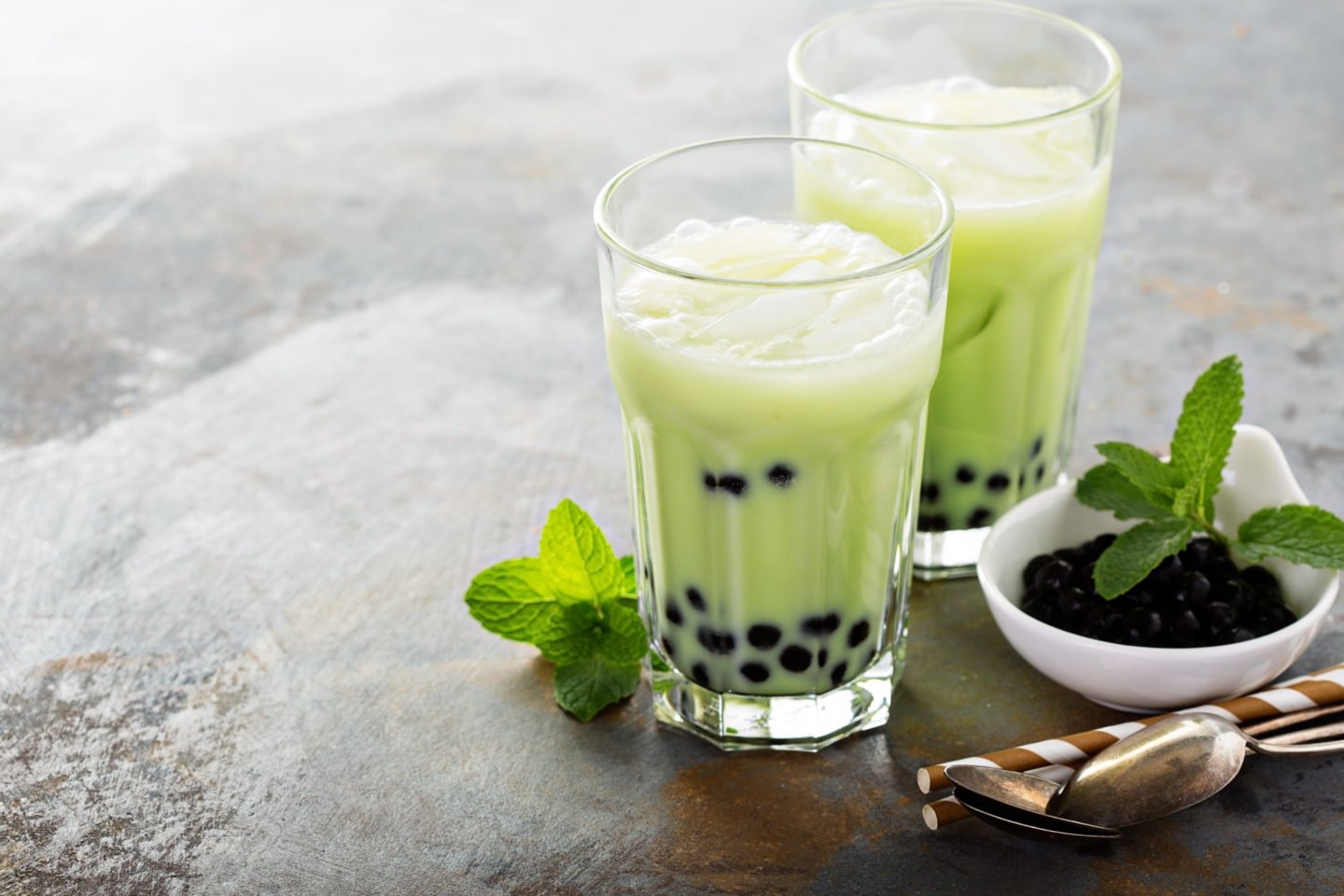 Matcha has been popular around the world for years, so it's no surprise that it pops up on its share of boba tea menus. It has a bit more caffeine than your usual tea, but still not as much as coffee, giving you just the right bump in the middle of the day. It has a vibrant green color, not unlike honeydew tea.
What makes matcha different from other green tea is that the tea leaves are ground into a fine powder. Rather than steeping it in the water and then removing it, you drink it right along with the finished product. When it's prepared just right, it has a subtle umami flavor that's herby but not too grassy.
10) Pineapple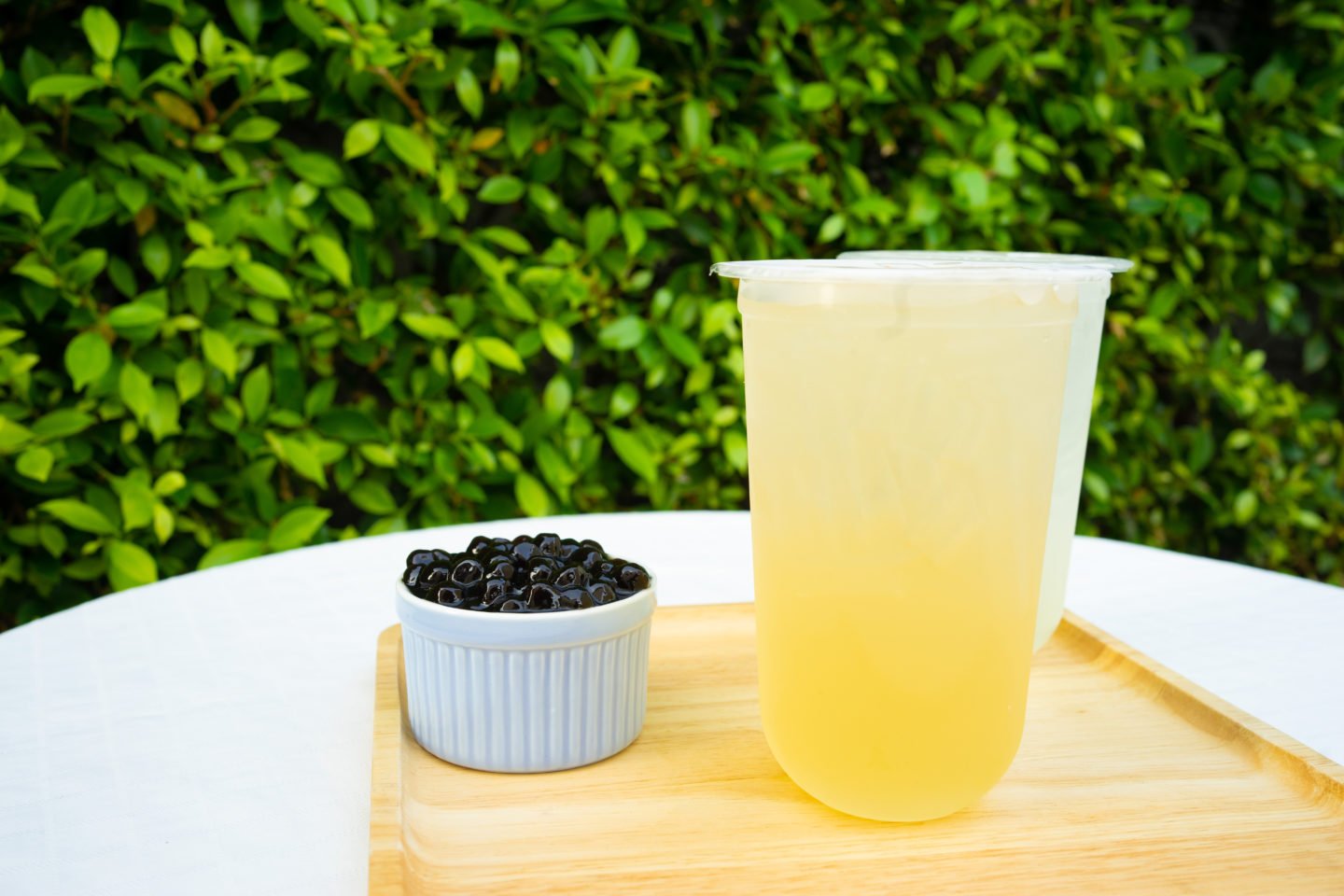 Pineapple is perfect for those who want to go big and bold on flavor. It's a great choice for milk tea, fruit tea, or slushy flavors, delivering a high dose of sweetness and tartness.
One of the reasons for pineapple's popularity in the drink may be due to the fruit's role in Chinese culture. In Mandarin, the word for pineapple sounds similar to "luck coming your way." Because of this, they are commonly given as good luck gifts.
11) Rose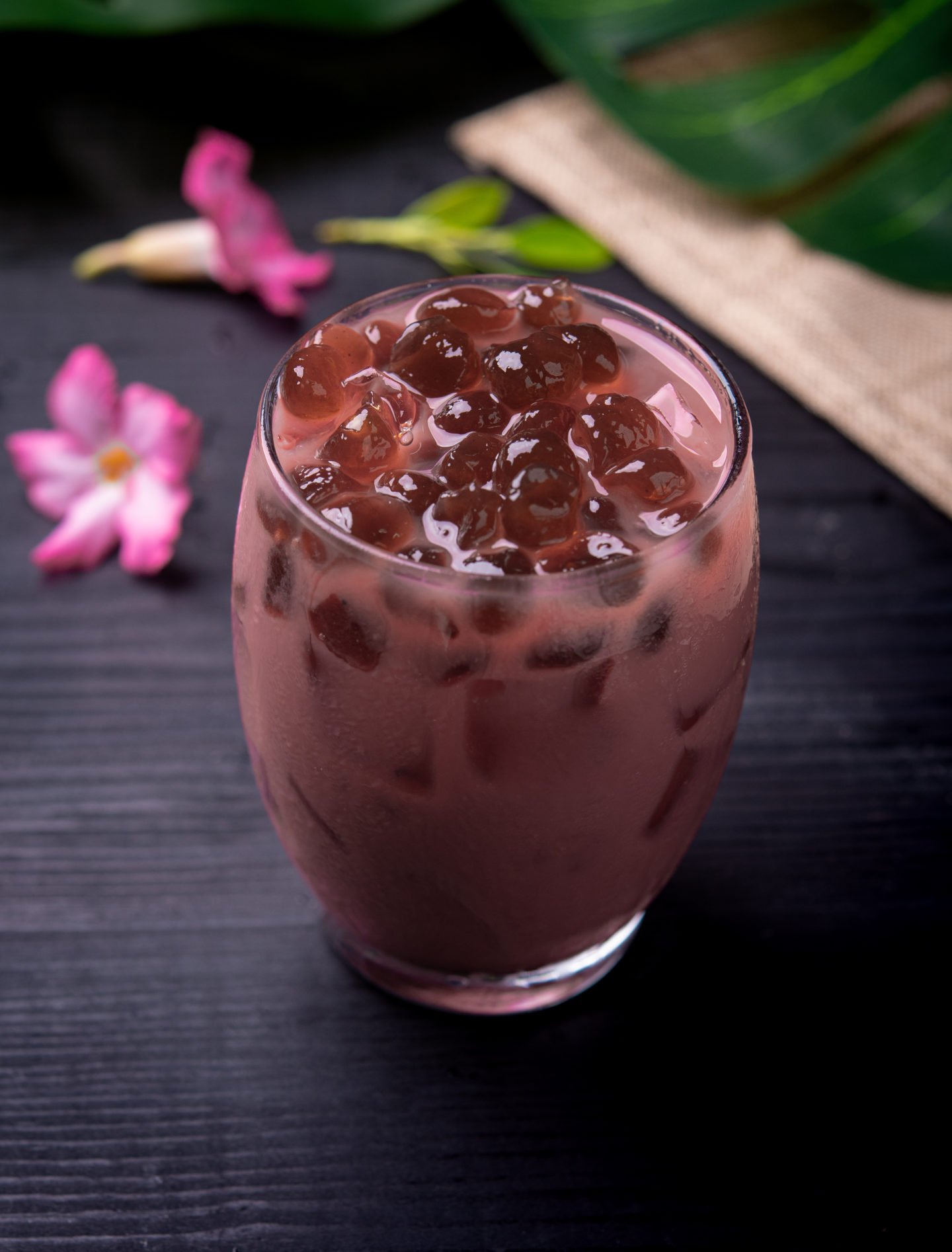 Usually, when we see rose-flavored treats, they're cookies or other baked goods where the fragrance of the flower pairs nicely with a buttery crumb. However, it turns out that the flavor works just as well in boba tea. In tea, the rose lends its fresh and fruity taste to the drink.
Though if you're thinking of ordering rose tea for the first time, you may want to start with a small cup. This flavor is best enjoyed when it's drunk sparingly. Too much can have a bitter, overpowering taste that will quickly wear on your tastebuds.
12) Black Tea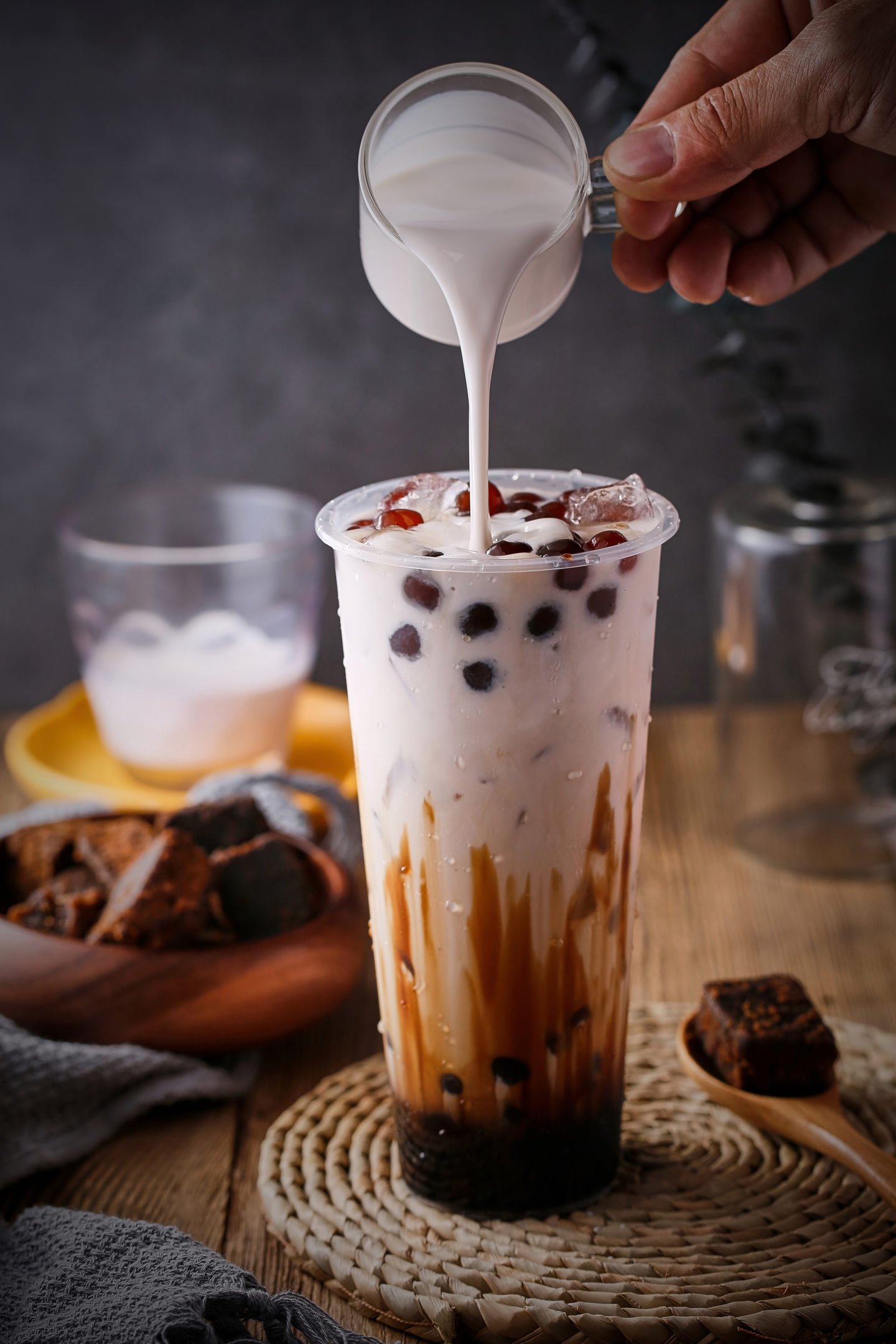 Sometimes, simple things are best. Black tea boba adds all of the rich flavors of the classic drink with soft and slurpable tapioca pearls. The best way to enjoy it is with a milk tea, which fully draws out its distinctive flavor.
Black tea's flavor is difficult to describe, but it has a good balance of spicy, nutty, earthy, and fruity. If that sounds a bit confusing on paper, you might just have to try it for yourself! It has less caffeine than coffee but is still a good way to wake up.
13) Almond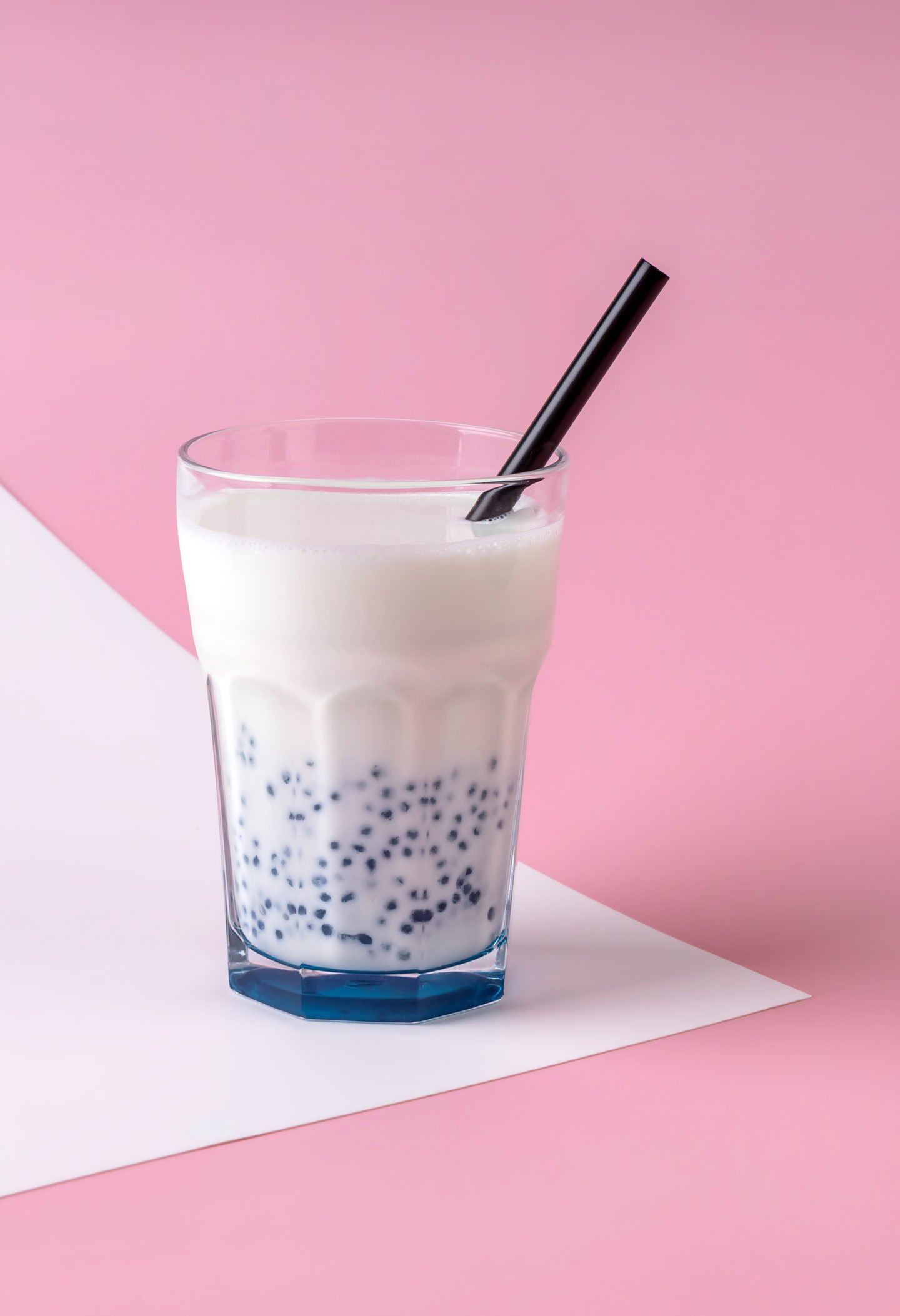 Almond milk tea may be one of the more subtle flavors, but it has its own character. Light and distinctly nutty, it might be the perfect way to highlight the subtle flavors of your boba or jellies. Give this one a try if you want a more laid-back flavor that you can sip all day long.
14) Lychee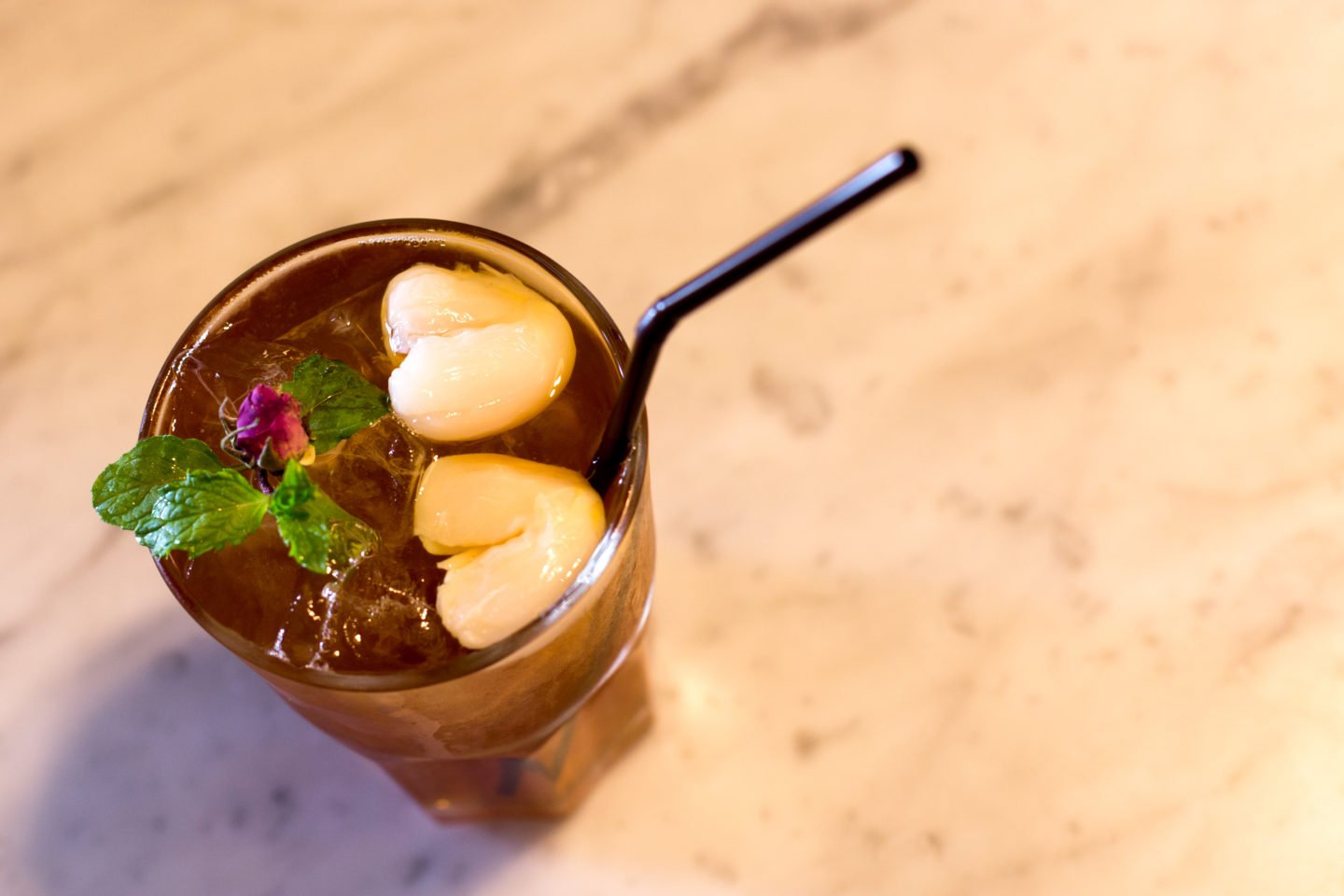 Lychee is a fruit most commonly eaten in China, though it's gaining a following in the west as well. Boba tea is one of the most common places to find it and the best ways to enjoy its unique flavor.
The lychee fruit has prickly red skin and a soft white interior in its fresh state. Its flavor is a bit difficult to describe for the uninitiated but is a bit like a cross between strawberry, watermelon, orange, and rose.
15) Coconut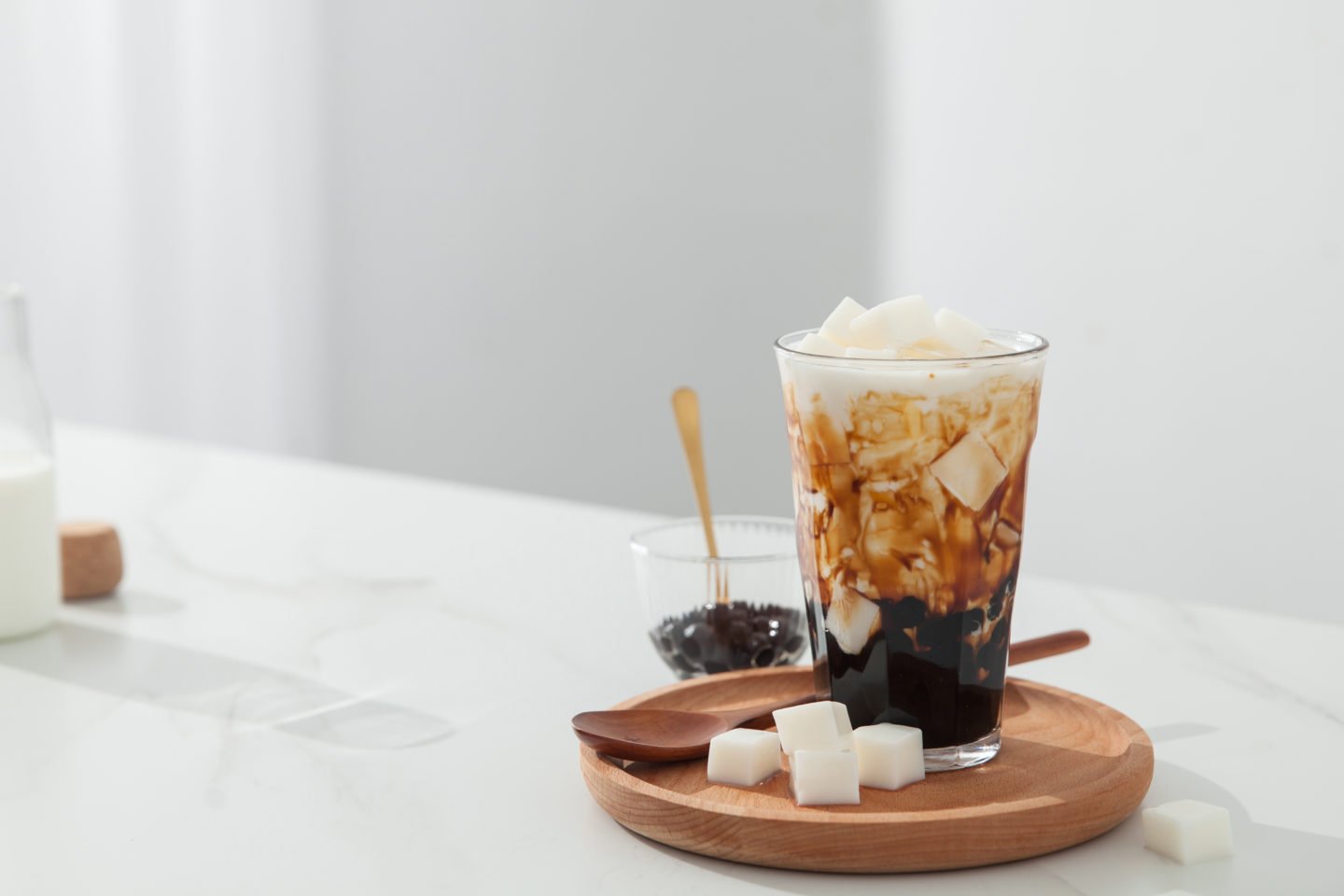 Coconut may be one of the more divisive fruit flavors though it's also one you've probably made up your mind about. If you're on team coconut, don't hesitate to try it as a tea, where its sweet and mellow flavor can really shine.
The great thing about coconut is that you can enjoy it on its own or in combination with other fruit flavors. Of course, pineapple is a common pairing, but it also goes well with other fruit flavors, as well as Thai tea or even Taro.
Bubble Tea Toppings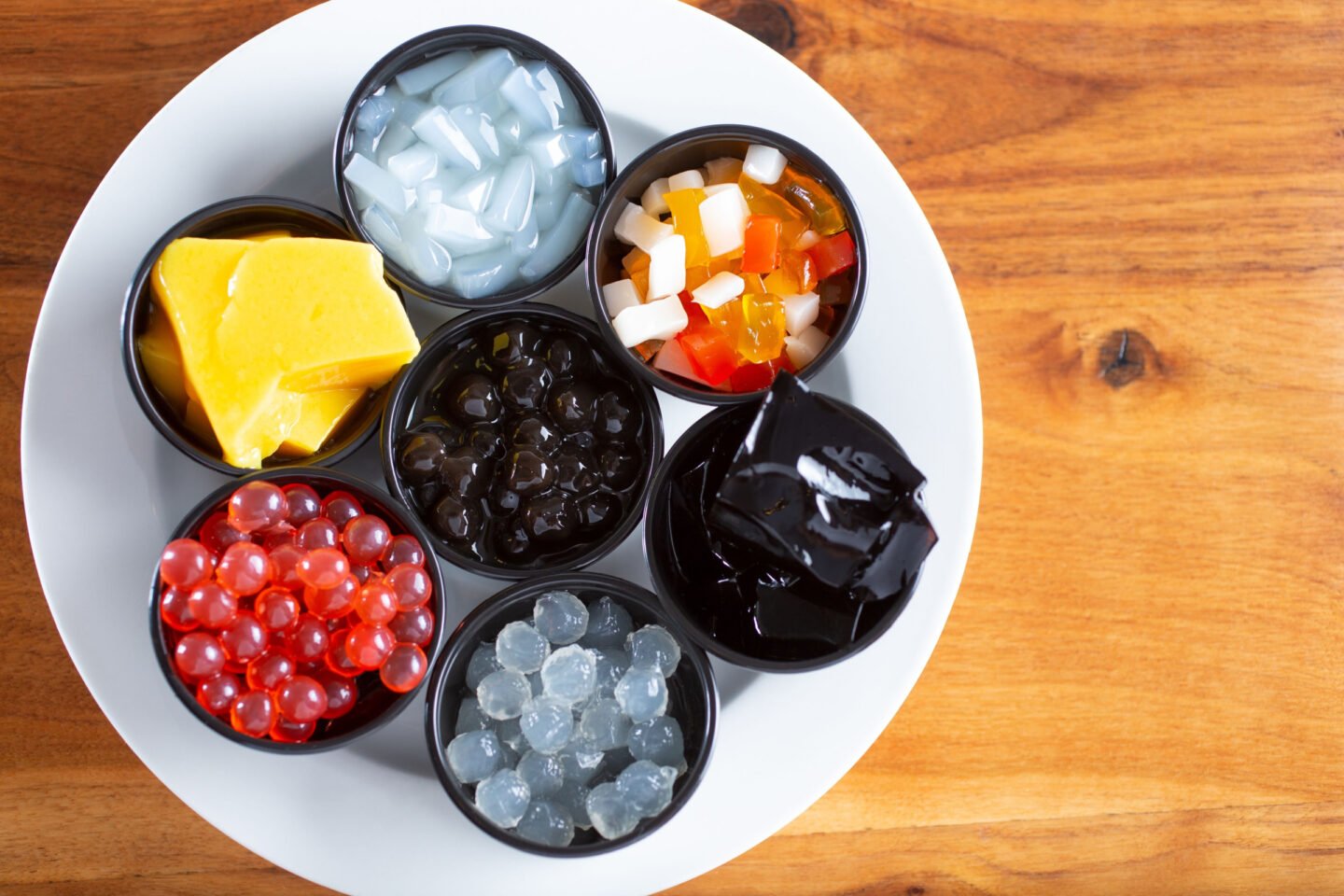 As boba tea continues to spread worldwide, people find new and better ways to enjoy it. Once you pick your favorite flavor, try adding one of these toppings:
Regular Boba
The classic boba is tapioca pearls about half an inch in diameter. They don't taste like much but add a soft and chewy texture that turns what would otherwise be a simple beverage into a fun and filling snack. They're black, so it's easy to see how many are left at the bottom of your cup.
Brown Sugar Boba
If you love the texture of regular boba but want a bit more flavor, brown sugar boba is the way to go. Brown sugar is one of the traditional boba tea flavors and pairs well with any of the flavors mentioned above. It has a predominantly sweet flavor, with a hint of caramel savor.
Popping Boba
Popping boba is worth trying at least once, especially if you've ever felt bubble tea doesn't quite live up to its name. These little pearls have a thin coating inside a liquid center that pop as soon as you bite down on them. It's a great way to add a splash of extra flavor to your drink, but bear in mind the texture is a little odd.
Jellies
Jellies are a good option whether you want to eat them alongside other boba or on their own. They're made of thick gelatin and come in as many flavors as the tea itself. They're usually a bit smaller than boba pearls, so they're easy to suck up through the thick straw.
Frequently Asked Questions
What are boba made of?
The squishy black pearls at the bottom of your boba tea are actually made of the same starchy root as tapioca pudding. Cassava is commonly used as a meat-free alternative to gelatin, and these days boba tea is one of its most common culinary uses.
Is it bubble tea or boba tea?
Bubble tea is just a different name for the same drink. In some parts of the world, the term "bubble tea" is used more commonly or interchangeably.
Does boba tea have caffeine?
Whether or not your boba tea has caffeine depends entirely on the type you order. While the tapioca pearls themselves don't have caffeine, many of the liquid components of the beverage are made from black or green tea. Black tea has a decent amount of caffeine in it, while green tea has less.

Some boba tea flavors are made entirely of fruit juice, which doesn't contain caffeine.