Boba has gained popularity rather quickly in the last few years. The explosion of a new style of drink usually means most of us start to ask the same question: can we get it at Starbucks?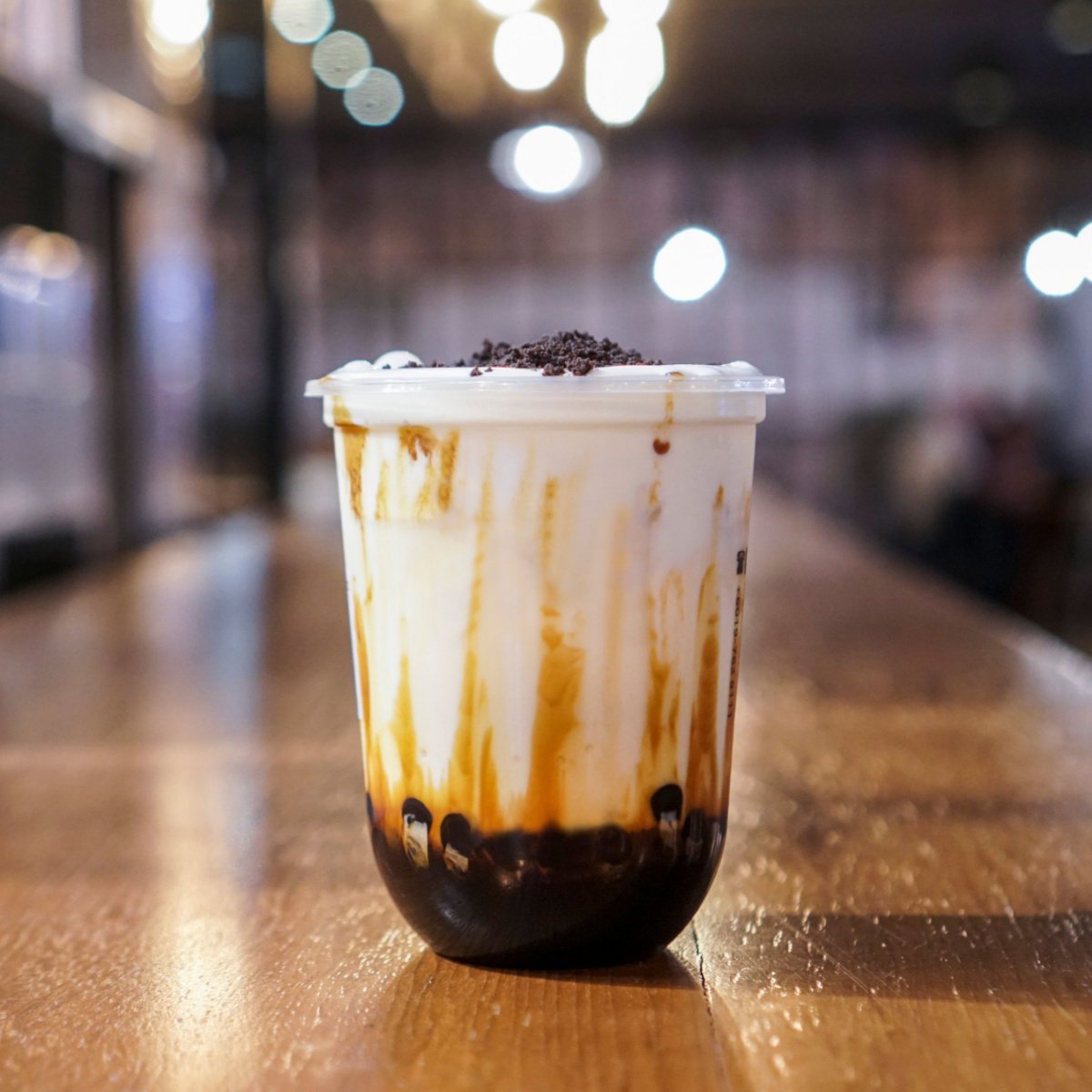 Unfortunately, Starbucks does not have boba tea, and it seems the company has no plans to bring it to the standard menu anytime soon. While that might be disappointing to many of you, it's probably for the best.
In this article, I'll walk you through everything you need to know about boba. I'll tell you about Starbucks' brief foray into the bubble drink world. And I'll show you how to game the system to get a Starbucks boba.
Table of Contents
What is Boba?
Boba tea is a milk tea with added tapioca balls and sugar. Some people know these tapioca balls as boba or pearls, hence the name.
There are so many boba variations that it's pretty hard to narrow the definition down any further. Any drink with added chewy tapioca pearls can be considered boba.
The tea can be anything from standard Earl Grey to herbal concoctions like strawberry. That's what I mean when I say there are many variations.
The milk will also vary quite a bit. You can use anything from a milk alternative like soy milk or almond milk to heavy whipping cream.
But that's not all—you can even make it without milk!
Is boba the same as bubble tea?
Yes, bubble tea and boba tea refer to the same thing. "Boba" refers to the tapioca balls in the drink, while "bubble tea" refers to the experience of drinking it.
In practice, they are interchangeable and are the same thing. Many people also call it milk tea.
What is boba made from?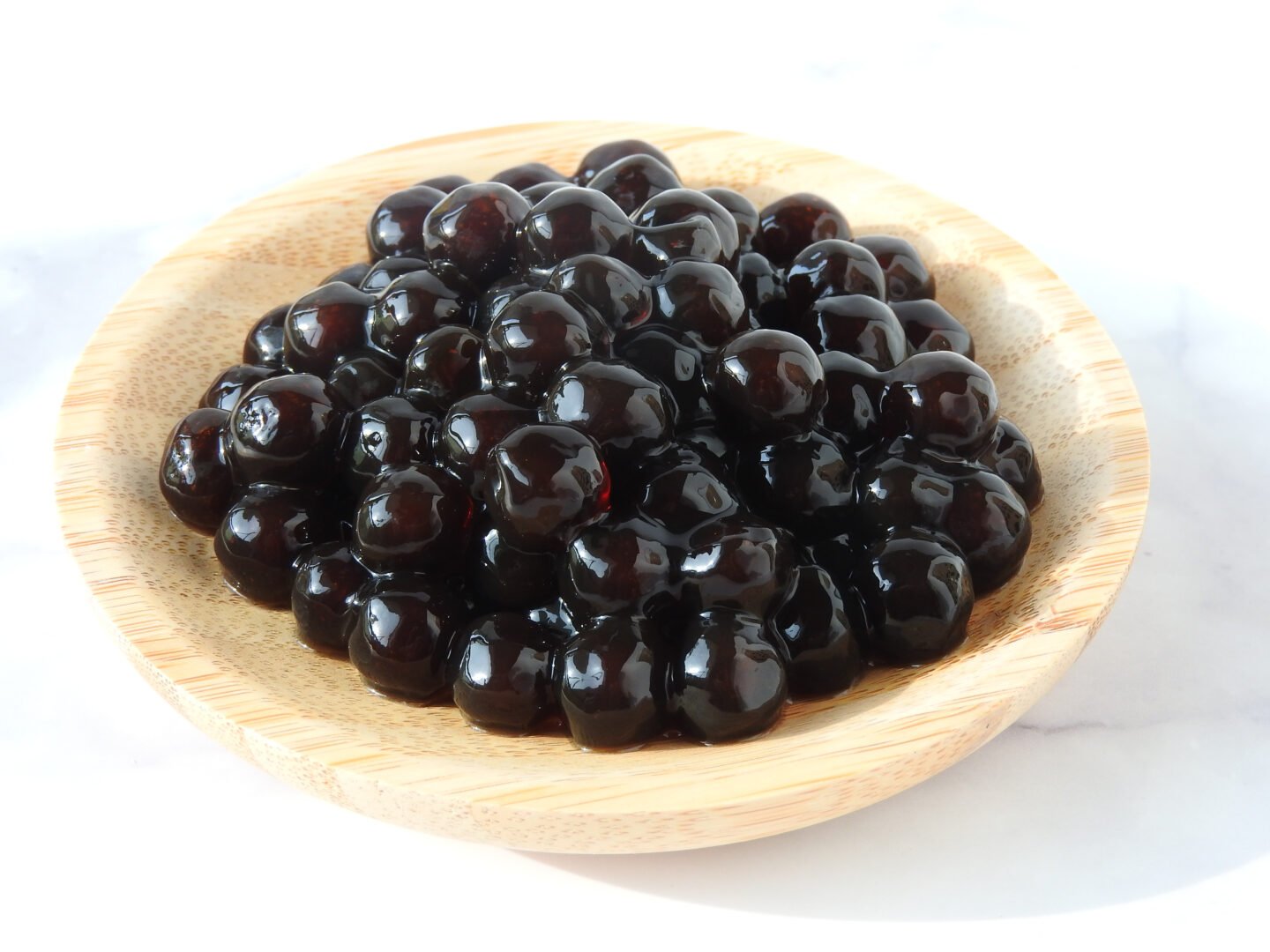 Boba pearls are made from tapioca starch, which comes from cassava root. That means no gelatin is used in making boba pearls.
So, tapioca pearls are vegan.
Why doesn't Starbucks have boba?
This is a tricky question. There isn't really one reason why the chain hasn't moved into the boba world, but there are a few theories.
Starbucks has made it clear that they want to stick mainly to the coffee world and not venture too far into tea. That was obvious when they partnered with Teavana instead of making their own tea.
There are other reasons Starbucks might not want to dip its toes into the bubble tea market. One is that the tapioca pearls would be hard to get and serve.
Starbucks is all about convenience for its customers. And adding an extra step to a drink's creation would mean training every barista at every store. The infrastructure needed in the stores is a significant barrier.
But mostly, Starbucks is mainly a coffee shop, not a tea shop. Boba is often used in milk tea.
Coffee shops, in general, have decided to stay away from the boba market. It's not just Starbucks that's choosing to keep the tapioca pearls out of drinks.
Still, this is all just theory. Starbucks hasn't said anything definitive about why it doesn't offer boba in stores.
That could be changing soon, though, because of their coffee popping pearls.
Starbucks Coffee Popping Pearls
Late in 2021, a few TikToks went viral that showed new boba-style drinks at Starbucks.
They weren't called boba but "coffee popping pearls." They looked like the tapioca pearls used in boba tea, though.
The two drinks were test-run at a few locations and didn't seem to catch on. There hasn't been any mention of the drinks returning this year or making their way onto the standard menu.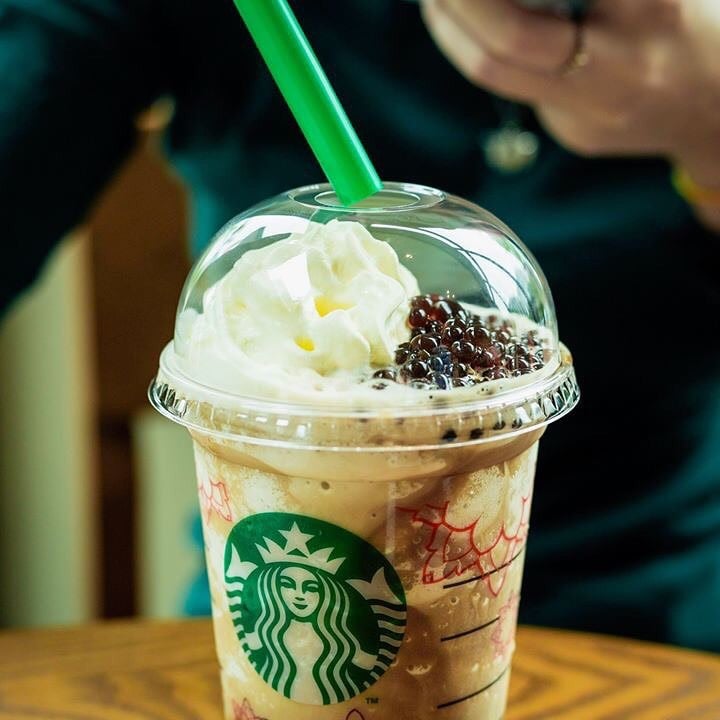 Still, the drinks were interesting—In The Dark and Iced Chai Latte with Coffee Pearls.
In The Dark was made with iced coffee, cream, and coffee popping pearls, while the Iced Chai Latte with Coffee Pearls was simply an iced chai with coffee pearls.
The pearls themselves were filled with coffee, not tapioca, as is traditional.
If you ask me, it doesn't seem like the coffee popping pearls will catch on. We'll all just have to get our fix at a bubble tea shop instead.
How To Make Starbucks Boba At Home
Don't be too discouraged, though, because making your own Starbucks boba isn't as hard as it might sound.
The biggest part is getting the tapioca pearls on your own. They're pretty easy to find in most grocery stores and aren't that expensive.
And it's a great way to get both your Starbucks and boba fix in one sitting.
In all honesty, it would be easier to make the tea at home, too. That way, you have more tea, milk, and tapioca options. But if you really want a Starbucks boba drink, this is the closest you'll get.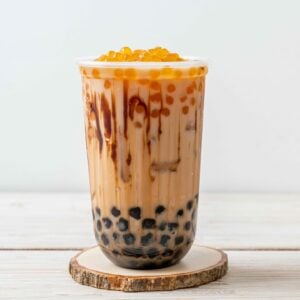 Starbucks Boba
Starbucks doesn't sell boba teas, but you can make some at home!
Ingredients
1

Starbucks iced tea

green tea or black tea

splash of milk or heavy cream

2

pumps

flavored syrup

tapioca pearls
Instructions
Order an iced black (or green) tea from Starbucks.

Ask for a splash of milk or heavy cream.

Ask for two pumps of Toffee Nut Syrup or another sugar.

Add tapioca pearls once you get home.
Nutrition
Calories:
195
kcal
Carbohydrates:
47
g
Protein:
1
g
Fat:
0.3
g
Saturated Fat:
0.2
g
Polyunsaturated Fat:
0.01
g
Monounsaturated Fat:
0.1
g
Trans Fat:
0.01
g
Cholesterol:
1
mg
Sodium:
19
mg
Potassium:
47
mg
Fiber:
0.2
g
Sugar:
24
g
Vitamin A:
17
IU
Vitamin C:
0.03
mg
Calcium:
30
mg
Iron:
0.4
mg