Whether it's enjoyed with boba or on its own, Thai milk tea has earned its place on drink menus worldwide. With its gorgeous orange color and distinctive flavor, it's easy to see why it's a favorite choice among so many. But if you haven't tried it yourself, you may wonder, "What does Thai milk tea taste like?"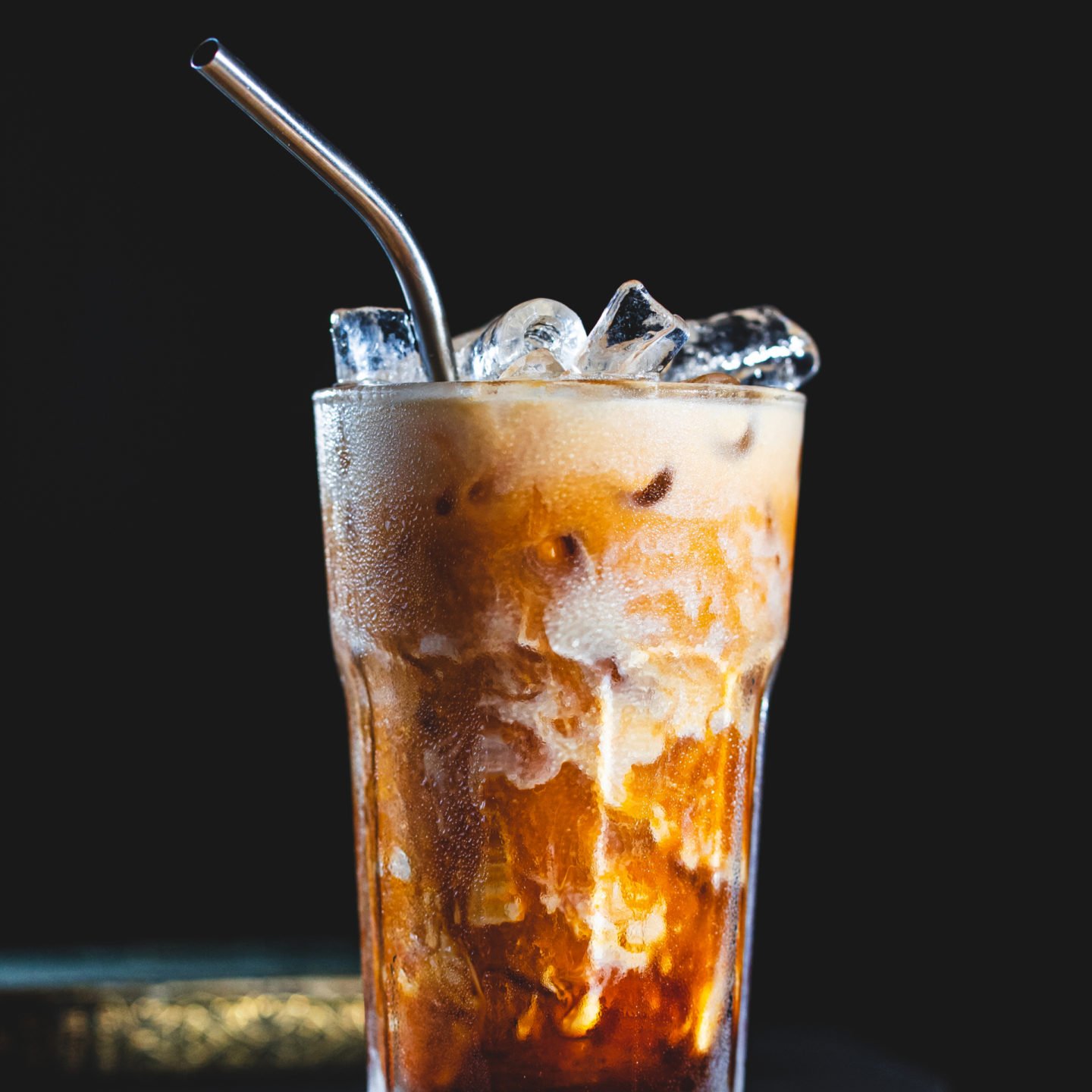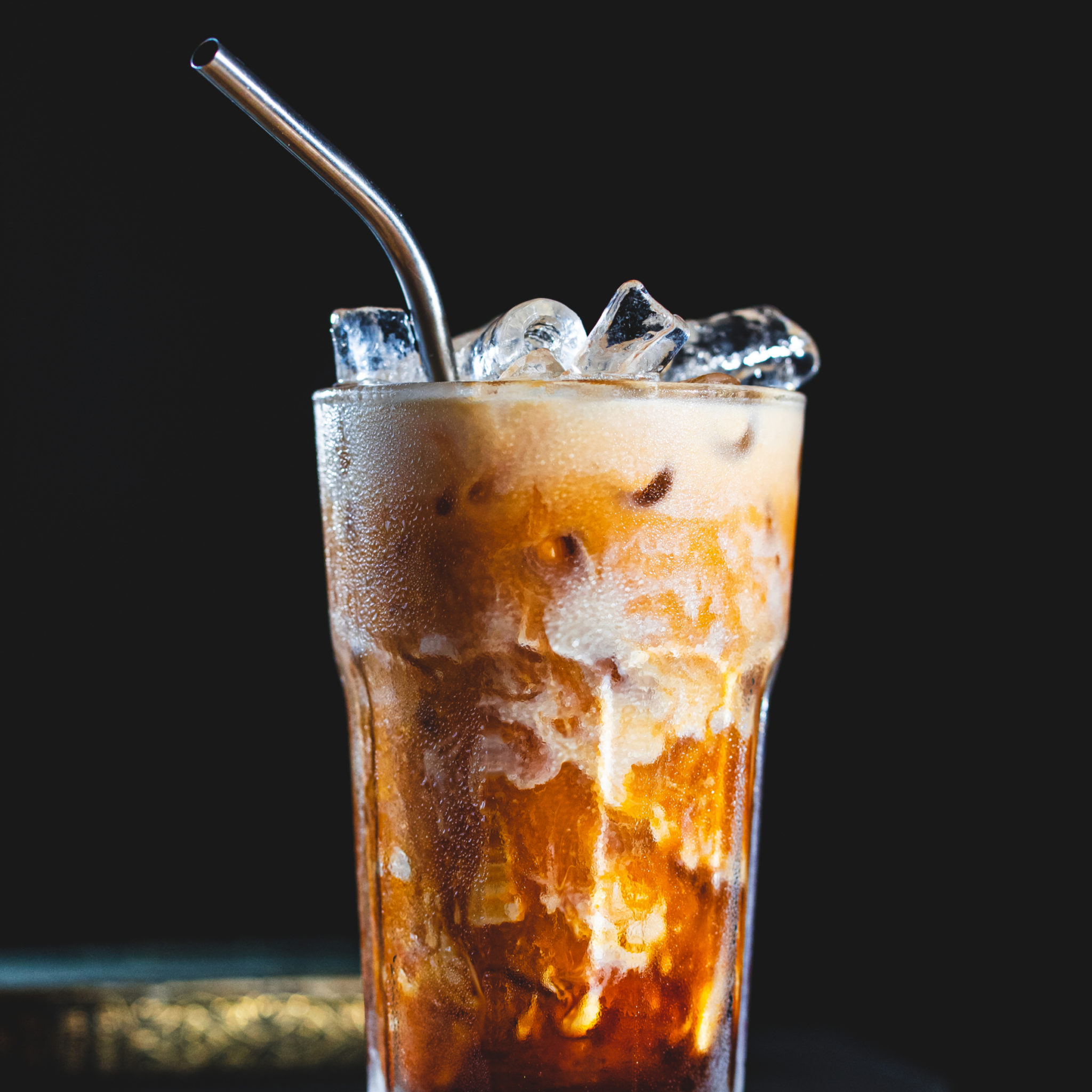 Thai milk tea's flavor is a complex blend of sweet and floral, paired with warm spices like cardamom and star anise. It's a bit difficult to wrap your head around without trying it for yourself, which is why it's worth grabbing a cup of your own.
Whether this unique drink is already a favorite or something on your bucket list, you can learn everything about it right here. Take a look below for more information on Thai tea's flavor, ingredients, health benefits, and recipe.
Table of Contents
What is Thai Iced Tea?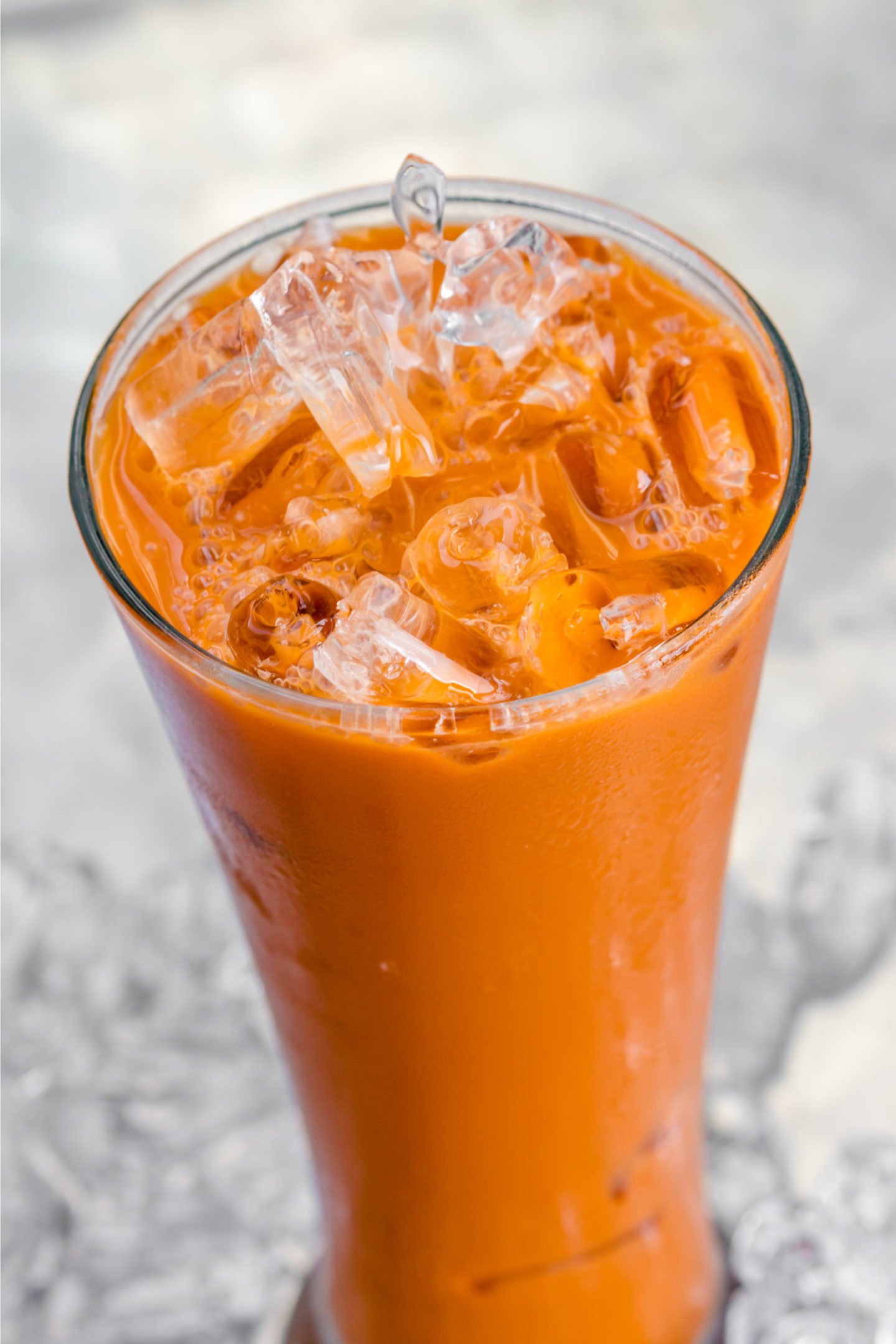 Thai tea is a popular drink in Southeast Asia. Made from Ceylon tea, sugar, and milk, Thai milk tea is traditionally served hot or cold. One of its most notable features is its bright orange color, which comes from steeping the Ceylon tea. Also known as Cha Yen, this flavorful milk tea is one of the most popular and regularly enjoyed teas throughout Thailand.
Thai milk tea uses Ceylon black tea, a special variety of tea produced in the highlands of Sri Lanka. There are different varieties of Ceylon tea, namely black, green, white, and oolong. They tend to have a fresher, more floral taste than teas grown in other regions.
In addition to the popular variety of milk tea that has spread across the world, there are two other varieties of Thai iced tea. Dark Thai tea doesn't contain any milk and uses a variety of Indian black tea to flavor it. Lime Thai iced tea also doesn't include milk and uses lime to give it an extra punch.
Thai Milk Tea's Ingredients
Thai milk tea has some of the same flavors as black teas traditionally enjoyed in Europe and America. But it also includes a few ingredients that set it apart.
Tea - As mentioned above, Ceylon black tea is the first and most crucial ingredient of Thai milk tea. It gives it a more floral, fresh taste than other varieties.
Spices - The exact recipe for Thai tea can vary, though most include a blend of cardamom, star anise, and crushed tamarind seeds.
Sugar - Thai iced tea is quite sweet, and it just wouldn't be the same without a healthy dose of sugar. How much depends on individual taste.
Milk - Milk helps even out Thai tea's flavor and is partially responsible for its creamy orange color. Different types of milk can be used, including whole milk, coconut milk, evaporated milk, or half-and-half.
Unpacking Thai Milk Tea's Flavor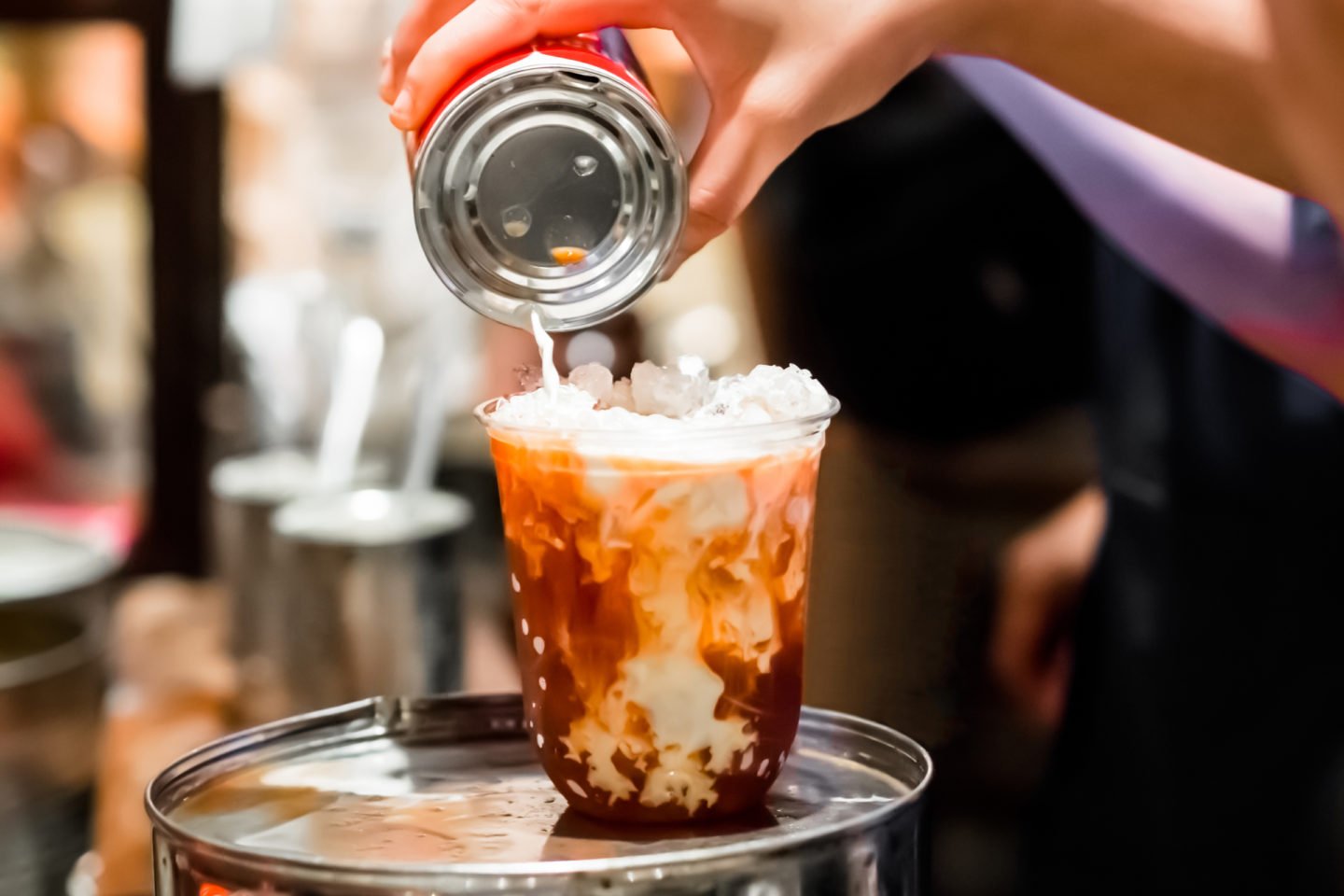 Thai milk tea has a distinctive flavor but a well-balanced one. So, you can take sips of it for hours without getting tired of its taste. It is sweet, mildly spicy, slightly earthy, and subtly floral—making for a blend reminiscent of Southeast Asian dishes like Pad Thai or Massman curry.
Of course, the predominant flavor in Thai iced tea is that of the tea itself. Ceylon tea has all of the earthy, smoky aroma and taste of black tea but with a lighter layer of floral and citrus notes blended in. That pairs perfectly with the cardamom, star anise, and tamarind seeds to create a complex taste that's unforgettable.
While it might sound like Thai iced tea has a long list of clashing, overwhelming flavors, this couldn't be further from the truth. The milk and sugar help blend all these tastes into a silky-smooth flavor.
Is Thai Iced Tea Healthy?
Ceylon tea, the main ingredient in Thai milk tea, has a surprising number of health benefits. Take a look at a few of them here:
High in antioxidants - Antioxidants help maintain a healthy immune system and play a role in preventing cancer.
Manages blood sugar - Research shows that daily consumption of black tea helps reduce the risk of diabetes.
Lowers cholesterol - Black tea reduces the density of Low-Density Lipoproteins in the body, which helps fight cholesterol and aids weight loss.
Improves concentration - Black tea contains L-theanine, which helps improve focus and alertness.
Antibacterial - The polyphenols in black tea help fight against harmful bacteria which can enter our body and make us sick.
Thai Milk Tea Recipe
If you know how to brew tea, making Thai milk tea isn't that difficult. It takes a few extra steps and ingredients, but you'll be a pro after trying it once.
Recipe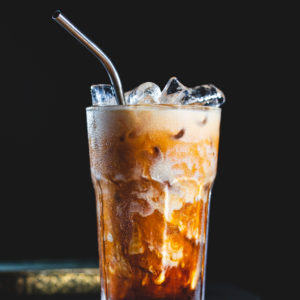 Homemade Thai Milk Tea
This recipe uses the traditional ingredients, but you can also substitute the tea and spices for a premade blend and get a treat that's just as delicious.
Ingredients
4

tea bags

Ceylon tea

1

pod

green cardamon

2

whole cloves

2

star anise

¾

cup

granulated sugar

1

cup

coconut milk

ice
Instructions
Boil Water and Add Ingredients

Start by bringing four cups of water to a boil and add your sugar, tea bags, cardamom, clove, and star anise. Continue boiling gently for three minutes until the sugar has dissolved, and remove from heat.

Steep Tea

Leave the tea unheated on your stove for at least 30 minutes longer. Thai iced tea benefits from a strong flavor, so don't be afraid to let it steep for up to two hours. That will also give your tea a chance to cool.

Chill Tea

Strain out your tea bags and spices so only the tea remains. If you're making iced tea, you can transfer your tea into the refrigerator, where it can cool. If you want to make your tea ahead of time, feel free to leave it sitting in your fridge for a few days.

Mix

When you're ready for a drink, mix a glass half full of the tea mixture, add ice, and fill to the brim with milk. We mentioned coconut milk above, but whole milk or half-and-half also works. You can mix your tea to make a smooth blend or allow the ingredients to mingle naturally for a stunning visual effect.
Nutrition
Calories:
259
kcal
Carbohydrates:
40
g
Protein:
1
g
Fat:
12
g
Saturated Fat:
11
g
Polyunsaturated Fat:
0.2
g
Monounsaturated Fat:
1
g
Sodium:
8
mg
Potassium:
139
mg
Fiber:
0.2
g
Sugar:
37
g
Vitamin A:
2
IU
Vitamin C:
1
mg
Calcium:
16
mg
Iron:
2
mg
Frequently Asked Questions
How much caffeine does Thai milk tea have?
Thai milk tea's caffeine content comes from Ceylon tea. One cup has about 50 grams of caffeine. In comparison, a cup of coffee has about 100 grams of caffeine, while green tea has just 25.
Why is Thai tea orange?
Thai iced tea is orange because this is the natural color of the Ceylon tea used to make it. The tea is actually closer to red, but this takes on an earthy orange color when milk is added.

Many restaurants use a Thai iced tea blend to get a similar flavor to traditionally-prepared Thai tea. That is often dyed orange using annatto.
Does authentic Thai tea taste different?
Much of the Thai iced tea enjoyed in the United States and Europe is made from a Thai tea mix rather than Ceylon tea leaves and spices. This preparation can still make a delicious beverage, though it may lack some of the subtleties of true Thail milk tea. The floral notes in the Ceylon tea are difficult to replicate, and the color will tend to be a brighter shade of orange.
Is Thai milk tea a type of bubble tea?
Thai milk tea is commonly found served with tapioca pearls and condensed milk to make Thai bubble tea. However, this is not the traditional form of the drink. For most of its history, Thai milk tea has been served without boba tea.