Everybody loves boba drinks, especially on a hot summer day. Boba tea, also known as bubble tea or milk tea, has become very popular worldwide, even in Muslim countries. However, you may ask if boba tea is halal, and I'm here to answer that.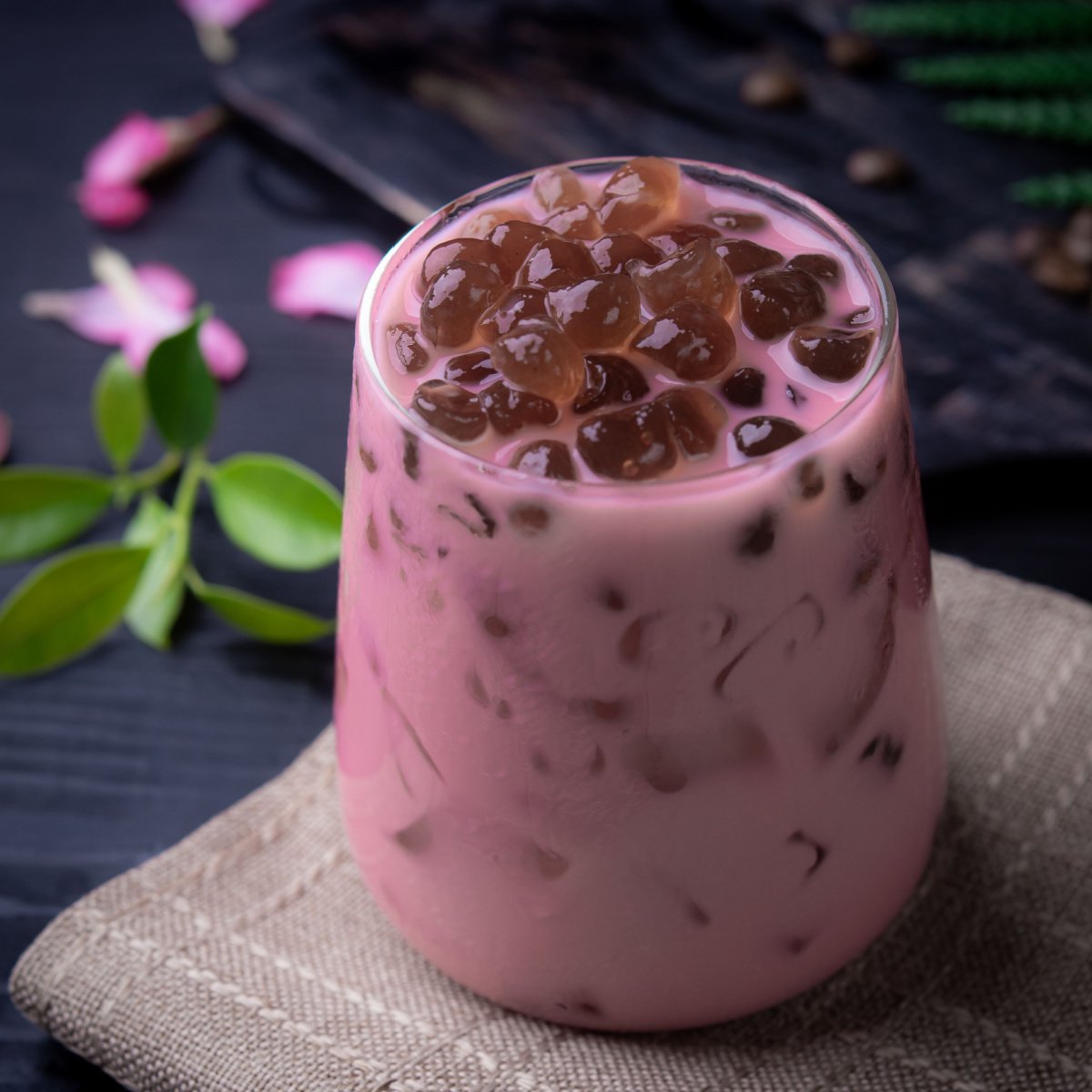 The quick answer is yes; boba is halal. The main ingredients in boba tea are tea, milk, water, and boba pearls, which come from tapioca flour. But boba tea can be made in many different ways, and some versions today contain alcohol, which is forbidden in Islam.
Read on as I discuss everything about boba tea, its ingredients, and whether they are halal and safe for Muslims and anyone who wishes to follow Islamic laws.
Table of Contents
What is Boba?
Boba tea, also known as bubble tea, is a Taiwanese tea-based drink. It comes with a tea base mixed with milk, fruit, tapioca balls, and other ingredients.
The tea base of pearl milk tea is usually black or green tea, but you can also make it using other tea varieties. It also has a liquid sweetener like honey, syrup, or condensed milk.
The boba pearls, or chewy tapioca balls, are added to the drink. The pearls come from tapioca starch, giving the drink its unique chewy texture. Aside from boba pearls, you can choose other toppings like fruit, jelly, or pudding.
Is Boba Halal?
Boba, a popular tea-based drink, is generally halal. The drink typically contains ingredients like tea, tapioca pearls, fruit, and milk, all of which are halal, and there are no known pork or alcohol products used in boba production.
However, it is essential to double-check the specific ingredients used to make boba at each establishment. For example, some establishments may add alcohol to their boba drinks, a non-halal element.
Some boba drinks may contain other non-halal ingredients, such as artificial sweeteners or flavorings. It is essential to ask the bubble tea shop whether it serves any non-halal items or if there is any cross-contamination with non-halal items.
Boba Ingredients: Are They Halal?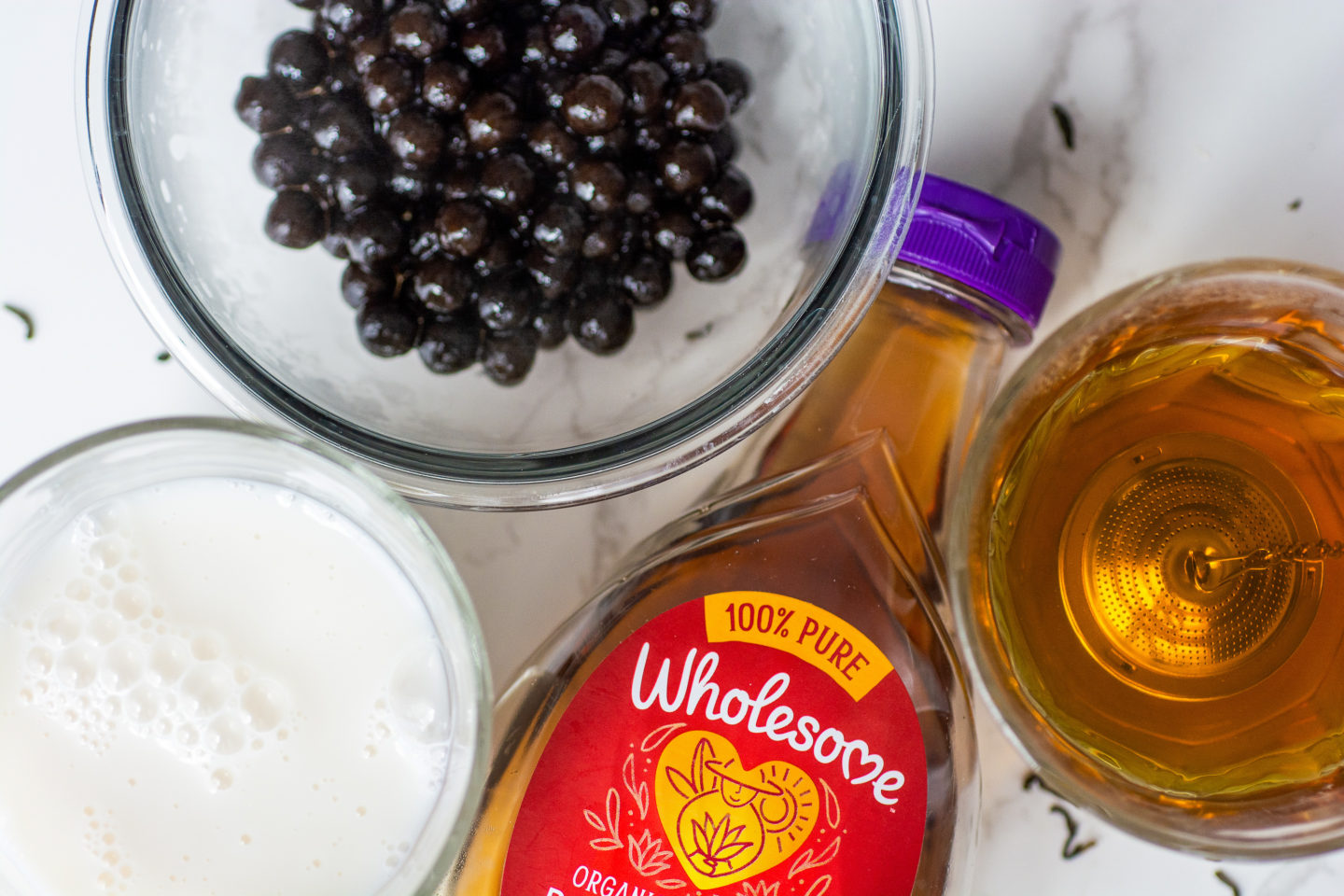 Boba pearls - Halal: Boba pearls, often referred to as tapioca balls, are made from tapioca starch and water and are usually halal.
Tea - Halal: Commonly used teas include green tea, black tea, oolong tea, and jasmine tea, which all come from plants and are halal.
Milk - Halal: Commercial milk found in local grocery stores is typically halal as long as it is from a certified halal source. You can check the label for halal certification to be sure.
Sugar - Halal: Brown sugar is usually halal as it contains no non-halal ingredients.
Flavors - Halal: Flavors used in boba tea can vary, but they are typically halal as long as they do not come from non-halal sources.
Other additives - Depending on the additive. Adding alcohol to any drink will make it haram, and gelatin is often from pork-derived sources, which is haram. To be sure, ask the boba shops if the boba drink contains any of these.
What Makes a Boba Haram?
If the boba drink contains alcohol
Alcohol is haram, or forbidden, in Islam for various reasons. First, Muslims see it as a way of escaping reality, as it can lead to intoxication and a lack of control.
A lot of bad things can happen when someone is drunk, including physical and psychological damage and not being able to fulfill one's religious duties.
Additionally, it can lead to immoral behavior and even financial ruin, as you could use the money for alcohol to help those in need.
Another reason why alcohol is considered haram is that it can lead to addiction and dependency. With long-term use, alcohol can cause physical and mental health problems, such as decreased cognitive abilities, liver problems, and even death.
If the boba drink has gelatin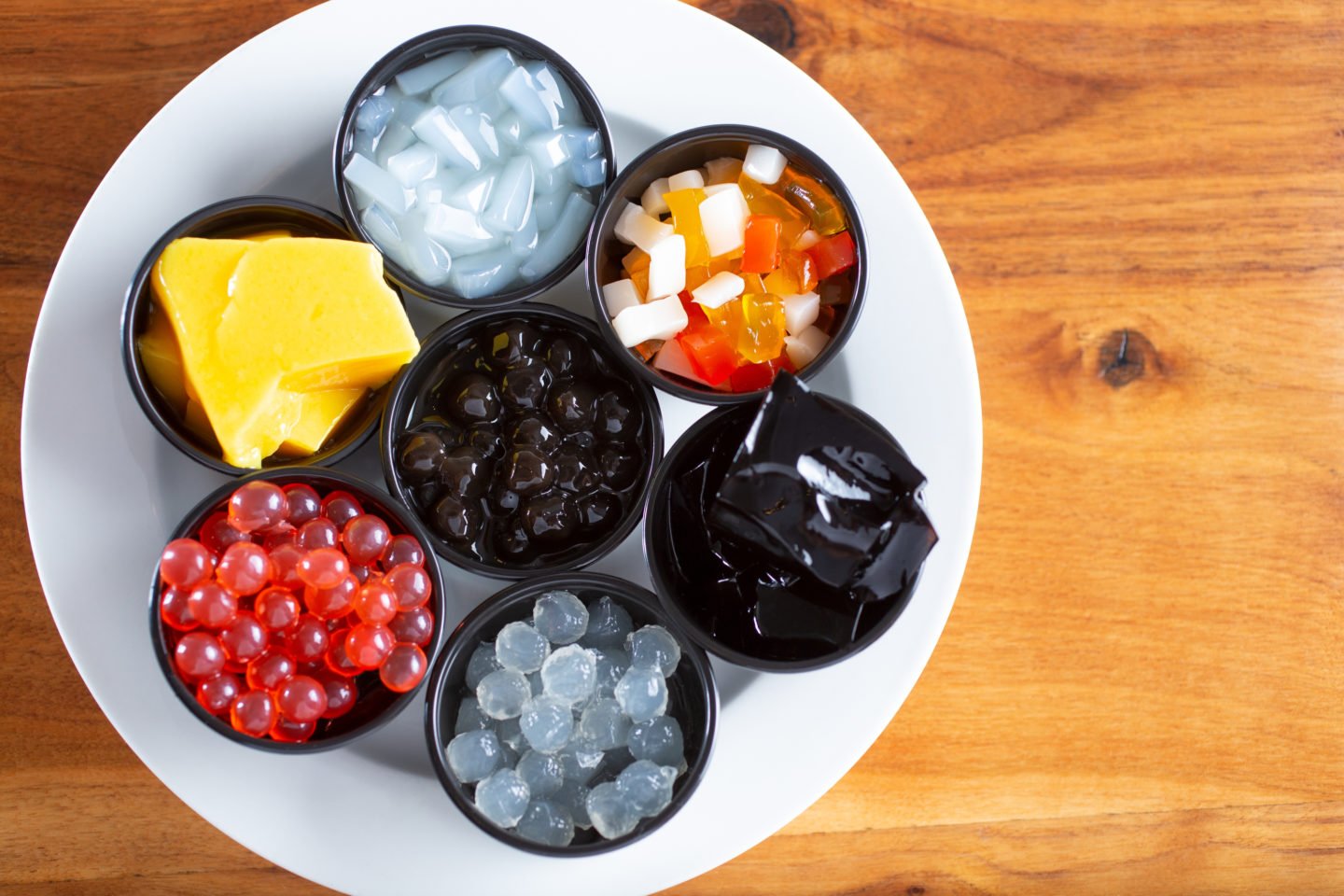 Gelatin often comes from non-halal sources, such as pigs. Most boba pearls are made from the tapioca starch of the cassava root, but there are also boba pearls made in a lab that are slimy and chewy because they are made with gelatin.
You should also watch out for the jelly toppings, which may have gelatin.
Muslims believe that gelatin consumption is also bad for health, so they discourage having any food or drink with gelatin.
If the boba drink has food coloring
Yes, some food colorings can be haraam. Natural food coloring often comes from beetles, which are haraam to strict Muslims. While most boba tea drinks do not use food coloring, some bubble tea drinks with fruit flavors use this ingredient.
List of Halal Bubble Tea Drinks
Most boba tea drinks are halal because they don't have alcohol or gelatin in them. Here are the top flavors you can choose from:
Black Milk Tea (Classic Milk Tea)
Green Milk Tea
Matcha Boba Tea
Hokkaido Milk Tea
Okinawa Milk Tea
Taro Boba Tea
Wintermelon Milk Tea
Coffee Caramel Boba Tea (and other coffee-based drinks)
Fruit Teas (or any fruit juice without food colorings)
List of Haram Boba Tea Drinks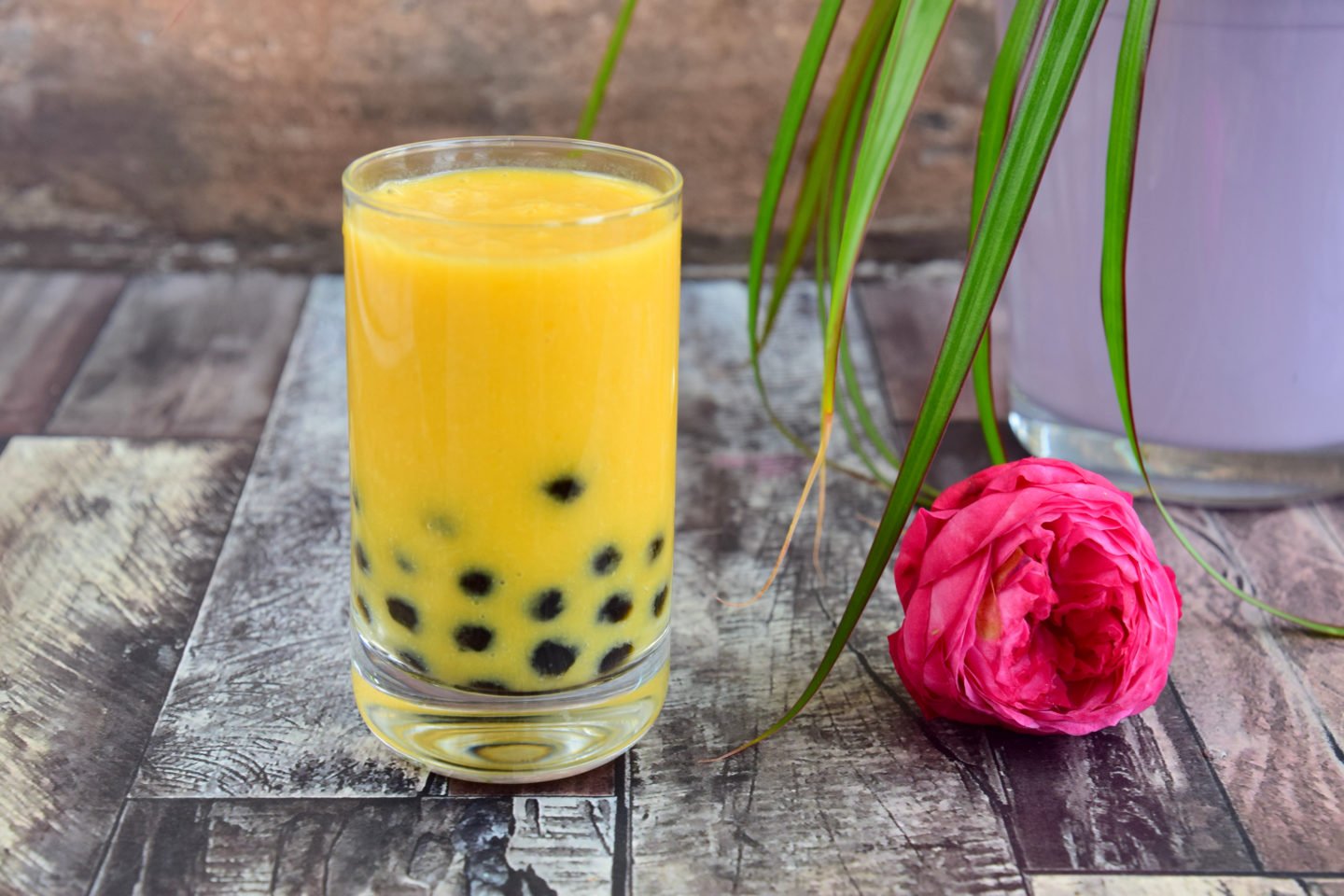 There are a few boba drinks that contain alcohol. Here are some:
Bourbon Milk Tea
Kahlua Vietnamese Iced Coffee
Mango Tequila Green Tea
The Coconut Crane
Related Questions
Does boba have pork?
No, but some of the things that go into boba may contain pork-based gelatin.
Does boba have gelatin?
While the boba pearl does not typically have gelatin, people may use it to make ready-to-cook pearls. You should also ask servers if their jelly toppings have gelatin.
Is popping boba halal?
Most popping boba uses seaweed extract to create the outer shell, which is halal as it is plant-based.
Is boba tea vegan?
No, tapioca tea is not vegan as it contains animal milk. However, you can always ask for vegan milk like almond or coconut milk.