Sugar is one of the primary ingredients in many Starbucks drinks. This is what gives many of their drinks their delicious taste. But it is possible to find drinks low in sugar that still taste good at Starbucks.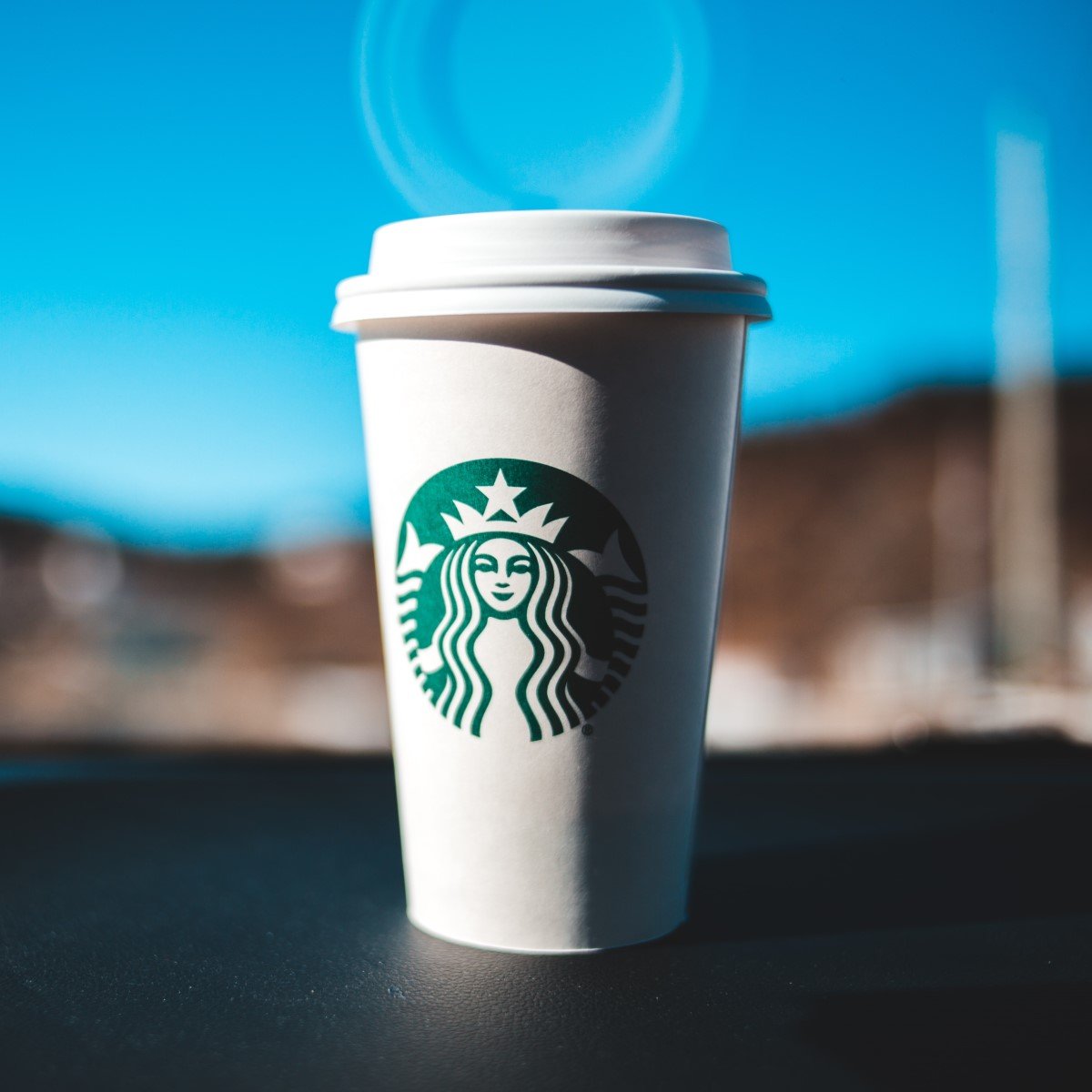 Tasty low-sugar drinks at Starbucks include the Americano, Iced Latte Macchiato, Iced Caramel Coffee, Vanilla Sweet Cream Nitro Cold Brew, and the Iced Brown Sugar Shaken Espresso. Each of these drinks has 12 grams of sugar or less.
This article will help you pick a drink at Starbucks that is low in sugar without sacrificing its delicious taste. We will also give you tips to minimize the sugar in almost any Starbucks drink.
Table of Contents
Best Low-Sugar Starbucks Drinks
1. The Starbucks Americano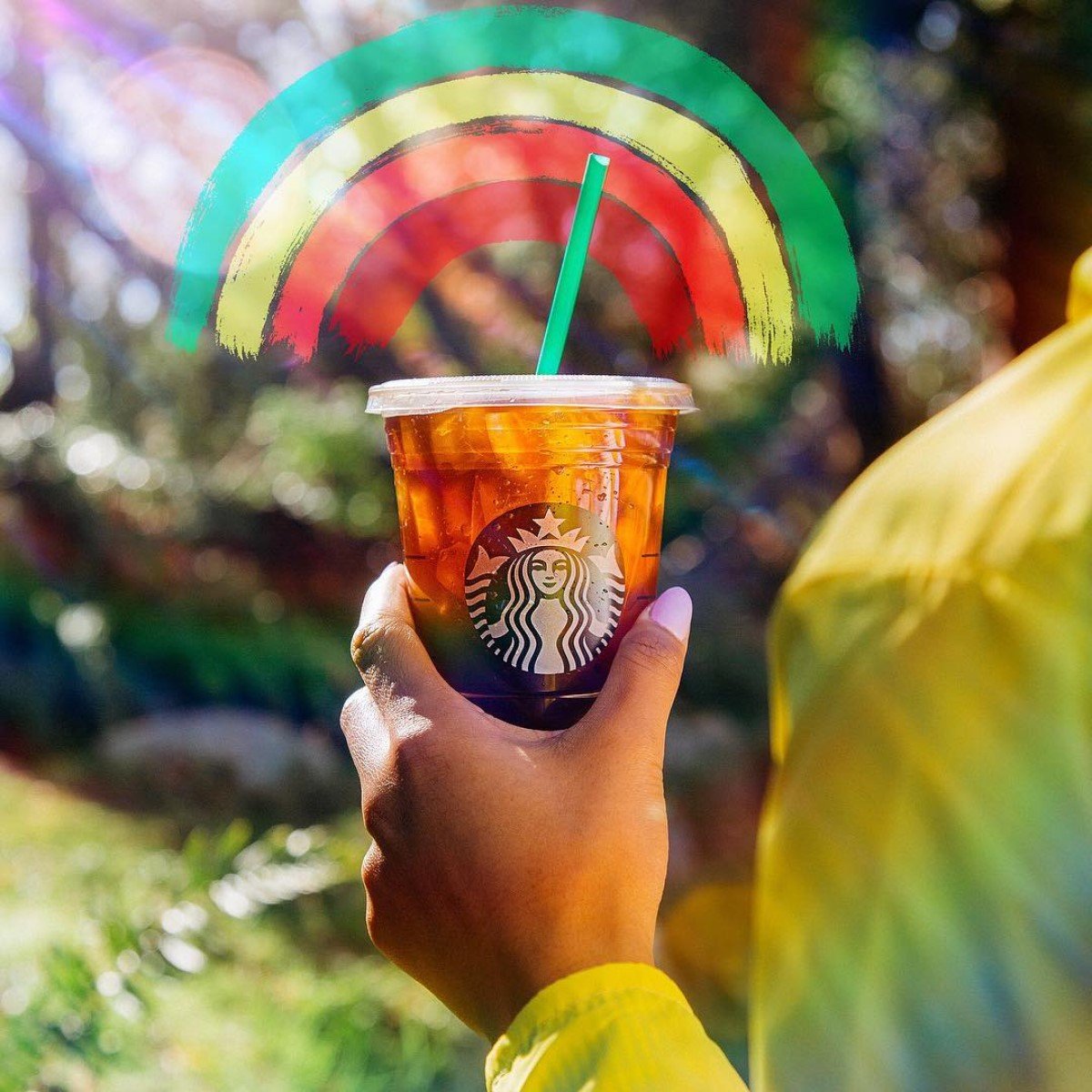 So what are your choices if you want to be health conscious and cut back on sugar at Starbucks? An excellent place to start is the Americano.
A grande Americano at Starbucks comes with three espresso shots and has hot water on top. The hot water creates a "crema" on top that gives the espresso a tasty flavor.
This drink has exactly 0 grams of sugar. So along with a black coffee or plain hot tea, this is one of Starbucks's lowest sugar drink options.
However, the Americano will often taste more enjoyable than black coffee if you like a smoother taste. Remember, these nutritional facts are only true of an Americano with no add-ons.
2. Iced Latte Macchiato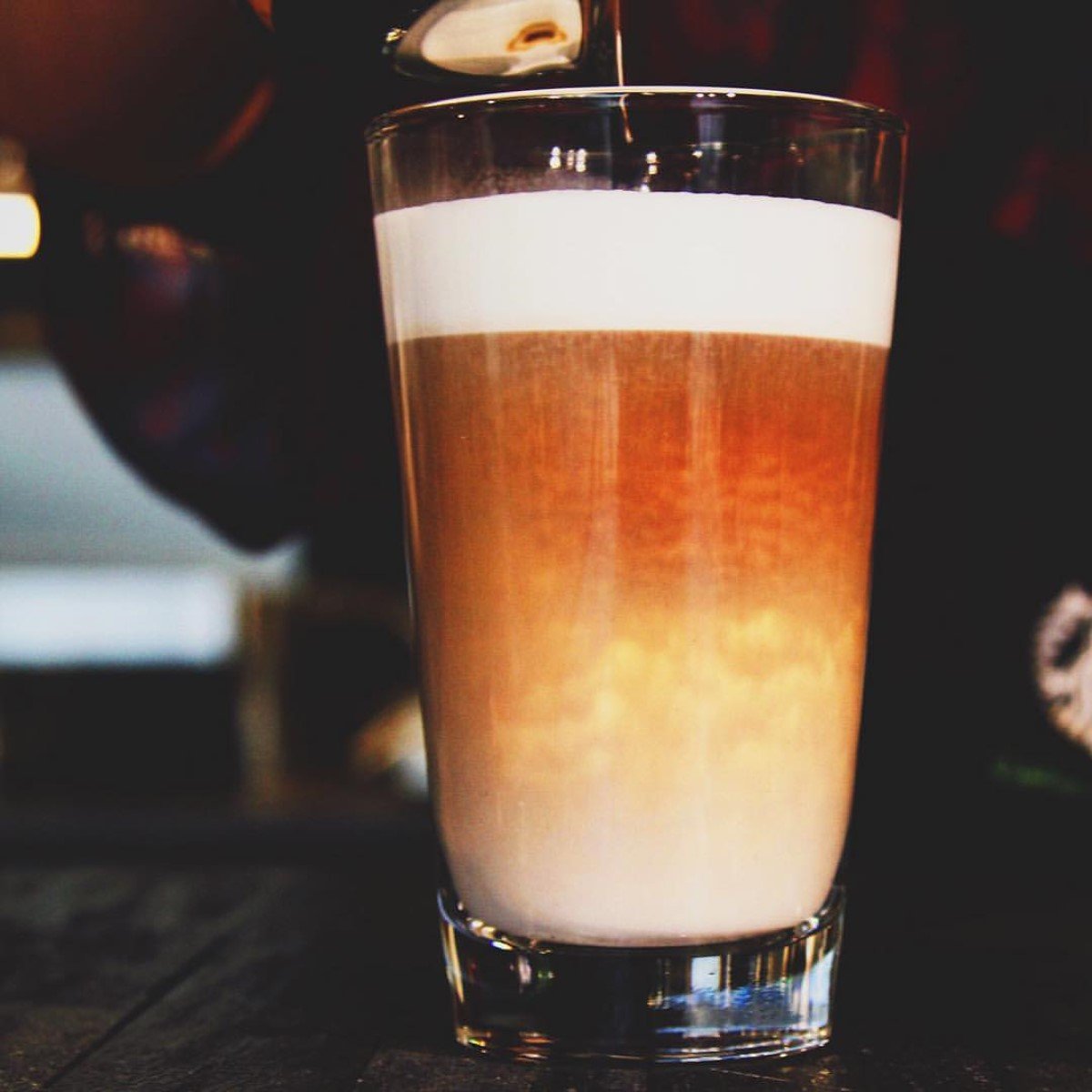 Another great low-sugar option at Starbucks is the Iced Latte Macchiato. This is a good choice if you like your coffee on the creamy side.
The grande Iced Latte Macchiato contains three shots of espresso and whole milk poured over ice. The amount of sugar present in a grande size is 11 grams.
This isn't the lowest sugar option at Starbucks, but it is still significantly less than many drinks on the menu.
And because of the whole milk, this Starbucks drink will still feel like a tasty treat without sacrificing your health.
3. Iced Coffee with Caramel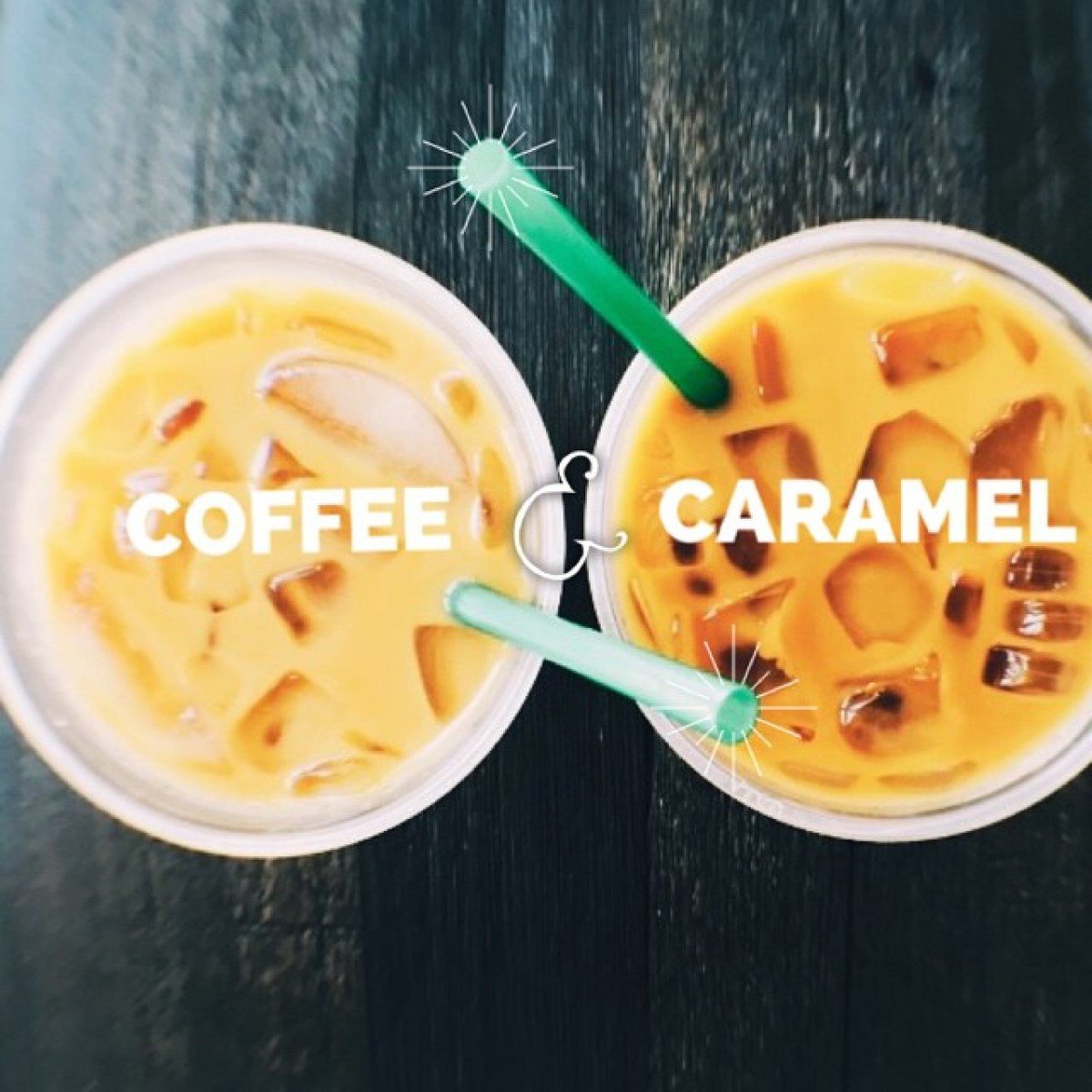 If you like a bit of flavor in your coffee, this drink may be a good choice. An Iced Coffee with one pump of caramel from Starbucks will be low in sugar.
The iced coffee itself has 0 grams of sugar. One pump of caramel syrup has about 5 grams of sugar. This means you could add two pumps of caramel syrup and only have 10 grams of sugar.
Keep in mind this would be if you ordered the iced coffee without milk or cream. If you want a bit of cream, opt for half and half.
One tablespoon of half and half has less than 1 gram of sugar. This means you could add a few splashes of half and half while only adding 1-2 grams of sugar to your overall drink.
You could swap out caramel for a different syrup option at Starbucks. But keep in mind the sugar content in each syrup may vary slightly.
4. Vanilla Sweet Cream Nitro Cold Brew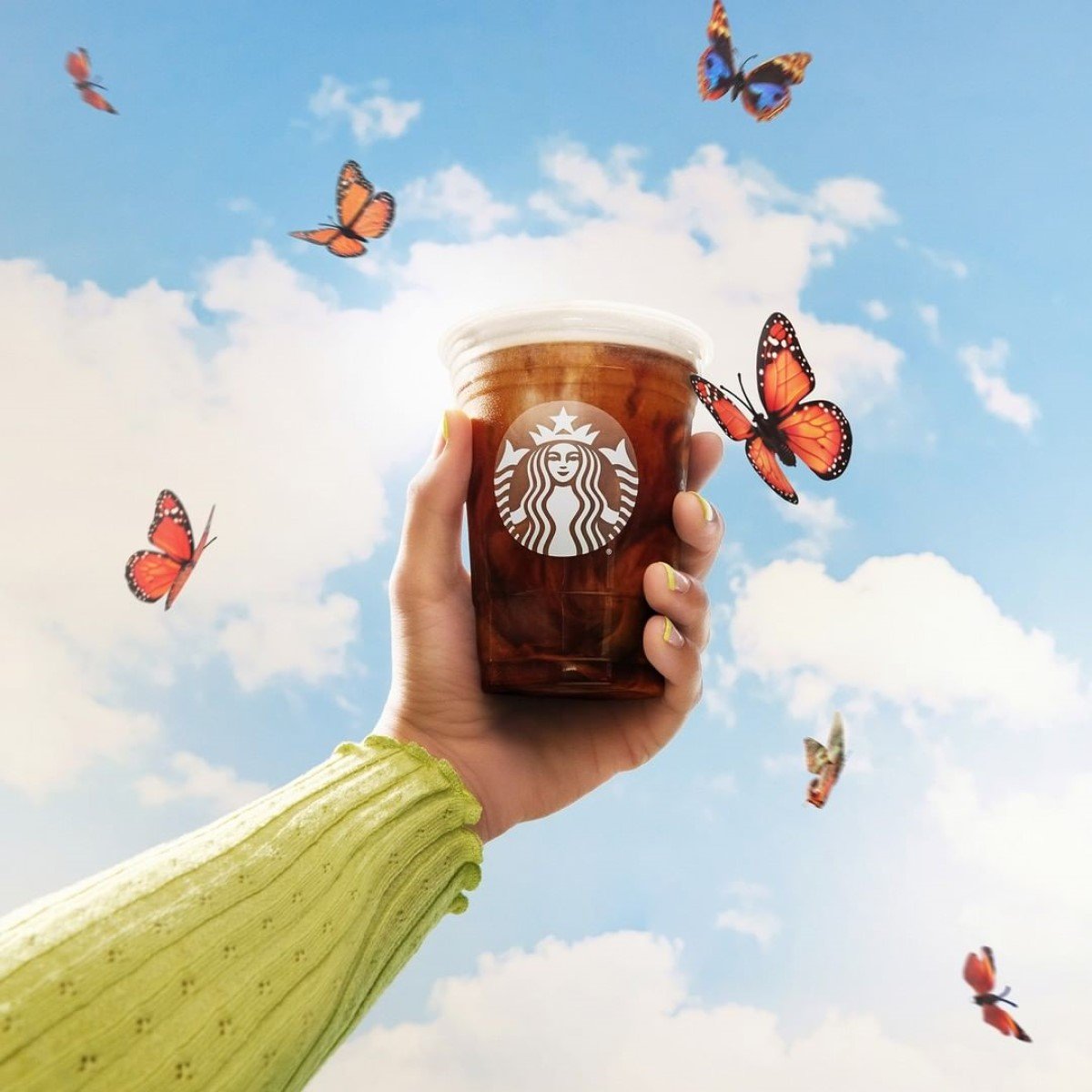 If you're a cold brew fan, you will want to try this next drink. The Vanilla Sweet Cream Nitro Cold Brew is a low-sugar and fan favorite option.
The Starbucks Nitro Cold Brew drink is topped with a small amount of their Vanilla Sweet Cream. A grande size only has 4 grams of sugar.
The vanilla sweet cream on top gives you a bit of sweetness without overpowering the cold brew flavor. I love this drink and the caffeine kick from the cold brew.
It's also low-calorie, coming in at only 70 calories total for a grande, making it a win-win for your health.
Keep in mind that the Nitro variation of this drink is not the same as the Vanilla Sweet Cream Cold Brew. The Vanilla Sweet Cream Cold Brew will have more sweet cream, which means more sugar.
5. Iced Brown Sugar Shaken Espresso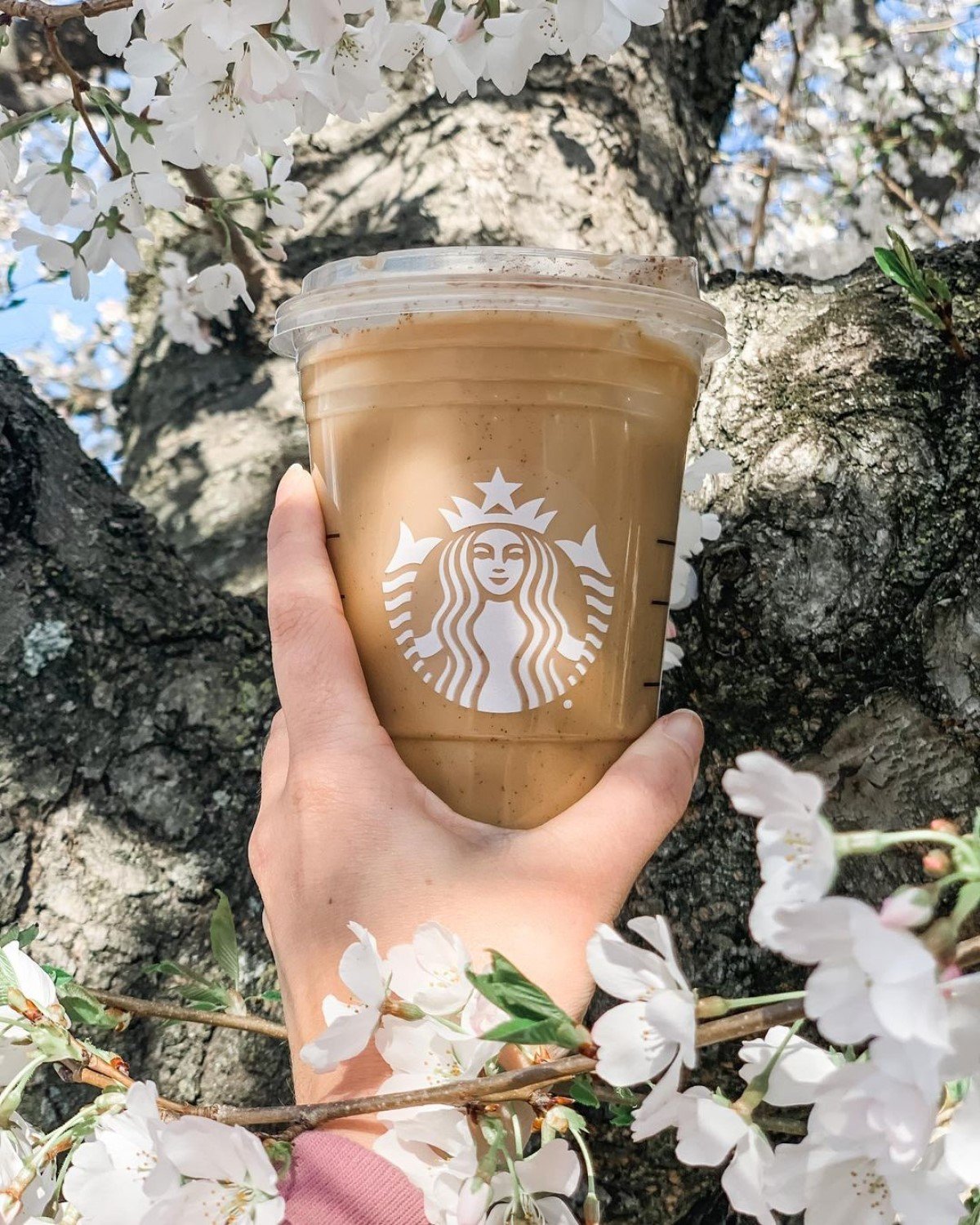 Another delicious low-sugar option from Starbucks is the Iced Brown Sugar Shaken Espresso. The name is a little overwhelming, but the flavor and lack of sugar make it worth it.
The Iced Brown Sugar Shaken Espresso contains Starbucks Blonde Espresso, brown sugar syrup, oat milk, and cinnamon. A grande size has 12 grams of sugar.
This is the drink with the most sugar on the list, but it's still low compared to most Starbucks drinks.
You can change the oat milk for a different milk option, but this may change the amount of sugar in the drink.
This one is high on the list when it comes to drinks that taste like a treat. Many think this drink tastes better than other Starbucks drinks containing much more sugar.
Can You Reduce the Sugar in Any Starbucks Drink?
If none of these drinks appeal to you, don't worry. You can instead try reducing the amount of sugar in your Starbucks drink order.
One of the benefits of going to Starbucks is that the baristas are used to people customizing their orders. This means you can personalize the amount of any ingredient present in a Starbucks drink.
It doesn't matter whether you're ordering in person or on the app; you can customize your drink.
With the ability to alter syrups, milk types, and other sweeteners, you can easily cut out unwanted grams of sugar. Let's go through each option one by one.
1. Request Sugar-Free Syrups
One simple customization you can make to your Starbucks drink to minimize the sugar is to swap out for a sugar-free syrup. This way, you can still get the sweet flavor without all the added sugar.
As the name implies, sugar-free syrups have no sugar in them. But how do they still get their sweet taste without sugar?
Instead of sugar, these syrups contain Splenda, which is derived from sucralose. Sucralose gives a similar sweet taste to cane sugar.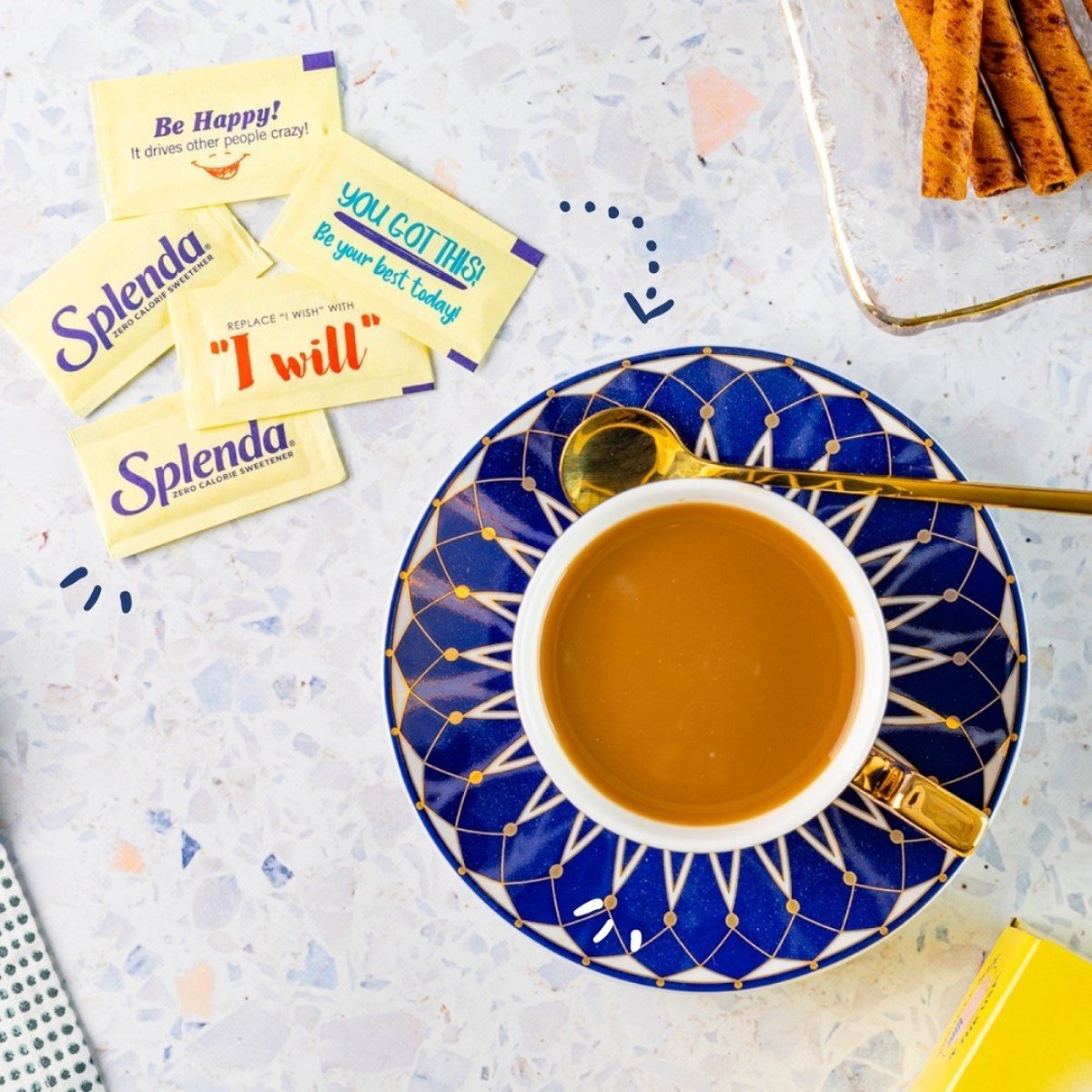 Sucralose has been found to be safe for consumption and does not have the same impact on your health as cane sugar.
Some people feel that sugar-free syrups taste sweeter than normal syrups. So keep this in mind when substituting sugar-free syrups, as you may want to reduce the number of pumps.
2. Reduce the Total Number of Syrup Pumps
If you don't like the taste of sugar-free syrup, you can still keep the normal syrup and reduce the sugar. It all comes down to the number of pumps in your drink.
When you look at a drink on the Starbucks app or online, it will show you how many pumps of syrup are in the drink.
For example, an Iced White Chocolate Mocha comes with three pumps of White Chocolate Mocha syrup. If you dropped this down to one or two pumps, you could still get the flavor without all the sugar.
Your drink will not be as sweet if you do this. But you may enjoy the drink and taste more of the coffee without all the sweetener.
3. Choose a Smaller Size Drink
Another simple option to lower the overall sugar in your drink is to opt for a smaller-sized drink.
Let's go back to the popular Iced White Chocolate Mocha from Starbucks. Remember that the grande size has 48 grams of sugar.
If you downsize to a tall, you cut this down to 36 grams of sugar. That's still a lot of sugar, but every little bit less will benefit your health.
So if you don't want to change your order at Starbucks, opting for a smaller size will at least cut back some on the total sugar.
4. Change the Type or Amount of Milk Used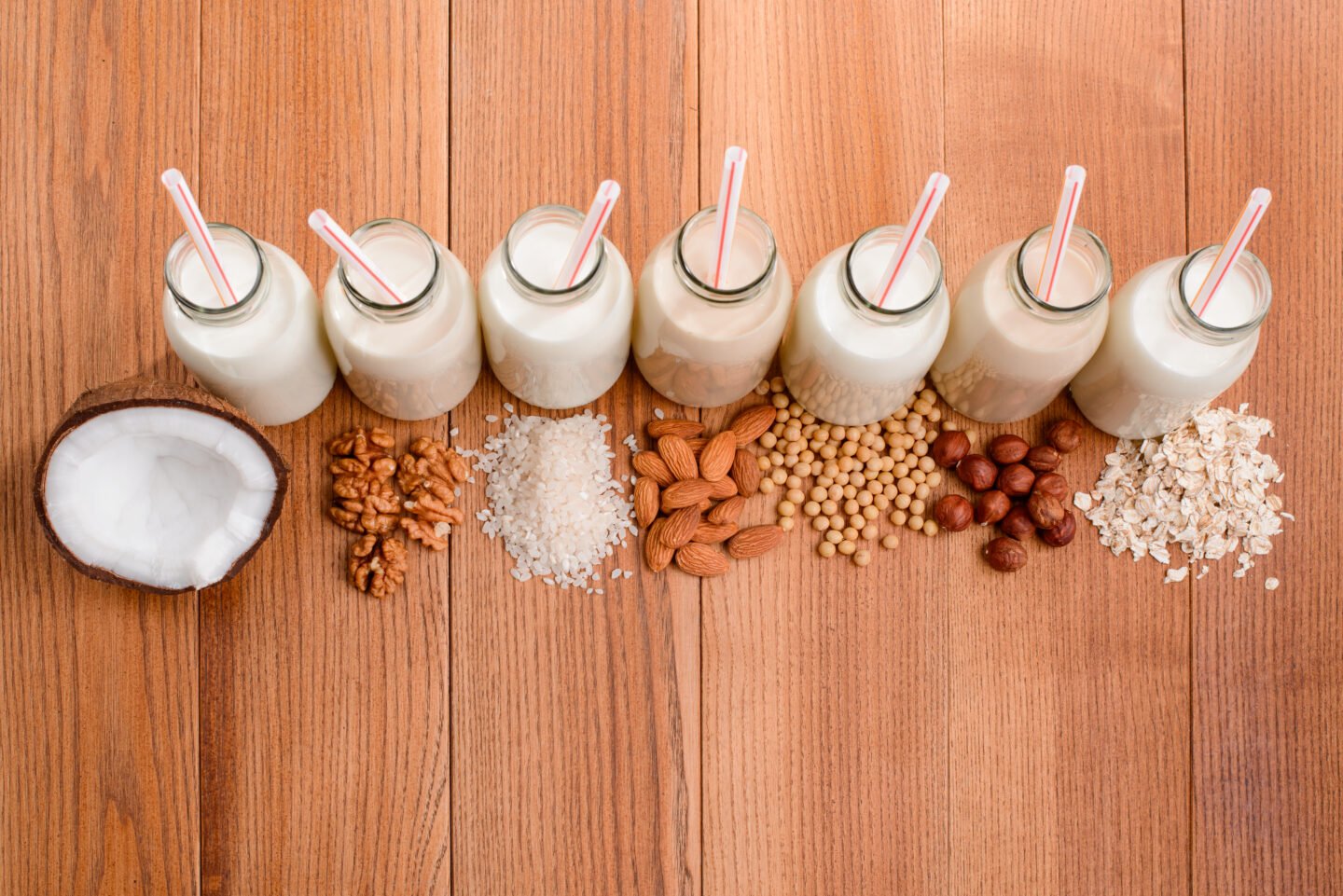 You might be surprised to learn that changing your milk may reduce sugar content.
One cup of whole milk and 2% fat milk has 12 grams of sugar. So if your drink comes with a lot of milk, this could increase the overall sugar amount.
Opting for skim milk, almond milk, oat milk, or half and half will significantly lower the sugar in your drink. You can still achieve that creamy texture you want with many of these substitutes.
These substitutes will also lower the amount of fat in your drink.
Why Do We Care About the Sugar in Our Starbucks Drinks?
We all have some sense that lots of sugar isn't good for our health. But why isn't sugar good for us?
Research shows that consuming significant amounts of sugar has been linked to an increased risk of diabetes, obesity, heart disease, and liver disease.
Studies also indicate that individuals with higher blood sugar levels are at great risk of experiencing a heart attack.
Those studies make it apparent that sugar will have detrimental effects on your physical health. But sugar also impacts our cognition. Research also linked sugar consumption to an increased risk for Alzheimer's disease.
The data tells us that the negative impacts of sugar on your body are widespread. And with it being heavily present in most diets, it's important to try to find ways to cut it out when possible.
If you often drink coffee at home, you can sweeten your coffee using an alternative to sugar. They are healthy ways to sweeten coffee without the blood sugar spike.
Amount of Sugar in Popular Starbucks Drinks
Unfortunately, the vast majority of Starbucks drinks are high in sugar. Let's walk through some of the most popular Starbucks drinks to see how much sugar they have.
One popular drink is the Iced White Chocolate Mocha. A grande size has a whopping 48 grams of sugar.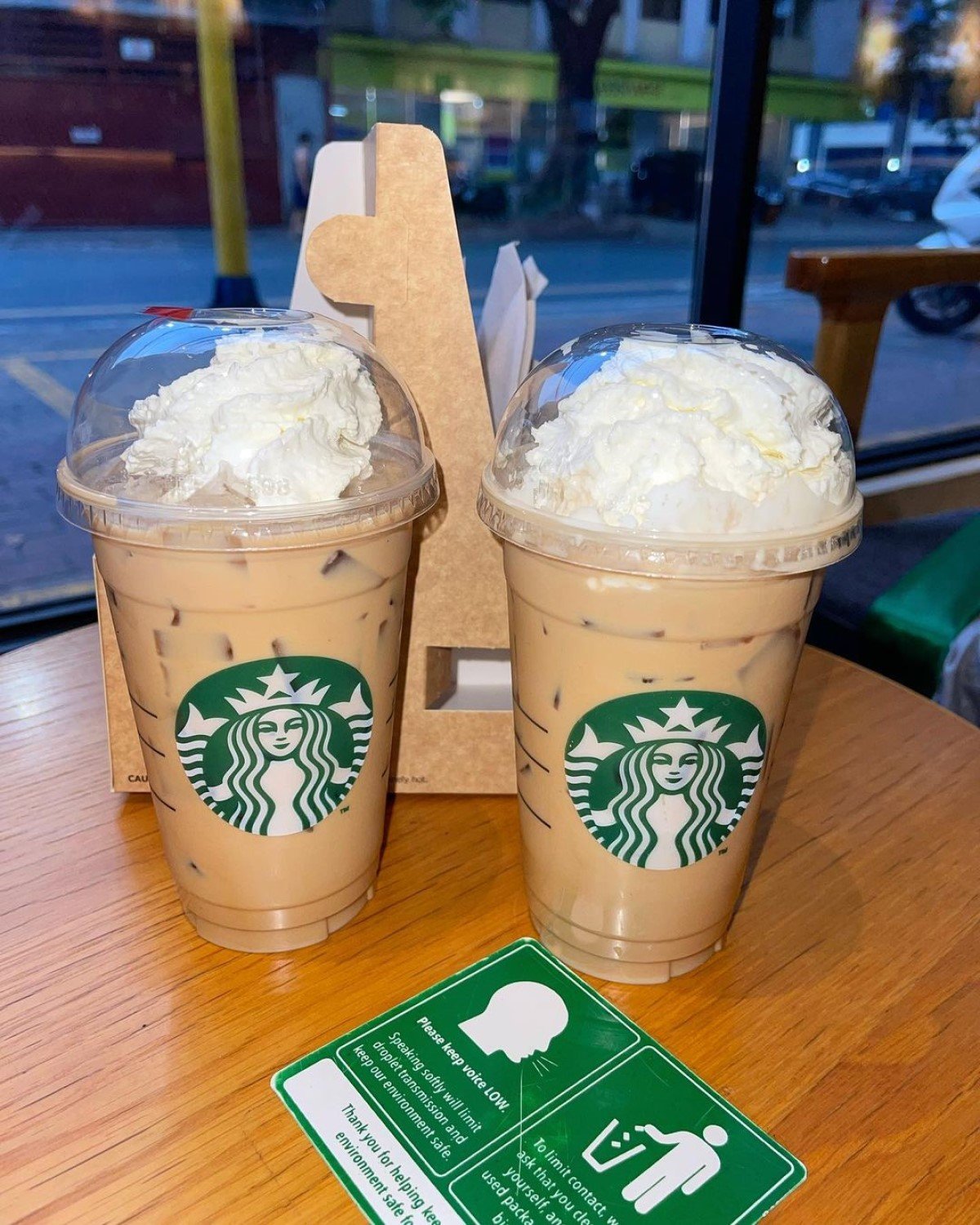 Another drink often ordered at Starbucks during the holidays is the Pumpkin Spice Latte. A grande size will contain 50 grams of sugar.
And if you're a Frappuccino fan, I have bad news for you. The most popular version is the Caramel Frappuccino which has 54 grams of sugar in the grande size.
Some of the drinks that taste the best at Starbucks are high in sugar. And while it's okay to have these drinks occasionally, they should not be your go-to option.
Final Thoughts
Starbucks drinks are known for being high in sugar. Fortunately, many low-sugar options at Starbucks still taste good.
Some of the best low-sugar drinks at Starbucks include the Americano, Iced Latte Macchiato, Iced Caramel Coffee, Vanilla Sweet Cream Nitro Cold Brew, and the Iced Brown Sugar Shaken Espresso. These options contain 12 grams or less of sugar in a grande size.
You don't want to consume excessive amounts of sugar as it could place you at risk of developing diabetes, obesity, heart disease, and other health complications.
If you don't want to have one of these low-sugar drinks, you can still reduce the amount of sugar in your Starbucks order. Simply swap out for sugar-free syrup, reduce the number of pumps of syrups, choose a smaller size, or swap out the milk.
You can still enjoy your coffee at Starbucks without ignoring your health. Try one of these low-sugar options, and you might be surprised that you don't miss all the sugar.