Many people enjoy adding sugar to their coffee to make it more enjoyable, but adding sugar may harm your health. Luckily, many alternatives to sugar in coffee still taste great.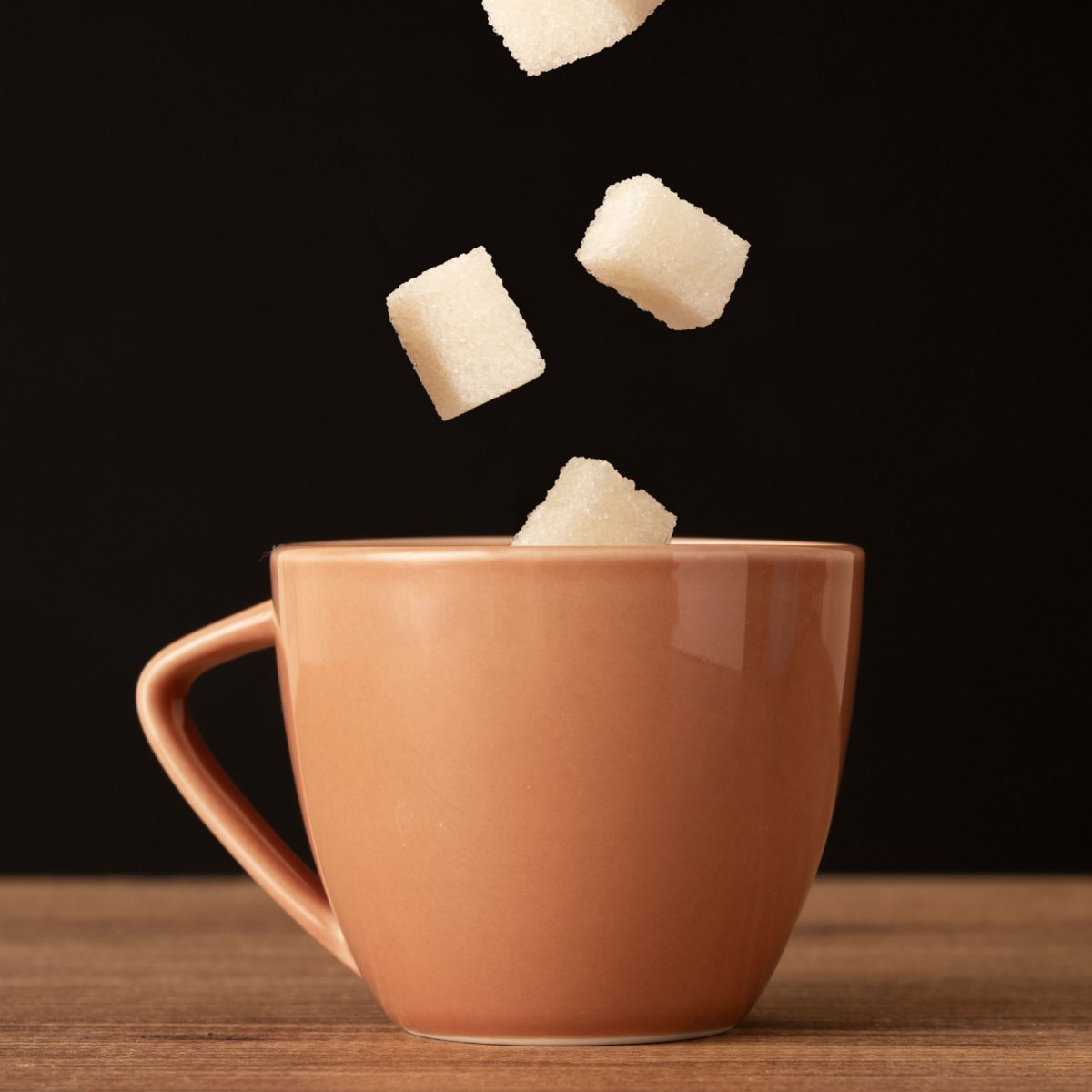 Some of the best alternatives to sugar in coffee include monk fruit, stevia, honey, maple syrup, agave syrup, and cinnamon. You can also add milk or cream to enhance the taste without the added sugar.
This article will help you understand the benefits of each of these sugar alternatives. By the end, you can decide which option to add to your next cup of joe.
Table of Contents
Best Sugar Alternatives in Coffee
1. Monk Fruit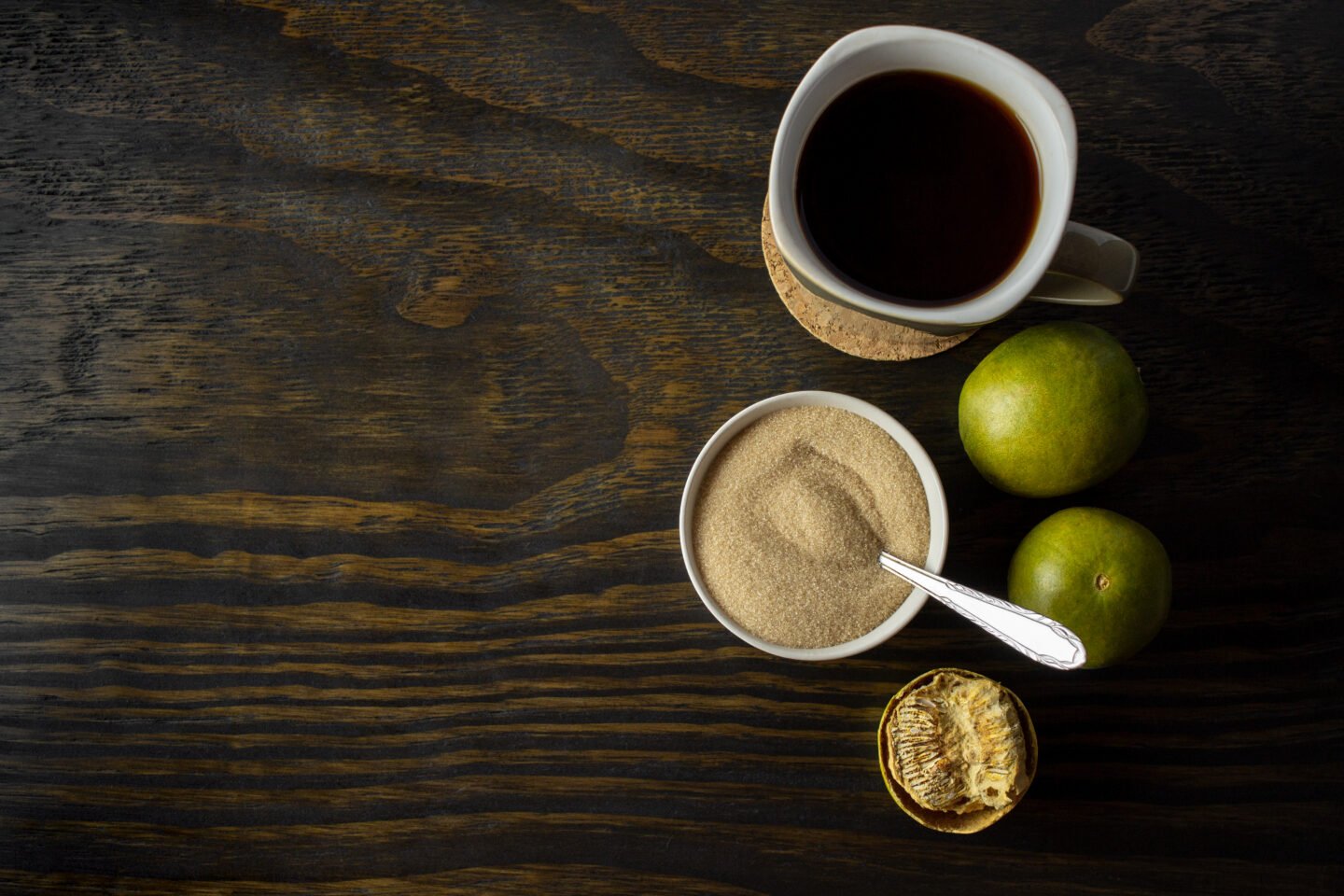 So do you have to drink your coffee black to be healthy? Luckily the answer is no. Many sugar alternatives will improve the taste of your coffee without causing damage to your body.
One of these sugar alternatives is a sweetener called monk fruit. Monk fruit comes from a plant in southern China called the lo han guo plant.
Monk fruit makes an excellent alternative to sugar in coffee because it won't spike your blood sugar. Research also indicates that it is full of antioxidants which may reduce your risk of cancer.
You can find this sweetener in either powder or liquid form at grocery stores. And if it didn't already sound wonderful, it also has zero calories.
The one potential downside is that monk fruit is approximately 200 times sweeter than cane sugar. Some people feel it is almost too sweet when added to their coffee.
To avoid making your drink too sweet, begin with small amounts and adjust as needed when using monk fruit as a sugar replacement in coffee.
2. Stevia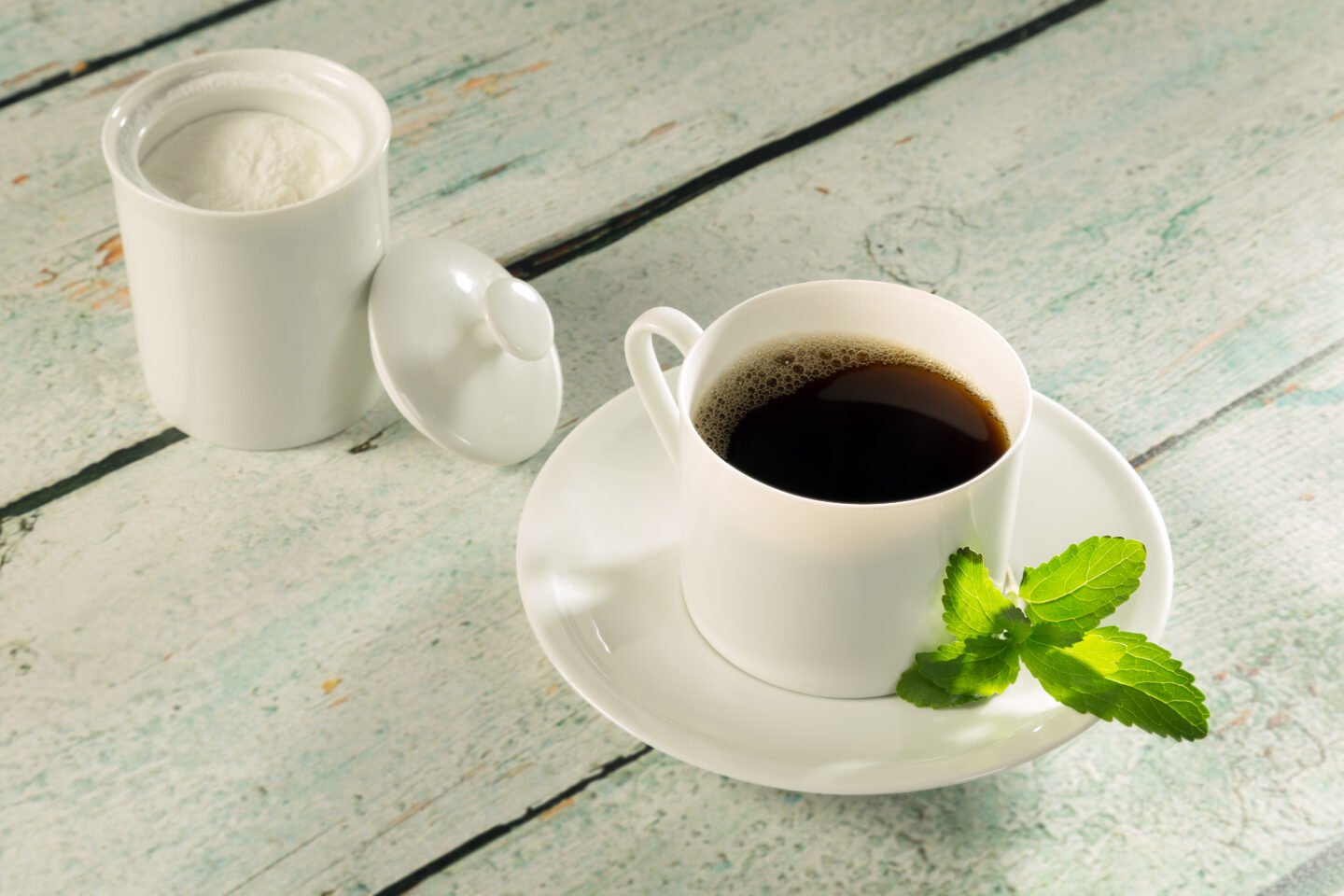 Stevia is probably a more familiar sugar alternative. Stevia comes from the stevia plant in South America.
Like monk fruit, stevia is a zero-calorie sweetener available in powder or liquid form. Both forms will easily dissolve in your coffee.
Stevia has been linked to various health benefits, including reducing your risk of obesity, diabetes, high blood pressure, cancer, and inflammation.
Stevia is also significantly sweeter tasting than cane sugar. It's approximately 100 to 300 times sweeter than cane sugar. So again, slowly add this sweetener to avoid making your coffee too sweet.
Another perk of stevia is that you can also find it with added flavors like vanilla or caramel. This can improve your drink even more if you enjoy flavored coffee.
3. Honey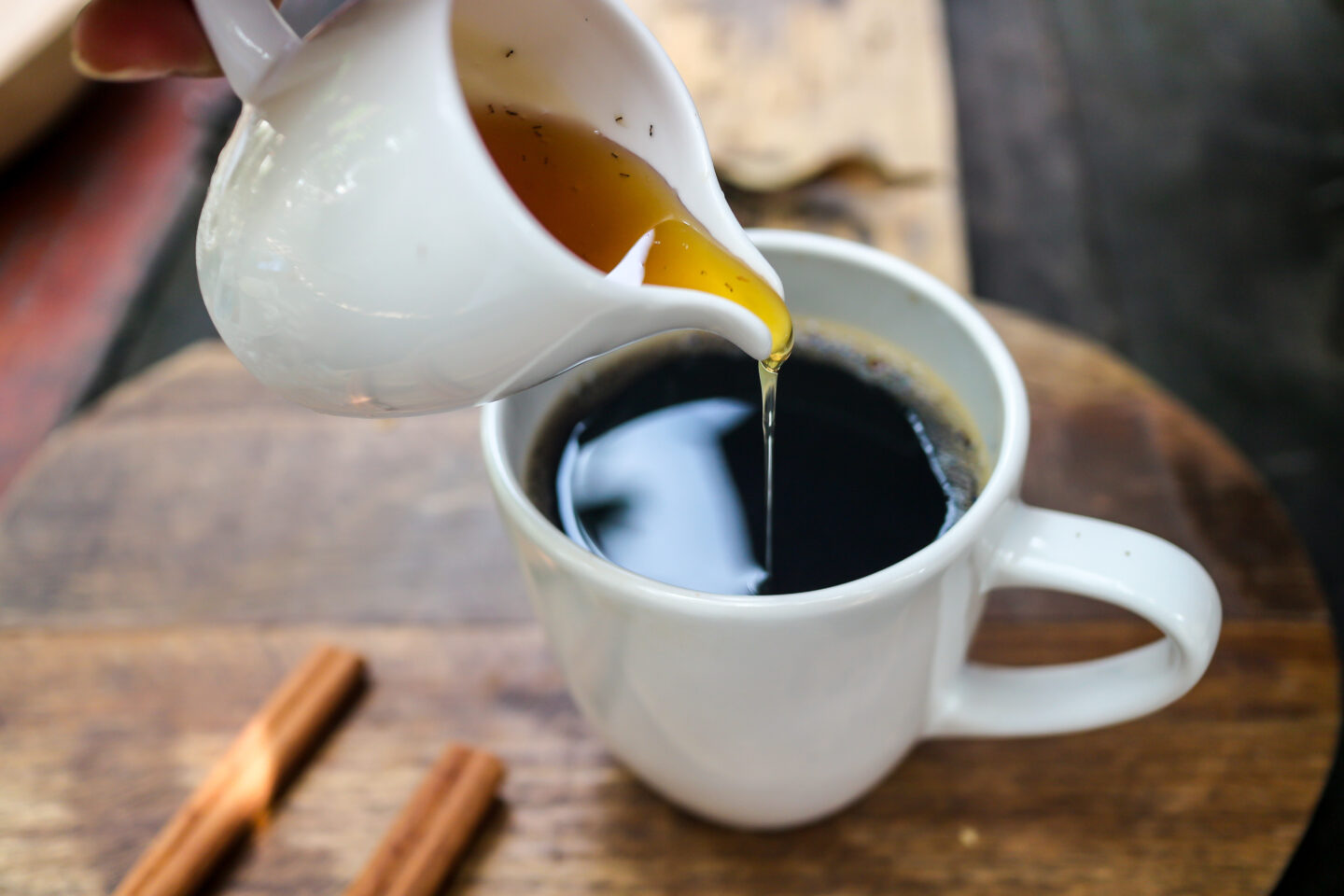 Honey is another great sugar alternative if you want to go natural with your sweetener.
Research shows that honey is anti-inflammatory and full of antioxidants. It also has been linked to reduced risk of diabetes, cardiovascular disease, and gastrointestinal issues.
Unlike stevia and monk fruit, honey is not a zero-calorie sweetener. Per tablespoon, honey has about 64 calories. So, adding multiple tablespoons to your coffee could quickly accumulate calories.
Honey also won't dissolve quite as quickly as other sugar alternatives in your coffee. But with a bit of stirring, it will get well distributed.
If you love the flavor of honey, adding honey to your coffee may take it to the next level.
4. Maple Syrup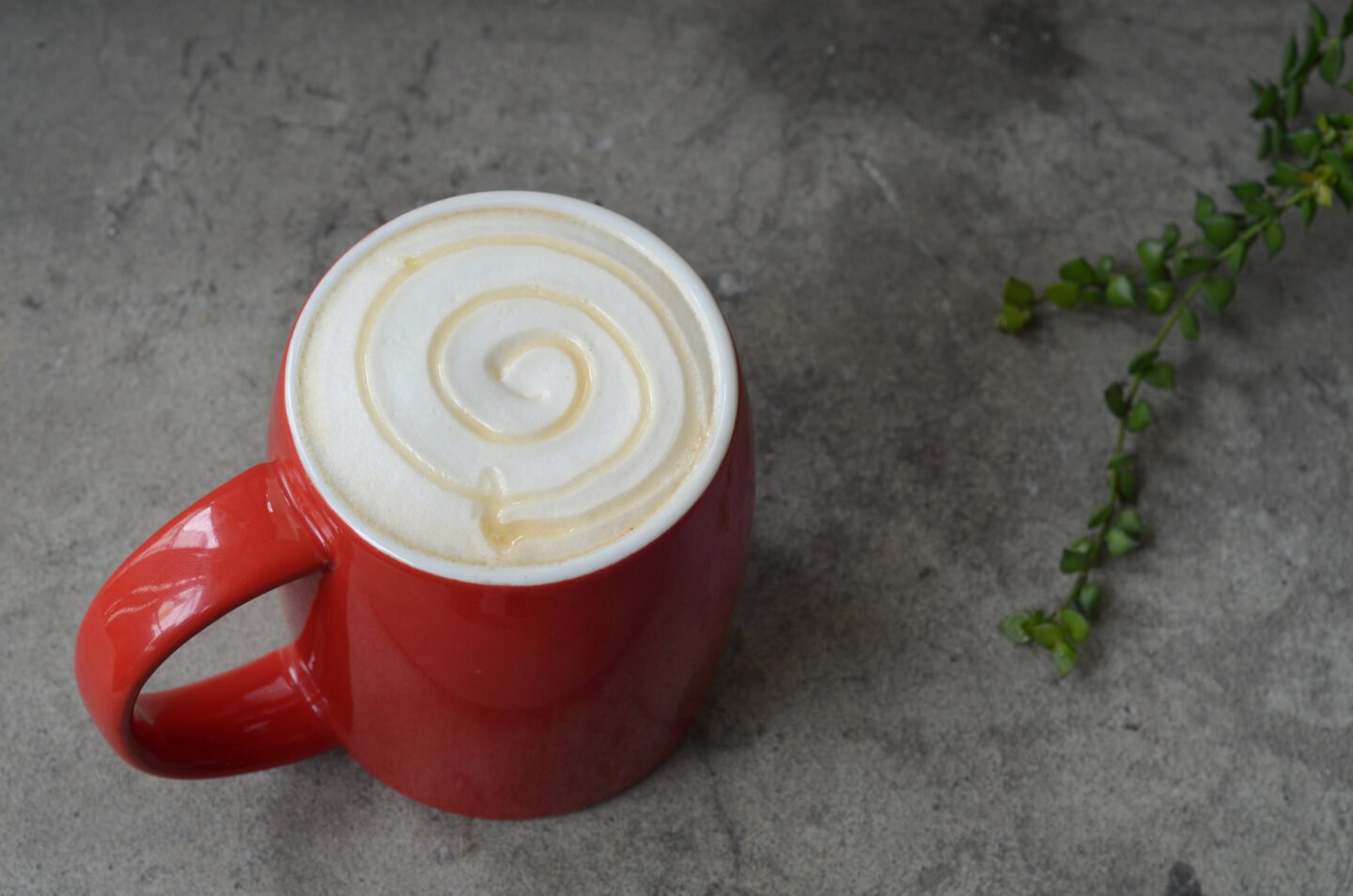 You might be thinking maple syrup is just for pancakes. But you are missing out if you've never added it to your coffee.
Maple syrup is rich in antioxidants and has even been found to be helpful for treating certain stomach cancers. It also won't result in the same blood sugar spike that cane sugar causes.
Like honey, it's a bit calorically dense, clocking in at 52 calories per tablespoon. So don't add too many tablespoons to your coffee.
An important thing to note regarding maple syrup is that it needs to be pure and organic. Some variations of maple syrup contain corn syrup and artificial sweeteners. Those versions of maple syrup will not be good for your health.
The other advantage of using this sweetener in coffee is that many people already have it in their kitchen.
5. Agave Syrup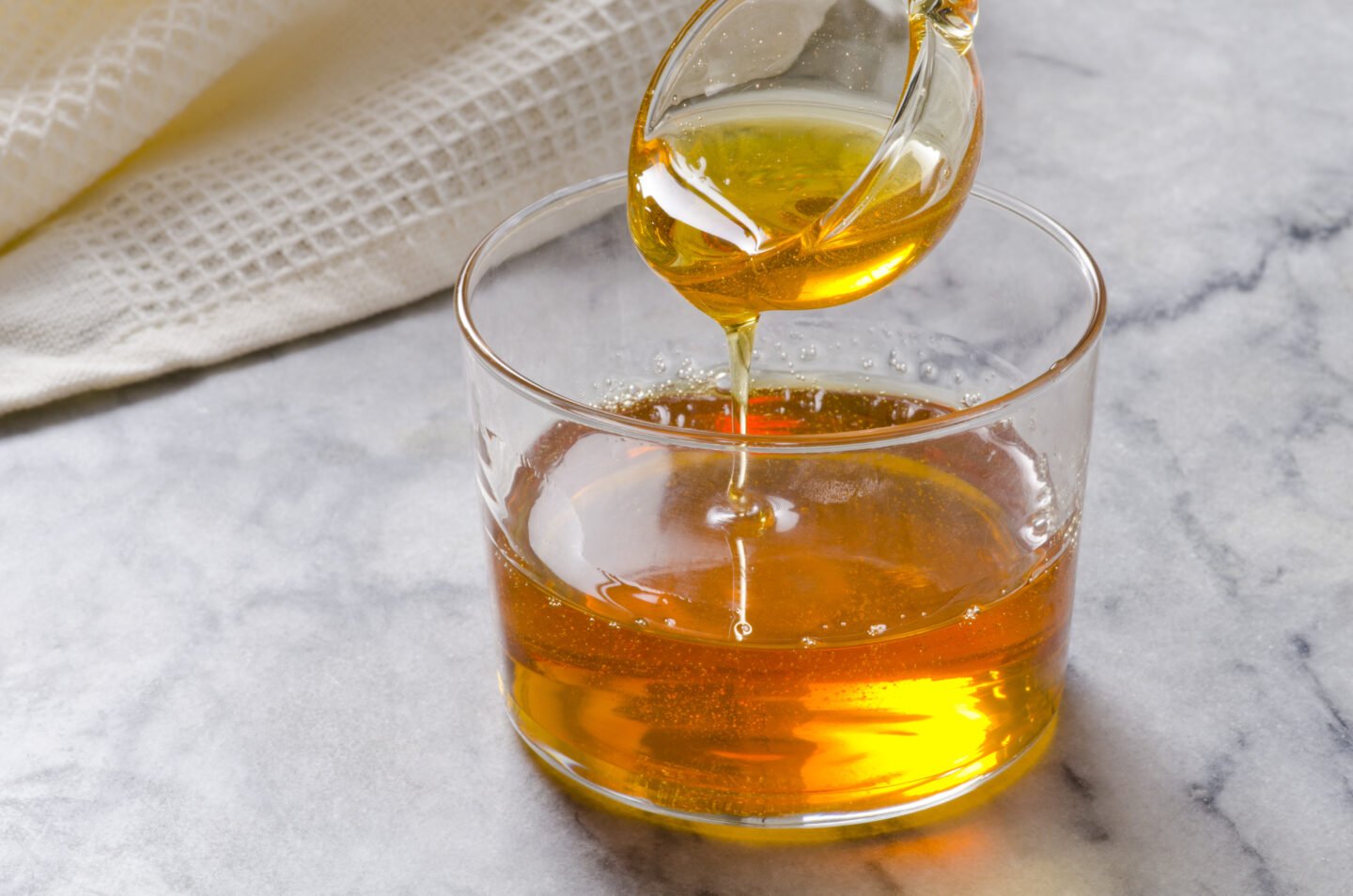 A less common syrup that is a great sugar alternative is agave syrup. You may have guessed by its name that it comes from the agave plant.
Relative to many sweeteners on the market, agave syrup is more dense in vitamins, minerals, and antioxidants. It has also been found to be a good option for individuals looking to lose weight and manage their blood sugar.
Despite all its health benefits, agave syrup is a calorically dense sweetener. It has about 63 calories per tablespoon.
However, many people find agave syrup sweeter than honey or maple syrup. So they don't need to add as much to achieve their desired sweetness.
Agave syrup also comes in light, medium, and dark variations. Many like the dark agave syrup in coffee because it gives off an almost caramel-like flavor.
6. Cinnamon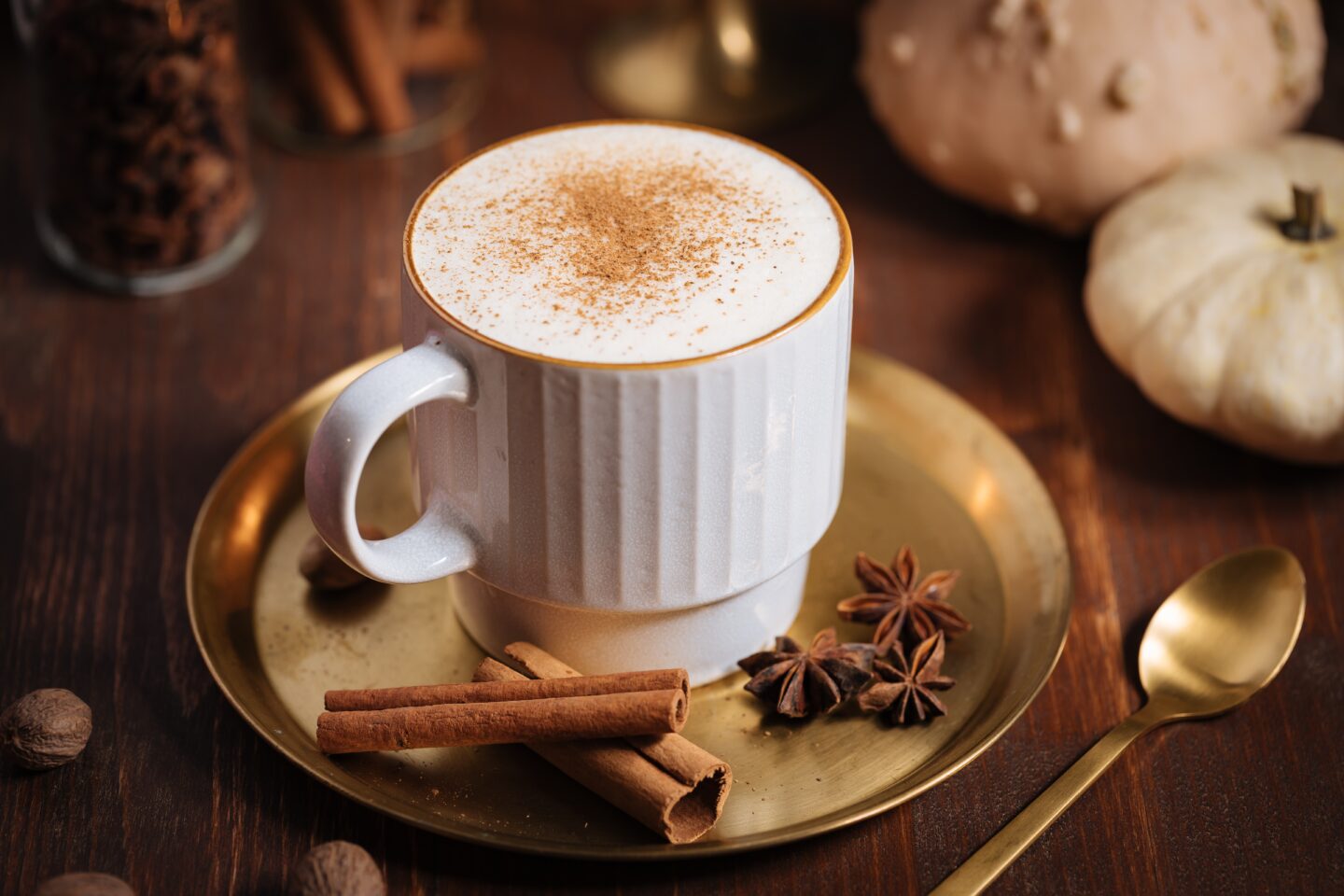 Cinnamon is not a sweetener, but it can still make a great sugar replacement in coffee.
Many people add sugar to their coffee because they don't like the bitter flavor. Cinnamon can offset the bitter flavor without adding the unwanted effects of sugar.
Research shows that cinnamon is a powerful spice. It is an anti-inflammatory and an antimicrobial that reduces your risk of cancer, heart disease, and obesity.
Cinnamon also won't add any calories to your coffee. This means you can add as much as your heart desires without worrying.
You can also add cinnamon to black coffee. But cinnamon with a bit of milk makes for a tasty coffee without the negative consequences of sugar.
7. Milk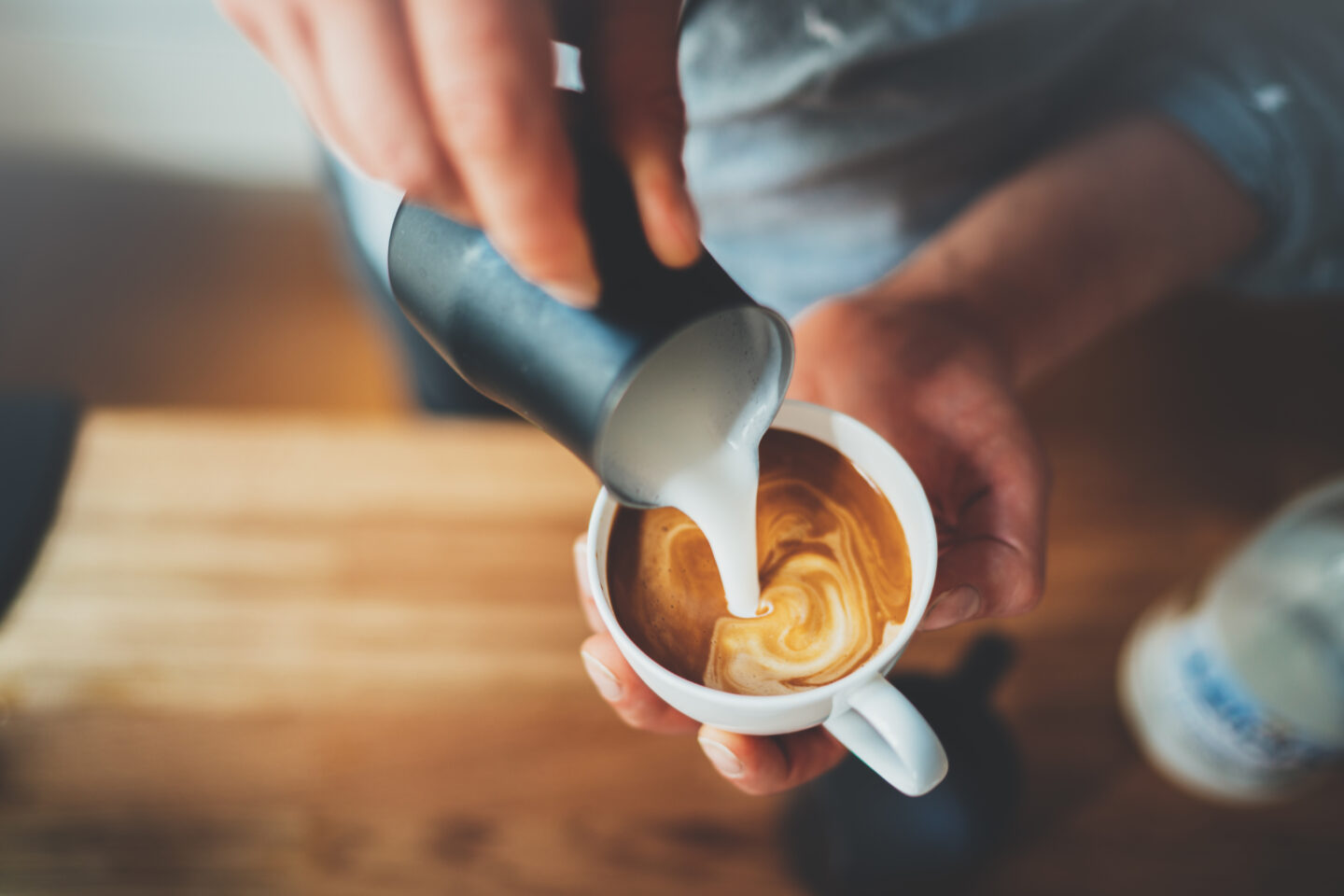 Another option is to skip the sweetener altogether in your coffee. In its place, you can add more milk or cream.
Keep in mind when we say milk, we don't mean coffee creamer. Many coffee creamers are loaded with added sugars.
We're referring to plain old dairy milk, plant-based milk, or plain cream. Adding an extra splash of milk or plain cream can reduce the bitterness of coffee without adding sugar.
Be mindful that the heavier the cream, however, the more calories. So if you're adding whole milk or heavy cream, you still want to add it sparingly to your coffee.
Sugar Alternatives You May Want to Avoid
1. Coconut Sugar
While there are many excellent sugar alternatives, there are also a few you should avoid.
Many people will claim coconut sugar is a healthy alternative to cane sugar. While it does have some nutrient benefits, it causes just as high of a blood sugar response as cane sugar.
When it comes to your health, coconut sugar will be just as unhealthy as cane sugar. Don't fall for false advertising.
2. Beet Sugar
Another sugar replacement that is marketed as healthy is beet sugar. Unfortunately, beet sugar is primarily made of sucrose.
Sucrose is what makes up cane sugar. So beet sugar is almost the same as cane sugar and will have similar physiological effects.
Once again, this means beet sugar is no better for you than cane sugar.
Is Sugar Really Bad for Your Health?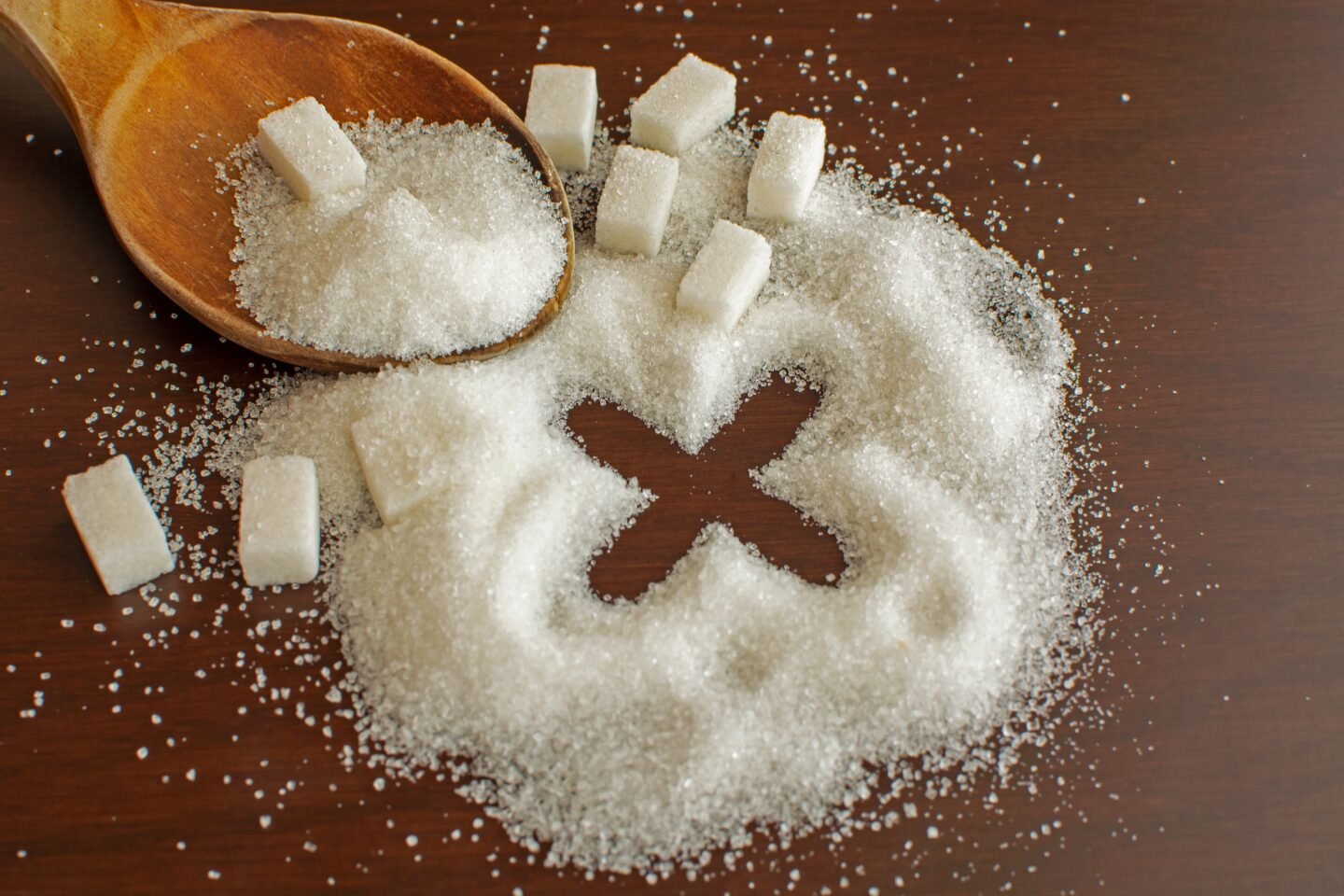 All around us, we hear messages that sugar is bad for us. But how bad is it really?
Research tells us that sugar is associated with an increased risk of several chronic diseases. The chronic diseases cane sugar is linked to include:
Obesity
Cardiovascular disease
Liver disease
Cognitive degeneration
Certain forms of cancer
So research confirms that sugar is as bad as everyone says it is for your health.
And with sugar present in many processed foods, we often consume too much of it. It probably wouldn't be a major issue if we only had it in small amounts occasionally.
Unfortunately, adding sugar to your daily coffee will only increase your total sugar consumption. And if you like your coffee sweet, all that sugar may negatively impact your body.
What If I Still Want to Use Cane Sugar?
If you try all the sugar alternatives and decide that you still want cane sugar, there is room for compromise. But make sure you genuinely give each one a try, as odds are you may like one better than sugar.
While no amount of sugar is going to be good for your health, it may be okay to have it in very small quantities. Most dieticians suggest consuming no more than one to two teaspoons in your coffee.
One to two teaspoons are typically much less than most people add to their coffee. Note that a tablespoon has three teaspoons, so you're adding less than a spoonful of sugar.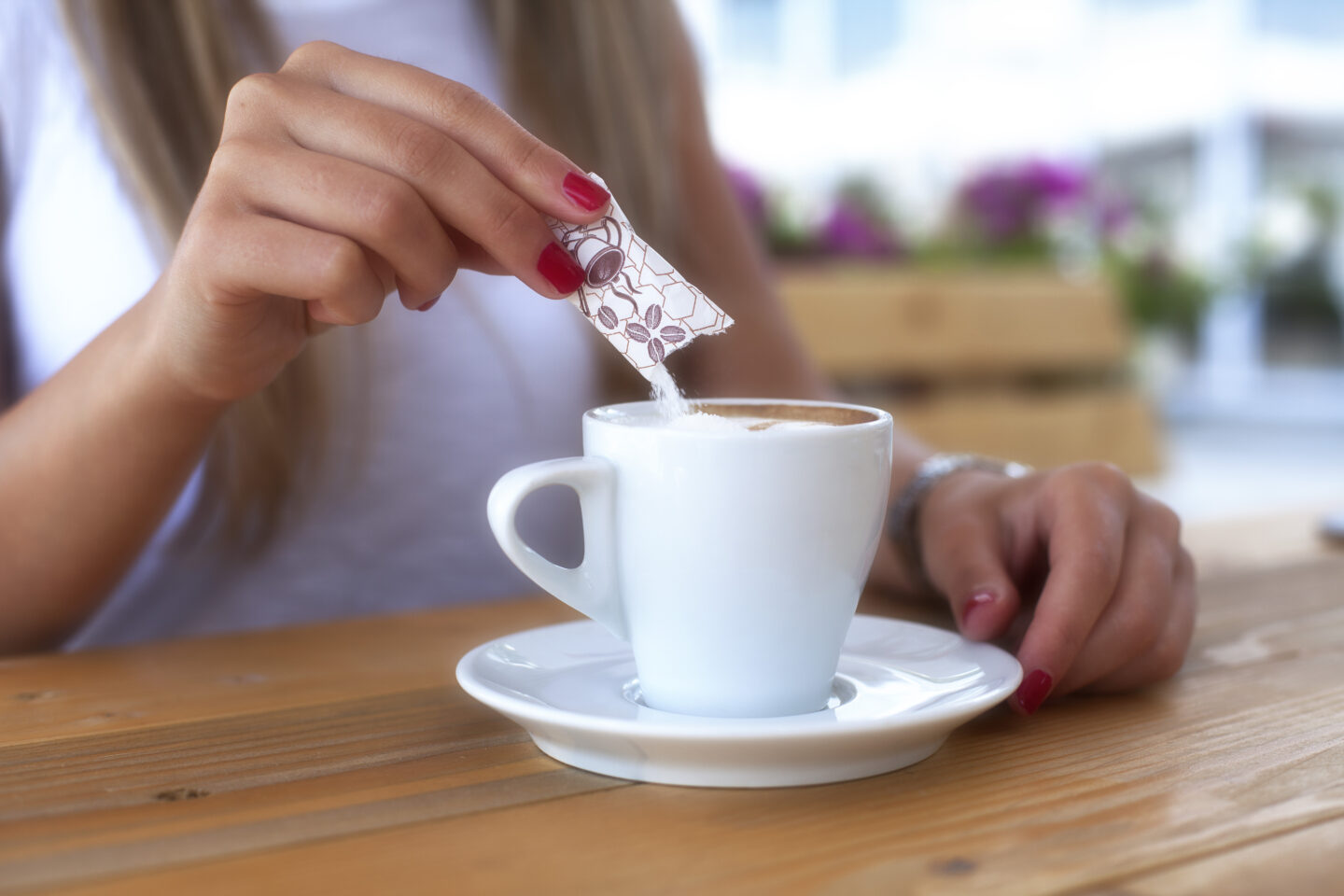 If you can exert self-control and not dump sugar in your coffee, you can continue to have it.
Still, it's not your best option at the end of the day. It is worth adapting to a sugar alternative for your long-term health.
Final Thoughts
Sugar is often used to improve the taste of coffee. However, a sugar alternative in coffee can do the same without all the negative health consequences.
Some of the best sugar alternatives are monk fruit, stevia, honey, agave syrup, maple syrup, and cinnamon. You can also just add more milk or plain cream to reduce the bitterness of your coffee.
Some of these options have zero calories, while you must measure others to avoid adding excessive calories. Sugar alternatives may taste much sweeter than sugar, so slowly add them to your coffee.
Avoid coconut sugar and beetroot sugar. These sweeteners have both been found to have similar effects on your health as cane sugar.
If you must add cane sugar to your coffee, limit yourself to one to two teaspoons. But you owe it to your health to try some sugar alternatives. With a little experimentation, you may find that you like your coffee better with a sugar alternative.