Maybe you've heard your Starbucks barista ask if you'd like your iced coffee "with breve," or maybe your coffee date ordered a breve latte, and you're curious to know what that means.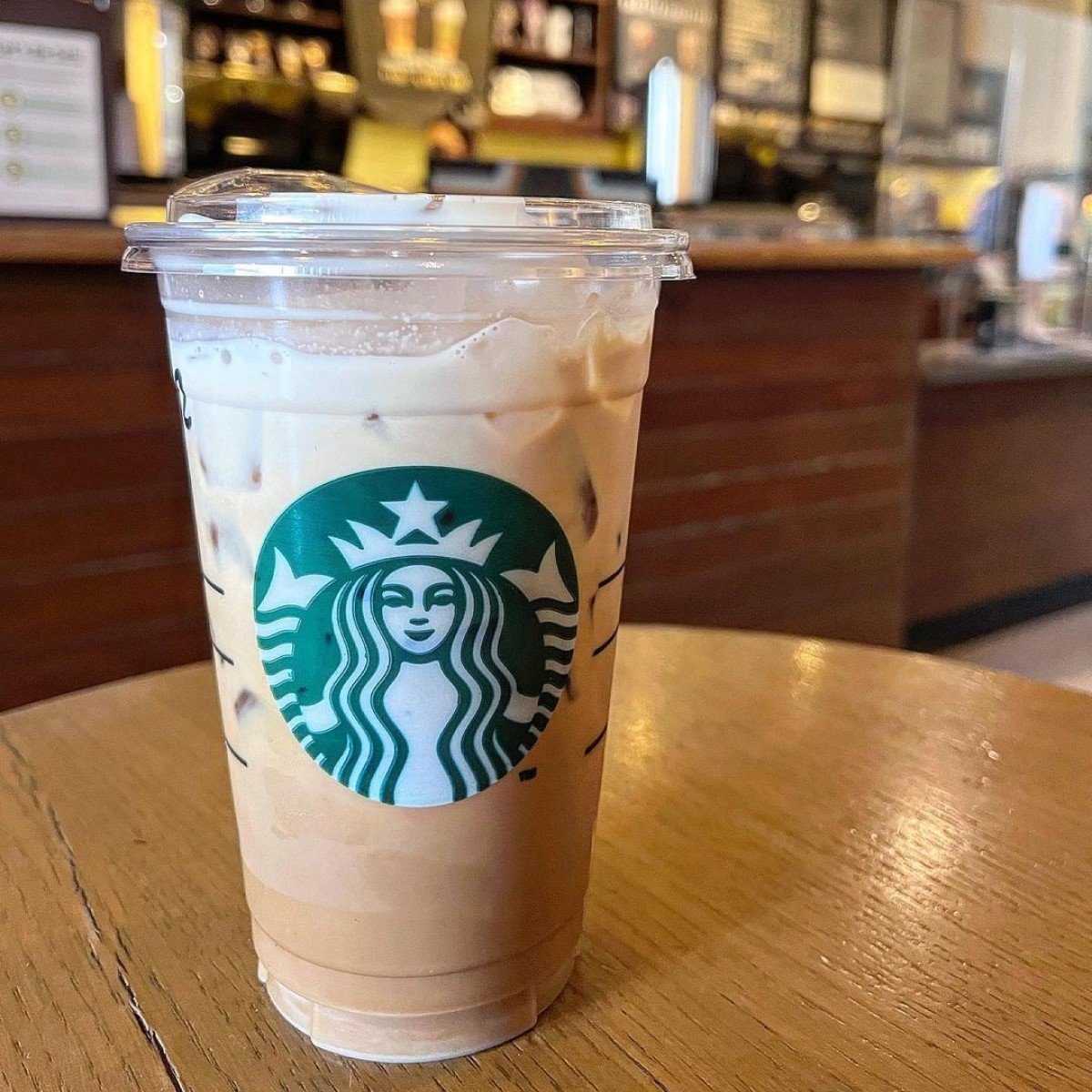 Actually, Breve is a fancy word that simply means "made with half-and-half." While it gets a little more complicated than that, that's the general gist of it.
Table of Contents
Where Did The Word Breve Come From?
As with so many espresso and coffee terms, the word breve comes from Italy. The word breve translates to "short," which is in reference to the size of the beverage, and not necessarily the kind of milk used.
However, a traditional Breve Latte is meant to be a small drink. Half-and-half or cream is much thicker than milk because it contains a much higher concentration of fat and lactose. This means it is much richer in not only flavors but calories, too.
Why Order a Breve Drink?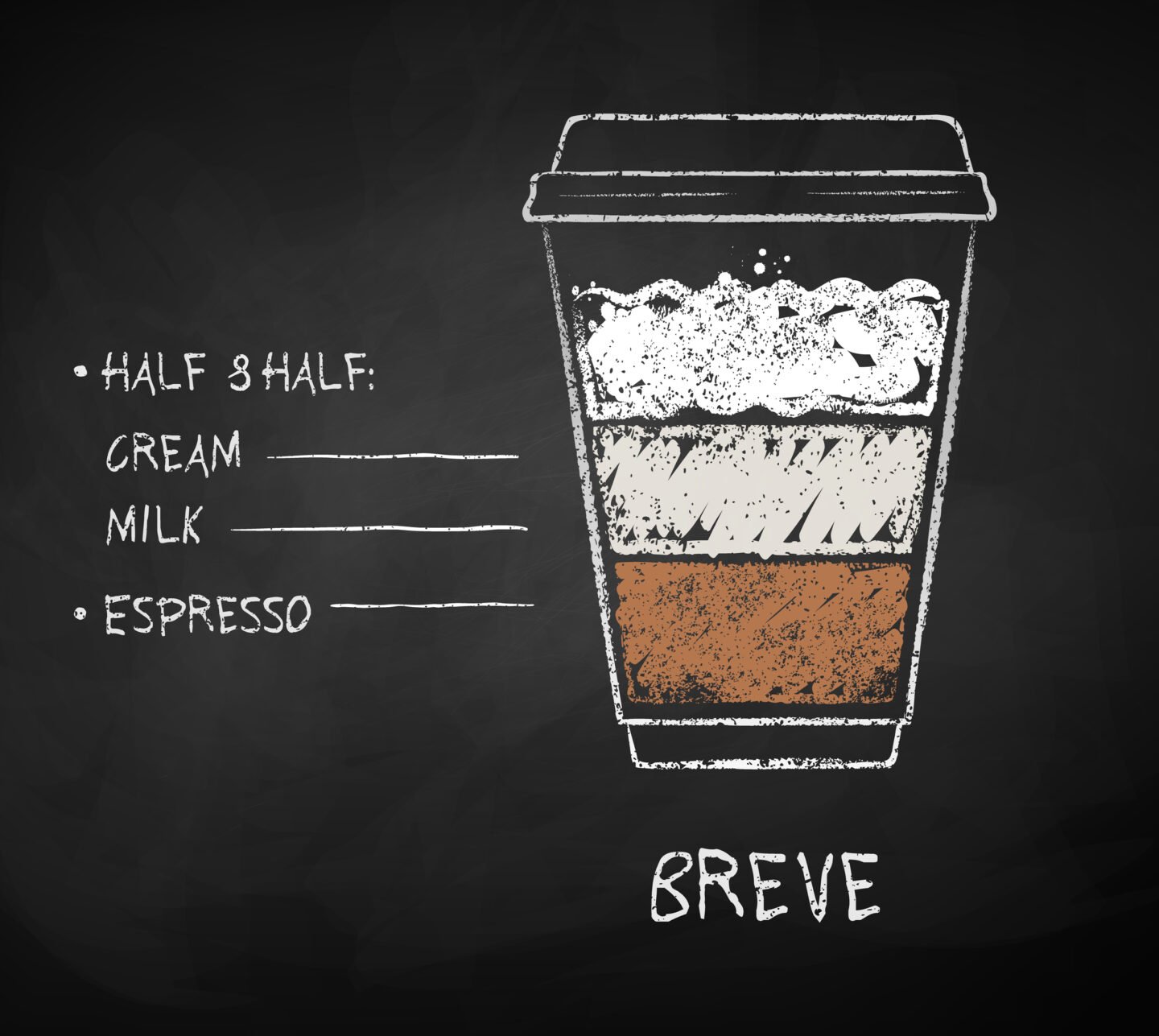 Most people enjoy ordering their drinks because it provides quite a bit more sweetness than traditional two-percent milk.
Lactose is actually a naturally occurring sweetener. This means that ordering it alongside espresso shots or on top of your coffee will naturally tone down the acidic nature of your coffee.
Cream naturally has a pH of around 7, and coffee typically has a pH of about 5. This means that cream or milk will naturally round out the acidity of your espresso or coffee to make it more palatable.
Another interesting thing to note is that espresso shots will oxidize naturally just seconds after brewing. This oxidation process is sometimes referred to as espresso shots "dying." While shots that have been sitting for a while are still totally drinkable (and even sometimes preferred), a chemical change occurs.
Shots that have "died" or oxidized lose some of their natural sweetness and typically become more bitter. Quickly mixing your shots in milk high in lactose (like half-and-half) prevents the oxidation process from occurring and helps retain some of the natural sweetness as well.
How Do You Order a Breve Drink?
There are tons of ways to order a drink breve. Also, many people believe that the word breve can only be used in reference to hot drinks, which isn't true. This misunderstanding is probably because breve drinks are commonly ordered because of the superior quality of steamed half-and-half over steamed milk.
Steamed half-and-half creates a stunning micro-foam. Microfoam is full of dense tiny bubbles that are incredibly creamy and thick.
Some breve drinks you can order are:
1. Breve Latte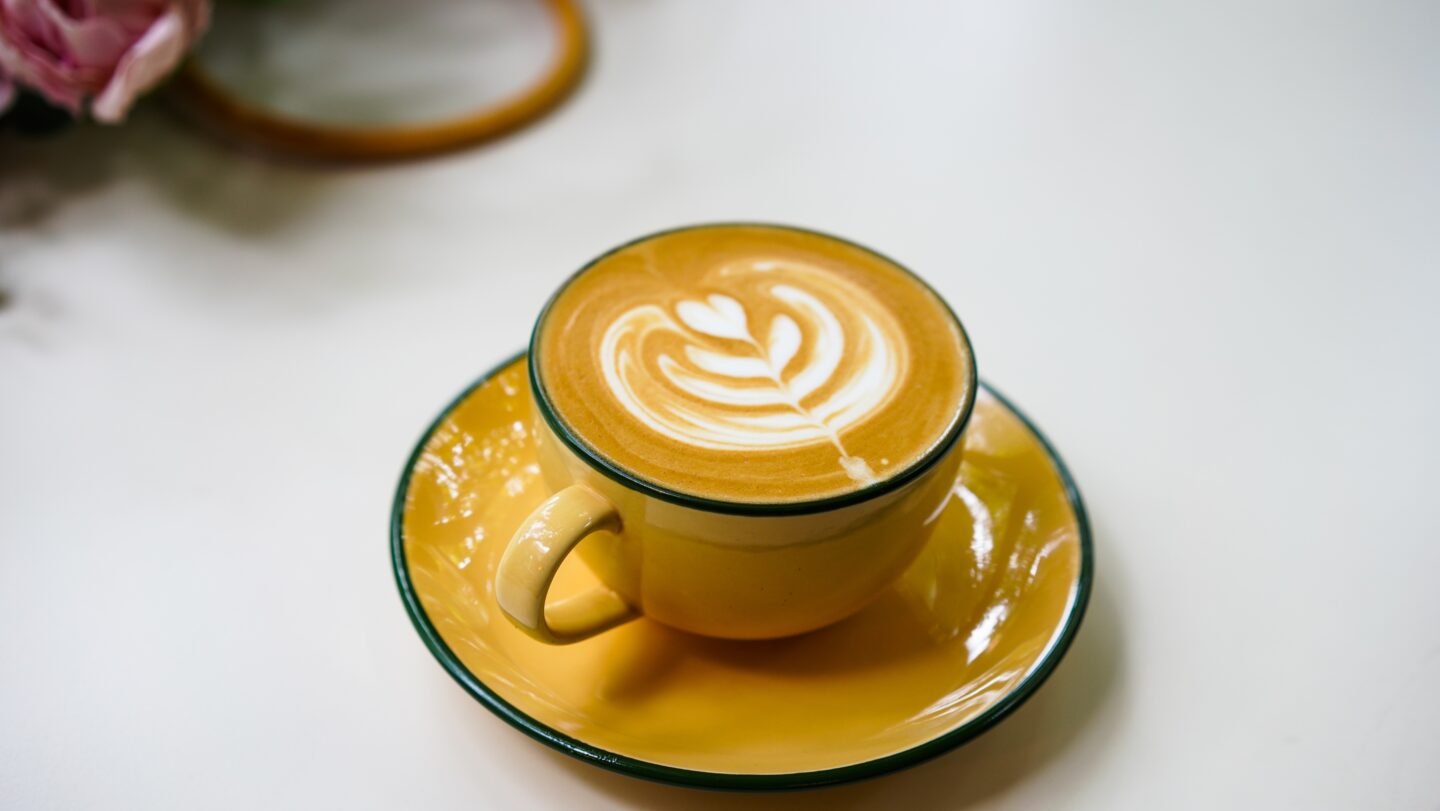 Breve Lattes can be made hot or iced and are incredibly creamy and rich. As stated before, the higher lactose content helps make the espresso shots taste sweeter and richer. It also helps prevent the oxidation of the espresso shots, which helps keep them sweeter. Other names for a breve latte are cafe breve, breve latte, or latte breve.
2. Breve Cappuccino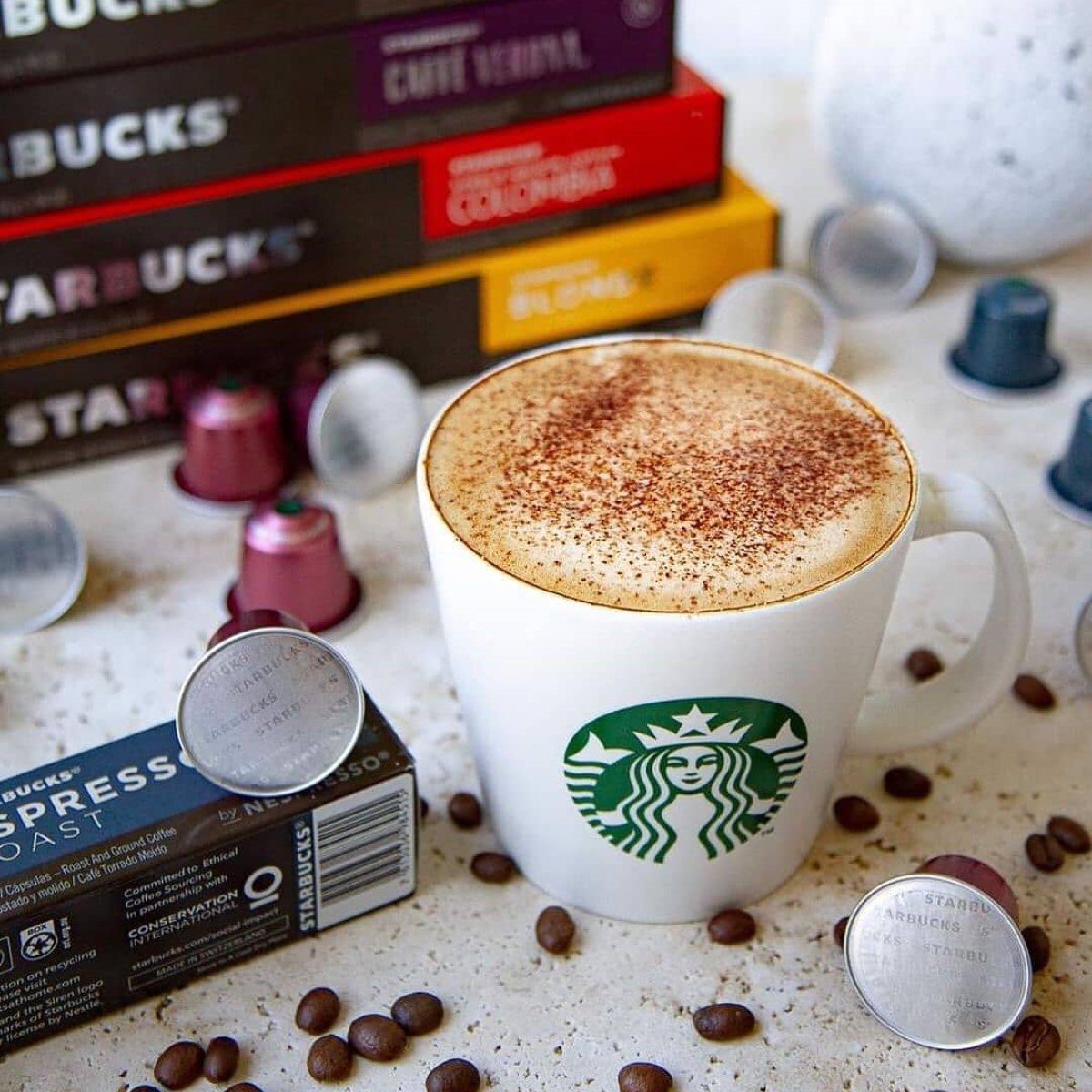 Cappuccinos have the same components as a latte, except the milk gets frothed longer and produces a lighter drink with extra foam. Dry cappuccinos have even more foam than "wet" ones.
Breve cappuccinos are especially palatable because of the superior quality of the foam half-and-half creates.
3. Breve Misto
A Cafe Misto is a fancy way of saying "brewed coffee with steamed milk over the top." Typically a Misto will be half coffee and half steamed milk, but the ratio can be whatever you prefer. A Breve Misto is the same, except the milk is half-and-half instead.
4. Breve Flat White
A Flat White is an Australian-born drink that is traditionally made with whole milk and ristretto shots. While you can order this in whatever size you want at coffee shops, if you're in Australia, it is common to only see these beverages made in 5 to 6-ounce portions.
What is special about a flat white is that the ristretto shots contain less water and pull at a shorter time. This makes them richer in flavor and sweeter than traditional espresso shots. Making this with half-and-half would further the naturally occurring sweetness of the beverage and produce even more desirable micro foam.
Are Breves Healthy to Drink Everyday?
There are a couple of key points to consider when we analyze the health benefits of breve. First, half-and-half doesn't expand like two-percent and one-percent milk do. This is because of the dense micro-foam that half-and-half produces.
Also, half-and-half is much higher in cholesterol and fat than other milk as well. Half-and-half contains 315 calories per cup, while two-percent milk contains just 120 calories.
If you can't get enough of the superior foam a Breve Latte provides, we get it. However, if you're hoping to order a breve every day, it is recommended you stick to the traditional serving size of below eight ounces.
Remember that an espresso shot is 1 fluid ounce of liquid, so if you order a "short double Breve Latte," you will get two ounces of espresso and 6 ounces of half-and-half. This means your beverage will contain about 250 calories.
Final Thoughts
Ordering a breve latte can be a welcome treat if you're looking for a fun way to shake up your morning coffee run. The foam quality is unmatched compared to other milk options, and the lactose density means your espresso shots will be much sweeter and more palatable.
Just be sure to keep your portion sizes in line with your health goals when ordering a breve latte since calories and cholesterol add up quickly.