There are dozens of different brands of gummy bears available at the supermarket or convenience store; some are halal and others are not. However, if you're going for nostalgia value, there's one brand that stands above them all. Haribo gummy bears are some of the most recognized around the world, but is Haribo halal?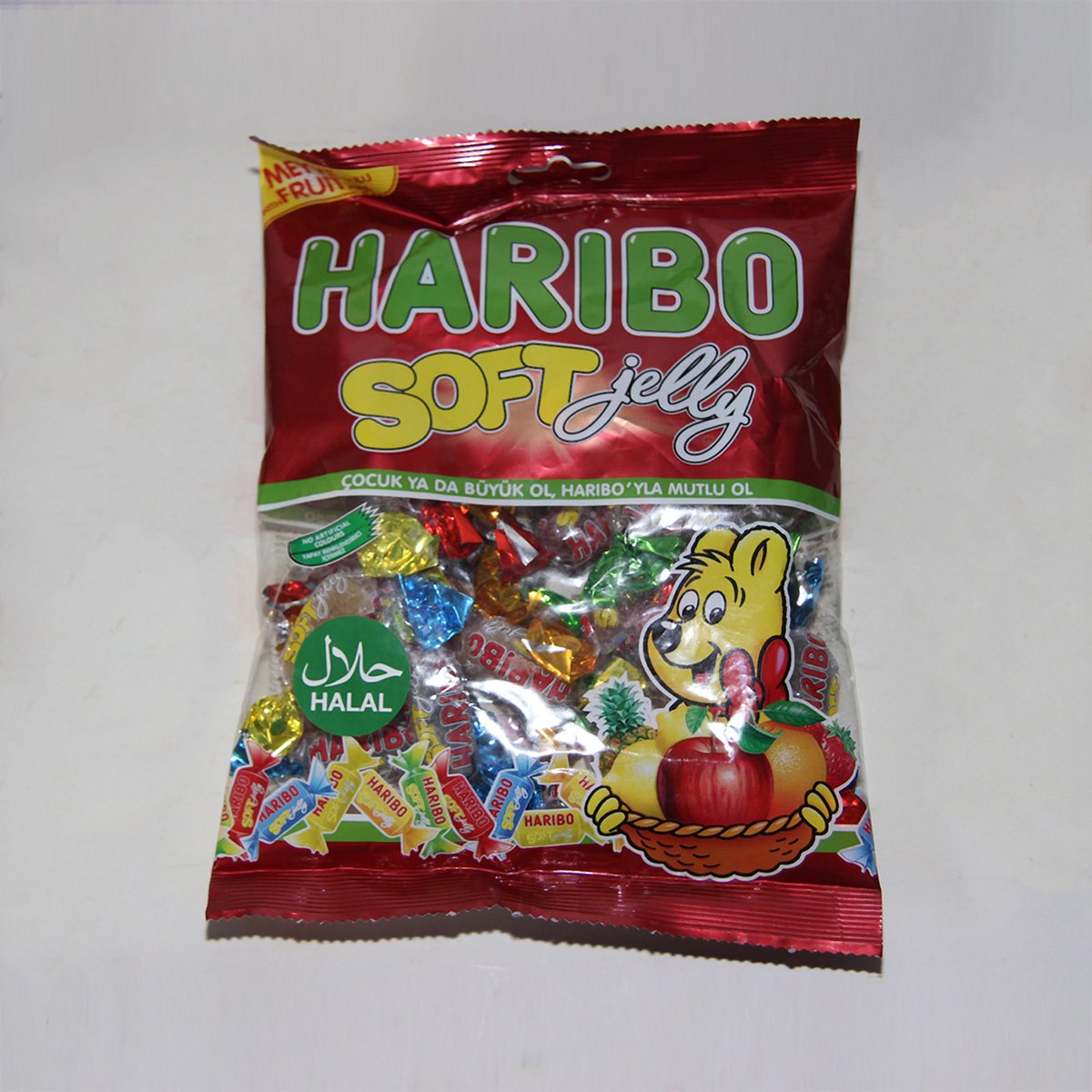 Whether your pack of Haribo gummy bears is halal depends on where you're getting them and the specific variety. While not all Haribo gummy bears are halal, some varieties produced in Turkey are and can be enjoyed by Muslims.
Though when it comes to finding halal gummy bears, it's always better to do your research. That's why we put together this complete guide.
Table of Contents
What's in Haribo Gummy Bears?
Haribo gummy bears include a long list of different ingredients, some more expected than others. To see whether or not the basic recipe contains gelatin, you can scan the list of ingredients for yourself. These ingredients include sugar, gelatin, fruit juice, citric acid, water, fruit concentrate, artificial flavor, beeswax, carnauba wax, and traces of milk and wheat.
As you can see, the basic recipe does include gelatin as one of the main ingredients, which means it can't be enjoyed by Muslims following a halal diet.
It's also worth mentioning that the gelatin in Haribo gummy bears comes from pigs, not cows. The product is neither halal nor kosher.
Where You Get Your Gummies
Luckily, not all Haribo gummies contain gelatin. In fact, one of their main production facilities is in Turkey, a country with a huge Muslim population. The gummies produced there contain gelatin derived from beef, which Muslims may eat.
In fact, you can even order Haribo gummies made in Turkey online. Just make sure to check the ingredients at the back of the bag before eating. Please note that Haribo products made in Germany, Austria, or the United States are made with pork gelatin.
Other Haribo Products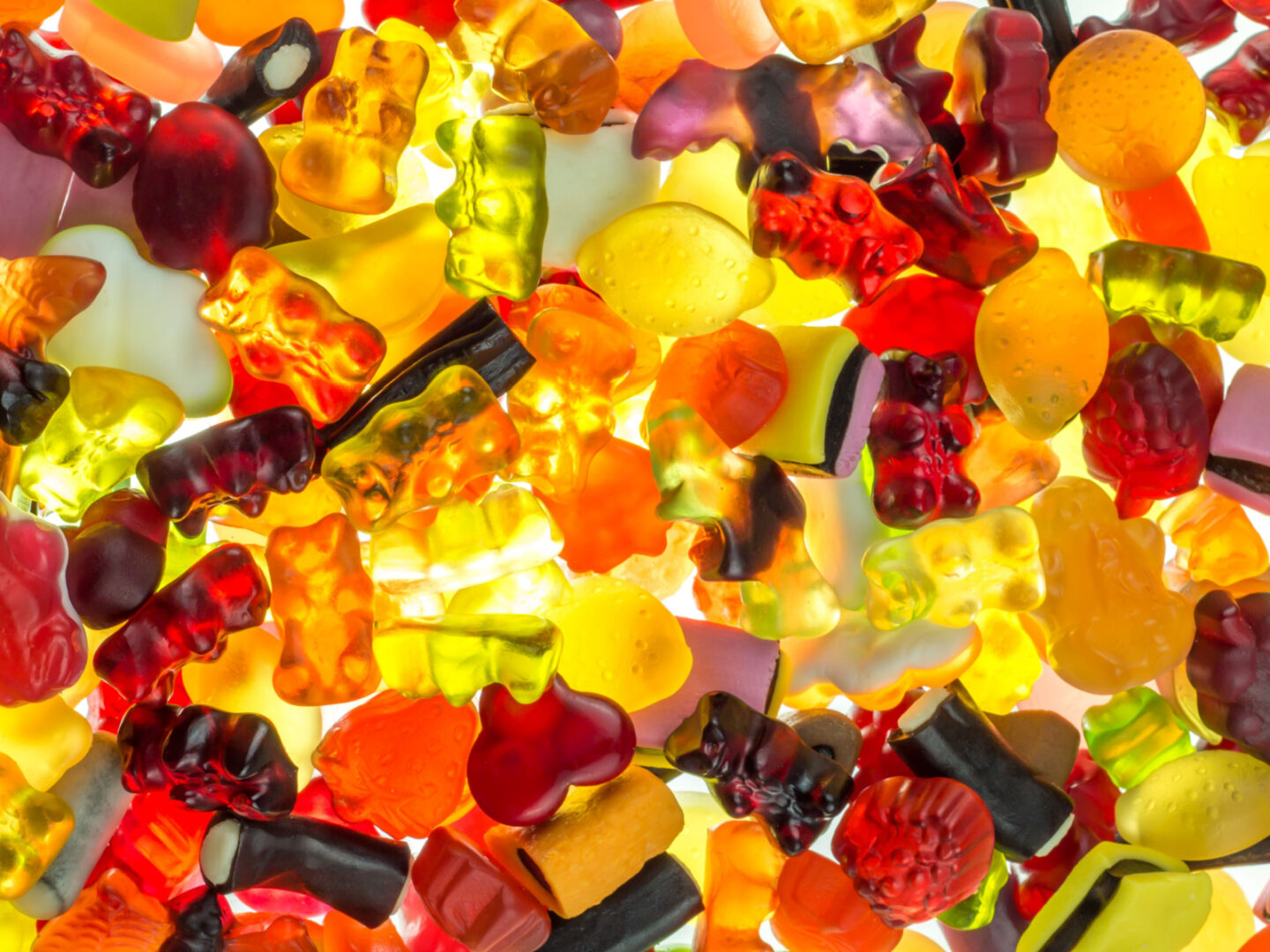 Haribo is best known for its gelatin-based gummies, which are the most common type of candy found in stores. However, they have a variety of other products that don't contain gelatin at all.
Their alternative fruit gum candies are made using agar agar, starch, or gellan gum and follow a recipe that is 100% halal-friendly. While these won't have the same elastic texture as the classic gummy bears, they're just as delicious and have been a part of the company's product line for years.
Other Halal Candies
If you can't find halal gummy bears near you, there are plenty of other common candies that are perfect for a Muslim diet. Try any of these common halal candies.
If you're looking for a crunchy halal snack, Oreos might be worth a try. But make sure to do your research to ensure that the ones at your supermarket really are halal.
Sour Patch Kids
Maybe the most beloved halal candy is Sour Patch Kids, with its sweet and sour sugar coating and chewy texture. The best thing about them is that they have a similar texture to other gummi candies but without any of the gelatin.
Airheads
Airheads aren't exactly the same texture as gummies and are actually a bit closer to taffy, with a chewy bite that comes in a variety of fruit flavors. They have a flavor similar to Sour Patch Kids, somewhere between sweet and sour.
Lemonheads
Most hard candies are a good option if you're going halal, as they're less likely to contain gelatin. But be careful, as many of them still contain gelatin-based coatings. Luckily, Lemonheads are 100% halal and are a perfect choice if you're looking for something sweet to suck on.
Swedish Fish
This classic candy may only come in one flavor, but it's one you'll never get tired of. Somehow, they're even chewier than regular gummies, even though they don't contain gelatin.
Twizzlers
While Twizzlers used to only come in one flavor, these days you can find them in every taste and color of the rainbow. It's good news because it means those on a halal diet will have even more ways to enjoy this unique candy. They have a firm bite and chewy texture, similar to gummy candies.