If you're trying out some of the more advanced baking recipes or you just want to make a bowl of Jell-O for dessert, you'd better have a gelatin packet on hand. However, even if you do, you may be scratching your head while reading the recipe. After all, how much gelatin is in a packet, and how much do you need?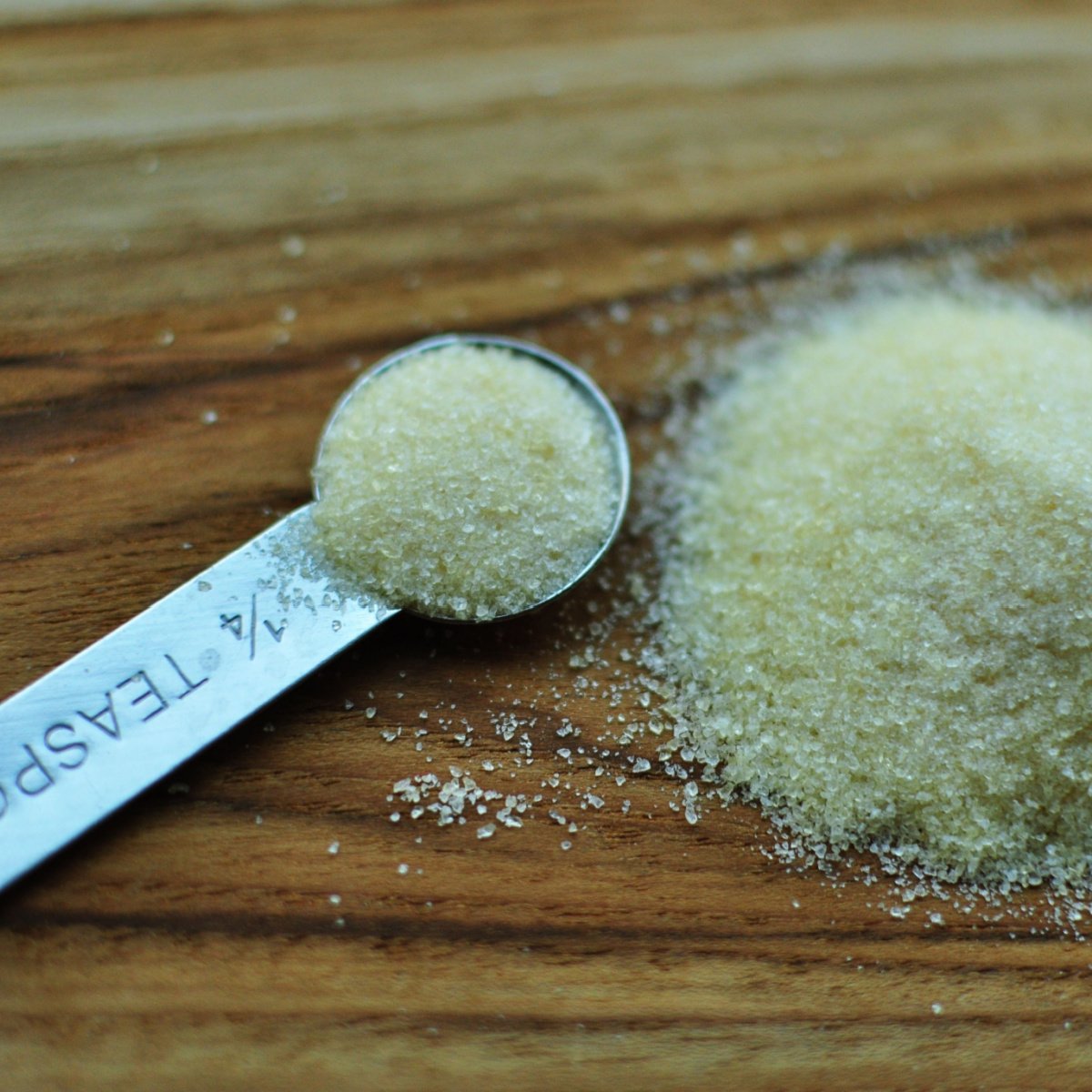 The amount of gelatin in your packet will vary depending on what brand you're using. However, Knox and the other most popular brands sell packets that are 8 grams, which is slightly less than two teaspoons.
Learn more about measuring gelatin and everything else you need to know to cook with it right here.
Table of Contents
How to Measure Gelatin
If you're doing a lot of baking, getting your hands on a digital scale is a must. This will allow you to measure flour, sugar, and yes, gelatin, without having to second-guess whether you are using the right amount.
The major difference between using a digital scale and measuring cups is that one measures by weight while the other measures by volume. The problem with measuring ingredients by volume is that the amount of flour, for example, you can fit in a cup depends on how tightly it's packed. When using a digital scale, you can be sure you're always getting exactly the amount you need.
When it comes to gelatin, you won't have to worry about exactly how much your packet contains because you can simply measure it on your scale. This is especially important with gelatin because even a slight difference in amount can drastically affect the texture of your food.
However, if you don't have a digital scale, you can use teaspoons, too, though it helps to know how much your packet contains before starting.
So How Much Gelatin is in a Packet?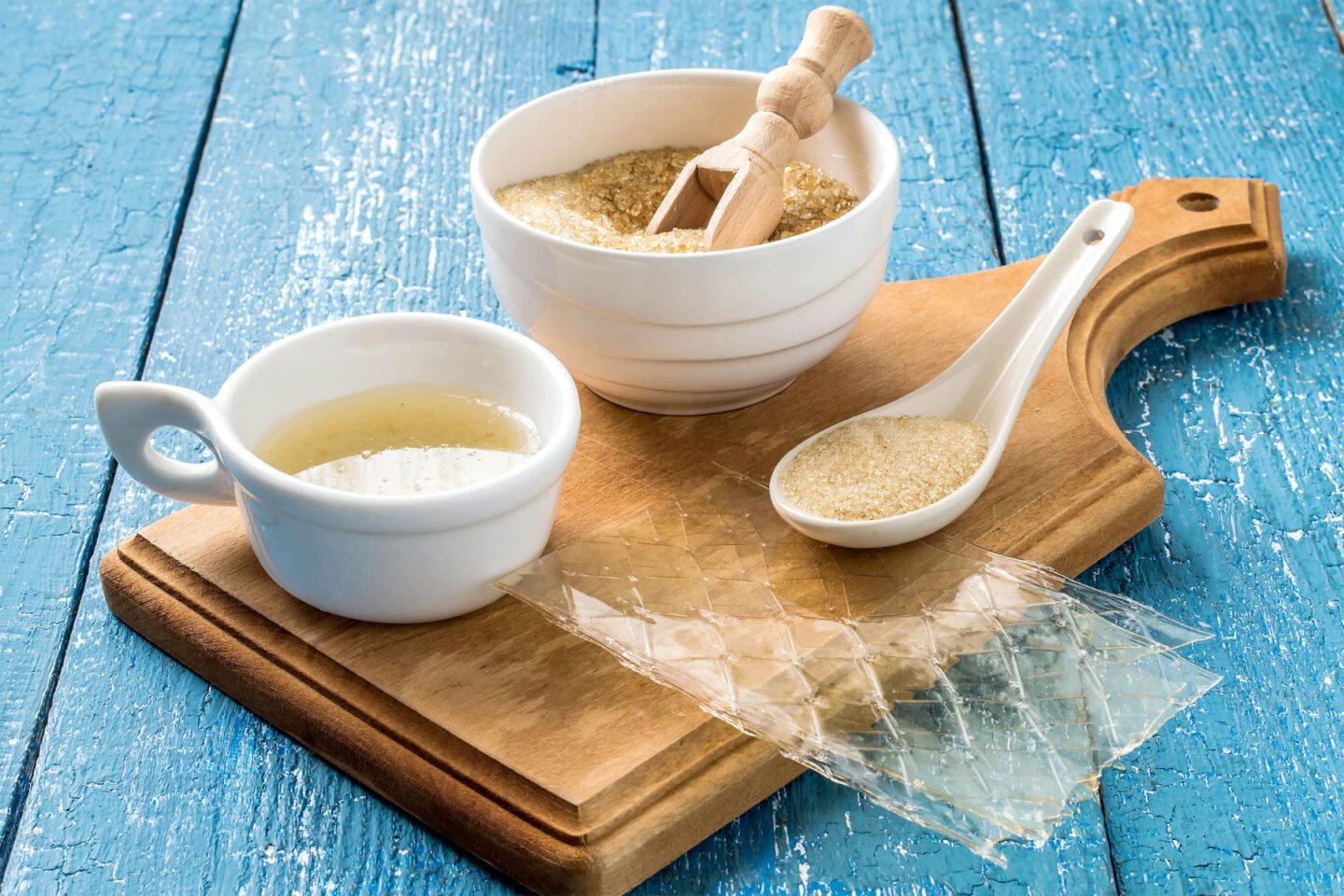 The most common brand of gelatin, at least in the United States, is Knox. Not all brands will have identically sized packets of gelatin. But, you can expect other major brands like Kraft to follow the industry standard set by their competitor. So what is that?
Knox brand gelatin packets are about 7 grams, which equates to slightly less than two teaspoons of gelatin. However, keep in mind that even when sticking with Knox gelatin, individual packets can vary slightly in weight. That's why it's best to measure yours with a scale or teaspoon. Make sure you're adding the right amount to your recipe.
What About Gelatin Sheets?
Depending on where in the world you live, gelatin sheets may be more common than powdered gelatin packets. Both products have pure gelatin in them. You can substitute one with the other as long as you know how to convert between the two.
A good rule of thumb is that three to four sheets of gelatin are the equivalent of one gelatin packet. However, don't forget that this is only an approximation. For the best results in your recipe, it's better to measure your ingredients by weight. Another option is to find a recipe that calls specifically for gelatin sheets.
Frequently Asked Questions
Can I substitute agar for gelatin?
Agar is a workable gelatin substitute if you're trying to avoid animal products. While the results aren't exactly the same, you can get a close approximation by substituting one tablespoon of agar for one teaspoon of powdered gelatin. In other words, you can substitute at a 3:1 ratio.
Can I substitute Jello for gelatin?
While it's true that the main ingredient in Jello is gelatin, we wouldn't recommend substituting it in your recipes. In addition to gelatin, Jello also includes artificial flavoring. There isn't a simple way to remove this flavoring from the packets, so it will end up getting into your cooking.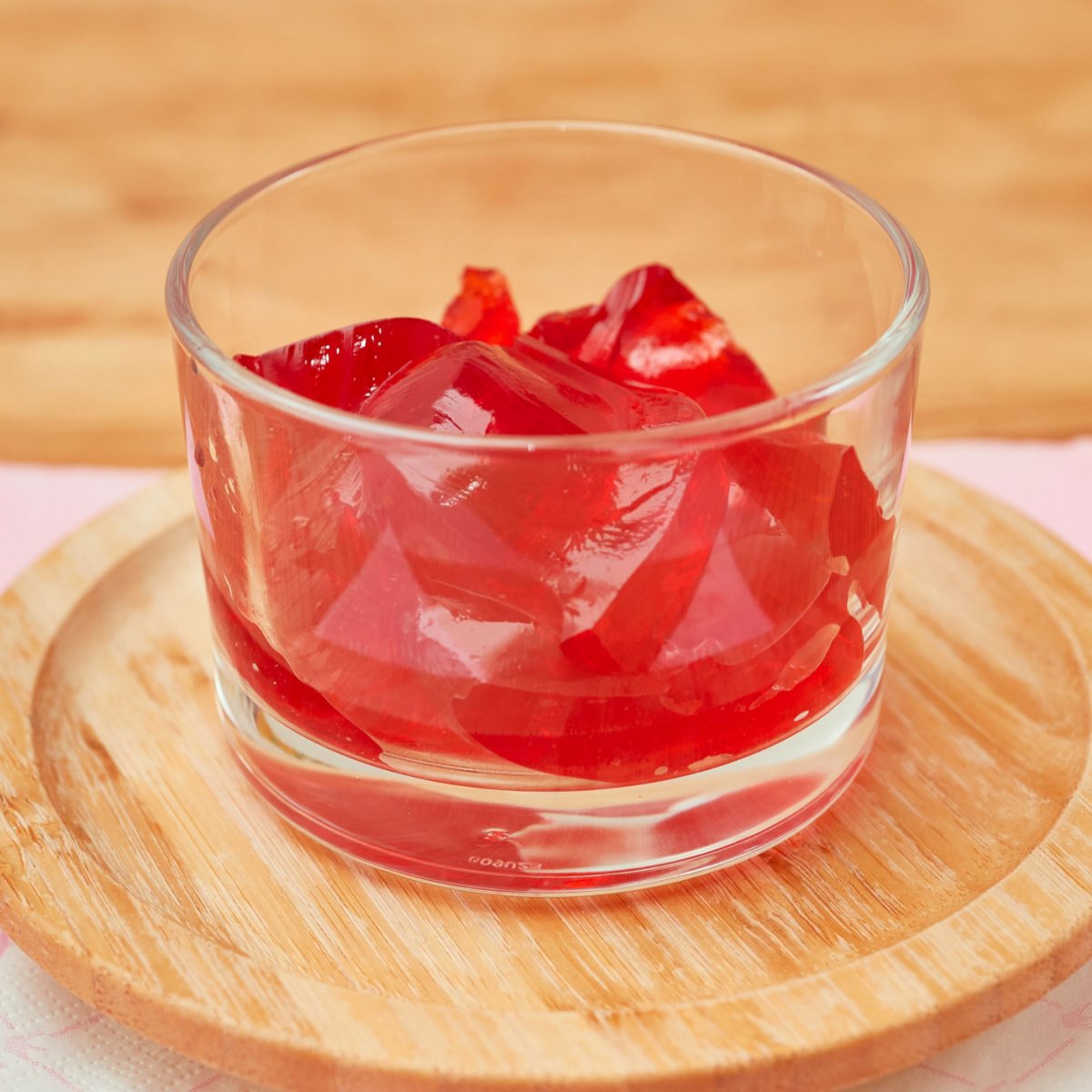 How is gelatin used?
Gelatin can be a bit tricky to use if you're not familiar with it. However, once you know how, it's easy to incorporate into any of your baking projects.

To prepare your gelatin for cooking, pour it into a medium-sized bowl. Then, in a separate bowl, heat your water. The amount you want to use will depend on your recipe and how hard you want the gelatin. Once it's heated, pour it over the gelatin until it has fully dissolved, and then incorporate it into your dish.

It can take a little while for gelatin to set, but how long exactly? Find out here.
How long will my gelatin keep?
As long as you store your gelatin properly, you can keep it indefinitely. That means keeping it in a cool, dry place. Moisture is probably the main enemy of gelatin and can ruin a packet if it gets even slightly wet.

You'll probably notice that your gelatin packet has a "sell-by" and "use-by" date. While these are good guidelines to follow when in doubt, gelatin is usually safe to use even after they've passed.
Does gelatin need to be refrigerated?
When it's still in powder form, gelatin does not need to be refrigerated as long as it's still in its original packaging. However, after you've incorporated it into your food, you may need to keep it cool for it to maintain its shape. Gelatin is at its most durable when cool.