Whether you're looking for a good theater snack, a Halloween treat, or just something to munch on at home, you can't go wrong with Sour Patch Kids. With the perfect blend of sweet and sour, it can be hard to put the bag down. Many people wonder whether they fit within their dietary restrictions. Are Sour Patch Kids Vegan?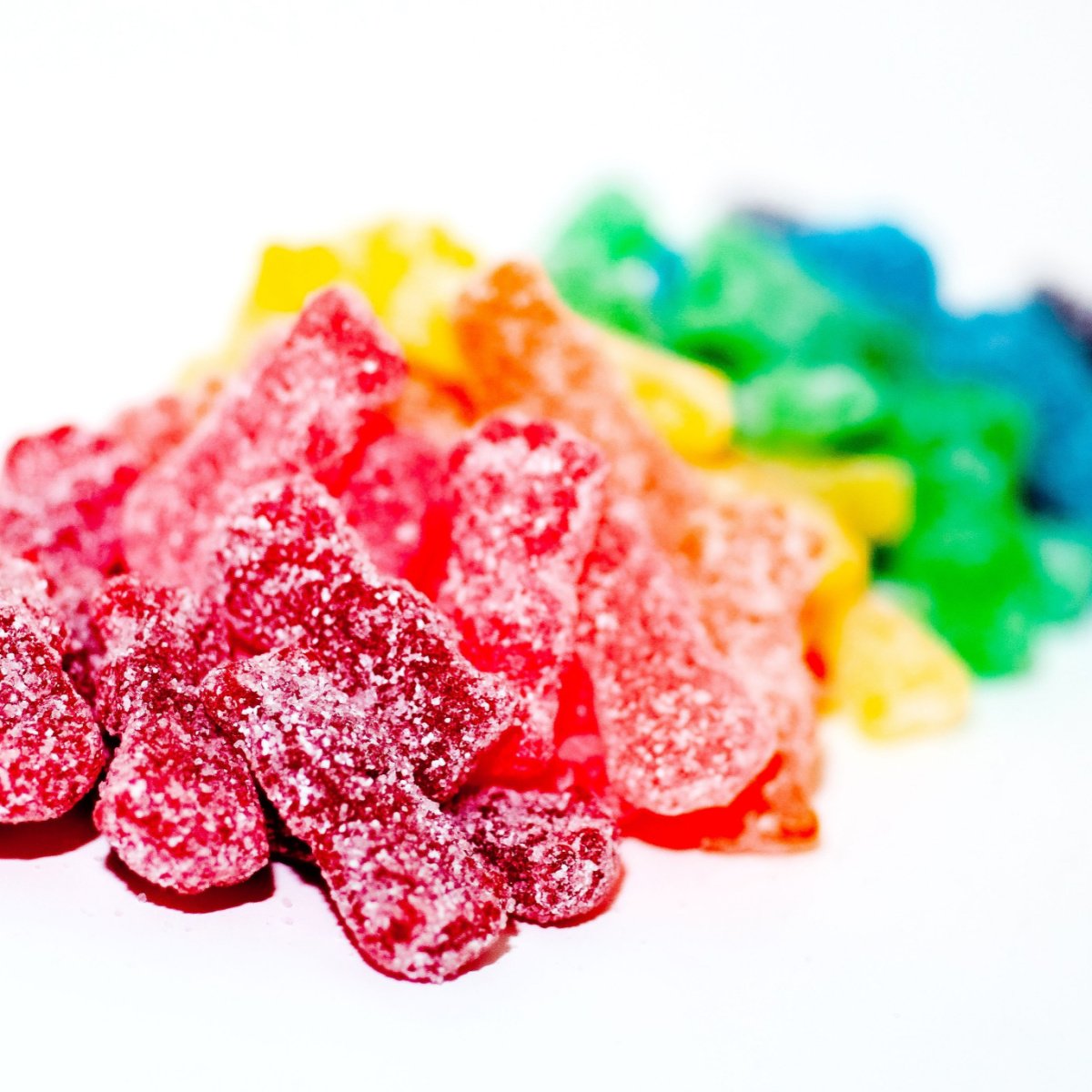 Surprisingly, whether or not a particular bag of Sour Patch Kids is vegan depends on where it's bought. Different countries have varying manufacturing practices and even different ingredients. If you live in the UK, yours probably contain gelatin and are not vegan. However, in the United States, Sour Patch Kids are gelatin-free.
Of course, what constitutes a vegan snack is largely up to the individual. To make the most informed dietary choices, it's best to stay informed about all your favorite snacks.
Table of Contents
Non-Vegan Ingredients in Sour Patch Kids
There are a number of ingredients in Sour Patch Kids that may or may not qualify as vegan, depending on your definition of the word. Make sure to inform yourself of all of the following.
Gelatin
Gelatin is used in many gummy candies to give them that soft and chewy texture they are famous for. If you didn't know, it's actually made from a variety of animal products, including cow and pig skin, animal bones, and other non-vegan ingredients. That's why vegans and vegetarians have to watch what chewy snacks they eat.
When it comes to Sour Patch Kids, whether or not they contain gelatin depends on where you buy them. The American recipe is gelatin-free, while the UK formula does have gelatin. If you live in the UK and you're craving them, you might be able to order the American ones online.
Palm Oil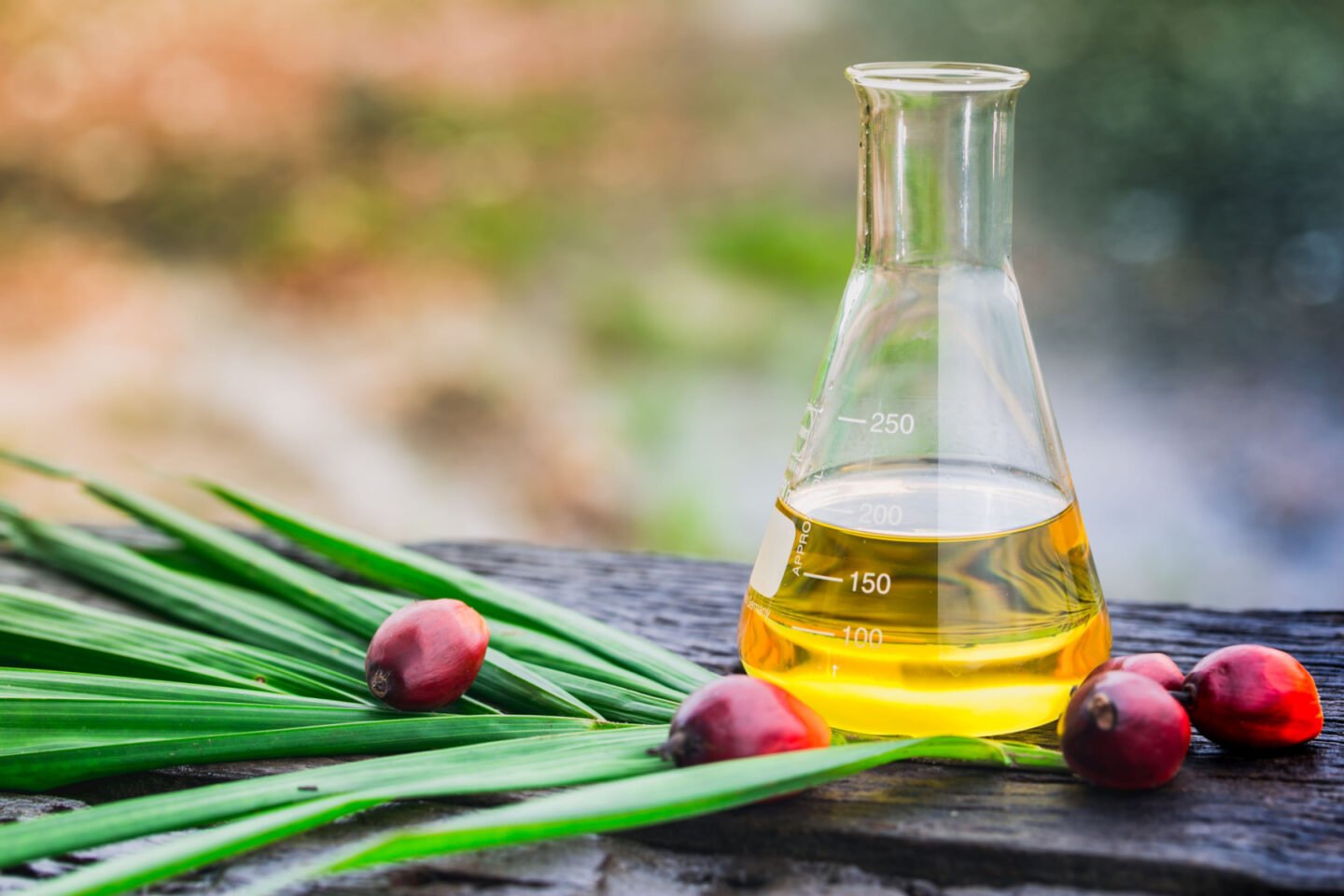 Palm oil is 100% plant-based and doesn't contain any animal products. However, some vegans shy away from it because of the negative effects harvesting oil has on the natural environment. Ultimately, the choice falls into a moral gray area, where some vegans eat palm oil and others do not.
Cane Sugar
Similar to palm oil, cane sugar doesn't include any animal products, though the product is sometimes avoided by vegans because of other environmental concerns. In this case, it's the unethical treatment of the workers who harvest it that many object to. While some vegans believe this to be a separate issue, others believe it doesn't fit within a vegan lifestyle.
It's also important to note that some sources of cane sugar use bone char in the production of sugar. Bone char is a whitening agent that colors the sugar to make it appear more attractive. Sour Patch Kid's parent company, Mondelez, does use bone char.
Food-Safe Dye
Dyes like Blue 1, Yellow 5, Yellow 6, and Red 40 are occasionally tested on animals, which makes them a no-go for some vegans. Sour Patch Kids contain all of the above, which prevents some vegans from eating them.
So Can Vegans Eat Sour Patch Kids?
As you can see, whether or not food fits into a vegan diet is a complicated issue. While almost no vegan is okay with eating foods that contain gelatin, many eat food-safe dye, cane sugar, and palm oil on a regular basis. This means that eating Sour Patch Kids is ultimately up to you.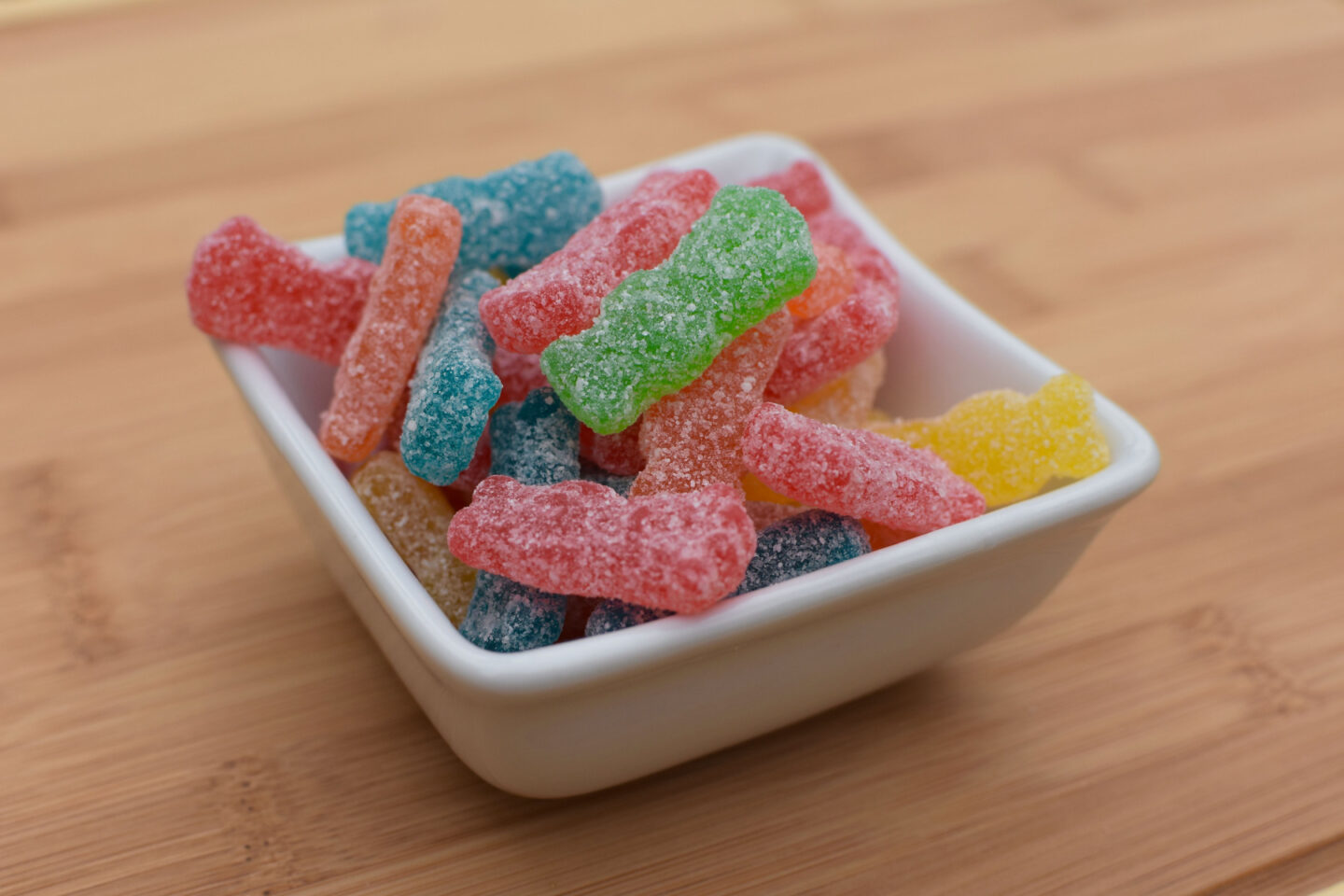 The major takeaway here is that veganism is a philosophy that differs slightly from person to person. The best way to tell whether a particular food is vegan is to do your research, learn where the ingredients come from, and decide for yourself whether you're okay eating them.
How to Find Other Vegan Snacks
Whether or not you decide Sour Patch Kids fit into your vegan diet, there are a range of other options out there that are just as tasty. However, to know which are safe and which are better to avoid, you need to know what to look for. Make sure to be on the lookout for all of these non-vegan ingredients:
Egg products: products like egg whites and egg albumen are used in a variety of packaged goods as a binding agent.
Honey: some products use honey rather than sugar to sweeten their products, though many vegans do consider it an animal product.
Beeswax: while there are many food-grade waxes used commonly, beeswax is one to stay aware of. It is taken from hives which has damaged bee populations in the past.
Dairy products: while most vegans know to stay away from dairy products, you might be surprised at just how often they show up. Ingredients like butterfat, whey, and casein are all derived from milk.
Carmine and conceal: these are two common red colorings that are made from ground-up beetle shells.
Bone Char: This one may take a bit of extra research to know whether it's contained in your favorite snacks or not. It's made from cattle bones and is used to bleach sugar.
What about donuts? Are they vegan? Find everything you need to know here.
Frequently Asked Questions
Are Sour Patch Kids halal?
As long as your Sour Patch Kids are produced in the United States, they are halal. US-made Sour Patch Kids don't include gelatin in their recipe, which means Muslims can enjoy them whenever they like. Keep in mind that UK-made Sour Patch Kids do have gelatin and are not considered halal.
Are Sour Patch Kids gluten-free?
Sour Patch Kids don't contain any wheat-based products and can be considered gluten-free. However, the candy is not specifically certified as gluten-free, which means that it might have been produced in a factory that also processes gluten-based products. This is only an issue for those who have a more extreme sensitivity to gluten.