Everyone knows Swedish Fish, that classic red candy with a seriously chewy texture. They're sweet, fruity, and—well, what exactly? Despite the popularity of this candy, nobody is quite sure what it's supposed to taste like. Cherry? Strawberry? The real answer might surprise you.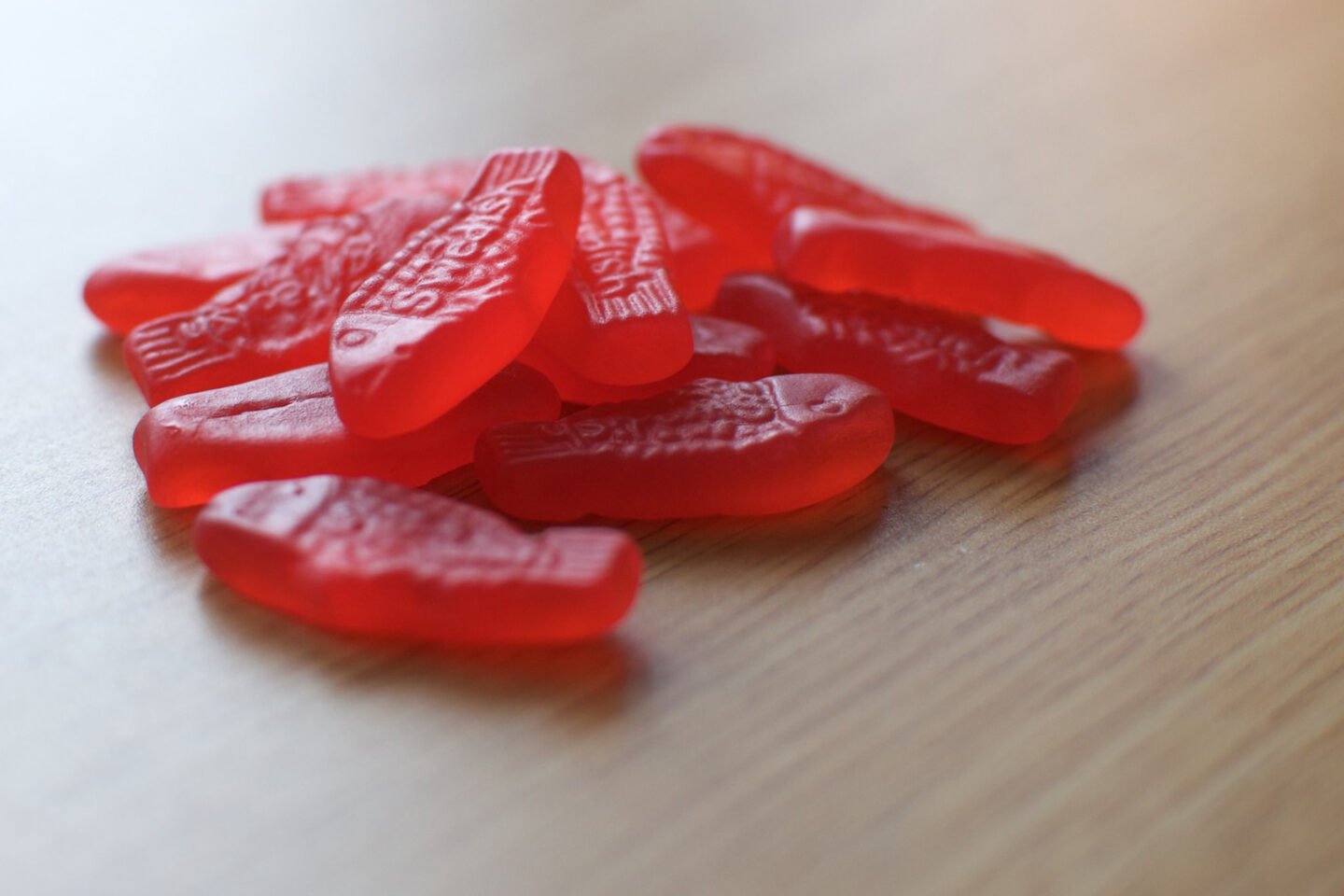 In fact, Swedish Fish is supposed to taste like lingonberries, which is a fruit commonly seen in Swedish cuisine. Whether or not they hit the mark is up for debate, though it explains why the candy doesn't taste quite like anything else.
If you're a die-hard fan of this classic candy, read on to learn more about its origins, flavor, and alternative flavor options.
Table of Contents
What is Swedish Fish?
Modern-day Swedish Fish have their roots in another classic candy that dates back to the 1950s. Malaco produced a gummy candy known as "wine gum," which had a similar texture and flavor to gum drops. While wine gum isn't seen as commonly today, many similarly sweet and chewy treats around today were inspired by it.

It's not clear exactly how Malaco took the fish shape as it became popularized, except that fishing has always been a booming industry in Sweden and other Nordic countries. As candy manufacturers sought to brand their candies to reflect their cultural heritage, the fish must have seemed like a natural choice for Swedish candy-makers.
Swedish Fish became a hit among American consumers around the middle of the last century and only grew in popularity. While it's never been quite clear to anyone which red fruit the popular candy is supposed to taste like, people liked its sweet flavor and chewy texture nonetheless.
Cadbury owned the Swedish Fish brand for a time before the Mondelez Corporation, the makers of Sour Patch Kids, took over production.
Exactly What Flavor is the Swedish Fish?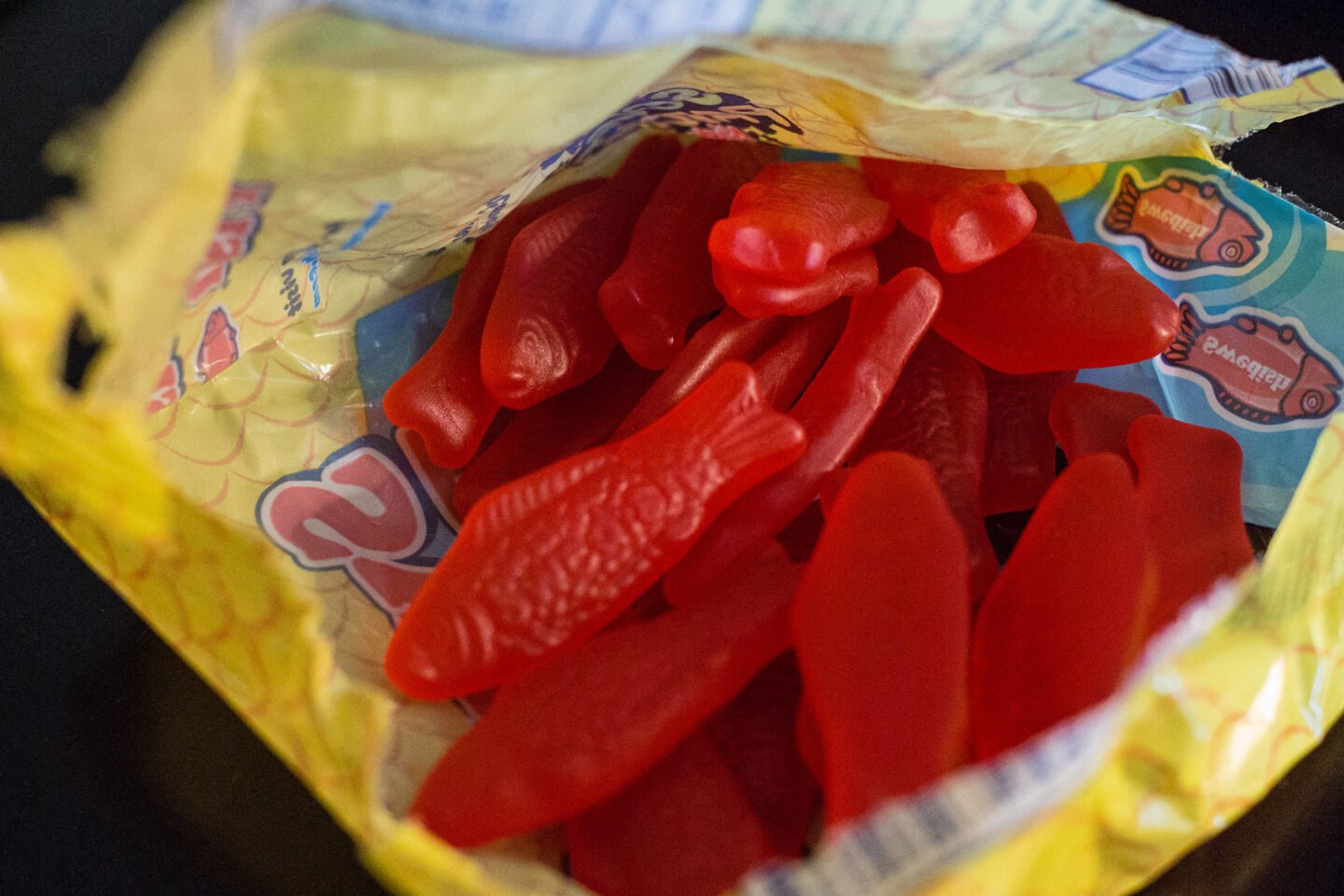 Lovers of Swedish Fish have all kinds of theories about the true flavor of their favorite candy. The most common theory is that they're supposed to taste like cherries, as many popular American cherry candies have a similar red color. Others believe it tastes more like strawberries or even watermelon.
In reality, Swedish Fish were originally supposed to taste like lingonberries. This might seem surprising to some, as lingonberries aren't the most commonly eaten fruit around the world, and many consumers haven't even heard of it. But for Swedish people, it's much more common, making it the perfect choice to represent the candy's country of origin.
Since Swedish Fish have become popularized around the world, they are now available in a variety of flavors. Lemon, lime, grape, orange, and black licorice are all available in the familiar fish shape.
What are Lingonberries?
You probably won't find lingonberries at your local grocery store, at least not in the produce section. That's because they're most commonly eaten in Scandinavian countries, usually in the form of jams, jellies, and syrups. If you've ever had traditional Swedish pancakes, there's a good chance lingonberries were served on top.
Learn more about lingonberries and their culinary uses here.
Other Flavors of Swedish Fish
These days, Swedish Fish actually come in a variety of different flavors. Make sure to check your local candy aisle for any of these unique treats:
Swedish Fish Assorted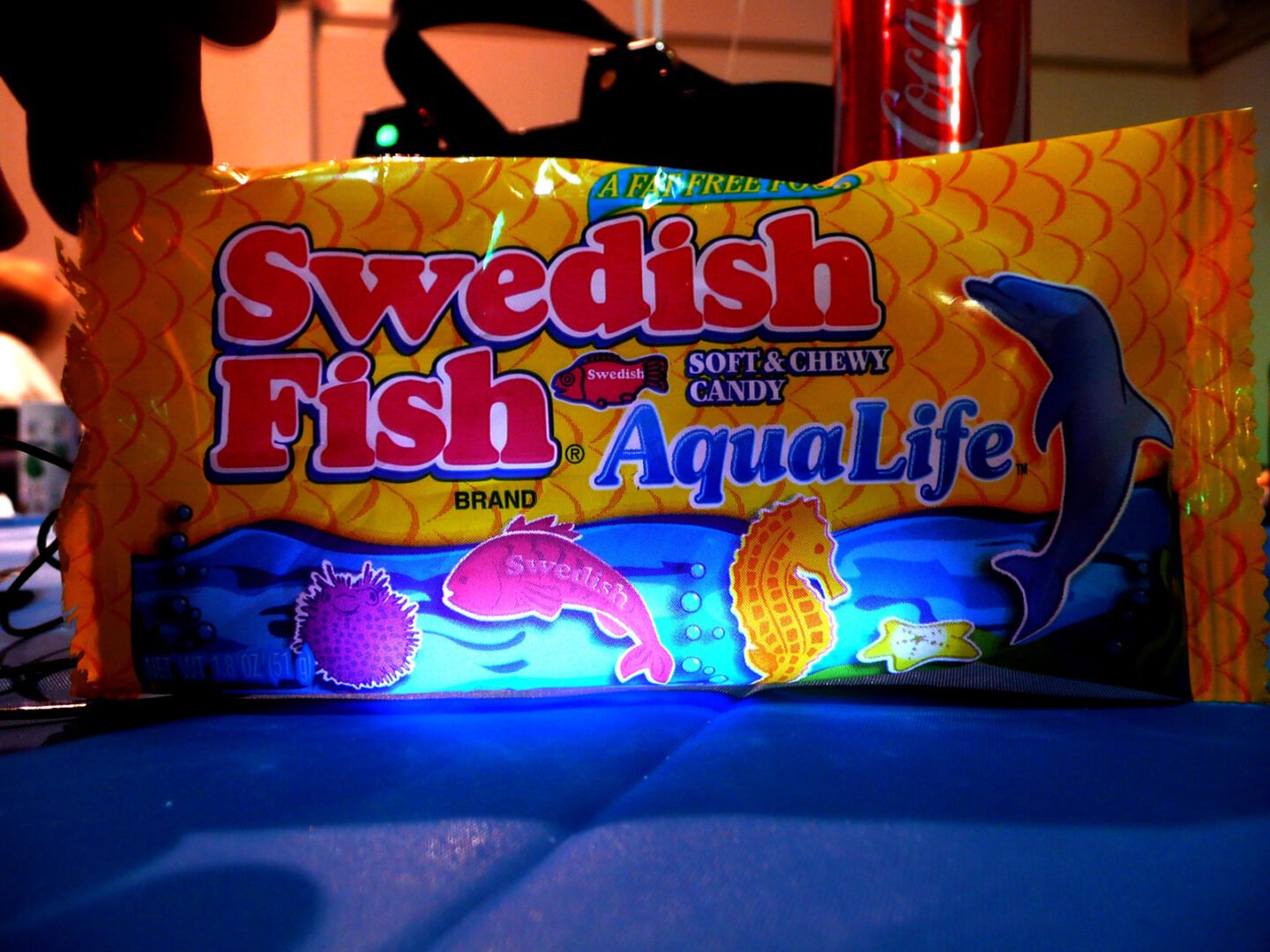 If you like the original flavor of Swedish Fish but also want to branch out a bit, this variety pack of gummy candies may be just what you're looking for. Swedish Fish Assorted comes with lingonberry, orange, lime, lemon, and grape flavors, giving you a full rainbow of flavor.
Swedish Fish Tails
Swedish Fish Tails are perfect for those who like the variety found in Swedish Fish's assorted flavors but want to mix up the formula a bit more. The familiar fish shape remains, but each individual candy is split in half, offering two flavors in one. You can find the traditional red lingonberry alongside yellow, green, blue, and pink flavors.
Swedish Fish Mini
Whether you're looking for a good snack for children or just want a more bite-sized treat for yourself, Swedish Fish Mini might be the perfect option. They're just the same as the original Swedish Fish, but in a more poppable size. They are available in the traditional lingonberry flavor, as well as
Swedish Fish and Friends
Swedish Fish definitely has a classic appeal, but if you're looking for a candy that comes in a slightly different shape, you might want to try this one. In addition to the original Swedish Fish shape, these also come in sea turtle and dolphin shapes. It can be a great choice for kids who love marine life.
Swedish Fish Tropical
If you've already had your fill of Swedish Fish's assorted flavors and want to try even more creative options, give Swedish Fish Tropical a try. They come in Piña Colada, Tropical Island, Beachy Punch, and Passionfruit flavors. Mix them with a pack of the classic flavors and you'll really have a party!
Frequently Asked Questions
Are Swedish Fish vegan?
While this candy might come in the shape of an animal, it doesn't contain any meat or animal products whatsoever. This is in contrast to many other gummy products, which use meat-derived gelatin in their recipes.
Are Swedish Fish kosher?
Those keeping a kosher diet need to be careful, as many prepackaged snacks can include gelatin or other products that come from pigs. Luckily, Swedish Fish don't include gelatin or other pork products, meaning everyone can enjoy them.
Are Swedish Fish gluten-free?
Swedish Fish is gluten-free and contains no wheat or wheat derivatives.

While Swedish Fish are a good choice for just about any diet, they're not the most keto-friendly option. Instead, try these keto gummy bears.