If you're someone who walks into a Starbucks completely overwhelmed by the plethora of decadent drinks, flavors, roast types, and so on, you're probably wondering what the difference is between dark caramel and regular caramel.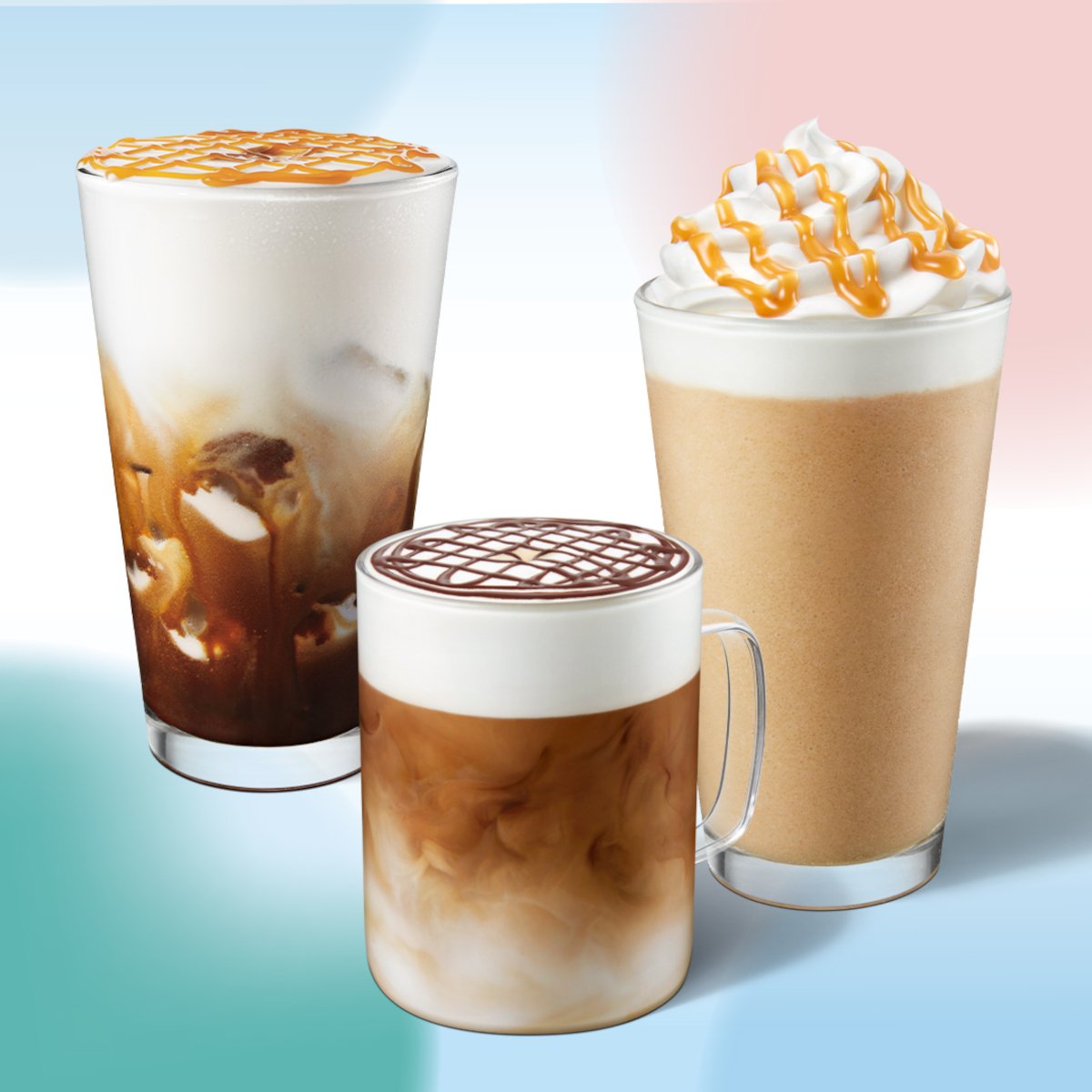 While these two sound like they would have a relatively close flavor profile, they are quite different! We will break down all the differences between the drinks, let you know which drinks come with dark caramel, and even show you how to make your own at home.
Let's dive in.
Table of Contents
What Does Dark Caramel Sauce Taste Like?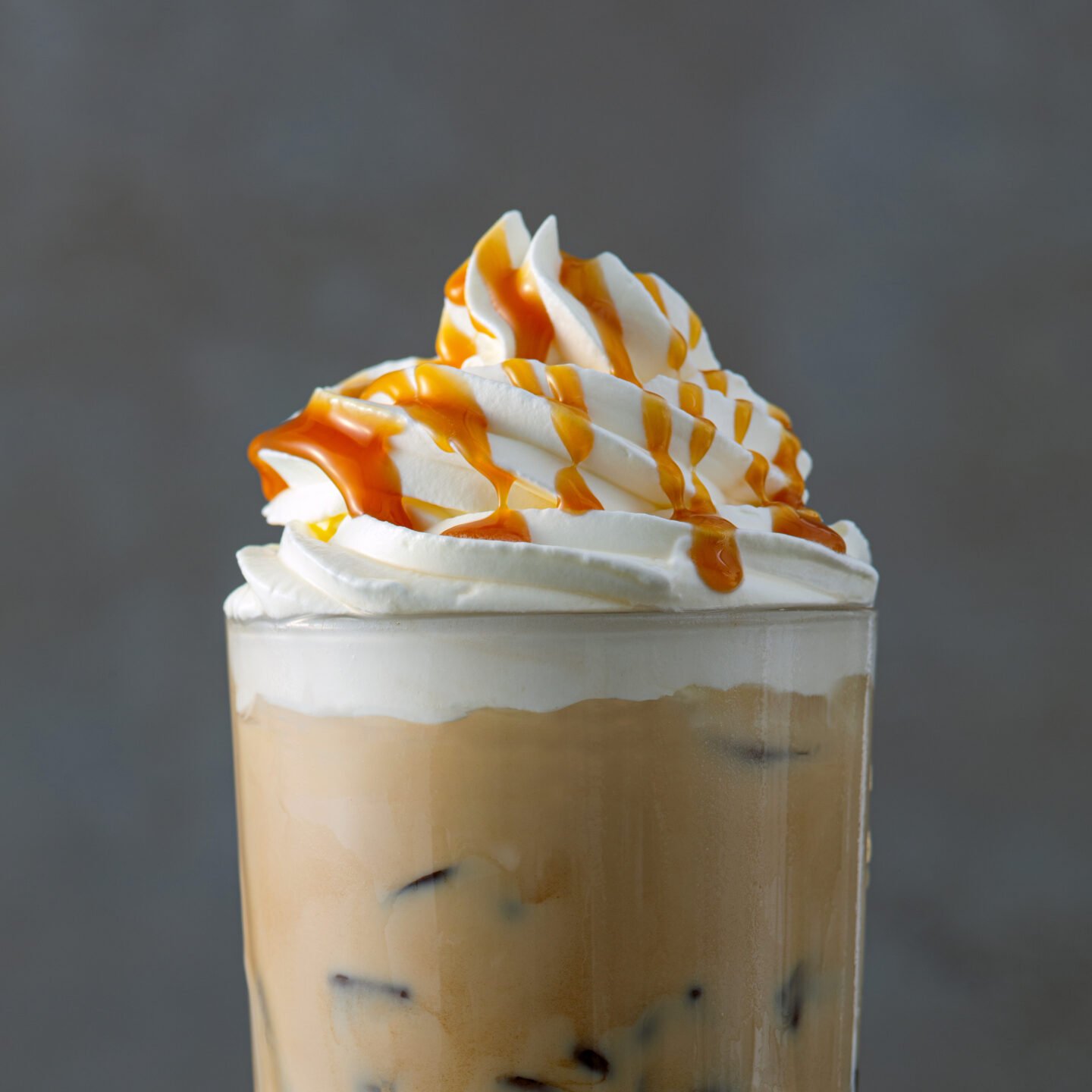 Caramel sauce is known for its ultra-creamy, thick, and toasted flavors. Dark Caramel takes these flavors to the next level—similar to the difference between milk chocolate and dark chocolate.
While milk chocolate is typically milder in flavor and dark chocolate is much more robust and bitter, more people tend to gravitate toward milk chocolate. Dark chocolate can be more pungent and sometimes takes people a little bit longer to acquire a taste for it than milk chocolate.
Dark chocolate and dark caramel share the fact that they both provide a much richer, bolder, and bitterer flavor. This can be a welcome change in plenty of drinks and add even more depth and character to them. It boasts more smoky tones and more bitterness than traditional caramel.
How Is Dark Caramel Sauce Made?
There are key differences that give dark caramel sauce its unique flavor and consistency. First, dark caramel sauce is simmered longer than regular caramel. This ultimately means more of the liquid is cooked out, creating a thicker and more concentrated product.
Another key thing to note is that the dark caramel sauce at Starbucks has cream mixed in as well. This also alters the flavor and texture, making it more airy and creamy. The other ingredients include salt, water, and sugar.
Making the sauce starts by simmering the salt, sugar, and water together until they thicken and turn amber in color. This color will continue to deepen as more liquid is cooked out and the sugars start caramelizing. When the sauce gets deep enough in color, some heavy cream is added and lightly simmered until the right consistency is reached.
Dark Caramel Sauce Versus Regular Caramel Sauce
As stated above, dark caramel sauce has a much more robust and bitter flavor profile than regular caramel sauce. However, both have their place and can be wonderful additions to your morning coffee.
Also, each pump of dark caramel sauce contains 50 calories and 7 grams of sugar. Regular caramel sauce contains 80 calories and 10.5 grams of sugar. This makes the regular caramel sauce more indulgent than the dark caramel sauce.
What Drinks Does Starbucks Make With Dark Caramel Sauce?
Starbucks doesn't have a lot of drinks that are made with dark caramel sauce, but here are a few:
1. Dark Caramel Coffee Frappuccino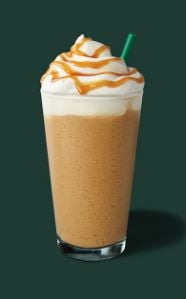 The Dark Caramel Coffee Frappuccino is made with milk, espresso roast, and dark caramel sauce and blended to create a decadent caramel treat. This drink is sandwiched between layers of whipped cream and additional dark caramel sauce, creating a stunning drink that is an experience to drink.
2. Caramel Ribbon Crunch Frappuccino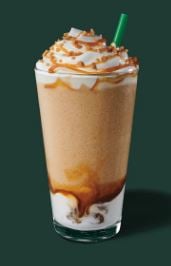 The Caramel Ribbon Crunch Frappuccino is an absolute favorite of Starbucks lovers, and it's easy to see why! Just like the Dark Caramel Coffee Frappuccino, the Caramel Ribbon Crunch is also a stunningly layered drink that is sandwiched between layers of caramel and whipped cream.
The Caramel Ribbon Crunch Frappuccino also has crunchy caramel curls sprinkled on top for added texture and intrigue.
3. Secret Menu Item: The Caramel Apple Frappuccino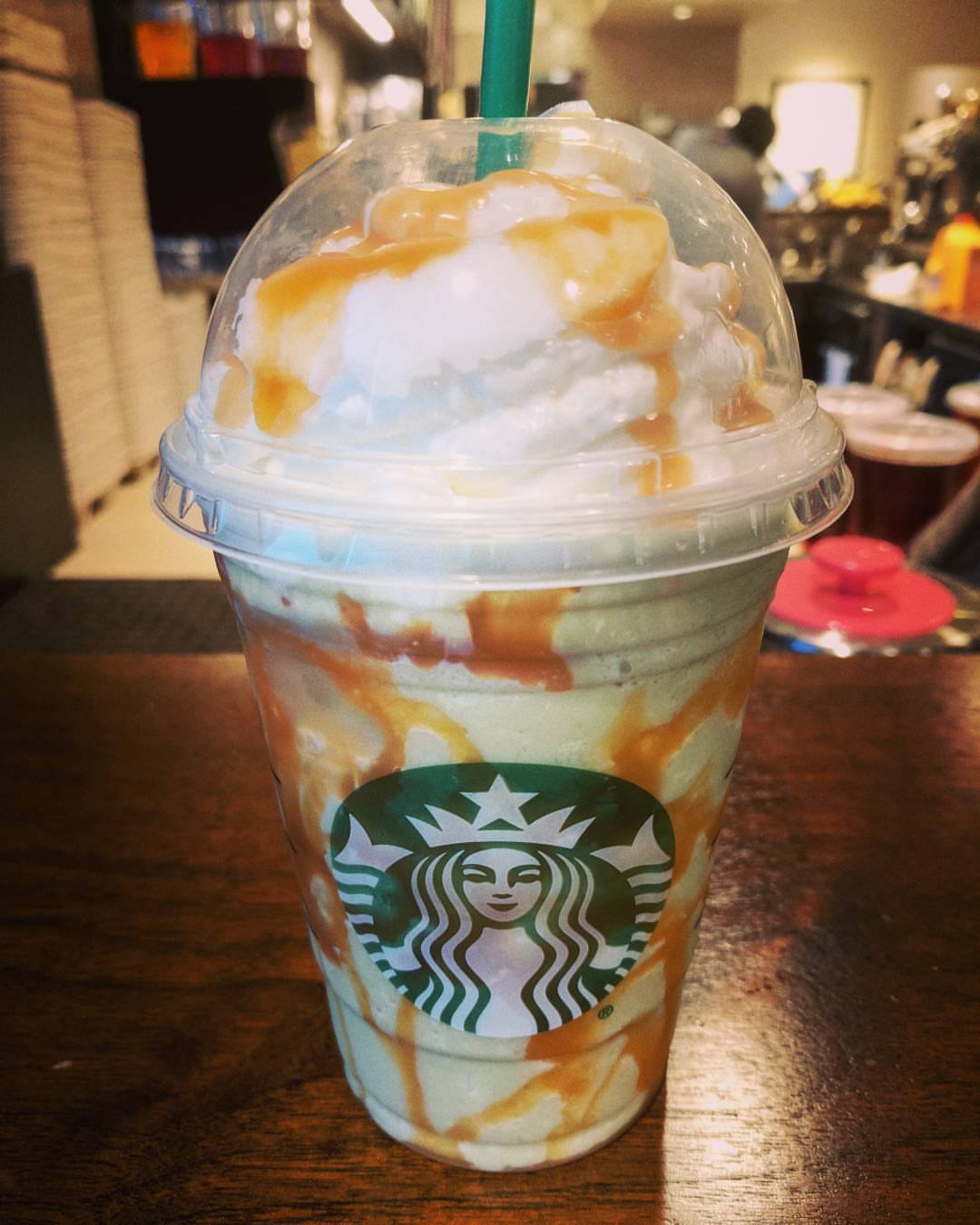 The Caramel Apple Frappuccino is a unique secret menu item full of flavor that tastes just like a caramel apple! As with all secret menu items, it should be noted that your barista will most likely not know how to make it, and therefore you should come equipped with the ingredients.
The drink is made by pouring apple juice into the cup's first line and whole milk into the second line. Each Starbucks cup is designed to hold appropriate measurements for different drinks. You'll then ask for cinnamon dolce syrup, 2 pumps of dark caramel, and top it with whipped cream, caramel ribbon crunch sprinkles, dark caramel drizzle, and cinnamon dolce sprinkles.
This drink is packed with many fun flavors and is perfect for those with a sweet tooth that needs curbing.
How To Make Dark Caramel At Home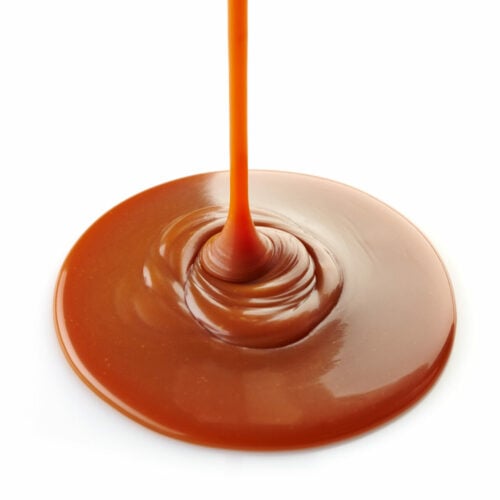 Dark Caramel Sauce
If you want to make your own dark caramel sauce at home to add to your coffee, ice cream, or even dip apples in–here is exactly how to do it. It is similar to making regular caramel sauce in that you have to be mindful that you don't burn it, and it requires attention and monitoring every step. It's not hard, just a little tedious.
Ingredients
2

cups

sugar

½

cup

water

1

cup

heavy cream
Instructions
Start by removing your heavy cream from the fridge so it is closer to room temperature when you use it.

You'll want to add 2 cups of sugar and half a cup of water to a saucepan and gently stir to mix everything together.

Let your mixture come to a simmer, but don't let it boil. You don't want to stir your mixture, but you will want to scrape the sides of the pan down when they start to get too thick.

Your mixture will eventually start to turn a stunning amber color. If you were making regular caramel, this is where you'd remove your mixture from the heat to let it cool. However, for dark caramel, you'll let your mixture simmer for another minute or two. It should get quite a bit darker and may even start to lightly smoke.

Once your caramel is a deep mahogany brown, remove it from the burner and slowly add 1 cup of your room temperature heavy cream. Keep in mind that the heavy cream will likely boil ferociously, so be careful not to let it spill over or burn you.

Let the mixture cool, and enjoy! This should be good in a sealed container in the fridge for about a month.
Final Thoughts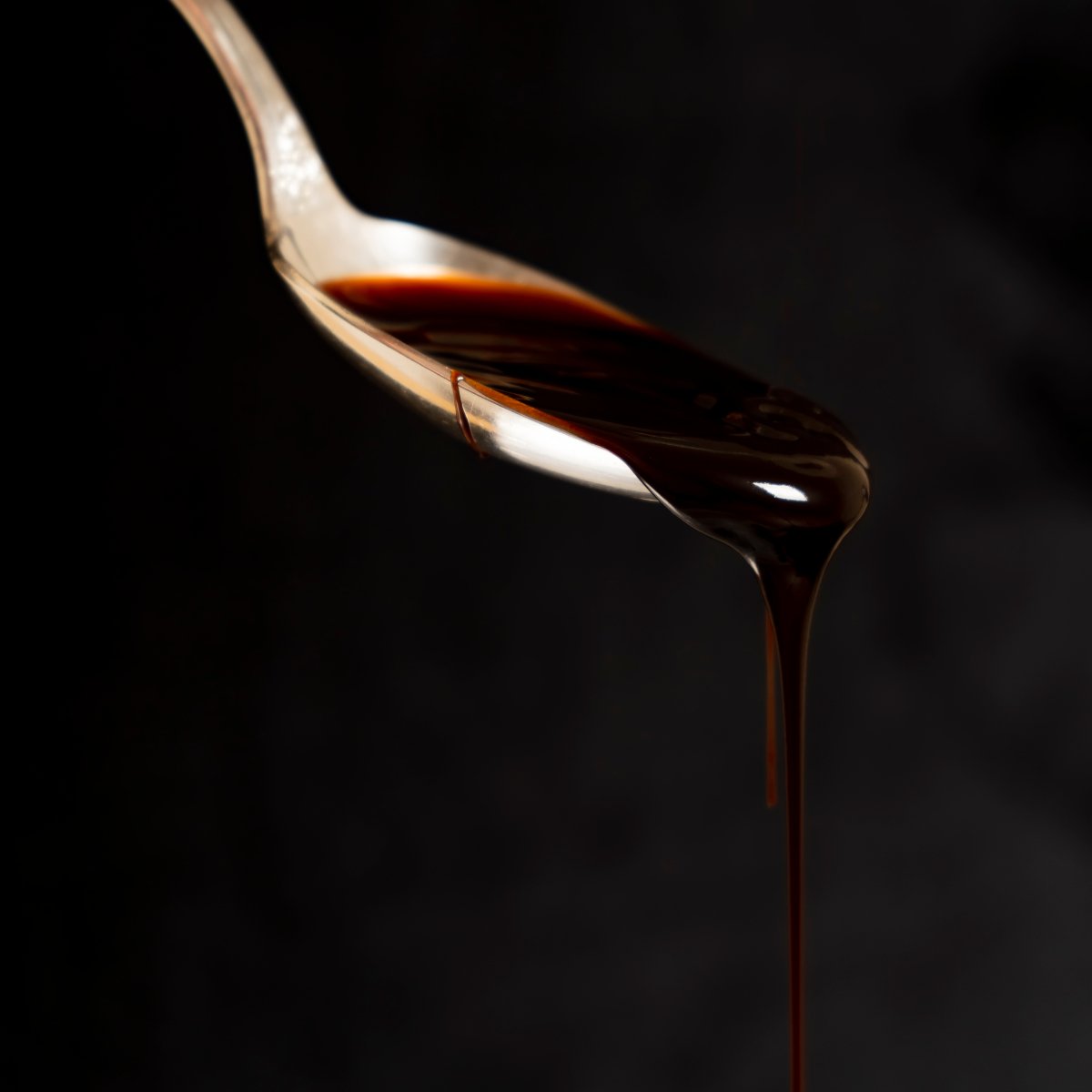 If you're a devout caramel lover, you will most likely love the fresh flair that dark caramel sauce brings to the table. It is rich, smoky, and more sophisticated in flavor than regular caramel. You can also substitute dark caramel in any drink that comes with regular caramel! It tastes fantastic in Caramel Macchiatos, Caramel Frappuccinos, or even Caramel Lattes.