There's no denying that a cup of coffee can literally make or break your entire day. And the key to making a truly great cup of joe lies in buying a great coffee maker.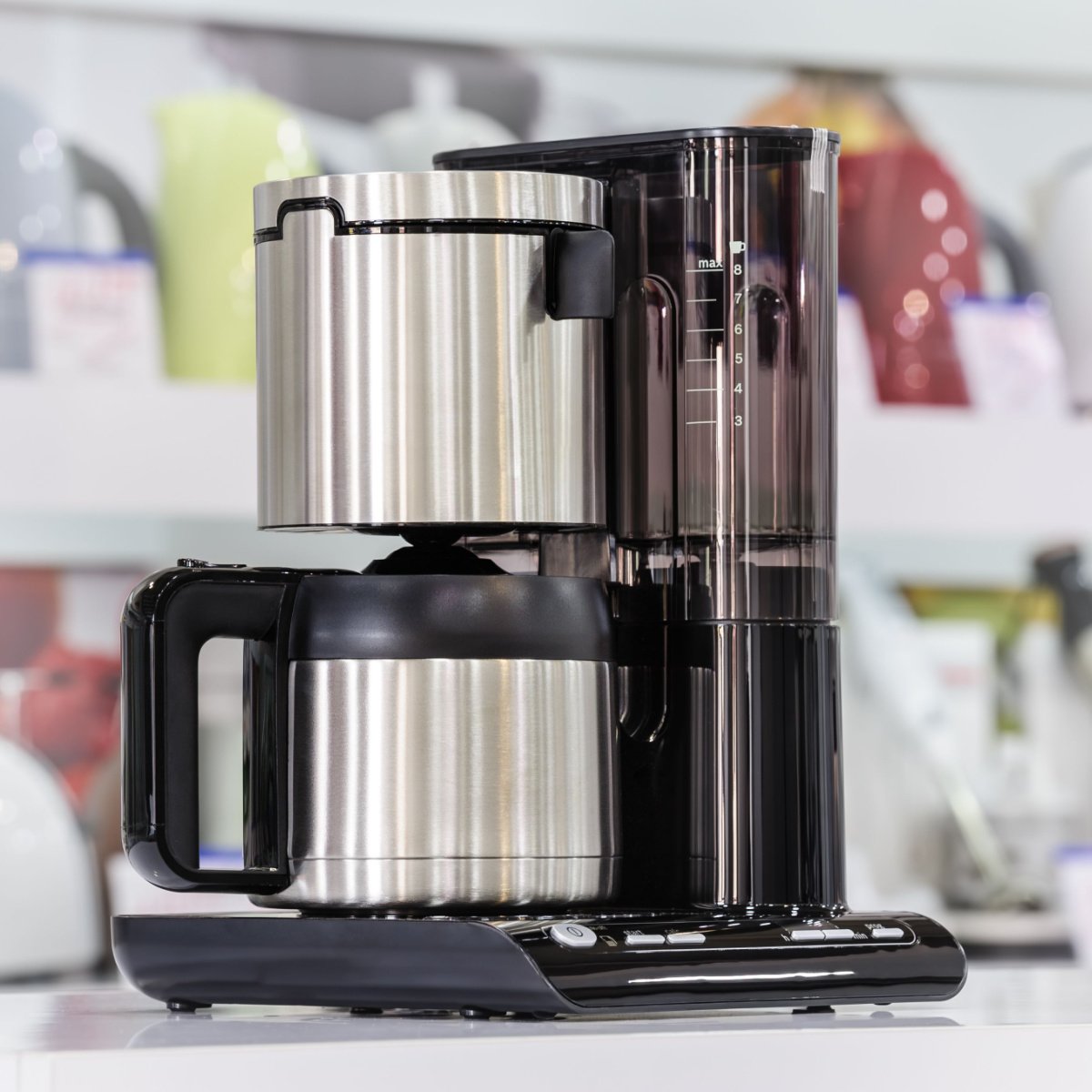 If you like waking up to the smell of freshly brewed coffee but struggle with keeping it hot for an extended period, investing in a thermal coffee maker can make all the difference.
The best coffee maker that keeps coffee hot should have adjustable temperature control, maximize your counter space, have a large brewing capacity, and go well with your space aesthetics.
We tested some of the best coffee makers that will keep your coffee hot to find out which ones deserve a spot in your kitchen. Our review is based on user feedback, customer reviews, and recommendations from several coffee aficionados.
Table of Contents
Best Overall: Cuisinart® 12 Cup Programmable Thermal Coffeemaker
Cuisinart® 12 Cup Programmable Thermal Coffeemaker
This is our top pick due to the large selection of programmable features and a generous brewing capacity courtesy of the 12-cup thermal carafe, making it a go-to option for folks who drink multiple cups of coffee daily.
Pros: 24-hour programming, adjustable brew strength, adjustable keep-warm settings, user-friendly interface, advanced heat technology that doesn't ruin the coffee flavor, self-clean feature
Cons: Heavy thermal carafe with a difficult-to-remove lid
Enjoy the best of both worlds with this cutting-edge coffee technology that lets you enjoy a hot cup of joe and brew it just the way you like it. Built for true coffee lovers, the Cuisinart 12-cup Programmable Thermal Coffeemaker gives you brew control options for regular or bold flavor strengths. You can also choose between hot or an extra hot coffee with the adjustable keep-warm temperature control.
If you are in a hurry, the Brew Pause™ feature lets you grab a cup of coffee before the brewing cycle is complete. The coffee maker also has a self-clean option, adjustable automatic shutoff, and a "time to clean" indicator light.
The 24-hour auto brew feature means you can brew your coffee in advance and have a fresh pot of coffee ready at all times. We especially loved the large 12-cup capacity of this coffee maker, which is a major plus if you need to brew a larger pot for friends or family.
We only wished that the Cuisinart had been lighter. While the stainless steel handle is ergonomic and comfortable to grip, the thermal carafe is slightly heavy. This can be particularly difficult for folks who are used to the good ol' glass carafes, which are significantly lighter.
Best With Grinder: Cuisinart DGB-900BC Grind & Brew Thermal 12-Cup Automatic Coffeemaker
Cuisinart DGB-900BC Grind & Brew Thermal 12-Cup Automatic Coffeemaker
With a built-in burr grinder and multiple grind settings impacting the strength of your coffee, the Cuisinart delivers a consistently fresh brew every time.
Pros: Built-in burr grinder, user-friendly interface, makes hot coffee that stays hot, programmable auto-start, gold-tone filter ensures the fresh flavor
Cons: Long brew time
The magic is in the beans. Freshly ground coffee beans result in a better flavor profile. The Cuisinart DGB-900BC Grind & Brew Thermal 12-Cup Automatic Coffeemaker is integrated with a built-in burr grinder that processes the beans right before it makes your brew. Its automatic burr grinder has adjustable controls that allow you to fine-tune how coarse you want to grind your coffee.
The strength selector makes you choose from bold, medium to mild coffee, and the 24-hours programmability feature ensures you wake up to a freshly-prepared batch of hot coffee. Cuisinart DGB-900BC also features a "time since brew" freshness indicator, so you can assess how fresh the coffee is.
If you can't decide between grinding your own beans or using pre-ground coffee, this flexible coffee maker lets you do both. You can easily use pre-ground coffee when you don't have whole beans available. Its thermal carafe has an ample 14-cup capacity, enough for an entire family.
Coffee makers with built-in grinders usually have a reputation for being difficult to clean, but this one surprised us. Both the filter and the carafe are dishwasher-friendly. However, washing by hand isn't tricky either, as most coffee residue easily washes away with a good rinse.
Best Single-Serve: Keurig K-Duo Plus Coffee Maker
SAVE 16%
Keurig K-Duo Plus Coffee Maker
The Keurig K-Duo Plus coffee maker features a convenient design and easy setup that brews both single-serve K-Cups(up to 12 oz) and carafes (up to 60 oz).
Pros: Brews single servings and carafes, adjustable brewing temperature and water reservoirs, compact
Cons: Non-customizable settings, regular cleanup required
Single-serve coffee makers are highly-convenient, and nobody does it better than the Keurig K-Duo Plus Coffee Maker. If you're in the mood for a batch prep, choose from 6, 8,10, and 12 cups of a carafe. If you need just one cup, pop in a K-pod and select from multiple cup sizes of 6, 8, 10, and 12 ounces. It's also compatible with pods from most brands, except Rivo, Vue, K-Carafe, or K-Mug pods.
You can keep your coffee hot for up to several hours with its 12-cup thermal carafe. This is a programmable unit that you can configure for up to 24 hours. You can program it at night to brew your favorite hot beverage at a set time and wake up to a fresh, steaming cup of java.
But the real magic is the machine's ability to reposition itself to fit your counter space. You can adjust the base of the water reservoir to the back, left, or right of the machine to help maximize your counter space.
Another great feature of the Keurig K-Fuo Plus that we love is the Pause & Pour feature, which temporarily stops the brewing process for around 20 seconds so you can pour a cup of coffee while the rest is still brewing.
Choose this black coffee maker with silver accents if you care about aesthetics and prefer a modern look. Besides the aesthetics, this machine's convenience, ease of use, and versatility make it one of the best coffee makers that keep your coffee hot.
Best Budget: Black+Decker 12-Cup Thermal Coffeemaker
Black+Decker 12-Cup Thermal Coffeemaker
With its 12-cup thermal carafe, Black+Decker is a user-friendly machine focusing solely on coffee.
Pros: Large brewing capacity, User-friendly controls, sneak-a-cup feature, brew strength selector, no-drip design for spill-free pours
Cons: Flimsy plastic components, plastic aftertaste for first few brews
Light on the pocket with no compromises on the flavor, the Black+Decker 12-Cup Thermal Coffeemaker is hands down the best no-frill coffeemaker for an optimal hot coffee brew. You can choose your brew strength, prepare in large batches and keep it hot for up to five hours.
Features like the 24-hour programmability and the auto shutoff let you prepare the water and grounds the night before and ensure the machine isn't accidentally left on for hours.
While the Black+Decker had all the features of a standard drip coffee maker, it also boasts some high-end features you wouldn't usually find in a budgeted option. The sneak-a-cup feature lets you momentarily pause the brewing process and quickly snag the first cup without making a mess.
Other standout features include the brew-strength selector that lets you choose between strong, bold, or regular coffee. It also comes with a "time since last brew" function, which displays the last time someone brewed a fresh pot.
This machine might not be the best eco-friendly option, as it doesn't feature a permanent filter. Though, you can always opt for biodegradable, compostable filters.
Best Versatile: Zojirushi EC-YTC100XB Coffee Maker
Zojirushi EC-YTC100XB Coffee Maker
Its versatile features—the ability to brew iced coffee, anti-spill technology, easy cleanup, and BPA-free carafe—set it apart from other options.
Pros: 200 degrees Fahrenheit high brewing temperature, iced coffee settings, programmable, removable, and washable stainless steel mesh coffee filter
Cons: Bulky profile that takes up counter space, a bit noisy
We know you like it hot. But what if you also want an iced version one summer day? Iced coffee is an occasional treat you usually pay for when you're craving it. But the Zojirushi Fresh Brew Plus takes care of that.
The strength selector adjusts the coffee's intensity so that it turns into a concentrate that you can pour over ice to make your desired iced coffee. You can opt for the 12-cup model version with a glass carafe for your iced coffee needs, which comes with an ice basket inside the carafe.
If you like your cup of joe hot, the 10-cup version of this Fresh Brew Plus comes with a stainless steel thermal carafe that keeps your coffee hot for extended periods. However, the 200 degrees Fahrenheit brewing temperature can result in slightly bitter coffee.
With the Zojirushi Coffee Maker, cleaning is a breeze. It has a clean light indicator that alerts you when your machine needs a little cleanup. To top it off, the easily washable parts and the drip-prevention mechanism of the thermal carafe make the cleaning process ridiculously simple.
If you are in a hurry but don't want to compromise on your coffee's intensity, you can set this coffee maker to a time-saver mode. This increases the brewing speed to make coffee faster.
And if the features on the Zojirushi Coffee Maker haven't hooked you in yet, perhaps the sleek and vintage-looking design will. However, some users have complained of them taking up too much counter space.
Coffee Makers That Keep Coffee Hot Buying Guide
The choices are virtually limitless when shopping for the best coffee maker that keeps your coffee hot. From cost and features to temperature settings, size and capacity, there seem to be endless nuances to your coffee maker options.
Consider the following factors before shopping for a coffee maker that keeps coffee hot.
Budget
First, you need to decide how much you are willing to spend on a thermal coffee maker. Once you've settled on the price range, make a list of features that are important to you.
You can then start narrowing down your choices until you find a coffee maker with all your desired features while fitting your budget. Remember that a coffee maker loaded with all the fancy features will naturally cost more.
Features
Do you want your beans freshly ground before brewing? If yes, go for a coffee maker with an in-built grinder. However, remember that a grinder is slightly high-maintenance and needs to be cleaned regularly.
If you simply can't wait to get your caffeine fix in the morning, you can also opt for an auto-programmable coffee maker. All you have to do is program your coffee maker the night before to wake up to a steaming cup of joe in the morning. You can also use the auto-off feature to turn it off after a certain period.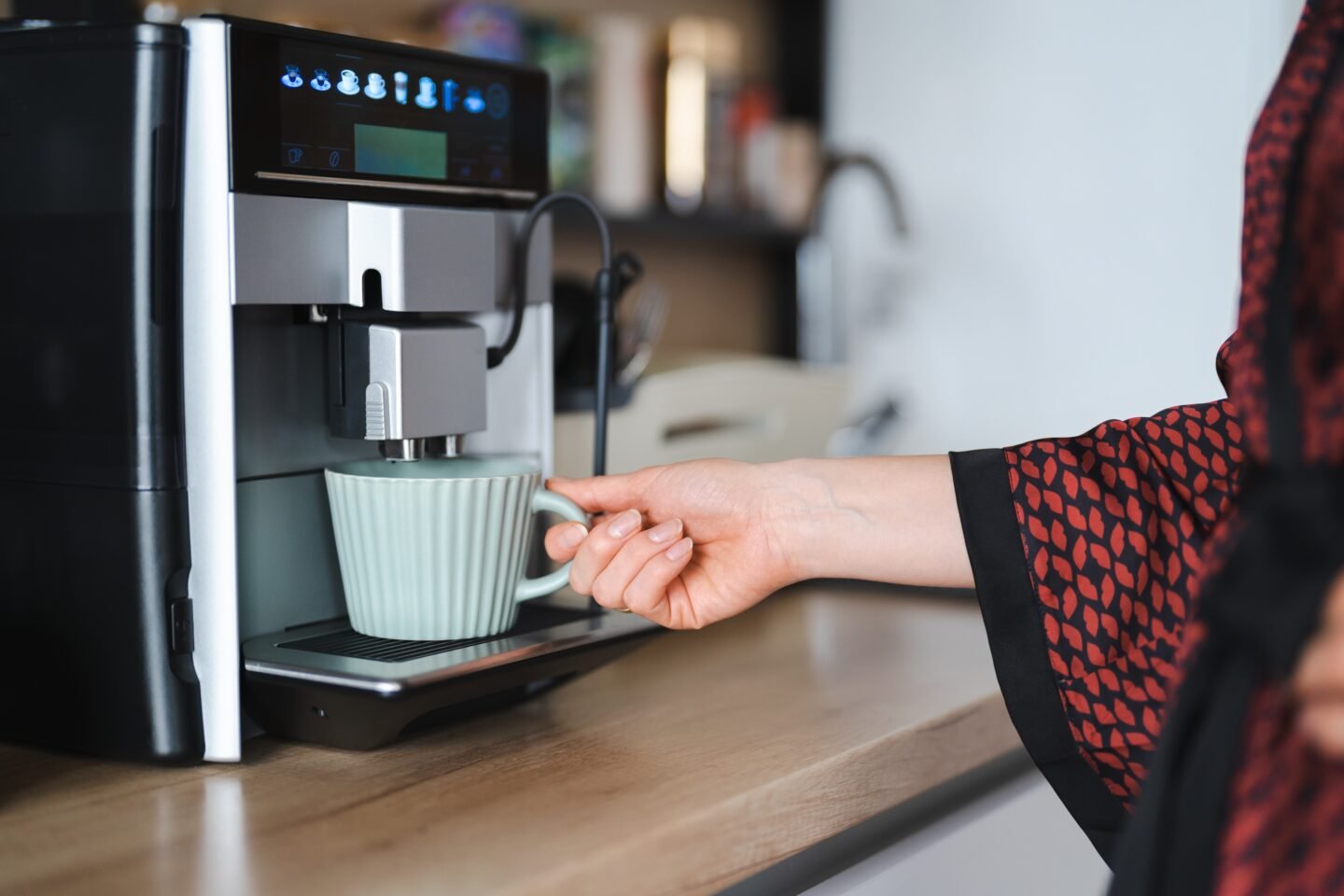 Folks who want more control over their coffee are better off choosing one with customizable settings like brew control. With brew control, you can opt for either a lightly brewed coffee or a strongly brewed cup of joe.
Some coffee makers also have a built-in water filtration system, which is perfect if your area doesn't have the purest water.
However. a basic no-frills coffee maker will also brew you a fine-tasting cup if you want to keep things simple.
Temperature Control
Do you want to keep your cup of joe hot for extended periods without compromising its flavor? Narrow your search for coffee makers with thermal carafes, such as an insulated steel one, to keep your coffee fresh and hot.
Sure, you can go for a coffee maker with a heating plate. But prepare yourself for a burnt and bitter taste if you don't like to sip your coffee immediately.
Alternatively, you can also opt for a coffee maker with temperature control settings that you can adjust throughout the day.
Size and Capacity
Ask yourself: how much coffee do you consume regularly? Are you a one-cup person, or do you drink at least three to four cups before heading off to work? Will you share the coffee maker with your friends and family, or is it just for you?
This will help you pick out the right coffee maker for your needs. Look for one to four-cup settings if you prepare in small batches.
Besides the capacity of your coffee maker, you should also consider your counter space. Start by measuring the space where your coffee maker will sit before you invest in a coffee maker.
If you plan to place it in an enclosed space, say a cabinet, you should also measure its height.
Once you've narrowed down the models, check which ones are easier to handle and clean. And there you have it. Say hello to your new coffee maker.
FAQs
How does coffee stay hot in a thermal coffee maker?
Coffee makers that keep coffee hot, aka thermal coffee makers, use double-walled stainless steel carafes. The double walls have a vacuum that helps prevent the heat in the coffee from escaping.
How hard is the maintenance of thermal coffee makers?
Cleaning thermal carafes can be a hassle because of their narrow opening design. Cleaning by hand can be tricky, and the heavy weight doesn't help either.

A bottle brush should reach the inner depths of the container just fine and clean it well. You can also soak it with warm, soapy water to rinse the bottom well.
What is descaling?
Electric thermal coffee makers require descaling. Descaling removes mineral buildup from the bottom of the thermal carafe. You can descale your thermal carafe with kitchen ingredients like a mixture of baking soda and vinegar.

Alternatively, you can use branded cleaning solutions and wipe all parts of your machine with them. Descaling once every three months is enough, although you can choose to do it more often too.
What problems can occur while using thermal coffee makers?
It's common for coffee makers to let out steam while brewing. So make sure you don't place your appliance underneath a cabinet, or it will dampen the wooden structure.

Your machine may also face issues like clogging and brewing coffee that tastes bitter or isn't hot enough. Descale your coffee maker frequently to avoid these issues.
Glass carafes can also keep coffee hot, so why go with thermal carafes?
Most glass carafes come with a heating plate to keep your coffee hot. But the downside is that the coffee can burn this way and taste bitter. And you don't want to sip on bitter coffee first thing in the morning.

For instant consumption, glass carafes are great. However, if you are going to store it for some time, say a few hours, we recommend coffee made with a thermal carafe.
How long will my coffee stay hot in a thermal coffee maker?
Your coffee can stay hot for up to 12 hours in a thermal coffee maker. Though, 4-6 hours is the average for most thermal carafes.