Have you ever opened your coffee brewer to find a white residue? What is this funk, and can you tackle it with household cleaners? Don't get grossed out just yet—apple cider vinegar might just save the day!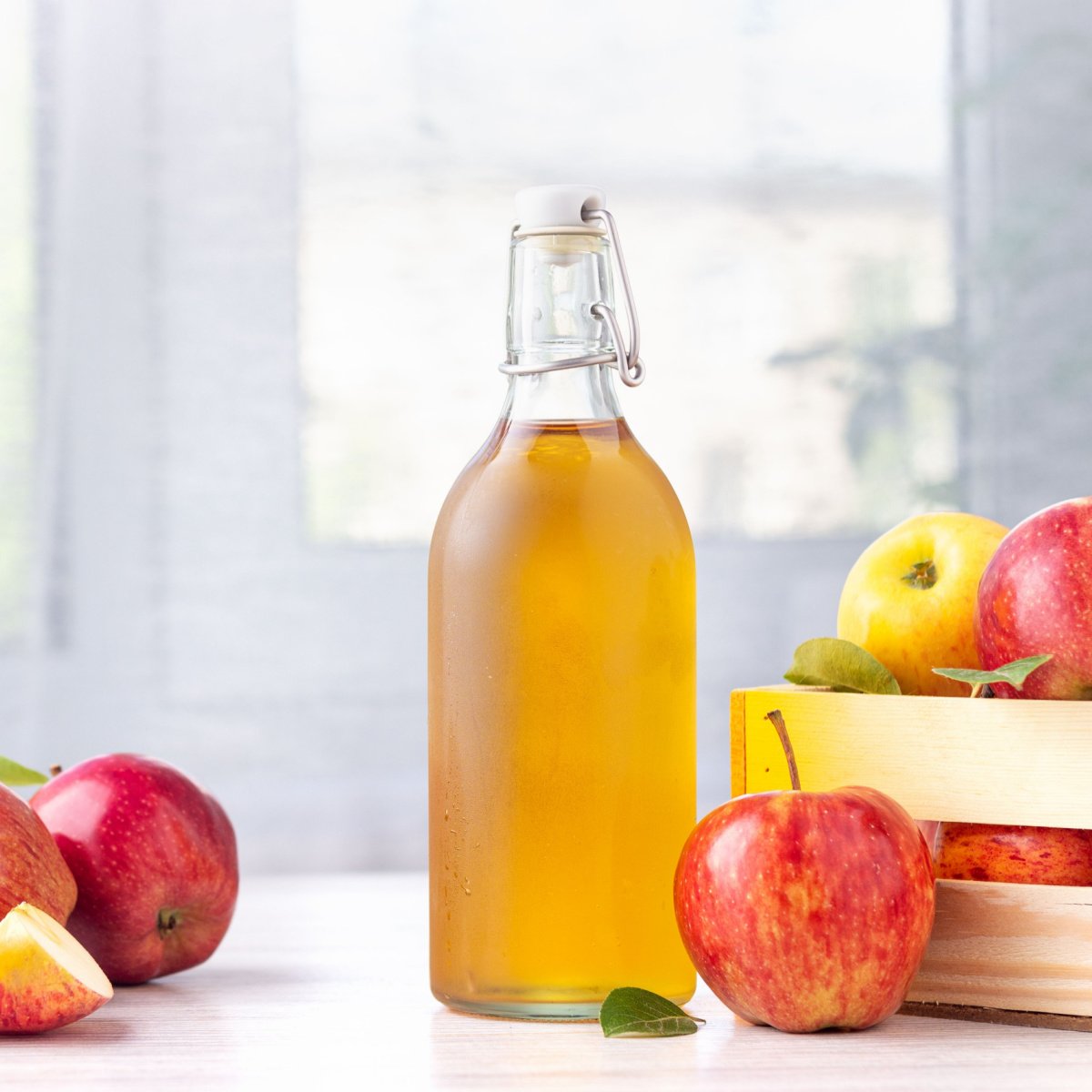 The secret to a long-lasting coffee maker is proper maintenance. Regular cleaning is one of the most important steps in keeping a coffee maker in top shape—but it doesn't have to be complicated!
Wash your coffee pot and all removable parts daily, then deep clean your coffee maker with apple cider vinegar once a month. If you want hassle-free cleaning, check if your coffee maker's parts are dishwasher-safe!
Apple cider vinegar has so many awesome powers outside of just cooking. Find out all the secrets of this kitchen staple and learn how to clean your brewer with it!
Table of Contents
Why Does the Coffee Maker Need Cleaning?
Water is not always as clear as we think. It has calcium, iron, and other minerals that leave a buildup on your dishes and coffee maker. This buildup is the gross white scale you sometimes see in a dirty coffee maker.
In addition to the scale in tap water, coffee beans leave behind oils that need to get cleaned. If the oils aren't regularly removed, they can form a thick brown buildup. This may affect the quality of your brew and the functionality of your coffee maker.
Daily light cleaning and periodic deep cleanings help keep your coffee brewer working at peak performance. So, making this simple process part of your cleaning routine can seriously extend the life of your coffee machine.
Why Clean with Apple Cider Vinegar?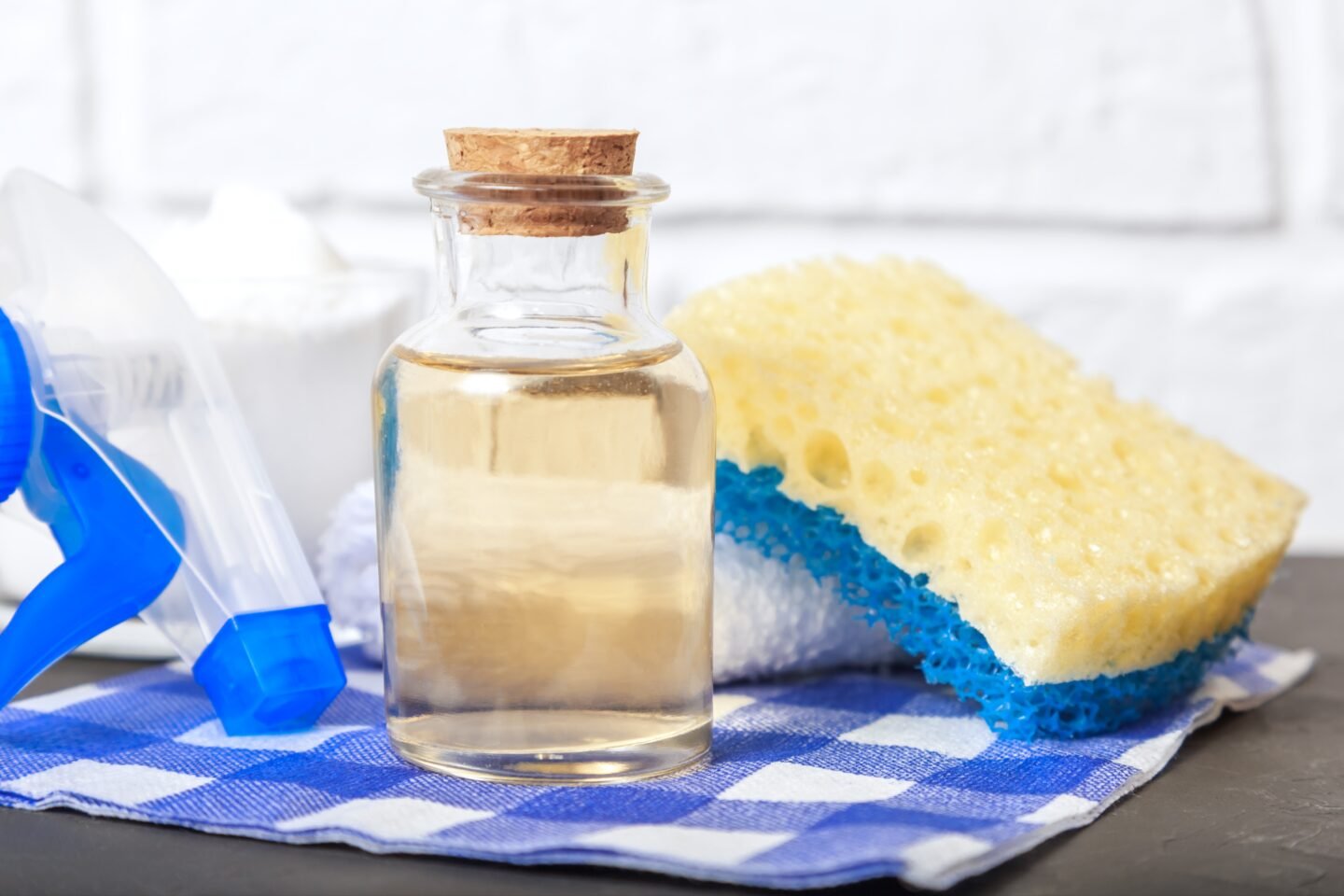 Everyone loves an economical cleaning hack. Cleaning with apple cider vinegar is a great way to use things that are likely already in your home. If you can clean without spending any extra dollars, why wouldn't you?
Apple cider vinegar is an acetic acid, so it has the power to break down scale and oil residue. This household staple can cut through grease and grime with ease. It's an effortless way to clean and restore the function of your coffee maker.
This powerful household ingredient will bring back the shine of your drip coffee brewer. One cleaning cycle with apple cider vinegar can dispel months of hard water and coffee stains. It's a truly surprising cleaning solution!
The best part is that apple cider vinegar is food-safe, while cleaning a coffee maker with traditional chemical cleaners can be harmful. Using apple cider vinegar is a food-safe way to deep clean without the chemicals.
How to Clean a Coffee Maker with Apple Cider Vinegar
Every day, wash out the coffee pot and other removable parts of your coffee brewer with warm soapy water. Then, about once every month, you should deep clean your coffee maker. These monthly deep cleans are the perfect time to let the apple cider vinegar do its thing!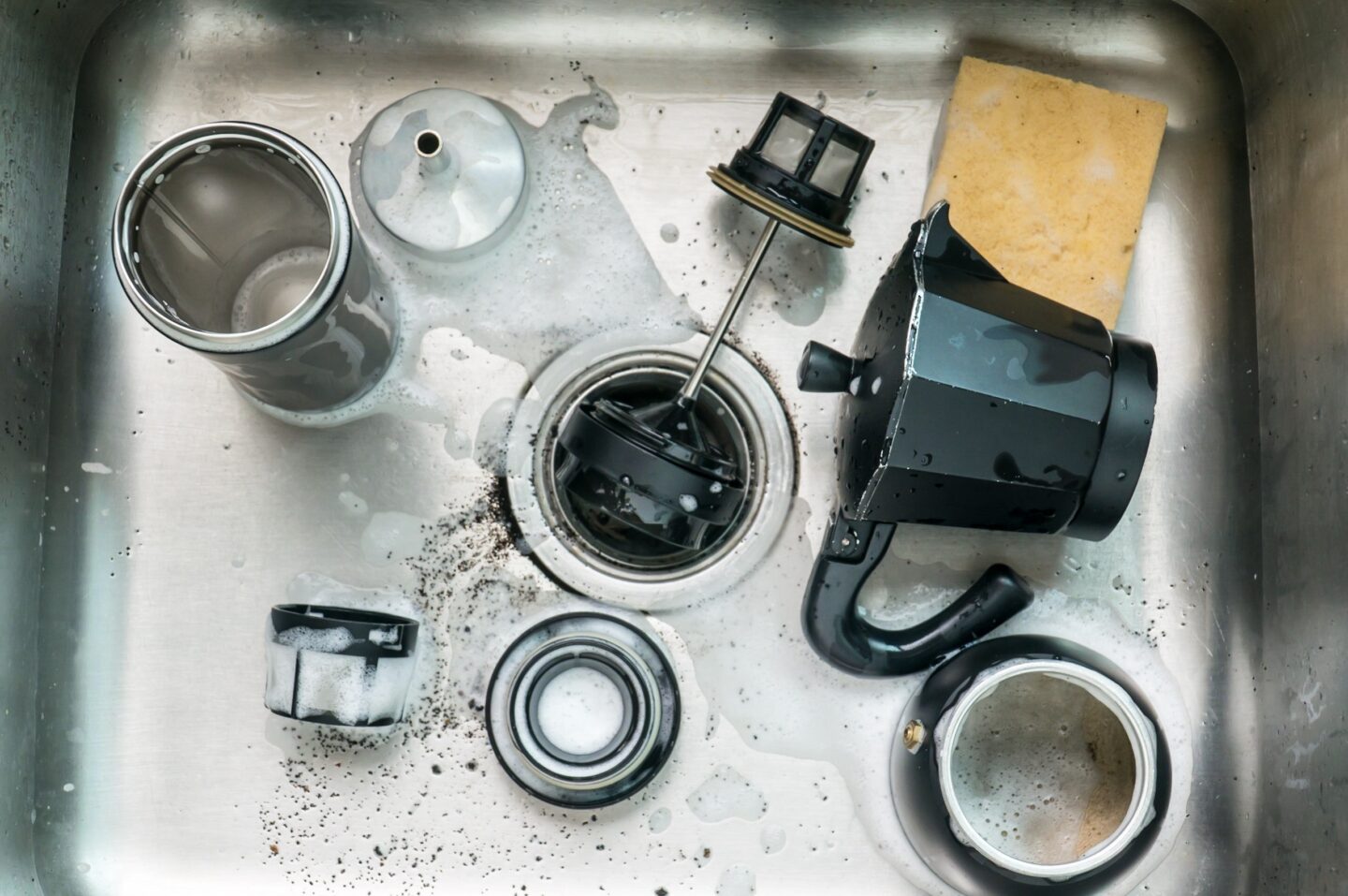 To perform this simple deep clean, fill the brewer's water reservoir with equal parts of apple cider vinegar and water. Close the lid and allow it to sit for 30 to 45 minutes, then run a brew cycle. Be warned; the kitchen will get smelly!
After the brewing cycle has finished, discard the apple cider vinegar. Refill the reservoir with water and brew as many times as it takes to remove the vinegar smell. It may take up to five hot water cycles to fully remove the vinegar smell.
This vinegar-cleaning trick also works with pod-style coffee brewers. Simply fill the reservoir with half water and half apple cider vinegar, then brew without a pod. Continue brewing, adding water as needed, until the vinegar smell is gone.
It's recommended that the first batch of coffee you brew after this descaling process is small. This is just in case you have to toss the coffee. Some are very sensitive to the vinegar smell and taste, so you always want to be prepared for the worst!