There's nothing worse than having your coffee maker run dry while brewing, especially when you are in a hurry. If you require a constant supply of caffeine throughout the day but hate refilling the water tank, you may just need a plumbed coffee maker.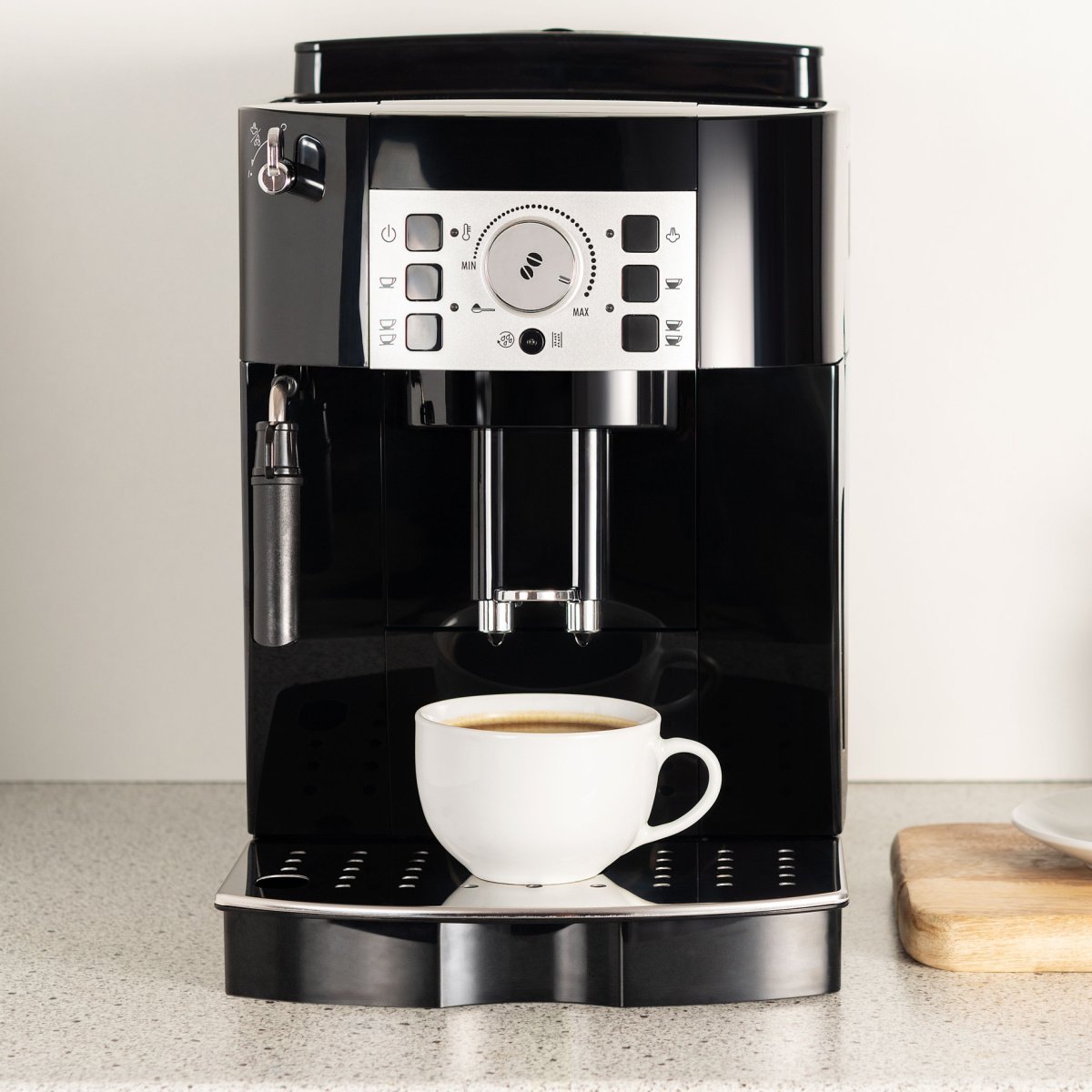 A plumbed coffee maker connects directly to your home's water line, automatically filling the water tank. This allows you to enjoy unlimited pots of coffee while eliminating the need to check up on the water level in your reservoir constantly.
When buying the best plumbed coffee maker, you should ask yourself the following questions: How many people will use the machine? How much counter space can you dedicate to it? Are you buying the machine for home or office use? Will you install the machine yourself or hire an expert? How much are you willing to spend on the coffee maker?
Running high on caffeine, we did intensive research to bring you this list of the best plumbed coffee makers. Overall, we found that the best plumbed coffee maker is the Keurig K-3500 Commercial Maker Capsule Coffee Machine.
Our hard-hitting review relies heavily on research, user reviews, and recommendations from various coffee connoisseurs.
Table of Contents
Best Plumbed Coffee Makers For Continuous Brewing
Best Overall: Keurig K-3500 Commercial Maker Capsule Coffee Machine
Keurig K-3500 Commercial Maker Capsule Coffee Machine
This is our top pick due to its sleek design, hi-resolution touchscreen display, five brew sizes, pod auto-eject feature, and compatibility with direct water line plumbing. It's the perfect go-to option for busy cafeterias, offices, cafés, or markets.
Pros: Intuitive touchscreen control, brews single servings and carafes, dedicated hot water line, built-in K-cup pod removal, Commercial UL and NSF certified
Cons: Direct waterline plumbing kit needs to be purchased separately
When buying a Keurig, you can't go wrong. The Keurig K-3500 Capsule Coffee Machine is easily one of the best plumbed coffee makers on the market. It's specially built for a commercial setting with one goal: to cater to a large group of people in swift order, without the machine breaking down.
What's more, you can quickly drain the internal water tank for easy transportation. However, the plumbing doesn't come in the package, which will incur additional charges.
With the Keurig K-3500, you can select up to five cup sizes from 4 to 12 oz of coffee, tea, and hot cocoa with different brewing strengths. Since the drip tray is foldable, it's also compatible with large-sized travel mugs.
The Keurig's K-cup pod ejection feature definitely impressed us. All you need to do is lift the handle after brewing, and the pod automatically falls into a storage compartment.
You'll also appreciate the user-friendly touchscreen display, where you can find straightforward instructions on the water dispensing and the brewing procedure. Plus, you can rest assured that it's safe, properly designed, and dishwasher-friendly.
Of course, this plumbed brew machine doesn't come cheap. However, its sturdy commercial layout, programmable controls, user-friendly interface, and direct water-line plumbing capability make it worth the price.
Most Durable: Keurig K2500 Plumbed Single-Serve Commercial Coffee Maker
Keurig K2500 Plumbed Single-Serve Commercial Coffee Maker
With top-tier quiet brew technology, a durable build, a state-of-the-art touchscreen display, an included direct water line plumb, reservoir, and filter kit, the Keurig K2500 is perfect for small to medium businesses.
Pros: Sturdily built, disturbance-free brewing, NSF certified, user-friendly LCD interface, brews quietly, removable drip tray for quick clean-up, accommodates taller mugs, displays brewing history
Cons: Limited coffee type selection, expensive for home use
Looking for a commercial coffee maker to give your employees the caffeine fix they need for better productivity? The Keurig K2500 Plumbed Single-Serve Commercial Coffee Maker has got you covered.
The single-serve machine lets you brew coffee, tea, or hot cocoa in five different brew sizes, from 4 to 12 ounces. Plus, the direct water line plumbing connection makes refills easy. If you like your coffee strong, you can choose Keurig's "strong" brew option.
We love that you can opt for the 110-oz optional water reservoir kit if you don't want to plumb in the K2500. But you'll need to purchase the kit separately.
The National Sanitation Foundation (NSF) certification ensures that the machine is durable, sanitary, and capable of fulfilling all commercial demands.
Like any Keurig coffee maker, this one also features an impressive full-color touchscreen display with various customizable options. The machine also has a PureWater filter, so your coffee tastes better.
But what sets this coffee maker apart is that it features three different default languages: English, Spanish, and French.
However, while Keurig K2500 makes a mean cup of regular black coffee, it can't brew a cappuccino or a latte. If there's one thing we could change, we would have liked it to be more affordable for home use.
Best For Home Use: Brew Express - BEC-110 Countertop Automatic Filling Coffee System
Brew Express - BEC-110 Countertop Automatic Filling Coffee System
This is our top pick for home use due to features like a cup selector, automatic filling, the flexibility of usage, and compact design, ensuring that the machine takes minimal space on your counter.
Pros: Brews single servings and carafes, large brewing capacity, programmable timer, pause-and-brew sensor to prevent the cup from overfilling, modernized design, and compact
Cons: Doesn't include a water filter
If you are tired of waking up having to fill your coffee maker and then waiting for it to brew, consider investing in the Brew Express-BEC-110 Countertop Automatic Coffee System.
Why do we say this? Well, for starters, this machine comes with a built-in clock which allows you to set the programmable timer. You don't have to keep checking up on your drink, as the timer will alert you when the beverage is ready for consumption.
The Brew Express also houses a direct water line connection, so you don't worry about having an empty water reservoir. And easily the best feature that makes this plumbed coffee maker perfect for home use is its compact size, allowing you to save valuable counter space.
The adjustable cup selector lets you select the amount of coffee you want to brew, from 1 to 10 servings, depending on your needs. This particular feature makes Brew Express-BEC-110 a good option for both personal and family use.
Unlike traditional coffee makers, this one doesn't have a hot plate. Instead, the machine dispenses the coffee into a thermal carafe, an insulated container that can keep your coffee hot for hours.
You'll also love the brew-pause feature that lets you grab a cup of coffee before the brew cycle is complete.
Unfortunately, this machine doesn't have a water filter to prevent any potential limescale buildup.
Best Budget: Keurig K155 Office Pro Commercial Coffee Maker
Keurig K155 Office Pro Commercial Coffee Maker
With less than 60 seconds of brew time, a programmable touchscreen, and a large reservoir, the Keurig K155 ensures you have your caffeine fix in the least possible time.
Pros: Massive water reservoir, compatible with both licensed and unlicensed K-pods, user-friendly touchscreen interface, two-minute brew time, silent brewing for an office workplace
Cons: No brew strength feature, plumbing kit needs to be bought separately
Relatively quicker and more straightforward than its predecessors, the Keurig K155 Office Pro is integrated with a faster and quieter brewing mechanism that makes it perfect for busy work environments.
While it makes one heck of a coffee, it is single-serve and will work best for small office settings. The K155 Office Pro has an LCD touchscreen display that lets you choose between the four different brew sizes: a 4-, 6-, 8-, and 10-ounce cup of coffee.
Anyone who knows their way around a coffee maker can also open a special menu option by holding the touchscreen for 10 seconds. You can change the machine's language, set the temperature and the clock, and enable the on-off and the energy-saving feature.
Its massive 90-ounce water reservoir means you can make up to 90 cups of coffee in one full refill. Using the optional plumbing kit, you can hook it up to a direct water line.
Besides coffee, this machine has various features that let you whip up hot chocolate, tea, or iced coffee.
The safety of this machine is top-notch, and it comes with a removable water tank. This lets you easily drain the hot water tank to ensure that you don't accidentally burn yourself while transporting the Keurig K155.
Plumbed Coffee Maker Buying Guide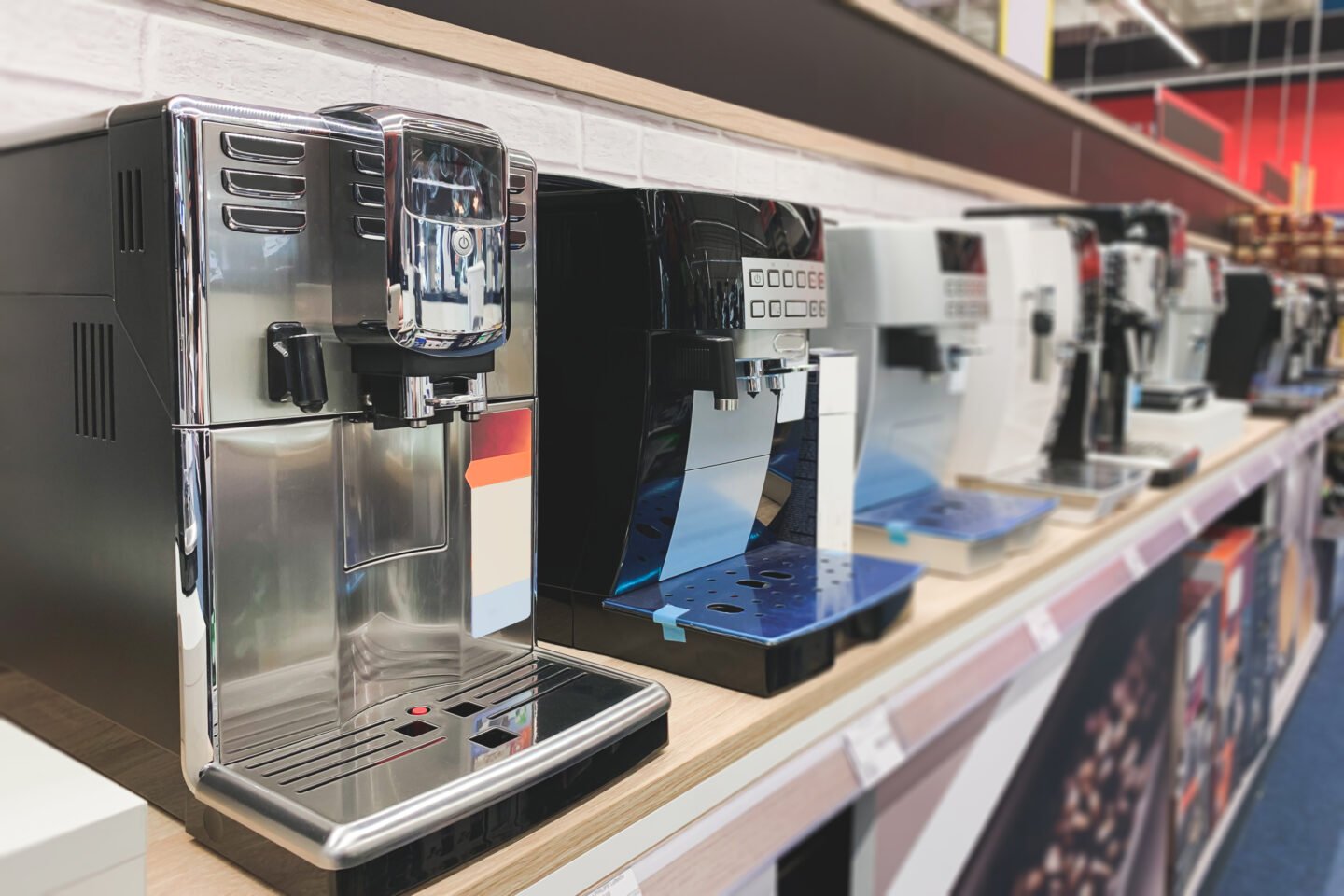 Finding a best-fit coffee machine is generally tricky, and even more so when it comes to buying plumbed coffee makers. Here are a few factors to consider while narrowing down your choice for plumbed coffee machines.
Capacity and Size
A bulky plumbed machine might not be your best option if you only drink a few cups of coffee daily. You should also consider who will be using the machine.
How big of a design your countertop or office desk can accommodate also comes into account here. First, measure the space you plan to dedicate to your coffee maker.
If you plan to keep your machine out of the way, you will also need to measure its height.
Remember that you must place a plumbed maker near a direct water inlet, so consider suitable places when measuring the dimensions.
Usability and Added Features
A high-quality brewing machine is worth nothing if it doesn't carry extra features to make your life easier.
If you like drinking coffee brewed with freshly ground beans, go for a plumbed coffee maker with a built-in grinder. Built-in coffee grinders can, however, be high-maintenance and require regular clean-up.
With plumbed coffee machines, you can choose between ones that come with plumbing kits and water filters as add-ons. You can also go for an auto-programmable machine that lets you program it the night before, so you get your hands on a cup of coffee first thing in the morning.
Opt for a machine with customizable options if you want more control over your coffee. One popular customizable feature is the brew control, which lets you go for a lightly or strongly brewed cup, depending on your mood. If you prefer milk-based coffees, opt for a machine with a specialized milk frother.
Budget
Plumbed coffee makers don't come cheap. They are generally more expensive than traditional ones, so you should be mindful of your budget.
The first thing you should do is list down all the features you are looking for in a coffee maker, from temperature and brewing control to auto-programming, pod auto-eject, and hot water on-demand.
Keep in mind that while fancy features are nice and can make your brewing process easier, they will add to the overall cost of your machine.
Prioritize features that you need to cut costs. For instance, if your domestic water supply is already integrated with a water filter, you don't have to buy a machine with an in-built water filtration system.
Plumbed Coffee Maker vs. Plumbing Kit: What's the difference?
A plumbed coffee maker is specifically designed to connect directly to your domestic water supply. Although expensive, they deliver fresh water each time you prepare your coffee. They also usually come with built-in water filtration systems to remove impurities from your water supply.
Conversely, an after-market plumbing kit lets you plumb in your regular coffee maker. This way, you don't have to splurge on a plumbed machine. They also allow more flexibility if you return to a regular tanked machine.
Umjava Coffee Maker Water Line Kit, for instance, is compatible with most coffee maker brands. However, they are more prone to leaks and require drilling holes into your machine. This might invalidate your warranty and weaken the structure of your machine.
Can I use tap water in my plumbed coffee maker?
Yes, you can use tap water, but it's highly recommended not to. Using tap water will lead to increased limescale build-up, requiring frequent descaling.
Besides, tap water also comes with impurities that can lead to health risks like gastrointestinal illness, reproductive problems, and neurological disorders (via Centers for Disease Control and Prevention).
It's best to add a water filtration system to your water supply before it enters the machine. While some manufacturers provide water filters with the coffee makers, you can also purchase a separate water filtration system, like the Clearly Filtered Water Filter Pitcher.
FAQ
How much counter space do you have to dedicate to a plumbed coffee maker?
Consider dedicating at least two feet of your counter to fit the machine, the additional containers, and the assorted coffee bags. Of course, the counter space you need will depend on the size of the machine itself.
Can a Keurig be plumbed?
Yes, a Keuring can be plumbed. Like any brewer with at least a water inlet, most Keurig models can be plumbed. However, the process difficulty will differ from model to model.

Keurig coffee machines that can be plumbed include the Keurig K-3500, K-2500, K-150p, K-150, and K-155 machines.
What is the difference between a plumbed and a tank machine?
A plumbed machine is usually a model that pulls water directly from your domestic water supply. On the other hand, tank machines rely on built-in water reservoirs that you need to refill manually.
How much coffee does a plumbed coffee maker need?
The amount of coffee you require for a plumbed coffee maker is directly proportional to the demand. The more drinkers there are, the more coffee will be required. Since plumbed machines provide a seamless on-demand output, we recommend keeping their coffee reservoirs full.

To fill a standard 10 to 12-cup brew machine, you will need almost a full cup or 12-24 tablespoons of ground coffee.
Can you get hot water from a coffee machine?
Yes, you can get hot water from a fully automatic coffee machine. However, you shouldn't expect boiling water, as brewers only heat at a set temperature that is typically adequate for coffee and tea making only.

That said, plenty of coffee machines come with specialized designs to also serve as extra hot water dispensers for your morning oatmeal or soup.
Do integrated coffee machines need a separate water supply?
No, most integrated coffee machines do not require a separate water supply. They connect directly to the main water line (plumbed models). Alternatively, they might have a spacious tank that keeps water stocked for continuous brewing and doesn't require frequent refills.
How to descale a plumbed coffee maker?
To descale a plumbed coffee maker, add the cleaning solution to the water reservoir and run a cycle. You'll then want to run several cycles with plain water to flush the machine completely. Make sure to run enough cycles until you can't taste the descaler anymore.

You can use a commercial descaling solution, straight white vinegar, lemon juice, or apple cider vinegar solution to clean your plumbed coffee maker.
Can you install a plumbed coffee yourself?
Yes, you can plumb in your coffee machine yourself. The process is generally straightforward and doesn't require any technical know-how. There are also a bunch of instruction videos available online.

However, since it involves accessing your main water supply, you must be extra careful. When in doubt, it's best to hire a professional to do the job.