Coffee is a worldwide popular beverage that boosts energy and gives you just the right kick to start your day. However, coffee drinking comes with the danger of teeth staining and discoloration. It is imperative for many individuals with braces to note how hot coffee or other coffee options can impact their teeth and braces.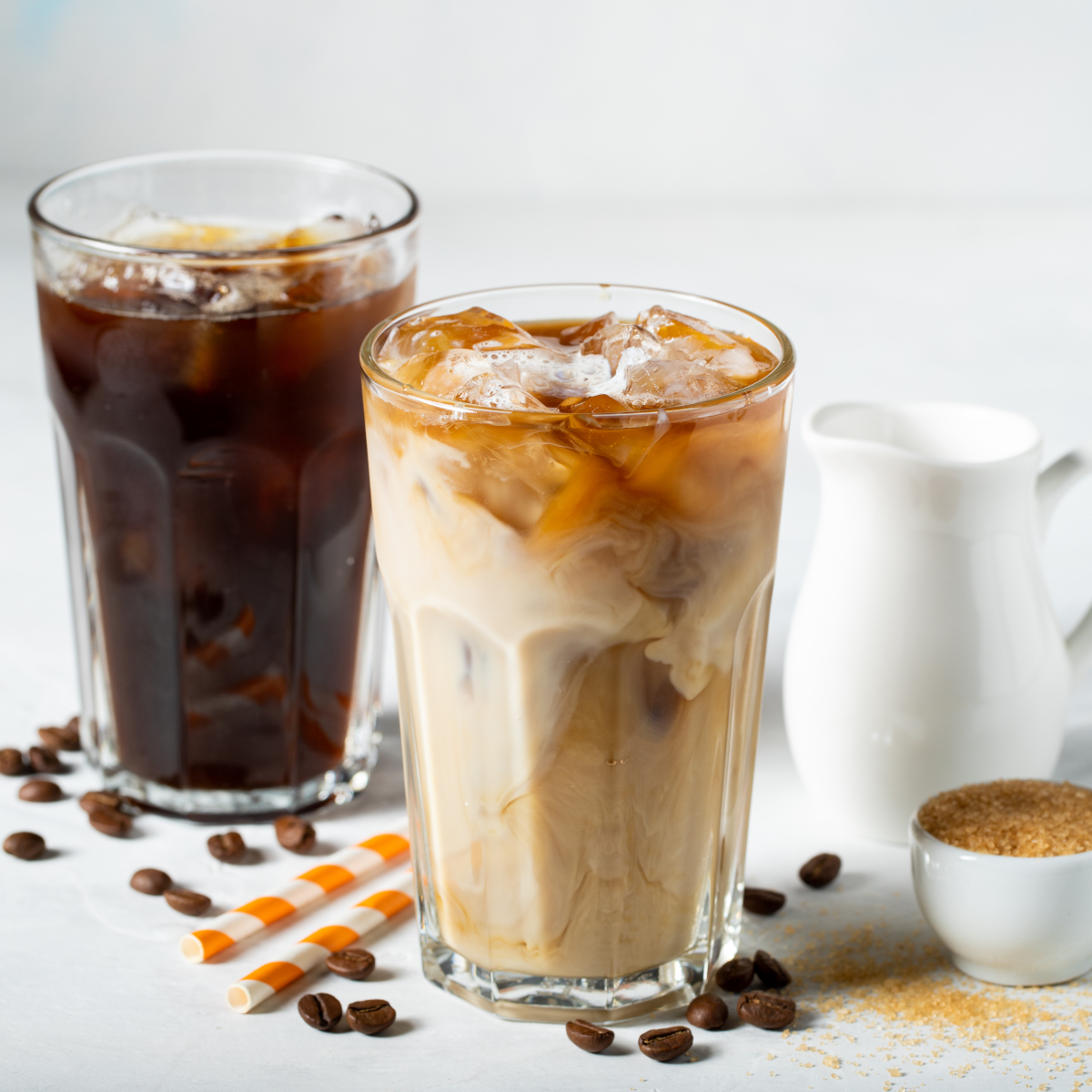 As a coffee lover with braces, you might find yourself divided between the condition of your braces and your love for coffee. Since braces contribute a lot to oral health, the question is, can you drink coffee with braces?
The straightforward answer is yes, you can drink coffee with braces. However, as most orthodontists and dentists will tell you, coffee can weaken, stain, and possibly damage your braces depending on the amount consumed and the type of braces.
Be sure to also take your coffee in moderation and wash your teeth regularly. Read on as we discuss this topic more and how drinking coffee and wearing braces can co-exist.
Table of Contents
Can You Drink Coffee With Clear Braces?
Drinking coffee with clear braces is allowed. However, you need to avoid hot coffee. Clear braces are made of plastic, and the heat from the hot coffee can warp the plastic, thereby impacting your treatment.
Many prefer clear braces to metal ones because they can easily blend with the teeth and be replaced or removed. However, drinking coffee regularly with your clear braces can discolor them, defeating the purpose of them blending with your teeth.
Iced coffee is best for coffee drinkers with clear braces since it keeps them tight and minimizes the risk of staining.
Can You Drink Coffee With Metal Braces?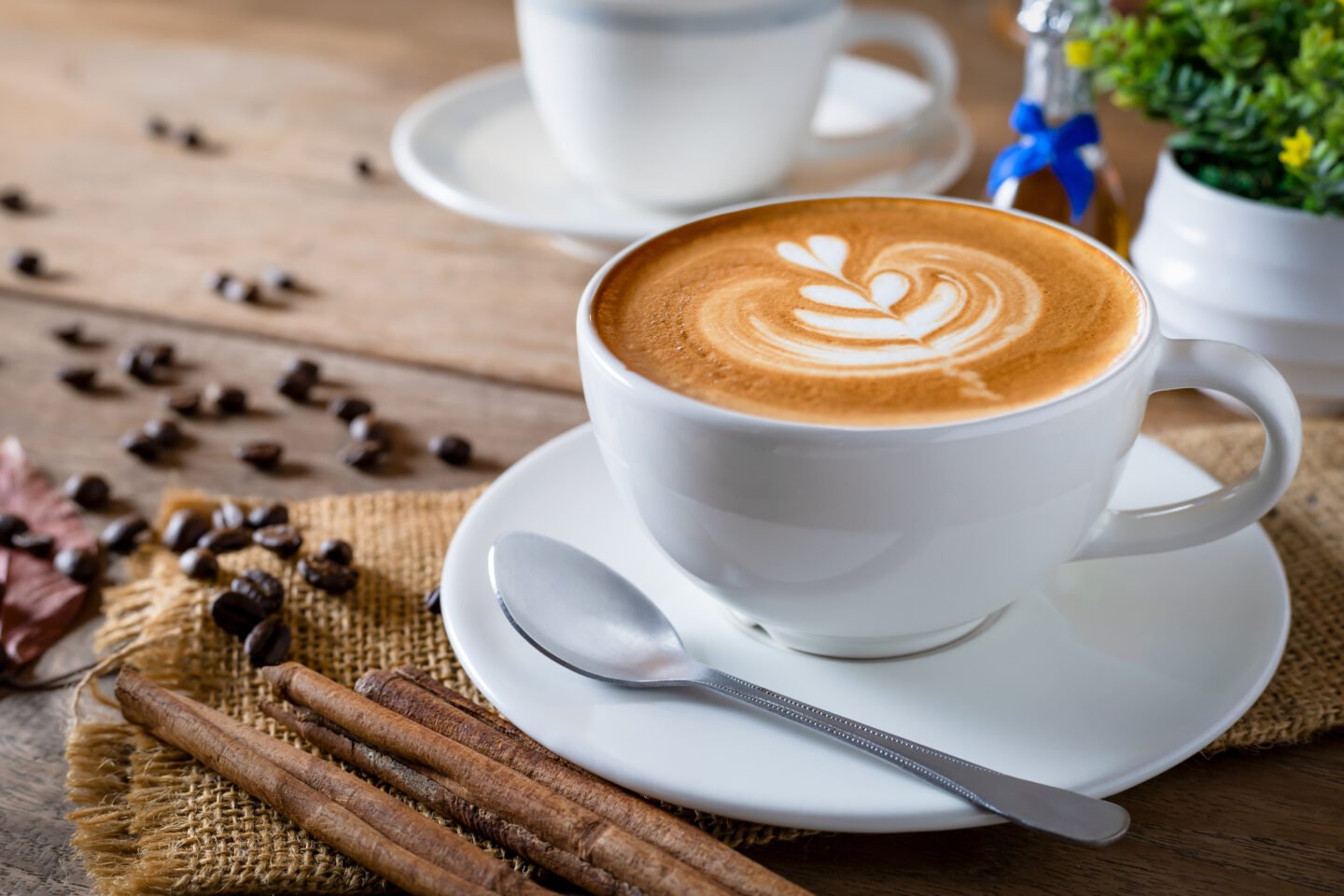 You can drink coffee with metal braces, but the coffee consumption has to be in moderation. It would be best to brush your teeth immediately afterward to prevent staining. Metal or traditional braces are more fixed on your teeth, so you can't remove or replace them like clear braces.
While the braces are less likely to be stained with coffee (they are colored), the metal wires used to join the metal brace to your teeth are more likely to get stained. Unlike clear braces, you can also drink hot and cold coffee with your traditional braces.
Can You Drink Sugar-Filled Coffee While Wearing Braces?
Drinking a sugar-filled coffee while your braces are on is not advisable. The sugar in your coffee makes your braces susceptible to damage because the sugar can stick to the metals and invite bacteria, damaging your tooth's enamel.
Avoid drinking flavored coffee or coffee filled with syrup as they contain more sugar, increasing the chances of decay.
What is the Risk of Drinking Coffee With Braces Regularly?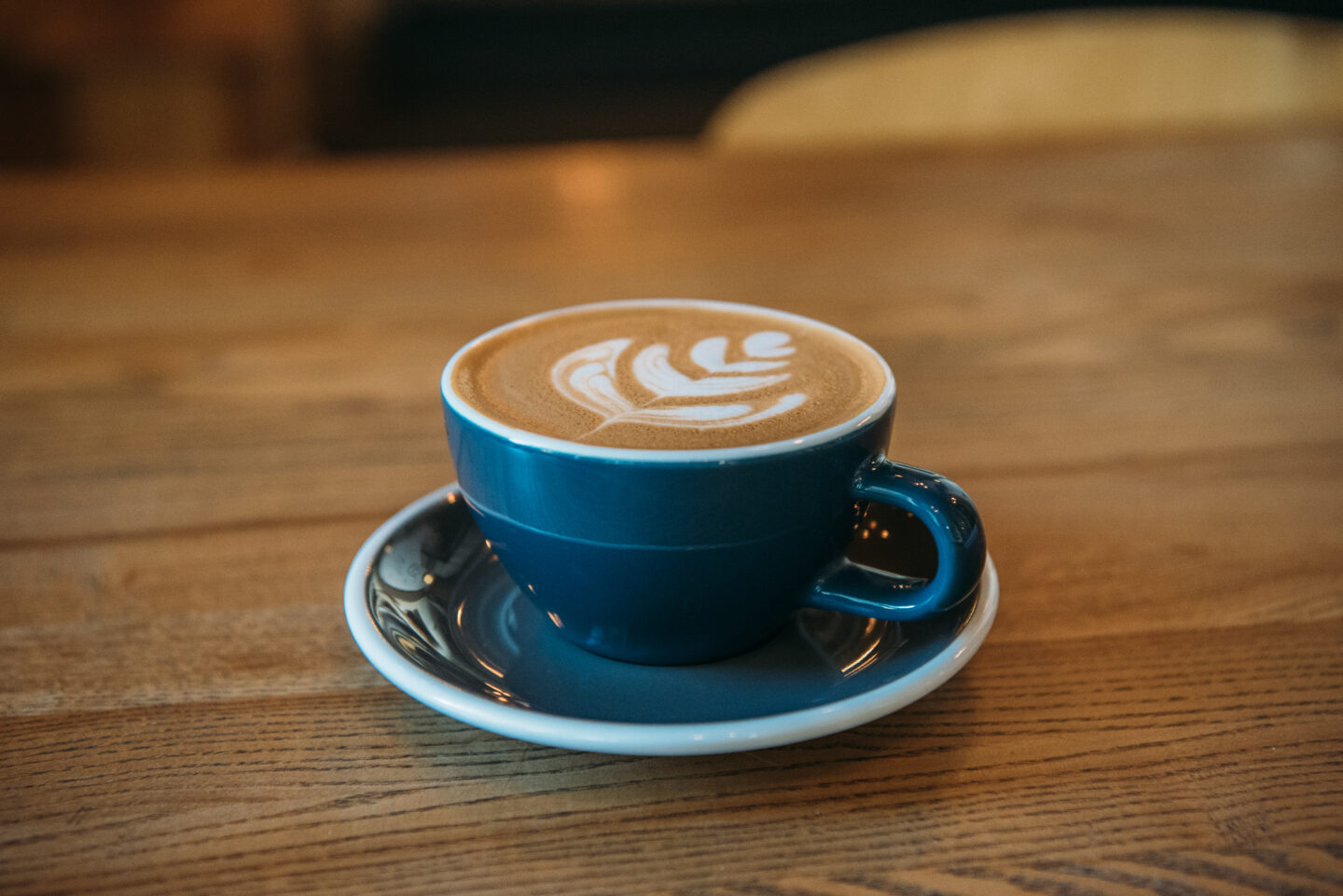 There are several risks associated with drinking coffee with braces regularly. The most common risk is the staining of the brace wires and brackets. Staining is what people with braces worry about the most regarding coffee drinking.
Coffee is a very pigmented beverage due to the presence of tannin. This makes it possible for coffee to leave behind residual colors on the metal part of your braces, leading to discoloration.
The acid and sugar content in coffee can also increase the risk of decay. Studies have shown that acid and pH changes in the mouth contribute to cavities. High acidity (low pH) coffee has a different pH than the neutral pH in the mouth leading to the destruction of the enamel.
Acid and sugar also stay longer in the mouth, especially if you don't brush your teeth often after drinking coffee. The presence of sugar and acid in the mouth will attract bacteria, which can also lead to the decay of the teeth's enamel.
Tannin and caffeine in coffee can also cause gum irritation, resulting in swollen gums, discomfort, and sores. So, if you want to enjoy your cup of coffee while wearing braces, you must be aware of the risks.
Is There Any Benefit To Drinking Coffee With Braces?
The only advantage to drinking coffee with braces is that it helps you get rid of food stuck between your teeth. This only applies to metal braces and hot coffee since hot coffee warps clear braces and loosens them. However, make sure that you don't drink too much at a time so as not to burn yourself.
How Can You Drink Coffee Without Damaging Your Braces?
Realistically, if you're an avid lover of coffee, there's no way you can give it up just because you wear braces. However, there are many ways you can enjoy coffee without worrying about damaging your braces. Here are some of the ways to enjoy your coffee with braces.
1. Drink Your Coffee With Milk
Adding milk to your coffee can reduce the impact of tannin on your braces and teeth. Since tannin causes discoloration on your teeth and braces, diluting your coffee with milk can prevent this and protect your teeth and braces from the staining acids of coffee.
2. Use a Straw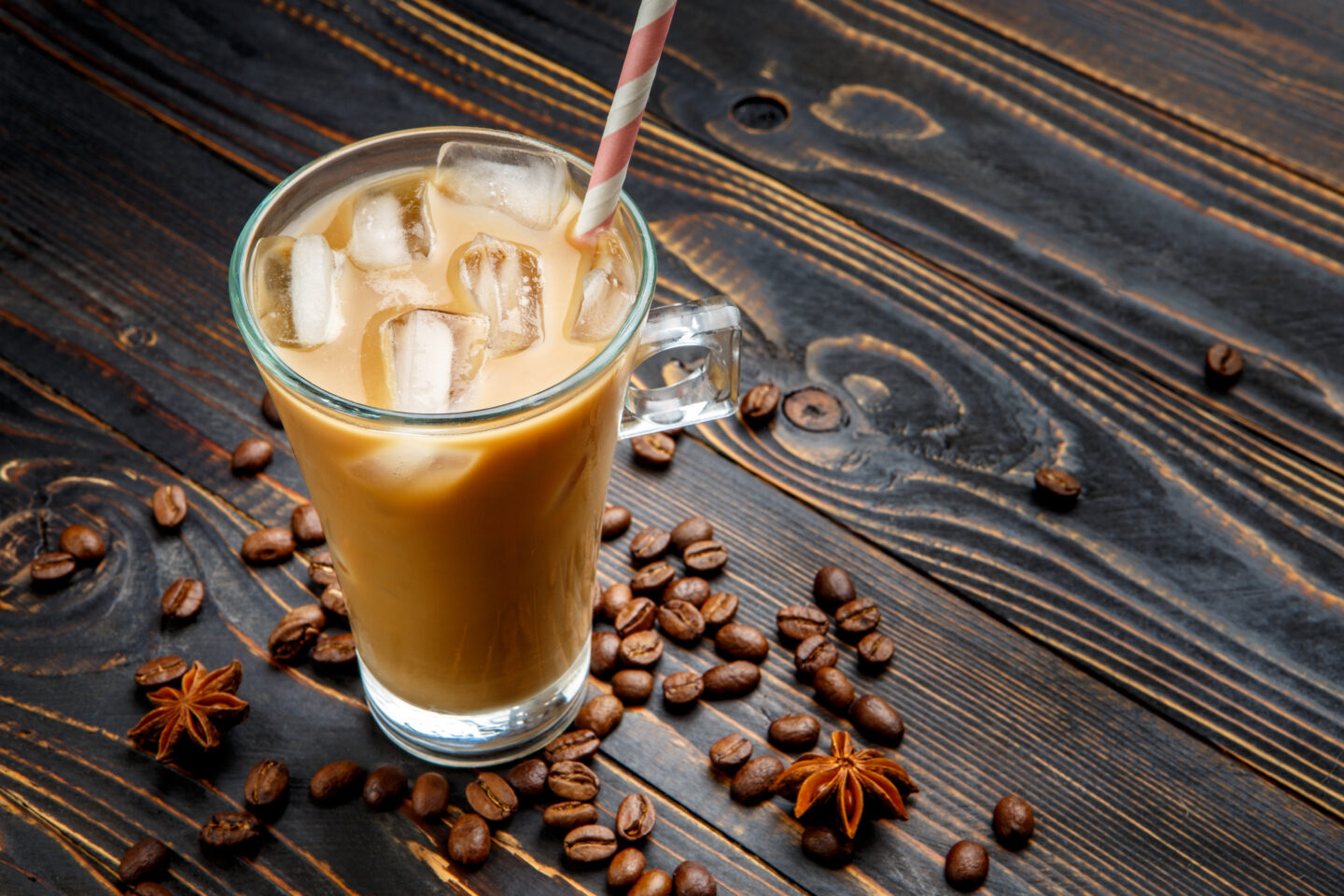 Coffee can't stain your teeth or braces if it doesn't touch them directly. The only way to prevent direct contact between your teeth and the coffee is to use a straw.
Straws are designed to deliver the liquid directly into your mouth without contact with the teeth. So, using straws to drink your coffee can significantly reduce the risk of staining your teeth and weakening your braces.
3. Try Decaf Coffee
The caffeine in coffee is the reason why most people love drinking it. The absolute energy boost of caffeine is a favorite of many coffee lovers. However, too much caffeine in your coffee also contributes to your teeth and braces stains.
Decaf coffee has significantly low caffeine (about 97% removed). So drinking it will mean there's less chance of you staining your teeth and damaging your braces.
You can also opt for coffee with less caffeine than regular coffee. While this won't give you the caffeine boost you want, it will allow you to enjoy your coffee without the harmful effects of too much caffeine.
4. Try Teeth Whitening Treatment
Teeth whitening treatment is the way to go if you want to keep drinking coffee without worrying about staining your braces. You can get it professionally whitened through surgery or get regular whitening treatment from your dentist.
5. Reduce Your Coffee Intake
Reducing your coffee intake as a coffee lover can be challenging, but it will significantly help when wearing braces. Limiting your daily consumption of coffee to one or two cups is the best way to avoid stains on your braces.
6. Always Brush Your Teeth After Drinking Coffee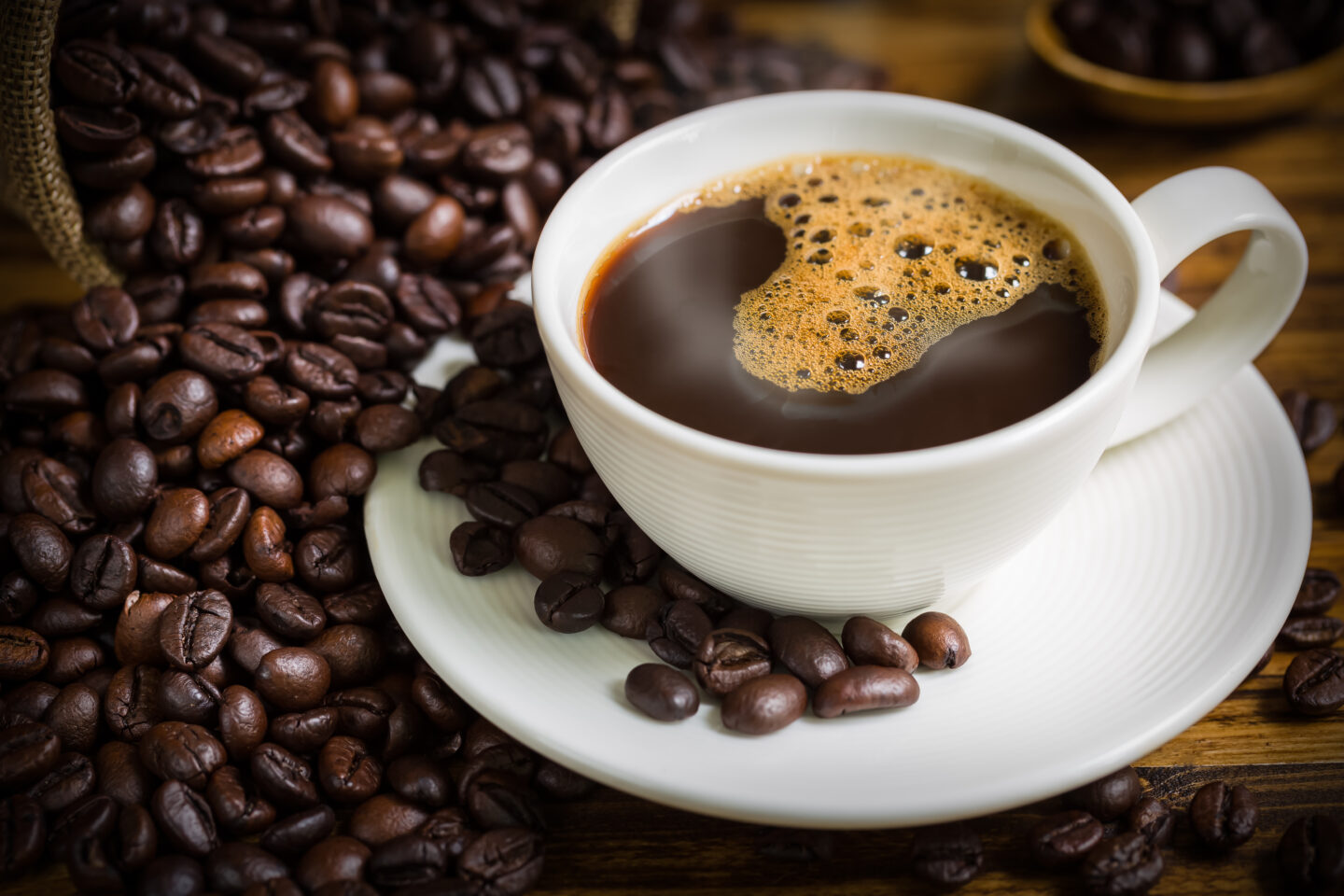 Brushing your teeth after every meal is essential advice given for dental health. The same principle applies to brushing after drinking coffee. If you can't give up or limit your coffee consumption, brushing after drinking your coffee can reduce the risk of stains and tooth decay.
Aside from the coffee that stains your teeth and braces while drinking it, the residual sugar that sticks to the metal of your braces can become a breeding ground for bacteria. Thus, you must ensure you brush your teeth every time you drink coffee, even if it means you must bring a toothbrush everywhere.
Just make sure to wait 30 to 60 minutes after eating or drinking before brushing your teeth.
7. Floss and Use Mouthwash Often
Flossing your teeth and rinsing your mouth after brushing adds another layer of protection against stains and decay. Brushing is great for reducing stains and preventing tooth decay. Still, mouth washing and flossing will help eliminate extra stains and kill bacteria in your teeth.
Can You Drink Starbucks Coffee With Braces?
Yes, you can drink Starbucks coffee with braces. However, it needs to be in moderation and with straws. Starbucks coffee contains quite a high amount of sugar, cream, and milk. Unless you are opting for a coffee like the Starbucks Dark Roast, which is low in acid and caffeine, you need to drink your Starbucks coffee with a straw if you can't stay away.
Can You Drink Iced Coffee While Wearing Braces?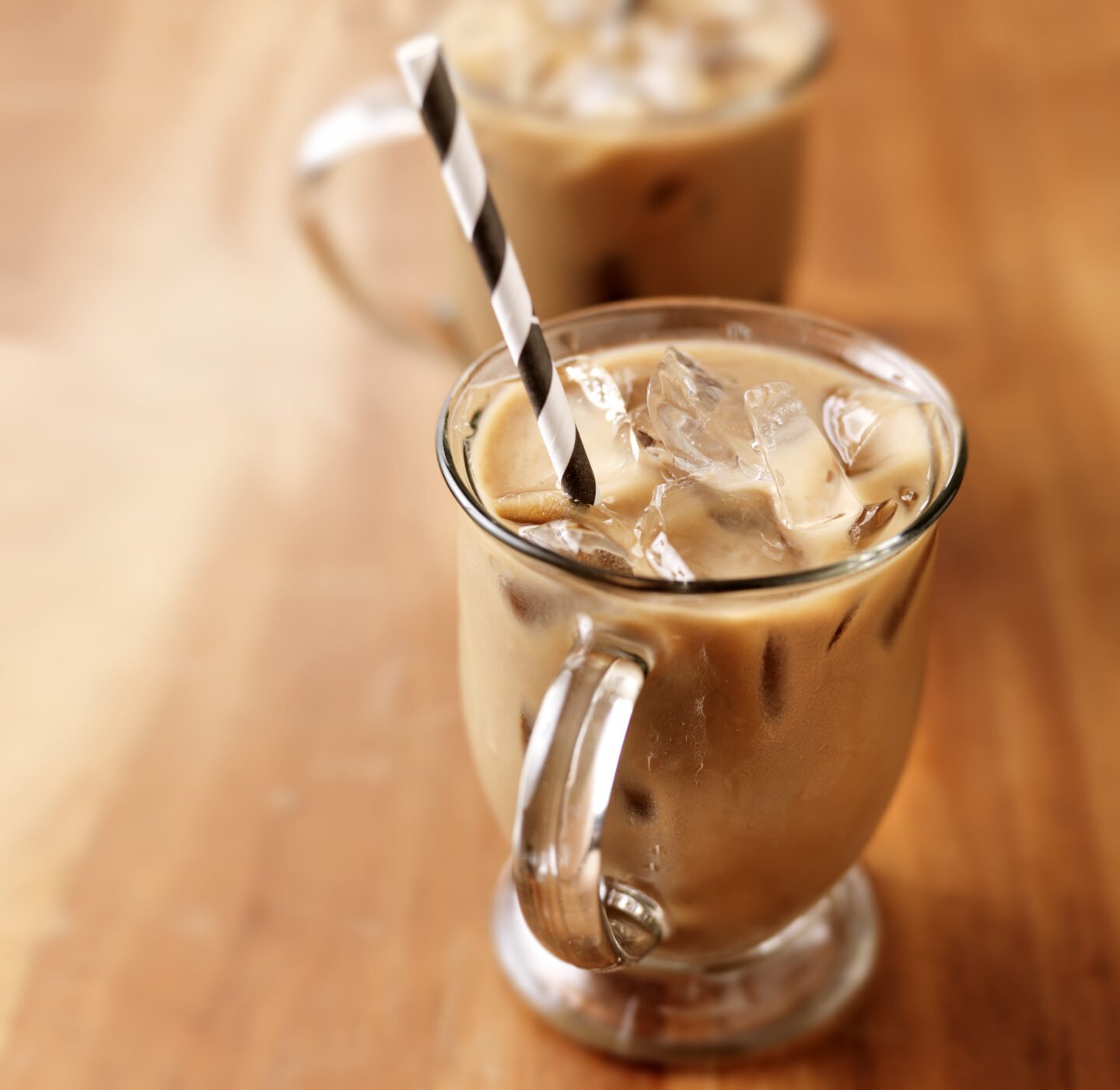 You can drink iced coffee while wearing your braces, as long as it's in moderation. Iced coffee is made through the cold brewing method, containing fewer polyphenols and acids than hot coffee. While it can still cause stains on your teeth and braces, the damage is significantly lower than that of hot coffee. Since iced coffee is still a dark beverage, limiting your consumption and using a straw would be best.
Can You Drink Hot Tea With Braces?
Yes, but know that some teas, such as black and green tea, contain tannins that can stain teeth and braces. Avoid adding sugar or cream to reduce stain and plaque buildup. Braces wearers should also be aware of the temperature, as very hot liquids can cause discomfort and damage. Again, moderation and using a straw (not plastic ones) for ceramic or metal braces are recommended.