When you read a coffee shop menu, you've probably encountered a drink called an Americano. You might wonder how this drink is different from normal coffee.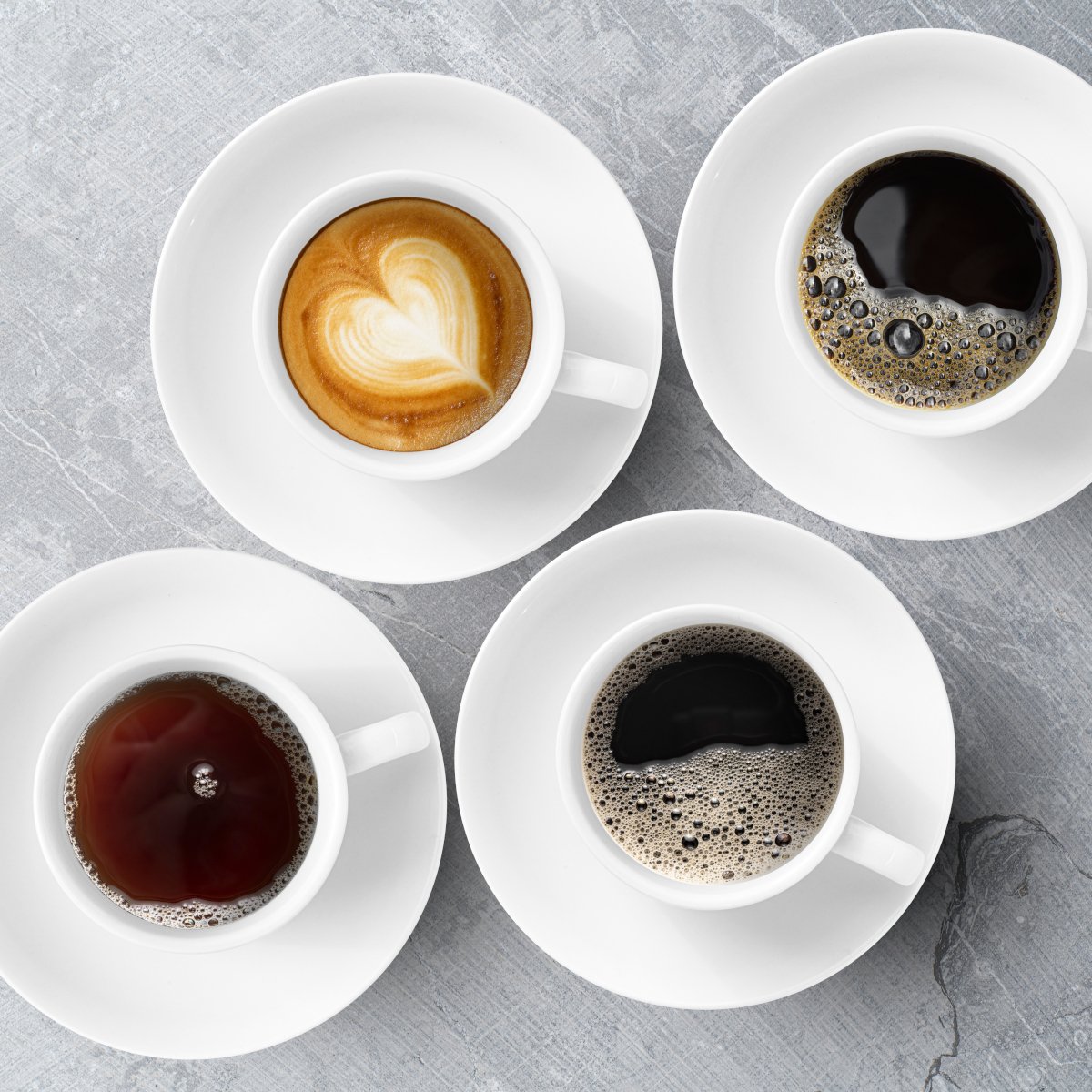 The main difference between an Americano and coffee is an Americano is made using espresso shots while coffee has slowly brewed coffee grounds. You add the hot water to the espresso in an Americano, while in coffee, the grounds are infused into the hot water.
This article will give you an in-depth breakdown of each drink and the key differences. By the end, you can decide which drink best fits your coffee-loving needs.
Table of Contents
What is Coffee?
When you think of coffee, you're probably thinking of drip coffee.
Drip coffee is the most common type of coffee where you put grounds in some form of filter. You or your machine then pour hot water over the grounds to brew the coffee slowly.
This brewing process can take anywhere from a few minutes to 10 minutes. It primarily depends on how much coffee you're making.
The coffee grounds used to make coffee are much coarser than those used to make espresso. This will be one of the factors that differentiate coffee from an Americano.
What is an Americano?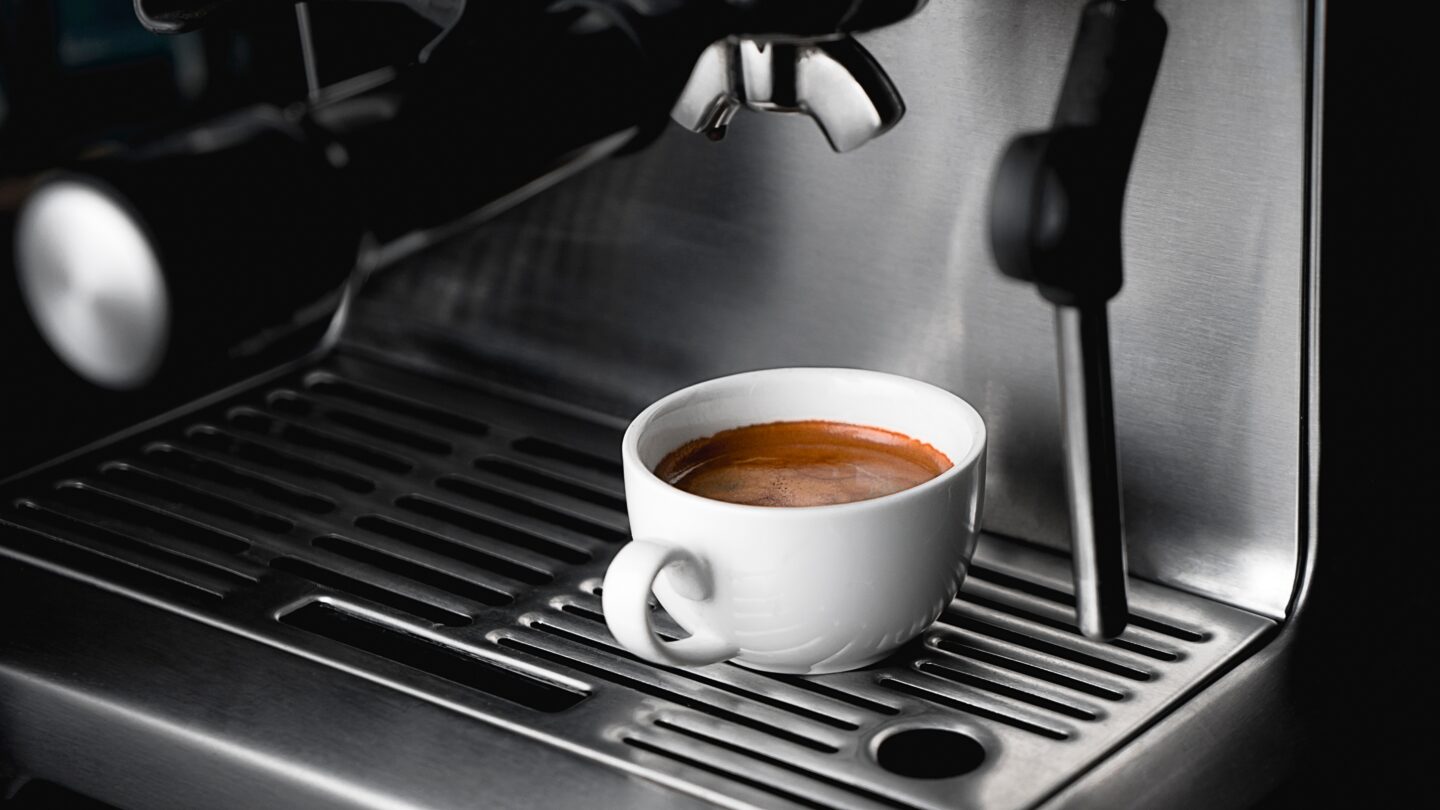 With a name like Americano, it's hard to figure out exactly what's in this drink- but it sure does sound fancy.
An Americano is typically composed of one or two shots of espresso topped with hot water.
Let's make sure we understand what espresso is first. Espresso is a more concentrated form of coffee created using very fine coffee grounds.
Espresso is brewed much more quickly than coffee and uses high pressure in the process. It will also produce a smaller amount of liquid at about one fluid ounce per shot.
In an Americano, after the espresso is brewed, you add hot water to give the coffee a smooth taste and texture. It also helps to dilute the espresso to reduce its bitterness.
Americano vs. Coffee Taste
Most people want to know which one tastes better. The answer to that depends on your preferences.
Americanos will generally have a bolder and richer flavor because espresso produces a stronger flavor. However, the flavor depends on how many espresso shots are used to make it.
Americanos with more espresso shots may taste more bitter to people used to traditional coffee.
People also like the "crema" or foam that the hot water on top of the espresso produces in an Americano. In traditional coffee, you don't get foam on top without adding it yourself.
Generally, the taste of coffee and an Americano will depend more on the coffee beans and roast used. So make sure to ask your barista about the beans and roast when ordering either drink.
Americano vs. Coffee Caffeine Content
If you're a coffee lover, you probably want to know which option will give you more caffeine. The answer is that it depends on a couple of factors.
An Americano can be made using one espresso shot or three to four espresso shots. The more espresso used, the higher the caffeine content will be.
A standard eight-ounce cup of coffee has anywhere from 95 milligrams to 120 milligrams of caffeine. One shot of espresso has about 64 milligrams of caffeine.
This means that if you have two shots of espresso in your Americano, you have about the same amount of caffeine as a cup of coffee.
If you like your Americano strong and add more shots of espresso, you may end up with more caffeine than a standard cup of coffee.
Americano vs. Coffee Calories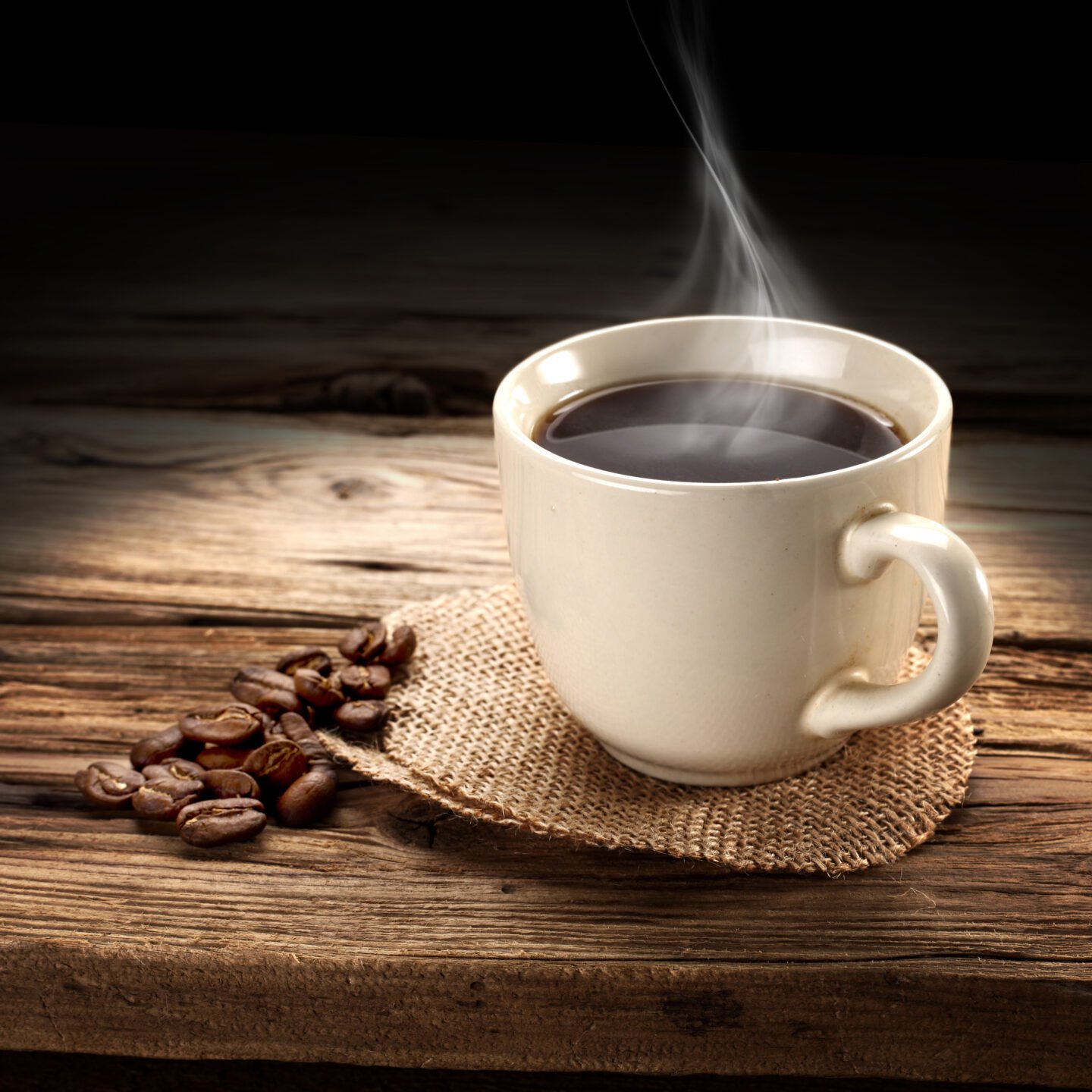 These drinks are very low-calorie coffee options when you don't add anything.
An Americano from Starbucks has only 15 calories and no sugar. And a cup of black coffee comes in even lower at about 2 calories per eight ounces.
Keep in mind that these calories are calculated while assuming you do not add any sugar or cream. Once you start adding these substances to your beverage, the calorie count will rise significantly.
But if you keep your coffee black and Americano plain, they are both great coffee options to help manage your weight.
Can You Drink an Americano Iced?
Some people don't enjoy drinking their coffee hot. Many people will opt to drink an iced coffee instead of a hot drip coffee.
You might be wondering if you can drink an Americano iced. The answer is yes.
Instead of topping the espresso with hot water, you top the espresso with cold water and add ice. And just like that, you have an iced Americano.
It provides a similar taste profile as a hot Americano but is more refreshing on a hot summer day.
Which One is Easier to Make?
The answer to this question depends on how savvy you are at making espresso.
Most of us can easily make drip coffee because we're familiar with drip coffee machines. And even if you prefer brewing your coffee with a hand pour-over, it's still relatively simple.
Espresso, on the other hand, requires a few more materials. You have to have an espresso machine, which is more expensive than the standard drip coffee machine.
It's also not quite as straightforward to make espresso. You have to learn how to operate your machine and get the weight of the espresso blend right to create the perfect espresso shot.
That said, drip-brew coffee will likely be easier to make. But if you get good at making espresso, making an Americano won't be difficult either.
Which One is Cheaper at a Coffee Shop?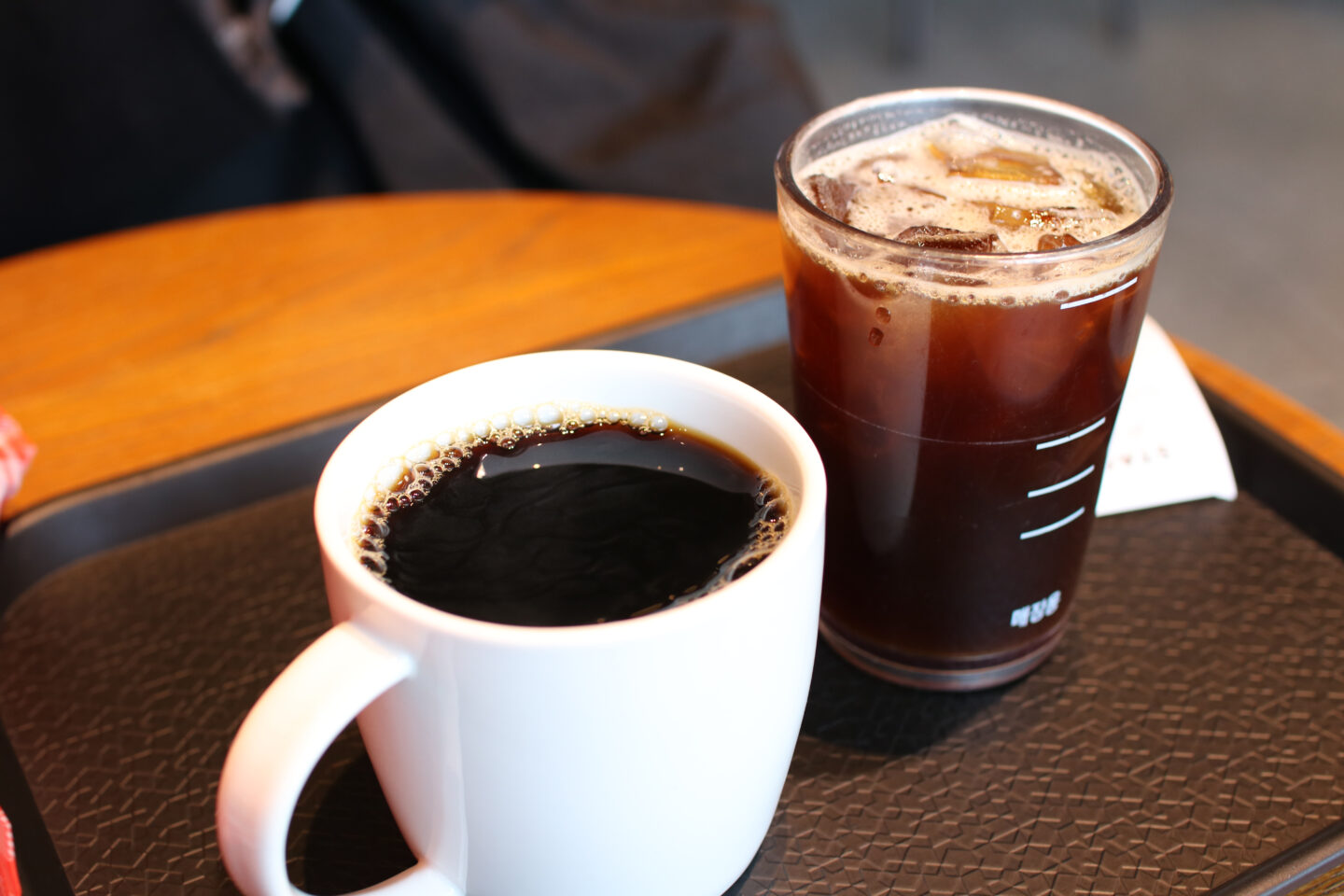 Another factor many people want to know when it comes to their coffee drink is how much it will cost.
The good news is that both drinks will be inexpensive if you order them without add-ons.
At Starbucks, an Americano with two espresso shots will cost about $2.65. If you add more shots of espresso, the price will go up.
A tall size cup of black drip coffee at Starbucks will cost $1.85, and a grande size will cost $2.10. Once again, if you add syrups, cream, or other toppings, the price will increase.
But all things considered, the price of both drinks is almost equal when you're at most coffee shops- so don't let the fancy name of Americano lure you into thinking it will be more expensive.
Final Thoughts
The main difference between an Americano and coffee is that an Americano has espresso, while coffee is made by slowly infusing grounds with hot water.
An Americano is simply espresso shots topped with hot water to dilute it. Coffee is made by pouring hot water over the coffee grounds to create a cup of drip coffee.
When it comes to taste, an Americano is usually described as stronger, richer, and more bitter. But both the taste of an Americano and coffee will depend on the coffee beans and roast.
When you compare caffeine in each drink, it depends on the number of espresso shots used to create an Americano. An Americano with two shots of espresso will be near the same amount of caffeine as a normal cup of coffee.
You can have both drinks iced, which cost about the same at most coffee shops. Now you no longer have to stare at the coffee menu wondering what an Americano is. After your first cup, it might become your new go-to order.