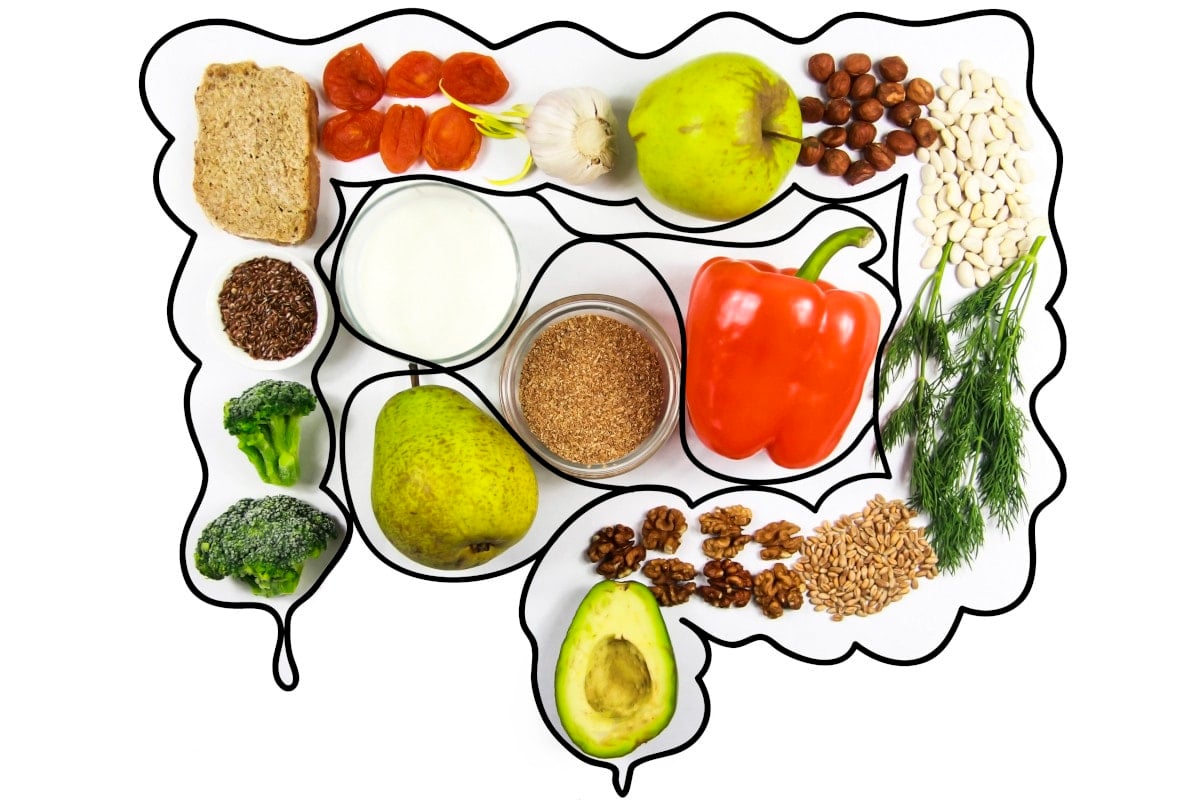 Maintaining a healthy gut is essential for good health. It allows you to get the most nutrients from the foods you eat and boosts your energy levels. A well-balanced GI tract is also better able to eliminate toxins that need to be flushed from the body.
Table of Contents
Using a juice cleanse on a regular basis keeps your gastric juices flowing smoothly and gets rid of the nasty sludge that tends to build up within the bowel over time. There are a few things to think about before jumping into your first juice cleanse. Learning what juicing methods will work best for your needs. Doing your research will help you get the most out of the juice cleanse and ensure you get the results you are looking for, (1)
What's the Purpose of a Juice Cleanse?
There are several reasons people choose to do a juice cleanse. Juicing provides an abundance of vitamins and minerals in a convenient beverage that you can take with you. For some, juicing their fruits and vegetables is a more desirable way to get the nutrients they need instead of eating a large plate of food. The most common reason, however, is what the name implies. A juice cleanse is an ideal way to eliminate toxins and debris from the gut so that it can begin to heal. (2)
Performing a 3-day juice cleanse every few weeks can improve digestion and actually boost the body's ability to uptake and utilize the nutrients it receives from the foods you eat. Of all the benefits you receive from juicing, one of the most important is a healthy, well-functioning gut. By removing the toxins and the excess sludge that builds up, your entire digestive tract is able to work more effectively. Foods are broken down faster and more nutrients are made available to the body.
What About the Fiber?
One of the downfalls of a juice or detoxification cleanse is that it removes all of the healthy fiber from the fruits and vegetables that are being juiced. While using a juice cleanse on a regular basis is beneficial in many ways, it's important to not overdo it. After your juice cleanse is over and you return to your regular diet, you can still include juicing as part of your meal plan. (3) The nutrients they offer will help support gut function and maintain the delicate balance your gut needs to thrive. Juicing your fruits and vegetables also gives the fiber in your diet a little extra push that allows it to work more effectively.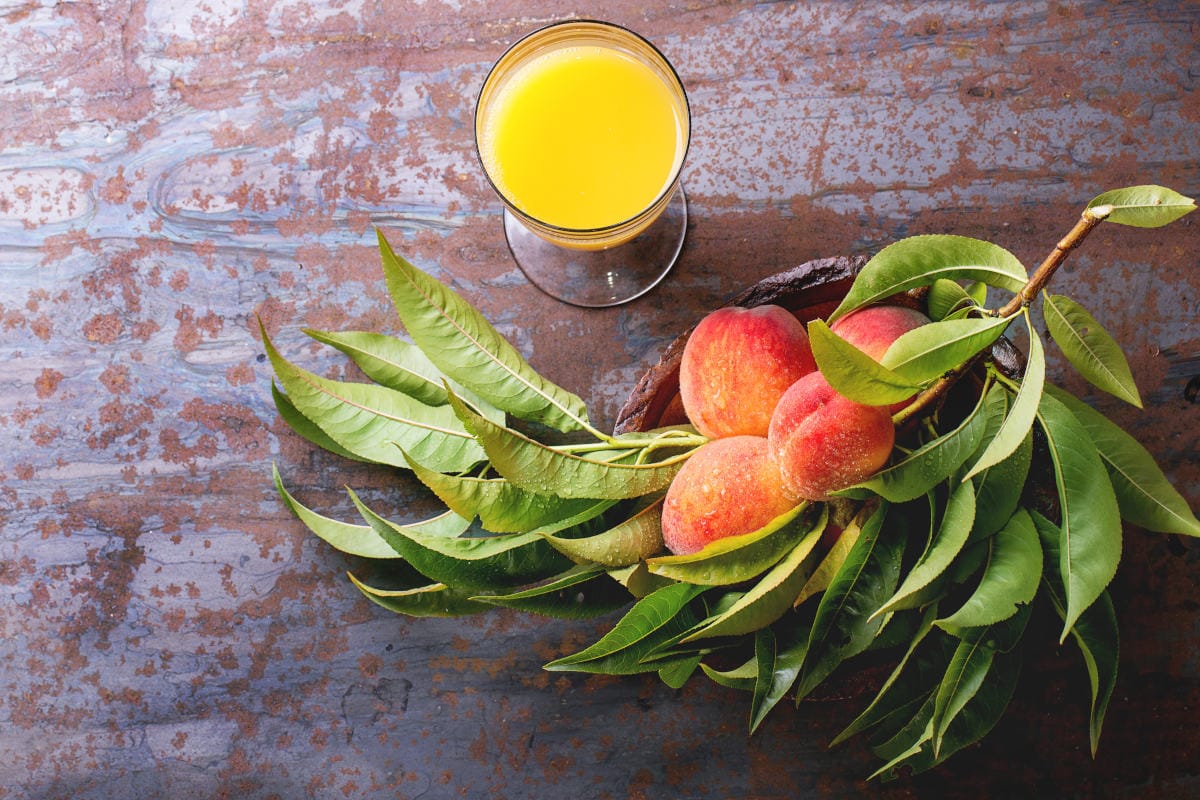 How Often Should You Use a Juice Cleanse?
There is no set schedule to go by when performing a juice cleanse. A 3- or 5-day cleanse is normally long enough to reset your gut and allow the healing process to begin. Some people prefer to do a juice cleanse every few weeks. Others let their body tell them when a cleanse is needed. When energy levels start to drop and you begin to feel sluggish throughout the day, it's a good indicator that your digestive system is becoming sluggish as well. Frequent stomach upset and bloating may also be signs that a juice cleanse should be in your future. Including foods like celery and ginger will also help to soothe your stomach. (4)
As you begin to regain your health, you will be able to identify the subtle cues your body gives when it begins to go out of balance. Trying to lose weight too fast or eating too much can through your digestive system out of balance. The right type of juice or colon cleanse at the right time, may be just what you need to boost both your energy levels as well as your immune system.
What Are the Best Foods To Heal Your Gut?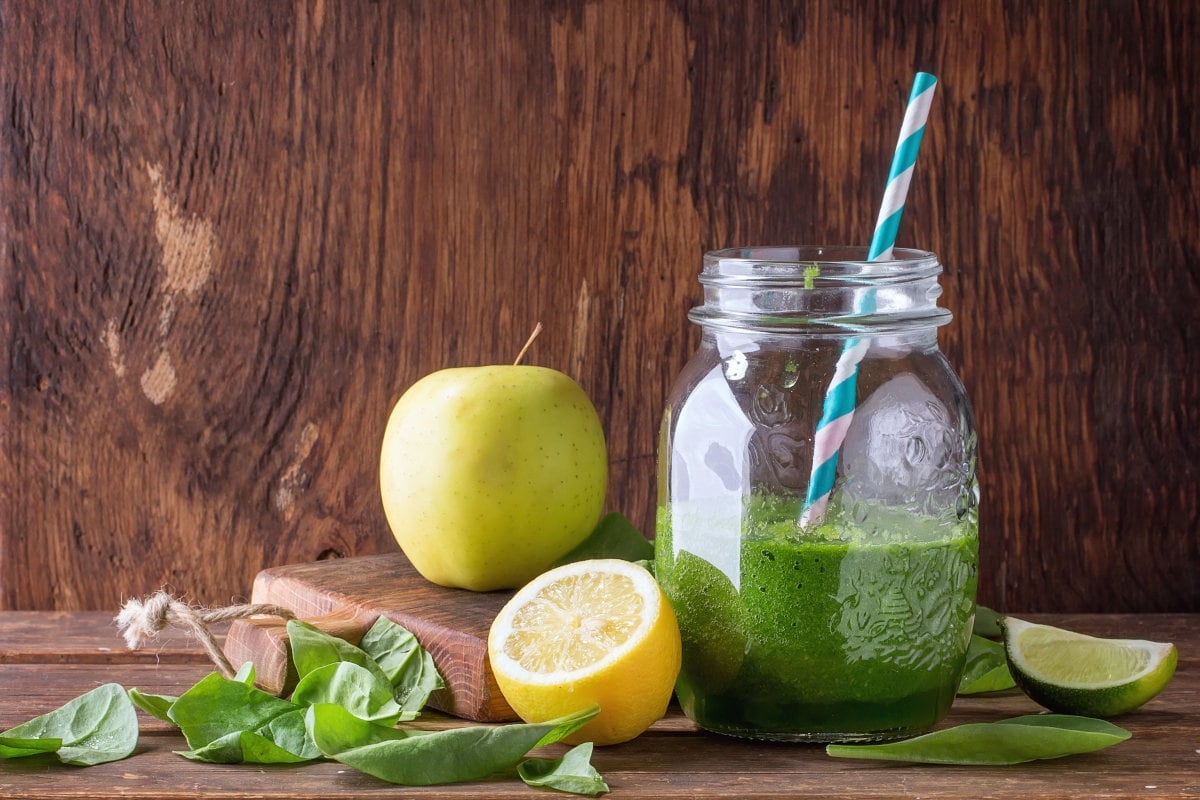 The most colorful foods are thought to contain the most nutrients. It's also important to remember that fresher fruits and vegetables are always best. The longer fruits and vegetables are allowed to sit before you use them, the more vitamins and minerals they will lose. Freshly made juice also tastes better. One thing to remember about juicing is to only make enough for one serving at a time. Freshly made juice doesn't store well and will be an active breeding ground for bacteria.
What Foods Should You Avoid After a Cleanse?
After finishing a juice cleanse, you can't just jump back into your regular diet. Portions should be smaller to begin with and include the freshest whole foods. Avoid refined or processed sugars and other foods as well. It's also a good idea to avoid red meat and heavy foods that contain a lot of dairy foods. While yogurt is acceptable, processed cheeses may be a little too much for your GI tract to handle.
Eating smaller portions of the freshest foods more often is the best way to re-introduce solid foods. If you are trying to heal your gut or re-establish a healthy balance of bacteria, it's best to not overwhelm the stomach with foods that are hard to digest. Try to avoid any processed food for as long a possible. (6) This gives your gut a chance to continue the healing process without being overworked trying to break down different types of chemicals.
Fresher Is Always Better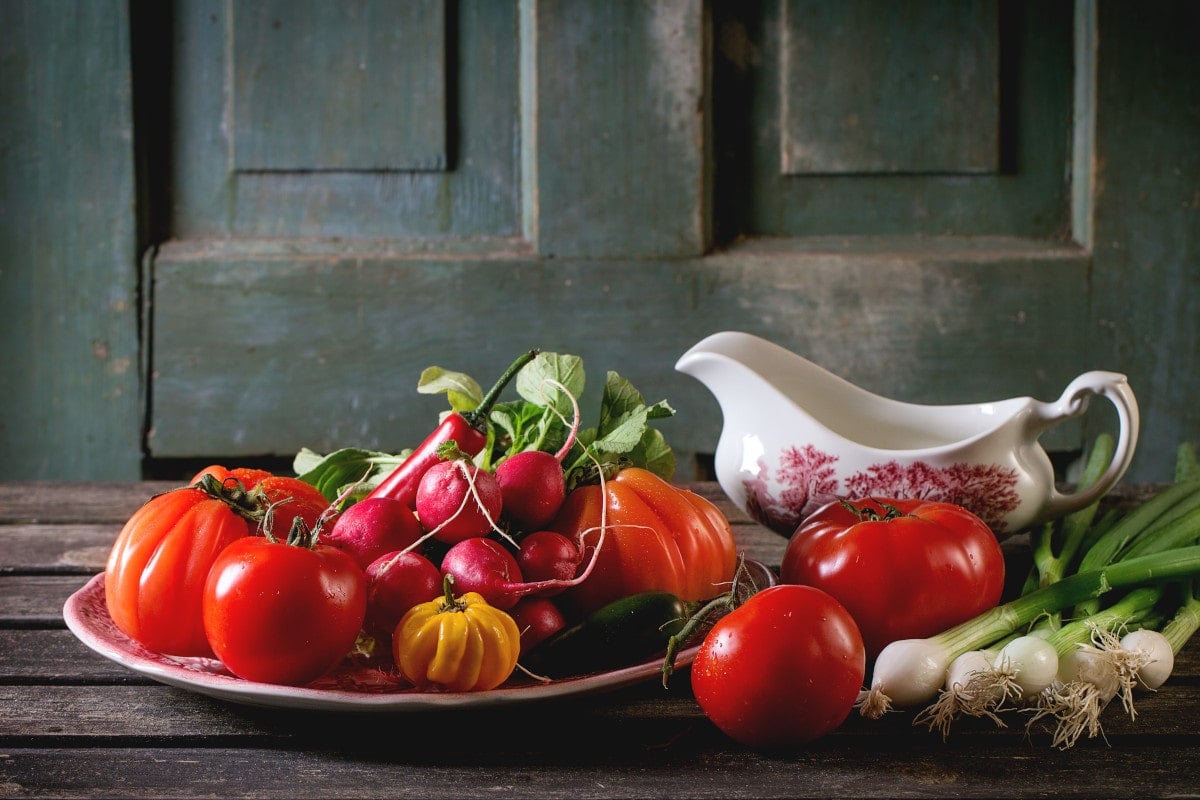 When it comes to juicing, fresher is always better. Fresh fruits and vegetables contain the most juice. They also contain the most vitamins and minerals. Freshly made juice is also best for a detox diet. As your body begins to break down toxins and flush them from the body, the added nutrients provide the support the digestive system needs to begin the healing process. Continuing to provide the gut with freshly juiced fruits and vegetables after your cleanse is over is a good way to maintain the healing process and keep it going. (7)
Taking the extra time to create each beverage fresh will provide you with the best flavor as well as an abundance of vitamins, minerals, and enzymes. Juicing too much at one time will make it difficult for you to consume it all before bacteria begin to take it over. The freshest juice provides you with the nutrition you need, but it is also the perfect feeding ground for bacteria. Only make what you will be able to consume in one sitting (15 to 30 minutes or less). Certain foods, especially celery, ginger, apples, and cherries are best used in their freshest state.
How's Does Juicing Help Your Digestive System?
The freshest fruits and vegetables contain the most vitamins, minerals, and enzymes. While many of these elements are lost due to the hydrochloric acid in the stomach, some may actually make their way through. The digestive process begins in the mouth as the saliva softens food so it is easier to break down. Because there is no fiber and very little pulp in a freshly juiced beverage, it will move rather quickly through the stomach and on to the small intestine.
The enzymes in fresh fruits and vegetables make breaking down and extracting the nutrients much easier. The more nutrients that are able to make it through the digestive tract, the more support the juice can provide to the gastrointestinal tract. The same is true for the detoxification process. More nutrients mean better overall digestive function. The better the digestive system functions, the easier it is to breakdown and flush away toxins. The added fluids received from your juice beverage act as a flush, pushing the unwanted waste and debris through the colon and out of the body. (8)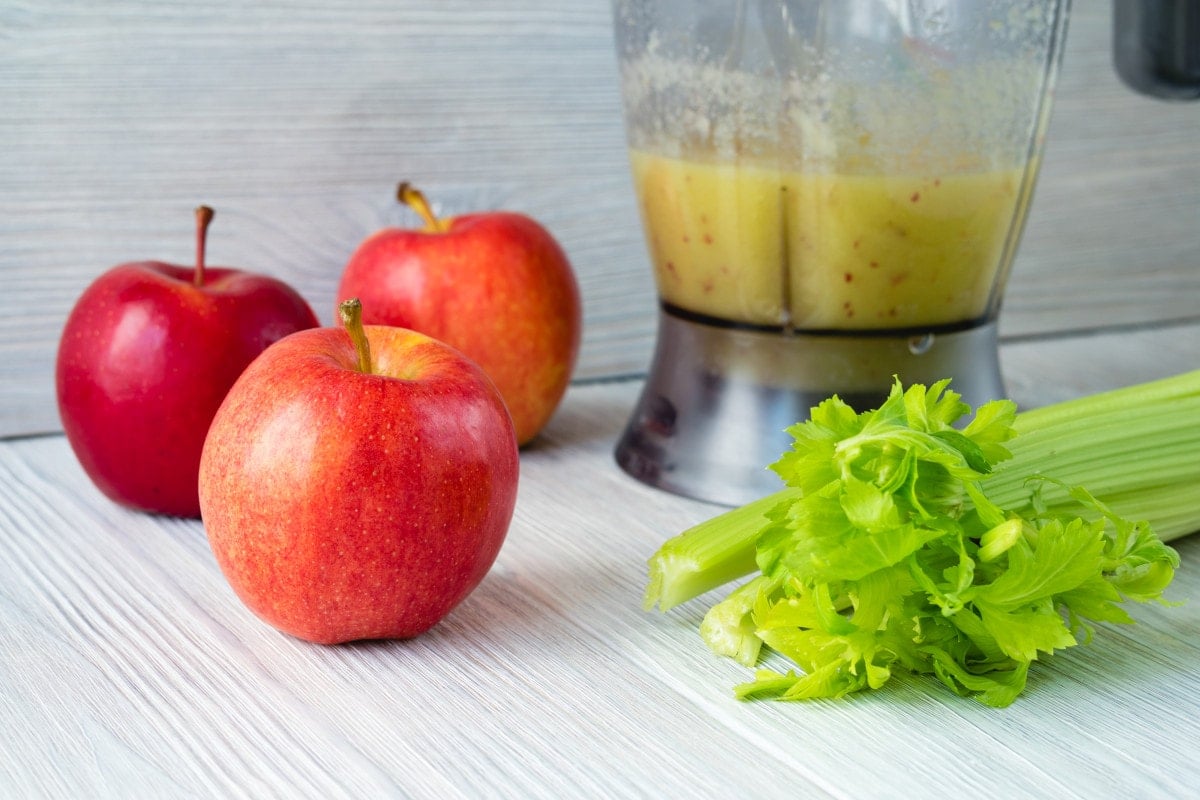 Does Intermittent Fasting Work With a Juice Cleanse?
Intermittent fasting is a good way to lose weight through the use of ketosis. It also clears the digestive tract. By not consuming food for 12 to 16 hours, your body is able to eliminate much of what may have been left behind from your last meal. Including a green juice cleansing beverage as part of your routine will help to flush away any residue that may be sticking to the inside of your colon.
Individuals who use intermittent fasting for weight loss or bodybuilding purposes sometimes have trouble getting the nutrients they need without going over when it comes to counting calories. Consuming a freshly juiced beverage offers the flush they are looking for as well as an abundance of nutrients without all of the extra calories. It also includes additional fluids the body needs to maintain proper hydration and good digestive flow.
Things to Think About Before Starting a Juice Cleanse
Before starting any type of green juice or a detoxification cleanse, there are a few things to consider. A 3-day cleanse can be a shock to your body if you haven't prepared for it. Know how to sufficiently adjust your diet so that your body will get the most out of your cleanse without creating any health issues. Consult your physician prior to starting any type of juice or a detoxifying cleanse. They will be able to offer you a few tips that will make the process go smoothly so that you achieve the results you are looking for. (9)
There has always been some debate on what foods are best for healing your gut and soothing the digestive system. Green juice offers a variety of benefits and works great to improve digestion. Adding other types of juices, however, will provide the nutrients that are necessary for healing. Ginger juice, lemon juice, apple juice, and celery juice offer vital nutrients to support proper digestive function. (5)
Be prepared for your body to rebel against you a little. At first, you may feel tired or overwhelmed. You may notice a foul odor as your body begins to flush away some of the more unpleasant debris from your colon. Your stools may change in color and texture. Don't be alarmed, but if you have questions, don't hesitate to talk to your doctor.
A healthy digestive system is worth working for. Juice cleanses can be used to lose unwanted pounds, detox the body, improve digestion, and heal the gut. Whether you simply include fresh juices in your daily menu or use them as part of a 3- or 5-day detoxification program, it's up to you know what juices work best for your needs and how to properly use them to get the most benefits. Improving digestive function and maintaining gut health are essential if you expect to have a high quality of life. Include a juice or detoxifying cleanse whenever you feel the need and the benefits will be long-lasting.
Sources:
https://www.mayoclinic.org/healthy-lifestyle/nutrition-and-healthy-eating/expert-answers/juicing/faq-20058020#:~:text=They%20say%20juicing%20can%20reduce,the%20fruit%20or%20vegetable%20itself.