Kopi luwak coffee is infamous for being the world's most expensive coffee. But what exactly is it, and why is it so special?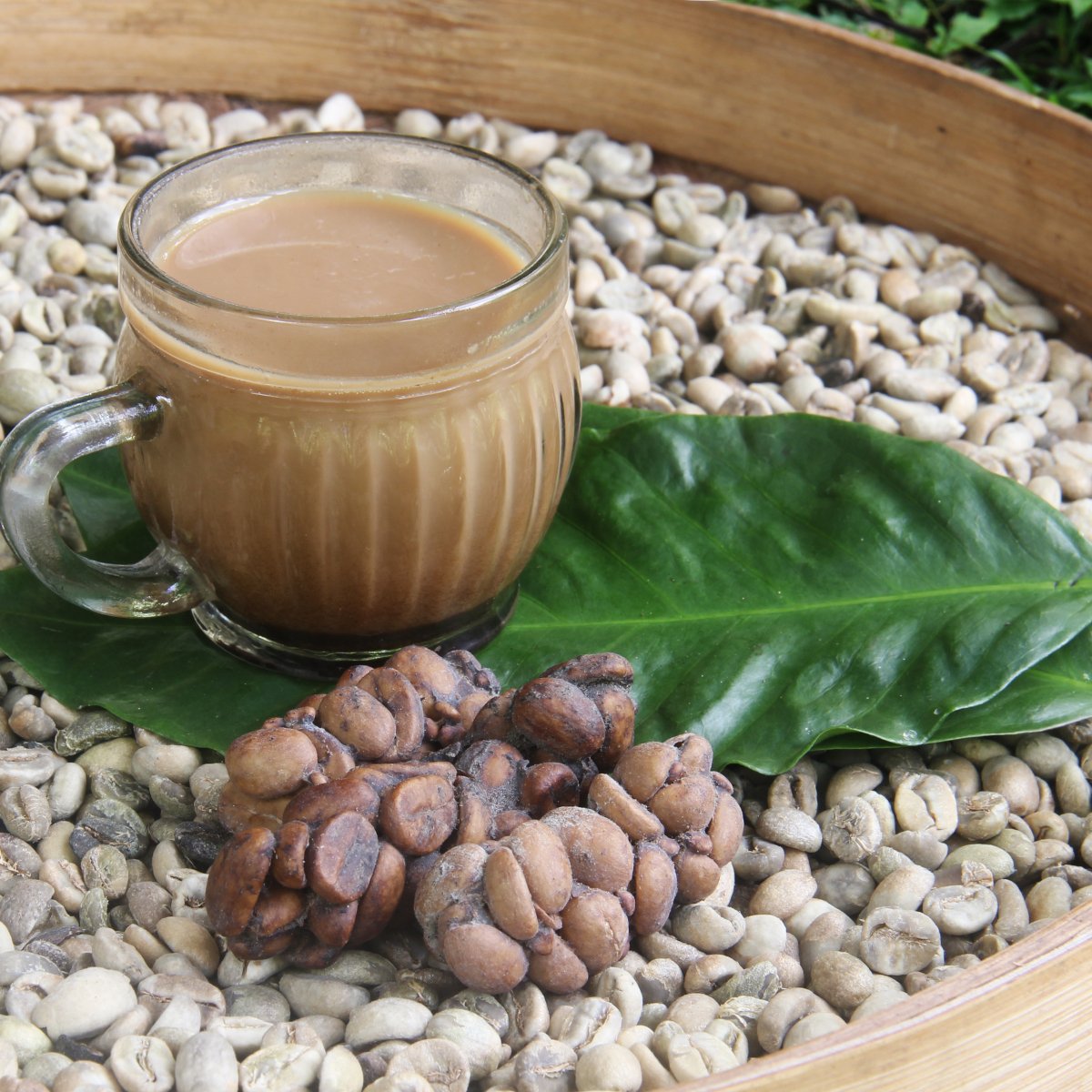 Kopi luwak coffee is produced from coffee beans found in the dung of an Asian palm civet. It's expensive because it's labor-intensive to produce. But due to its smooth flavor profile, many people are willing to pay the price.
This article will teach you all about kopi luwak coffee. By the end, you can decide if it's worth the price tag.
Table of Contents
What is Kopi Luwak Coffee?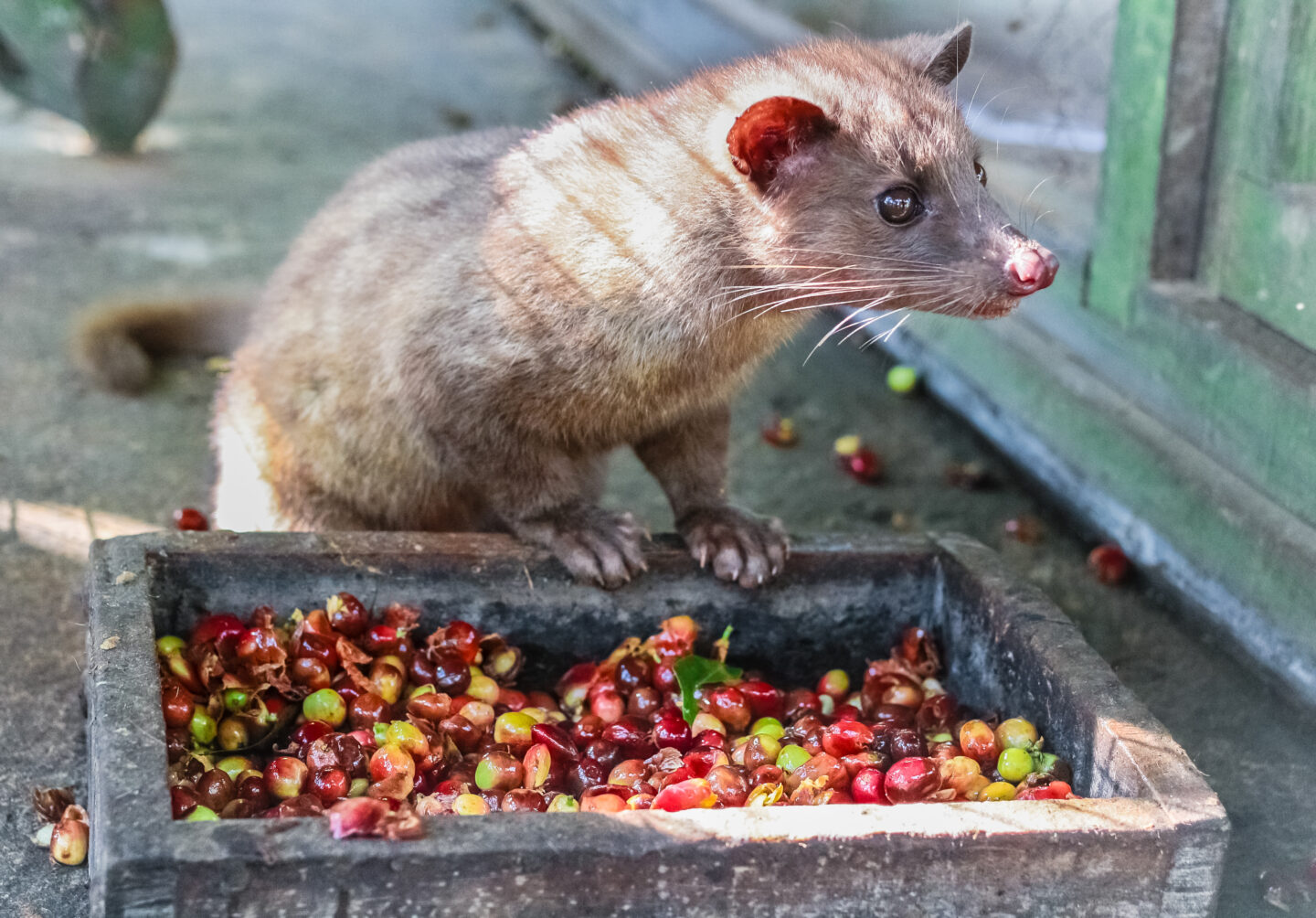 Kopi luwak coffee is a specialty coffee made using coffee beans excreted in the poop of the Asian palm civet. Yes, you read that correctly.
A cat-like animal ingests the coffee beans. They then excrete the whole coffee bean in their poop. Producers then clean the coffee beans before using them to create kopi luwak coffee.
Kopi luwak coffee goes by several names. Its second most common name is civet coffee, but some call it cat poop coffee.
It's primarily produced in Indonesia but also made in many other southern Asian countries.
Is Kopi Luwak Coffee Good?
After reading the description of it, you may be thinking that it doesn't sound very good. But many people claim it is the best-tasting coffee available worldwide.
Kopi Luwak coffee is often described as less bitter with a uniquely smooth flavor profile.
There are several reasons why people think Kopi Luwak coffee is superior to normal coffee. One reason is that the Asian palm civet is likely to choose only the best ripe coffee beans to eat. Consequently, you're getting a selection of high-quality beans.
Another theory is that kopi luwak beans have less protein than standard coffee beans. Protein is part of what makes coffee taste bitter. So eliminating some of it may help the coffee flavor.
What is Kopi Luwak Coffee Used For?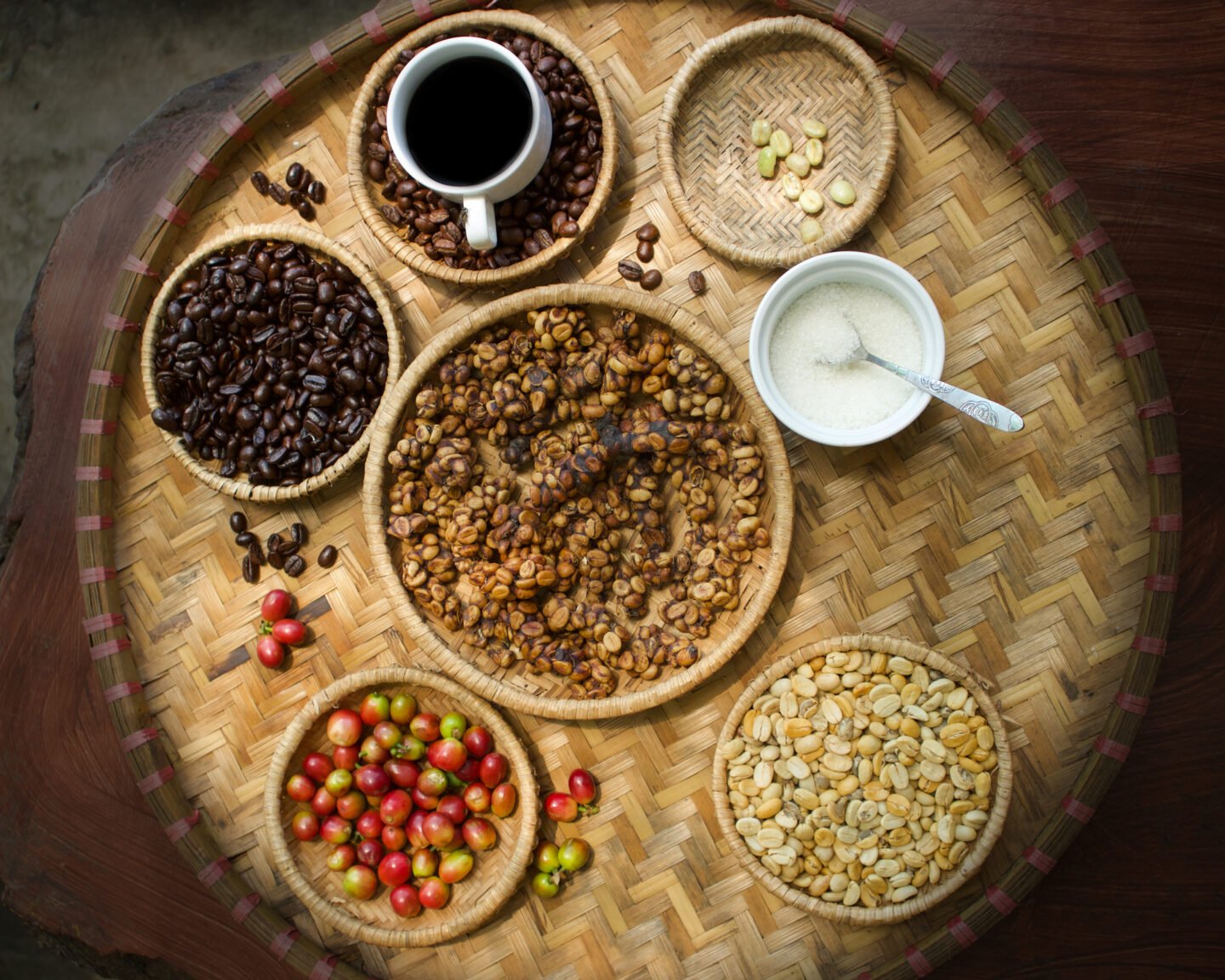 The primary use for kopi luwak coffee is to produce a variety of coffee beverages.
People mainly consume kopi luwak coffee in drip or pour-over coffee form. Using this brewing method or French press is recommended to fully extract the flavor of the kopi luwak beans.
You can also use kopi luwak coffee to create espresso. It just comes down to how you grind the beans.
While you could add milk or flavor to your kopi luwak coffee, it's suggested to drink it black. Many people feel that to fully experience civet coffee, you must taste it in its purest form.
Why is Kopi Luwak Coffee So Expensive?
The main reason kopi luwak coffee is so expensive is its production method. Obviously, it's not a conventional coffee production process.
More labor is involved in the collection and cleaning process of the beans compared to standard coffee.
Also, the process depends on having available Asian palm civet dung. So the price may reflect whether or not the beans were collected using caged or wild Asian palm civets.
These coffee beans are less plentiful or easy to produce than normal coffee beans.
The demand for kopi luwak coffee may also impact the price. Because it has a legacy of being a specialty coffee, its price is likely to stay the same for a while.
Kopi Luwak Coffee Price Per Pound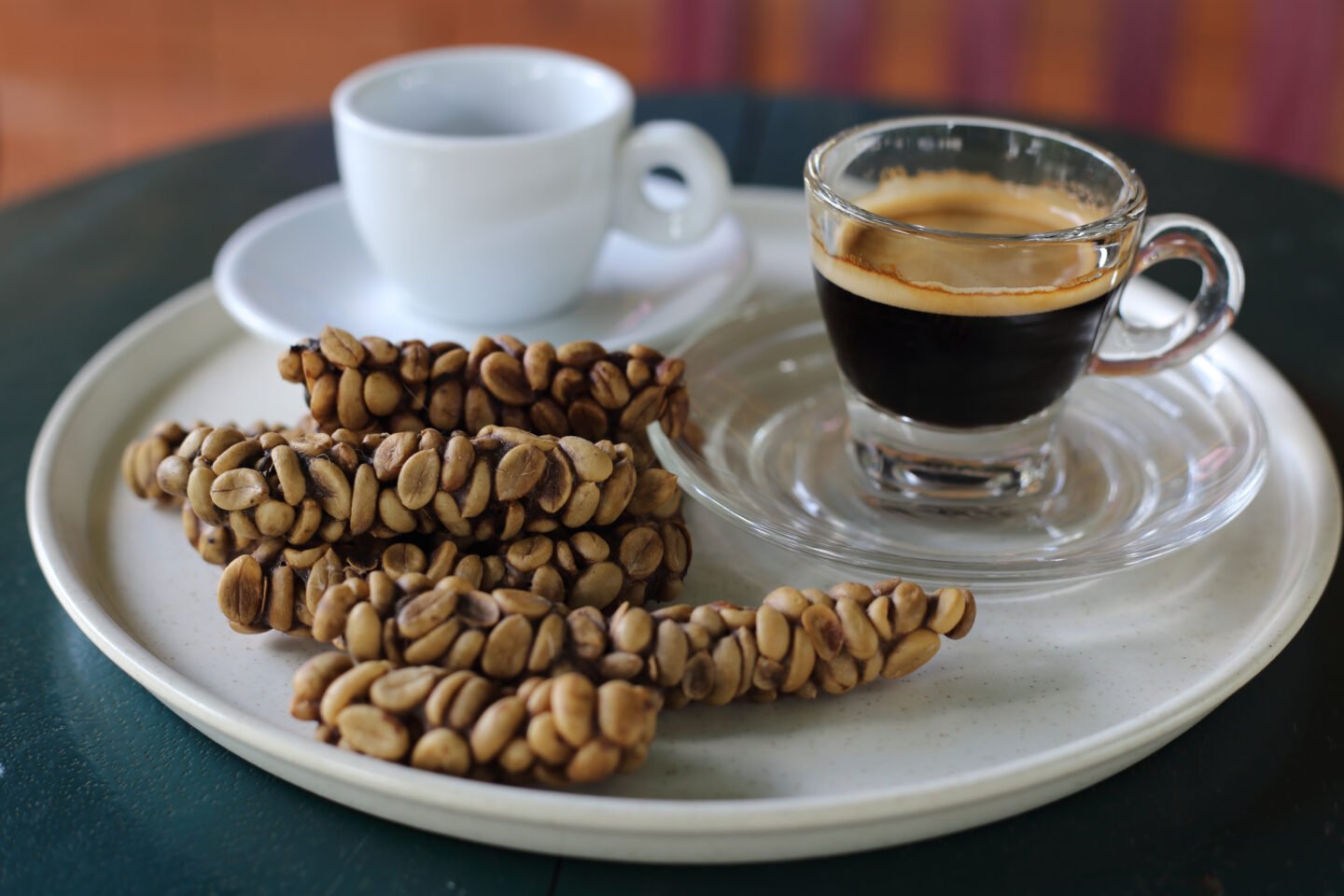 The price of kopi luwak coffee will largely depend on how and where it is produced.
As mentioned, kopi luwak coffee produced from wild Asian palm civet poop will likely cost you more.
In the United States, you will pay about $45 to $60 per pound of farmed kopi luwak coffee. If you want wild kopi luwak coffee, you're looking closer to $500 to $600 per pound.
A simple cup of kopi luwak coffee from a coffee shop can range between $35 and $100 per cup. You probably won't find a bargain deal for kopi luwak coffee.
Brewing Tips
You can brew kopi luwak coffee in any form you like. But the most recommended technique to use is the pour-over method.
To optimize the flavor of your kopi luwak coffee, it's suggested to start by heating your water to 200 degrees. You then should put two tablespoons of coffee grounds per six ounces of water in a filter.
It's best to pour the water very slowly in a circular motion over the coffee in the filter. Allow time between pours for the grounds to fully soak up the previous water before adding more.
Another common brewing option for kopi luwak coffee is the French press. If using this method, you will use the same ratios of coffee to water.
Put the grounds in the French press and pour the hot water on the grounds. Gently agitate the grounds on each minute mark for four minutes to fully extract the coffee flavor. At minute 4, press the grounds down and enjoy your cup of coffee.
Kopi Luwak Coffee You Can Order Today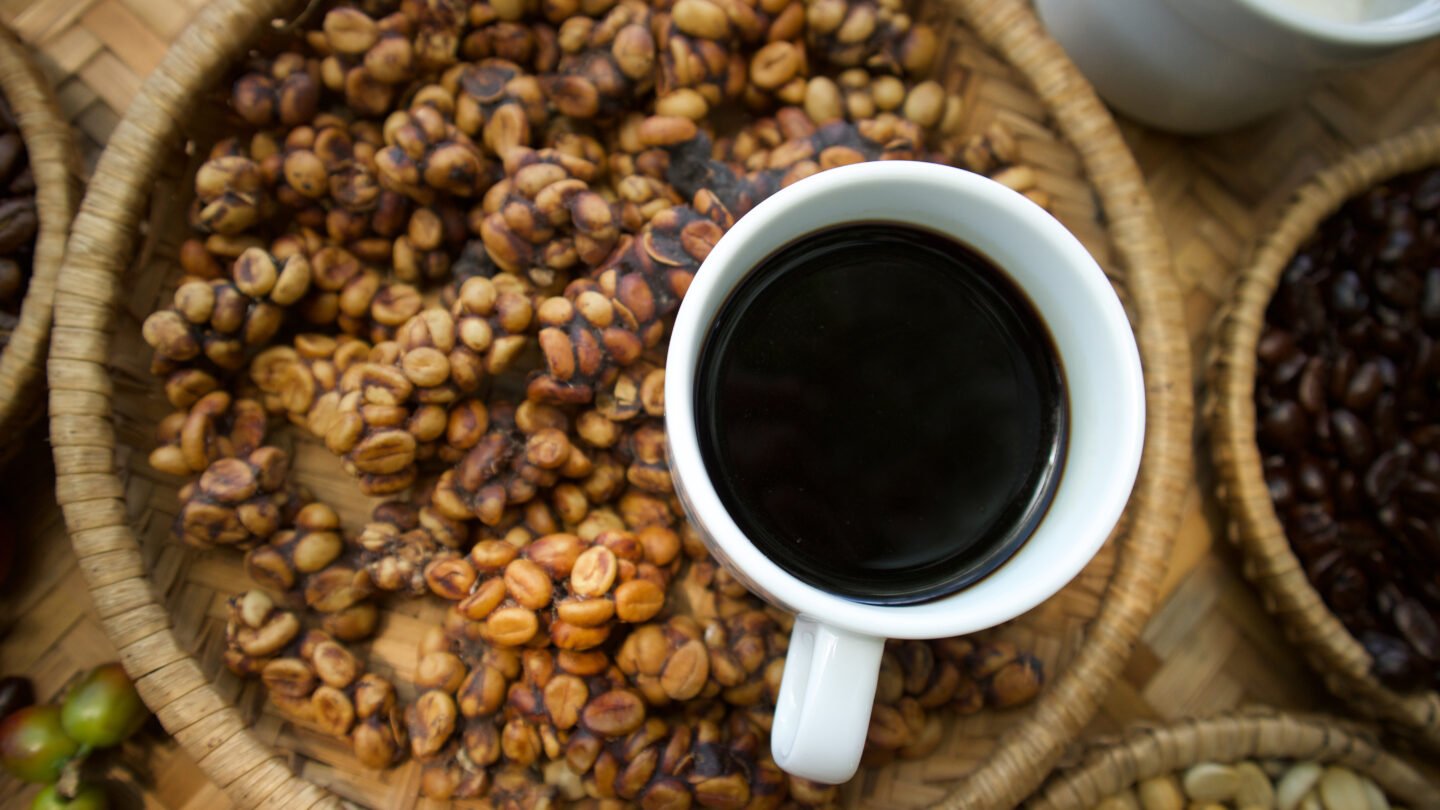 If you're determined to try this luxury coffee, it's time to get some beans. Luckily, there are several high-quality choices available for online ordering.
Amazon offers an excellent, ethically sourced kopi luwak coffee from a brand called Granell. Because it's from wild Asian palm civets, this one will have a higher price tag.
If you're more interested in just trying a small amount, you may want to opt for this 3.3-ounce bag on Amazon. This way, you can test the water and see if it's worth the investment.
Nespresso even offers kopi luwak pods that you can purchase online. This takes the guesswork out of how to best brew it and will give you a tasty cup of kopi luwak coffee.
Final Thoughts
Kopi luwak coffee truly is a luxury coffee. It's made using the whole beans found in Asian palm civet dung. The Asian palm civet is thought to naturally choose the best high-quality beans to eat.
Kopi luwak coffee goes by several names, including civet coffee and cat poop coffee. Different parts of the world will call it different things.
Because of its intensive extraction and production process, it comes with a hefty price tag. In the United States, it can cost anywhere from $45 to $600 per pound. The price will partly depend on whether it's from wild or caged Asian palm civets.
While the price tag may scare you, the flavor of kopi luwak coffee makes it worth it. It's a smooth cup of coffee with a rich flavor that's easily addicting.
If you are intrigued by this specialty coffee, you can easily order some online today. You may find yourself a cat poop coffee lover after just one sip.