What if I told you there's a coffee out there that tastes like artificial blueberries and Fruit Loops?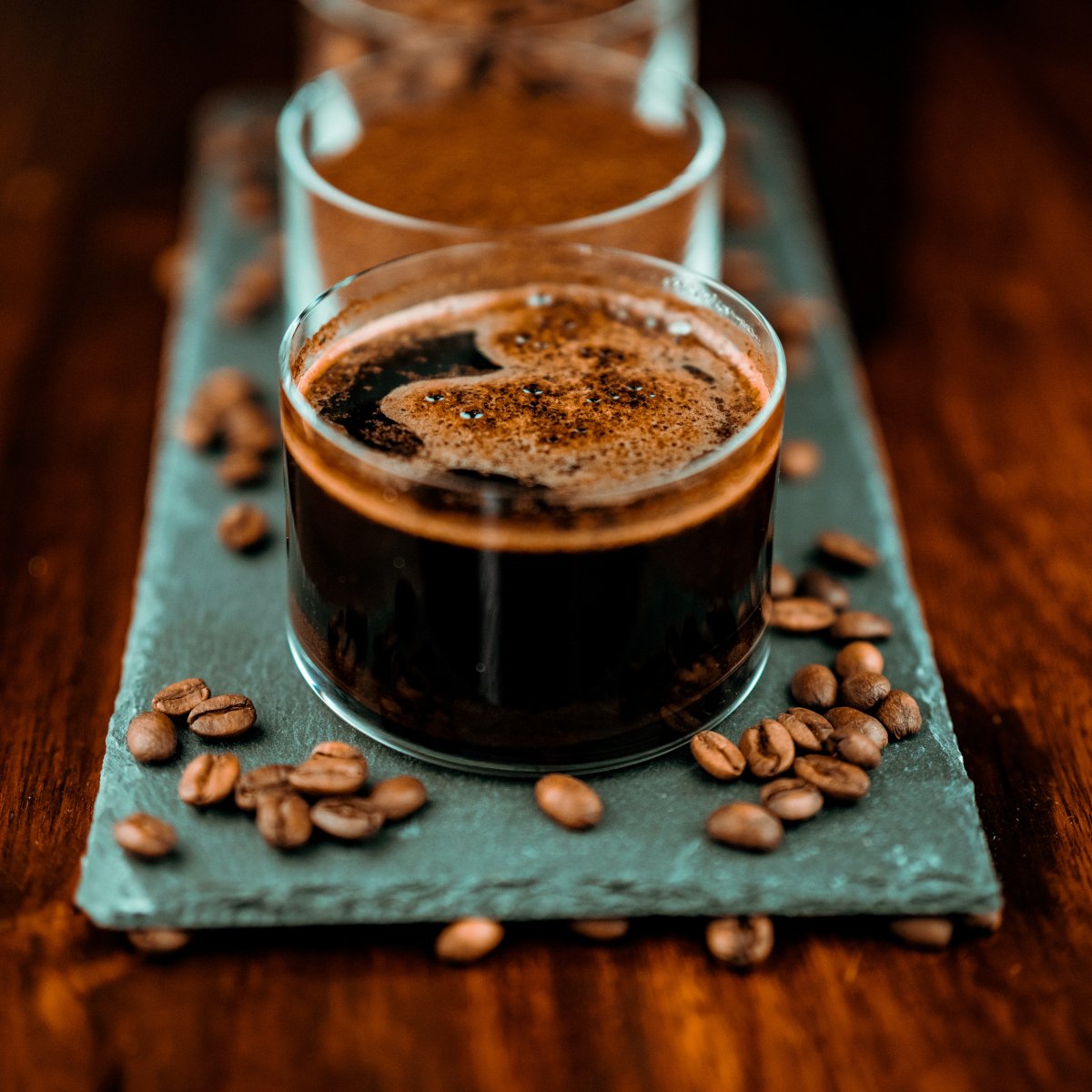 You might not believe me, and that's fair.
But the Geisha coffee varietal is incredible. Geisha coffee is a rare, high-quality coffee with a fruity, rounded, and bright flavor profile. And while it commands a steep price, it's almost always worth it for this incredible type of coffee.
In this article, let's dive into the world of Geisha coffees. I'll explain what "coffee varietals" mean and how Geisha fits into it, and I'll even offer a couple of my recommendations.
Let's dive in!
Table of Contents
What Are Coffee Varietals?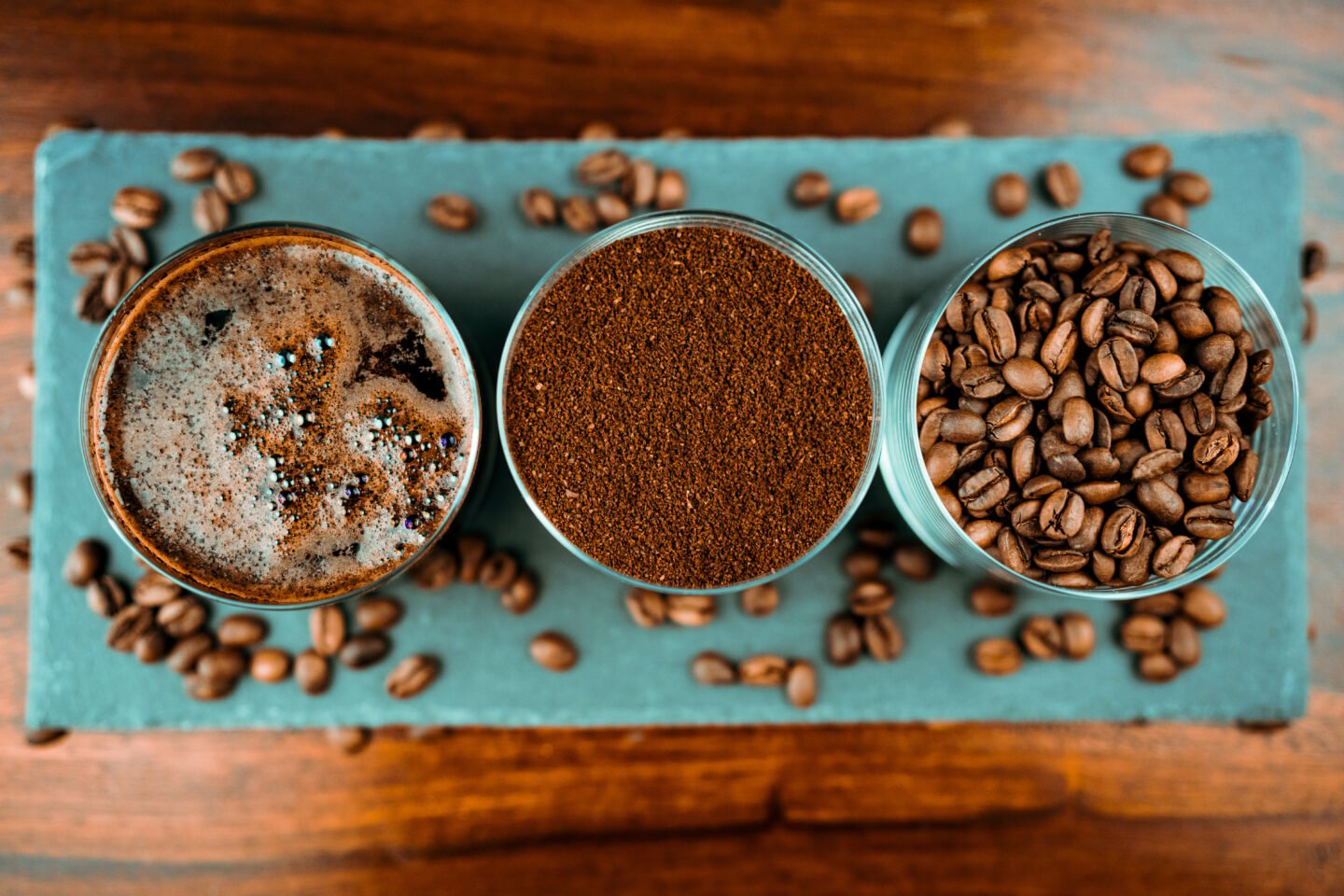 This might come as a surprise to you, but coffee beans aren't all the same. Hundreds of different types of coffee beans end up in your morning brew.
Think of apples. Just as apples come in different colors, shapes, and sizes and have other flavor profiles and textures, coffee beans come in different varieties with unique characteristics and flavor profiles.
There are two main types of coffee beans: Arabica and Robusta.
The Arabica varietal is a sweet, juicy, and mild-flavored apple like a Red Delicious, while the Robusta varietal is a more bitter and acidic apple like a Granny Smith.
Just as different apples are grown in different climates and soils and are used for different purposes (such as eating, cooking, or making cider), different coffee varietals are grown in different regions and are used for different purposes (such as specialty coffee, blends, or instant coffee).
In apples and coffee beans, the specific variety, growing conditions, and processing method all contribute to the final flavor profile of the product.
Coffee Varietals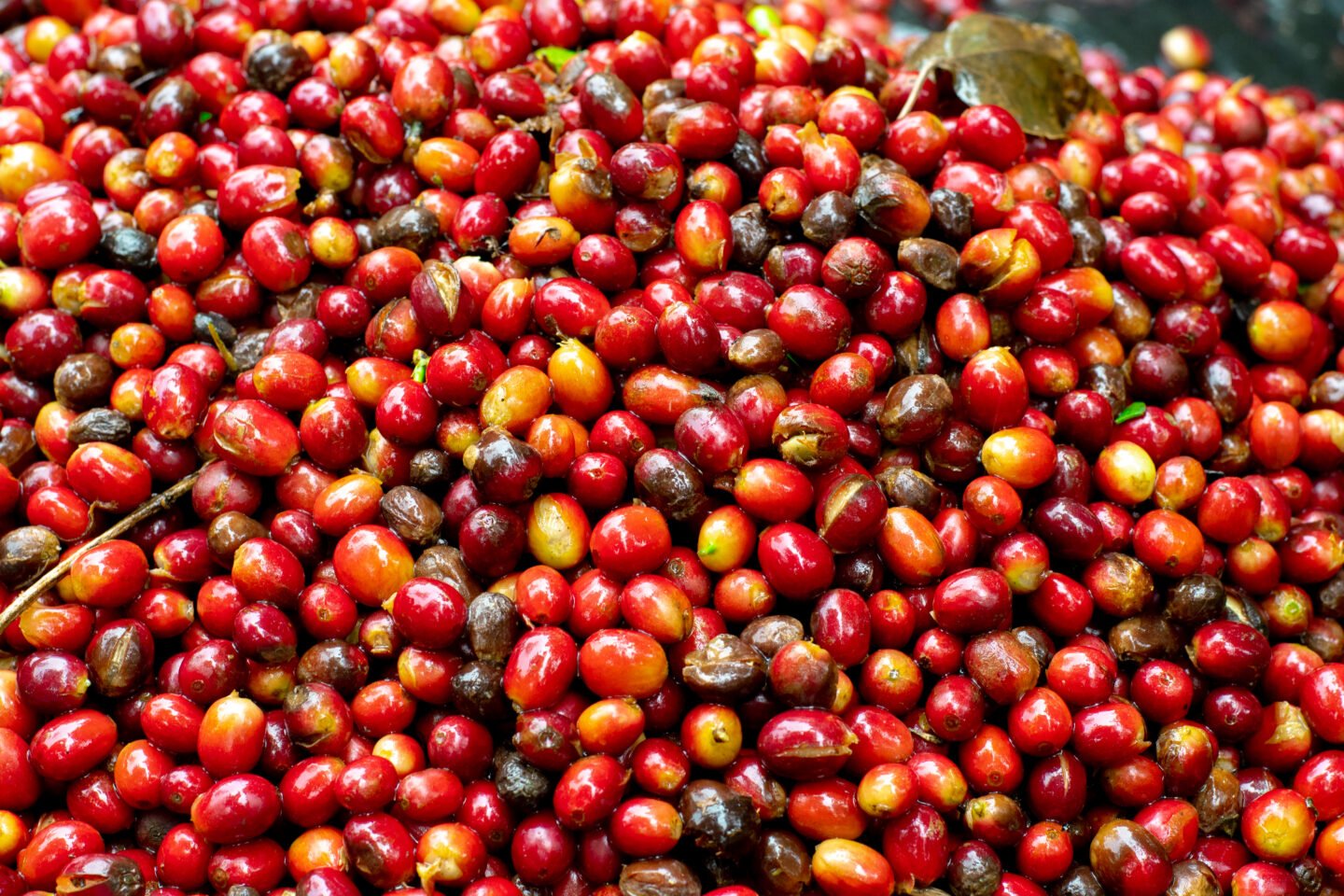 Within the Arabica variety, there are a ton of subcategories:
Bourbon: This varietal is named after the island of Bourbon (now Réunion), where it was originally grown. Coffee lovers know it for its mild, sweet flavor with notes of sugar and vanilla.
Typica: This is one of the oldest coffee varietals and is widely grown in Latin America. It has a mild, sweet flavor. Coffee enthusiasts use it as a benchmark for evaluating other coffee varieties.
Caturra: This is a naturally occurring Bourbon varietal mutant known for its compact size and high yields. Caturra has a sweet, fruity flavor with hints of citrus.
Catuai: This varietal is a hybrid of the Caturra and Mundo Novo varietals widely grown in Central and South America. It is known for its balanced flavor profile and high yields.
Maragogype: This varietal is known for its large bean size and is often called "Elephant Bean." Maragogype has a smooth, sweet flavor and is typically grown in Central and South America.
Geisha: This varietal was initially grown in Ethiopia but is now grown in many other countries. Gesha is known for its unique, floral, and spicy flavor and is often considered one of the finest coffee varietals in the world.
These are just a few Arabica varietals, each with a unique flavor profile, growing conditions, and characteristics.
What Is Geisha Coffee?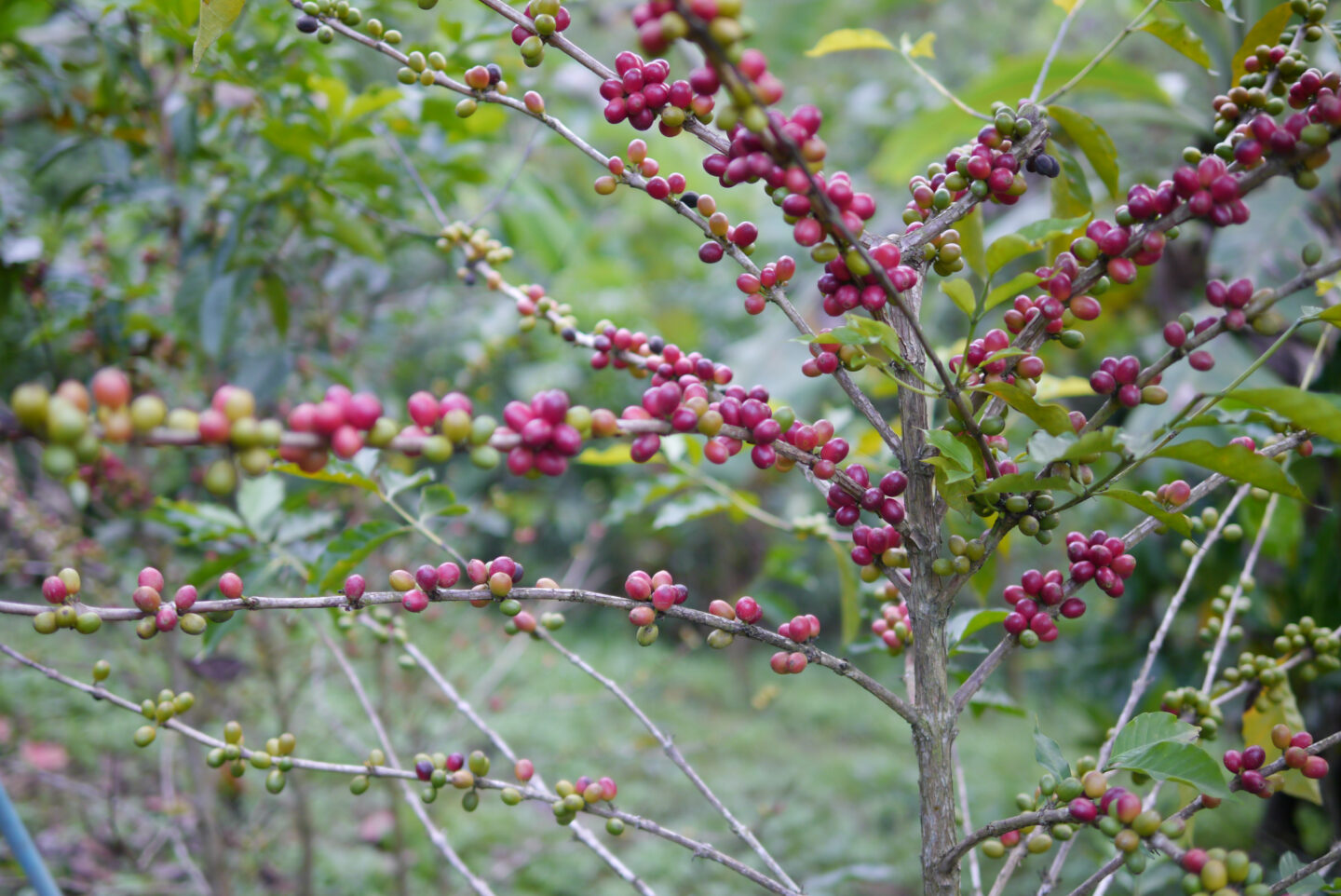 Geisha coffee is a rare and highly prized coffee variety known for its unique flavor profile and limited availability. It is grown in the high-altitude regions of Central and South America, primarily in Panama and Colombia.
Geisha coffee is named after the Ethiopian village of Gesha. The Geisha coffee tree is popular for its delicate, floral aroma and fruity, citrusy flavor profile, with hints of bergamot, jasmine, and apricot. The flavor profile is often described as clean, bright, and crisp, making it very different from other coffee varietals' typical bold, dark flavors.
Geisha coffee is also famous for its high acidity, which contributes to its bright, crisp flavor and low bitterness, appealing to those who prefer milder coffee. It is a highly sought-after coffee, with some specialty coffee shops charging $10 or more for a single cup of Geisha coffee.
Geisha coffee is typically grown using sustainable, organic farming methods and is processed in various ways, including natural, washed, and honey processing. The technique used can impact the final flavor profile of the coffee, with natural processing often resulting in a sweeter, fruitier flavor and washed processing resulting in a cleaner, brighter flavor.
But with how special it is, it commands quite a price.
Geisha Coffee Prices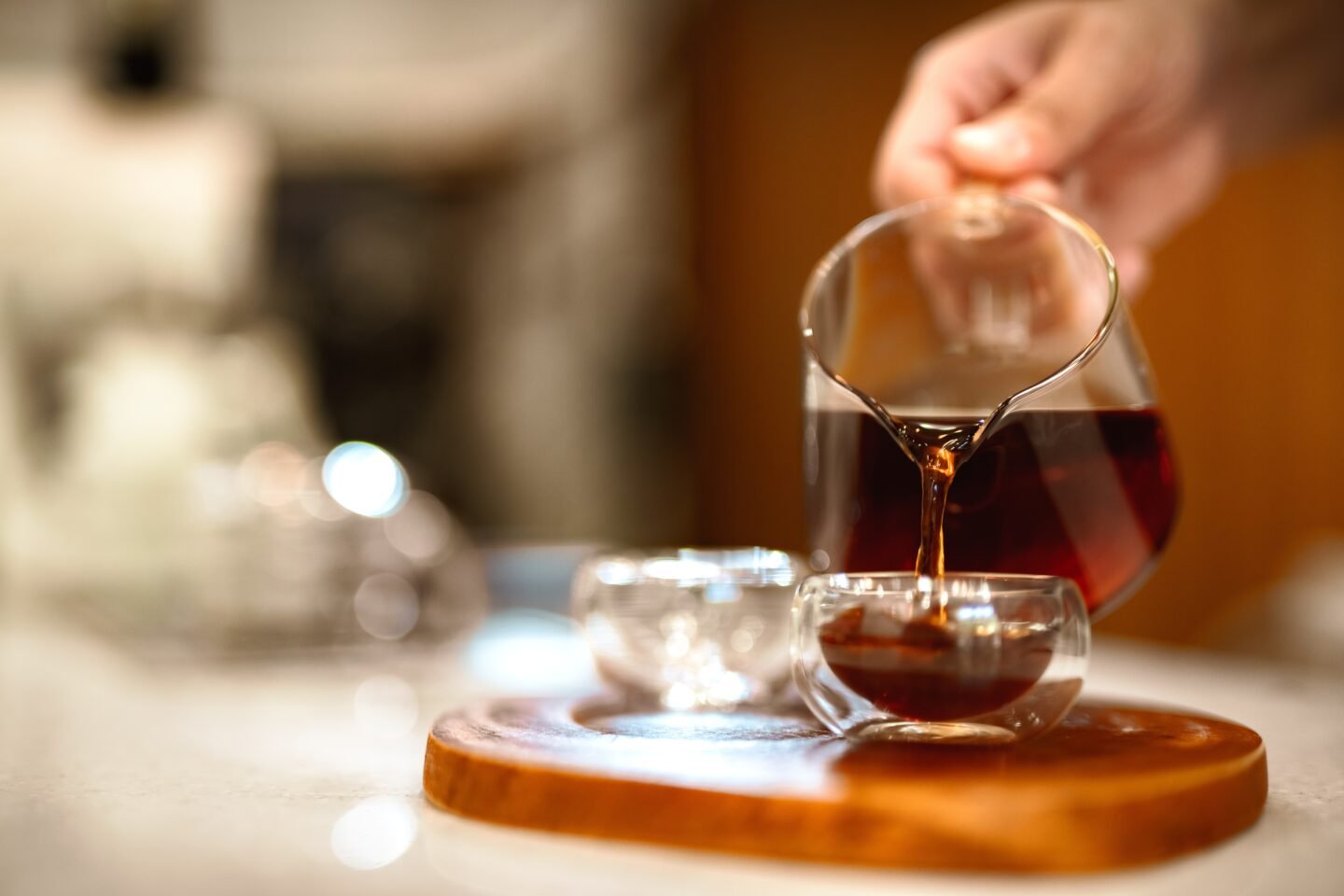 Most people know Geisha coffee for its limited availability and high prices, making it one of the most expensive coffee varieties in the world. The prices for Geisha coffee can vary greatly depending on the region, the farm, and the processing method used.
No two farms or roasters are the same. And there's a huge range in the quality of both farmers and roasters. The good farms and roasters end up charging a seemingly ridiculous amount. But trust me when I say that the price is usually worth it.
A cup of Geisha coffee can cost $10 or more in specialty coffee shops. At the shop I worked for a while, we would roll out about three Geisha coffees each year and charge anywhere from $7-12 per brew.
Geisha coffee beans are also available for purchase, ranging from $20 to $60 or more per pound, depending on the region, the farm, and the processing method used.
It is worth noting that prices for Geisha coffee vary greatly from year to year, depending on weather conditions, crop yields, and market demand.
My advice? Unless you have a high-end home brewing setup, it's not worth spending $60/lb on a bag of Geisha. You won't be able to recreate the brew of a specialty shop. And while $12/cup might seem expensive, it's usually worth it.
Why Is Geisha Coffee So Expensive?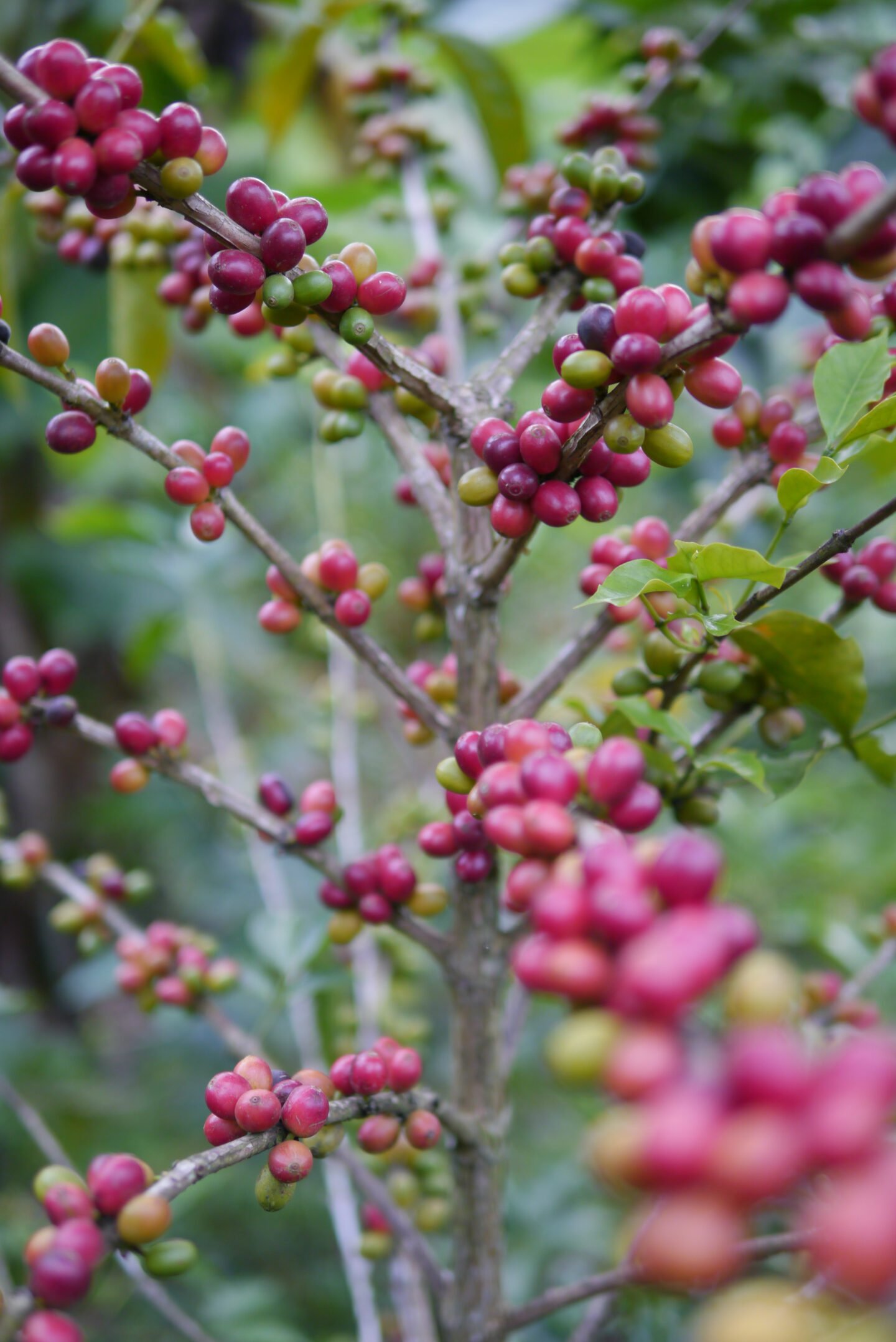 But what makes Geisha coffee so expensive?
Here are a few factors that raise the price:
Rarity: Farmers grow Geisha coffee in only a few select regions, primarily in Central and South America, and the yield is relatively low than other varietals. This limited availability makes it a rare and highly sought-after commodity.
Flavor Profile: Geisha coffee is famous for its unique, complex flavor profile. This rare and distinct flavor profile is highly valuable for coffee aficionados and connoisseurs.
Growing Conditions: Geisha coffee is a delicate and finicky varietal, requiring specific growing conditions such as high elevations, cool temperatures, and a stable climate.
High Demand: The increasing popularity of specialty coffee has led to a growing demand for Geisha coffee, and its high price tag reflects this demand.
These factors make Geisha coffee one of the most expensive coffee varietals on the market. However, the unique and complex flavor profile can make the high price worth it.
Best Geisha Coffee Beans
These Geisha coffees are my recommendations for you to start with if you're new to Geisha.
Of course, they're also a great option if you are already under the Geisha spell.
Volcanica is a respected roaster with a lot of experience in Geisha coffees. I trust them with each bag that I buy.
Pros:
With gentle acidity and a medium body, it's a perfect introduction to the Geisha varietal.
Long finish and silky mouthfeel, it's a bigger-bodied coffee with a rounded and expressive flavor profile.
The medium roast keeps the coffee smooth and clean; it has a crisp flavor and good brightness.
Cons:
Costa Rica isn't the most common Geisha country, so it's not a typical Geisha flavor profile.
This Panamanian Geisha is a wonderful choice for someone looking for a more typical Geisha flavor profile. I'd recommend this to anyone looking for a solid Geisha.
Pros:
The light roast keeps the flavors bright and clean without the roast overshadowing them.
The notes of jasmine, strawberries and sweet peaches are incredible and work very well to form a rounded profile.
Aguacero donates a portion of the sales to community improvement in the farmers' areas.
Cons:
Coffee makers usually roast it in slightly bigger batches, so you might not get the freshest possible roast each time you buy a bag.
As I said earlier, Volcanica is a great roaster with a lot of experience with Geisha coffee beans. This Colombia Geisha is a perfect example of a high-quality Geisha.
Pros:
The light roast keeps the coffee bright and highlights the pleasant acidity, which means you get a crisp cup every time.
The notes of florals, tropical fruits, and apples are spot on and work perfectly together.
Volcanica uses air-tight, resealable bags to preserve freshness.
Cons:
It's a delicate coffee, so to get the best out of it, you'll need a good coffee brewer