Although people mistake coconut trees for palm trees and vice versa, they are not the same. The main difference between them is their fruit bearings. A coconut tree is a type of palm tree that bears coconuts, while a palm tree is any tree that produces fruits and other products used to create palm oil.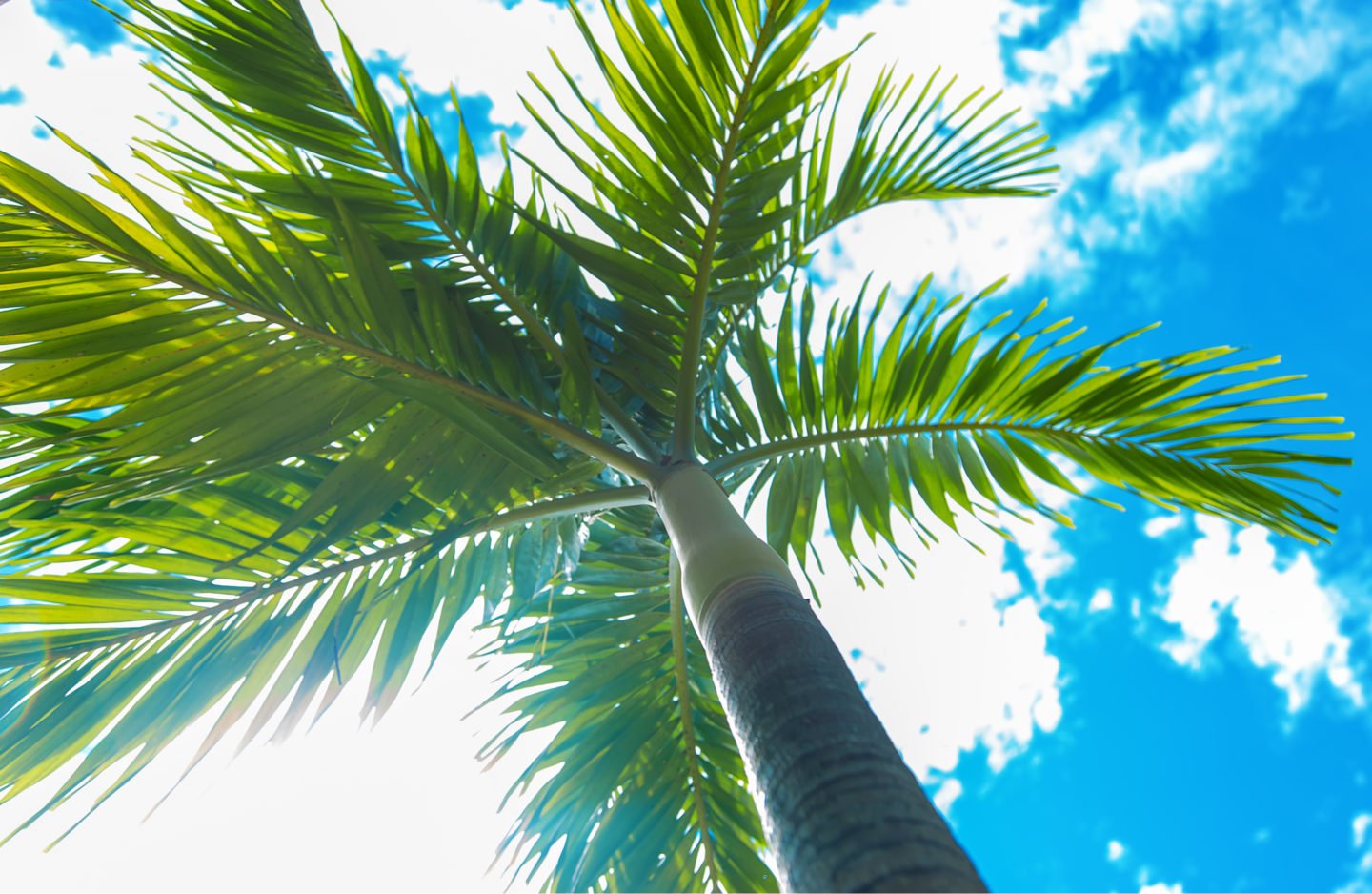 Even when both trees look similar, they have a lot of differences, starting with the leaves, tree, and truck size. For example, coconuts have a shorter life span than palm trees, and their roots grow deeper. Coconuts also require less time to produce fruits, but they are generally shorter than most palm trees.
This article will discuss other differences between coconut and palm trees, including their life span, fruit production, growth requirements, and related questions.
Table of Contents
What Is a Coconut Tree?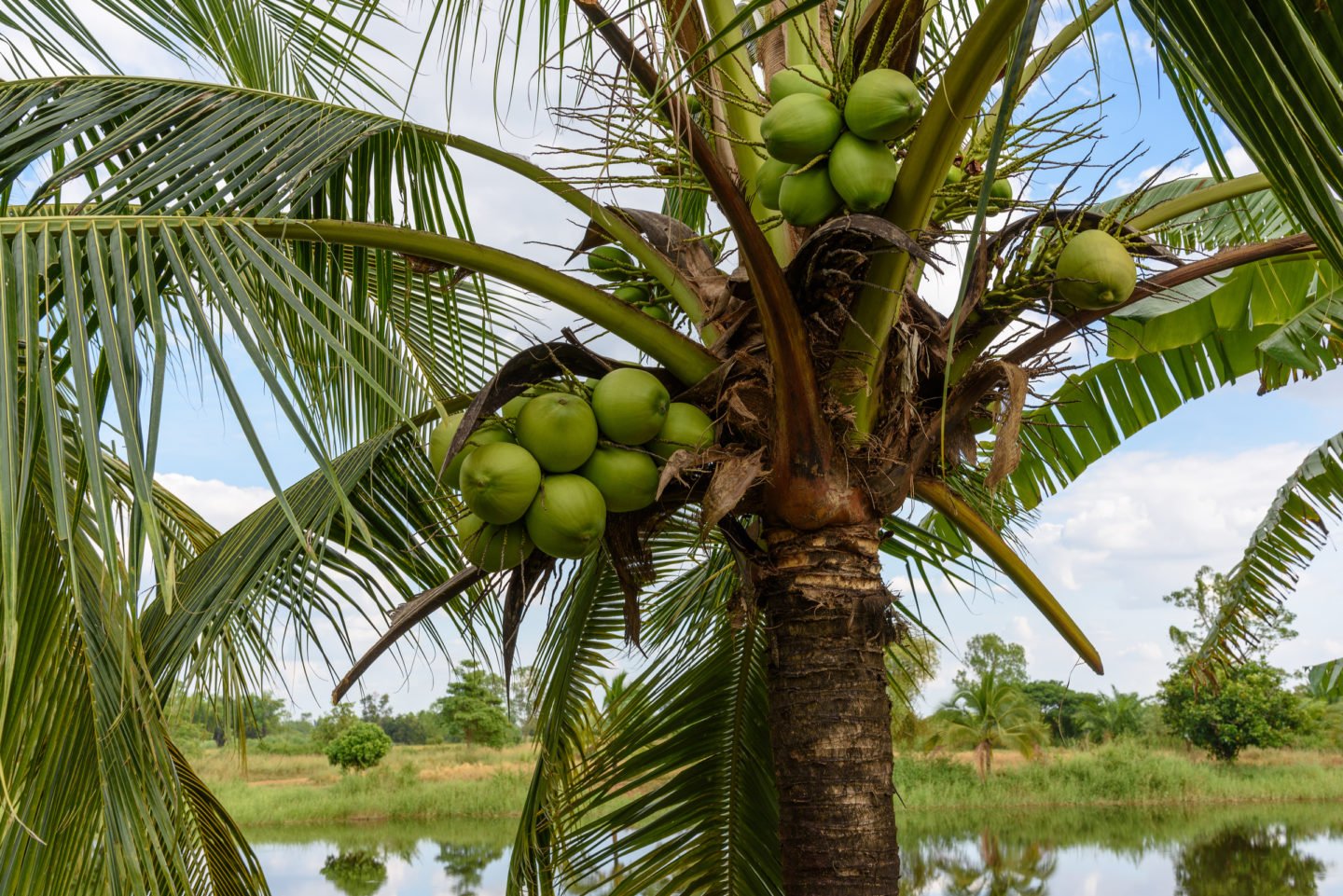 The coconut tree's scientific name is Cocos nucifera. It also goes by the name coconut palm. Although there are several different subvarieties of coconut trees, it is the only type of palm tree that produces coconuts. The palm tree that produces coconuts reaches a height of 100 feet. Their tall, slim trunks have a silky feel.
They have pinnate leaves with yellow blooms, making them easy to identify. The fruit that this plant produces, the coconut, is what distinguishes Cocos nucifera from other species. However, other palm palms also have fruits. For instance, the reddish-black fruits of oil palm trees produce palm oil.
The Cocos nucifera takes six months to develop one coconut when it starts to bear fruit at 4 to 5 years old. You can use the meat of ripe coconuts to make desserts and smoothies and even turn it into coconut oil.
What Is a Palm Tree?
Palm trees are all species that belong to the Palmaceae flora class. At least 230 families with more than 3000 tree species worldwide fall within this classification.
The tropical region is ideal for palm plants. You may grow them in containers or on the ground. Thanks to their frond-like leaves, it won't take long to recognize them. The leaves have a fan-like structure with parts that extend from the main branch in all directions.
The leaves can grow to a maximum length of ten feet, depending on the species. The height of their trunks also varies between species, with some having tall, scaly trunks and others having thick, dwarfed trunks.
Some tree species have tiny heads with fronds at the top and have a reedy appearance. The height of palm trees is also variable. Some members of its species may reach heights of 197 feet. In contrast to other trees, palm trees seldom lose their leaves and remain evergreen.
Coconut Tree vs. Palm Tree: Fruit Production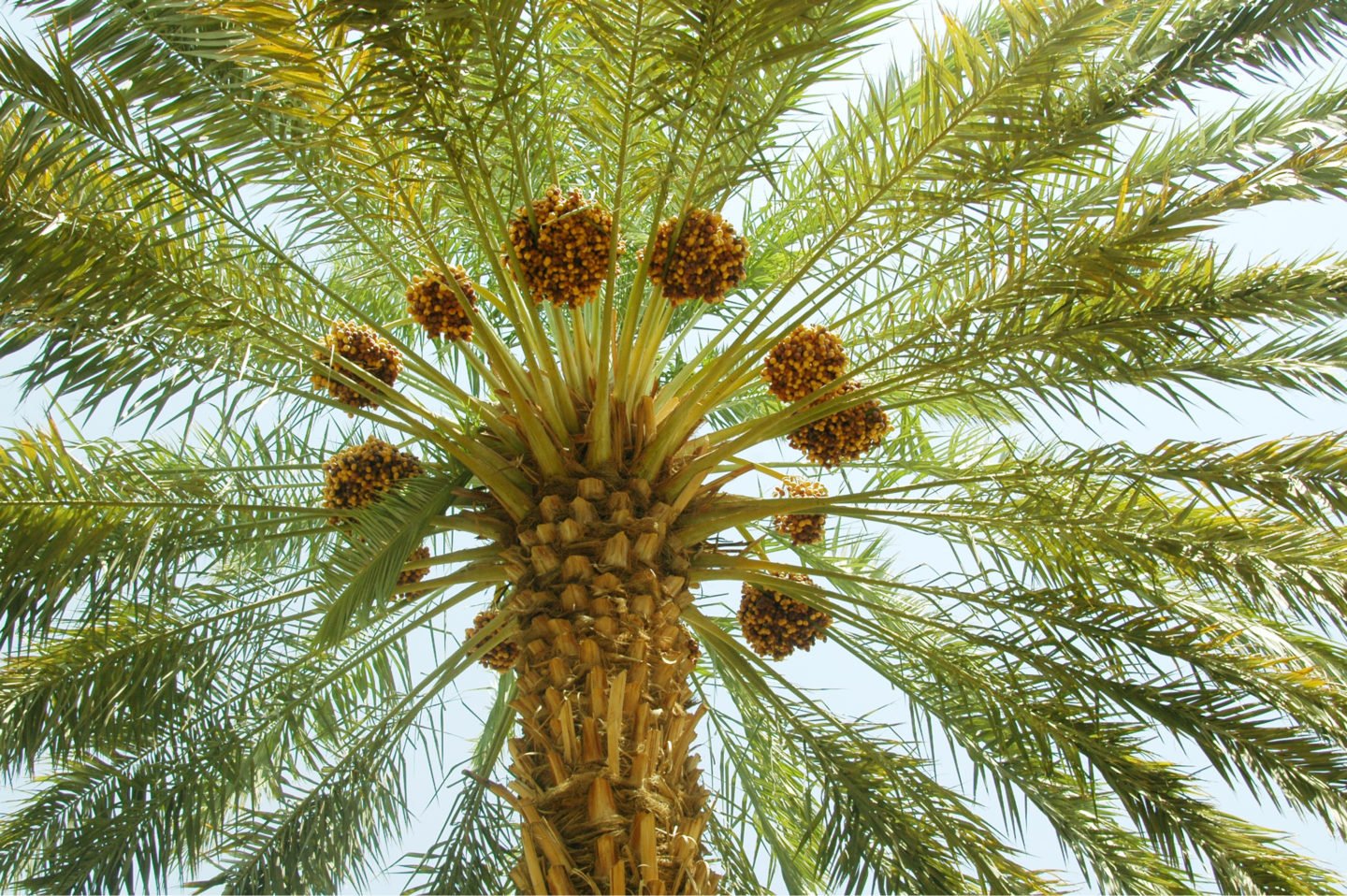 The best and quickest way to distinguish a coconut palm tree from a palm tree is the presence of coconuts. Coconut fruit is a fruit with a husk that contains both water and meat.
Although the two by-products of the coconut that are most well-known to people are these two, there are more than a hundred more applications for this fruit, including the making of coconut water, coconut cream, coconut milk, and coconut oil.
Moreover, not all palm tree species bear fruits. Other fruit-bearing palm trees include the date palm tree, queen palm tree, and the oil palm or the African oil palm trees that produce palm oil.
Coconut Tree vs. Palm Tree: Leaves
By looking at their leaves, palm trees may all be quickly distinguished. Their leaves -- referred to as fronds -- have a fan-like form. Sections of their structure branch out from their main branch. Depending on the species, a palm tree leaf might have different lengths. While the fronds of particular palms are small and spiky, those of others may reach up to ten feet.
On the other hand, although the leaves of coconut trees are broad, they never fully develop into a fan form. Instead, coconut trees have pinnate leaves like the Queen palm and Date palm.
Moreover, coconut and palm trees are evergreen, which means they maintain their leaves all year. However, they will progressively lose leaves during the year, becoming brown and often falling off on their own all around the tree's exterior.
Coconut Tree vs. Palm Tree: Habitat and Climate Requirement
Coconut trees may survive for more than a century and are resilient trees widespread in tropical regions and on tropical vacation islands. Older coconut trees will have broad bases and sturdy trunks, and they will continue to bear coconuts for the rest of their lives.
Unlike palm trees that are drought tolerant, even those in temperate places, coconut trees require a tropical environment to develop and produce fruit. Due to the tropical heat and humidity, South Florida in South America grows coconut palms more often. Instead of coconut trees, other kinds of palm that can survive in drier or colder climates are produced in different locations.
Coconut Tree vs. Palm Tree: Growth Speed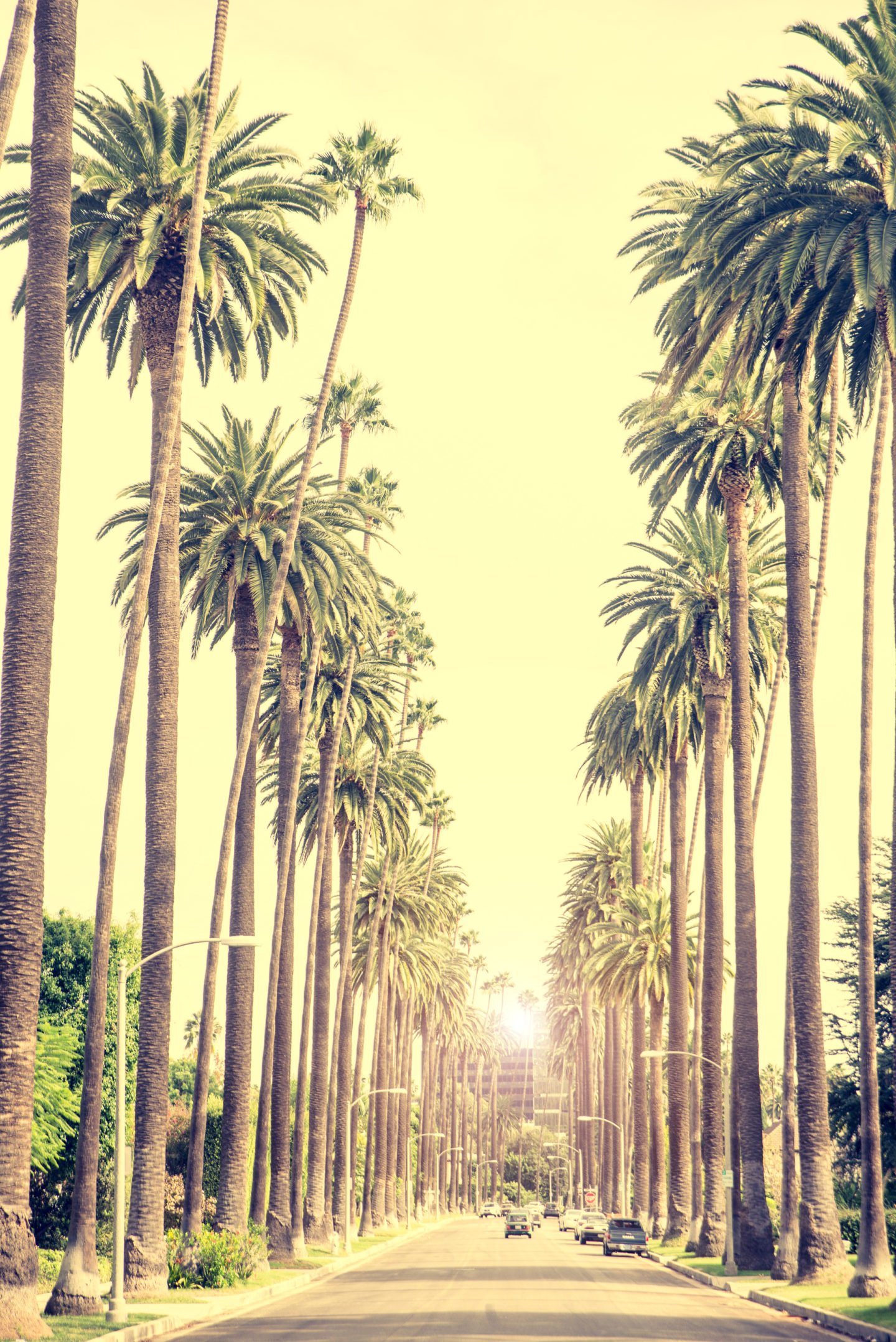 Depending on the sunlight and water access, a coconut palm tree may grow anywhere between 12 and 36 inches every year. It will be ready to grow coconuts in around six years, and it will continue to produce fruit for years after that.
Depending on the type of palm tree, the rate of growth varies. For instance, the Carpenteria palm may grow up to 6 feet yearly. Other palms, like the golden cane palm, develop more slowly, adding one foot to their yearly height under ideal climatic circumstances.
Coconut Tree vs. Palm Tree: Tree Size
At its greatest, a coconut palm tree may reach heights of 60 to 100 feet and widths of 20 to 30 feet. The ideal location for this huge plant is a tropical island whose canopy may cover a sizable portion of the beach.
The biggest palm in the world is the Quindo wax palm. It may grow up to 200 feet high and is found in Andean alpine forests. New dwarf varieties grow shorter, like the Malayan dwarf, Fiji dwarf, and even minute ones like Rhapis 'super dwarf' that grow stems of 1 to 2 inches, and leaves of only a few inches. These varieties are among the tiniest palms.
Coconut Tree vs. Palm Tree: Trunk Shape
Coconut plants have significantly lighter colored trunks than other types of palm trees. The coconut palm tree has a grayish-brown trunk crowned at the top by green palm fronds. Additionally, they have a finer texture and are less scaly.
Although they seldom ever grow vertically tall, their trunks can grow to be incredibly tall. A coconut palm tree that has gotten bent or twisted is a typical sight. Only a few coconut trees develop a spiral shape as they mature.
On the other hand, palm trees have different trunks depending on the species. Palm tree trunks can contain fibers or even spines, a rough or smooth texture, one or more variants, and subterranean trunk growth.
Coconut Tree vs. Palm Tree: Root Spread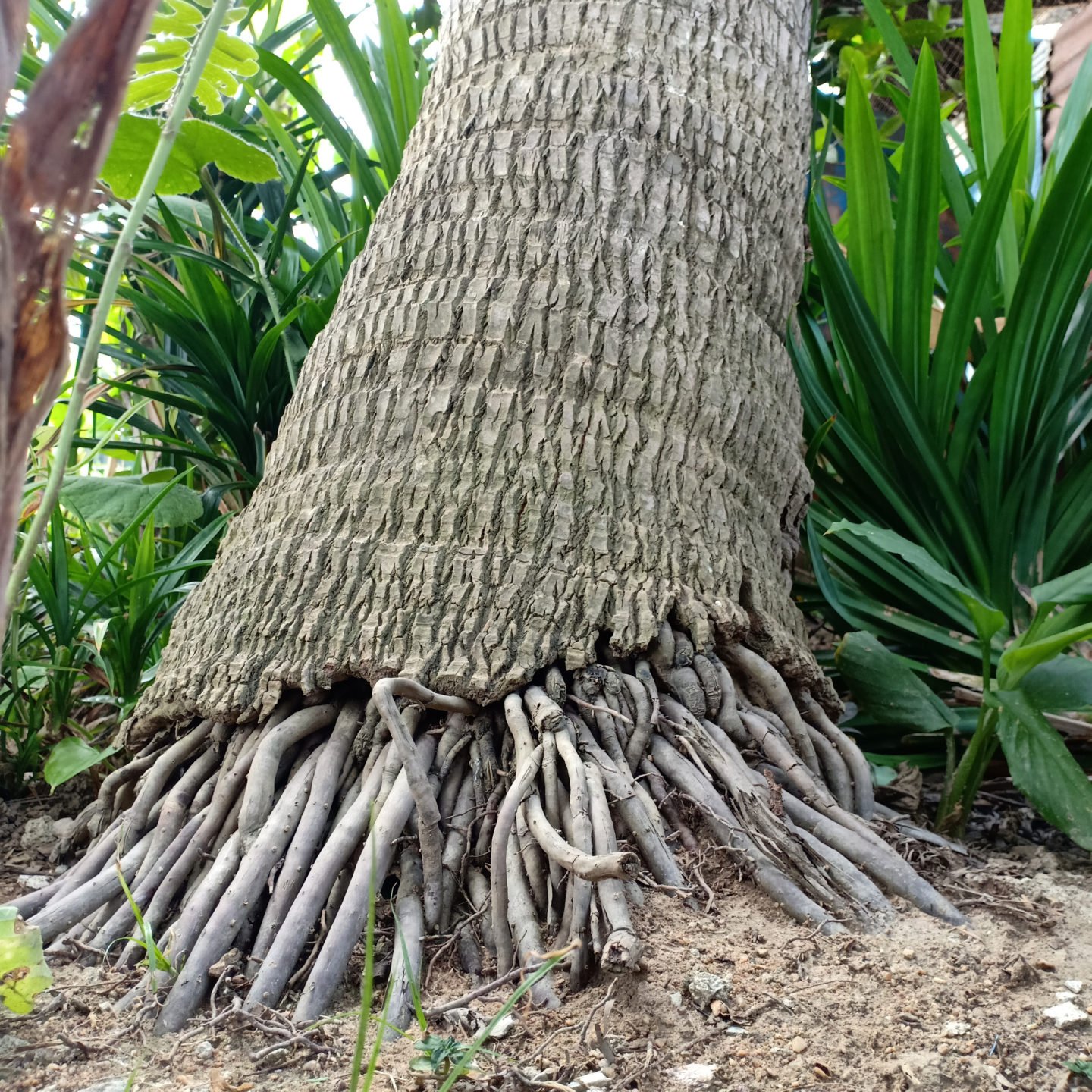 As a tree gets taller, its roots penetrate deeper into the ground, strengthening it to survive extreme weather events like typhoons and monsoons. Palm plants, on the other hand, have a fibrous root system with shallow roots that don't grow any deeper than 36 inches.
They spread out horizontally and maintain their thinness even as the plant becomes bigger. Roots from the origination zone create a root ball, some extending above the surface.
Related Questions
Are coconut trees and palm trees the same?
Coconut trees are palm trees. However, they are only one of the 3000 species of palm trees. Also, coconut trees bear fruits, and other palm trees don't.
Do coconuts grow into palm trees?
Coconuts grow from coconut trees which are a type of palm tree. In fact, coconuts are the most common fruit that grows from palm trees.