Ramen is a Japanese noodle soup that is quick to prepare and tasty. Many people enjoy its convenience and rich, delicious broth, especially those with busy lifestyles.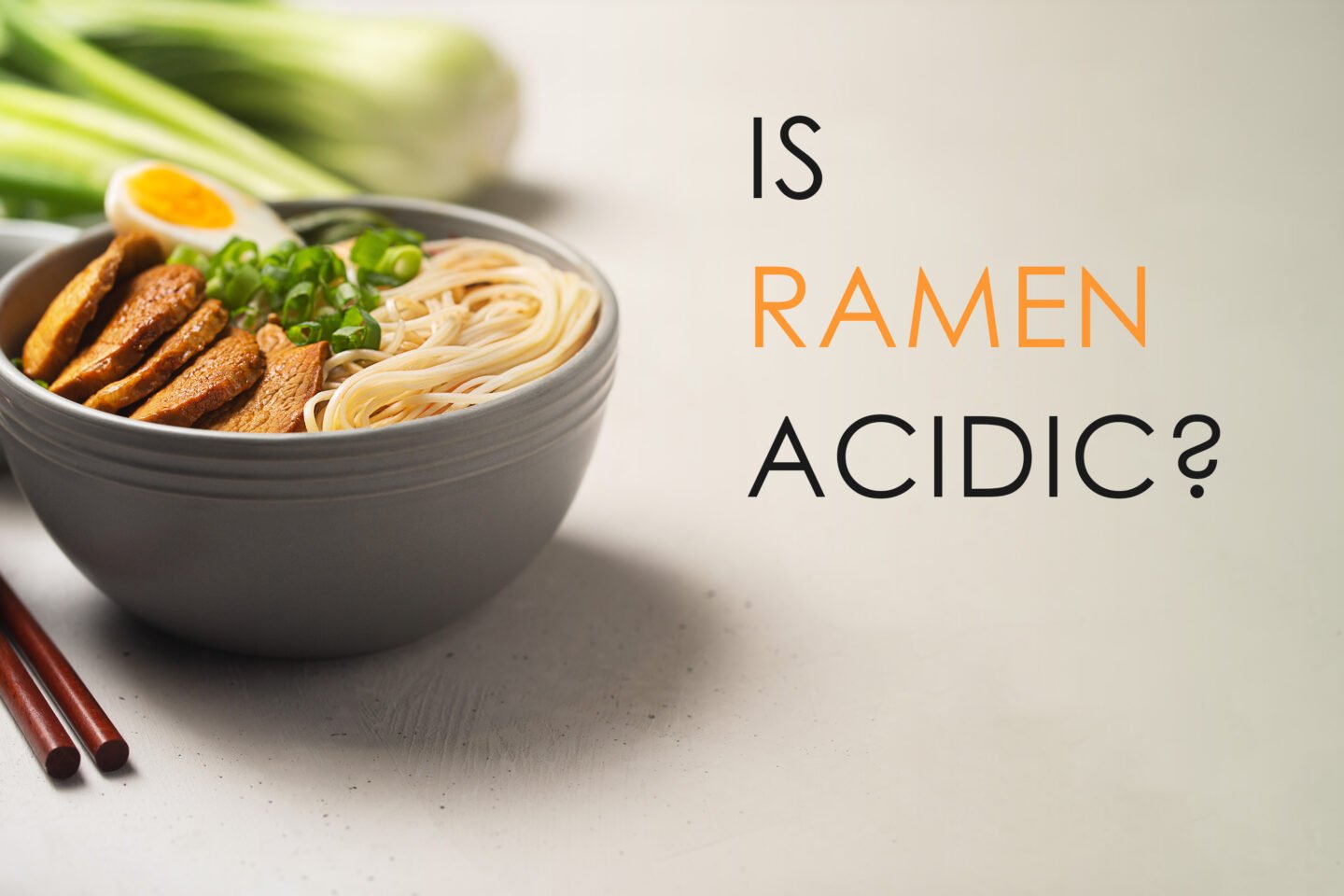 However, those busy lifestyles and modern diets have led to an increasing number of people suffering from acid reflux and GERD. For those people, strictly limiting or avoiding acidic foods can prevent unpleasant symptoms like heartburn.
Following a low-acid diet is difficult, as you must be aware of which common foods are acidic; most processed foods are. A more alkaline diet with plenty of fresh vegetables and fruits is recommended for acid reflux sufferers.
But we all have cravings, and we all deserve the occasional treat. So, can ramen be a treat for those on a low-acid diet?
Table of Contents
Is Ramen Acidic or Alkaline?
Ramen is slightly acidic, but it has acidifying properties; once digested, it becomes more acidic and stimulates stomach acid production. As it doesn't contain many nutrients, those with acid reflux should strictly limit their intake of ramen.
What Is the pH of Ramen?
Ramen noodles have a pH of between 6.00 and 7.00; however, the sauce and other ingredients bring that lower and also have acid-forming properties.
Ramen is often served with soy sauce, spices, and vegetable fat, which increases its acidity.
You can decrease the acidity of ramen by adding high-protein, low-sugar foods, such as eggs and fresh vegetables. By making it yourself, you can control the number of acidic foods and lower the risk of triggering symptoms.
Can Ramen Be Healthy?
Ramen is highly processed, so it's generally unhealthy. A serving (half a package) contains around 195 calories, and many people eat more than one serving per sitting.
Most of these calories come from processed carbohydrates and fats, which are hard to digest and stimulate gastric acid production.
The spice mixes in ramen are very high in sodium, which raises your blood pressure and increases the risk of stroke and other serious conditions.
Unlike fresh foods, ramen doesn't have antioxidants and phytochemicals that benefit your health.
Ramen noodles also lack protein and other nutrients.
Instant ramen noodles also contain monosodium glutamate, which can cause headaches, nausea, high blood pressure, skin flushing, and weakness in some people.
Can You Eat Ramen When Suffering Acid Reflux?
Much research shows that eating ramen increases the frequency and severity of acid reflux and GERD symptoms. The sodium in ramen also irritates your stomach and can lead to ulcers and some cancers.
Other research shows that people who eat a lot of noodles also consume fewer vegetables, fruits, meat, fish, and nuts, which could lead to nutrient deficiencies.
How Can You Make Ramen Better for Acid Reflux?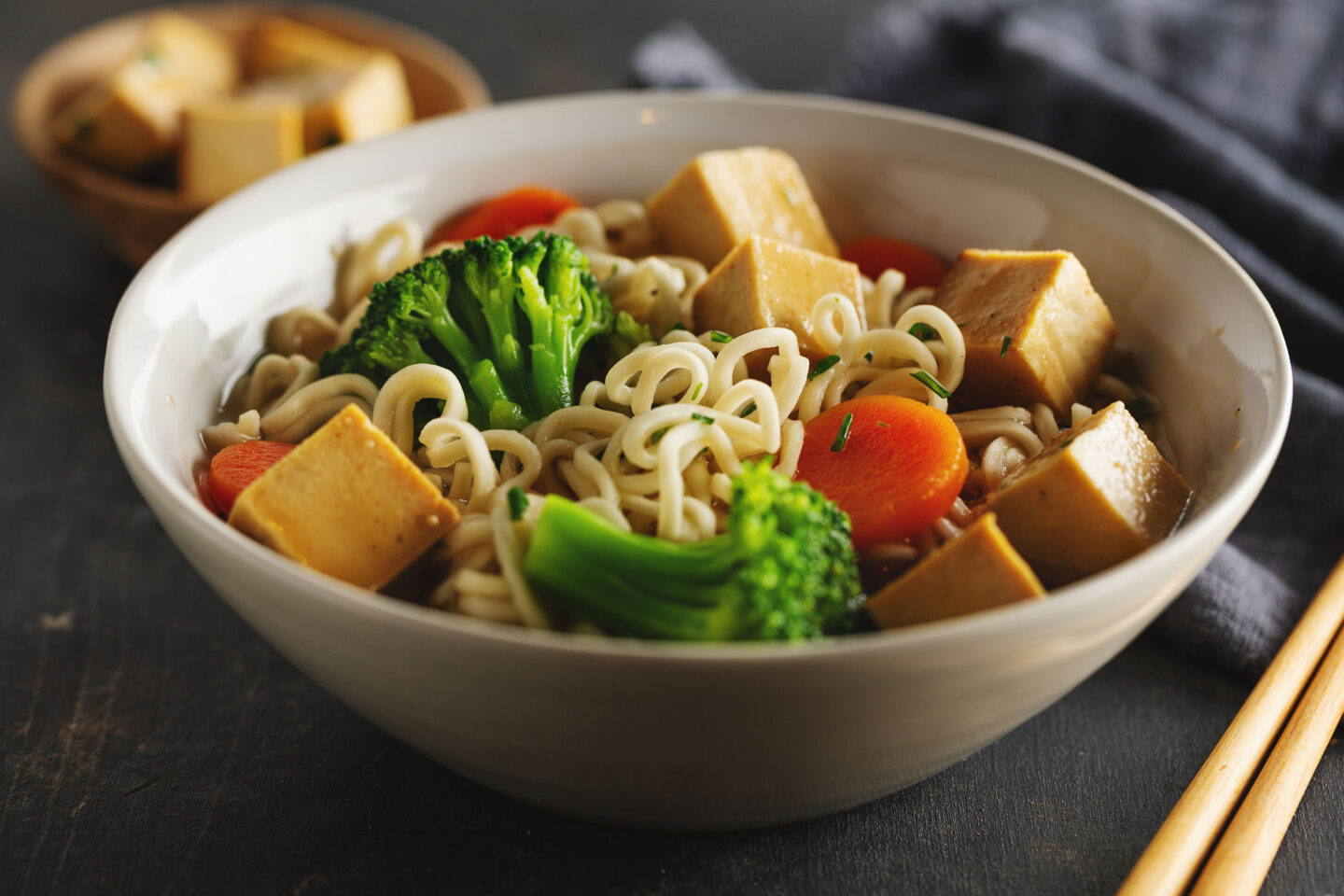 If you want to enjoy an occasional bowl, it is possible to make ramen healthier and easier on your stomach.
Don't add the included spice mixes, as these are loaded with additives, simple sugars, and sodium. Instead, replace them with fresh herbs and a pinch of salt. You could also add some protein, such as eggs, meat, or beans.
Don't know what to drink? Check out these articles: 20 Most and Least Acidic Juices and 20+ Alcoholic Drinks Ranked by Acidity Level