Cup noodles are considered a survival food that offers convenience and taste. Instant noodles and cup noodles are common foods in Asian homes, and you can find stacks of both in any pantry. However, it's good to note that, like fresh noodles or fresh pasta, dried noodles, like cup noodles, have an expiration date.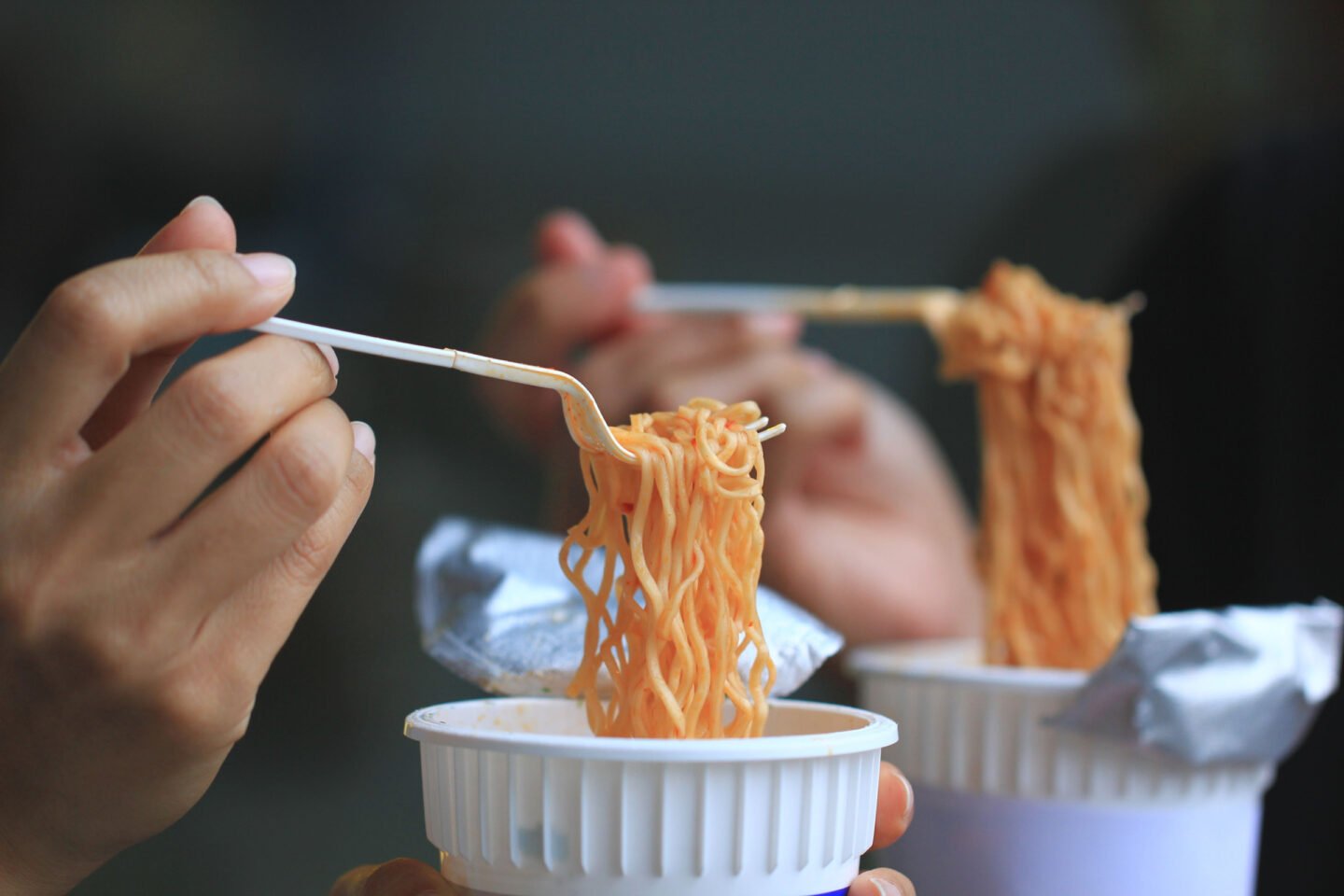 Cup noodles expire six months after their manufacturing date. Most instant cup noodles have preservatives that lose their effectiveness after a while, even if they are kept at good temperatures. However, you can still cook the noodles a month past their expiry date, as long as you see no signs of spoilage.
Read on to learn everything about noodle storage: how long they last in different storage temperatures, how to tell if they have gone bad, whether you can eat expired noodles, and other related topics.
Table of Contents
What are Cup Noodles?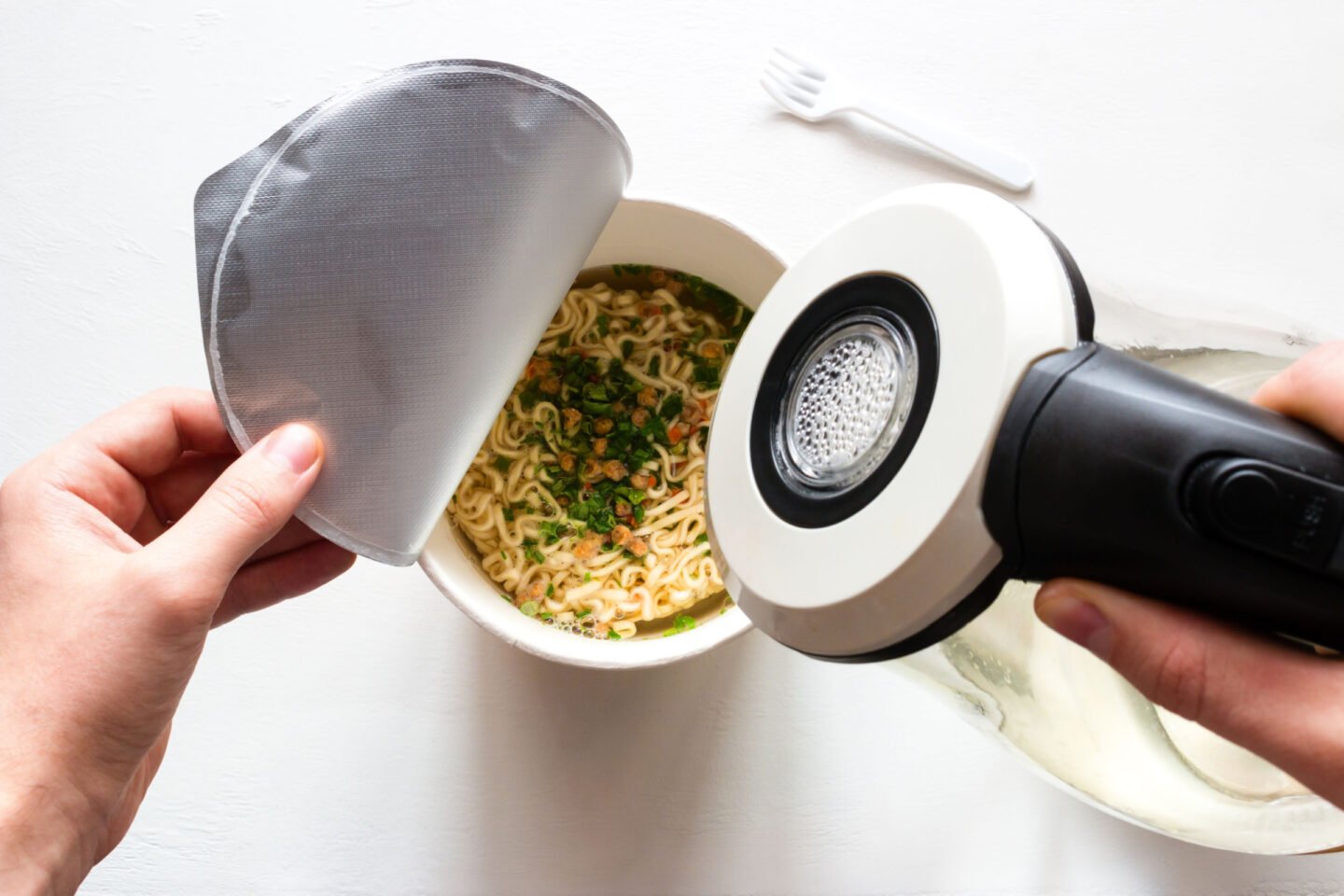 The name "cup noodle" comes from the instant ramen noodles made by Nissin Food in the 1970s. These noodles have become a popular staple food in many Asian homes. There were only four original cup noodle flavors: beef, chicken, pork, and shrimp. Additional flavors include seafood mix, crab, tonkatsu, Oriental flavor, and roasted sesame soup.
Additionally, after the Cup Noodle product from Nissin Food Company became popular, people have used the term "cup noodle" for any instant ramen or other instant noodle packaged in a Styrofoam or plastic cup.
Do Cup Noodles Expire?
Yes, cup ramen noodles expire six months after their manufacturing date. Because ramen noodles have preservatives in them, the expiration date is an estimate of how long the preservatives can keep the noodles fresh.
How Long Do Cup Noodles Last?
Instant cup noodles can be used up to a month after their expiration date as long as the packaging is still in good shape. However, cup noodles only last up to a week uncooked once opened. Noodles are starchy and attract a lot of microorganisms, so you can probably start seeing mold growing on them after a week.
It's easy to prepare instant cup noodles; you just have to add boiling water to the cup and leave it for 3 to 5 minutes to cook. Note that you should consume cooked cup noodles right after preparing them, as they go soggy and spoil after a few hours.
Can You Refrigerate Cup Noodles?
Ironically, refrigerating unopened cup noodles shortens their shelf life. The changes in the fridge temperature introduce moisture into the cups, causing spoilage. However, you can store cooked cup noodles in the fridge for up to 3 days to prevent spoilage.
To keep ramen noodles from getting soft, take them out of the broth, put them in a container with a tight lid, and heat them up before eating or serving.
Can You Freeze Cup Noodles?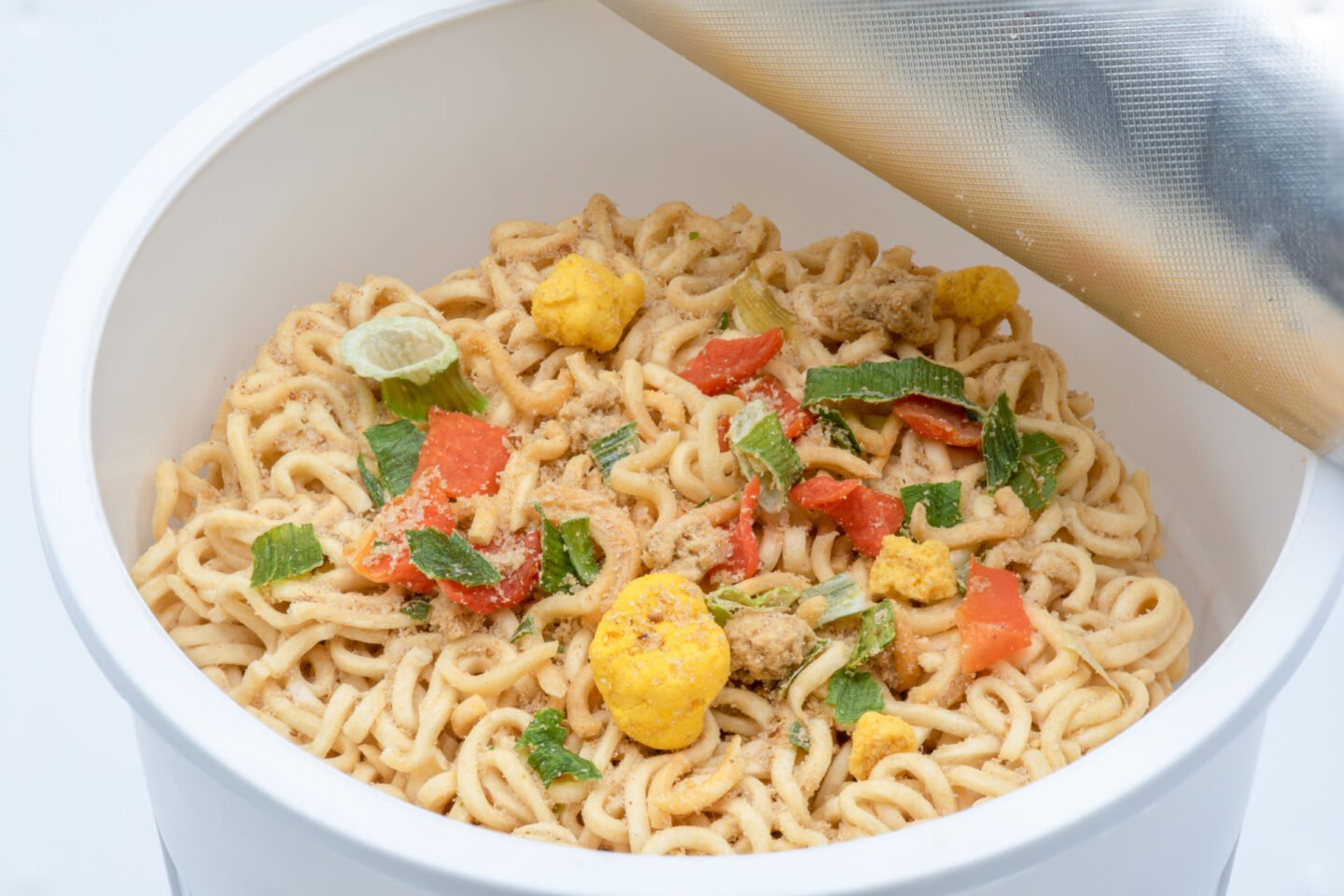 Yes, you can freeze cooked cup noodles if you like to extend their shelf life for up to one month, but there's no need to freeze uncooked instant ramen noodles or any instant dry noodles.
If you wish to freeze a pre-cooked instant ramen noodle, just don't add the flavor packet to avoid changing the taste. You can add the flavored sauce when you're reheating the noodles.
Top 3 Ways To Tell If Your Cup Noodles Have Gone Bad
It's important to know that cup noodles can go bad even before their expiration date, and expired noodles do not mean they are spoiled. Once the seal is broken, the noodles become susceptible to spoilage. Here are the top 3 things you should look for in spoiled noodles.
Appearance of Mold
Molds are microorganisms that grow on the surface of food. Since noodles are starchy, they attract fungi and other bacteria that cause spoilage. This is especially true when the dry noodles absorb moisture, as microbes thrive on wet surfaces. Toss them out once you notice any white, gray, or green growth on your instant ramen and other noodles.
Foul Smell
Spoiled ramen develops a rotten smell. Most of the time, the flavor packet also produces a weird smell once spoiled due to the oil oxidation. Once you notice this, you should not cook the instant ramen and just throw it away.
Discoloration of Noodles
Fresh noodles and dry instant noodles have a natural yellow color. However, spoiled or expired ramen loses its color and becomes pale. Moreover, expired ramen also develops other colors, such as brown and green.
How To Properly Store Cup Noodles
Storing cup noodles is pretty straightforward. You just have to keep them sealed in a cool, dry place. Ensure the packaging remains intact to prevent insects and microbes from getting in. Once cooked, you should consume cup noodles as soon as possible to avoid spoilage.
You can refrigerate or freeze cooked noodles, but there is no need to store unopened cup noodles in the fridge or freezer.
Can You Eat Expired Cup Noodles?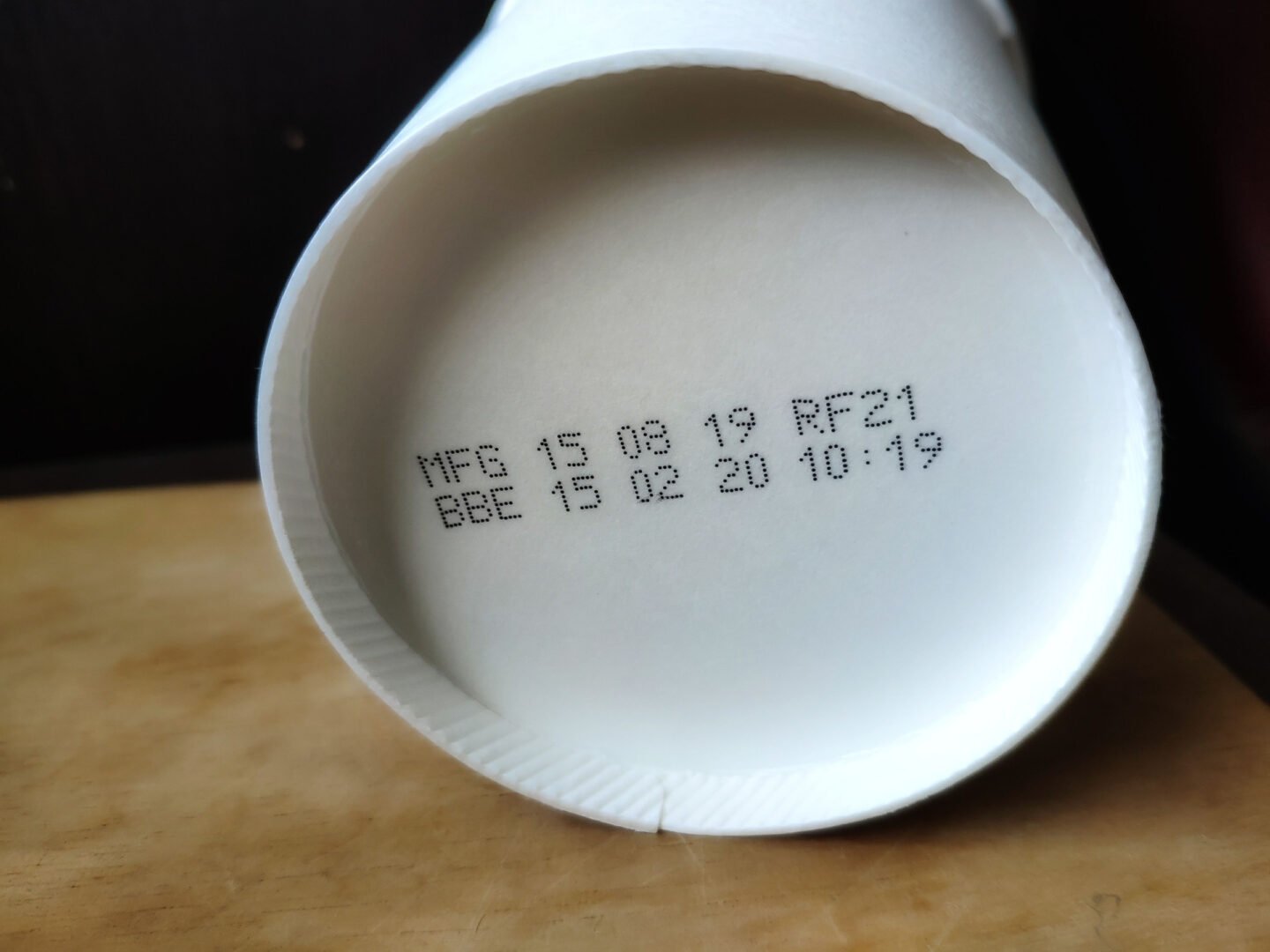 The quick answer is yes. As mentioned, expired ramen noodles or cup noodles do not mean they are spoiled, so you can still use them a month past their expiration date, given that they don't show any signs of spoilage.
On the other hand, you should never eat spoiled cup noodles to avoid food poisoning.
Do Fresh Noodles Go Bad?
Absolutely, yes. Fresh ramen noodles, cooked pasta, wheat noodles, egg noodles, rice noodles, and cooked ramen go bad. Most fresh pasta varieties are made with wheat flour, eggs, and water, which makes them spoil quickly.
Are Cup Noodles Healthy?
Since cup noodles are known to be survival foods, they do not contain many nutrients. Instead, they are high in fat, carbohydrates, and sodium, making them unhealthy.
Related Questions
Do expired cup noodles taste the same?
Eventually, cup noodles degrade and lose their quality. When they expire, they tend to lose their flavor, and the noodles start to become crumbly.
How long can you eat cup noodles after the expiration date?
As a safe rule of thumb, you can still eat cup noodles a month past the expiration date. However, check the noodles for quality; no discoloration, foul odor, or mold should be seen before you start cooking them.
What makes instant ramen last long?
Instant ramen and dried pasta last much longer than fresh noodles as they are fried to remove excess moisture. Instant noodles have less than 5% water, making their shelf life longer than fresh noodles. Additionally, most instant ramen noodles have vitamin E, which is known to slow down the oxidation process.
Can you eat spoiled food?
While it seems safe to consume expired food, you should never eat anything spoiled, including noodles and canned food. Eating spoiled food puts you at risk for food poisoning, which can sometimes be fatal.