Mushrooms are delicious and add their distinctive flavor to many sauces, soups, and salads. Many cuisines have their special recipes, often made with mushrooms unique to the area and gathered wild.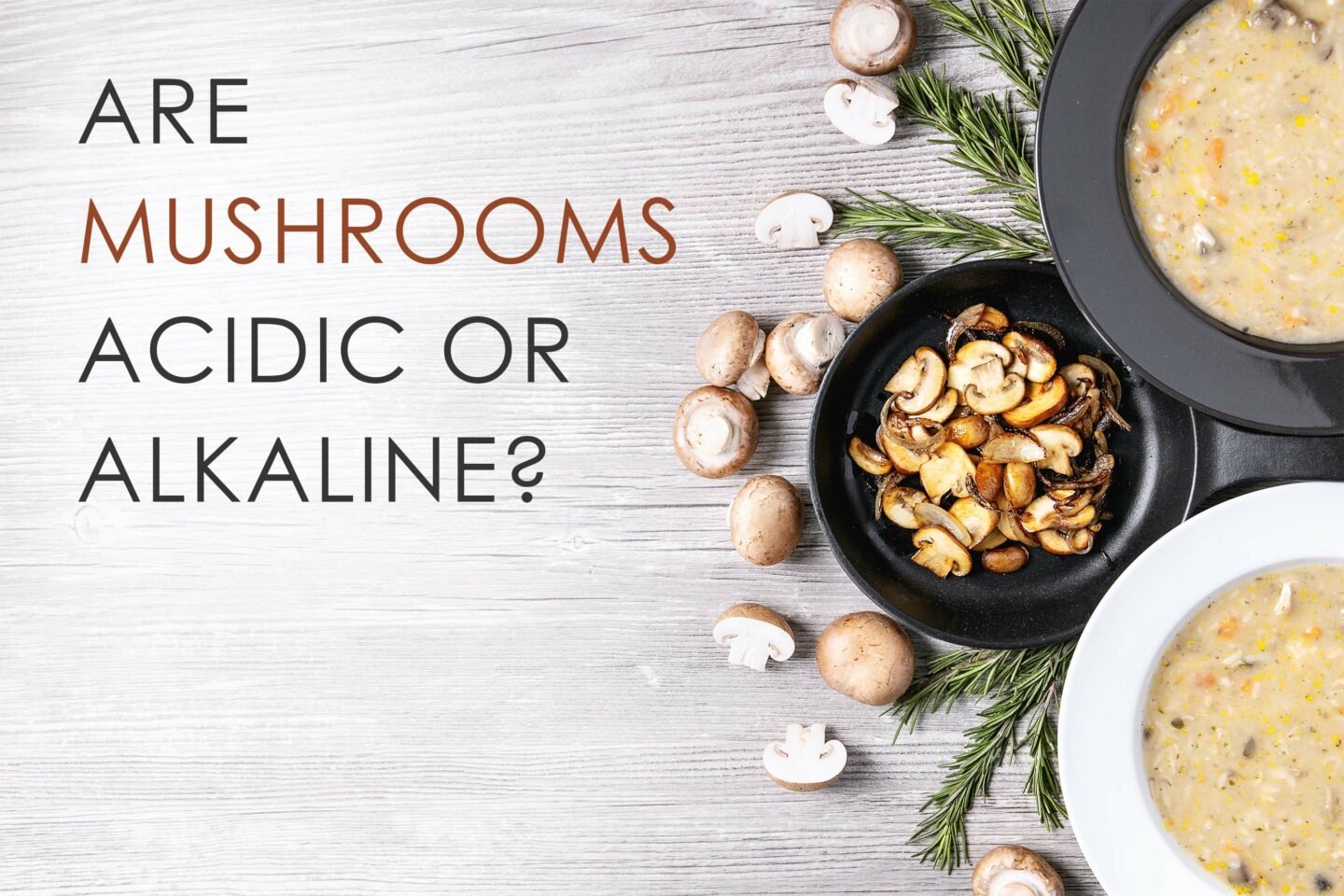 They're low in calories, nutrient dense, and are an excellent addition to a healthy, balanced diet.
However, many people nowadays suffer from acid reflux, GERD, and their unpleasant symptom, heartburn. They must know the acidity of common foods and which ones trigger or worsen their symptoms.
How well do mushrooms fit into the low-acid diets typically followed by these people?
Table of Contents
Are Mushrooms Acidic?
Like most fresh vegetables, mushrooms are alkaline-forming, so they're a great dietary addition for those suffering from acid reflux and GERD.
What Is the pH of Mushrooms?
Mushrooms have a pH of around 6.00-6.70. Although this is slightly acidic, not alkaline, it's close to neutral, and mushrooms are alkaline-forming. This means they neutralize gastric acid, preventing symptoms of acid reflux and GERD.
Measuring pH isn't only for scientists; many people on low-acid diets buy pH meters to test food acidity.
Here are the best pH meters on the market.
Although raw, fresh mushrooms are alkaline-forming, pickled mushrooms are acid-forming. They're also more acidic due to the processing needed to increase their shelf life, so they may exacerbate acid reflux symptoms.
Are Mushrooms Healthy?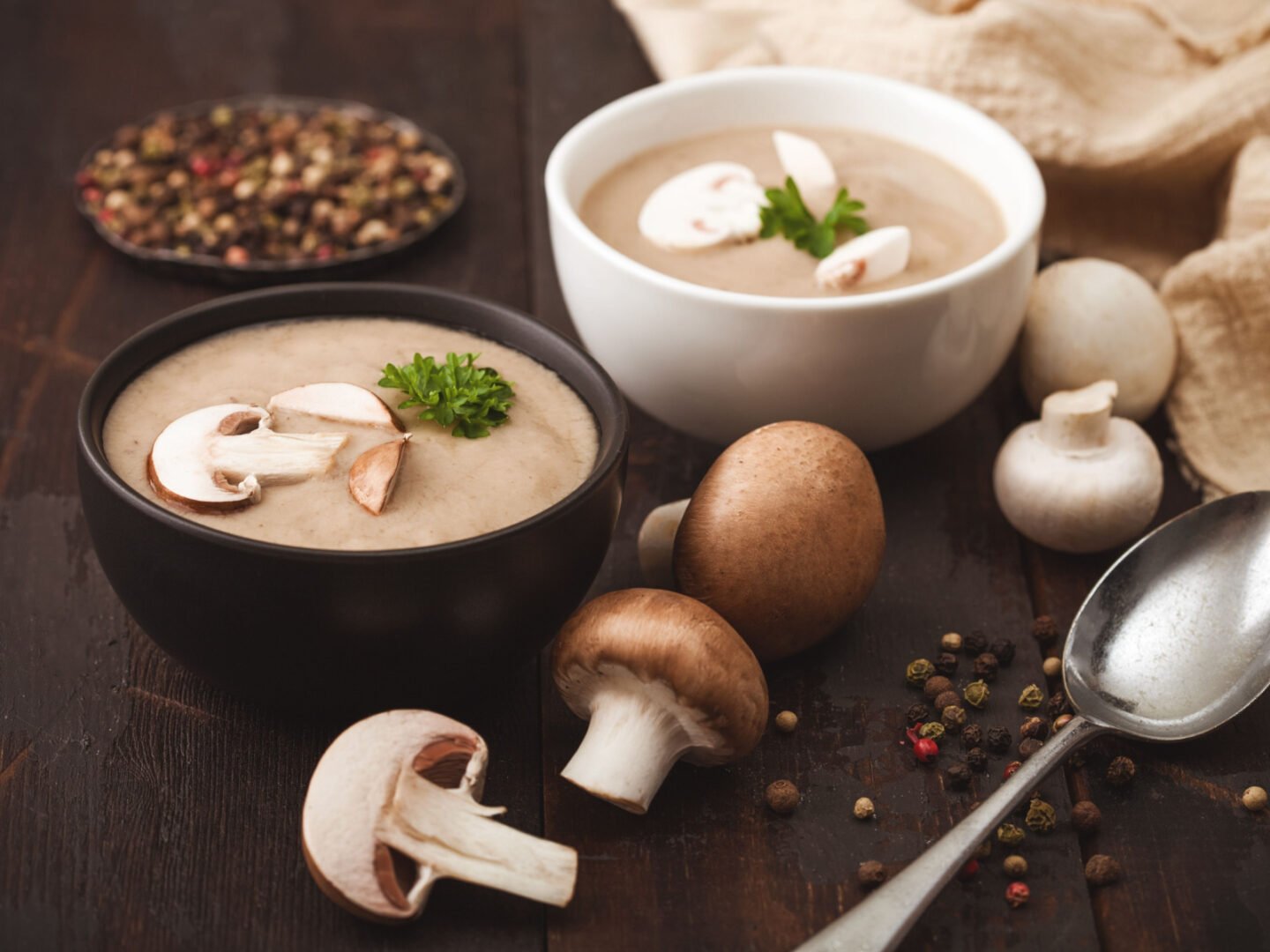 Mushrooms are extremely low in calories, with a cup of raw white mushrooms containing only around 15.
They also contain a good amount of protein, which builds muscle and keeps you feeling full longer after eating.
Mushrooms contain fiber, which soaks up excess stomach acid and feeds good gut bacteria, keeping your digestive system healthy.
A cup of mushrooms contains a good amount of niacin, which contributes to nervous, digestive, and skin health. It also supports a healthy metabolism.
Mushrooms are an excellent source of riboflavin, which is essential for growth and general health, particularly during infancy, adolescence, and pregnancy. It also aids metabolism.
Mushrooms are high in antioxidants that help fight oxidative stress and prevent cell damage that may lead to cell mutations and cancer. Vitamin C, an antioxidant in mushrooms, keeps your cells healthy and prevents tumor formation.
They also contain soluble fiber and compounds that reduce bad cholesterol levels, reducing your risk of cardiovascular disease.
Don't know what to drink? Check out these articles: 20 Most and Least Acidic Juices and 20+ Alcoholic Drinks Ranked by Acidity Level
Can You Eat Mushrooms When Suffering from Acid Reflux?
Mushrooms are alkaline-forming and neutralize stomach acid, so they are safe for those suffering from acid reflux.
Is Cream of Mushroom Acidic?
Depending on the ingredients, cream of mushroom has a pH of between 5.95-6.40, making it slightly acidic.
Generally, foods made with mushrooms are alkaline-forming, but they can be acid-forming depending on the ingredients added to them.
For example, creamy soups contain cream or milk, which are acidic. Therefore, canned cream of mushroom soup is more likely to be acid-forming.
Conclusion
Mushrooms are an excellent addition to any healthy, balanced diet and are safe for those following a low-acid diet.