If you experience constipation frequently, you might want to consider cherries as part of your daily diet. Despite being commonly used as an addition to salads and other desserts, cherries actually bring a lot to the table, especially as one of the best natural remedies for constipation.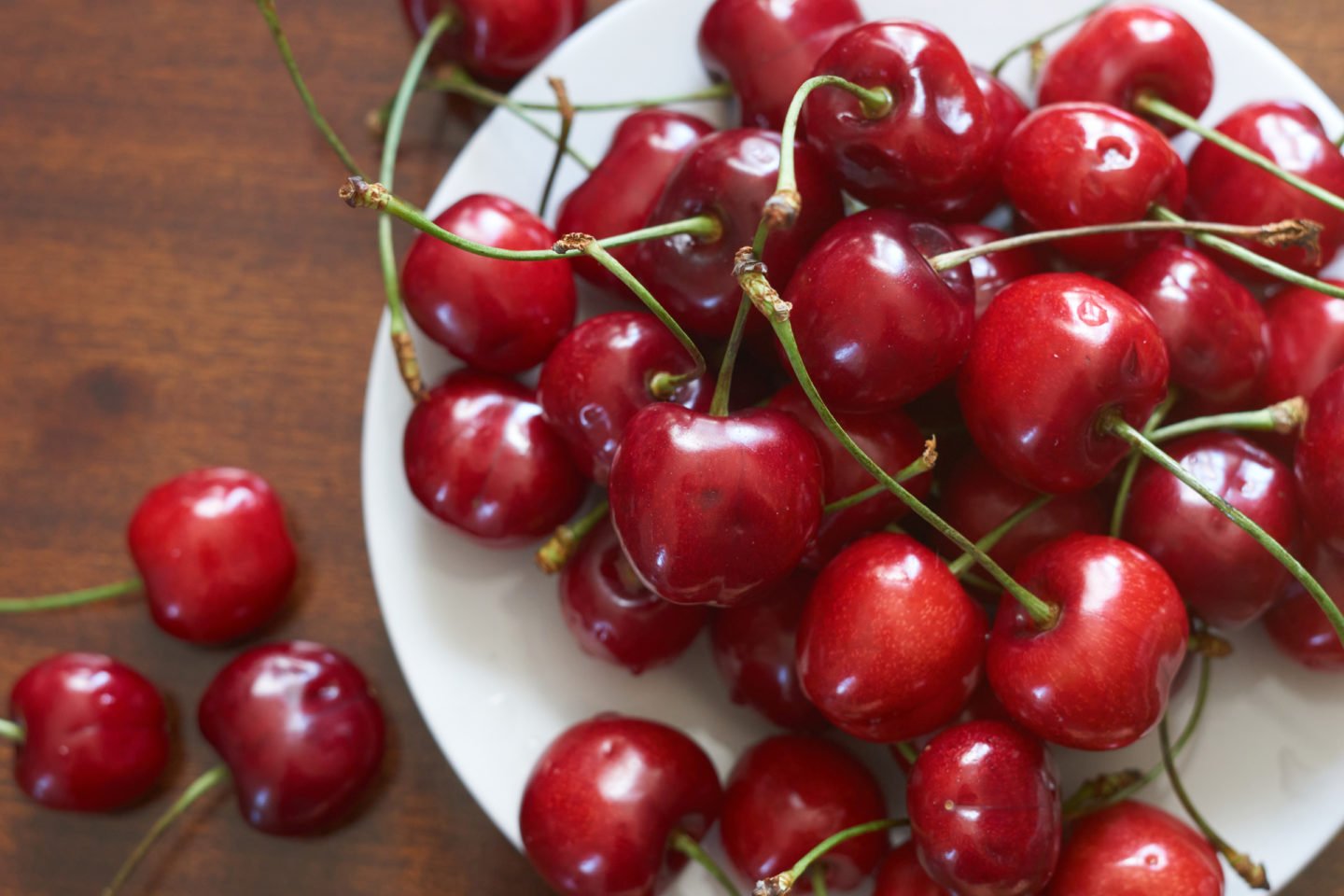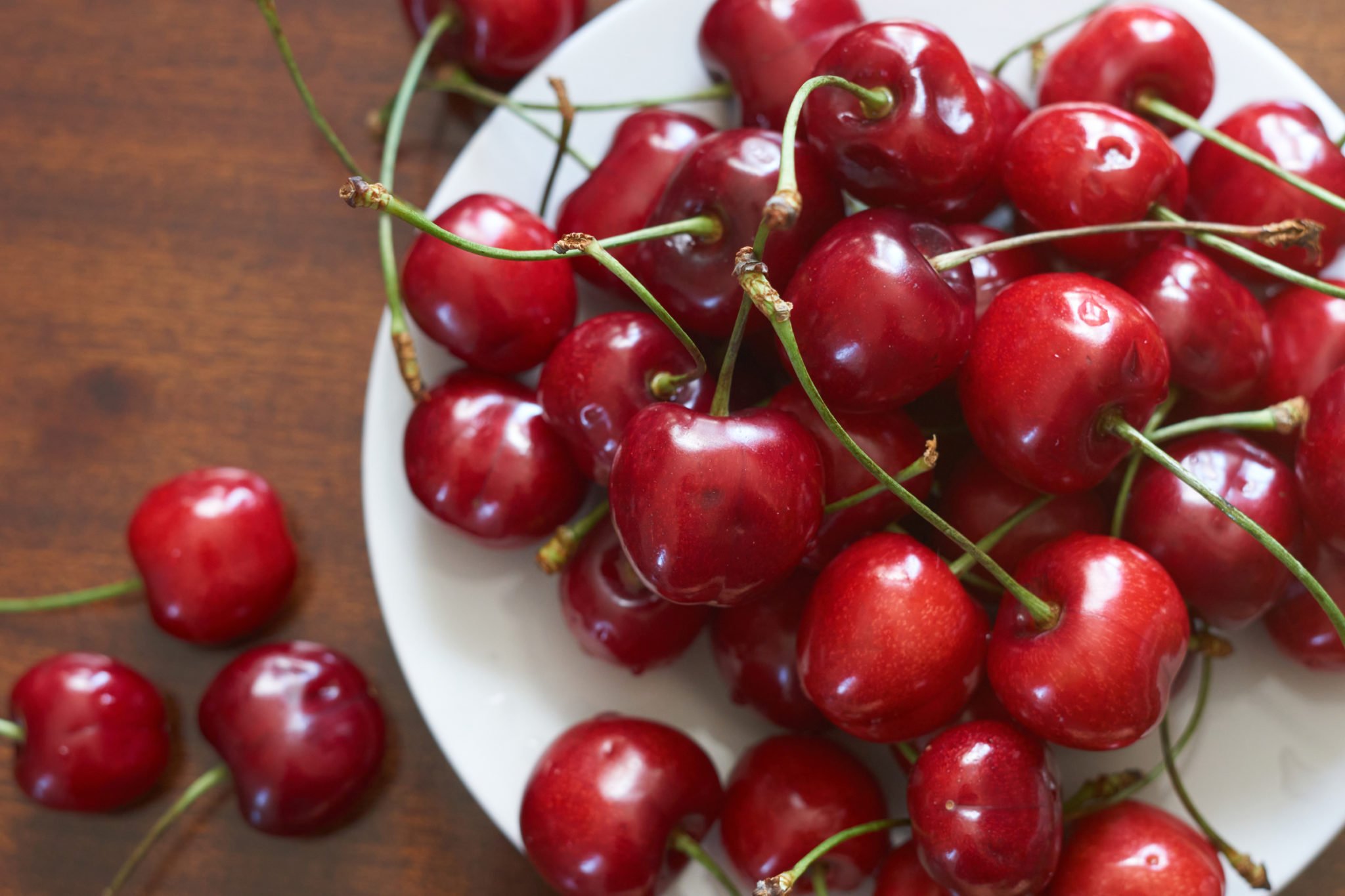 Aside from being a sweet, flavorful treat, cherries contain high antioxidants that help prevent digestive diseases and cellular damage, fiber that facilitates digestion, and sorbitol that softens the stool.
Although the effects of cherries against constipation have been well-established, people still seem to underestimate their capabilities and resort to commercially available laxatives, which pose significant side effects like bloating, gas formation, and abdominal discomfort. This article will discuss how cherries make you poop, how many cherries you should eat, and the risks of eating too many cherries.
Table of Contents
How Do Cherries Make You Poop
Cherries Contain Fiber
The small intestine enzymes do not break down fiber, a form of carbohydrate present in plant meals. Insoluble fiber and soluble fiber are the two forms of fiber, and each plays a critical part in overall health. Insoluble fiber binds to water, bulking while softening your stool and accelerating its transit through the digestive tract. That aids in bowel movement and lowers the risk of constipation, hemorrhoids, and diverticulosis.
By delaying digestion, soluble fiber can help reduce blood sugar levels and lower cholesterol levels by binding to cholesterol and keeping it from being absorbed. Both soluble and insoluble fiber keep you satisfied for longer, making it easier to maintain calorie management.
According to the US Department of Agriculture, half a cup of fresh cherries without the cherry pit has 2 grams of fiber—which is 7 to 8% of the daily fiber requirement for adults.
Although this may not seem like a huge number, fiber in cherries is only one of the many factors to its effects on constipation. Together with sorbitol, fiber aids in hastening digestion and bowel movements.
How to Make a Fiber-rich Smoothie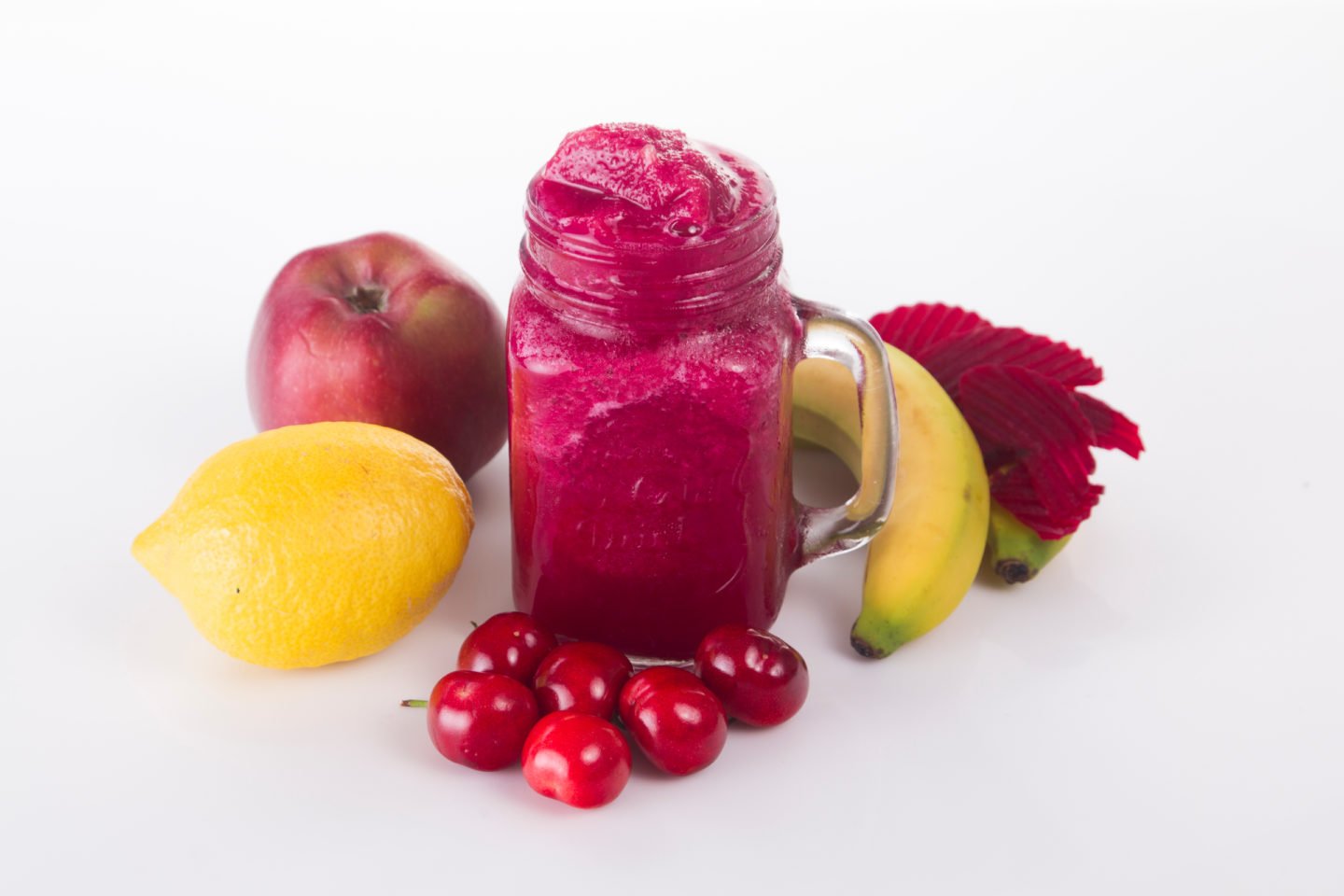 Since cherries are not one of the top fiber-rich fruits, you can make a smoothie with other fruit like apples, bananas, berries, pineapples, mangoes, guavas, and oranges. Simply freeze your fruits of choice before blending and serving them to your kids while cold.
Cherries Contain Sorbitol
Sorbitol is a sugar alcohol that also acts as a non-stimulant laxative. Unlike stimulant laxatives that trigger your intestines to contract and push stools, causing discomfort, non-stimulant laxatives like sorbitol draw water into the gut to soften the stool, aiding fast digestion and easier passage.
Sorbitol is usually found in fruits, giving them that sweet taste. For example, in cherries, 90% of the sugar alcohol present is sorbitol, and every 100 grams of cherries contain up to 3 grams of sorbitol.
Since constipation usually presents as hard, lumpy stools that are hard to pass, drinking sorbitol-rich fruit juices will aid in softening the stool, preventing straining during bowel movements.
Consuming 5-20 grams of sorbitol per day proved effective in relieving constipation. However, ingesting more than 20 grams of sorbitol a day will result in too much water in the gut, and the body's mechanism of removing the water is through frequent bowel movements. That can also mean that your gut is drawing water from other parts of the body, resulting in dehydration and electrolyte imbalance.
Not to worry, though, as you'd have to eat around 7 cups of cherries to exceed that 20 grams of sorbitol in one sitting.
How to Make a Sorbitol-rich Smoothie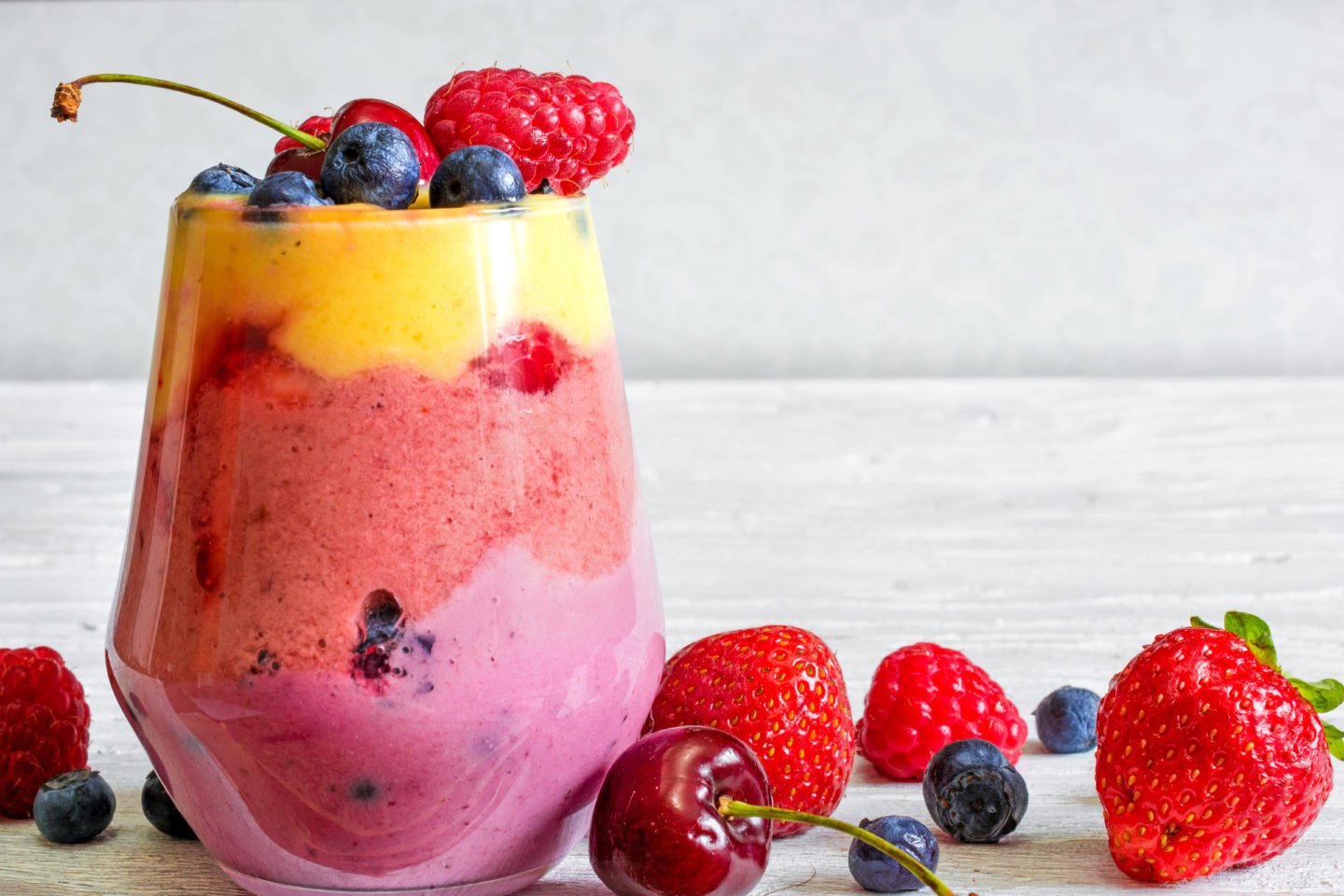 Although cherries are already rich in sorbitol, you'd have to eat at least a cup and a half to get enough sorbitol. We recommend a smoothie with plums or prunes or prune juice, pear or pear juice, apples or apple juice, and other cherries and berries.
Cherries Contain High Levels of Vitamin C
Fruits rich in vitamin C help maintain good digestive health in two ways. First, vitamin C strengthens the immune system and prevents cellular damage. Second, having a daily source of natural vitamin C also helps maintain an excellent gut barrier that balances the good and bad bacteria in the digestive system.
Another benefit of vitamin C is its ability to flush out toxins. In massive amounts, vitamin C facilitates a "vitamin C flush." Thus, experts recommend introducing high levels of vitamin C into your diet.
This practice will result in a more frequent bowel movement with watery stool. While the primary purpose of this technique is to flush out toxins in the gut, it has also proven beneficial to people suffering from constipation.
A cup of pitted cherries provides 25% of the required daily vitamin C intake. That may not be as high as other fruits. Still, this amount of vitamin C and its high sorbitol and fiber levels will definitely make you poop regularly with ease.
How to make a Vitamin C-rich smoothie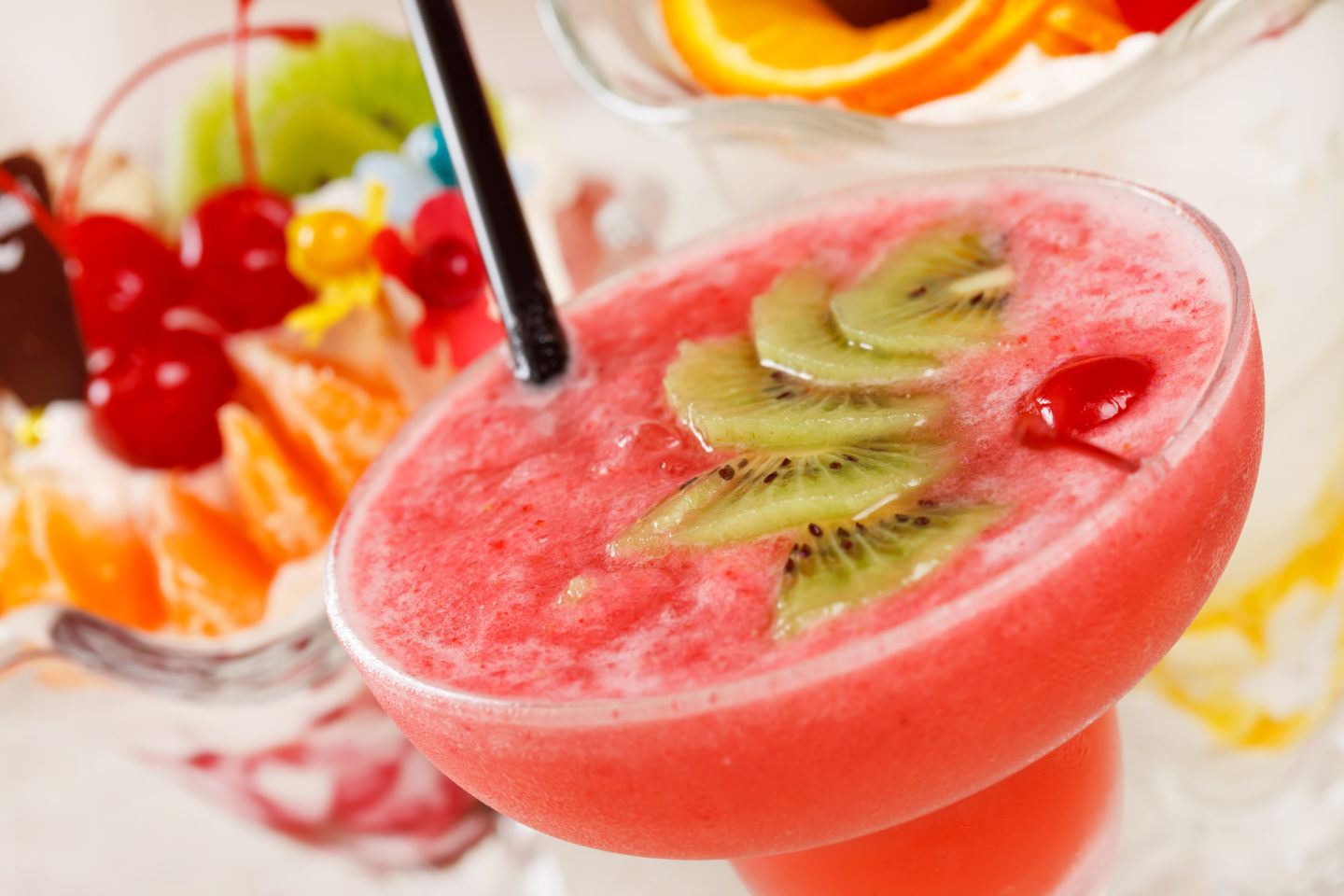 Mixing cherries with cantaloupe, prunes, kiwi fruits, papaya, guava, pineapple, strawberries, other berries, and citrus fruits or citrus juices will grant a higher dose of vitamin C that will facilitate the vitamin C flush. You can choose any of the fruits mentioned above according to your liking, freeze them before blending, and serve them while cold.
Cherries Offer Antioxidant Properties
Constipation is frequently caused by a digestive system problem that prevents regular bowel movements. The most prevalent cause of constipation, according to Mayo Clinic, is an obstruction in the digestive tract. The blockage may be caused by tiny rips surrounding the anus, intestinal obstruction, colon cancer, colon narrowing, and abdominal and rectal cancer.
Cherries are a superfood containing high antioxidants such as anthocyanins, cyanidin, and phenolic compounds. Sour cherries or Montmorency tart cherries and tart cherry juice have the highest levels of antioxidants, with twice as many phenolic compounds as sweet cherries. These antioxidants help the management of irritable bowel syndrome and even prevent the development of symptoms.
How to Make an Antioxidant-rich Smoothie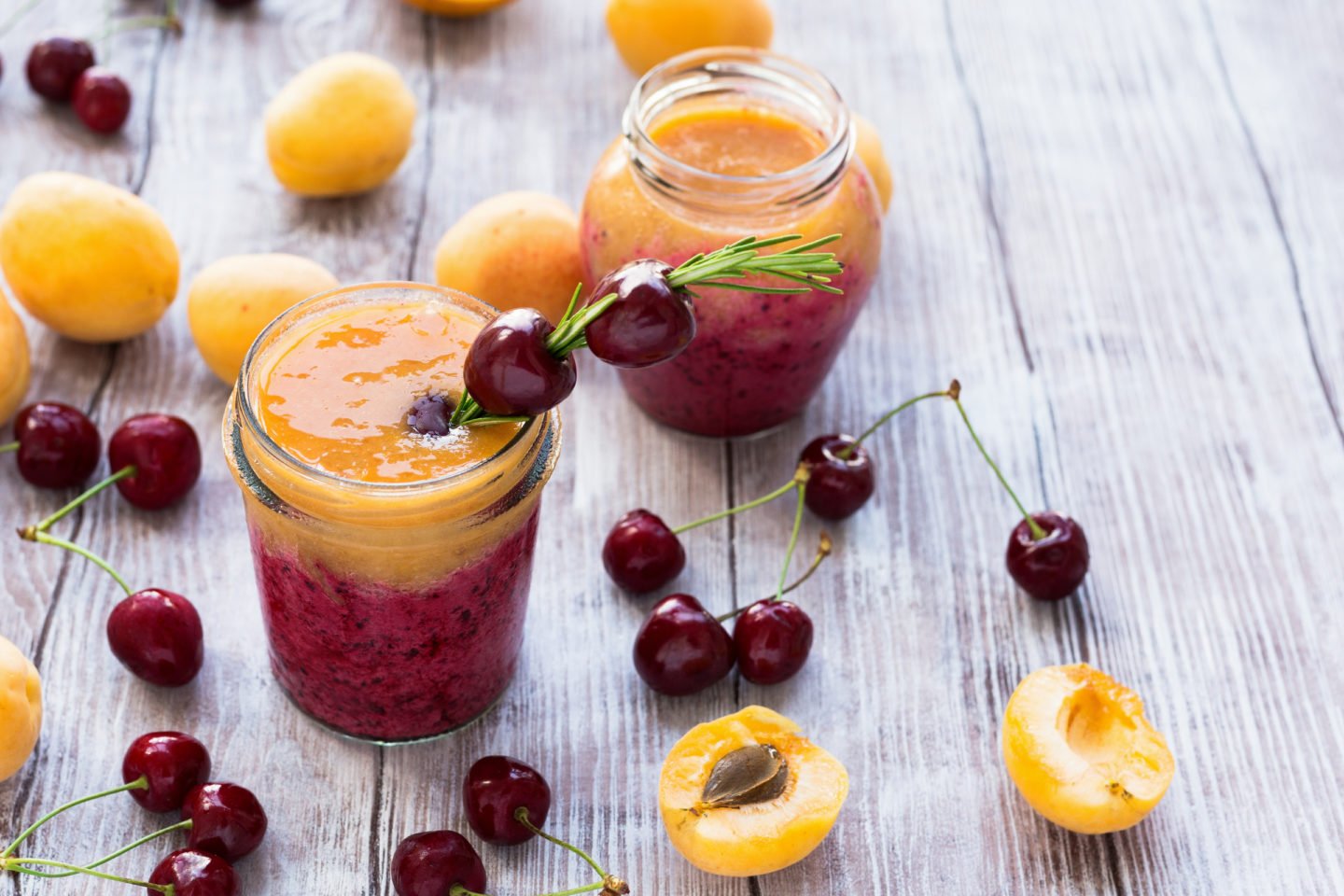 Grapes and berries have high antioxidant contents and are an excellent addition to your smoothie. Other great taste options are guavas, pears, peaches, oranges, apricots, and mangoes. Eating antioxidant-rich food is always better than taking an oral supplement, so this smoothie will relieve constipation and promote overall health.
Cherries Contain Sugar
Although sugar naturally occurs in many foods, it causes diarrhea when taken in high amounts. Since the body has a mechanism of knowing the substances that are in excess, it flushes them out through your poop. This mechanism also includes sugar, even when from natural sources.
Red cherries contain 8% sugar, while sweet cherries contain 13% sugar. Tart cherries have about 10% sugar. Canned cherries have higher sugar content than fresh cherries and tart cherries. While it takes 40-80 grams of sugar to result in diarrhea, the consumption of fewer than 40 grams will facilitate a faster bowel movement. Along with dietary fiber, the body cannot metabolize sugars like fructose, resulting in poop formation.
How to Make a Fructose-rich Smoothie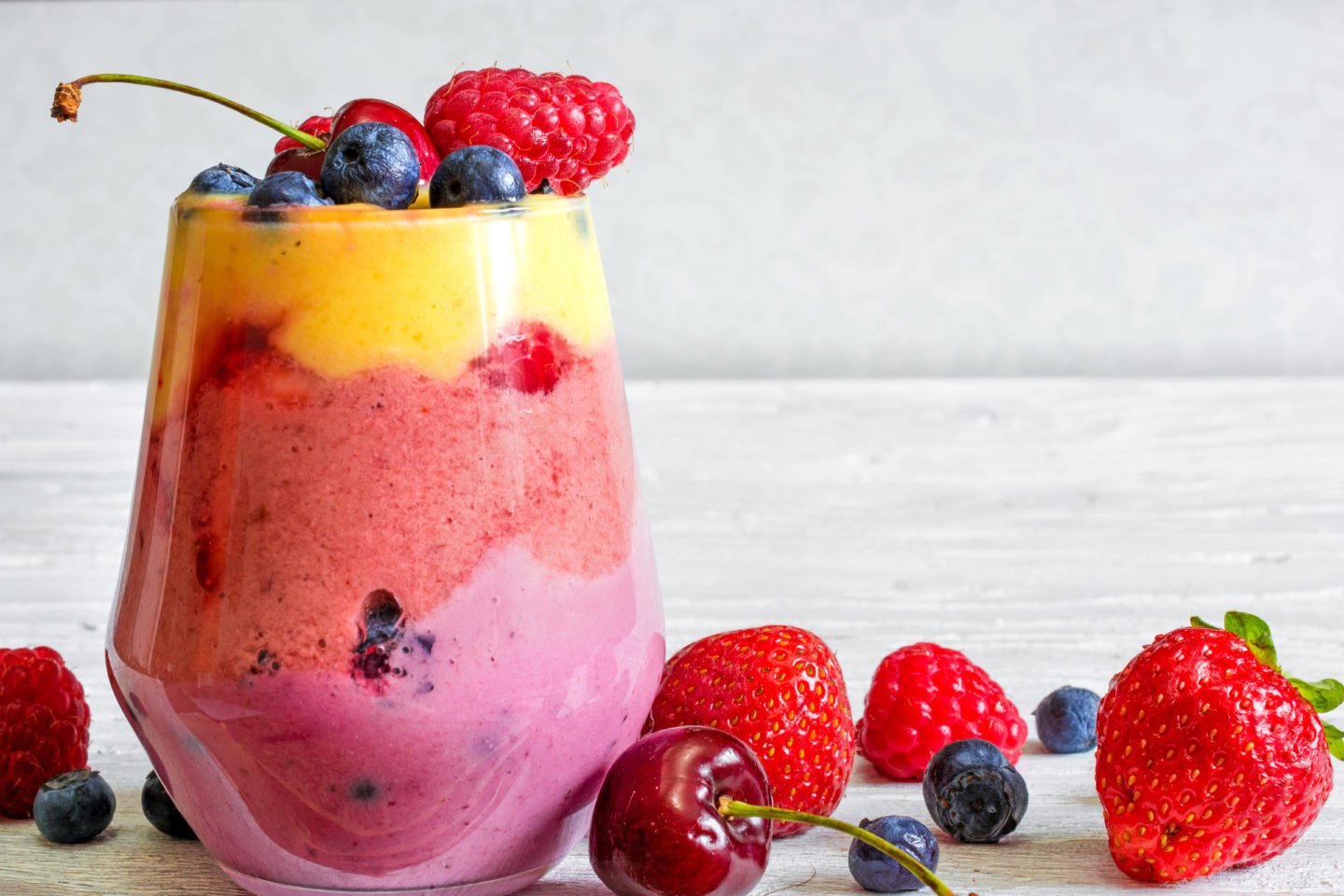 When constipated, you can mix cherries with other fruit that contain high sugar levels. Apples, dates, plums, prunes, grapes, pineapples, pear, kiwi, bananas, and berries are great additions. Note that taking in too much will result in diarrhea and even constipation.
You can choose 3-4 fruit and freeze them before blending. This mixture should relieve your constipation and make you poop within the day.
Does Cherry Juice Make You Poop?
Cherry juice contains sorbitol, fiber, fructose, and vitamin C, which contribute to cherries being a natural laxative. In adults, drinking two glasses of cherry juice will help you relieve constipation and make you poop within the day. In kids, half a cup of cherry juice should do the trick. However, others may need more.
You can also use cherry juice in making smoothies that will make you visit the bathroom. Simply add a cup of cherry juice to your frozen fruit of choice, and serve the smoothie to your kids. A glass of smoothie will ensure constipation relief while your kids enjoy the taste and health benefits of the smoothie.
Fresh cherries, dried cherries, frozen cherries, rainier cherries, Montmorency cherries, maraschino cherries, tart cherries, or sour cherries all share the same components that make them effective against constipation. Aside from eating fresh fruit, you can also try dried cherries, frozen cherries, and canned cherries. Tart cherry juice is an excellent addition to your diet, too.
How Many Cherries Can Make You Poop?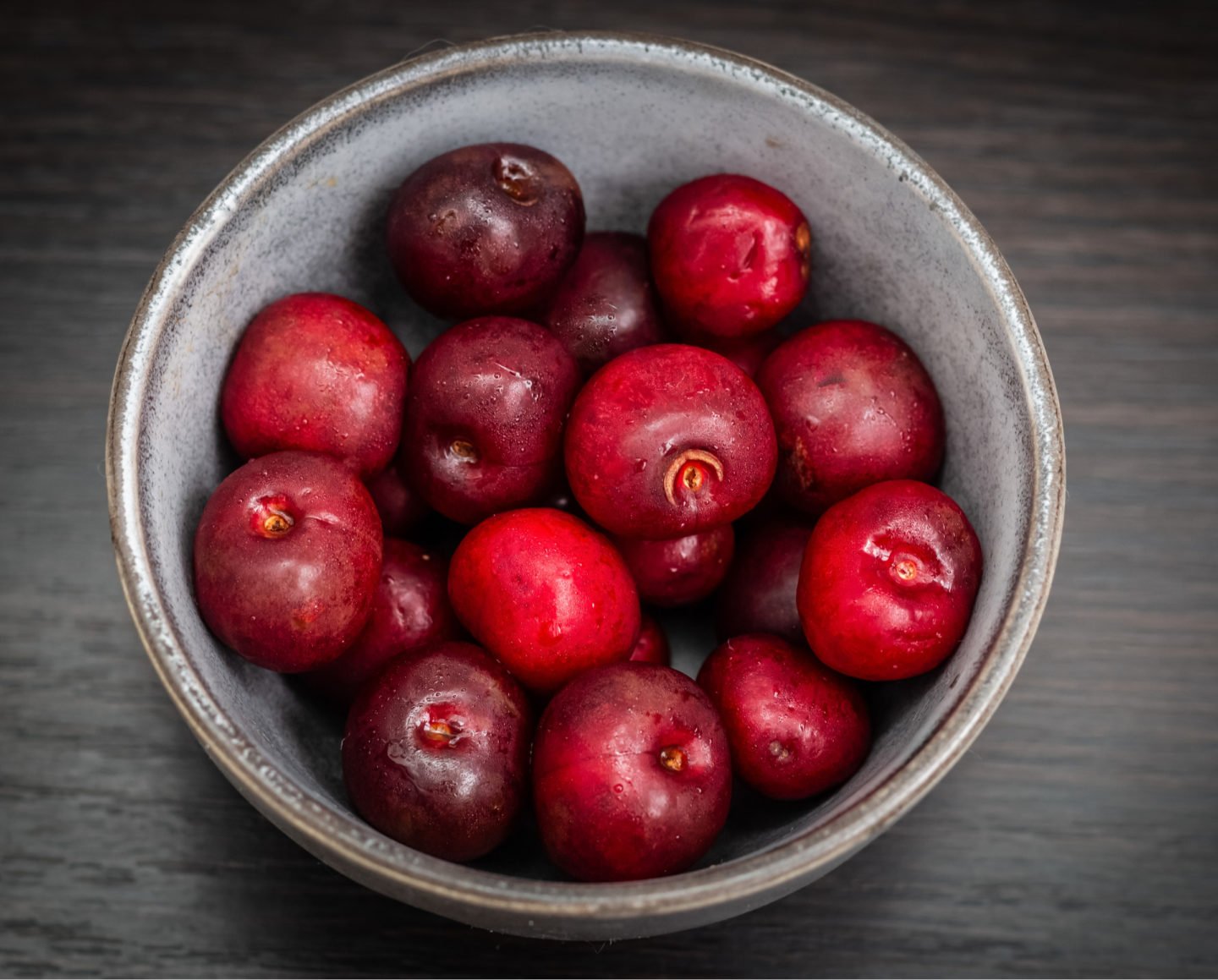 A cup of cherries contains around 3 grams of sorbitol, 15 grams of sugar, and 2 grams of dietary fiber, which are all necessary for regular bowel movements. However, your gut may find a cup too much, so we recommend starting with half a cup or roughly 7-8 pieces of pitted cherries in a day. Once you notice the effects, stick to that dosage.
However, in chronic constipation, you might need a higher dose. We recommend consuming a cup of cherries, sweet cherries, red cherries, and tart cherries can do the trick for you.
Depending on the severity of your constipation, the effects may vary. If you have less frequent constipation, drinking cherry juice or eating cherries in the morning will make you poop in the afternoon. If you suffer from chronic constipation, it may take a few days before you notice improvements. In cases like this, we recommend sticking to your routine and adding more fiber-rich food to your diet and cherries.
Does Eating Cherries Cause Diarrhea?
Sorbitol, dietary fiber, and sugar in cherries contribute to a more regular bowel movement and constipation relief. But in massive amounts, these compounds can cause diarrhea. In addition, due to high levels of natural laxative compounds, too many cherries will encourage more frequent bowel movements and gas formation in the intestines.
However, according to Harvard Health, over 75% of those who eat more than 40 - 80 grams of fructose per day may experience diarrhea. According to the USDA, a cup of cherries (without pits) contains a little over 8 grams of fructose. Therefore, while overeating cherries can cause diarrhea, you have to eat at least 5 cups of cherries for the symptoms to appear.
Are There Other Benefits in Eating Cherries?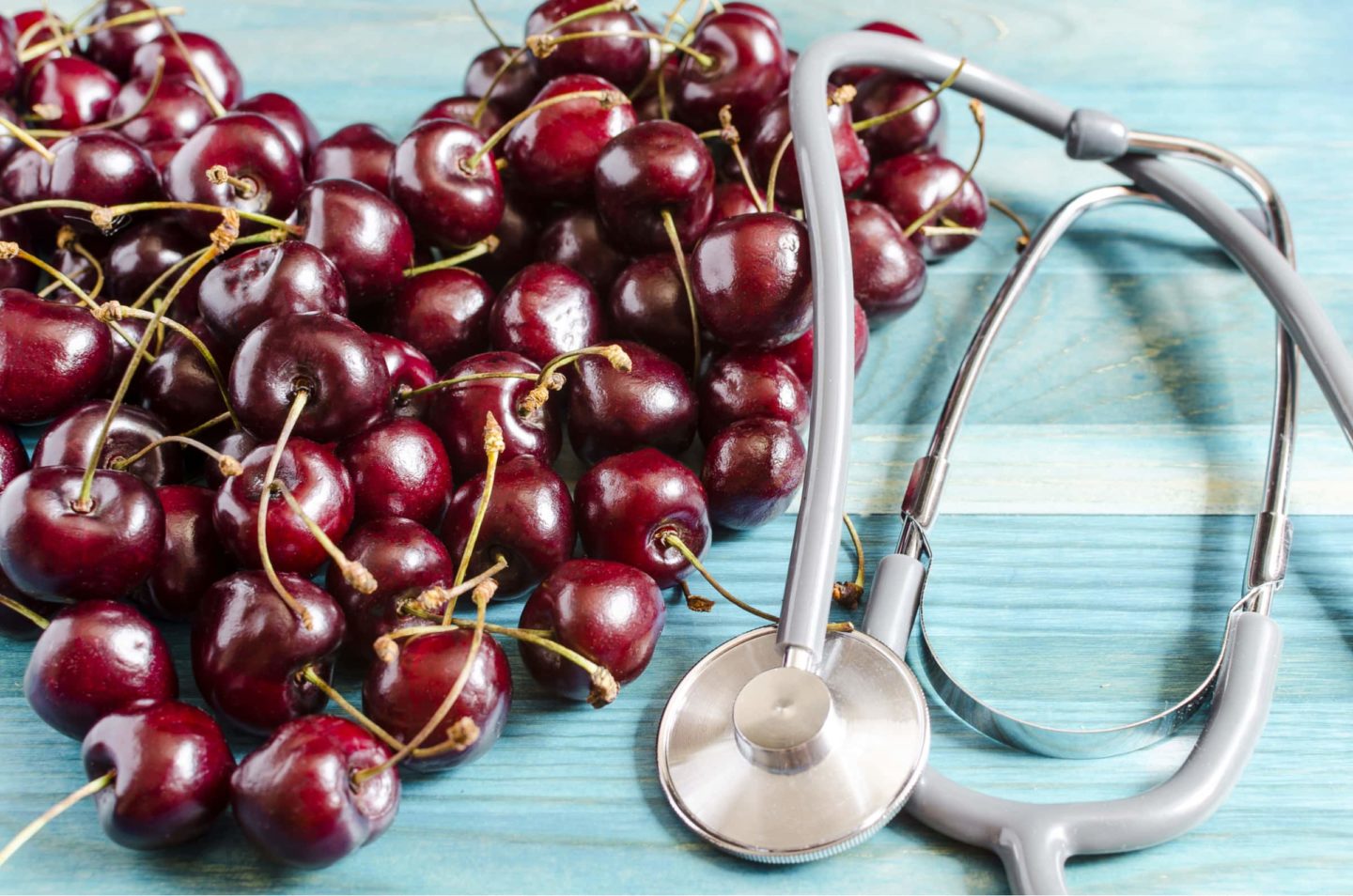 Yes! Cherries are a rich source of vitamin C, vitamin A, vitamin K, and B vitamins. They are also a rich source of manganese, copper, and magnesium.
Tart cherry has also been known to be an effective workout partner, as it increases muscle recovery while decreasing exercise-induced pain and improves overall exercise performance. Cherries, in general, are rich in antioxidants that do not only benefit the gut but also prevent heart disease.
Another health benefit you can get from eating cherries is preventing and managing gout or high uric acid and other inflammatory diseases due to its anti-inflammatory compounds. If you also struggle getting enough sleep, cherries, especially tart cherries or sour cherries, produce enough melatonin to help resolve insomnia.
On top of all these health benefits, cherries are also incredibly delicious. So introducing them to your diet is easy, even for children. Since children are prone to developing constipation, cherries are our top option for them.
What are the Risks of Eating Too Much Cherries?
While it's tempting to finish a bowl of cherries in one sitting, there are also risks of eating too many cherries. Side effects from sour and sweet cherries are uncommon, although they do occur. Most sour and sweet cherry side effects are caused by overeating, cherry allergy, intolerance, or malabsorption disorders and are often moderate.
Bloating, burping, flatulence, or gas, constipation, loose stools, diarrhea, and related stomach pains, are all documented side effects of eating cherries if you have a cherry allergy. It's also noted that eating too many non-organic cherries puts you in danger of being exposed to pesticide chemicals, which can cause nausea, dizziness, headaches, weakness, tremors, and diarrhea.