While watermelons are an excellent fruit to combat the summer heat, eating too much of them might cause your stool to turn red. However, you don't have to panic once this happens. The red stool is due to the inability of the body to fully digest the compound lycopene, which gives watermelon its red color.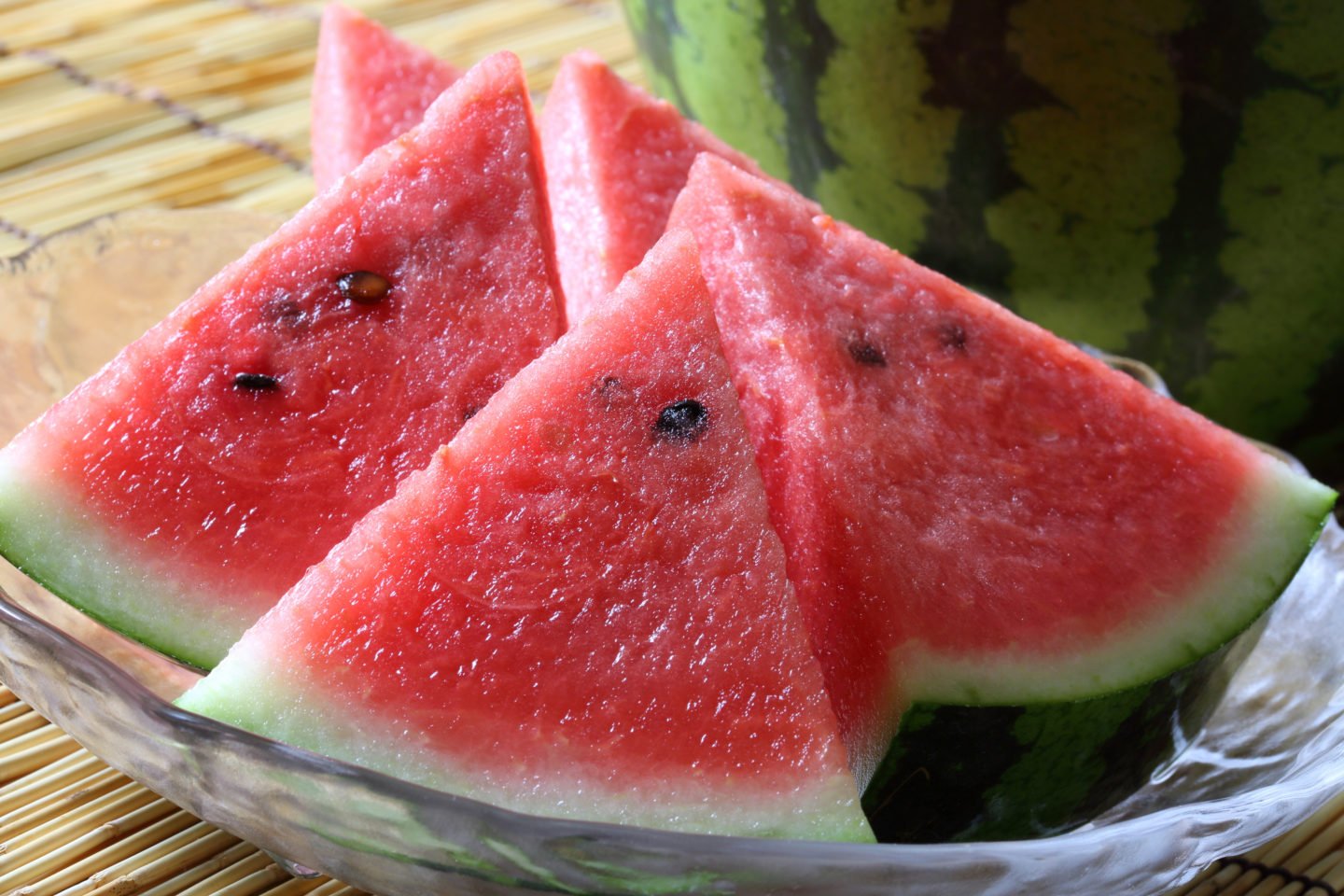 Other foods that cause red poop include foods with coloring like candies and jellos, beets, cranberries, beets, tomatoes, and red peppers. However, if you haven't been eating any of these foods, you might consider visiting a doctor to confirm if you have bloody stools.
This article will discuss why watermelons make your poop red, other foods that make you poop red, and clinical conditions that cause bloody stools. I will also discuss the difference between red poop from food intake and bloody stool.
Table of Contents
What Is Lycopene?
The main reason you poop red after eating heaps of watermelon is the presence of lycopene in them. Lycopene is the chemical compound that makes watermelons red. Half a cup of red watermelons contains 9 to 13 milligrams of lycopene, which is around 40% higher than the amount of lycopene found in aw tomatoes.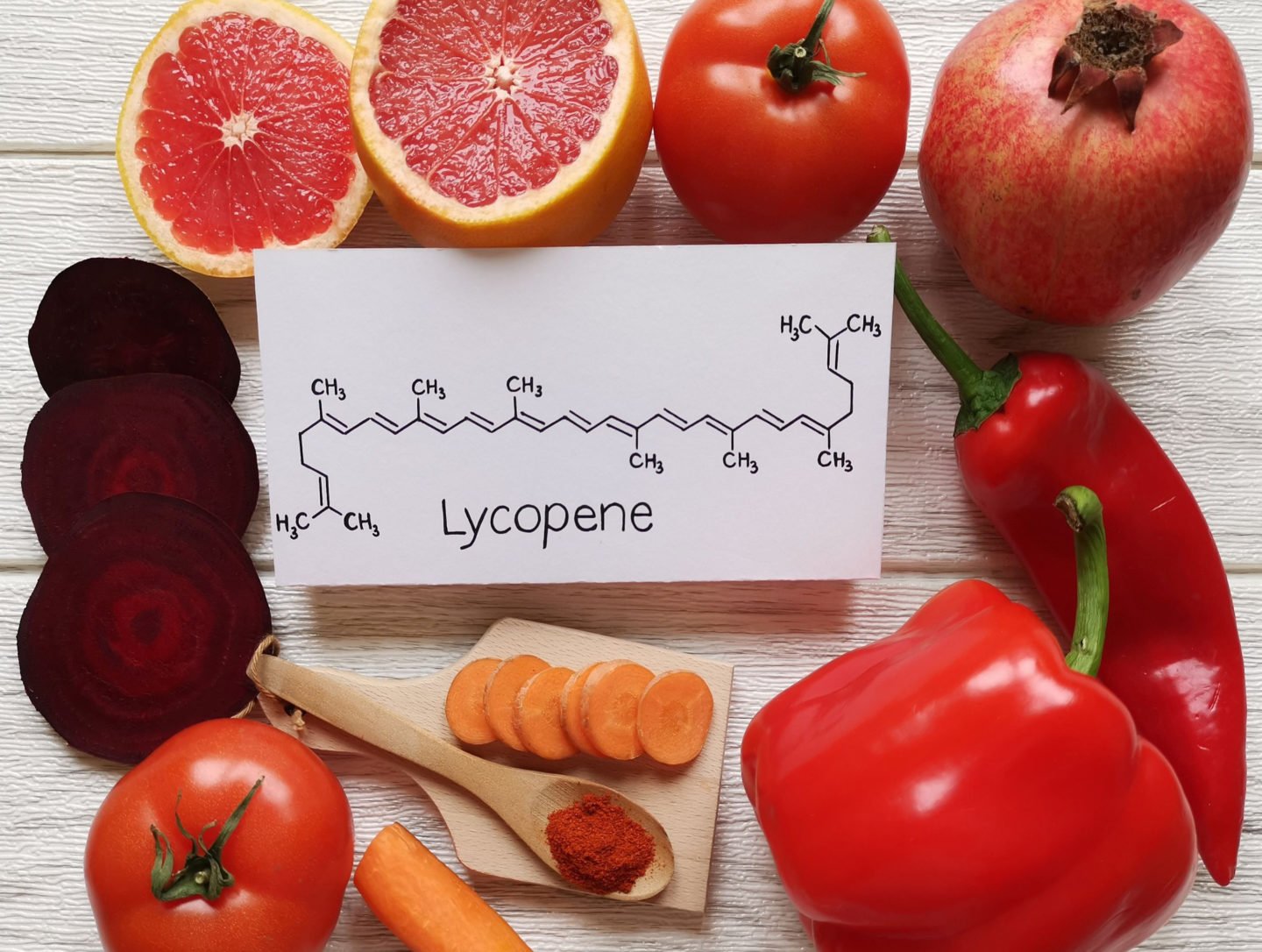 From pizza sauce, ketchup, and watermelons, to grapefruits, lycopene is a natural substance that may be found in various foods. It's a substance known as a carotenoid, an organic pigment found in red and pink fruits and vegetables, such as red peppers and tomatoes.
Lycopene does more than give pigment to plants. As a carotenoid, lycopene acts as a powerful antioxidant. Antioxidants are chemicals that protect our bodies from free radical damage. Free radicals naturally accumulate as we age, but their levels rise due to environmental and behavioral variables like smoking and pollution.
Free radicals destroy cells, and diseases like diabetes, heart disease, and even cancer happen when the damage is severe. Scientists hypothesize that lycopene may lower the chance of acquiring chronic diseases by stabilizing these free radicals. Lycopene may also support excellent blood pressure, bone health, and dental health. However, this area needs more study.
Why Does Watermelon Make Your Poop Red?
Lycopene Makes Poop Red
Lycopene makes red watermelons red. Without lycopene, there are only yellow watermelons. Half a cup of red watermelons contains around 9-13 milligrams of lycopene or approximately 18-26 milligrams per cup. One can take between 7-75 milligrams of lycopene from natural sources daily.
That means that taking more than 3 cups of watermelon in one sitting exceeds the trial limit, and the body won't be able to digest the excess amount properly, and it ends up excreted through stool.
However, due to the pigment, the contents produced by the intestines turn red, causing the stools to exhibit a color. It's important to note that this information varies with each person, ass some may have a higher tolerance than others.
Watermelons Promote Digestion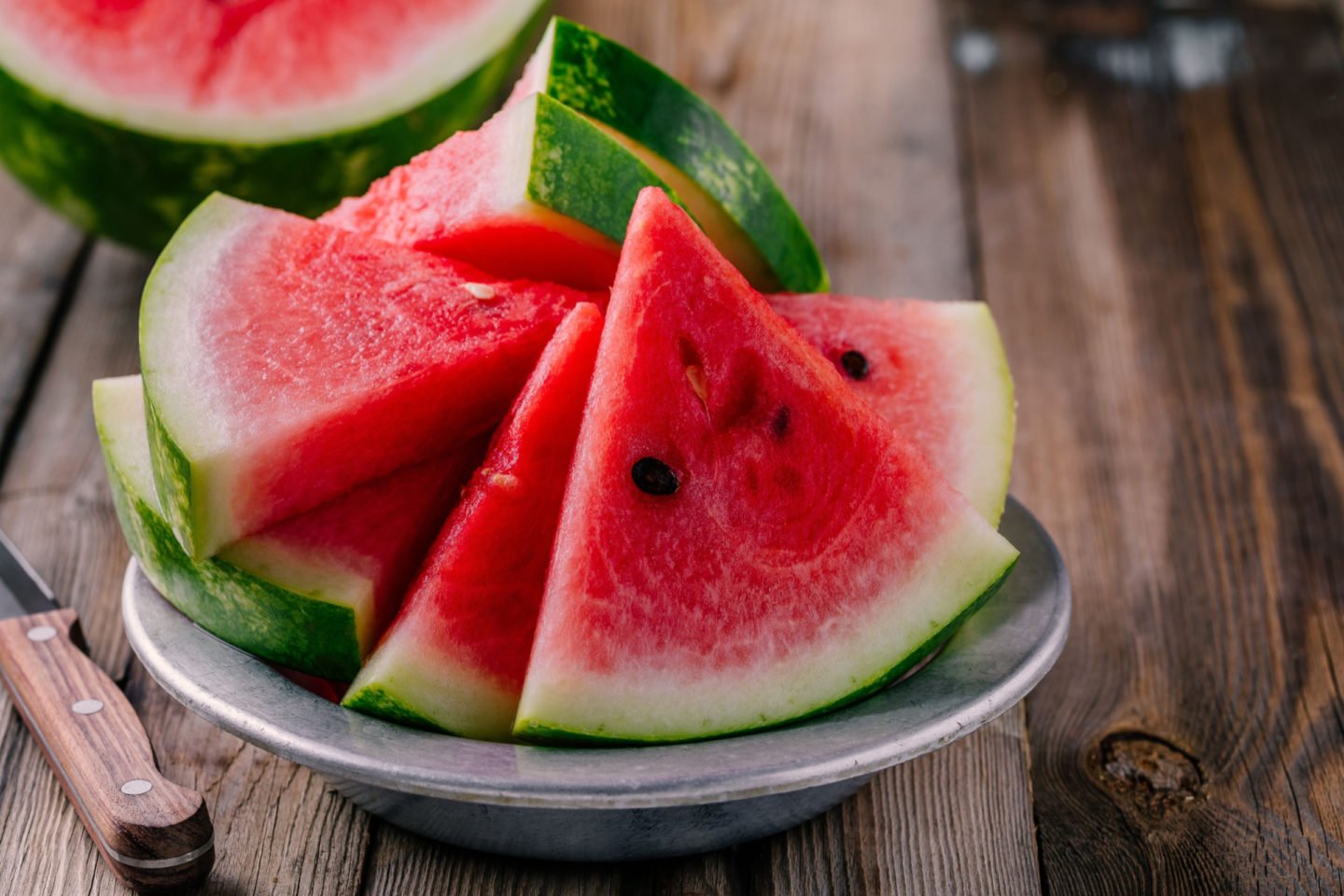 Watermelons are among the popular options when dealing with constipation. Drinking watermelon juice or eating fresh watermelons promotes hydration as they contain 92% water, according to the Mayo Clinic.
Although watermelons are considered a poor source of dietary fiber with only 0.4 grams per 100 grams, they are rich in fructose, which makes them sweet, and fructose promotes bowel movements. Combined with its water content, watermelons play a natural laxative effect and can make you poop after 2-3 hours of ingestion.
That means the body won't have enough time to process the food you took and immediately excretes it out of your system, hence, pooping out red segments of the watermelon you just ate.
It's important to note that this also differs for each person. Other people with severe or chronic constipation may experience digestion and stool formation delays, and you may not be able to observe the red stool in them. Others with normal metabolism may notice faster effects, more evident red stools, and even loose stool or diarrhea.
Should You Be Worried When Pooping Red Stool?
No, and sometimes, yes.
After eating heaps of watermelons and other fruits with red pigment like candies, jellos, red pepper, tomatoes, beets, paprika, and cranberries, it is normal to exhibit red stools. That is due to the high lycopene content in these foods. Drinking cranberry juice, watermelon juice, tomato juice, and beet juice promotes red stools, but these are typical causes of red poop.
Moreover, the food or medications you take make up 90% of red stools and are not caused by blood. Medicines that cause red stool include the following: heparin, aspirin, lead, barium, salicylate, tetracycline syrup, senna, and rifampin, a common Tuberculosis drug. These medications react with the digestive tract contents, especially the acids, causing a color change.
However, if you haven't been eating red food or drinking medicine and notice your stool turning red, that might indicate lower gastrointestinal bleeding. That is because hemorrhoids, colon polyps, tumors, and inflammatory bowel disease causes bleeding, resulting in red poop or dark stool.
What Other Foods Cause Red Stools?
Tomatoes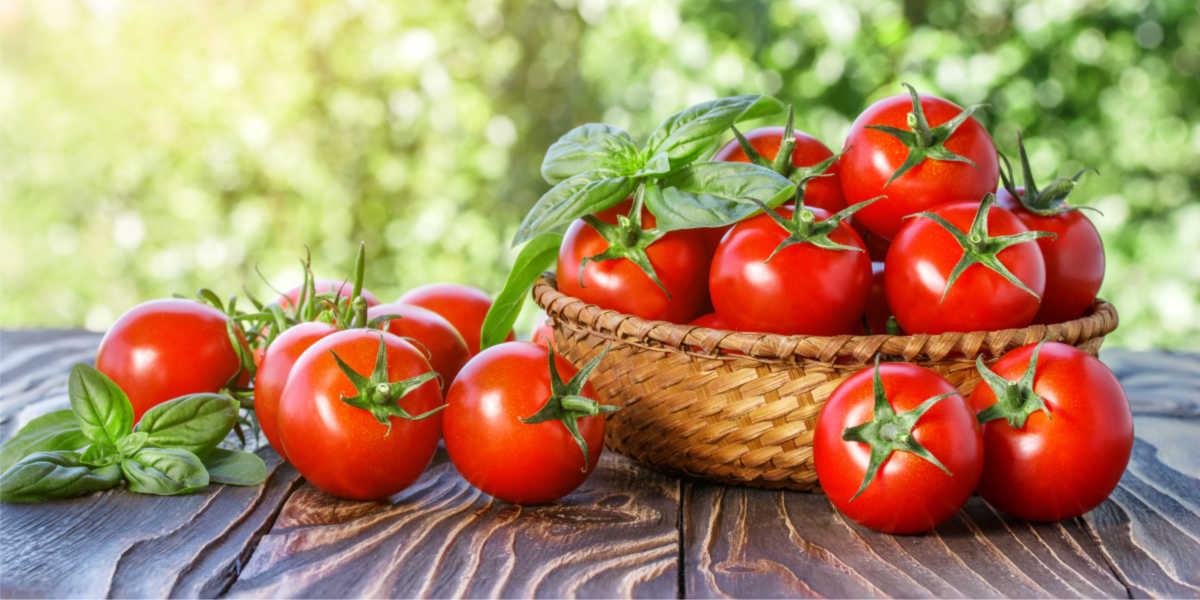 Tomatoes are known for their high lycopene content. When you eat too much tomato sauce, paste, and fresh tomatoes or drink too much tomato juice, your poop might be red. You don't have to worry about the red poop, as it's your body's natural way of excreting lycopene.
However, just a reminder that if you suffer from acid reflux, tomatoes and tomato juice may not be the best for you as they promote acid production.
Beets
Unlike tomatoes and watermelons, beets get their pigment from the betalain compound, especially betanin. Some organisms can't fully degrade this substance after digestion. Urine or feces may then become crimson as a result of this. Beeturia sometimes is typical. However, if it occurs frequently, it indicates low stomach acid or iron deficiency.
Low stomach acid may potentially be the cause of beeturia. Stomach acid aids your body's ability to digest vitamins, minerals, and other nutrients. Your body might be unable to break down betanin when your acid levels are low properly.
Cherries
Despite their taste, eating too many cherries can also make your poop exhibit a red color. That is because cherries are rich in anthocyanins that give them the bright red color. These compounds, like lycopene, act as an antioxidant that brings health benefits.
Cranberries
Like cherries, cranberries get their bright red pigment from anthocyanins, specifically galactosides, cyanidin, and peonidin. Once digested, the remnants of these compounds cause a tinge of red color to your stool and urine.
Red-Colored Sweets
Most dyes used in sweets like candies and jellos are synthetic dyes. While the body can digest and break down these compounds, it is limited to some degrees. The digested compounds are absorbed, while the rest are excreted through the urine and stool.
That is the reason why medical doctors who watch out for gastrointestinal bleeding reprimand patients from eating colored foods to avoid confusion.
Red Pepper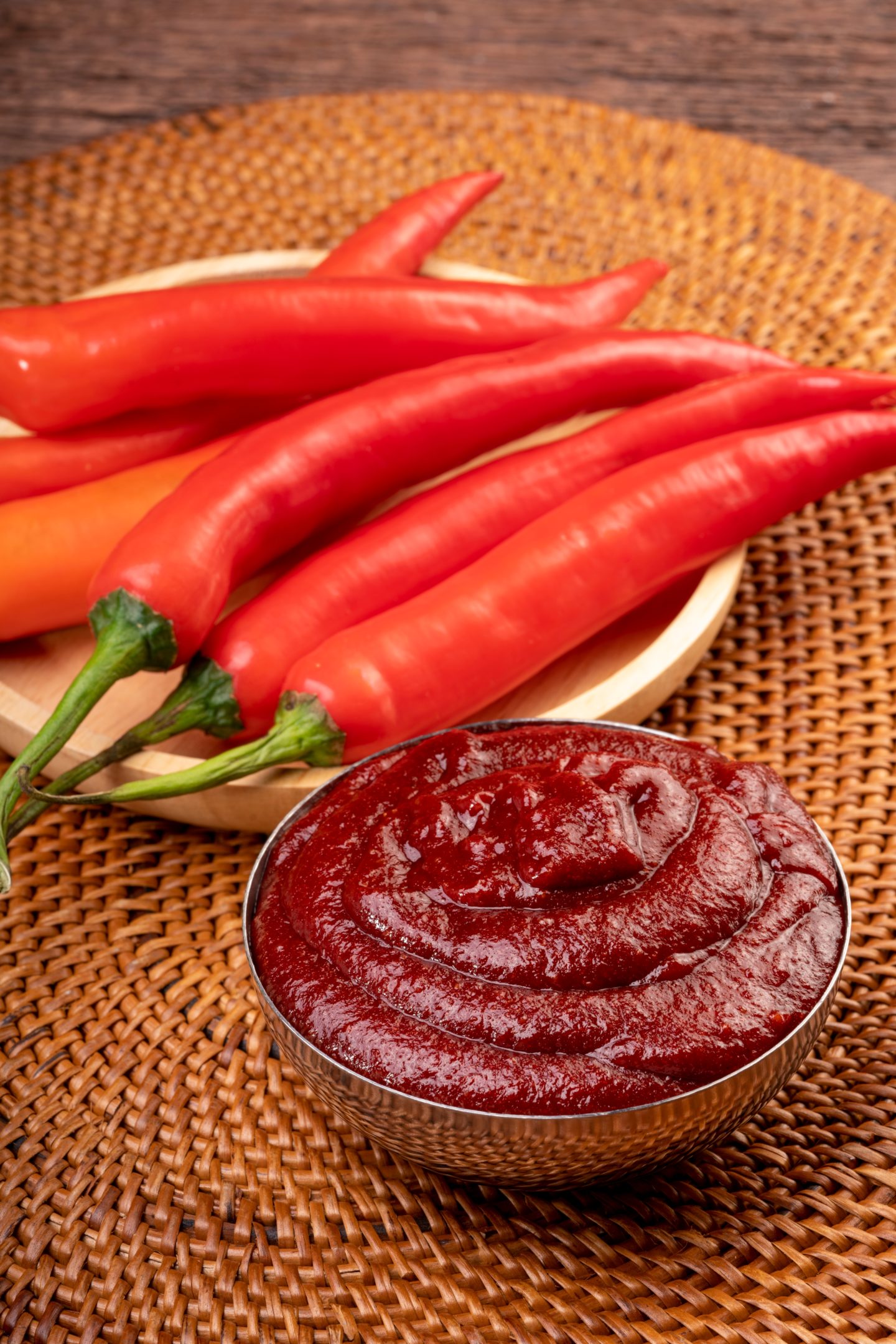 Red pepper contains high amounts of carotenoids, giving them their bright red color. Unlike most peppers, red peppers are not hot nor spicy, making them suitable for people with lower spice tolerance. In addition, red peppers contain high amounts of fiber, making them harder to digest and stay in their state during stool formation.
What Clinical Conditions Cause Bloody Stool?
Anal Fissures
Infants most frequently develop anal fissures, although adults can also get them. Bright scarlet blood flows from anal fissures. Constipation or hard-to-pass, bulky, firm stools might lead to anal fissures. A skin crack may result from this. When the anus' skin stretches, fissures are formed.
Polyps
An intestinal polyp is a little growth on the lining of your intestines. There are several varieties of polyps. Although polyps frequently go unnoticed, they can occasionally result in bloody stools. The blood may be black and sticky or crimson. Before they develop into colon cancer, polyps can be removed. However, if they do develop cancer, it is curable if discovered early.
Hemorrhoids
Blood vessels that are enlarged and can protrude from the anus are called hemorrhoids. Hemorrhoids frequently cause discomfort. They could itch or hurt. Hemorrhoids may flow bright, crimson blood due to the many blood veins that surround the anus and rectum.
Gastroenteritis
Gastroenteritis is an inflammation involving the intestines. They can be caused by viruses, bacteria, or parasites that invade the stomach and release toxins. While most infections only cause common diarrhea, some bacteria cause bloody diarrhea.
Angiodysplasia
Renal failure and end-stage renal disease are both associated with angiodysplasia. In addition, Angiodysplasia can occur in people with von Willebrand disease, a prevalent inherited bleeding illness. Unusual bloody stools are typically brought on by angiodysplasia.
Inflammatory Bowel Disease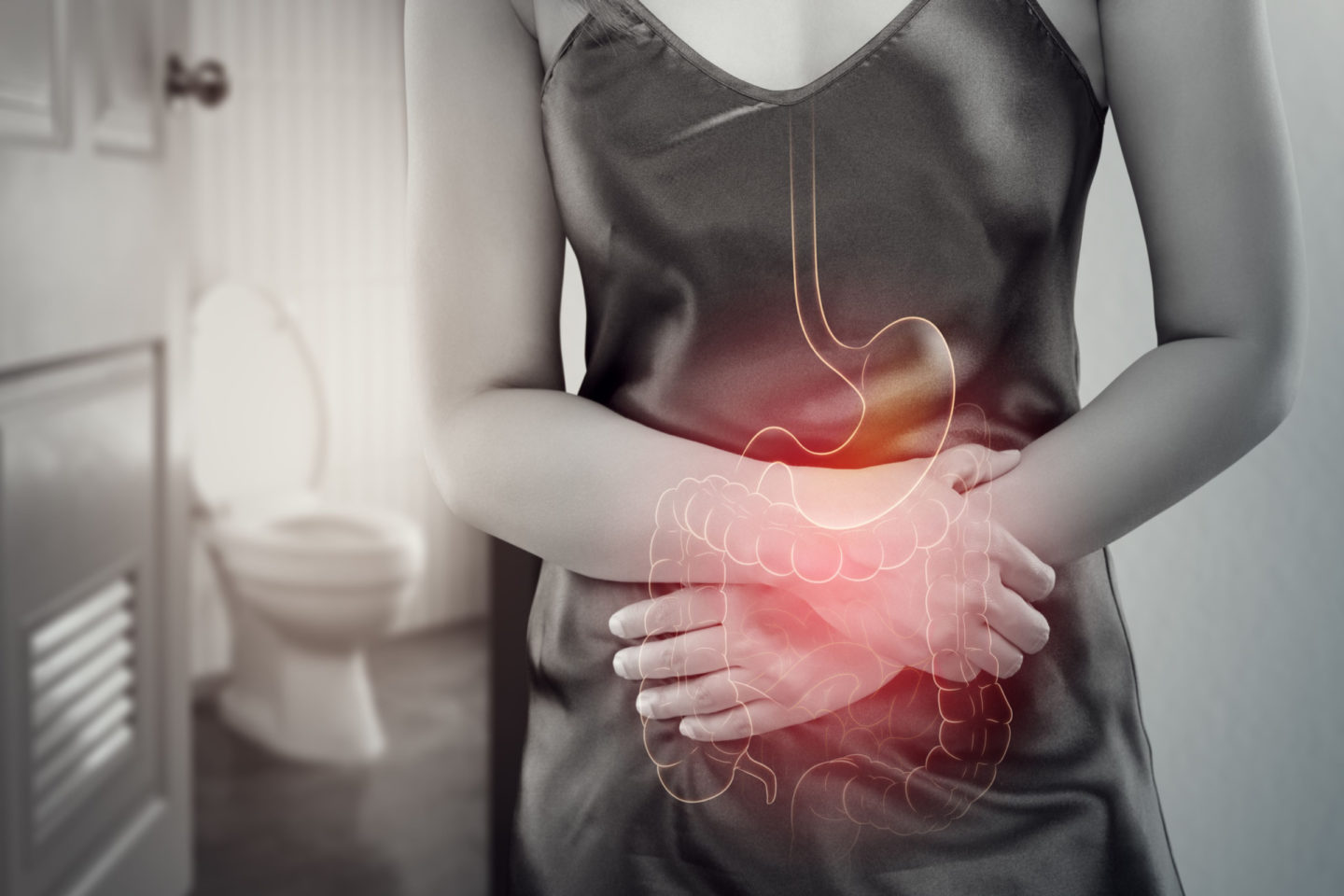 IBD, or inflammatory bowel disease, is an autoimmune condition that affects the intestines. When you have an autoimmune illness, your immune system attacks a portion of your own body, resulting in intestinal inflammation and damage.
Cancer
If you notice red, dark, or tarry blood in your stool more often, you should consider seeing a doctor to clear any risk for colorectal cancer. While colorectal cancer most often affects the elderly, research shows that more people under 50 have also developed this cancer in recent years.
Diverticular Disease
Diverticulosis is the primary condition of having diverticula. Diverticula can, however, occasionally develop infected or swollen, causing diverticulitis. Diverticula develop from holes in the colon's wall. They may have a growth rate of several centimeters. Although the real etiology of the sickness is uncertain, this usually happens when you have a low-fiber diet.
Ischemic Colitis
The majority of ischemic colitis instances are transient and self-limited. However, patients with severe episodes of ischemic colitis may require hospitalization. A limited diet, intravenous fluids, antibiotics, and bowel rest may be necessary for patients with severe illness.
How Do You Know If There's Blood In Your Stool?
Most often, blood in stool appears dark red or tarry. Dark and tarry blood means old blood, indicating that the bleeding happens in the upper gastrointestinal tract. However, you can also notice bright red blood on your stool, especially when you are prone to developing constipation.
Constipation causes your stool to be hard and lumpy, making them hard to pass. Once you force to pass the stool, anal fissure and tears may form near your anal area, causing the bright red blood from the rectal bleeding. You can also notice this once you wipe the area with toilet paper. In this case, you have to resolve the cause of constipation to avoid the fissures from recurring.
Side Effects Of Eating Too Much Watermelon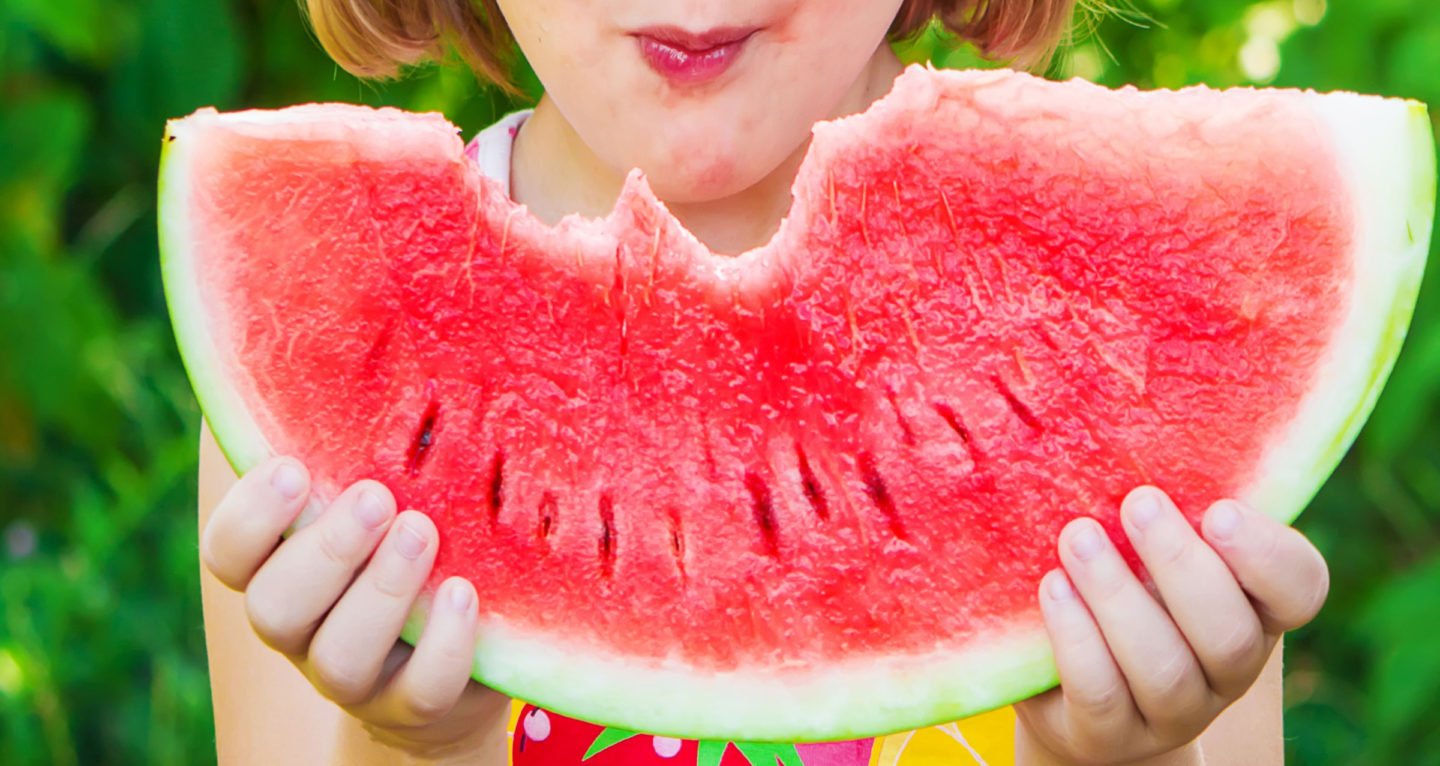 Diarrhea
Watermelon contains 92% water, which is necessary for hydration. However, ingesting significant amounts may result in digestive system issues, including constipation, gas, bloating, flatulence, diarrhea, and more.
Increased Blood Sugar Levels
A cup of ripe watermelon contains 9 grams of sugar. While this may not be a considerable number at first glance, people often eat more than one cup of watermelon in one sitting. Moreover, watermelons have a high glycemic index, increasing blood sugar levels faster.
Overhydration
Too much water in your system can cause water deposition in your tissues. That will also burden your kidney's filtering job and can lead to electrolyte imbalance.
Risk For Heart Problems
Watermelon contains high amounts of potassium. Once taken in increased quantities, potassium causes irregularities in muscle functions, which can affect the heart.
Related Questions
What foods cause reddish stool?
Watermelons, beets, tomatoes, cherries, cranberries, and red pepper causes your poop to turn red due to the pigment deposition. Artificial food coloring also adds a red pigment to the stool.
What foods cause green poop?
Green vegetables like broccoli, spinach, kale, celery, zucchini, iron supplements, matcha drinks, and fruits like avocados and green apples may cause you to have green poop.
Is reddish-brown poop normal?
Reddish-brown poop may indicate gastrointestinal bleeding. If you experience this more often, you should seek professional advice from your doctor and undergo tests to clarify if your stool has blood.