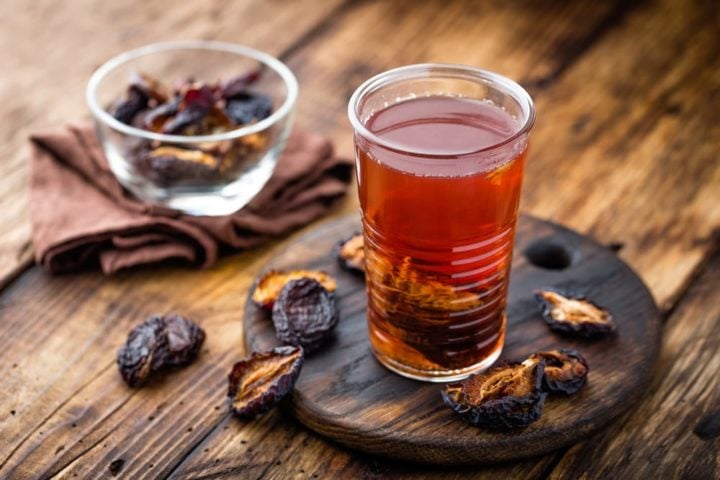 Prune juice has been in the cleansing industry since its introduction to the public in 1933 by Duffy Mott. Although it was originally known to just have laxative properties that relieve constipation, recent studies have shown that it has a lot of nutritional content that provides other health benefits as well. This article provides information on the benefits of drinking prune juice, its nutritional contents, and interesting drink recipes that you can make out of it.
Table of Contents
7 Scientifically Proven Benefits of Prune Juice
Although it is advised that eating prunes as fruit is generally better, drinking prune juice as part of a daily routine brings in a lot of health benefits. Listed below are some of the notable and accounted benefits of drinking the juice:
1. Relieves Constipation
"Constipation is the mother of all illnesses", as the saying goes. People who experience constipation usually have hard and dry stool, which becomes a struggle to pass. It is mainly caused by a lack of dietary fiber present in the gut.
Prune juice is considered top-of-the-line among fruit juices when it comes to treating constipation due to its relatively helpful amounts of dietary fiber. It also contains 6.1g/100g of sorbitol, a sugar alcohol which draws more water into the gut, which in turn loosens the stool and promotes healthy bowel movements.
A handful of studies conducted have revealed that ingesting prunes and consuming prune juice increases the number of bowel movements with decreased time and pain during defecation. This is true for both elderlies and children struggling with chronic constipation.
Constipation in Children
Infants and children are prone to constipation due to their lack of exercise, decreased fiber in their diet, and oftentimes due to emotional instability. When this happens, it only gets worse when the problem is not addressed.
It is normal for newborns (first two months of life) to go for up to five days without defecating especially when breastfed. They are unlikely to experience constipation and medical advice should be sought once it is suspected.
In cases of infants (more than two months) with constipation, it is not necessary to administer prune juice to their diet unless the pediatrician agrees to it. It is recommended to give 1 ounce of juice per month of life with a maximum of 4 ounces, administering it twice a day. Adding it to water also helps with hydration.
The dose increases for toddlers (children above one year old) but should be maintained to up to 6 ounces as it can cause diarrhea in extreme amounts. In cases where the taste doesn't seem to be appealing to children, adding prune juice to bottled milk is an option.
In summary, prune juice is good for children's digestive health and helps parents deal with children's constipation as long as medical approval is given.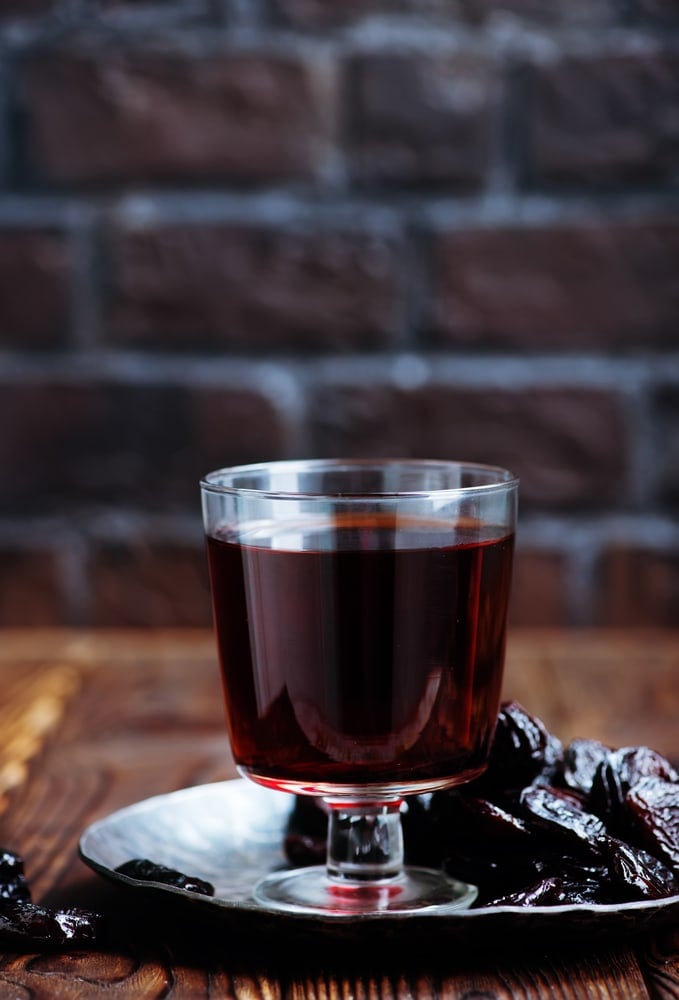 2. Controls Appetite
Prunes are a great source of organic sugar. Snacking on them provides the body with enough calories and energy to maintain satiety, and therefore prevents overeating and uncontrolled intake of unhealthy foods which helps people in their weight loss journey.
Despite being a sweet treat, prunes do not cause a spike in one's blood sugar level. Even in the past, prunes have been used as a substitute for table sugar in most healthy, sugar-free recipes. Not only is it suitable as a sweetener for drinks, it has also been used as a good alternative to sugar in baking recipes. The use of prune concentrate even lessens the bitter aftertaste of baking wheat products.
3. Anti-diabetic Properties
Diabetes results in excessive sugar in the blood. One might think that prunes contribute to the increase of sugar levels in the blood due to its sweetness, but the anti-diabetic properties of prunes have been studied and proved effective. In fact, prunes are a good snack for diabetic patients. Their low glycemic level maintains the blood sugar level at a healthy rate while providing energy and fiber.
4. Anti-hypertensive Properties
Hypertension is a condition where blood vessels have persistently high pressure. Although there are a lot of factors that cause this, there is a direct correlation with hypertension and cholesterol levels. A study from Harvard Health Publishing stated that 75% of persons with high blood pressure also have high levels of low-density lipoprotein (LDL), which is commonly called the "bad cholesterol". Once oxidized, LDL triggers inflammation that causes plaque formation in the arteries, also known as atherosclerosis.
Phenolic compounds present in prune juice act as antioxidants for low-density lipoprotein. This means that fewer LDL are oxidized, leading to less damage in the blood vessels, and a lesser tendency for plaque formation.
A study in 2010 conducted among 259 pre-hypertensive volunteers showed that those who took prune juice on an empty stomach in the morning for 8 weeks had significantly lower blood pressure and lower LDL levels than those who just drank water in the morning.
Moreover, prune juice is rich in potassium that helps regulate blood pressure. When there isn't enough potassium in the blood, the sodium level relatively increases and brings the blood pressure along with it.
Adults are required to intake around 4,700 mg of potassium daily. A cup (250 mL) of prune juice contains around 690 mg of potassium, which is equivalent to 15% of the daily required intake.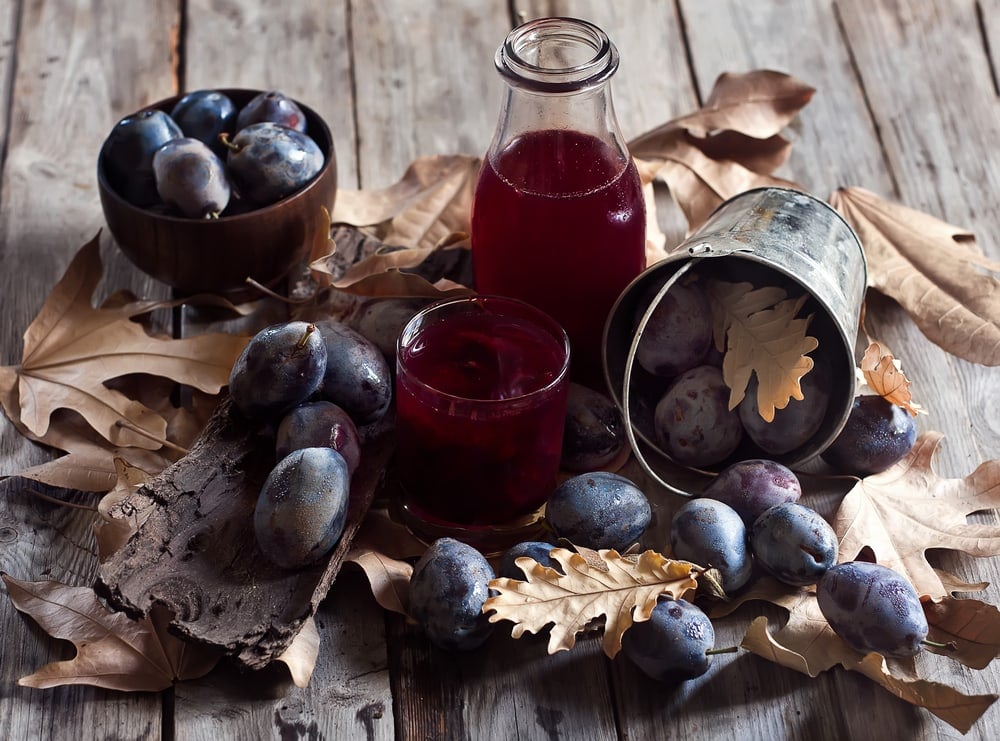 5. Liver Health
Along with its laxative properties, prunes are traditionally known for its capability to treat hepatitis. Hepatitis is the inflammation of the liver. This usually happens when there is infection, or damage to the cells. Alcoholism, drug abuse, toxins, or certain medical conditions are the most common causes. Without the liver, the human body can only last up to 48 hours.
Prune juice has shown effectiveness in lowering liver enzymes that increase during hepatitis. A clinical trial conducted among 166 healthy respondents revealed that drinking water soaked with prunes in the morning reduces the liver enzymes serum alanine transaminase and serum alkaline phosphatase after drinking it for 8 weeks.
6. Anti-inflammatory Properties
Our bodies are subject to oxidative stress. This is due to the build-up of free radicals which are waste products of cells and are increased in the presence of inflammation, UV exposure, pollution, cigarette smoke and other harmful chemicals. Our bodies have a natural way of getting rid of free radicals, and antioxidants are proven to help regulate them.
Oxidative stress has been linked to significant health problems such as inflammatory diseases, heart disease, cancer, and cell aging. Prunes are rich in antioxidants which help prevent inflammation. A study has proved that women who ingest prunes and drink prune juice regularly after giving birth have a lesser chance of developing cardiovascular complications, and have lower stress levels.
Although there may seem to be a lack of studies performed to support the claim, prune juice has been mentioned to have preventive properties against colon cancer due to its cleansing capabilities and presence of antioxidants.
7. Antibacterial Properties
A study has proven that prune concentrate markedly inhibited the growth of the significant bacteria Clostridium perfringens and Escherichia coli, which cause life-threatening infections like diarrhea, urinary tract infection, and respiratory infections.
In cases of urinary tract infections, hydration is really important. It is necessary to flush toxins out of the kidneys. In this particular situation, drinking prune juice hits two birds with one stone. The phenolic compounds that are found in prunes function to protect the bladder from further damage while helping your kidneys with hydration.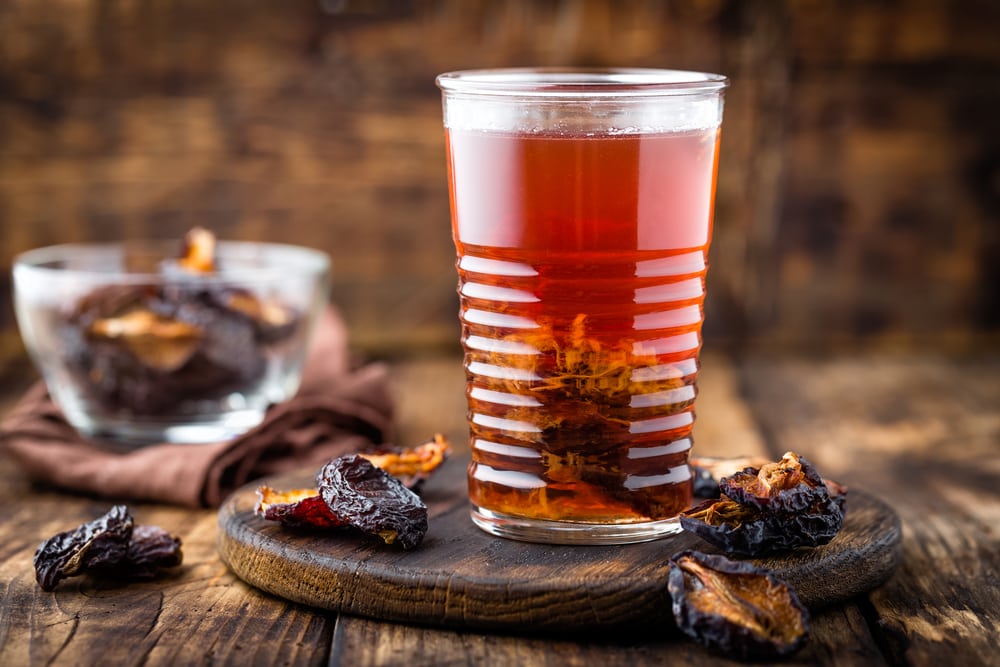 Nutrition
If the benefits mentioned above weren't enough to persuade you to start drinking prune juice, maybe this section will. Prunes not only do have interesting tastes, but are also packed with nutrients that are important to our daily needs. Whether you decide on eating dried plums or drinking juice, here are the nutrients that you will get.
According to the U.S. Department of Agriculture, 100 g of prunes or dried plums contain the following:
0 Cholesterol - Cholesterol is a fat substance that cannot be dissolved by water and can cause serious diseases. Foods that are low in cholesterol should be considered when planning a diet.
240 kcal - Calories are the amounts of energy that your body produces upon food digestion. The higher the calorie content of the food, the more energy your body produces.
7.1 g Fiber - Fibers are carbohydrates that the body can't digest. Insoluble fiber aids with digestion which results in a healthy bowel movement. Soluble fiber, on the other hand, has been known to lower cholesterol and glucose levels.
2.18 g Protein - Protein is made up of sequences of amino acids and is an important part of our diet. Apart from carbohydrates, proteins are a great source of energy, and are integral to muscle building.
59.5 mcg Vitamin K - Vitamin K is necessary for the blood's clotting capabilities and plays an important role in bone health as well. Deficiency in this vitamin may lead to bleeding disorders.
723 mg Potassium - Potassium primarily plays a role in maintaining the normal fluids in the body. The excess or deficiency of potassium has effects on muscles of the body and can sometimes be fatal.
43 mg Calcium - Calcium is mostly associated with bones and teeth. But aside from that, it is also important in blood clotting, heart rhythm actions, and nerve functions.
On the other hand, 100 g of canned prune juice contains the following:
0 Cholesterol
81.2 g Water
71 kcal
1 g Fiber
0.61 g Protein
3.4 mcg Vitamin K
276 mg Potassium
12 mg Calcium
Prunes also contain other minerals such as iron, magnesium, phosphorus, zinc, and other important nutrients such as vitamin A, the B vitamins, carotenoids, and lutein. Despite only having traces of Vitamin C, it is overall a good supplement for the immune system. Its high levels of calcium also play a role in maintaining one's bone density.
How to Make Prune Juice at Home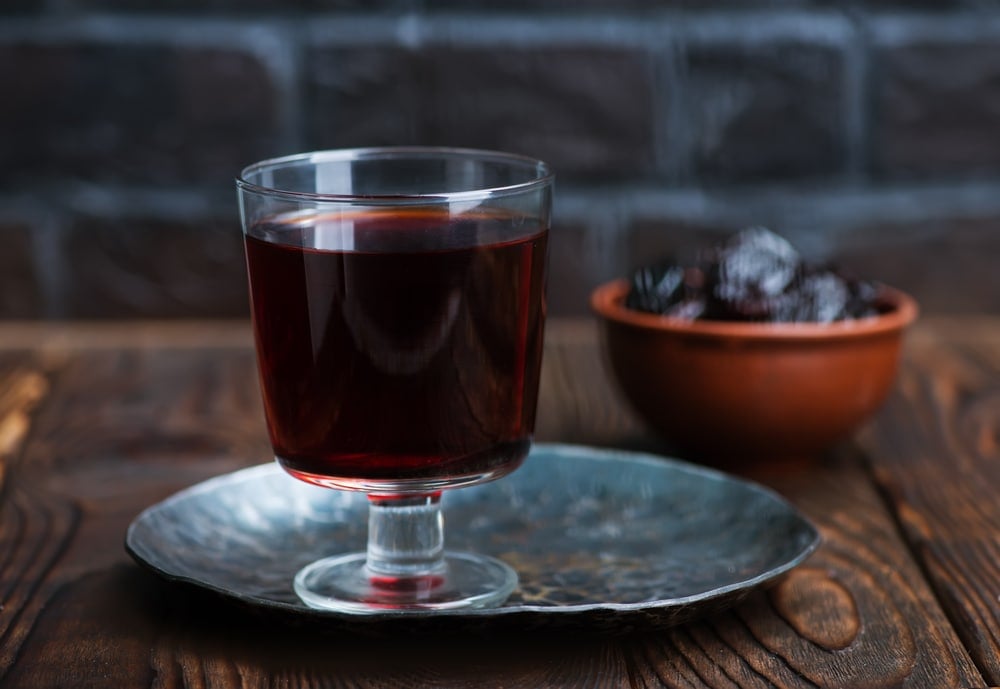 While there are a lot of ready-made prune juices for sale in the market, knowing how to make it is always an advantage. In this section, we will be providing simple guides on how to turn your prunes into prune juice, as well as simple recipes to enjoy your prune juice benefits.
Prune juice is one of the easiest juices to make at home. You can use it for different recipes and add other fruits for more flavor as well. Here is the easiest way to make prune juice in your own kitchen.
You will need:
Dried prunes. Grab your homemade prunes. Approximately 5 dried prunes are used for every 1 and ¼ cups of water.
Water. Soak the prunes in water for 15-20 minutes to soften.
Blender. Blend the mixture until smooth and no chunks are noticed.
Strainer. This step is optional. Some drink the juice with the pulp in it. But in case you want to strain it, you can use a sieve or a cheesecloth for this process. By using a spoon, press the pulps against the cheesecloth to extract the rest of the juice.
Lemon and cinnamon. Adding these is optional, but they complement the prune's taste very well.
Prune Juice Recipes
Drinking prune juice brings a lot of benefits, but some may find the taste not so appealing, especially children. Adding other ingredients to it might just do the trick. You can always experiment, but here are some easy recipes you should try to get your prune juice journey started.
Tropical Prune Juice Smoothie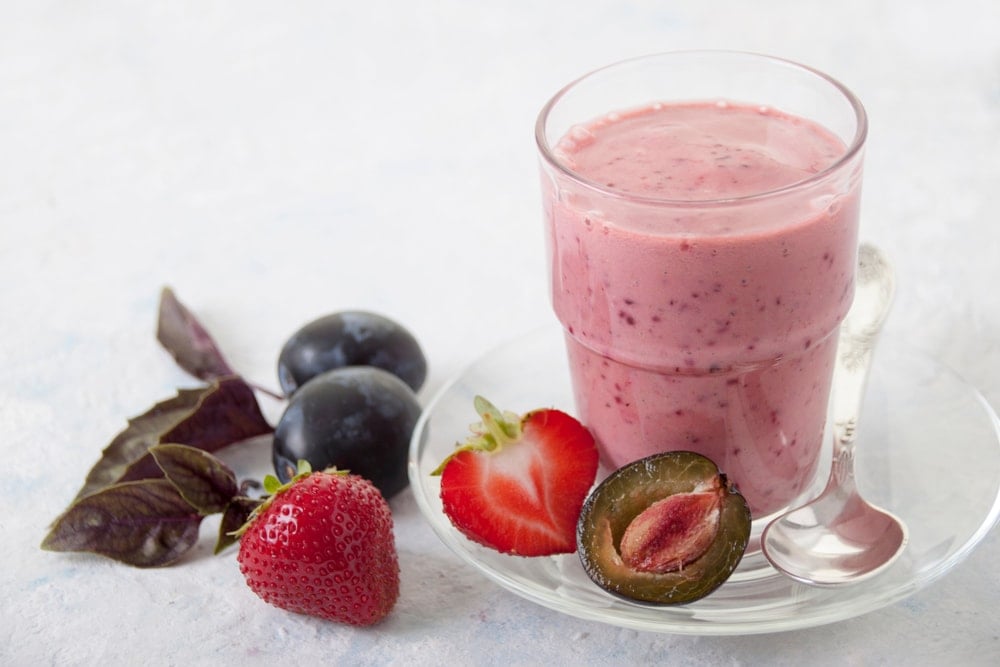 Ingredients:
½ cup California prune juice
⅓ cup orange juice
⅓ cup frozen pineapples
⅓ cup frozen peaches
⅓ cup frozen strawberries
Instruction: Blend everything at high speed until no chunks are noticed. Serve immediately.
Recipe source: CaliforniaPrunes.Org
Nourishing Spiced Hot Chocolate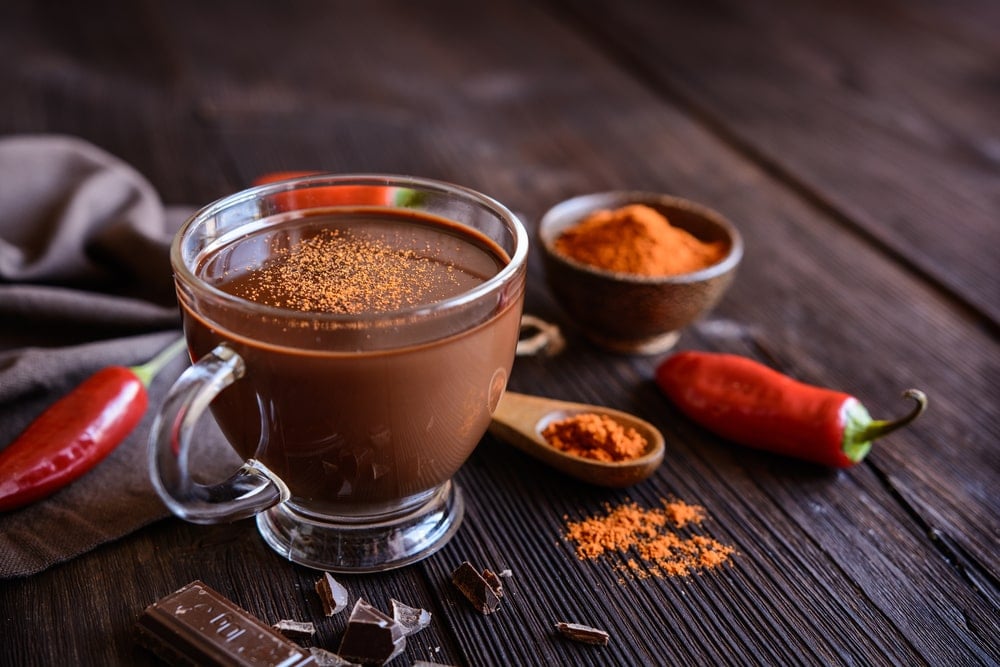 Ingredients:
2 cups dairy-free milk alternative
4 prunes
2 tablespoons cocoa powder
⅓ cup prune juice
1 teaspoon honey (or agave nectar for vegan) to taste
½ teaspoon ground cinnamon
Pinch of cayenne
Pinch of sea salt
Instruction:
Add all ingredients to the blender and puree until smooth.
Pour the mixture into a small pan and heat on the stovetop until almost boiling, but not quite, over medium-low to medium heat.
Pour into 2-3 mugs to serve.
Recipe source: Yummly.com
Laxative Cocktail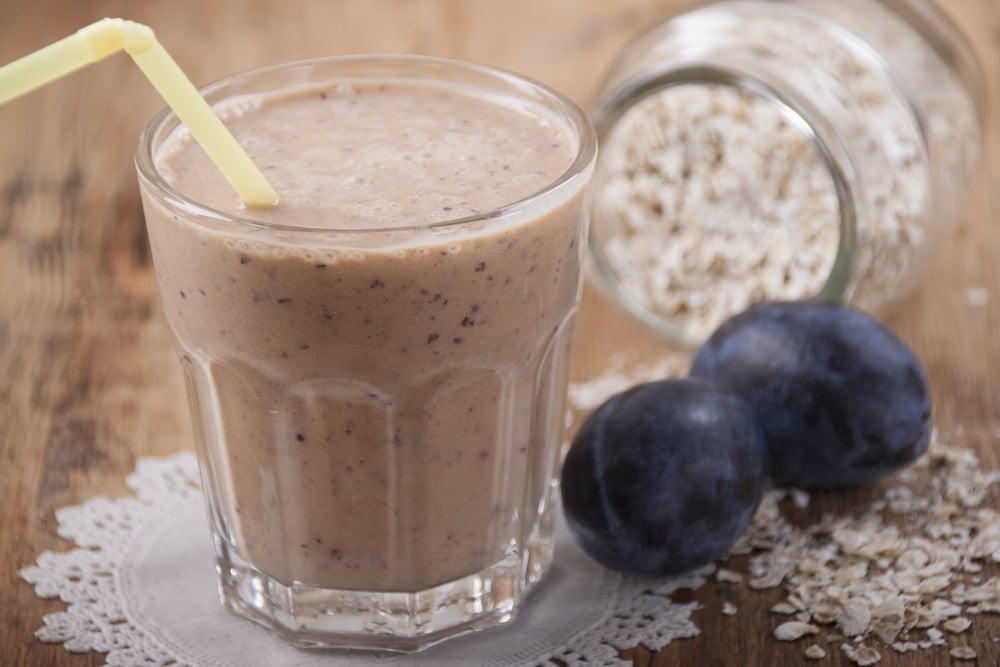 Ingredients:
½ cup prune juice
2 tablespoons wheat or oat bran
½ cup applesauce
Instruction: Combine the ingredients, use a blender if desired. Serve.
Recipe source: Food.com
Wake-up Shake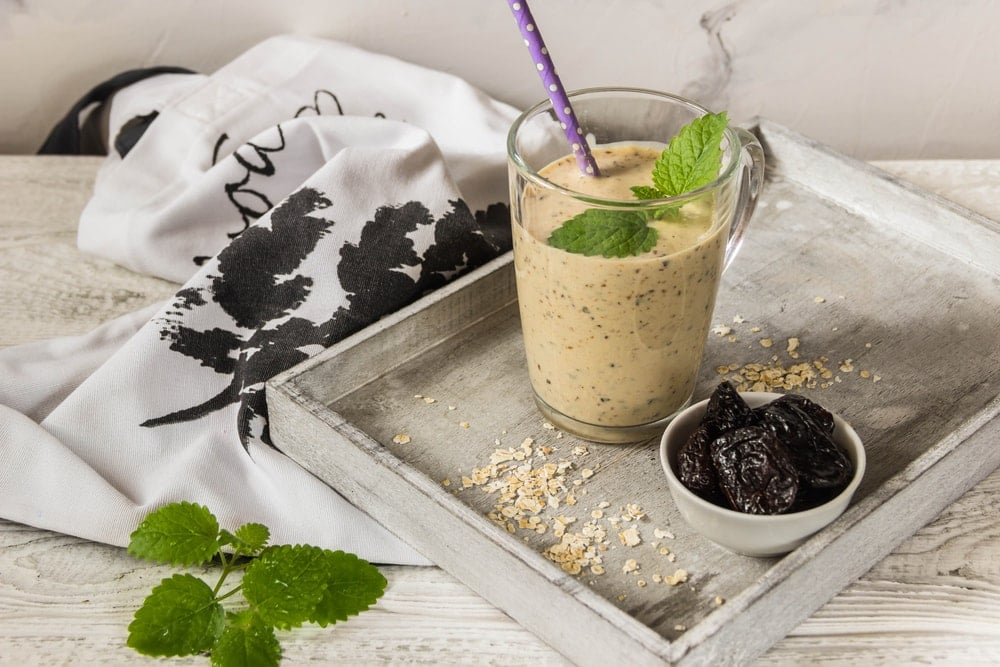 Ingredients:
¾ cup prune juice, chilled
¾ cup 2% reduced-fat milk, chilled
½ vanilla low-fat yoghurt
¾ teaspoon vanilla extract
Dash of ground allspice
8 bite-sized pitted prunes
One ripe banana, cut into chunks
Instructions: Combine all ingredients into a blender and process until smooth. Serve immediately.
Recipe source: MyRecipes.com
How to Make Prunes From Plums
Prunes are dried plums. Although there are a lot of commercially available prunes, if you are interested in drying your own prunes, this section will be a great help. Sun drying has been the original way of drying fruits, but more convenient ways have been introduced recently. Dehydrators and microwaves are the more popular options. Here is a quick guide on how to dry plums at home:
Sun Drying
Sun drying is the easiest and most cost-efficient way to dry plums. You will need the following:
Fresh plums. Cutting them in half makes the drying process faster. Be sure to remove the pits and stems.
Drying racks. You can use anything that is flat and lets air flow around the fruit.
Cheese cloth. This will be used to cover the fruits while they are drying. This prevents bugs and insects from biting off the fruits.
Water and lemon juice mixture. This is optional, but this helps with the drying process as it prevents the fruits from browning off. The fruits will be soaked in this mixture for a few minutes before sun drying.
A warm and dry place to place the racks on. This area should be above 80 °F and has a humidity of around 40-60%. It is important that this area is away from pets and children.
Patience. This process takes around 4-5 days to complete, and you will need to bring the racks inside the house every night. Although it takes quite some time, this process makes the easiest and most natural prunes at home.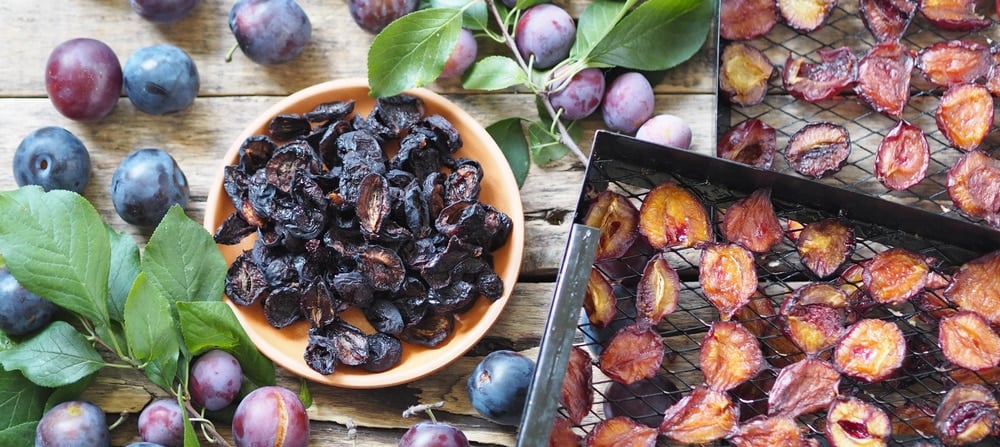 Dehydrators
Dehydrators are devices that remove moisture from food. This is a more handy option, and you will need the following:
Fresh plums. Free of stems and pits, sliced based on your desired size.
Dehydrator trays. Place the slices with the skin down on the dehydrator trays.
Dehydrator device. Set the temperature to 135°F and leave it on for 10-18 hours.
Microwaves
Microwaves have been recently considered in drying fruits in the absence of dehydrators. The process is simple and requires the least time to complete the process. For this, you will need the following:
Fresh plums. Slice evenly for equal doneness.
Microwave turntables. Wash them thoroughly and dry them before placing the slices on top.
Microwave. Set the microwave to defrost setting and start microwaving the plums. Turning the slices every once in a while is necessary. The process takes about 30 minutes.
Once your prunes are totally dried, be sure to store them in a tight-lid container to maintain integrity until consumed or used to make prune juice.
Risks
Prune juice is one of the safest and most low-risk drinks to combat constipation. Drinking a half cup of prune juice once a day results in regular bowel movements and for mild constipation, drinking it twice a day is recommended.
However, the sorbitol in prune juice might cause bloating and flatulence at increased levels. Because prune juice is considered a laxative, too much of it might lead to diarrhea leading to an imbalance in the body's electrolyte levels.
Summary
Drinking prune juice regularly has a lot of benefits. This nutrient-packed drink is proven to be effective in relieving constipation among children and adults, is rich in antioxidants, and is a good natural alternative to managing infections and inflammations. It is very easy to prepare, and works well with other fruits.
Along with the rest of all good things, once taken in excess, prune juice might cause minimal discomfort. Overall, this is a helpful and friendly drink with a lot of benefits.