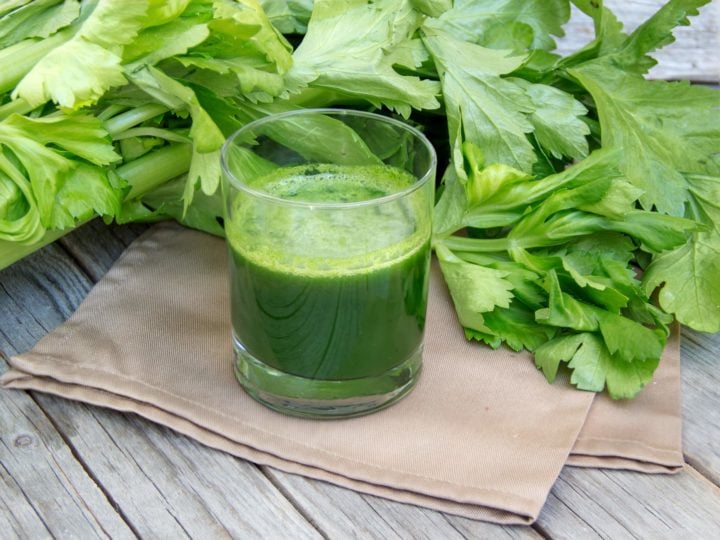 While it was initially eaten raw or as an ingredient in soups and salads, celery has now become the most popular vegetable juice.
Wherever you look, you can easily spot this vivid green juice almost everywhere. The murky green concoction looks like water from an algae-filled pond, but its devotees have been downing it by the glassful.
Celery, a close relative of carrots and parsley, holds a lot of nutrients, including vitamins, minerals, and other antioxidants that play a role in healing diseases such as liver diseases, lung diseases, rheumatic diseases, and immune disorders like psoriasis and even cancer!
So, where did all this start?
Anthony William, the self-proclaimed Medical Medium, is credited with starting the celery-juice craze. His books, including the New York Times best-selling Medical Medium, claim that clean eating can successfully heal and reverse just about any illness or condition, including liver and thyroid-related disorders and autoimmune diseases.
He started the Global Celery Juice Movement, wherein they think of celery as a wonder drug. According to his website, "People are healing from all kinds of acute and chronic illnesses, including Hashimoto's thyroiditis, eczema, psoriasis, acne, SIBO, constipation, chronic fatigue syndrome, blood sugar issues, migraines, acid reflux, high blood pressure, addictions, adrenal issues, gout, allergies, autoimmune conditions, and countless others, from drinking plain celery juice daily."
Although William is an author and not a medical doctor by profession, his book launched the celery juicing trend. It reached celebrities like Kim Kardashian who started drinking it as a treatment for her psoriasis.
Other consumer reviews also support the weight loss and detoxing claims of this juice. And you know what they say, online reviews have spread like wildfire, and now they sell for as much as $12.
Truth is we cannot make a blanket statement on whether or not this "wonder juice" lives up to its hype as a weight loss solution or a healing detox potion for all kinds of ailments. Frankly, it's quite dangerous to make these claims without further scrutiny.
However, what we can say with certainty is that drinking celery juice helps regulate bowel movements and serves as a natural remedy for constipation.
So, stick around! We made sure we covered everything in this article, giving you access to verified information on anything and everything celery and celery juice.
Table of Contents
Inside This Superfood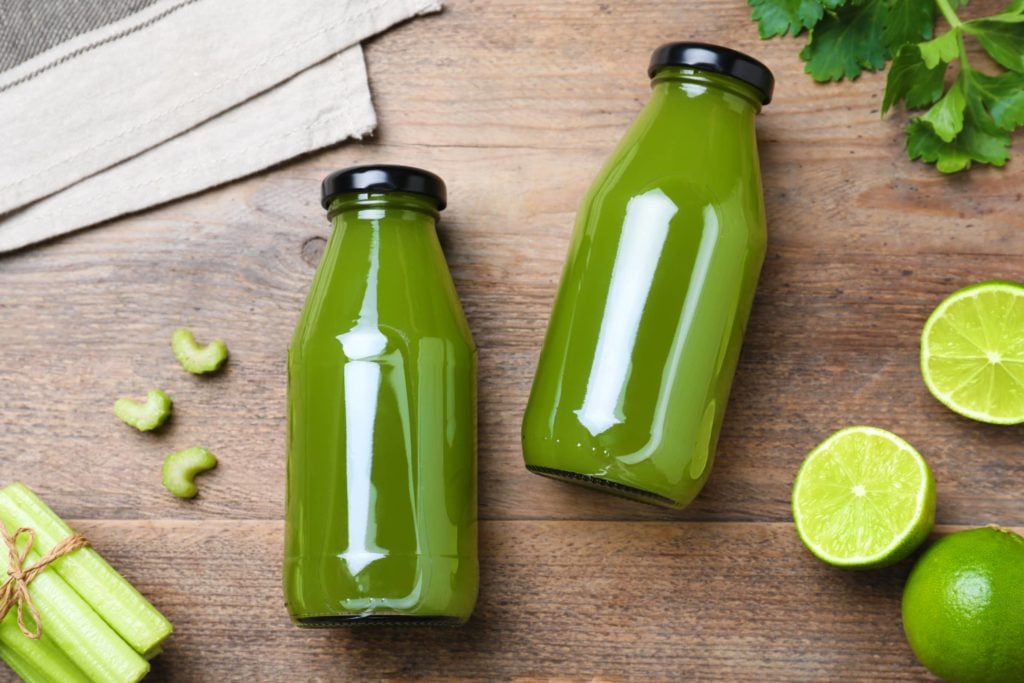 When you bite into this crispy, crisp vegetable, you get a lot of nutrients for a healthy digestive system, and it's not simply a diet item. Celery nutrition may be found in all parts of the plant, including the celery stalk, seeds, and leaves, and is high in important vitamins and minerals. So, what exactly is inside the celery that's responsible for all the claims? Here's a quick overview of the nutrients for you.
Nutrition
Simple as it may seem, celery is brimming with nutrients. According to the US Department of Agriculture, a cup (236 g) of celery juice contains the following vitamins and minerals:
225 g of Water
33 kcal of Energy
1.63 g Protein
7.0 g Carbohydrate
3.78 g of Fiber
3.1 g of Sugar
94.4 mg of Calcium
0.5 mg of Iron
26 mg Magnesium
56.6 mg of Phosphorus
614 mg of Potassium
189 mg of Sodium
0.118 mcg of Selenium
0.9 mg of Vitamin C
10.6 mcg of Folate
6.5 mcg of Vitamin A
79.6 mcg of Carotene
83.5 mcg of Lutein
8.6 mcg of Vitamin K
Not only that, the flavonoid compounds like luteolin, apigenin, and chrysoeriol, as well as the phenolic acids chlorogenic acid, cinnamic acids, coumarins, and their glycosides, have been found in celery studies. The flavonoid compounds mentioned are great antioxidants capable of removing free radicals and have been found to be effective in preventing cancer and cardiovascular diseases.
Moreover, cluster salt, which is derived from the sodium in celery, is beneficial for increased healing and has been known to remove toxins in the liver while being a nutrient in itself.
Fiber in Celery
If you've been pondering the question "Does celery make you poop?" for some time, then ponder no more. Here's the reason for celery's potency in easing your bowel movement woes.
As a non-digestible carbohydrate, fiber plays a vital role in our digestive health. But, unlike most carbohydrates, it cannot be broken down into sugar molecules and hence travels through the body undigested. Fiber helps to keep appetite and blood sugar in balance by regulating the body's usage of glucose.
There are two types of dietary fibers: soluble and insoluble.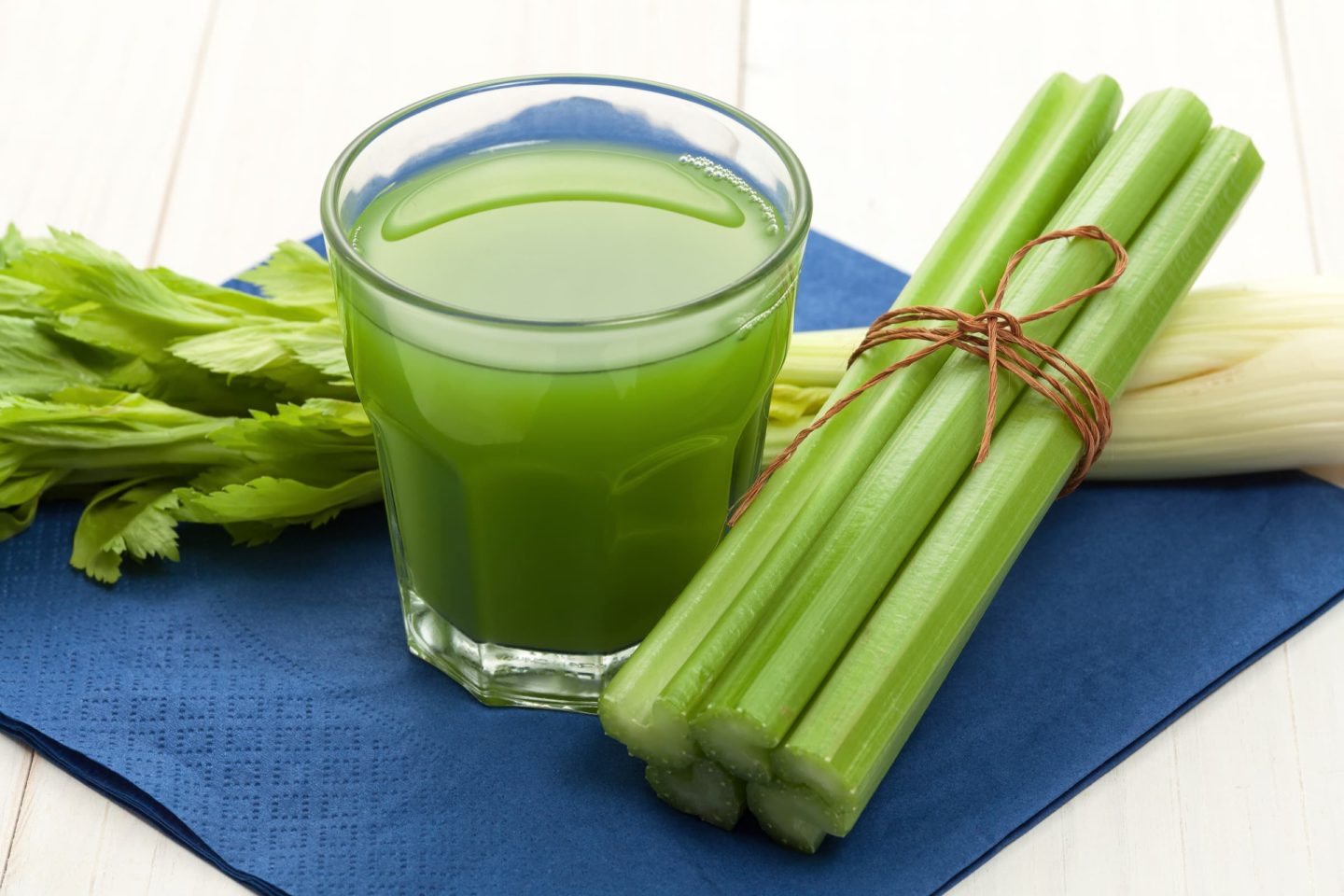 When soluble fiber enters the stomach and intestines, it dissolves in water and gastrointestinal fluids. It turns into a gel-like substance that is digested by bacteria in the large intestine, releasing gases and a few calories in the process.
In contrast, insoluble fiber does not dissolve in water or gastrointestinal fluids, and it passes through the digestive tract primarily intact. Insoluble fiber does not provide calories since it is not digested.
Celery is rich in both soluble and insoluble fiber.
According to the US Department of Agriculture, a cup of pure celery juice produced from a juicer includes 3.8 grams of dietary fiber. There are 1.5 grams of soluble fiber and 2.3 grams of insoluble fiber in this amount.
Although there is no set daily limit for soluble fiber, nutritionists recommend that 20 to 30 % of your total dietary fiber consumption be soluble fiber. This equates to roughly 9.5 grams of soluble fiber per day for men and 6 grams for women.
A cup of raw celery provides 16% of a man's soluble fiber needs and 25% of a woman's.
How Does Celery Juice Make You Poop?
Our digestive system is more complex than we imagine it to be. There are quite a handful of factors that affect the way our digestive system works. Here are the most notable factors:
Diet composition - "We are what we eat." Our food consumption plays a vital role in our digestion. Having enough water and fiber makes digestion easier, while processed and fried foods delay it.
Exercise - Physical exercise boosts blood flow to the muscles in the digestive system, helping them to perform more rapidly and effectively by massaging our food along the digestive tract (a process known as peristalsis). Exercise may also influence the bacterial balance in the stomach, according to research.
Functional disorders - Intestinal problems, such as polyps and cancer, infections, celiac disease, Crohn's disease, ulcerative colitis, diverticulitis, malabsorption, short bowel syndrome, and intestinal ischemia. Gastroesophageal reflux disease (GERD), peptic ulcer disease, and hiatal hernia all affect digestion.
Luckily, juicing celery helps in the three aspects, and let me tell you how.
Water and Fiber in Celery

Constipation is properly defined as having less than three bowel movements per week. The frequency with which you "go" varies significantly from person to person. Some people have bowel movements multiple times each day, while others only have them once or twice per week.
To alleviate constipation, it is generally advisable to drink at least 8 glasses of water. And because celery juice straight from the juicer is composed of 95% water, hydration becomes extra-nourishing from all the nutrients you get along with it.
Not only that, the soluble fiber and insoluble fiber that comes along help digest all the food that you intake during the day, resulting in smooth and regular bowel movements, preventing bloating, and taking those toxins out of the system!
In addition, straight celery juice is also rich in the mineral magnesium, which also helps digestion, preventing constipation.
Celery Juice as an Anti-inflammatory Agent
Digestive disorders cause irregular bowel movements. Digestion becomes compromised in the presence of inflammation as the body focuses more on healing than digesting food intake, causing constipation. And according to a study, there is a direct relationship between weight gain and inflammation. This is where celery comes to the rescue.
Celery juice is rich in antioxidant compounds that calm inflammation. These antioxidants act by preventing swelling and damage of cells, which tames the inflammation and stops the irritation among the tissues, especially with digestive issues.
Celery is also alkaline, which means it helps to neutralize stomach acid (hydrochloric acid) while also balancing the body's pH levels. As a result, celery juice is known to offer potent anti-inflammatory properties as well as a stomach-calming impact. It also appears to aid in the recovery of the stomach after a variety of diseases, such as acid reflux.
Celery Juice and Thyroid Functions
Why do we need to talk about the thyroid when we're supposed to talk about digestion? Here's why.
The thyroid's primary function is to regulate your metabolism. Metabolism is the process by which your body converts food into energy that it can use to perform. The thyroid produces T4 and T3 hormones to regulate metabolism. These hormones are responsible for informing the body's cells about how much energy they should consume.
When there is a change in the thyroid function, for example, in the case of hypothyroidism, the body's metabolism slows down, and digestion becomes obstructed, causing constipation and bloating.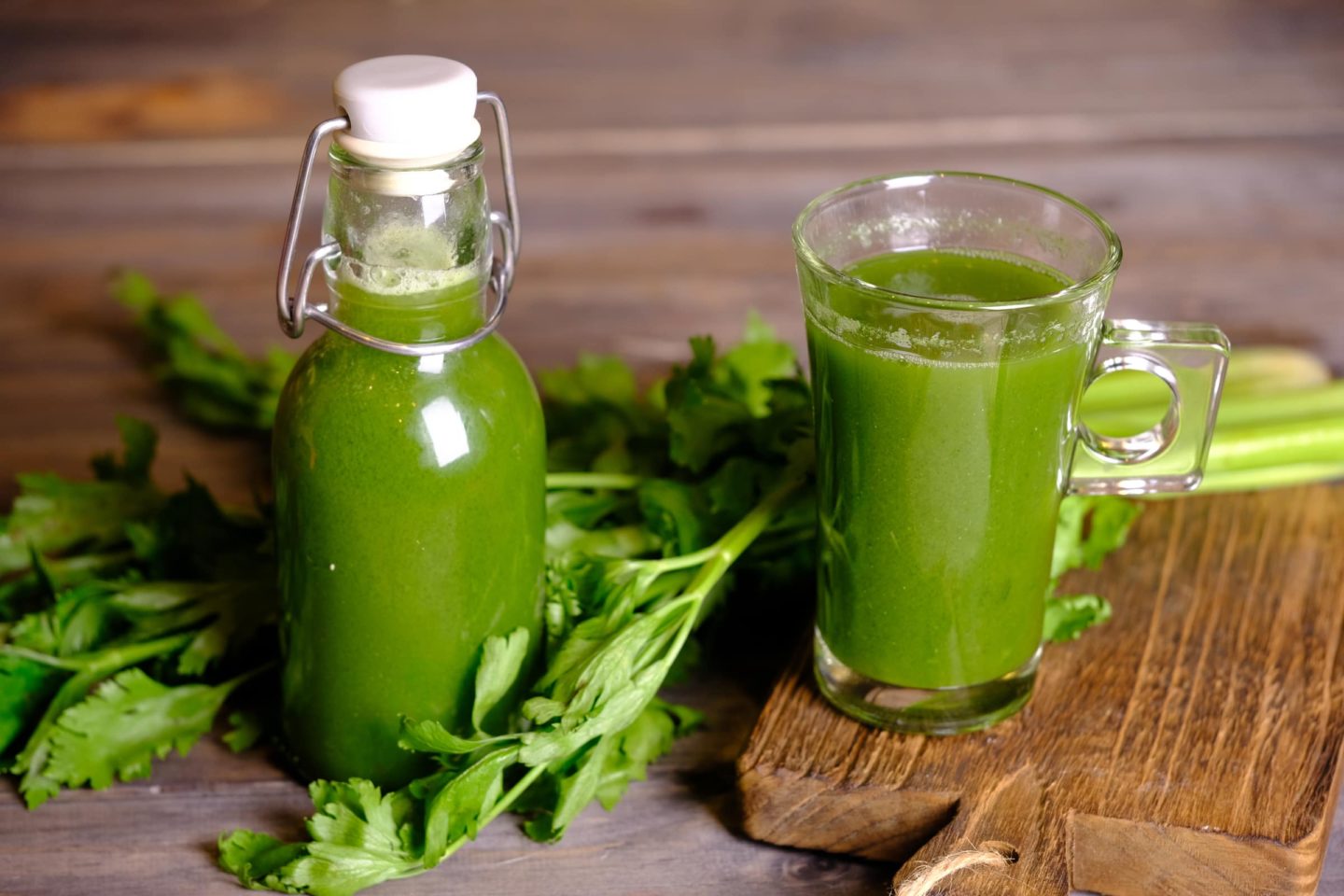 Now, how does celery affect thyroid functions? Celery has known compounds that cause hyperactivity in the thyroid. According to this study, a 36-year-old female took 8 grams of celery extract powder daily for 76 days in hopes of losing weight. After experiencing palpitations, nausea, and blurred vision, she visited the clinic and discovered she had lost a whopping 26 kgs since she started taking celery juice powder.
After discovering that she was taking celery extract powder, her thyroid hormones were measured, and there was a significant increase in the T4, and decrease in TSH, which indicates hyperactivity in the thyroid function. This study poses both a positive and negative impact on individuals who plan to take on the celery juice diet, too. Hyperthyroidism, when left untreated, might cause irregular heartbeat, which might lead to complications such as blood clots, heart failure, and stroke.
Precautions
1. Take it Slow
If you wish to boost your soluble fiber intake by including celery in more of your regular meals, keep in mind that switching from a low-fiber to a high-fiber diet too quickly can cause digestive problems. Flatulence, diarrhea, stomach pains, and bloating are some of the symptoms.
Reduce the severity of these side effects by gradually incorporating fiber-rich foods like celery into your diet over a two-to-three-week period. Every day, drink at least 6 to 8 glasses of liquid, ideally water. If your intestinal discomfort persists or worsens, see your doctor.
2. Risk for Hyperactive Thyroid Functions
As mentioned earlier in this article, celery affects thyroid functions by causing it to produce more hormones that result in a faster metabolism. With fast metabolism, there is an increased need for energy, as the food intake gets digested and excreted quickly. When this happens, the body seeks other sources of energy, like fat, and uses them, causing weight loss.
But here's the dark side of the tunnel: too much intake of celery might cause hyperthyroidism, and this poses serious complications when left untreated and unmanaged. As always, seek professional advice when trying out new juices.
Celery + Fruit Juice For Detox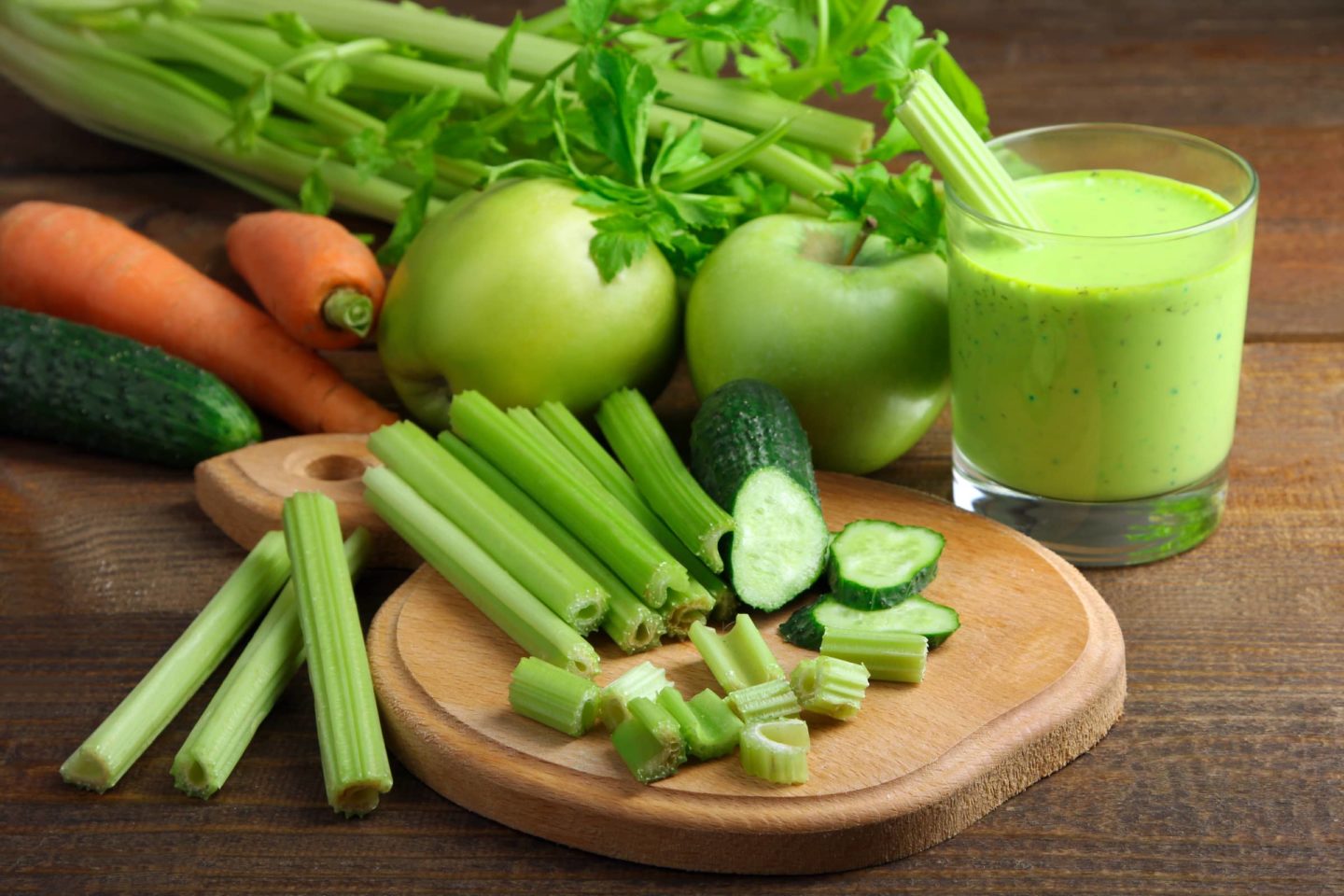 Drinking or juicing celery might not be so enjoyable for some due to its slightly salty taste. Well, if you're looking for other ingredients that could help with the taste and help you poop, too, here are some of the other fruit juices that you can incorporate with celery.
Apple Juice
Cucumber Juice
Lemon Juice (Lemon Water)
Carrot Juice
These fruit juice additions are also rich in nutrients that aid digestion, prevent constipation and bloating, and promote overall health!
Summary: Does Celery Juice Make You Poop?
The quick answer is YES. All the combined benefits from this green juice are a totally magical potion for digestive health. It doesn't only make you poop; it also has a lot of other scientifically-backed benefits. It prevents birth defects; prevents insomnia; lowers blood pressure, cholesterol, and blood sugar levels; prevents cancer; and is a great brain booster!
So, yes, with complete moderation and medical guidance, celery juice makes you poop, plus you get to enjoy all the other benefits you can get from this liquid gold. Drink up!