Cucumbers are low in calories, tasty, and nutritious. Although they're a fruit, most people think of them as vegetables, as they're usually found in savory dishes such as salads and sandwiches.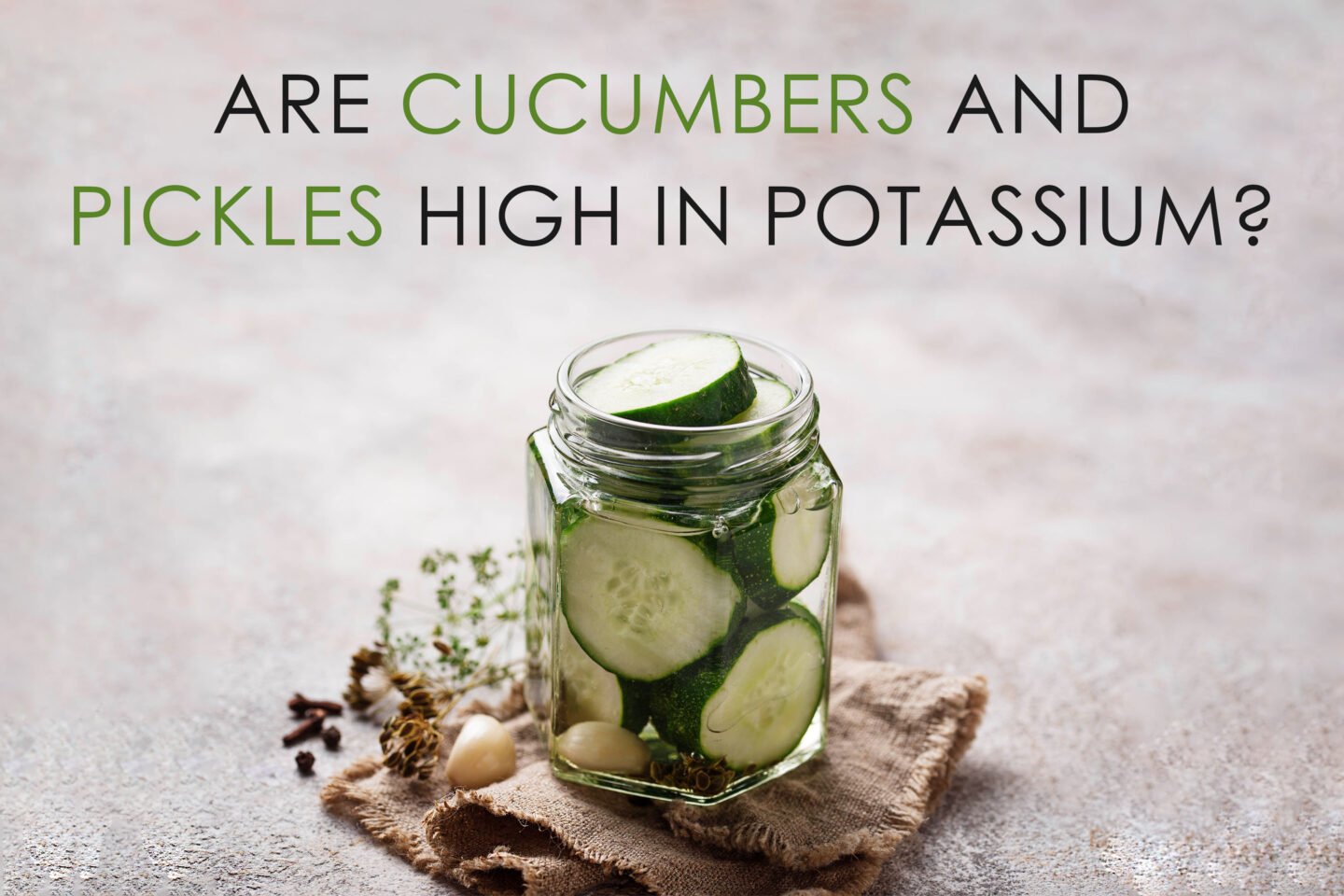 However, many people nowadays follow a diet to increase or decrease their intake of specific nutrients, such as the low-potassium diet followed by people with kidney disease. Followers of such a diet must know the potassium content of common foods and stay within a daily intake limit set by their doctor.
Can people on this diet safely add cucumbers to their meal plans?
Table of Contents
Are Cucumbers High or Low in Potassium?
Cucumbers are low in potassium, containing less than 200mg per serving. Therefore, they're a safe, healthy addition to a low-potassium diet.
Can You Check Your Potassium Level at Home?
How Much Potassium Is in Cucumbers?
Every 100 grams of peeled, chopped cucumber contains around 147 mg of potassium, safe for most on a low-potassium diet.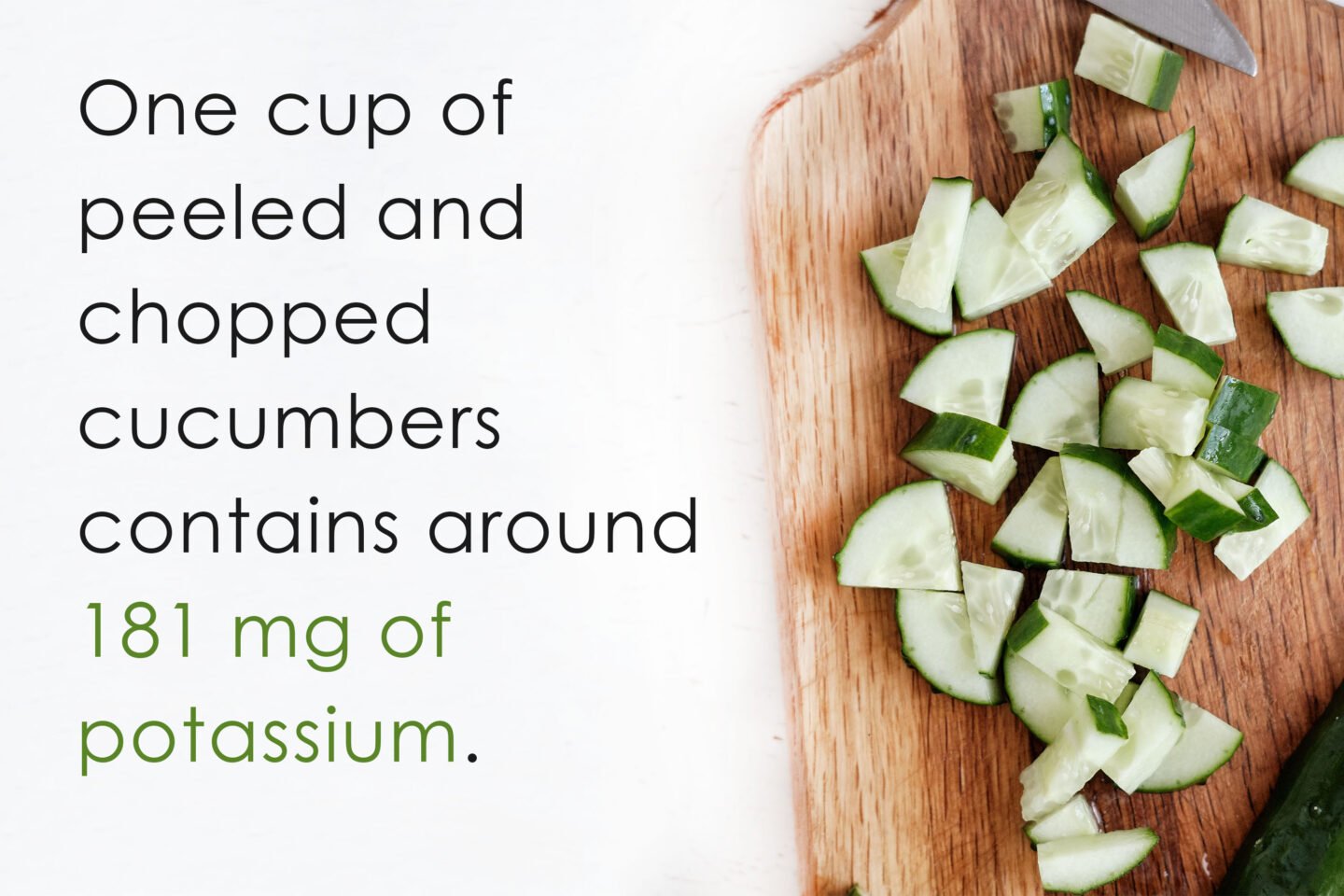 Are Cucumbers Good for You?
Cucumbers are around 96% water, keeping you hydrated.
Cucumbers are also a great source of antioxidants, which help prevent oxidative stress and cellular damage by removing free radicals from your body. This reduces your risk of cancer, heart disease, diabetes, and autoimmune disorders.
Eating cucumbers may also help you lose weight; they're very low in calories, with a cup containing around 16. They also contain fiber, which keeps you feeling full longer after eating.
Some studies suggest that eating cucumbers may control blood sugar levels, preventing and treating the symptoms of diabetes. The compounds responsible for this are found in and just underneath the peel.
Can You Get Too Much Potassium from Cucumbers?
It would be almost impossible to get too much potassium purely by eating cucumbers. It would take about 10 pieces of large cucumbers to reach the 4,700 mg daily allowed potassium intake set by American Heart Organization.
Everyone needs some potassium in their diets but stay within the daily intake recommended by your doctor if you're on a low-potassium diet.
Are Pickles High in Potassium?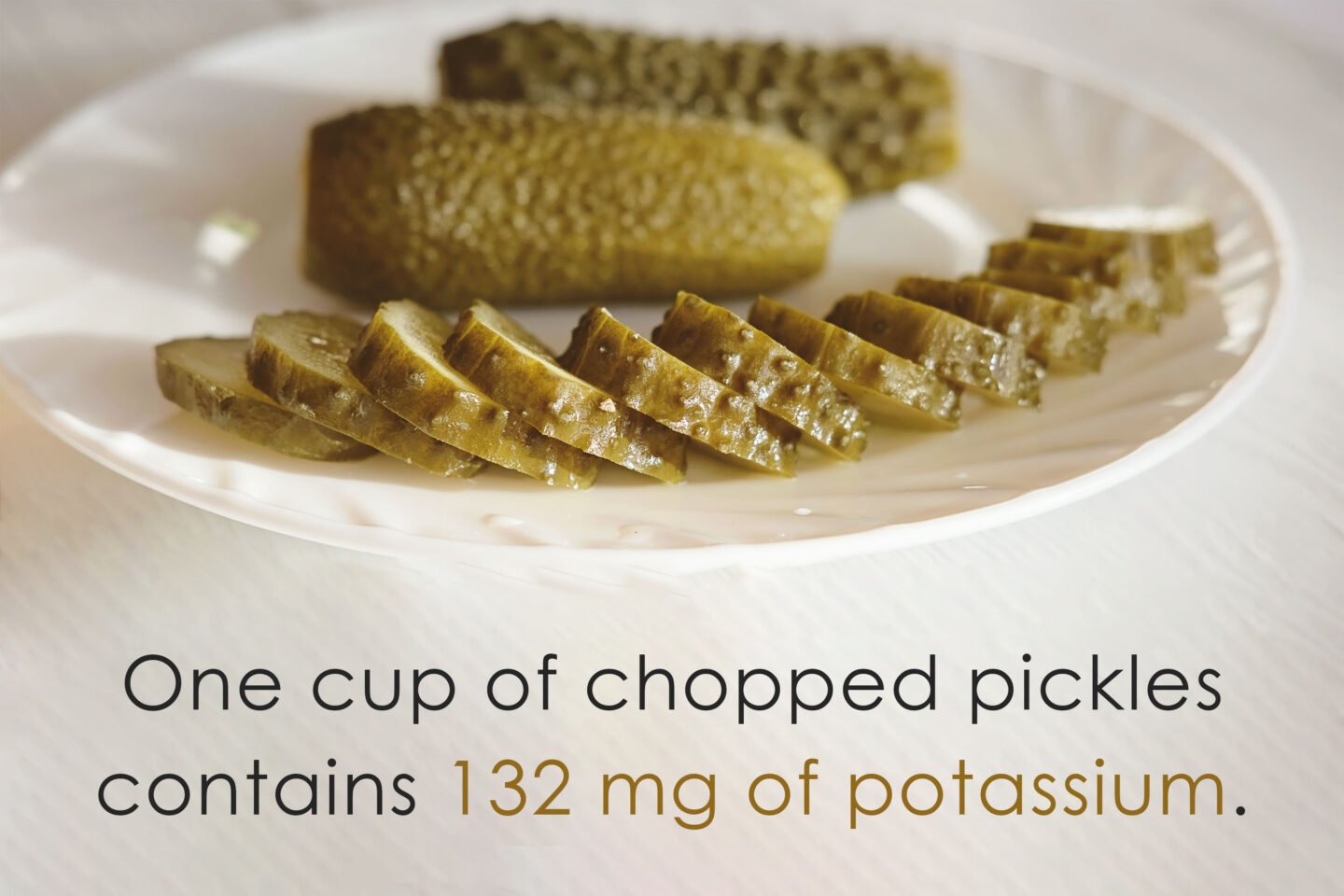 One cup of chopped pickles contains 132 mg of potassium as well as other nutrients; however, pickles are high in sodium, which can increase blood pressure and stroke risk.
Are Sour Cucumbers High in Potassium?
A cup of sour cucumbers contains only 36 mg of potassium but a lot of vitamin K.
They're also high in sodium, so they should be eaten in moderation.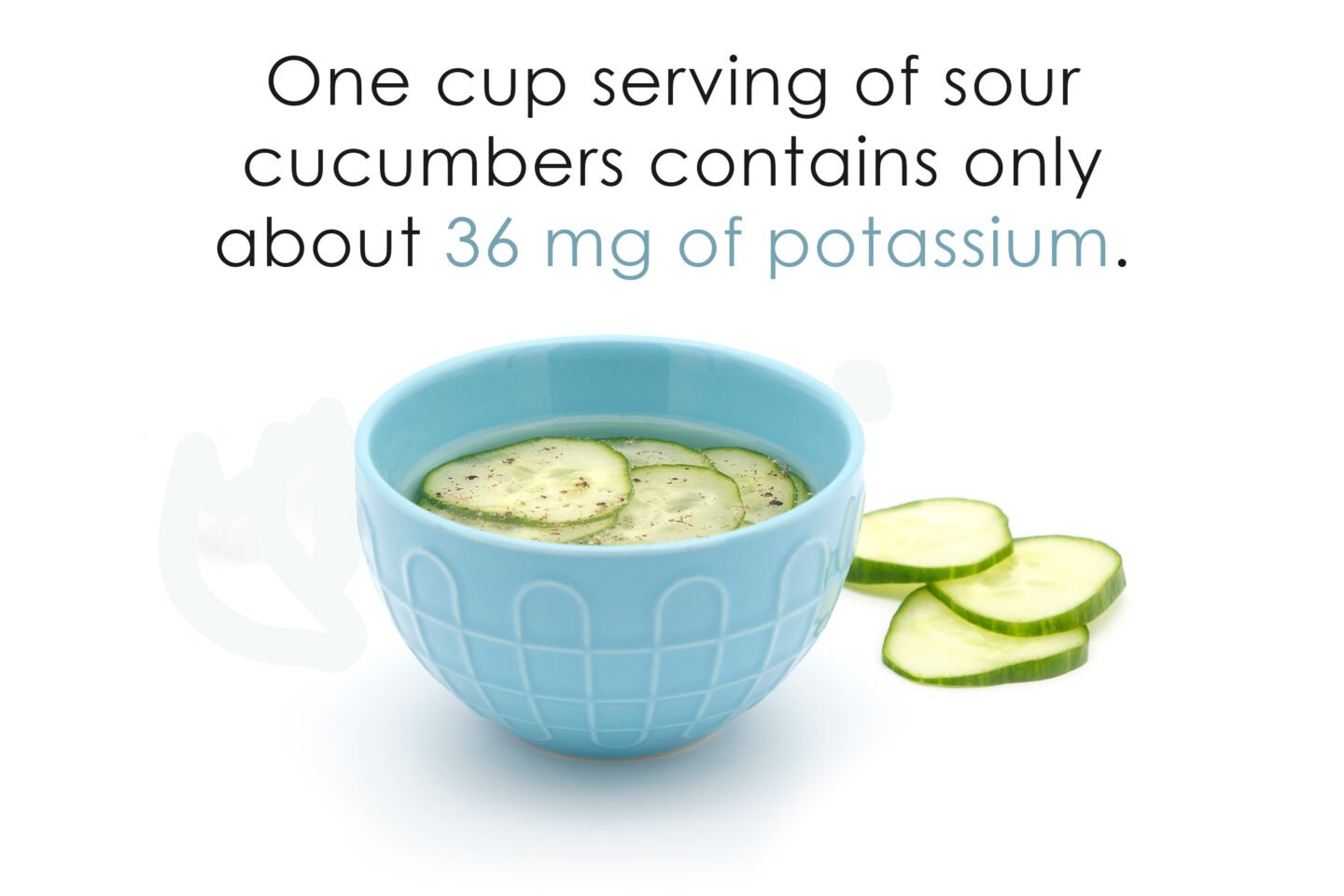 The fermentation process produces antioxidant, anti-inflammatory, and anti-cancer compounds and probiotic bacteria. These reduce your risk of high blood pressure, stroke, diabetes, and some cancers.
Are Sweet Pickles High in Potassium?
A cup of sweet pickles contains 160 mg of potassium, vitamins A and K, and calcium. However, they're also high in sodium.
Conclusion
Cucumbers are low in potassium and full of nutrients and other compounds that benefit your health. So they're a great addition to any balanced diet, not just for those with kidney issues.
Don't know which foods are high in potassium? Read our article, 15 Best Food Sources of Potassium. We also have a guide to this important mineral: Potassium 101: All You Need To Know About Potassium.