Pickles make up for sour and salty snacks and add the little zest of tanginess to your burgers, sandwiches, and salads. In addition, fermented pickles are a good source of healthy bacteria which promote gut health and improve digestion.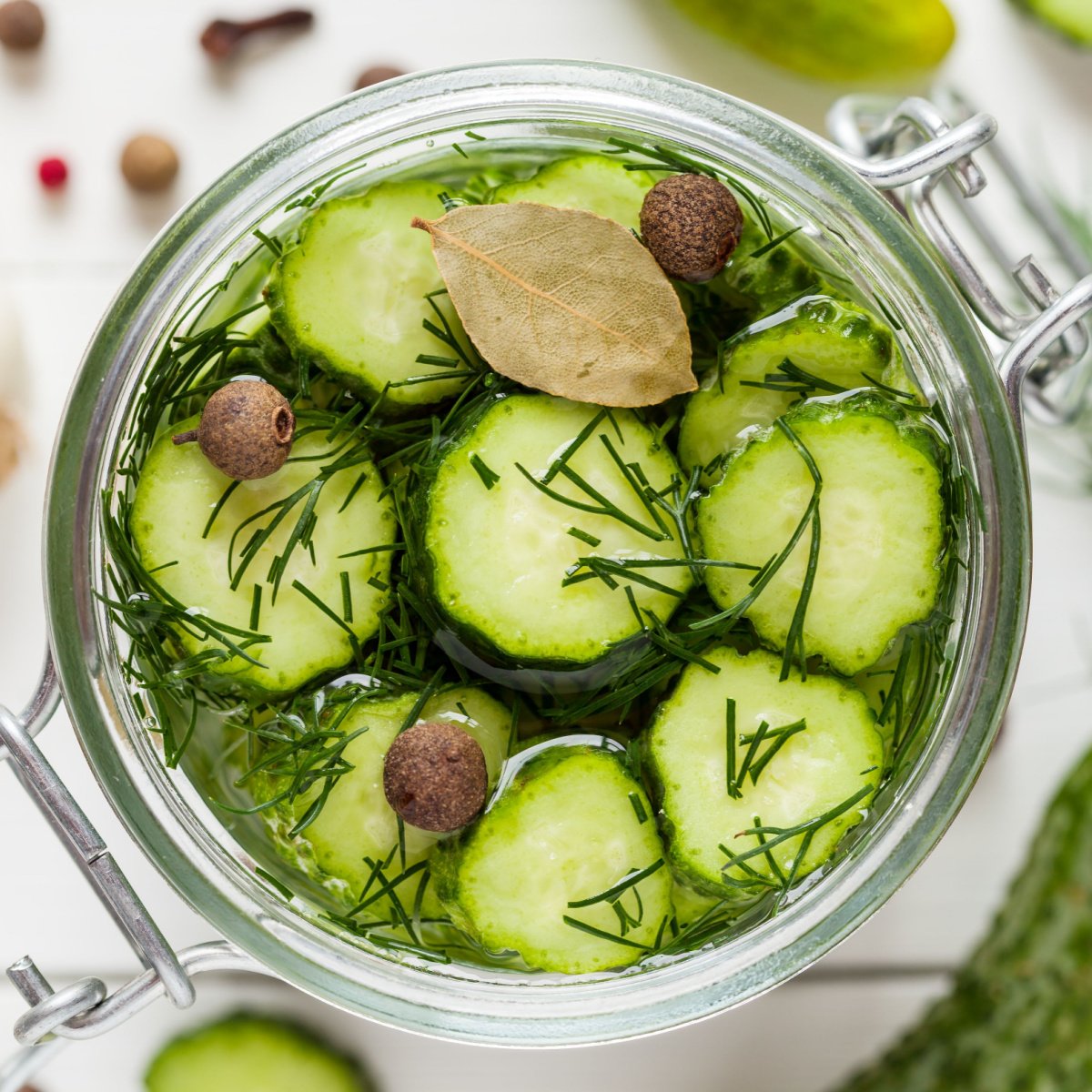 The best thing about pickles is that they last longer when preserved well. When they're refrigerated continuously, a regular jar of pickles can last up to about 1 year. If stored well, they can stay fresh for a year or two past the expiration date!
If you want to learn how to make this happen and keep your pickles fresh for a long time, continue reading this article for all the tips and tricks.
Table of Contents
Do Pickles Go Bad?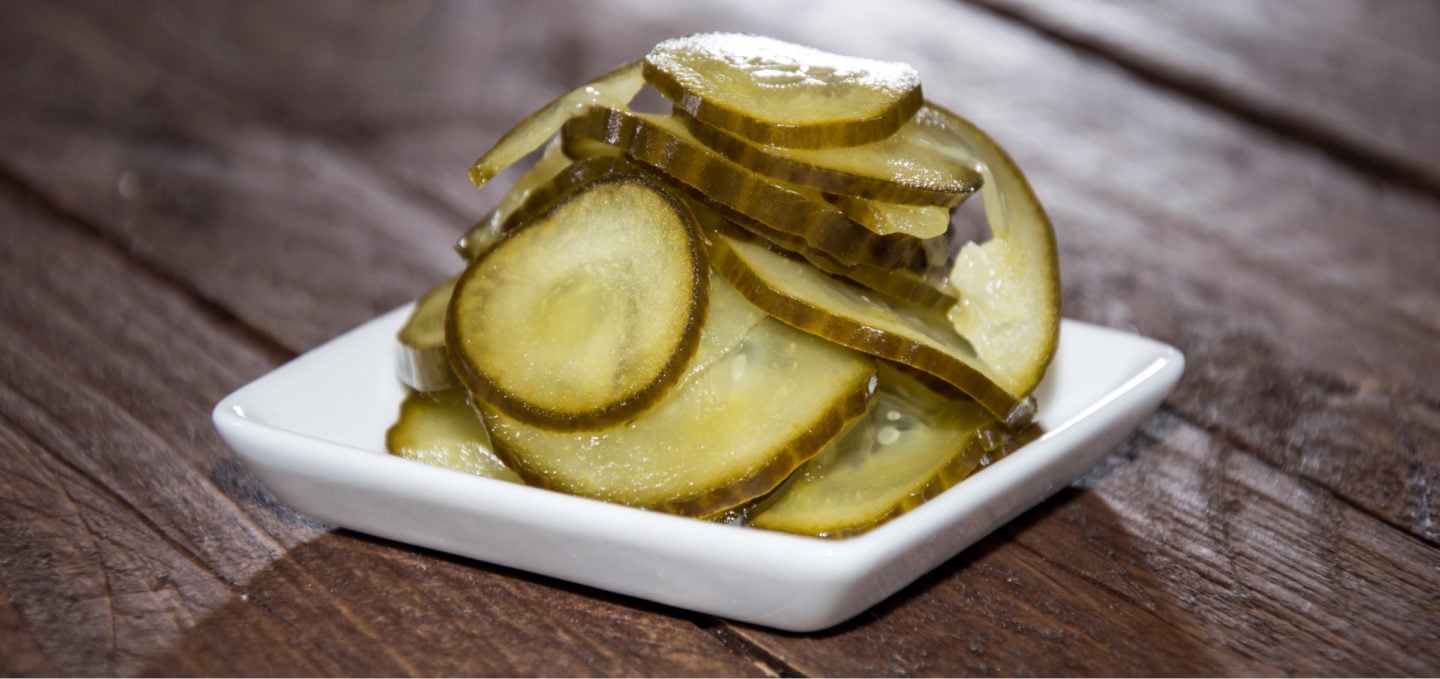 Like any other fermented food, pickles can go bad quickly when exposed to air. However, when stored properly, canned pickles' shelf life can stretch up to even 2 years past the expiry date!
In fact, even if you were to eat a pickle out of an airtight, sealed jar two years after its expiry date, the chances of you getting sick are still very low. That is how long-lasting pickles are. After all, they are made using the fermenting process that was a common way to store food years ago.
But, to answer the question, pickles do go bad at some point in their existence.
Now, considering that you do not take more than 2 years to finish a jar of pickles, you can hypothetically say that pickles do not go bad as long as you have them properly sealed.
How Long Do Pickles Last?
Pickles can last up to 1-2 years past their expiration date, printed on their jars. Whether they were refrigerated or left out in the open doesn't matter. If it is properly sealed and no air gets to them, pickles can last very long.
An opened jar of pickles that is regularly used and kept in the refrigerator continuously can last up to 1 year. Weather conditions can also affect the state of the pickles.
How to Know If Pickles Have Gone Bad?
Although the chances of your pickles going bad before finishing them are very low, the continuous opening of the jar lid can be bad for their preservation. Even using a spoon that you have used in some other dish and then using it unwashed to scoop out your pickle can create random reactions which can make them go bad.
So, if you think your refrigerated pickles might be going bad, here are a few ways to tell that it's time to throw them out.
Stink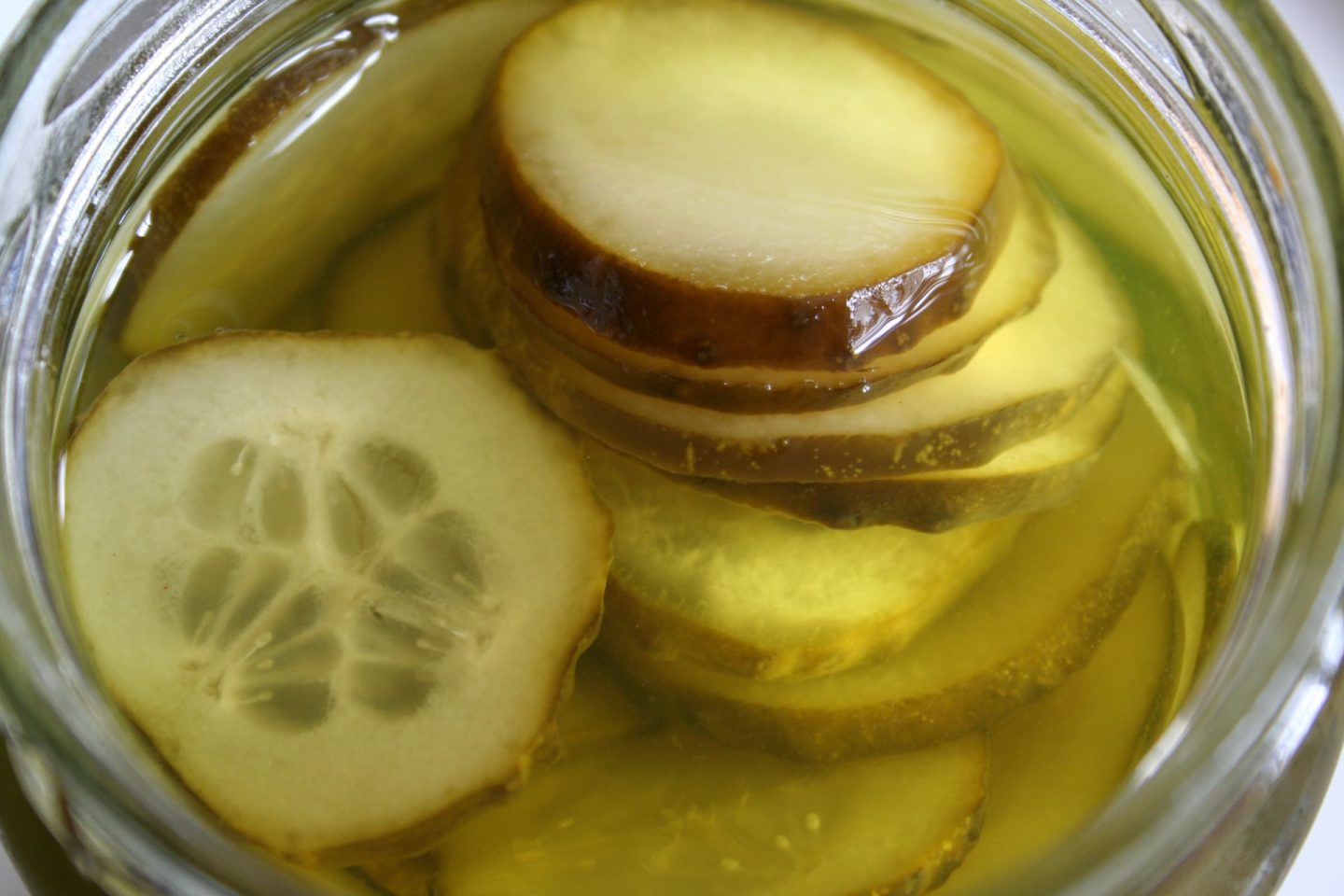 Luckily for us, the most identifiable trait in pickles that are going bad is its smell. Pickles are already fermented and have a sourish smell, but pickles that have gone bad will smell so rancid that you can tell they have gone bad in a second.
Do not eat pickles that smell bad, as they are extra pungent and can cause problems.
Look Out For Bubbles
When the frequent opening and closing of the pickle jar accumulates too much air in the container, the brine inside can turn too acidic. When this happens, tiny bubbles or foam starts forming on the top and create a pressure that can often make the lid a little puffed up.
That is dangerous as the pressure forming inside the jar can also cause it to burst. Hence, throw the whole batch of pickles away if you see a bulging lid.
Change In Color
Another intuitive way to tell if your pickles have gone bad is to look out for a change in their color. Pickles that have gone bad become lighter in color, are soft to touch and sometimes have a layer of a sticky lining on top of the surface. If this is the case with your jar of pickles, make sure to throw them away at once.
Change In Texture
Bad pickles go through a change in texture. The vegetable gets soft and dull to touch, but the brine changes. It becomes thinner and more water-like, which is different from what a fresh, sticky jar of pickles looks like. Bubbles form on the pickles and the surface of the brine.
Taste
If you are still unsure after the smell and texture test, it is safe to taste a tiny bit of pickle from the jar to finalize that your batch has indeed gone bad. If they are different than when you first tasted them - possibly tasteless, bitter, or bland, make sure to throw the jar out.
Check The Expiry Date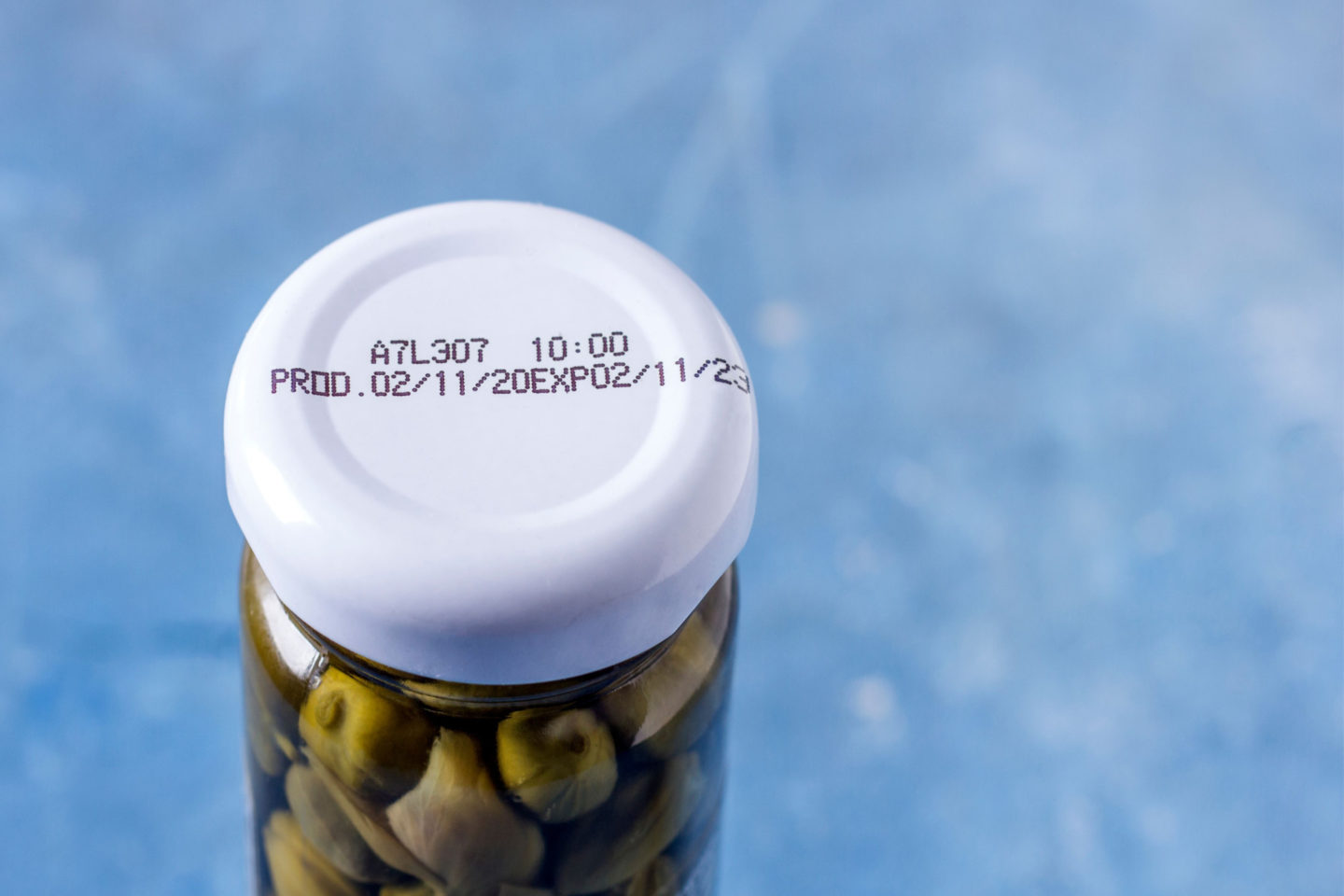 This is the simplest way to tell if your pickles have gone bad. Simply check the expiry date. If you have never opened the pickle jar that has expired, it is possible that it is still fresh and safe to eat. However, if it is a jar that you use frequently and it's past its expiry date, chances are that your pickle jar has expired.
NOTE: Pickles are not the type of food where one part is safe to eat while the other is not. Therefore, remember to never eat expired pickles as they are dangerous to health.
How to Store Pickles?
The best way to store your pickles is to keep them in a glass jar. Plastic or similar materials can react with acidic food, but glass keeps the food fresh because it is non-reactive. Not only that, it keeps the food cool in general. Also, ensure your jar is properly sealed and airtight to prevent contamination and bacterial growth.
Although pickles can be kept outside in a proper jar, they should be best kept in a dark, dry place like the refrigerator, storage room, or pantry for their long shelf life. If you want to take the extra measure, you can even make sure that your jar does not have a lid that is reactive with acid.
Tips On Storing Pickles For Long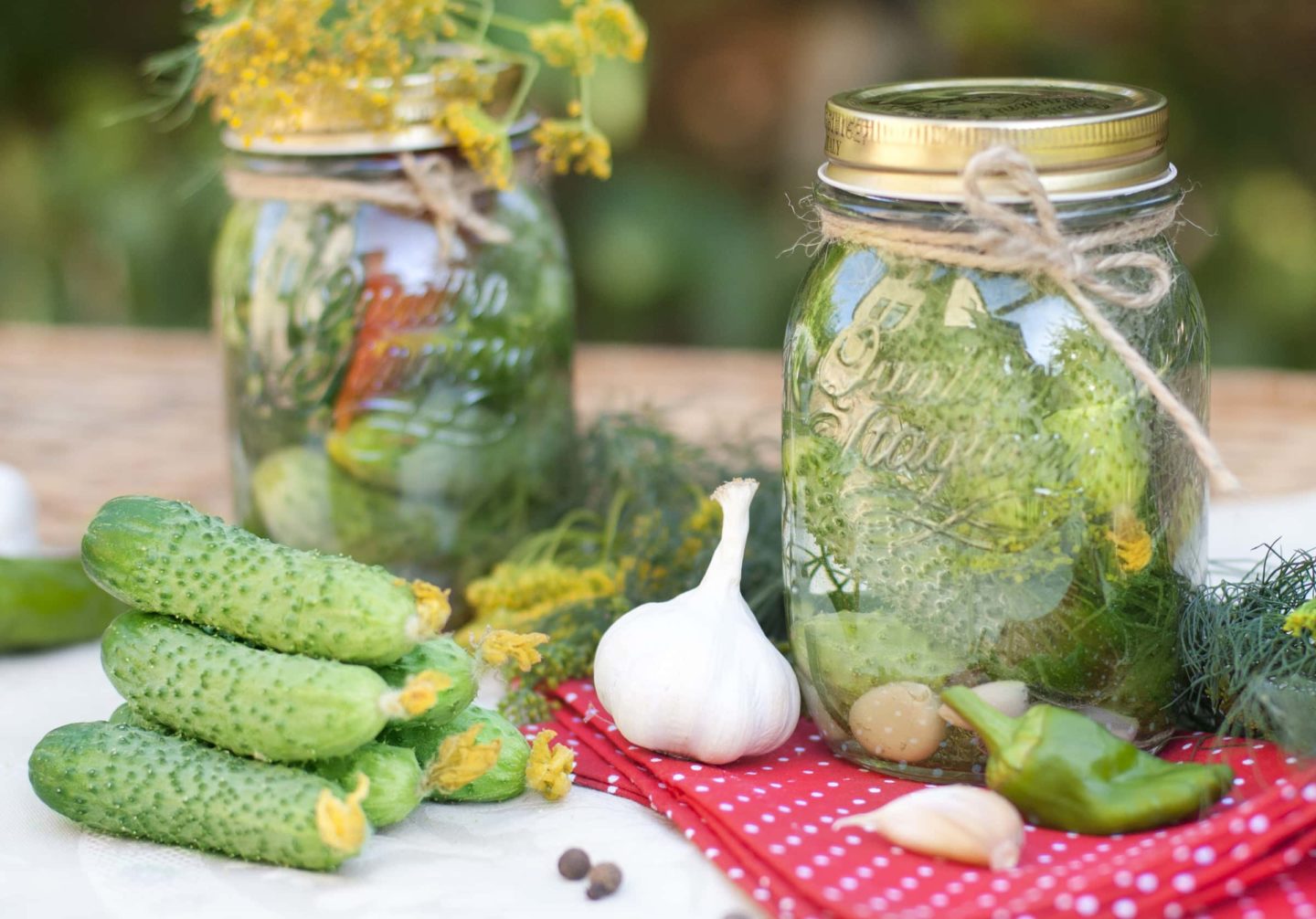 Now that you know how to store pickles and their shelf life, here are a few tips on storing pickles for a long time.
Avoid storing in plastic or metal jars as they both can react and cause contamination of particles in the pickles.
Although pickles can be kept in the open, avoid storing them in the light as, during the daytime, the heat can make the pickles react, especially in summers.
Use good quality ingredients that are natural preservers when making your pickles. Making pickles that require oil, adding salt, ginger, or garlic will help stretch their shelf life.
Korean kimchi is made by filling up the container completely to the brim to not let any air escape. You can also do this with your pickles if you are making them from scratch.
Sterilize your jars before you put any pickles in them.
Final Thoughts
Pickles are a healthy and organic snack. They have a long shelf life when stored properly and make great additions to different types of food. If something as sour and salty as them can be commonly eaten with ice cream, there is no doubt that pickles are worth keeping around.
I hope this article has helped you understand the lifespan of pickles and how to store them properly!