Cucumbers are a delicious, refreshing, nutritious member of the gourd family, and are popular in many cultures throughout the world.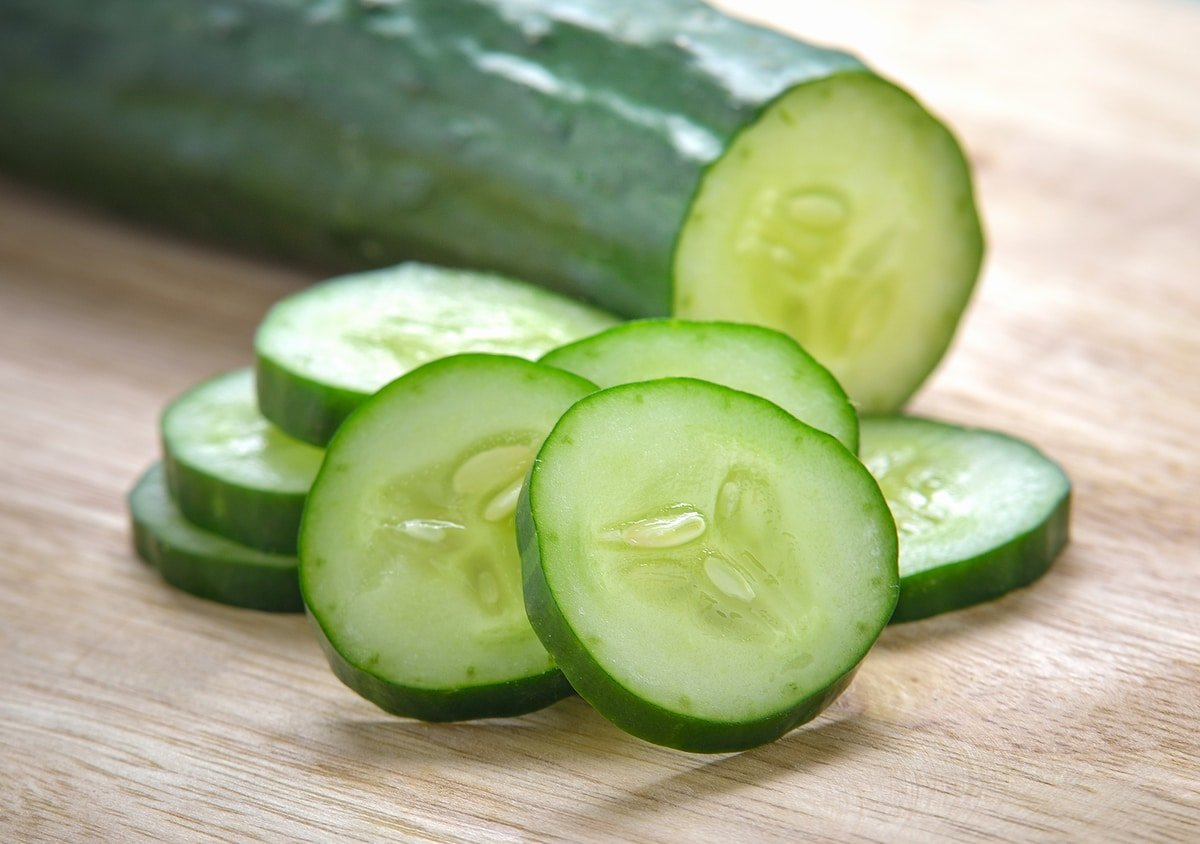 Here, we'll take a look at where cucumbers originated, why cucumbers are such a nutrient-packed powerhouse, and how you can add cucumbers to your diet. We'll finish up with a couple of quick juice and smoothie recipes that can help you enjoy cucumbers quickly and easily.
Table of Contents
The Humble Cucumber: A Quick History
Cucumbers got their start in Southeast Asia, but today, these delicious gourds grow everywhere.
Cave explorations have shown that cucumbers have likely been cultivated as a source of food for more than 3,000 years. Cucumbers are even mentioned in the Bible (twice!). The first cucumbers were likely extremely bitter. Some cucumbers today are still bitter, but cross-breeding has remedied this problem in many varieties.
Vitamin-packed cucumbers made their way from Asia to France in the 9th century, and later to England. By the mid-1600s, cucumbers were a staple crop in North America.
Also known as Cucumis sativus, there are nearly 100 different types of cucumbers in the world, different in shape, size, and flavor.
Notable varieties include:
Bush Champion — Produces 8 to 11-inch gourds in just 60 days
Diva — A hybrid cucumber with a sweet and mild flavor
Early Pride — Dark green cucumbers that are resilient to many environmental conditions
Long Green Improved — Around since the mid-1800s, this variety is great for both pickling and eating
Poinsett 76 — Developed by a scientist at Cornell in 1976, the Poinsett is great for both sandwiches and recipes
Some varieties of cucumbers grow in a vine, while others grow in a bush. Most cucumber farmers and gardeners find that vine plants produce a higher yield, while bush plants are a better fit for smaller areas. Cucumbers can grow in any area that has seasonal temperatures that reach the mid-70s daily.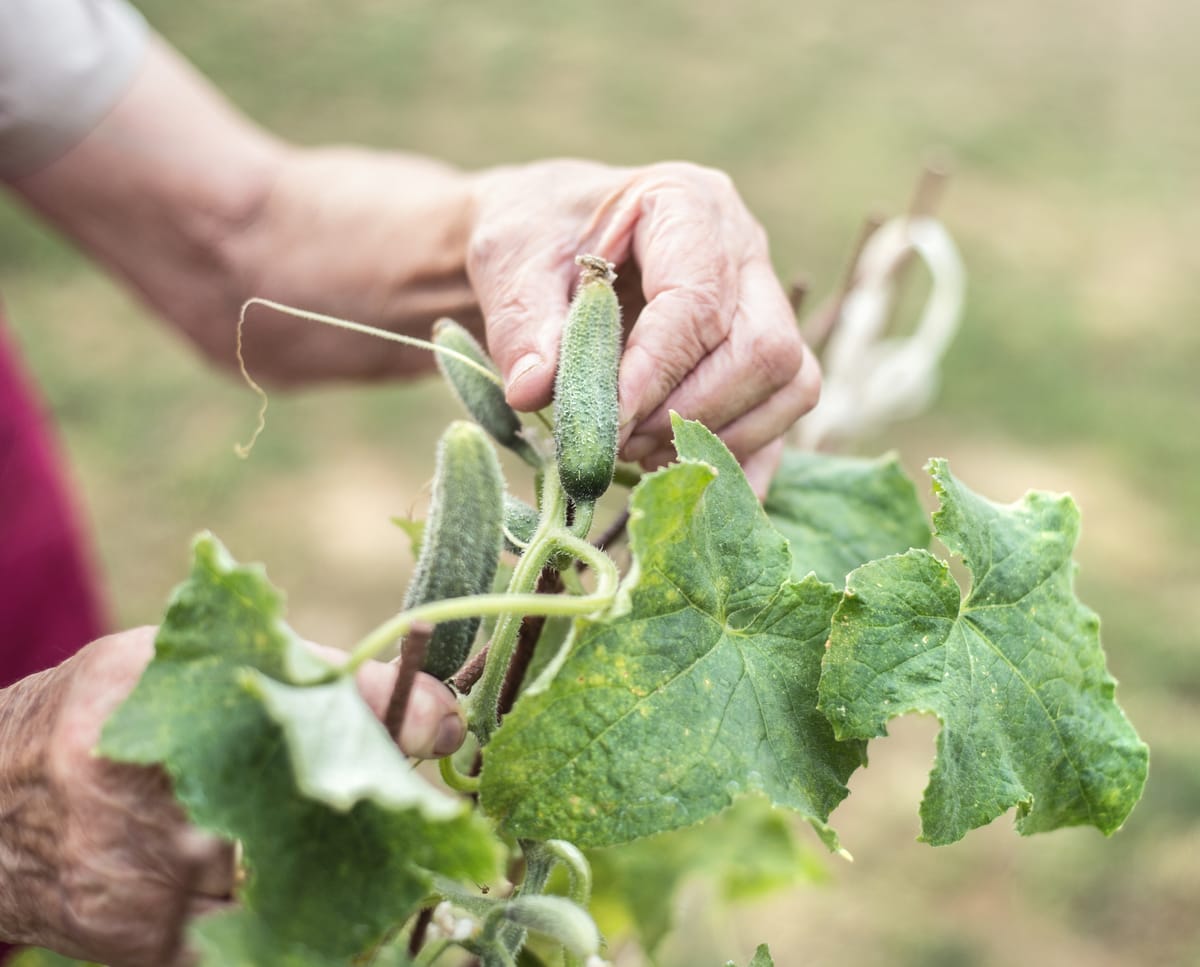 While it's possible to grow your own cucumber plants from the seeds of grocery store cucumbers, you probably wouldn't get a great yield (or a great vitamin content) as grocery store cucumbers are hybrids that don't do a great job at producing new plants. If you want to grow cucumbers in your garden, you're better off ordering seeds from a gardening company.
Cucumber Health Benefits
The minute you bite into a slice of cucumber, you can taste the light, refreshing vitamins and nutrients rushing into your system. Here, we'll take a look at the nutritional facts you need to know about cucumbers, as well as how these gorgeous gourds can positively impact your health.
One unpeeled, medium cucumber contains:
Calories: 30
Carbs: 6 grams
Protein: 3 grams
Fiber: 2 grams
Vitamin C: 10% of the recommended daily value
Vitamin K: 57% of the recommended daily value
Magnesium: 9% of the recommended daily value
Potassium: 12% of the recommended daily value
Manganese: 9% of the recommended daily value
Now, let's take a look at how adding cucumber to your diet can positively affect your health.
Cucumbers and Your Health: What You Need To Know
Cucumbers and Blood Health
If you or someone you love lives with type 2 diabetes, you know how important it is to be proactive in managing blood sugar. A 2011 study showed that when people with type 2 diabetes eat cucumber as a part of their regular diet, it can play a role in reversing the disease. The study touted the benefits of eating a diet high in non-starchy vegetables as a natural way to regulate blood sugar.
Of course, if you have diabetes, it's important to talk with your doctor about changes to your diet. Paired with following your physician's recommendations, eating a diet high in cucumbers and other similar vegetables can allow you to turn your health around, one meal at a time.
The potassium in cucumbers is also known for reducing blood pressure. While additional potassium can be a smart move for someone with high blood pressure, you'll want to chat with your doctor before changing any parts of your lifestyle that could affect your blood pressure or other aspects of heart health.
Serious Hydration Benefits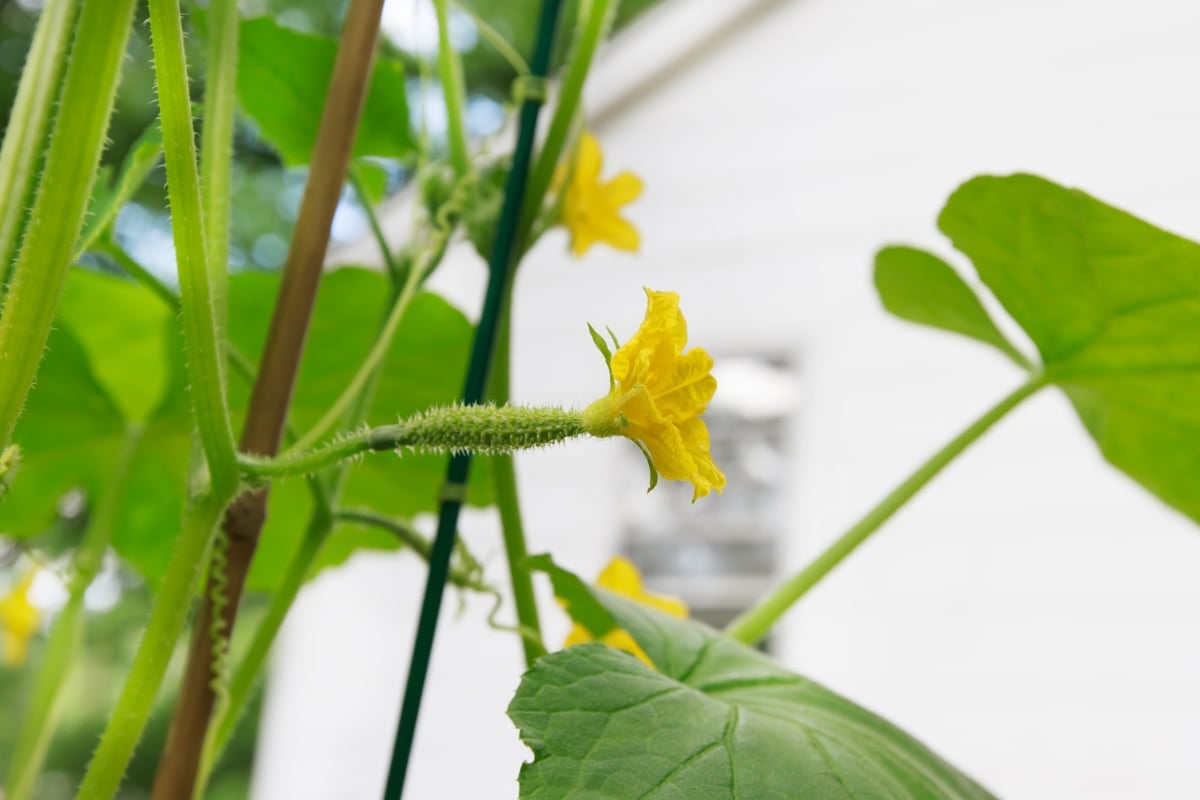 You know that you're supposed to drink plenty of water each day — most experts recommend dividing your body weight by two and working to get at least that number of ounces of water each day (for example, if you weigh 150 pounds, you should aim for at least 75 ounces of water). Many people struggle to hit that mark daily, and enjoying fruits and vegetables with a high water content can help your body get the hydration it needs to function properly.
Cucumbers are an excellent source of hydration, which means that they can help improve nearly every process in your body, from boosting your mood to aiding your digestive system in getting rid of waste.
A Cancer-Fighting Antioxidant Boost
Antioxidants are a key part of keeping your body healthy, especially when you deal with environmental, dietary, and emotional stress. When your body encounters stressors, you go through a process of oxidation, which can produce free radicals. Free radicals are associated with many types of serious chronic diseases, such as cancer and heart disease.
When you eat nutrient-dense foods with high antioxidant levels (like cucumber), you give your body a chance to stop the oxidation process, preventing free radicals from forming in the first place. Antioxidant-rich fruits and vegetables are the body's best natural defense against free radicals — and it's important that we consume antioxidant nutrients as often as possible. Current research shows that eating high-nutrient antioxidant foods, like cucumbers, can help to protect the body against diseases related to free radical development.
Weight Loss Support
If you're working to lose weight, you know how tough it can be to fight for every ounce of change on the scale. Thankfully, cucumbers may be able to help. An entire cucumber only contains about 45 calories, and this nutrient-loaded veggie can be a great way to add some bulk to a salad or a smoothie without driving up the calorie count.
Research has shown that eating a diet rich in foods with high water content and low-calorie counts can lead to weight loss success.
Improves Digestive Issues
Struggling in the bathroom? You're not alone. Many Americans deal with constipation from time to time, and consuming cucumbers can help you go with the flow a bit more easily.
Cucumbers pack a double punch when it comes to keeping you regular: the fiber helps to add bulk to the stool, helping your body to move things along, while the high water content in cucumbers helps to support healthy digestion.
While any type of fiber can be helpful for bathroom woes, pectin — a soluble fiber found in cucumbers — is known to be especially helpful for easing constipation.
Now that you understand why eating cucumber is such a smart move for your health, we'll take a look at how you can add cucumber to your day, boosting your health and providing your tastebuds with a treat at the same time.
Can You Eat Too Many Cucumbers?
While it's tough to overdo it on cucumbers due to the gourd's high water and fiber content, it is possible. Eating too much cucumber can cause digestive issues. Cucumber is high in vitamin K, and eating too much can cause blood clotting problems. People who take blood-thinning drugs shouldn't dramatically increase their cucumber intake without first talking to their doctor.
Adding Cucumber To Your Diet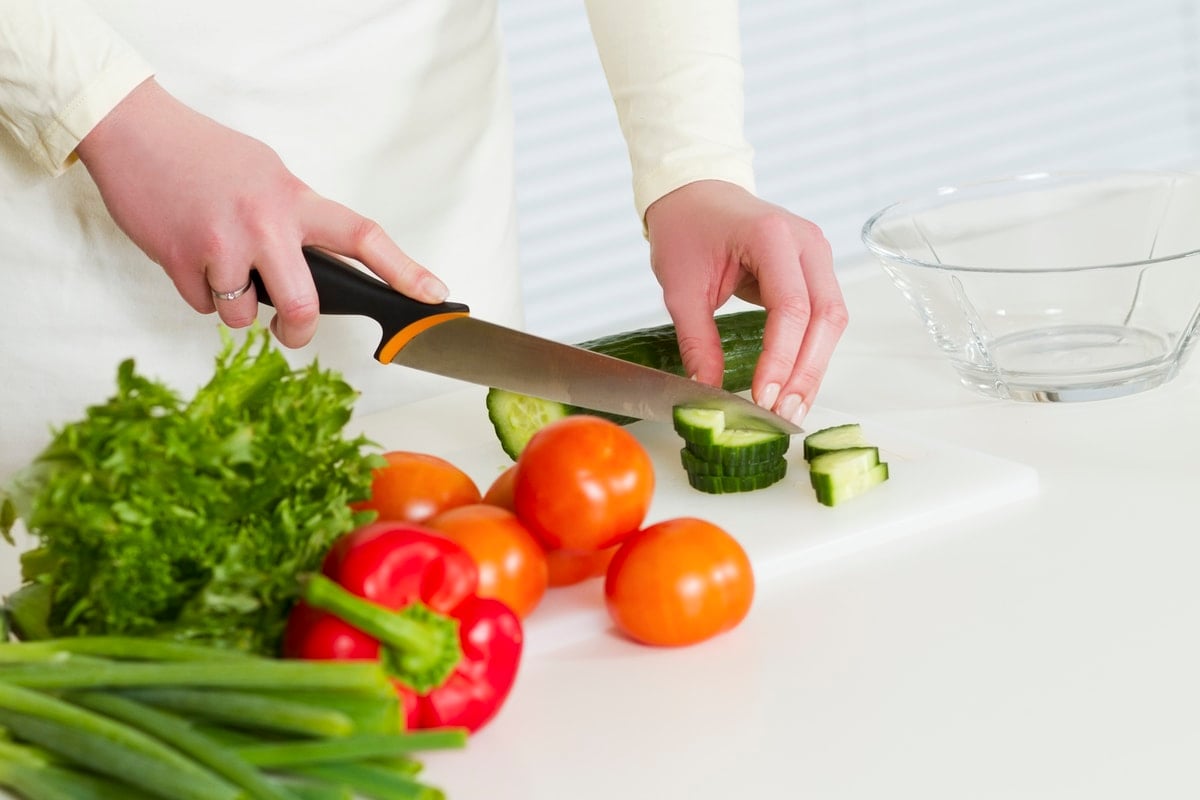 Cucumbers are delicious raw, as a part of a salad, as a fresh addition to a charcuterie board. Prefer to drink the benefits of fresh cucumber? Juices and smoothies are a great way to get in on the benefits of nutrient-dense cucumbers.
Juicing Cucumbers
Juicing cucumbers is simple. While you can peel these green gourds before placing them into your juicer, there's no need. If you don't care for the taste that the peel gives to your juice, try peeling half of your cucumber while leaving the peel on the other half.
If you find that the ends of cucumbers tend to clog up your juicer, feel free to cut them off before juicing. You don't need to chop up cucumbers or remove the seeds — the water content of cucumbers is so high that they're easily managed by most home juicers.
Try these fresh, light fruit and veggie juice combinations to get a kick of solid cucumber hydration into your day:
Spinach, orange, peach, and cucumber
Apple, pear, cucumber, and ginger
Sweet potato (peeled and cubed), cucumber, spinach, and pineapple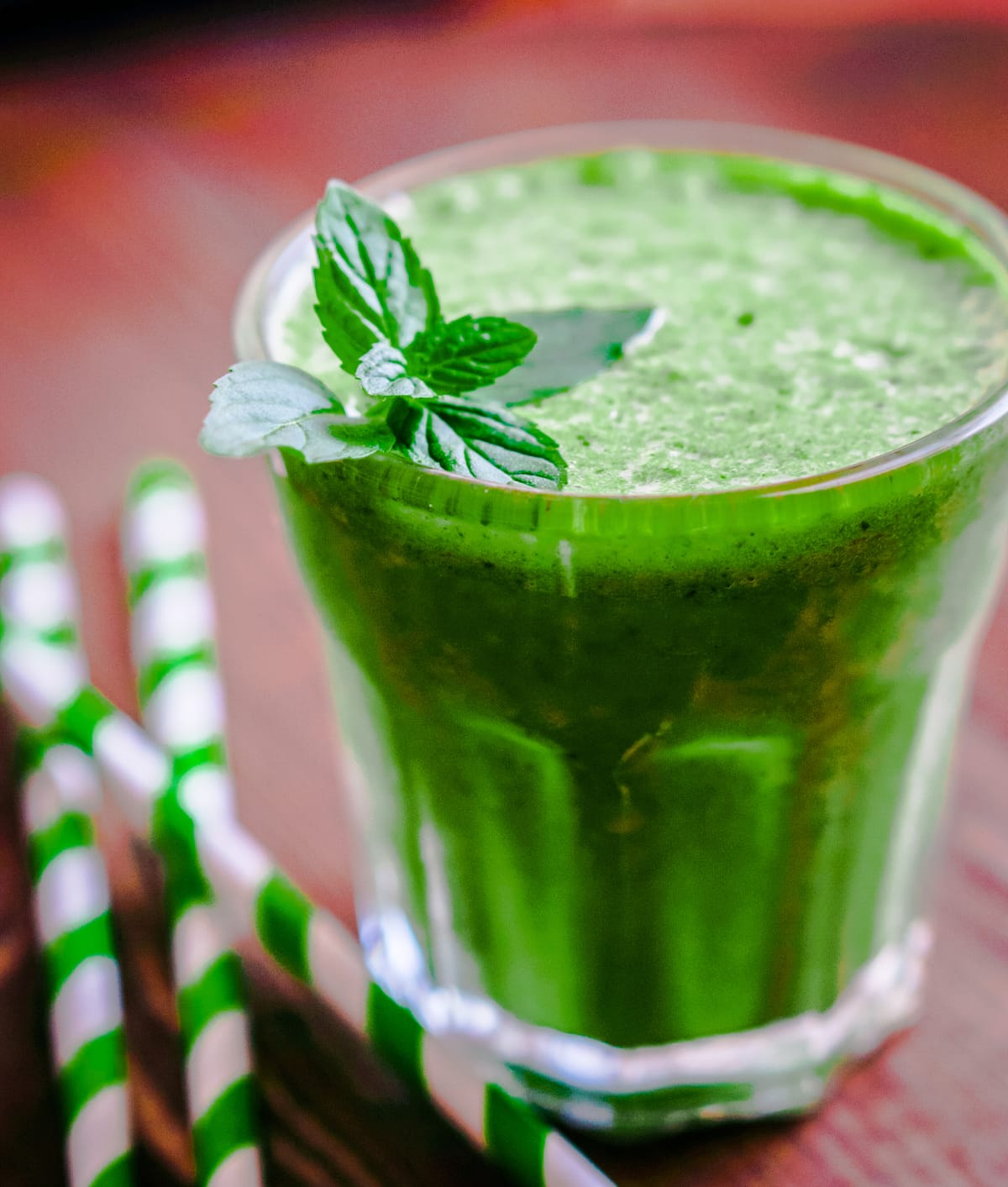 Adding Cucumbers To Your Fruit Smoothies
Prefer to add cucumbers to your fruit and veggie smoothies? Even better. When you add whole cucumbers to smoothies, you'll retain the gourd's fiber, providing your digestive system with the help it needs to run smoothly.
Try these cucumber-based smoothie ideas:
Coconut water, cucumber, apple, frozen mango, and plain yogurt
Cucumber, spinach, apple juice, frozen berries
Blueberries, raspberries, cucumber, orange juice, and coconut milk
Sources:
https://www.ncbi.nlm.nih.gov/pubmed/30302260
https://www.gardeningknowhow.com/edible/vegetables/cucumber/plants-from-produce-cucumber.htm
https://www.webmd.com/food-recipes/cucumber-health-benefits
https://www.ncbi.nlm.nih.gov/pmc/articles/PMC2908954/
www.ncbi.nlm.nih.gov/pmc/articles/PMC4848697/
www.ncbi.nlm.nih.gov/pubmed/26193861
www.ncbi.nlm.nih.gov/pmc/articles/PMC5084017/
www.ncbi.nlm.nih.gov/pmc/articles/PMC3168743/
https://www.healthline.com/health/food-nutrition/cucumber-water