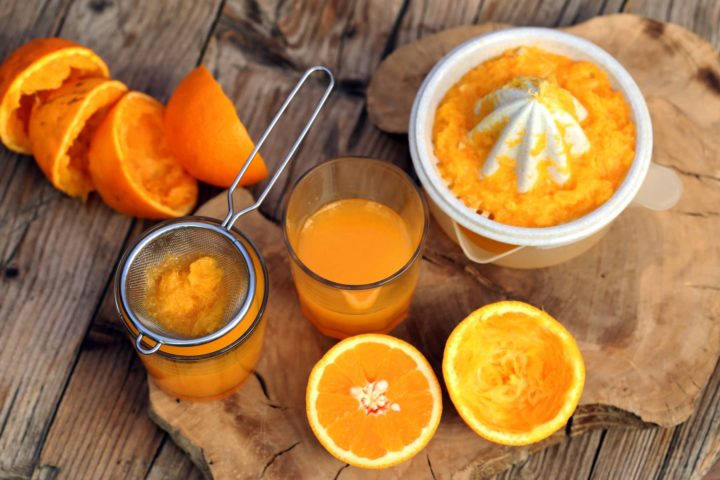 Unfortunately for us, orange juice does go bad after a while. And that is why we need to consume them as soon as possible to fully enjoy their freshness and flavor. Not only that, we get their all-natural benefits and avoid wasting any orange juice.
So, how long can orange juice — or what is colloquially known as OJ — stay fresh? And how do we know if our fresh OJ is already starting to go bad? Is it harmful to drink "expired" orange juice? What are its effects on our bodies?
Let's dive in and try to understand why orange juice goes bad after a while and everything related to it.
Table of Contents
Why Orange Juice Goes Bad
Orange juice, just like any other kind of juice, goes bad after a while. Spoilage mainly results from two main factors: oxidation and the presence of microbes.
Oxidation results from exposure to oxygen. This happens when you open your packaged orange juice purchased from the store or as soon as you make your freshly squeezed orange juice at home. And since you don't have the benefit of preservatives in your fresh orange juice, it's going to spoil before a store-bought one — even when they're both in the fridge.
The longer the homemade orange juice or the store-bought orange juice is exposed to the oxygen in the air, the faster the oxidation process occurs. That leads to a change in color (from a light shade of brown to brown), changes in aroma, and changes in nutritional value, especially in the vitamin C content of your orange juice.
That is why stores prefer to sell orange juice in bottles, cans, or any sort of package that ensures a longer shelf life as long as they remain. But, even if you leave your orange juice unopened for some time, it will still go bad eventually. That is why juice manufacturers place an expiration date on their products.
Another cause of spoilage is the presence of microbes. As we all know, microbes are present virtually everywhere and they can even exist in our fruit juices. The longer the orange juice stays open and exposed to the environment, the more microbes will multiply and contaminate your juice. In this case, putting your juice in the refrigerator or even in the freezer will definitely delay spoilage because frozen orange juice lasts for a long, long time.
How Long Does Orange Juice Last?
According to StillTasty, the shelf life of your orange juice depends a lot on how you store it and also on your preferred type of orange juice.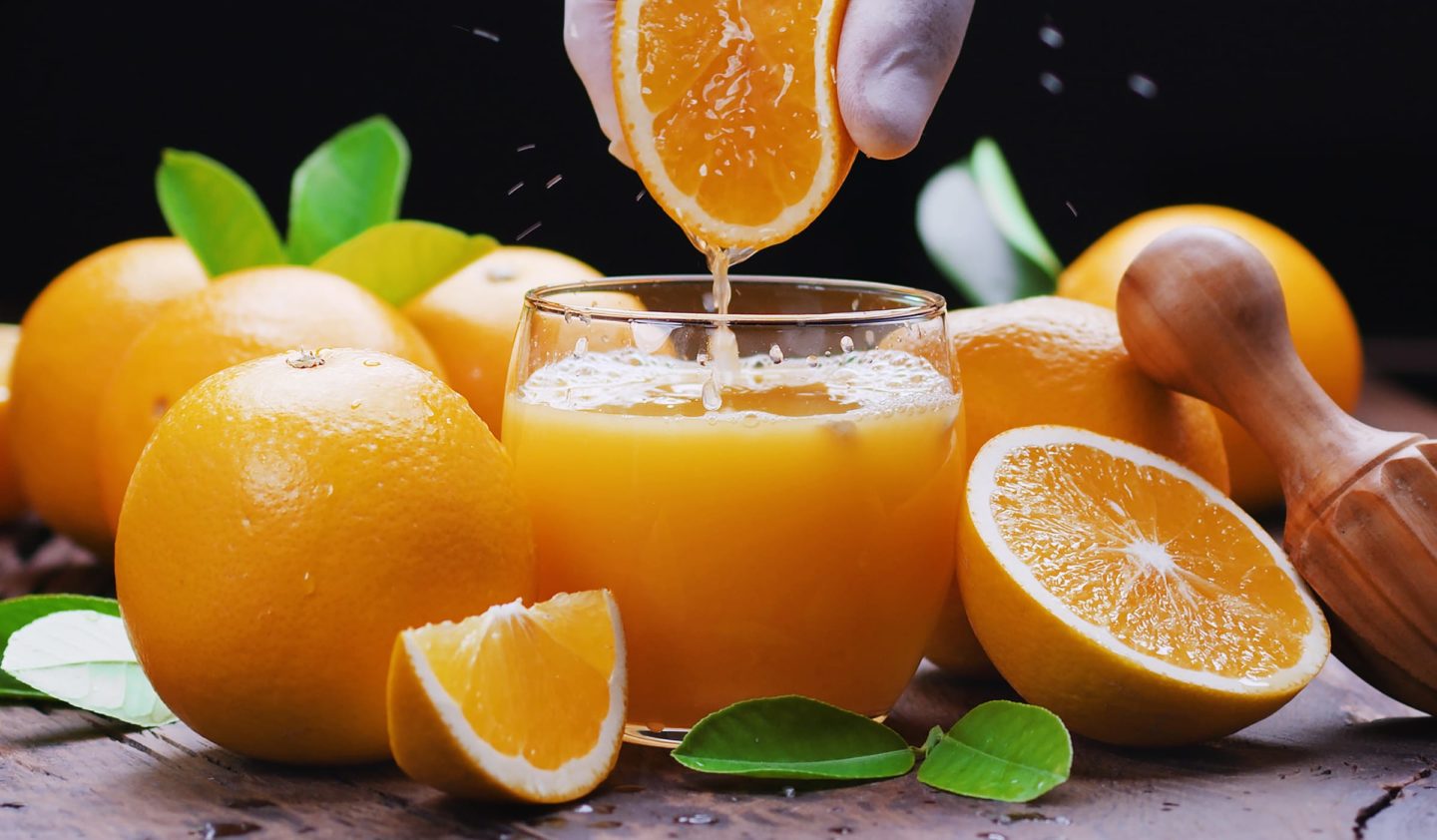 Fresh Orange Juice
Freshly squeezed orange juice or homemade juice has the shortest shelf-life, especially if it has pulp in it. So, if you prefer homemade orange juice that has optimal freshness, it's best to drink it within the day. If you cannot consume it within 24 hours, it is still safe to drink within 2-3 days. But of course, be sure to store it in a container with an airtight lid in the fridge; otherwise, the juice will be spoiled in just a few hours!
Store-Bought Orange Juice
Unopened OJ from the refrigerated section will last up to two weeks past its best-by date. But, once you've opened the carton, be sure to consume it within seven days.
For commercially canned or bottled orange juice (it's stored on shelves and is unrefrigerated), it may last for 12 to 18 months. Make sure to store the cans or bottles in a cool area, like the pantry. These types of orange juices usually last longer because of the preservatives added to the juice. Once opened, you should refrigerate them and consume them within a week. This also goes for unpasteurized juice.
Pasteurized Orange Juice
Unopened packaged orange juice purchased from stores, especially the ones that have been pasteurized, lasts for a pretty long time. Pasteurized juice has the advantage of undergoing the process of pasteurization. It ensures that any harmful bacteria such as Salmonella or E. coli in the juice are destroyed — thereby prolonging its shelf-life.
If left unopened, it will keep well for up to one to two years! If you've already opened it, be sure to consume it within seven to ten days.
Frozen Orange Juice
One to two years is a pretty long time for you to delay drinking your juice, I should say. But there's an even better method for prolonging the freshness of your orange juice. And that is achieved by freezing it.
To freeze your orange juice, store it in an airtight container, and be sure to leave at least half an inch of headspace at the top as the juice will expand when frozen. When properly stored, the frozen juice will maintain its best quality for about 8 to 12 months. Plus, it will remain safe to consume beyond that time and it will practically last forever!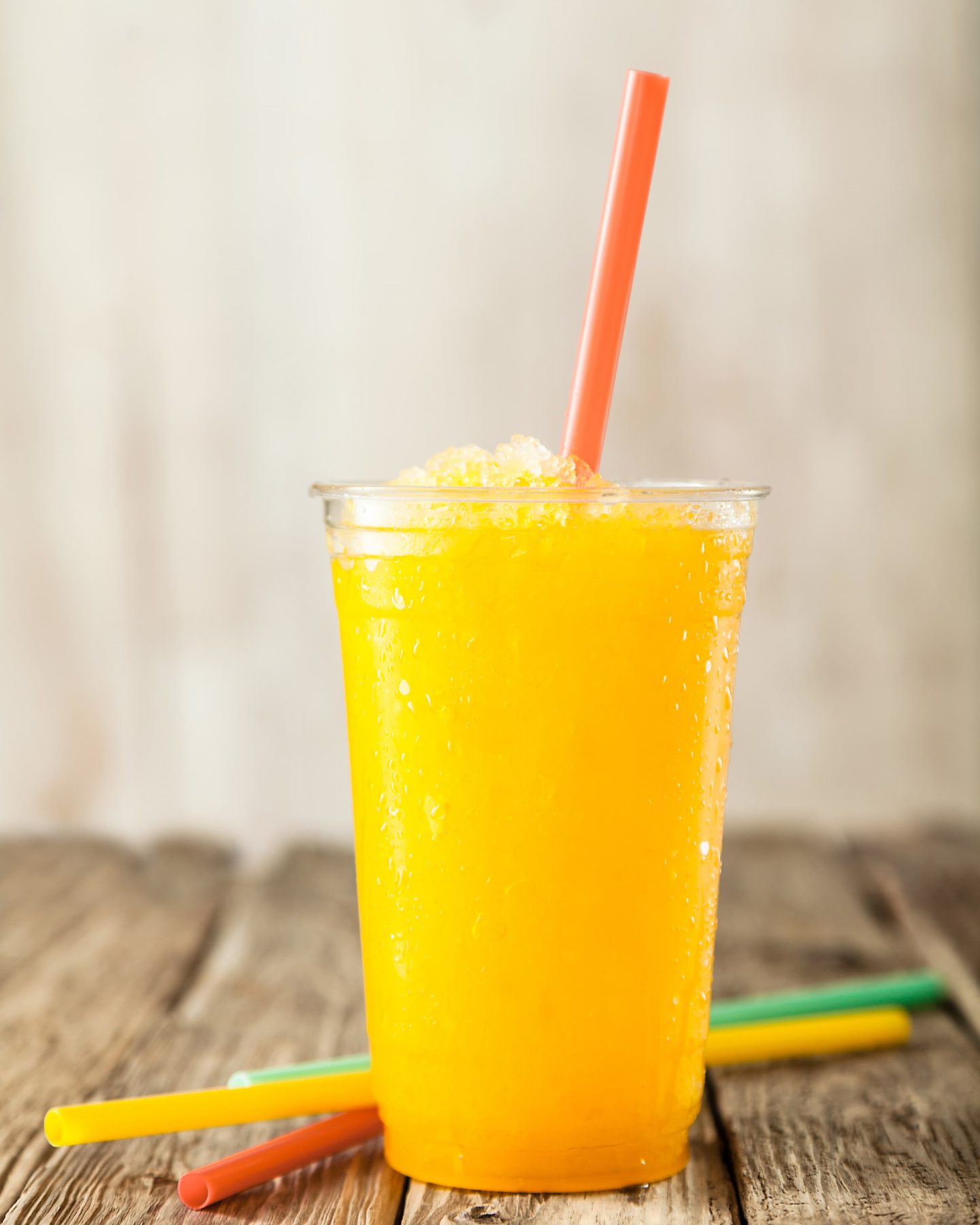 If you wish to defrost your frozen orange juice, it can be kept in the fridge for an additional 3 to 5 days before use. However, orange juice that was thawed in the microwave or in cold water should be used immediately.
A very important point to stress here is that, according to a study published in the National Library of Medicine, vitamin C concentrations decreased after the frozen storage of orange juice due to the oxidation of ascorbic acid, with levels tested after an interval of 7 days.
3 Ways to Identify Spoiled Orange Juice
There are 3 common ways in which you can identify if your fresh juice has turned into expired orange juice.
1. Observe the juice's appearance.
You can easily do this. Just pour the juice into a transparent vessel or glass. If no transparent glass is available, you can observe the appearance of the juice while pouring it into any container.
Take note of the color, whether there are any changes (any shade that goes from slight brown to murky brown) and whether it appears darker than normal. Also, note the appearance of any molds that have grown in the juice or any unusual masses. If you observe any of these changes, you should discard your orange juice immediately.
For unopened juice or packaged juices, if the container already has some bulges, then it's time to throw out your orange juice because this is a sign of fermentation.
2. Smell the juice.
If the orange juice has a sharp, rancid, or sour scent similar to that of alcohol or vinegar, this is another sign of fermentation and you must discard your juice right away.
3. Taste the juice.
Do take note that this action entails a risk of having an upset stomach and other consequences. So do this only if you're still not convinced after performing the two steps mentioned beforehand. If it tastes strange, sour, fizzy, or just plain terrible, it's definitely a sign for you to throw out that orange juice now.
To reduce the risk of any consequences, if you really wish to taste the suspected spoiled juice, be sure to taste only a very small amount, spit it out immediately afterward, and rinse your mouth with water.
In cases where you feel that the orange juice has been kept for too long, and has likely expired already, it's better to assume that and to discard your orange juice rather than risking an upset stomach. But if you wish to give your orange juice the benefit of the doubt, it's all up to you.
Consequences of Drinking Expired Orange Juice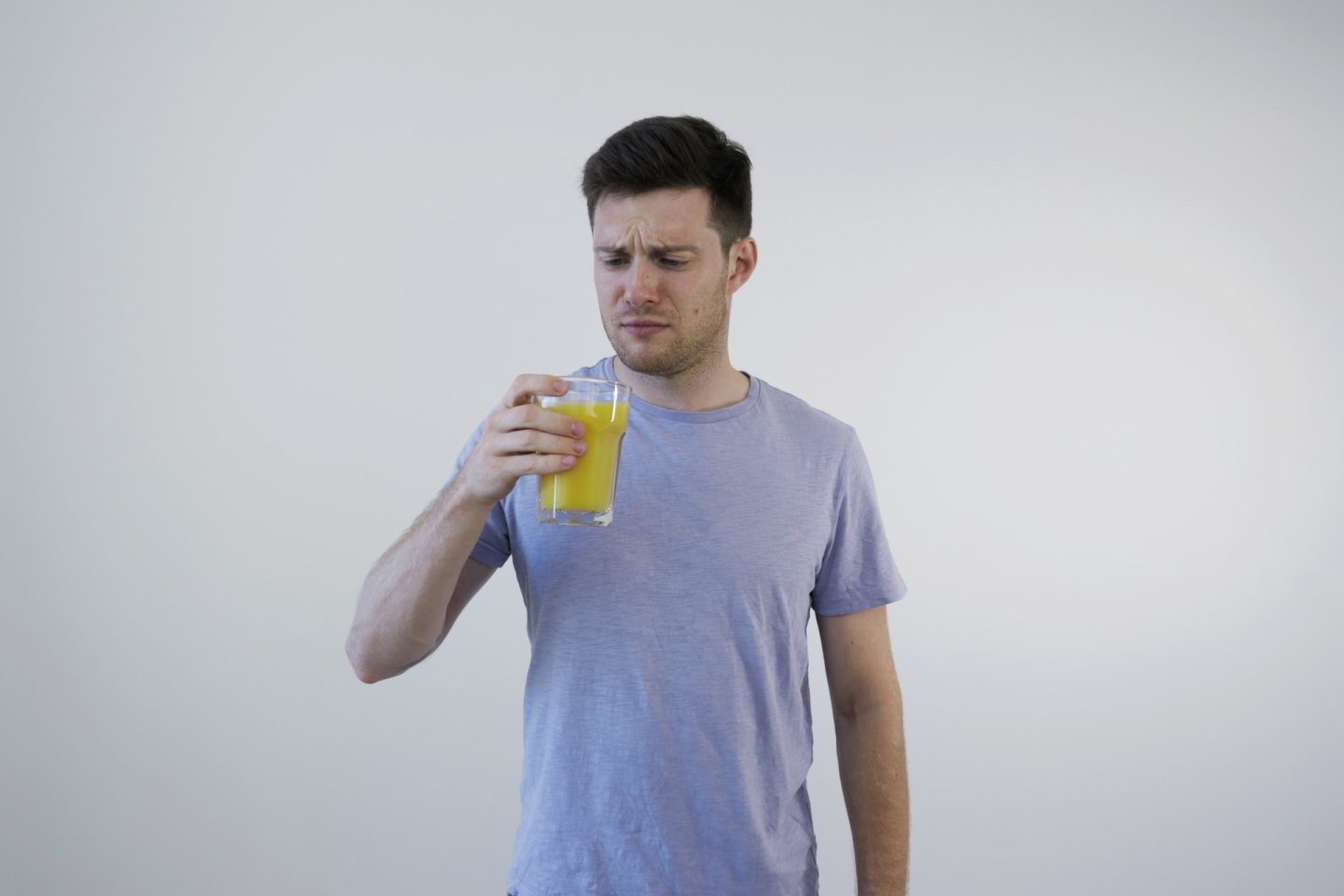 Nobody wants to drink any expired juices, so just in case you accidentally drank expired orange juice, here are some of the expected consequences.
When orange juice expires or becomes spoiled, the harmful bacteria break down and convert the juice into alcohol and sugar. Gradually, it will become poisonous. Expired orange juice, depending on the amount ingested, may also cause an upset stomach that results in nausea, vomiting, or diarrhea. Problems resulting from indigestion may also occur.
Some types of microorganisms in the expired orange juice may even cause serious and fatal consequences like difficulty in breathing, a high fever, and dizziness, which all require medical attention.
A heavier precaution should be undertaken by those with compromised immune systems and those who are pregnant. Some of the microorganisms in expired orange juice may be very harmful under these conditions, even if the expired orange juice was previously pasteurized.
Should I Add Preservatives to My Homemade Orange Juice?
Now, we know how to store and prolong the shelf-life of our orange juice. We've also learned about the effects of ingesting expired juices. So, now it's very clear we must do all we can to ensure that our orange juice has a long shelf-life. That includes adding preservatives to our fresh homemade orange juice.
Chemical preservatives, such as sodium benzoate and potassium sorbate, are commonly used in fruit juices and beverages to extend their shelf life. However, consumer demand for fresh and safe foods without synthetic preservatives has led to an increased interest in using natural food preservatives.
Preservatives and preservation techniques prevent foods from oxidizing and spoiling quickly. They shouldn't be a problem if we wanted to add or apply them to our homemade orange juice. But, is adding preservatives a safe choice for us? Here is what the US Food & Drug Administration says:
"Today, food and color additives are more strictly studied, regulated, and monitored than at any other time in history. FDA has the primary legal responsibility for determining their safe use.
To market a new food or color additive (or before using an additive already approved for one use in another manner not yet approved), a manufacturer or other sponsor must first petition the FDA for its approval. These petitions must provide evidence that the substance is safe for the ways in which it will be used.
As a result of recent legislation, since 1999, indirect additives have been approved via a premarket notification process requiring the same data as was previously required by the petition."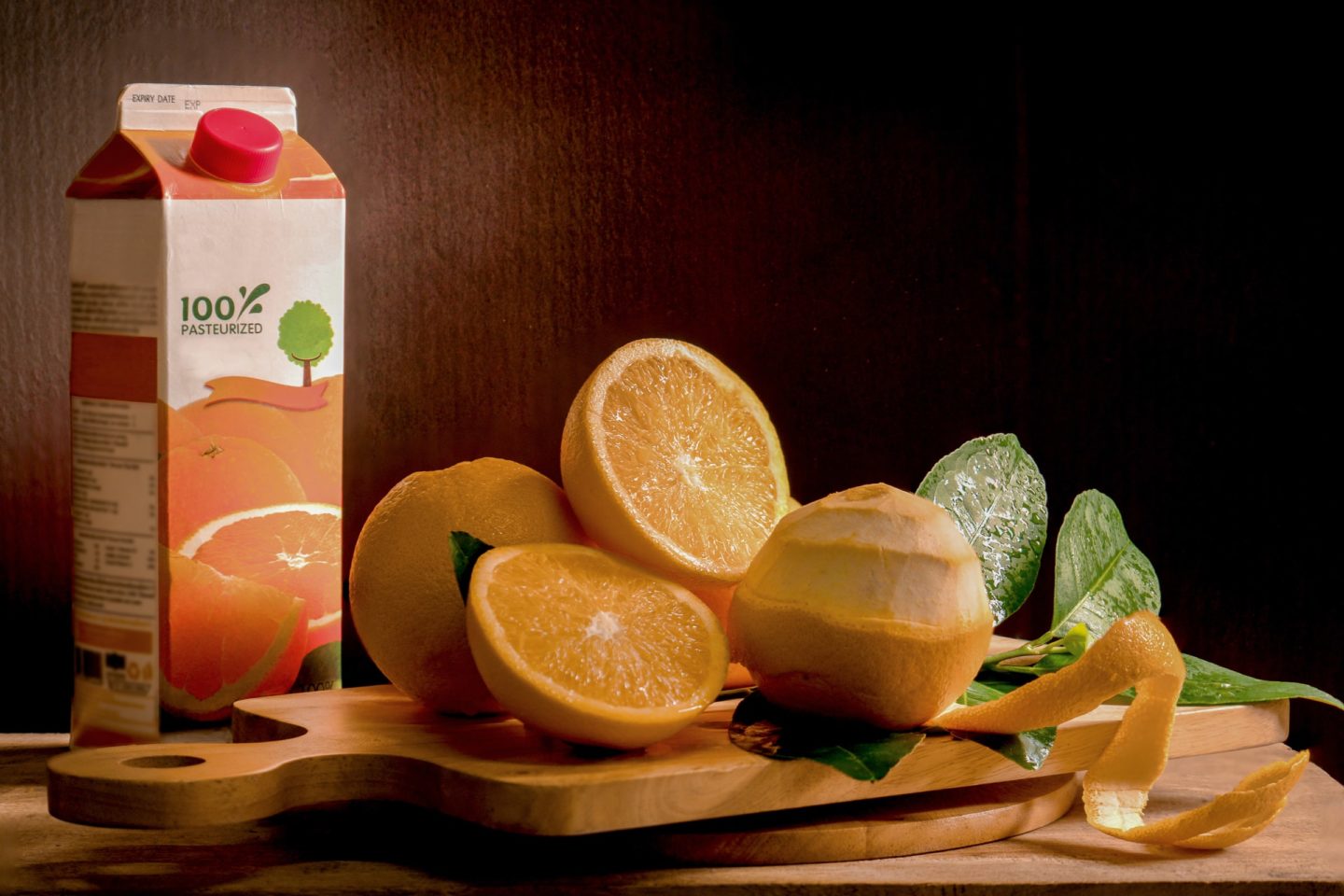 But, we must keep in mind that because of the inherent limitations of science, the FDA can never be absolutely certain of the absence of any risk from the use of any substance. Therefore, the FDA can only determine — based on the best science available — if there is a reasonable certainty of no harm to consumers when an additive is used as proposed.
And so, whenever we do our juicing and we want to make sure our juices stay fresh longer, we better use natural preservatives like salt, sugar, and vinegar.
Summary
At the end of the day, just like most good and enjoyable things on this earth, orange juice can go bad. We must be vigilant enough to ensure that the juice we're drinking is still fresh and safe to ingest. Let's make it a habit to always take note of the expiration dates of our juices and see to it that we're not keeping our orange juices refrigerated longer than what is advised.