Citrus, Spinach, and Other Superfoods Come Together To Create The Green Clean: An Immunity Boosting Juice Treat.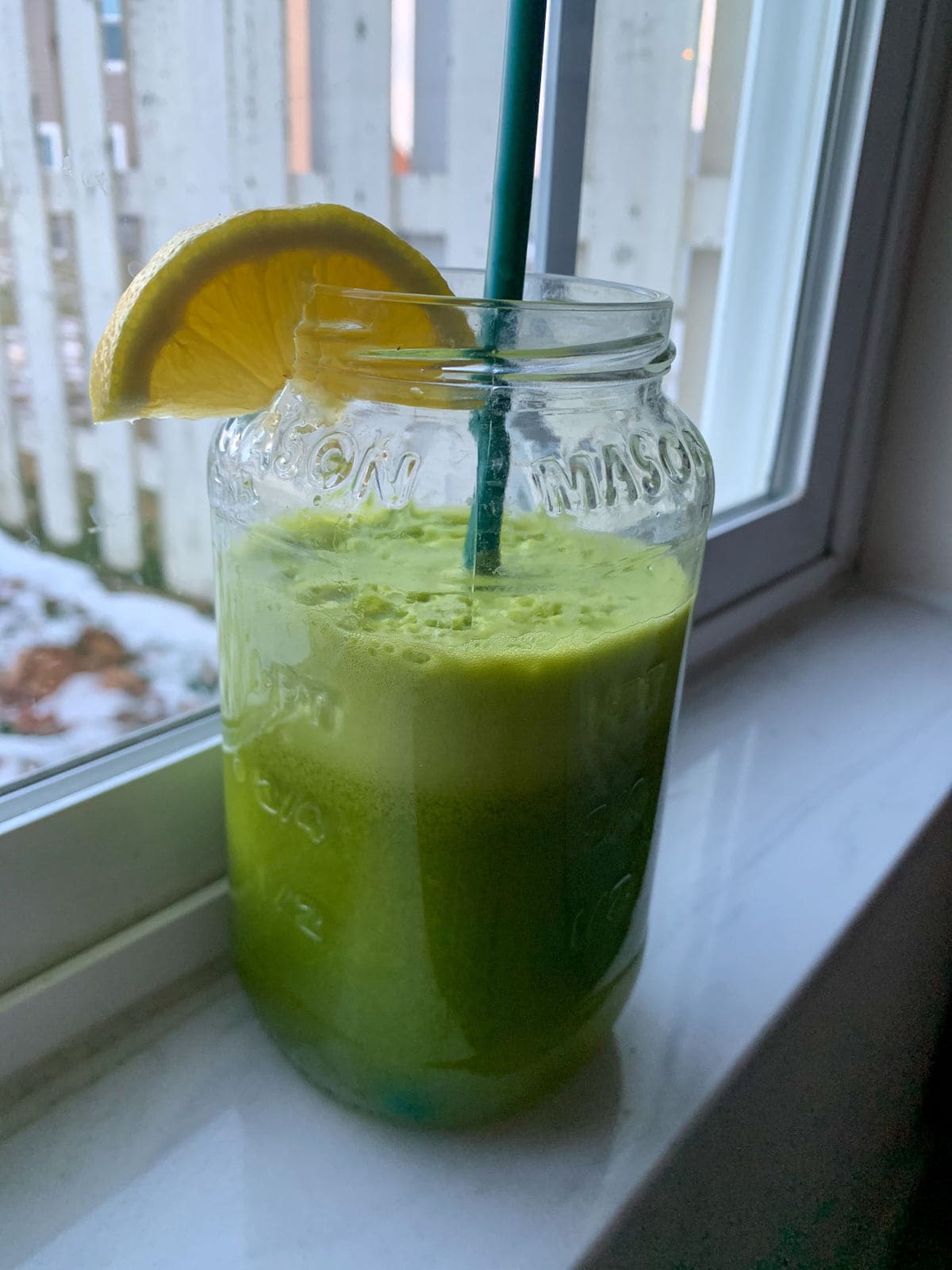 As a fitness instructor, mom, and track coach, I've been at the helm of my Breville juicer for years. I've made some great juices over the years — and plenty of not so great ones, as well. This immunity-boosting juice recipe — dubbed The Green Clean — is one that I go back to time and again, whether I've overdone it with weekend treats and need to get some nutrients into my system or simply want to keep my immune system strong during cold/flu (and COVID-19) season.
This recipe isn't overly complicated — you'll be able to find everything you'll need to create this immune boosting juice in a standard grocery store. Prep is easy (you can toss everything but the citrus straight into your juicer), and if you're anything like me and clients I've shared this recipe with, you'll feel the energizing effects shortly after you finish a glass of this bright green goodness.
Table of Contents
Immunity-Boosting Juice Ingredients
Now more than ever, it's important to keep your immune system strong, and immunity boosting juices can help. Cold weather always leaves the body more susceptible to germs, and in the wake of the pandemic, it's essential that you give your immune system a fighting chance.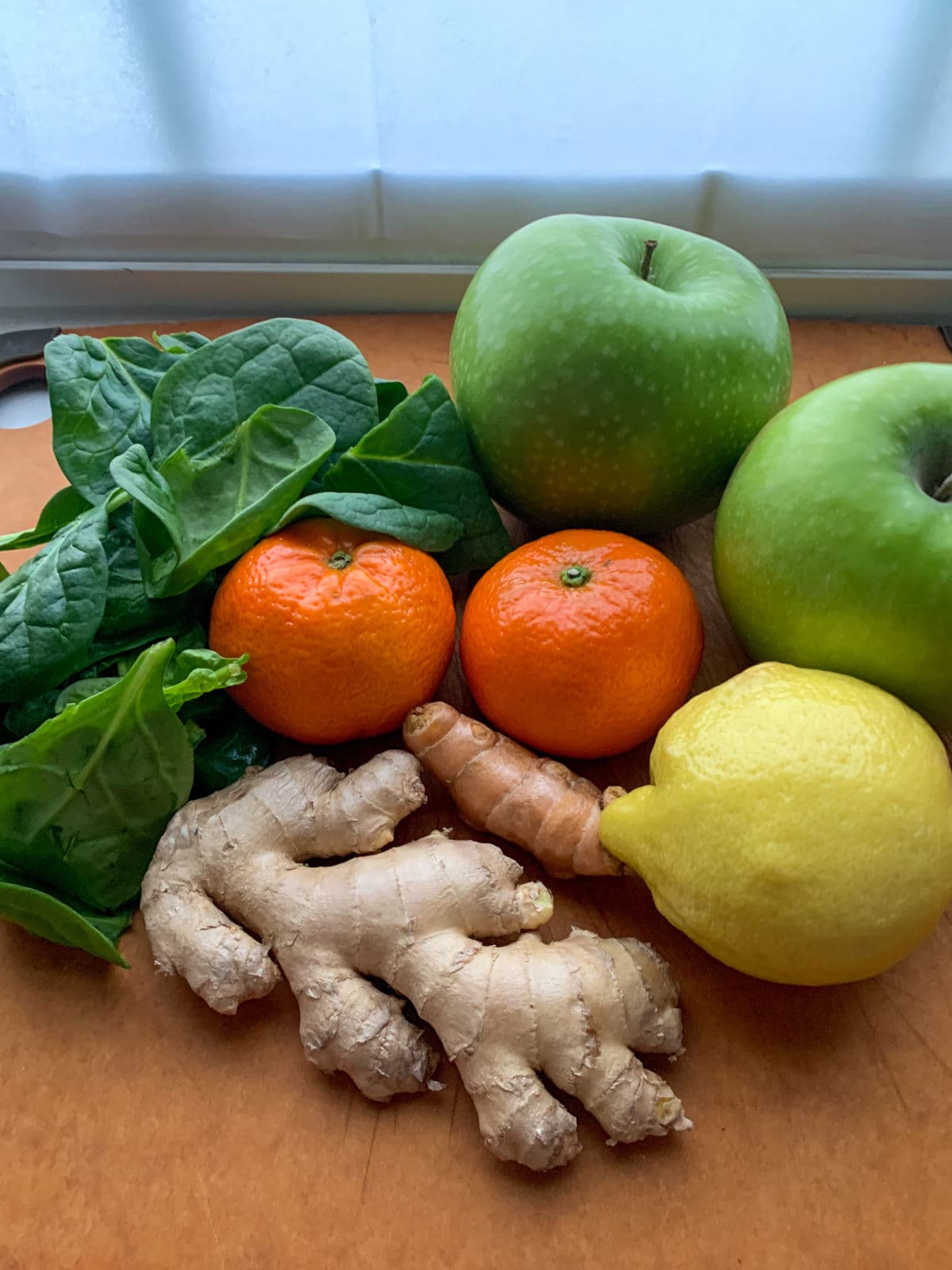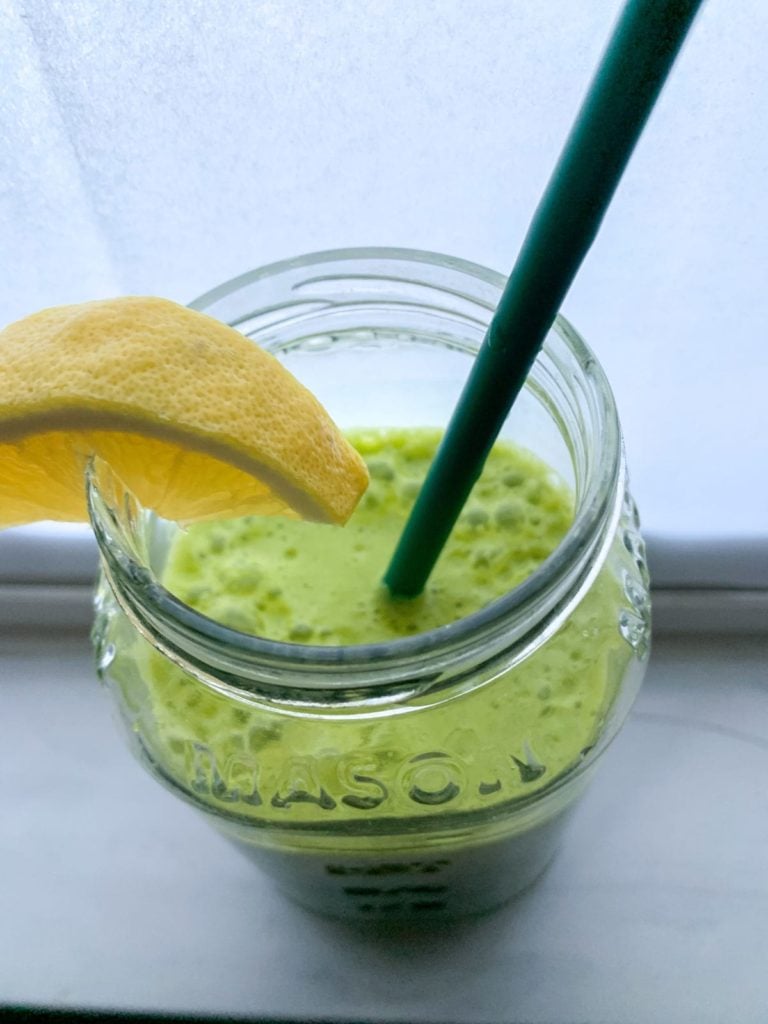 Creating a new juice always takes some trial and error. When I began building this immune system booster, I played around with different citrus options quite a bit (even adding grapefruit once — a little too sour for my tastes). It took me awhile to land on this perfect blend of fruits and veggies. Let's take a look at how each ingredient gives you the immunity boost you need.
Next, let's take a look at exactly what you need to do to create your own perfect Green Clean.
Recipe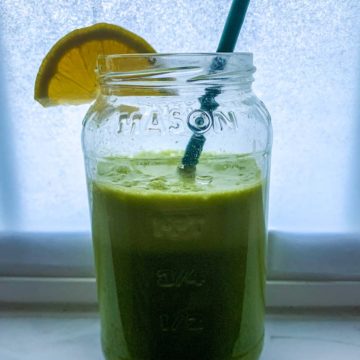 Green Juice To Boost Your Immune System Recipe
Citrus, Spinach, and Other Superfoods Come Together To Create The Green Clean: An Immunity Boosting Juice Treat
Ingredients
1

inch piece

ginger root

1

inch piece

turmeric root

1

orange

or two clementines

2

c

spinach leaves

2

green apples

you can cut one, if you watching sugar levels
Instructions
Peel the orange(s), and slice the peel off of the lemon.

Depending on the capability of your juicer, you may need to core the apples.

Introduce the ingredients into the juicer one at a time, using the high-speed juicing option for all items except spinach (always use low-speed for leafy greens).

Garnish with a slice of lemon if you like, drink immediately.

The sooner you consume your juice, the better it will taste, and the more nutrients it will retain. If you can't drink your juice right away, or if you want to double the recipe and save a serving for later, you can keep it in the fridge for up to 24 hours.