Chestnut mushrooms are becoming more popular nowadays due to their delectable taste, but only a few sources will tell you everything about them. Well, you're on the right page.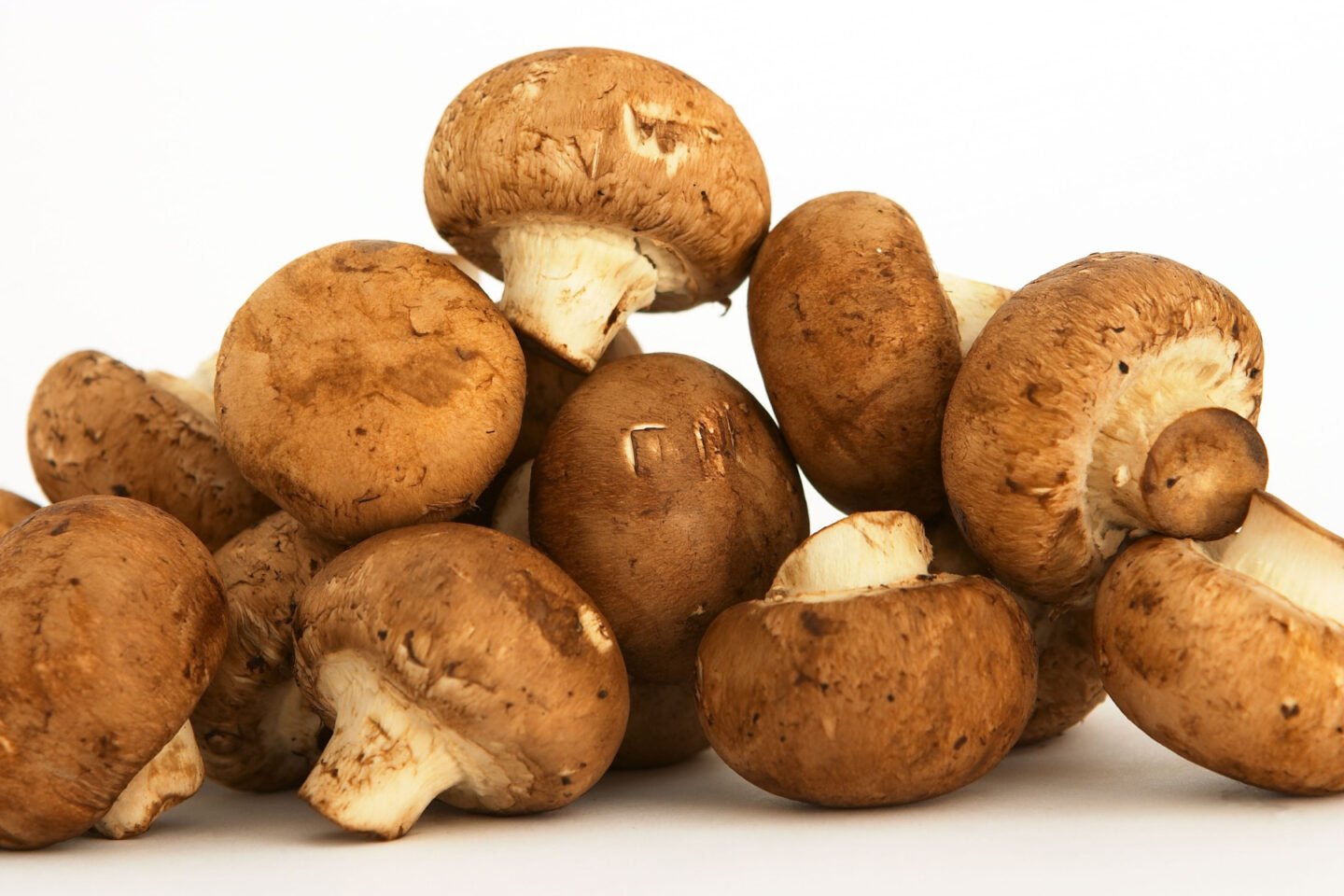 Chestnut mushrooms are a collective term for wild mushrooms with a meaty and nutty taste. They are becoming a popular addition to dishes as a meat alternative. Not only do they have a delectable taste, but they also offer numerous health benefits.
This article will discuss what mushrooms are, including the types of chestnut mushrooms, their taste and flavor profile, and their health benefits.
This article will also include a complete guide on how to grow, prepare, cook, and store chestnut mushrooms and a list of chestnut mushroom substitutes.
Table of Contents
What Are Chestnut Mushrooms?
Chestnut mushrooms, such as Agaricus bisporus, Pholiota adiposa, and Agrocybe aegerita, are a type of edible mushroom native to the grasslands of Europe and North America but are becoming more popular worldwide.
Variation avellaneus, also known as "brown caps," is one of the most popular varieties of mushrooms and is highly sought after by chefs and home cooks alike.
The Avellaneus variation has a large, convex cap that is pale to dark brown and covered in small, white scales, which gave it its other name, "brown caps." The flesh is firm and white and has a pleasant, nutty flavor that is slightly sweet.
Like other types of mushrooms, chestnut mushrooms are highly versatile but are way more flavorful. You can use them in stir-fries, omelets, soups, stews, casseroles, and other savory dishes.
Types of Chestnut Mushrooms
Before going any further, it's essential to understand that there are different types of chestnut mushrooms, and their scientific names are vital to understanding them.
Pholiota adiposa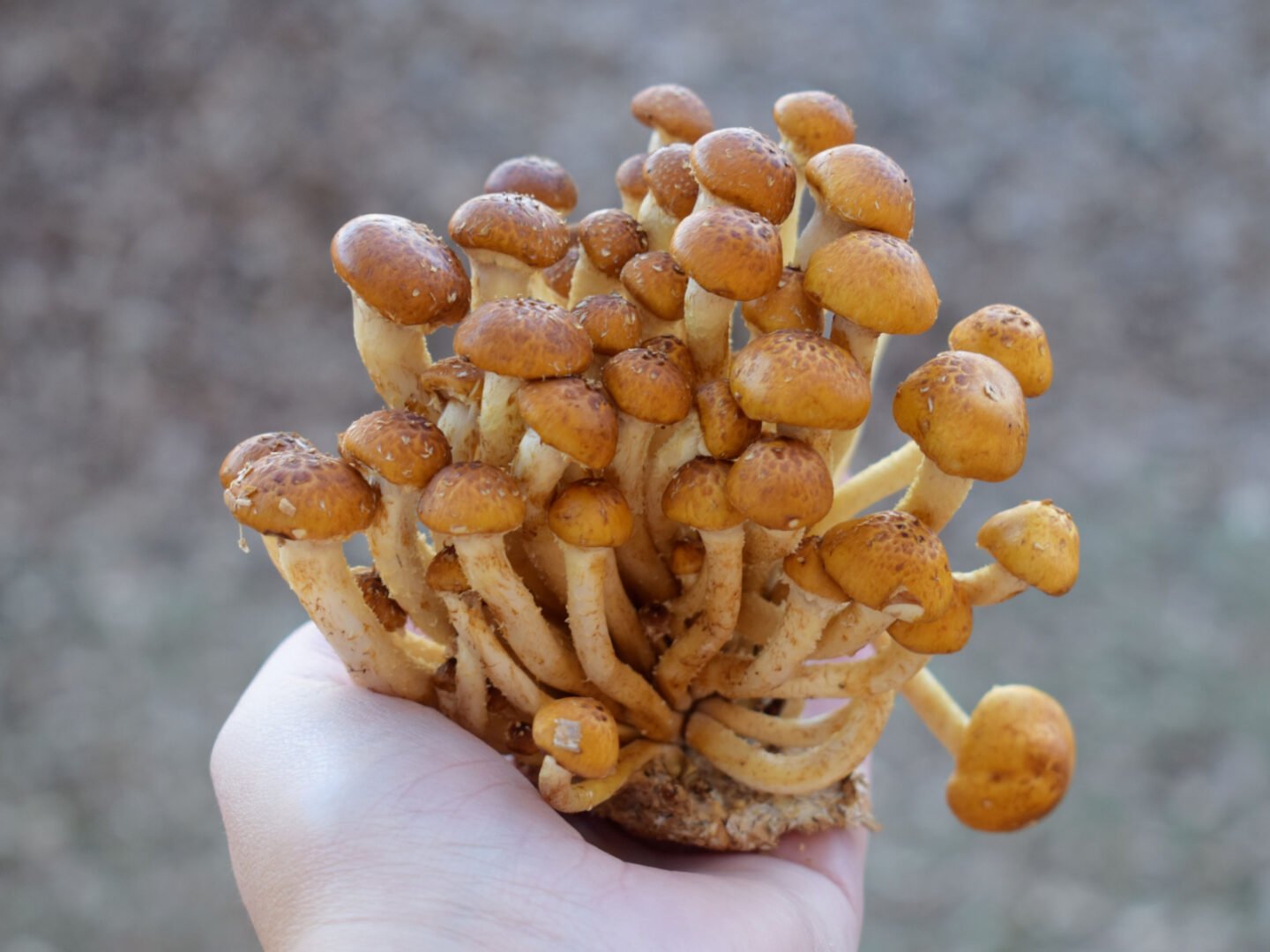 The chestnut mushrooms from the species Pholiota adiposa look like the American chestnut tree, where they got their name. This type of chestnut mushroom often grows on beech trees and looks like the magic mushrooms you see in fairytales.
Agrocybe aegerita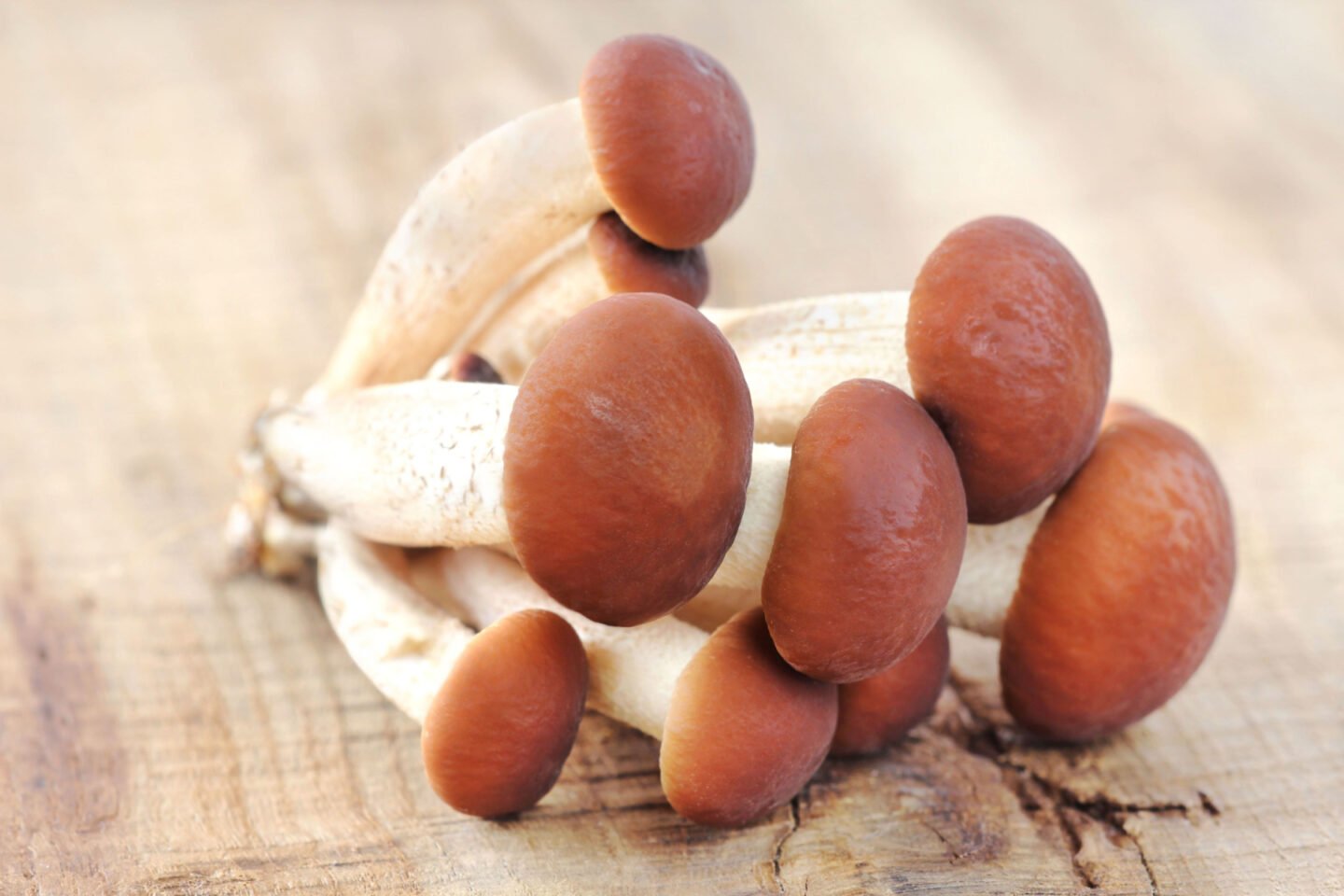 Although Agrocybe aegerita is commonly known as the Pioppino mushroom, some people call it the chestnut mushroom. Unlike the chestnut mushroom from Pholiota adiposa, the Agrocybe aegerita has a smooth texture and a more uniform brown color.
You can quickly tell them apart by their long stems and rounded caps. You often see them grow in the wild on poplar trees.
Agaricus bisporus var. Avellaneus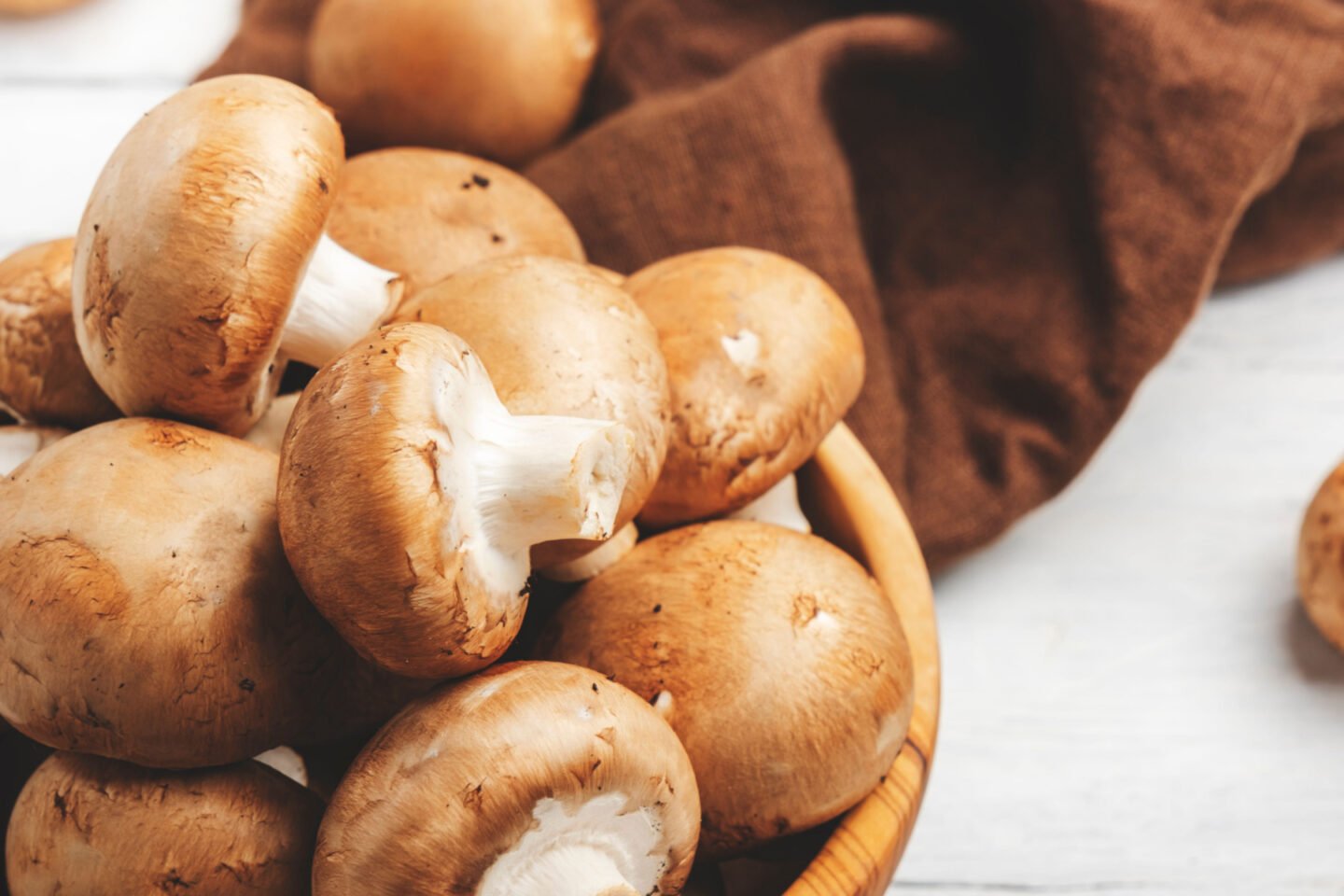 The chestnut mushroom, Agaricus bisporus var. Avellaneus, is a close relative to the white button mushroom but has brown caps. They are more popular due to their rich flavor and chewy texture.
What Do Chestnut Mushrooms Taste Like?
Chestnut mushrooms are a popular variety of wild mushrooms known for their meaty and nutty flavor, making them a popular vegan meat alternative.
Chestnut mushrooms have a rich and earthy flavor profile, with hints of nuttiness and a slight smokiness. You can quickly tell the savory, sweet, and slightly bitter aftertaste. People often compare them to the taste of roasted chestnuts, which is where they get their name.
The flavor is robust enough to hold up to strong seasonings and spices, making it a popular ingredient in many dishes, from soups and stews to stir-fries and pasta sauces.
When chestnut mushrooms are cooked, they give off a rich, nutty smell that makes any dish taste even better. I recommend sautéing them in butter or oil to achieve this rich taste.
Can You Eat Chestnut Mushrooms Raw?
Although experts suggest that edible mushrooms need cooking before consumption, it's generally safe to ingest raw chestnut mushrooms, especially when you grow them in your garden or buy them from a trusted grower.
People often eat raw mushrooms with rice and a dipping sauce, usually a mixture of balsamic vinegar and soy sauce. However, raw mushrooms often lead to indigestion. Moreover, you also get the same nutrients even after cooking them.
Chestnut Mushroom Health Benefits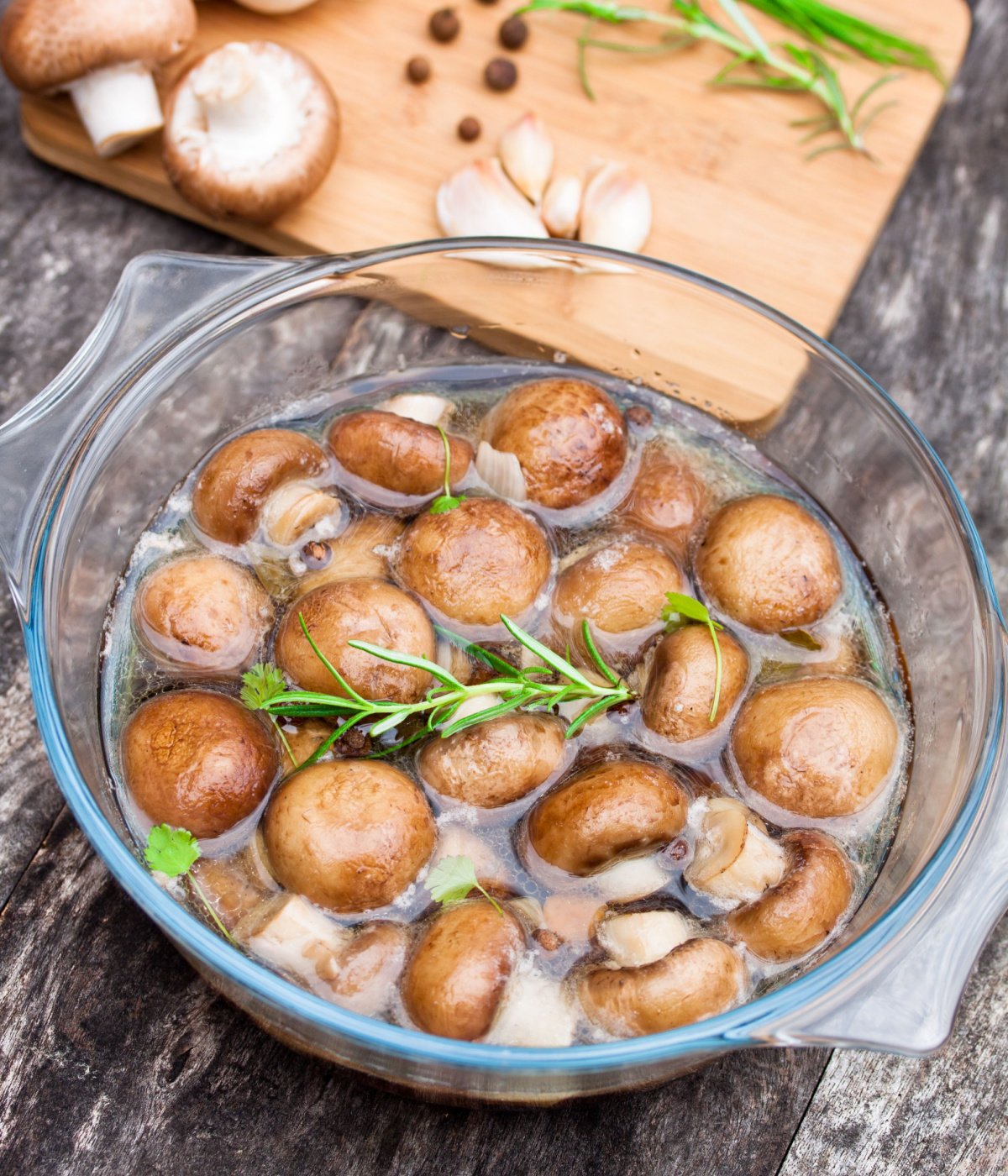 Nutrient-Dense
If you eat them as part of a healthy, well-balanced diet, chestnut mushrooms can benefit your health in many ways.
According to the USDA's nutrition facts, one cup of sliced chestnut mushrooms (about 140 grams) contains the following nutrients:
Calories: 22
Protein: 3 grams
Fat: 0.3 grams
Carbohydrates: 4 grams
Fiber: 1 gram
Sugar: 2 grams
Sodium: 5 mg
Potassium: 420 mg
Vitamin C: 2% of the daily value (DV)
Vitamin B6: 5% of the DV
Niacin: 4% of the DV
Phosphorus: 14% of the DV
Copper: 15% of the DV
As you can observe, chestnut mushrooms have low calories and carbohydrates, which makes them an excellent option for people trying to manage their weight and sugar levels.
Chestnut mushrooms are also very easy to add to your diet due to their delectable taste.
Anti-Inflammatory
Although inflammation is a natural body response to injury or infection, chronic inflammation can contribute to the development of several diseases, including cancer, heart disease, and autoimmune disorders. Eating chestnut mushrooms helps with the body's inflammatory response.
According to this 2017 study, mushrooms are a superfood with anti-inflammatory properties that will aid in the body's ability to fight off damaging factors, such as toxic and pathogenic substances.
Since most synthetic anti-inflammatory agents have potential side effects, replacing them with a natural source is a better option.
Anti-Tumor Properties
Research studies found that chestnut mushrooms contain substances that can potentially reduce the growth of both stomach and breast cancers.
Results from laboratory studies have suggested that the mushroom's fruiting bodies could inhibit the growth of related cancer cells by up to 26% for stomach cancer and 23% for breast cancer.
Although experts still need to conduct further studies on chestnut mushrooms' anti-tumor effects, the evidence shows that they have potential.
Anti-Microbial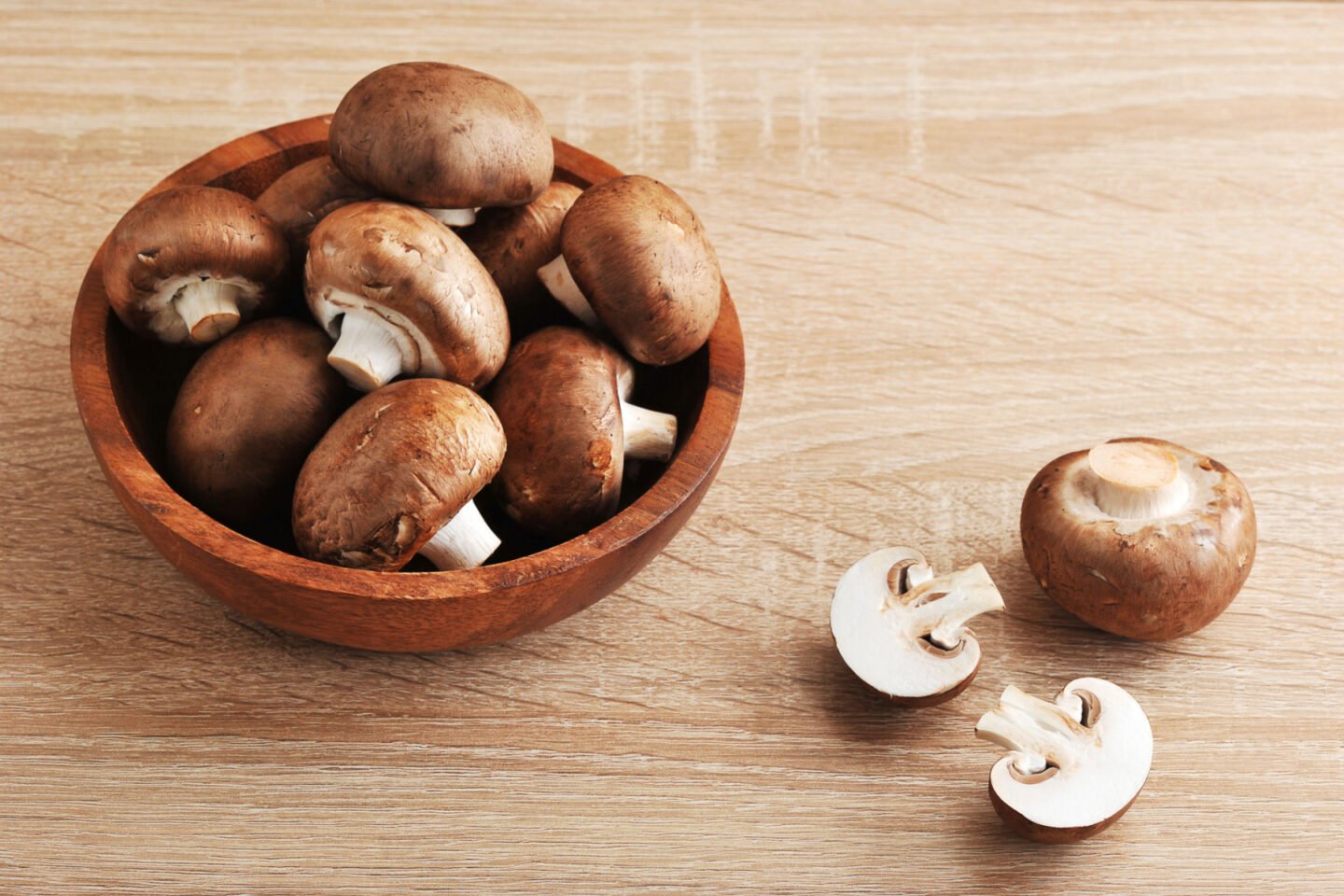 Although this claim needs more research for support, edible mushrooms have a natural antimicrobial function, inhibiting the growth of different microbes, including bacteria, parasites, and fungi.
Improves Brain Function
Chestnut mushrooms have potential benefits for brain function due to the presence of certain compounds that support cognitive health.
One such compound is ergothioneine, a naturally occurring antioxidant that protects against oxidative stress and inflammation in the brain.
Because of these properties, ergothioneine could be a neuroprotective agent. Some research suggests that eating foods like chestnut mushrooms that are high in ergothioneine may help support brain health and improve cognitive function.
Also, chestnut mushrooms have other important nutrients for brain health, like potassium and vitamin B complex.
Vitamin B complex helps in the metabolism of neurotransmitters, which are chemicals that help the brain communicate and regulate mood, and potassium helps regulate fluid balance in the body and is essential for proper brain and nerve function.
Helps with Weight Loss
The chestnut mushroom helps aid weight loss in several ways.
Low calorie content: Chestnut mushrooms are low in calories, with just 20 calories per 100 grams. This makes them a great food choice for those looking to lose weight, as you can consume them in large quantities without contributing many calories to the diet.
Fiber Content: Chestnut mushrooms are a good fiber source, which helps keep you feeling full and satisfied. This can help you eat less overall, reducing calorie intake and weight loss over time.
Low carbohydrate content: Chestnut mushrooms are low in carbohydrates, which makes them a good food choice for those following a low-carb diet for weight loss.
High protein content: Chestnut mushrooms are a good source of protein, which can help to build and repair muscle tissue. Additionally, protein is more satiating than carbohydrates or fats, helping you feel full for longer after eating.
Even so, it's important to remember that eating mushrooms by themselves won't help you lose weight right away, but they are a great addition to your diet.
Regulates Blood Sugar Levels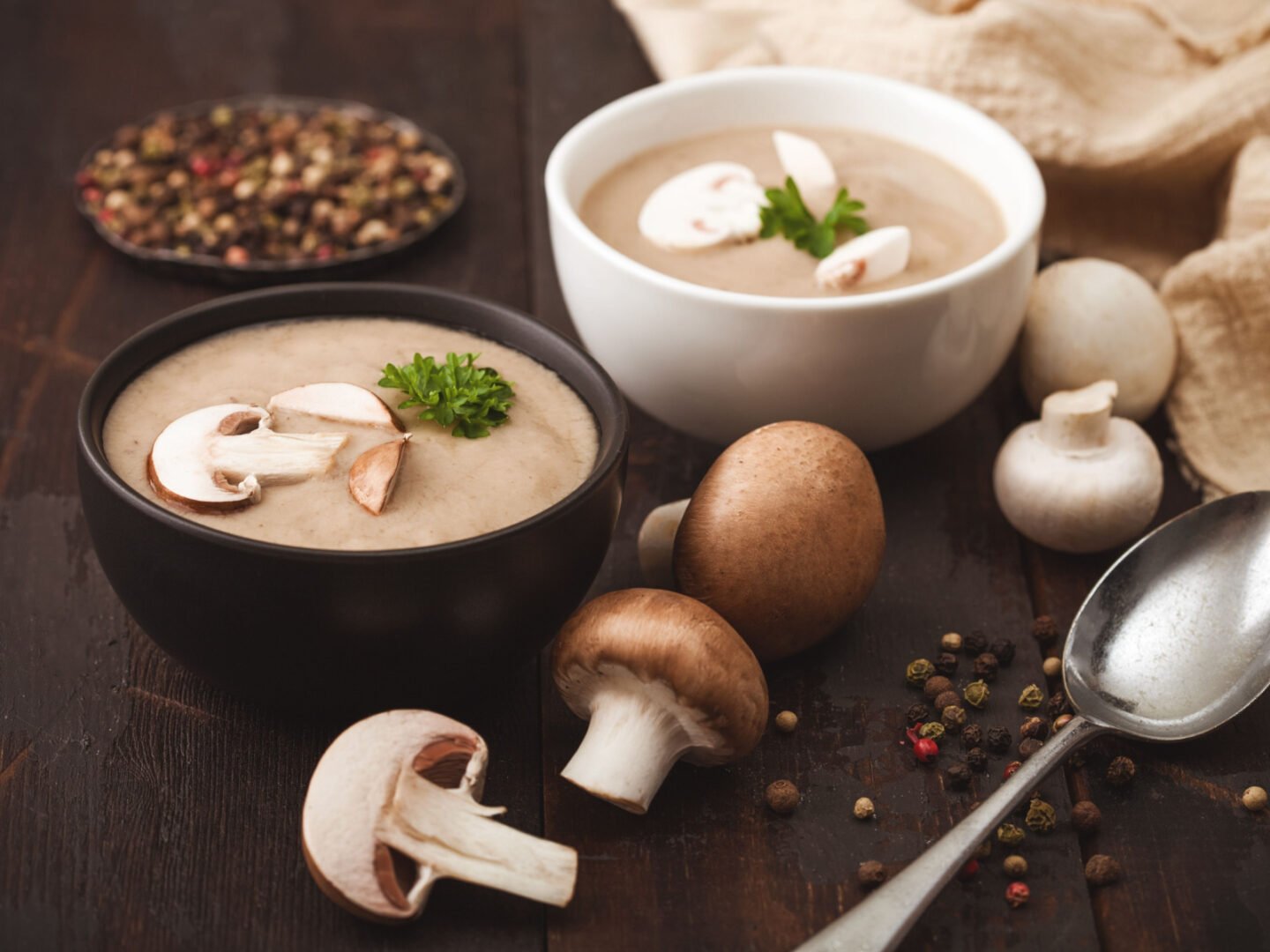 Mushrooms have a glycemic index of 15, which belongs to the low category. The glycemic index (GI) measures how quickly and how much food raises blood sugar levels.
Foods with a low GI score, like chestnut mushrooms, cause a slower and more gradual rise in blood sugar levels compared to high GI foods, which can cause a rapid spike in blood sugar levels.
Moreover, since chestnut mushrooms have a low carbohydrate content, they have a glycemic load of 1, which means they do not raise one's blood sugar levels.
Boosts Heart Health
Chestnut mushrooms have potential benefits for heart health due to their nutrient content. They are a good source of fiber, which helps lower cholesterol levels and reduce the risk of heart disease.
Potassium, another nutrient in chestnut mushrooms, helps regulate blood pressure and reduce the risk of hypertension, a significant risk factor for heart disease.
Also, antioxidants like ergothioneine, which are found in chestnut mushrooms, protect against oxidative stress and inflammation, both of which can lead to heart disease.
How To Grow Chestnut Mushrooms: A Quick Guide
Growing chestnut mushrooms at home is a simple and rewarding process. It usually takes 15 to 30 days to start seeing baby mushrooms growing on your substrate, and you can harvest mature ones 10 days later.
It's also important to note that leaving chestnut mushrooms in the substrate for longer may result in them falling off, so be sure to harvest regularly.
Here's a step-by-step guide to help you get started.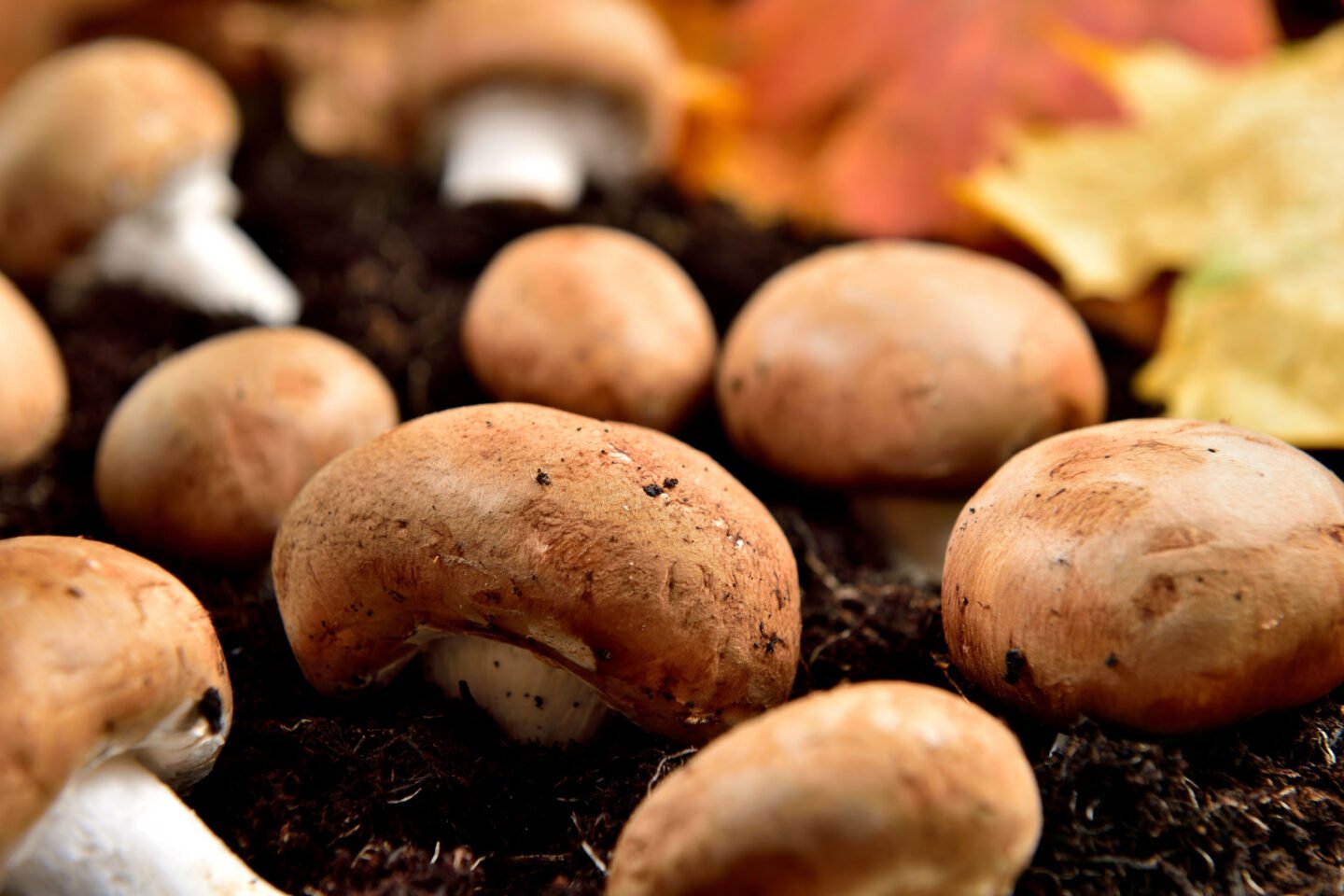 Materials needed:
Mushroom spawn (Chestnut mushroom mycelium on a grain substrate)
Substrate (straw or hardwood chips)
Container (plastic bag or container with holes for air exchange)
Fruiting chamber (clear plastic storage bin with lid)
Spray bottle
Scissors or knife
Mixing bowl
Measuring cup
Gloves
Mask
Step-by-Step Guide:
Prepare the Substrate: Soak the straw or hardwood chips in water for 24 hours, then drain and let it cool to room temperature. Mix the substrate with the mushroom spawn in a ratio of 3:1 (3 parts substrate to 1 part spawn) in a mixing bowl.
Fill the Container: Fill the container with the spawn and substrate mixture, compacting it down as you go. Once the container is full, tap it on the ground to settle the mix.
Seal the Container: Seal the container with a plastic bag or cover it with a lid. Make sure to poke holes in the bag or top for air exchange. Place the container in a warm, dark location and let it incubate for 2-3 weeks.
Prepare the Fruiting Chamber: Clean the fruiting chamber and place a layer of moistened perlite on the bottom. This will help maintain humidity levels.
Transfer the Container to the Fruiting Chamber: Remove the container from the incubation location and place it inside the fruiting chamber.
Initiate Fruiting: Cut a small hole in the plastic bag or remove the lid from the container. Place the fruiting chamber in a location with indirect light and high humidity. Use a spray bottle to mist the contents of the container with water several times a day to maintain humidity levels.
Harvest the Mushrooms: When the caps begin to open, exposing the gills, it's time to harvest them. Cut the fresh mushrooms at the base of the stem using scissors or a knife.
Harvesting notes: Be sure to use gloves when harvesting chestnut mushrooms, as they often stain your hands a yellow-orange color. Also, wear a mask when harvesting mushrooms, as some types produce powder-like substances that may cause allergies.
To make things easier, you can also purchase a chestnut mushroom growing kit online.
How To Prepare Chestnut Mushrooms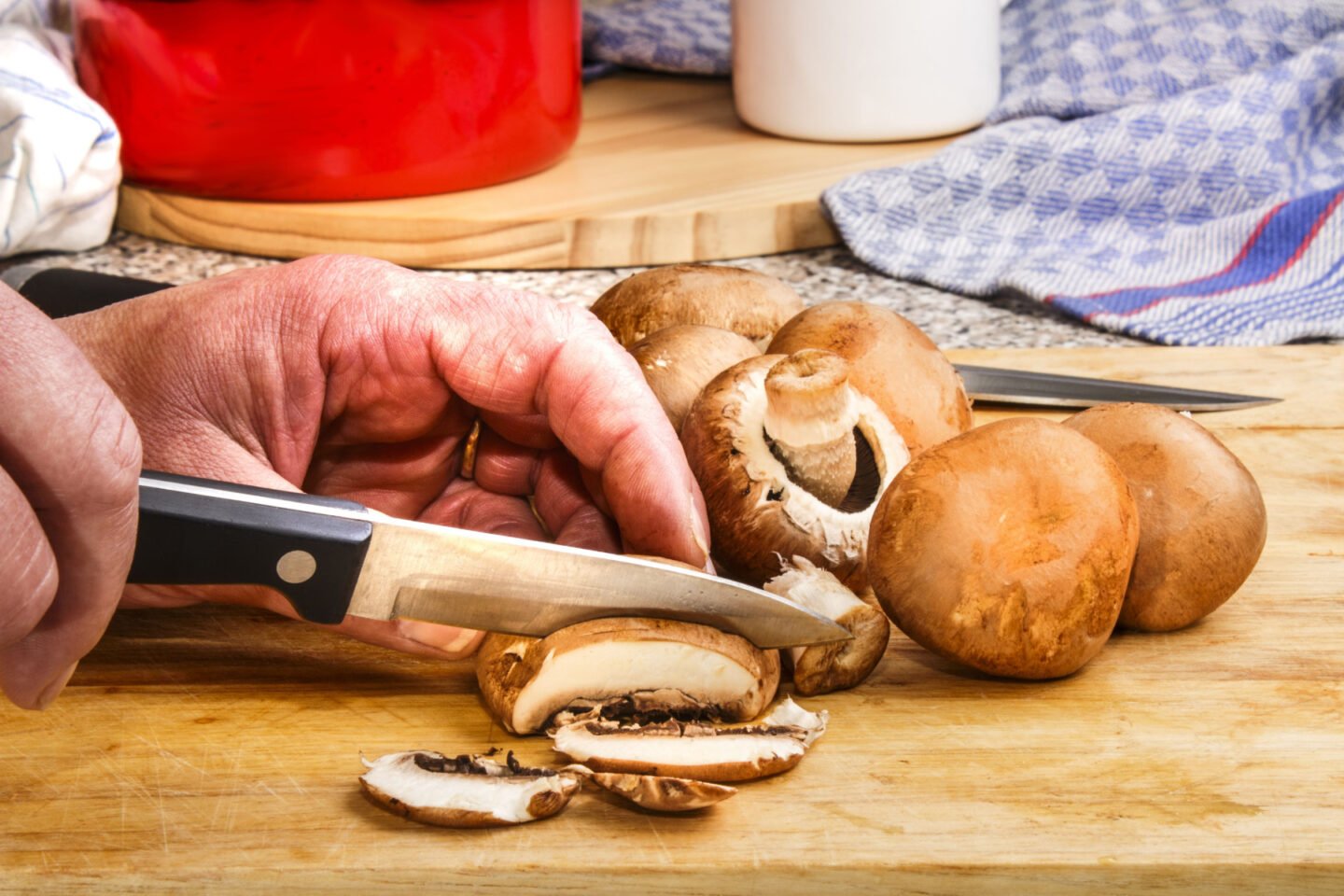 Cleaning and Trimming
Cleaning and trimming chestnut mushrooms are crucial steps before you cook them. To clean mushrooms, be sure to brush off any excess dust particles that seem out of place, as they may have come from other mushrooms that may cause allergies.
After dusting the caps, you can proceed to trim the roots. The stem can be tough or woody, and removing it can improve the texture and flavor of the mushroom.
To remove the stem, simply twist or cut it off. If the stem is tough or woody, peel it with a vegetable peeler or discard it.
Washing
The best way to wash chestnut mushrooms is by placing them under running water. You don't need to put much force into washing them as long as you clean them before washing them. After washing, pat them dry with a table napkin.
Chopping
The thickness of the slices will depend on the recipe you're making. Some recipes may call for thin slices, while others require thicker pieces. Getting consistent mushroom slices will ensure even cooking and a uniform appearance.
Top 3 Best Chestnut Mushroom Recipes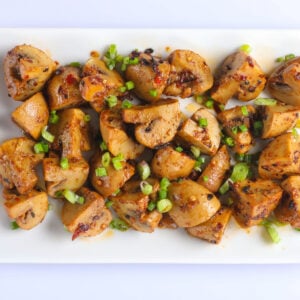 Roasted Chestnut Mushrooms
Roasting chestnut mushrooms is a great way to showcase their flavor profile. For this recipe, you don't need to add complicated ingredients to avoid altering the taste.
Ingredients
1

pound

chestnut mushrooms

3

tbsp

olive oil

2

garlic cloves

2

tbsp

freshly chopped parsley

salt and pepper to taste
Instructions
Preheat your oven to 400 degrees Fahrenheit and line a large baking tray with parchment paper.

Clean the sliced mushrooms by gently wiping them with a damp cloth. Trim the stems if necessary.

Combine the mushrooms with olive oil, minced garlic, salt, and pepper in a large bowl. Toss well to coat the mushrooms with the mixture evenly.

Arrange the mushrooms in a single layer on the prepared baking sheet.

Roast the mushrooms for 15 to 20 minutes or until tender and browned, turning once.

Remove from the oven and sprinkle with chopped parsley.
Nutrition
Calories:
121
kcal
Carbohydrates:
6
g
Protein:
3
g
Fat:
11
g
Saturated Fat:
1
g
Polyunsaturated Fat:
1
g
Monounsaturated Fat:
8
g
Sodium:
8
mg
Potassium:
525
mg
Fiber:
1
g
Sugar:
2
g
Vitamin A:
169
IU
Vitamin C:
3
mg
Calcium:
26
mg
Iron:
1
mg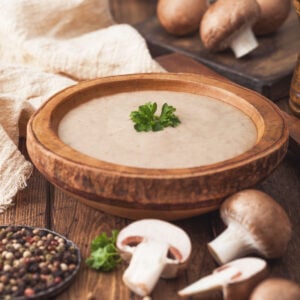 Chestnut Mushroom Soup
Creamy mushroom soup is an excellent way to end the day. The nutty flavor of chestnuts adds value to this top-rated recipe.
Ingredients
1

tbsp

olive oil

1

large

onion

chopped

2

garlic cloves

minced

1

pound

chestnut mushrooms

sliced

4

cups

chicken or vegetable broth

½

cup

red wine

¼

tsp

dried thyme or fresh thyme

¼

tsp

dried rosemary

salt and pepper to taste

2

tbsp

heavy cream

optional
Instructions
In a large pot, heat a little oil over medium heat. Add chopped onion and saute until soft and translucent.

Add minced garlic and cook for another minute.

Add the sliced chestnut mushrooms and cook until they release their moisture.

Add red wine and stir until reduced.

Stir in the chicken or vegetable broth, dried thyme, rosemary, salt, and pepper.

Bring to a boil and reduce the heat to low. Simmer the soup for 20 minutes.

Use an immersion blender and puree until smooth.

If desired, stir in the heavy cream before serving. Serve hot.
Nutrition
Calories:
138
kcal
Carbohydrates:
11
g
Protein:
5
g
Fat:
7
g
Saturated Fat:
2
g
Polyunsaturated Fat:
1
g
Monounsaturated Fat:
3
g
Cholesterol:
13
mg
Sodium:
884
mg
Potassium:
657
mg
Fiber:
1
g
Sugar:
5
g
Vitamin A:
123
IU
Vitamin C:
3
mg
Calcium:
49
mg
Iron:
1
mg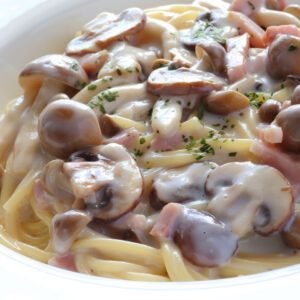 Creamy Chestnut Mushroom Pasta
This creamy pasta dish has a savory taste with a nutty finish, making it perfect for dinner or a snack.
Ingredients
1

pound

spaghetti or pasta of your choice

2

tbsp

olive oil

1

large

onion

chopped

2

garlic cloves

minced

1

pound

chestnut mushrooms

sliced

1

cup

heavy cream

¼

cup

Parmesan cheese

grated

salt and black pepper

fresh parsley

chopped (optional)
Instructions
Cook the pasta of choice according to the package instructions. Drain and set aside.

Heat a large pan and add olive oil over medium heat. Add the chopped onion and cook until soft and translucent.

Add minced garlic and mix for another minute.

Add the sliced chestnut mushrooms and cook until they release their moisture.

Add heavy cream and bring to a simmer. Cook for about five minutes.

Add the grated parmesan cheese and season with salt and black pepper to taste. Stir until the cheese melts.

Toss the cooked pasta with the sauce. Serve hot and garnish with fresh parsley, if desired.
Nutrition
Calories:
752
kcal
Carbohydrates:
95
g
Protein:
22
g
Fat:
32
g
Saturated Fat:
16
g
Polyunsaturated Fat:
2
g
Monounsaturated Fat:
11
g
Cholesterol:
71
mg
Sodium:
132
mg
Potassium:
884
mg
Fiber:
5
g
Sugar:
8
g
Vitamin A:
924
IU
Vitamin C:
4
mg
Calcium:
169
mg
Iron:
2
mg
Chestnut Mushrooms Storage
Here are a few effective storage tips to make your chestnut mushrooms last longer.
Dry them—dried mushrooms last longer than fresh mushrooms. After drying them, place them in an airtight container.
Refrigerate fresh mushrooms in a paper bag.
Do not wash mushrooms before storing them. Only wash them right before using.
Use within a week.
5 Best Chestnut Mushrooms Substitutes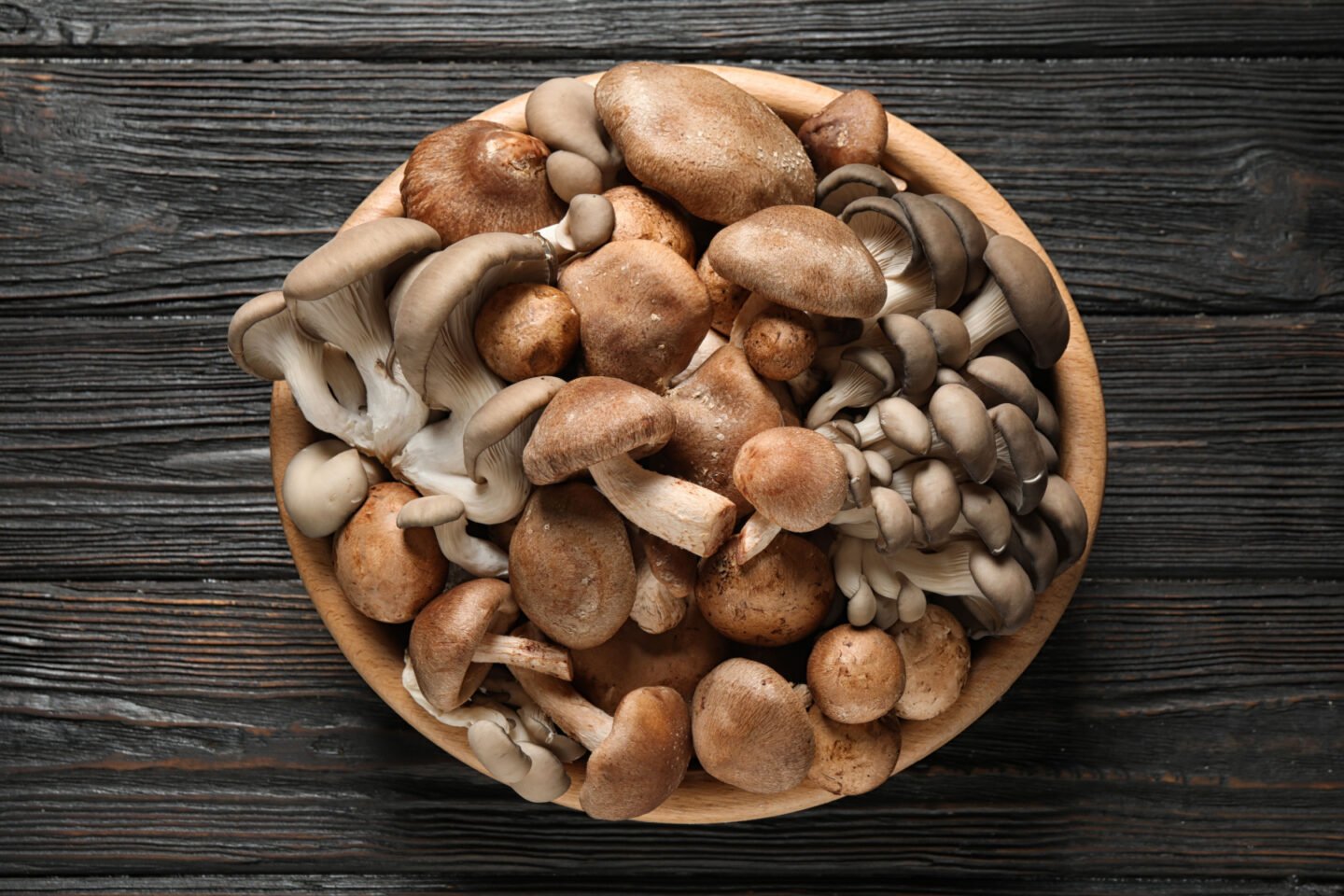 1. White Button Mushrooms
Button mushrooms are the most common type of mushroom, and they taste similar to chestnut mushrooms in that they are mild.
2. Shiitake Mushrooms
Shiitake mushrooms taste meaty and have a rich, earthy flavor that goes well with many foods. They are more accessible than chestnut mushrooms, and you can see them in most Asian shops.
3. Cremini Mushrooms
Cremini mushrooms, which are also called "baby bella mushrooms," have a flavor that is a little bit stronger than that of button mushrooms. They are a good substitute for chestnut mushrooms if you desire a stronger flavor profile.
4. Portobello Mushrooms
Portobello mushrooms are bigger, have a meaty texture, and taste a little sweet and nutty. They are a good substitute for grilling and roasting.
5. Oyster Mushrooms
Oyster mushrooms have a delicate, slightly sweet flavor and a tender texture. You can substitute oyster mushrooms in stir-fries and soups.