Nowadays, many people suffer from acid reflux or GERD and associated symptoms like heartburn. These conditions can be extremely unpleasant, sometimes debilitating, and sufferers commonly follow a diet low in acidic foods to avoid triggering or worsening their symptoms.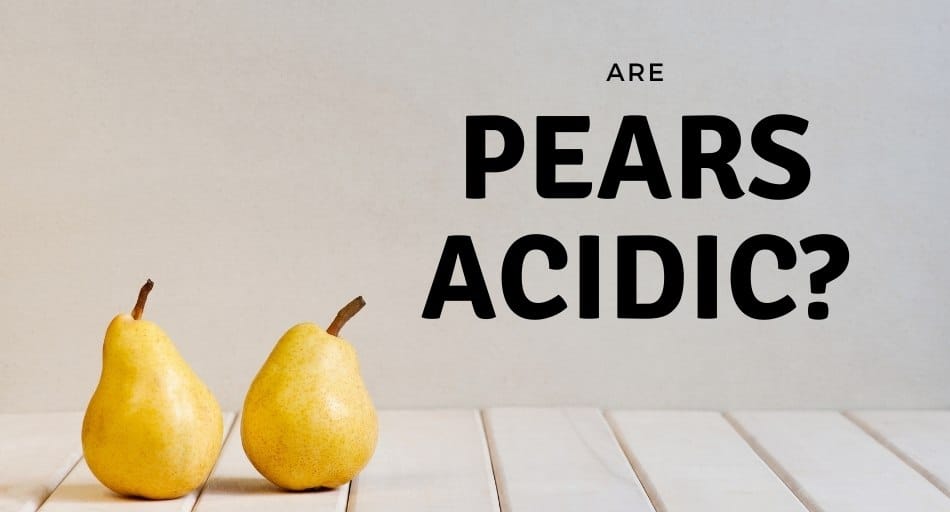 Such diets can be challenging to design and stick to, as followers must know the acidity of common foods and how each affects their symptoms. Many fruits are acidic, but are they all?
Table of Contents
Are Pears Acidic?
Pears are acidic, with a pH of 3.6 to 4.0, so most people on low-acid diets should limit their intake or avoid them altogether.
Other acidic fruits include apricots, apples, plums, and nectarines.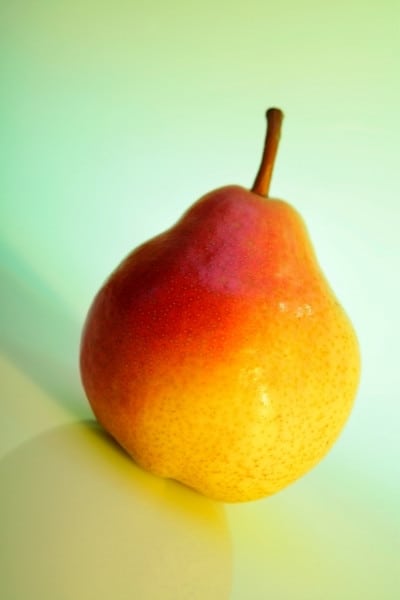 What Are Pears?
Pear fruit is a sweet and juicy fruit shaped like an inverted teardrop. It is usually green or yellow in color and has firm yet juicy flesh. Pears are a great source of fiber, vitamin C, and potassium.
Initially cultivated in Eurasia, pears are now grown worldwide. There are over 33 varieties, all belonging to the genus Pyrus.
Some cultures consider pears symbols of innocence and inner peace and celebrate them with parades and festivals.
RELATED: Is Sour Cream Acidic?
Is Acidity Bad for You?
Although many people believe that consuming acidic foods can change the body's pH, it's naturally regulated by the lungs and kidneys.
However, too-acidic or too-alkaline bodily pH causes serious health issues, such as liver cirrhosis.
RELATED: Are Cherries and Cherry Juice Acidic?
Eating too many acidic foods or drinks, such as coffee, can also erode tooth enamel.
Are All Fruits Acidic?
Although many fruits are acidic, some aren't, including olives, honeydew, and jackfruit.
Despite their acidity, pears are a valuable source of fiber, vitamins A, C, and E, zinc, magnesium, and folic acid. They're also high in antioxidants, which help protect cells.
RELATED: Are Vegetables Acidic?
What Makes Fruit Acidic?
Fruits naturally contain acids, including citric, malic, and tartaric acids. Pears are high in citric and malic acid. Citrus fruits are high in citric acid, while apples and peaches are high in malic acid.
RELATED: 15 Alkaline Foods You Should Include in Your Diet
What To Do with Acidic Fruits
Most fruits are delicious on their own, and pears are no exception. They can also be blended with other fruits or vegetables in a smoothie.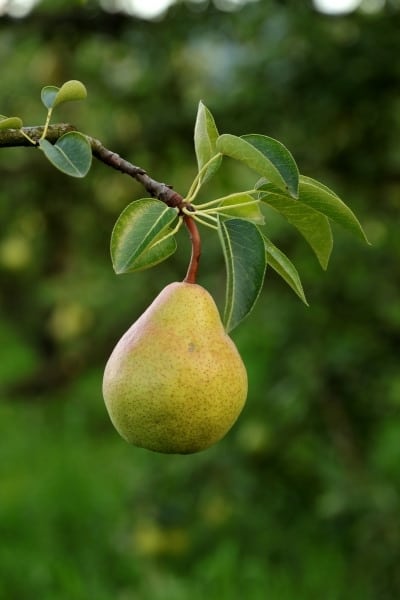 Pears and other acidic fruits can tenderize meats and give meat dishes a richer flavor.
Don't know what to drink? Check out these articles: 20 Most and Least Acidic Juices and 20+ Alcoholic Drinks Ranked by Acidity Level