People order lattes at coffee shops all the time. But if you're trying it for the first time, you may be confused when the barista asks if you want it hot or iced.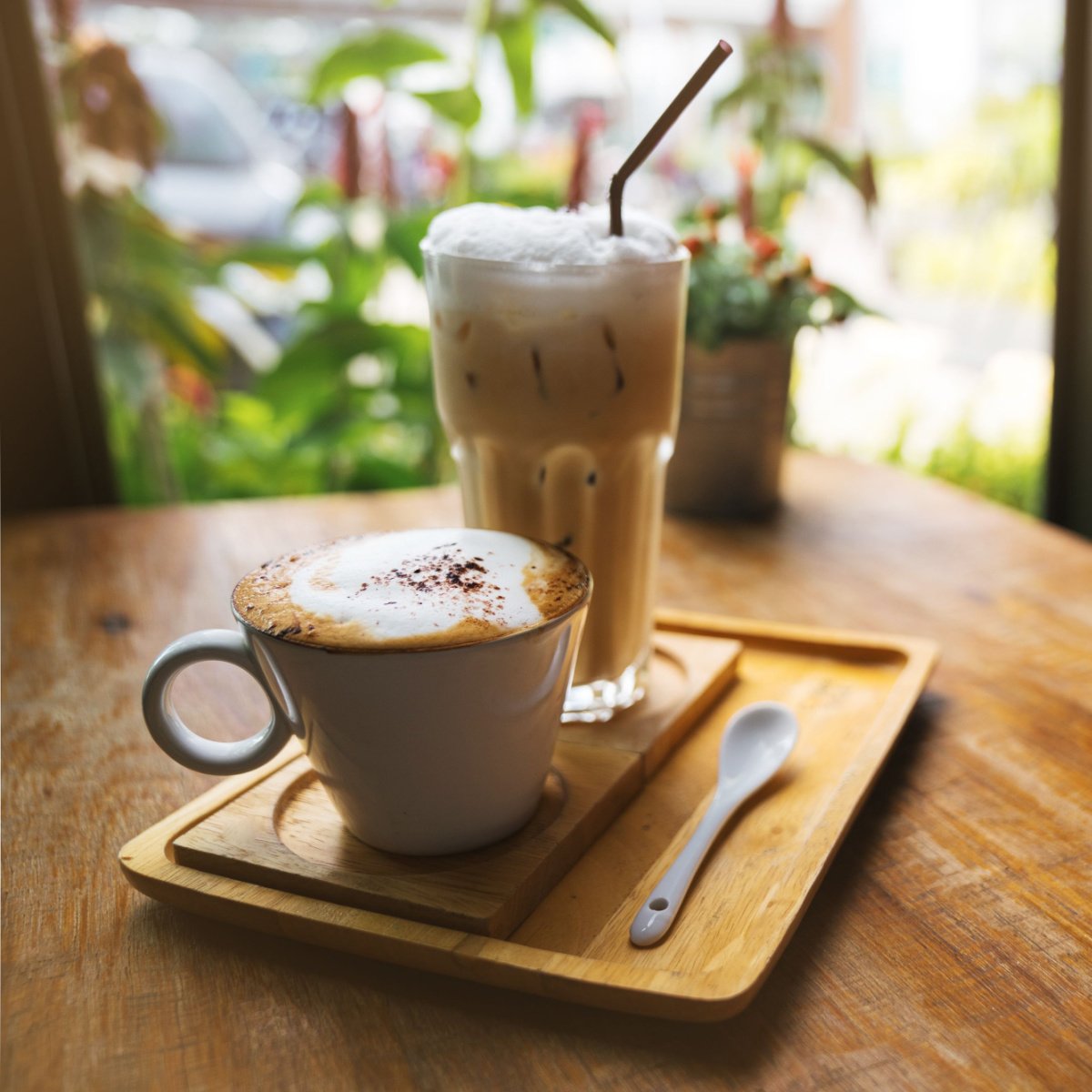 Lattes can be served hot or cold. Traditionally, they are served hot, and many experts argue they preserve their flavor better this way. But there are benefits to both forms of lattes.
This article will teach you everything you need to know about hot and cold lattes. We will review some key benefits of each version of the latte so you can choose the best one for you.
Table of Contents
What is a Latte?
A latte is one of the most popular drinks available in coffee shops. It's an espresso-based coffee drink topped with steamed milk and a layer of frothed milk.
The latte can be served either hot or cold, and there are benefits to drinking it in both forms.
The ratio of espresso to milk differentiates a latte from other drinks like a cappuccino. A latte will have one to two shots of espresso. This comes out to about 1 to 2 ounces of espresso.
The steamed milk component then makes up 8 to 15 ounces. So this drink is made up of more milk than coffee.
This makes the latte the milkiest drink in the world of espresso-based drinks. This is why many people enjoy its smooth and creamy flavor.
Benefits of a Hot Latte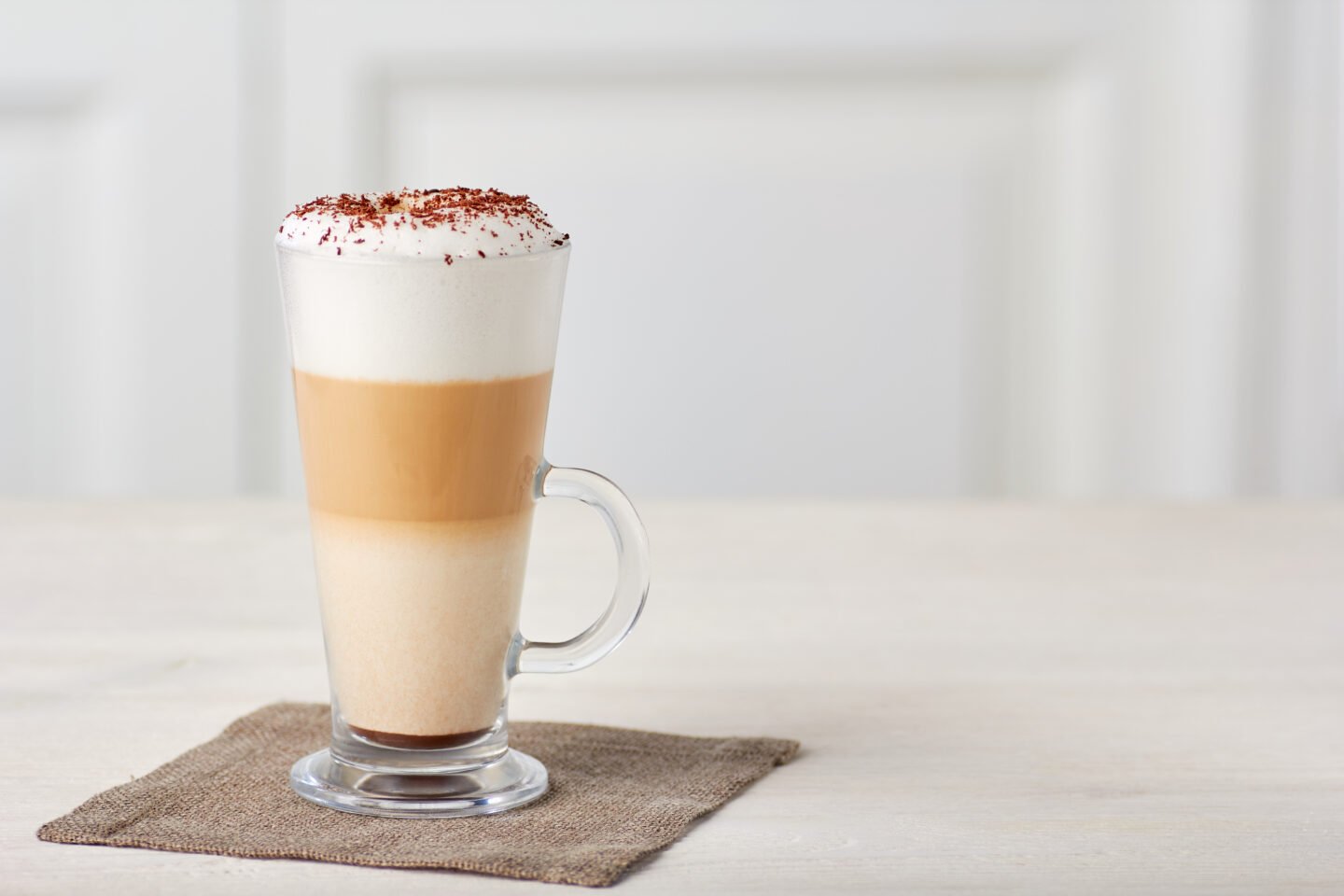 So why would you choose to drink a hot latte over a cold latte? The main reason is personal preference.
Another simple reason to choose a hot latte may be the season. If it's cold outside, you're more likely to enjoy a hot latte than a cold one.
Many baristas and coffee experts will argue that a hot latte better preserves the espresso taste. They claim that the ice in a cold latte will dilute the espresso taste as you drink it.
Also, a hot latte will come with steamed milk. While this may seem like it only changes the temperature of the milk, the steamed milk tastes sweeter as well.
Benefits of a Cold Latte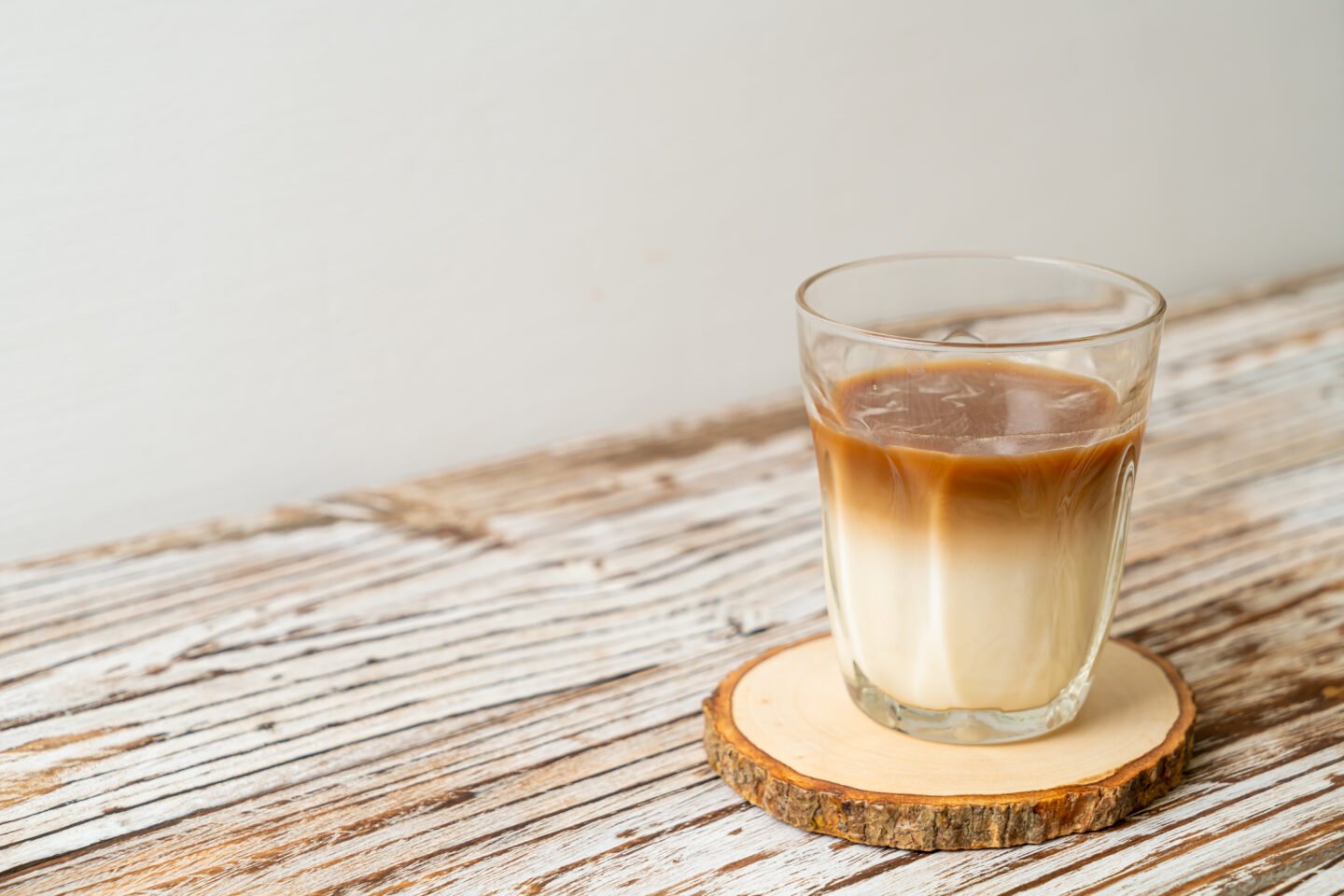 If it's summer, a hot latte may not sound as appealing. An iced latte allows you to cool off while getting the yummy taste of espresso.
Another perk of drinking an iced latte is it's easier to blend the milk and espresso in your drink.
The milk in an iced latte isn't frothed or steamed. This means you can stir it together with the espresso to mix the two easily.
Many people find it easier to get consistent flavor throughout their iced latte relative to hot lattes because of the ability to mix it.
You can also easily manipulate the drink's temperature by adding more or less ice.
Do They Have the Same Amount of Espresso?
An iced and hot latte will have the same amount of espresso. This means the espresso flavor will be similar between the two drinks.
Generally, a hot or iced latte will come with about one to two espresso shots. You can add more at many coffee shots if you prefer.
For both drinks, the espresso shots will be brewed hot first as the drink's base. In the case of an iced latte, you will then add the milk and ice to cool off the drink.
But the espresso base will always be the same between the two drinks.
Hot vs Cold Latte: Which Has Better Flavor?
This one can be argued either way. But many coffee experts argue that hot lattes are superior in flavor because ice won't dilute the espresso.
While it's true that ice will dilute the espresso a little, there's also room to argue that iced lattes have a more consistent flavor. As we discussed earlier, iced lattes make it easier to mix espresso and milk.
With hot lattes, your first few sips may be more frothed milk and steamed milk than espresso.
So what it comes down to is personal preference. You can easily add sugar or syrups to either form of the latte to make them sweeter.
Is There a Difference in the Milk?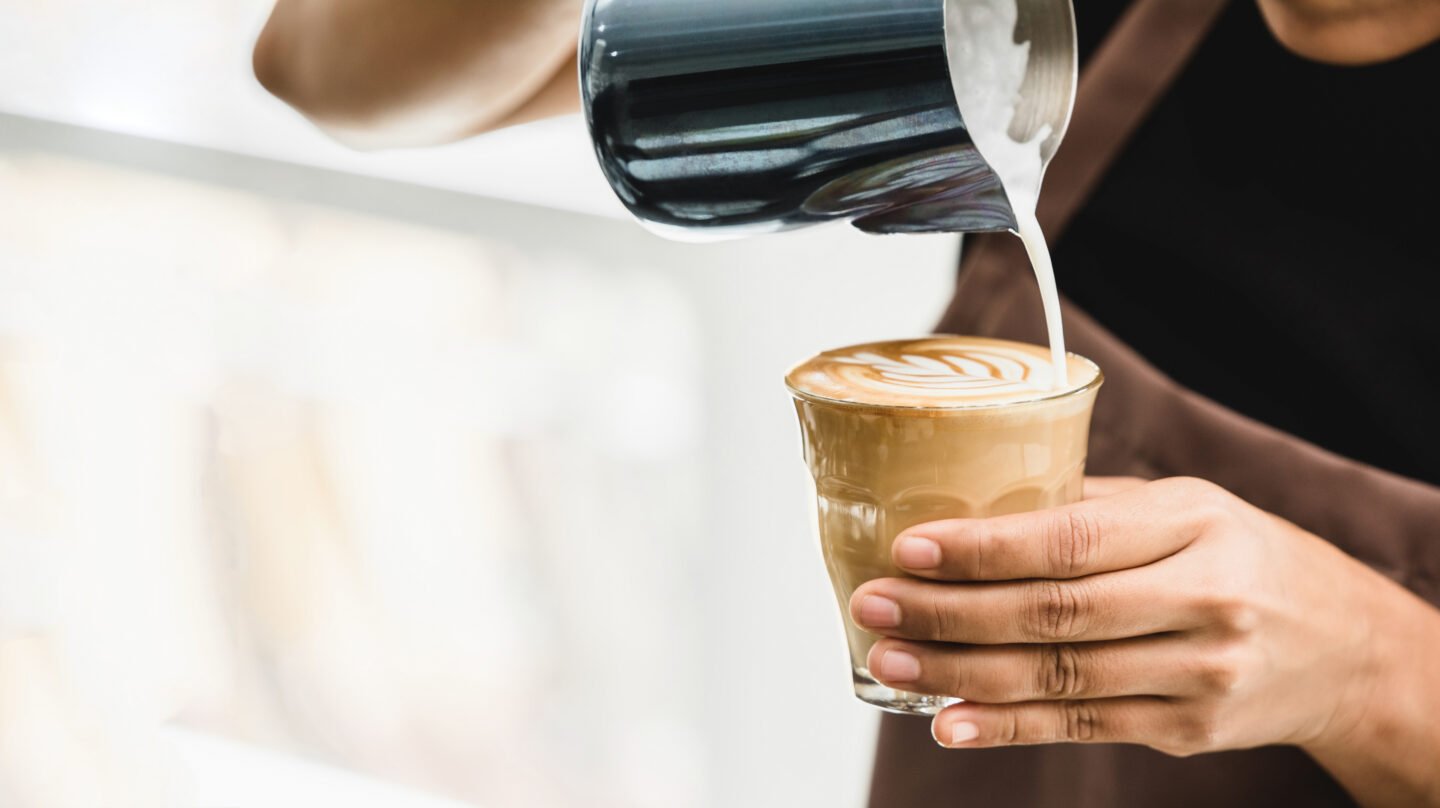 There is a slight difference in milk between a hot and cold latte.
A hot latte will have steamed milk and frothed milk. As we mentioned, the steaming process will make the milk taste slightly sweeter.
An iced latte may have partially frothed milk or just plain milk added on top. It may taste slightly less sweet compared to steamed milk.
Both lattes use whole milk because of its creamy flavor and frothing ability. But you can also use plant-based milk options like soy milk, almond milk, or oat milk as well.
Price of Hot vs Cold Latte
If you go to a coffee shop, you might be surprised that an iced latte is more expensive. If they are essentially the same ingredients, why does one cost more?
It comes down to resources and the effort involved in making the iced latte vs the hot latte.
An iced latte will be slightly more time demanding for the barista. It also requires a plastic cup and straw instead of a simple paper cup. Both of those supplies cost more.
So, unfortunately, an iced latte will cost you a bit more than a hot latte at a coffee shop. But in most cases, the price difference isn't excessive.
Which One is Easier to Make at Home?
The answer to this one depends in part on the equipment you have available at home.
Both drinks will demand that you make espresso at home. If you have a Nespresso machine, this is no big deal.
A hot latte will be relatively simple to make if you have a steam wand. If you don't, steaming milk on a stovetop may be a chore.
On the other hand, an iced latte only requires an ice tray or ice maker and a bit more patience.
If you can make espresso shots at home, neither drink is particularly complex to make. And you can easily personalize your latte by adding flavored syrups.
Can Tea-Based Lattes Be Hot or Cold?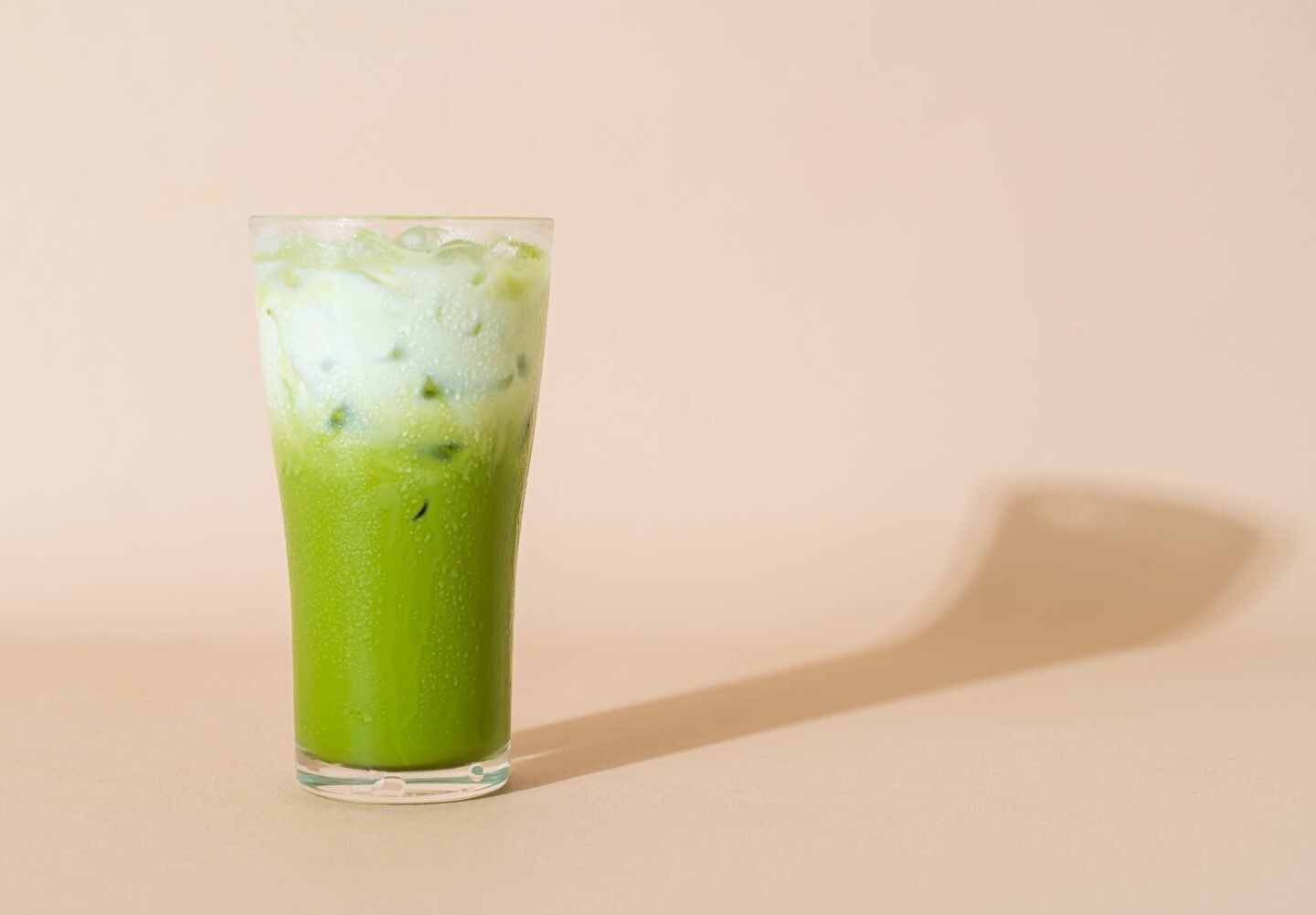 You may have also heard of tea lattes. Some popular variations include chai tea lattes or matcha lattes.
These drinks are similar to a coffee latte. But instead of using espresso as the base, they use tea and then add steamed milk with foam.
Tea lattes can also be served hot or cold. And you can often order both variations of tea lattes at most coffee shops.
Like espresso-based lattes, iced tea lattes will be slightly more expensive than hot ones. But both variations of tea lattes will taste delicious.
Final Thoughts
Lattes can be served both hot and cold. Both variations taste great, but lattes have traditionally been a hot beverage.
Hot lattes will not dilute the espresso taste and will include steamed milk that is slightly sweeter than regular milk. Iced lattes will blend easier than hot lattes making for a more consistent taste throughout the drink.
Both drinks will have the same amount of espresso, typically one to two shots. Only a hot latte will come with steamed milk, which will slightly alter the flavor profile.
Cold lattes are typically a bit more expensive due to the resources and effort involved in making them. But you can easily make both hot and cold lattes from home to save yourself some money.
Ultimately, both hot and cold lattes are delicious. Experiment with both drinks to find your favorite, or switch it up as the seasons change to optimize your latte drinking experience.