If you've ever wondered what kind of espresso machine one of the most popular coffee chains in the world uses, we're here to give you the low down on everything you need to know about it.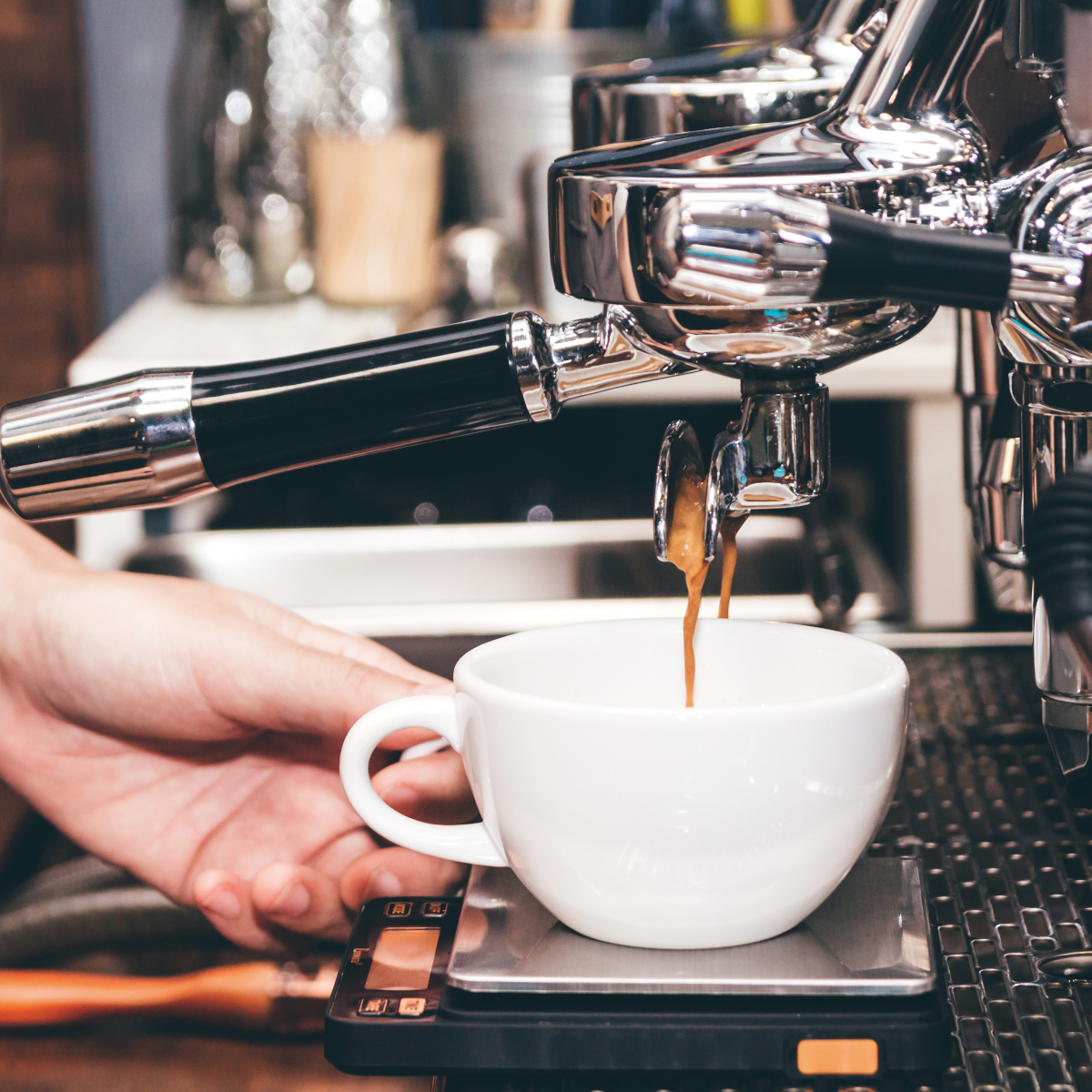 Starbucks uses the Mastrena II High Yield Espresso Machine made by Thermoplan AG. They have used this espresso machine since 2019.
But what's so special about Mastrena II, and why did Starbucks choose this specific machine?
Table of Contents
Why Did Starbucks Choose the Mastrena?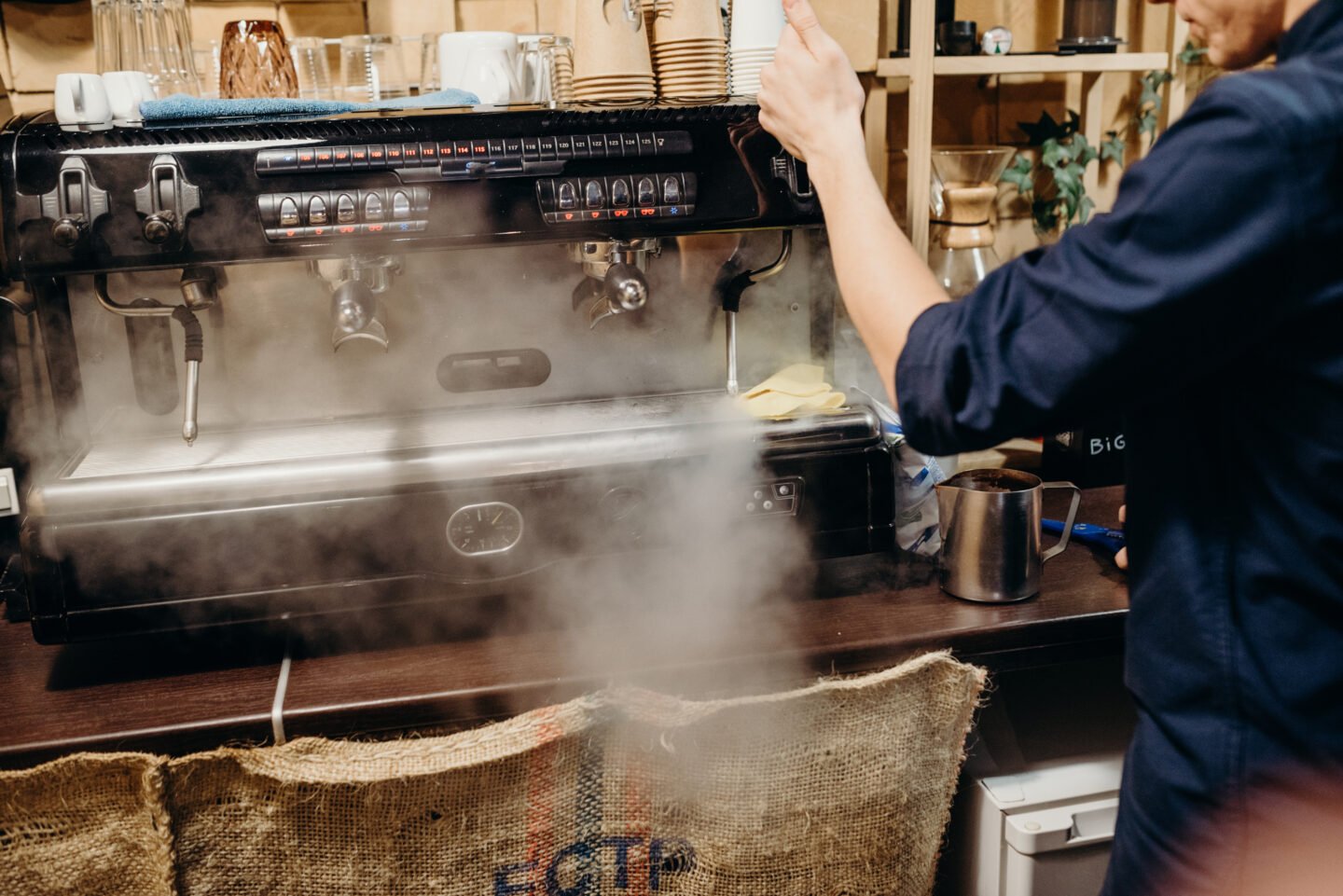 There are several reasons why Starbucks decided on the Mastrena II Espresso Machine. First, this machine is semi-automatic. This means that the machine will automatically measure, grind, and tamp the espresso shots.
One of Starbucks' biggest selling points to its customers is that you can expect consistent quality no matter the location you order from. This means you should be able to order and enjoy your drink at any location, no matter who makes it.
These are a few variables that can greatly affect the quality of your espresso. Plus, automating these functions helps your baristas make significantly more beverages in less time.
Also, as soon as espresso beans are ground, they start to lose their freshness. Therefore, instantly brewing your espresso after the beans are ground ensures maximum freshness and an amazing quality espresso shot.
How Much Does The Mastrena Cost?
The exact model of espresso machine that Starbucks uses costs a whopping $18,000. While this is a high price point, it's far from the most expensive espresso machine in the world. Some commercial machines can cost just a few thousand dollars, but the most high-end machines on the market can cost upwards of $50,000.
Can You Buy a Mastrena For Your House?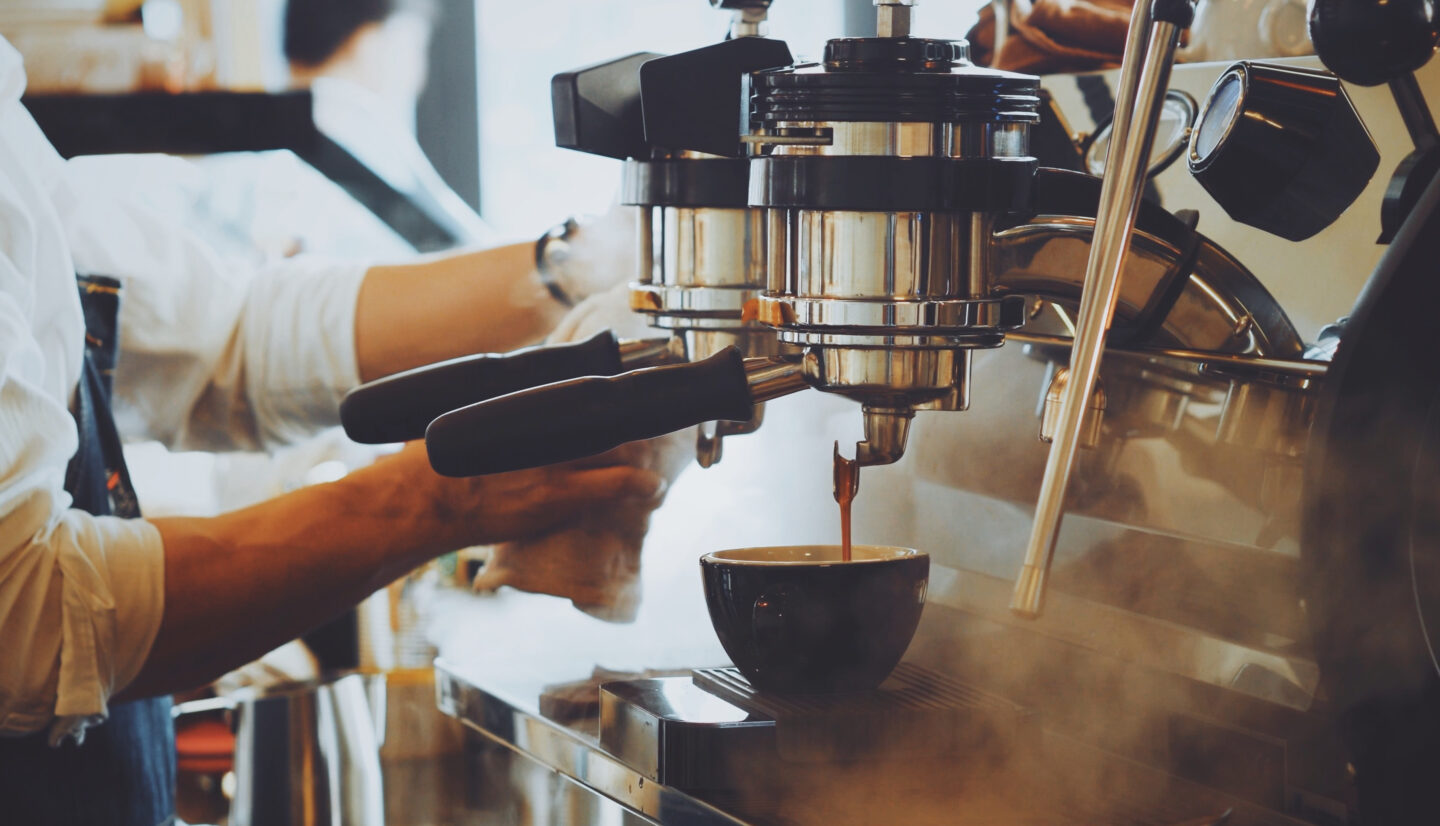 Not exactly. Thermoplan and Starbucks have a contract that states that they will not sell you a machine that is currently in use by Starbucks. However, in 2019, Starbucks shifted to using the Mastrena II and disposed of all the original Mastrenas.
This means there are some second-hand, first-generation Mastrena espresso machines for sale on places like eBay, but as with all things second-hand, there may be some broken or worn parts.
Thermoplan is also known to rebrand certain models of espresso makers and sell them to the general public once they are no longer under contract. This means you may still be able to find older versions of Starbucks espresso makers, and you could buy a brand-new first-generation Mastrena directly from the manufacturer.
Has Starbucks Always Used a Mastrena Espresso Maker?
Starbucks has only been using the Mastrena espresso machine since 2008. They previously used a machine called the Verismo 801. As of 2019, every location has received the upgraded Mastrena II machine.
The very first espresso machine Starbucks used was called La Marzocco. These machines have been used for generations all over Italy, and Starbucks was the first company to bring one of these machines to America.
Starbucks was founded out of Howard Schultz's deep love of Italian coffee and culture, so it's no wonder the company started using an authentic Italian machine. Thermoplan AG has made all of the espresso machines Starbucks has used since. They are a Swiss company.
Frequently Asked Questions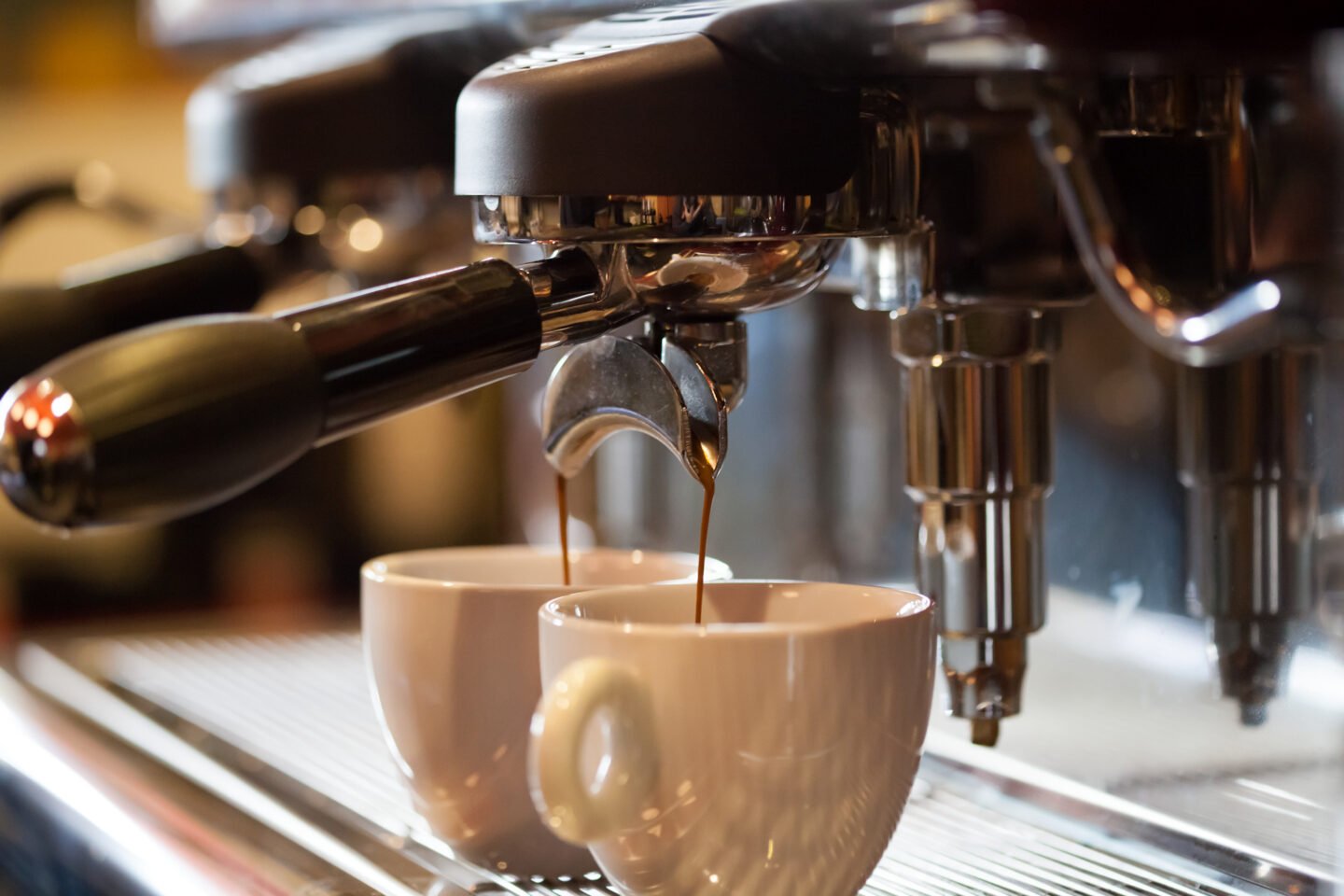 What blenders does Starbucks use?
The blender they use for their frappuccinos, cold foam, and other drinks like the Blended Strawberry Lemonade is the Vitamix Quiet One Blender. This is available for purchase through the Vitamix website.
Does Starbucks still sell home espresso makers?
No. In 2012, Starbucks launched a line of home espresso makers and milk frothers called the Starbucks Verismo. This machine used Starbucks brand espresso pods to make espresso at home. The machines were discontinued, and Starbucks eventually stopped making the Verismo coffee pods in 2020.
What espresso beans does Starbucks use?
Starbucks uses its own Espresso Roast brand made of 100 percent Arabica beans. This is a dark roast blend that originates from Latin America. Starbucks also uses its own blend of blonde espresso as well.
What drip coffee maker does Starbucks use?
Starbucks uses a commercial drip coffee maker by the company Bunn. These are available for purchase, and no contracts state that the general public can't purchase them.
How many bars of pressure does the Mastrena II use?
The Mastrena II uses 18 bars of pressure which is quite a lot compared to other machines. Typically, the sweet spot is around 9 bars, but other factors affect each machine's ideal number of bars.
Final Thoughts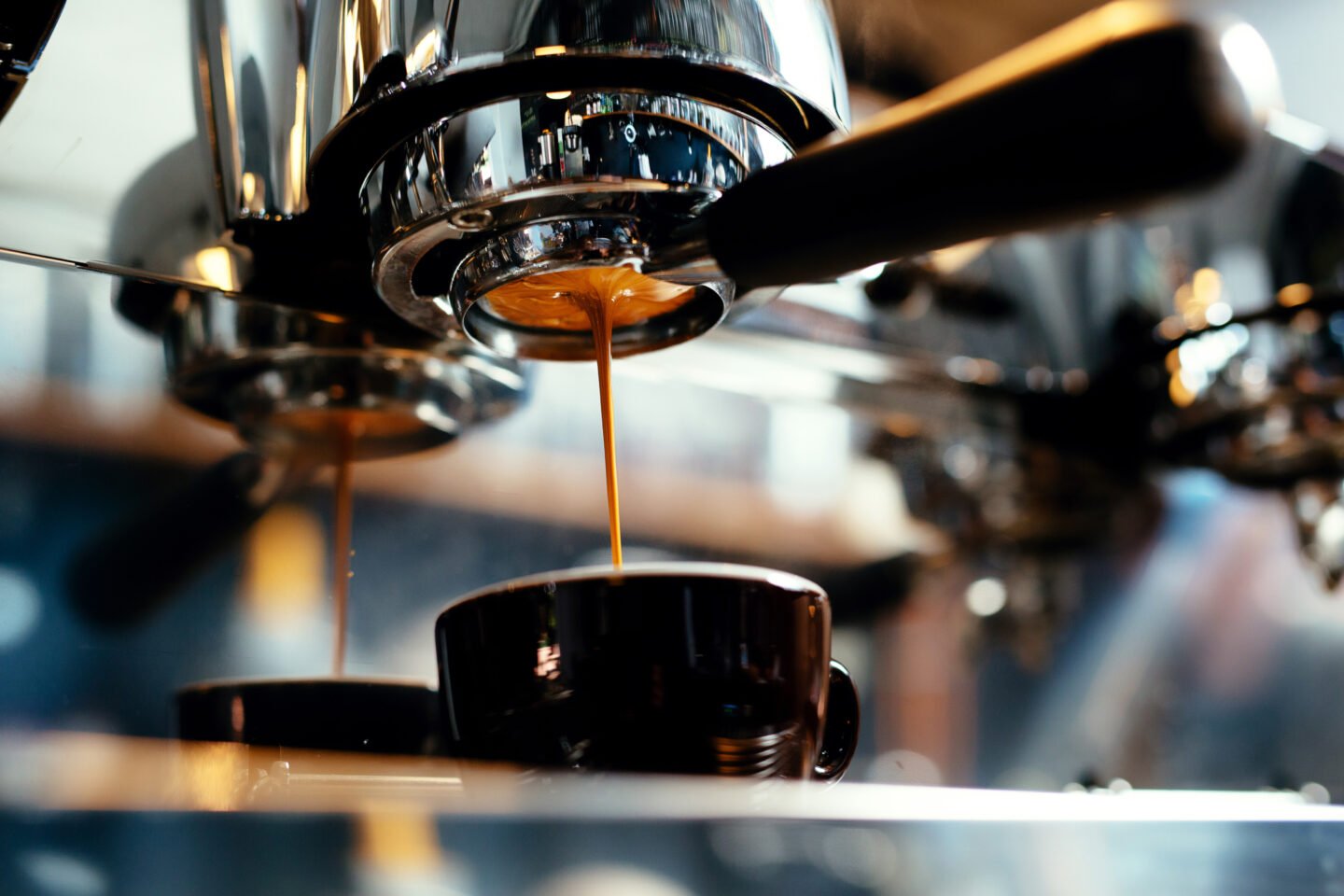 Starbucks values consistency and always wants to deliver great service and amazing coffee. No wonder they chose the Mastrena II to do all the heavy lifting. This machine can create excellent espresso in record time compared to manual machines.