In an era of highly processed foods, it seems like everything contains sugar, even if it doesn't taste sweet. Sugar is not just a sweetener; it's also a preservative, so it's found in everything from processed meat to candies.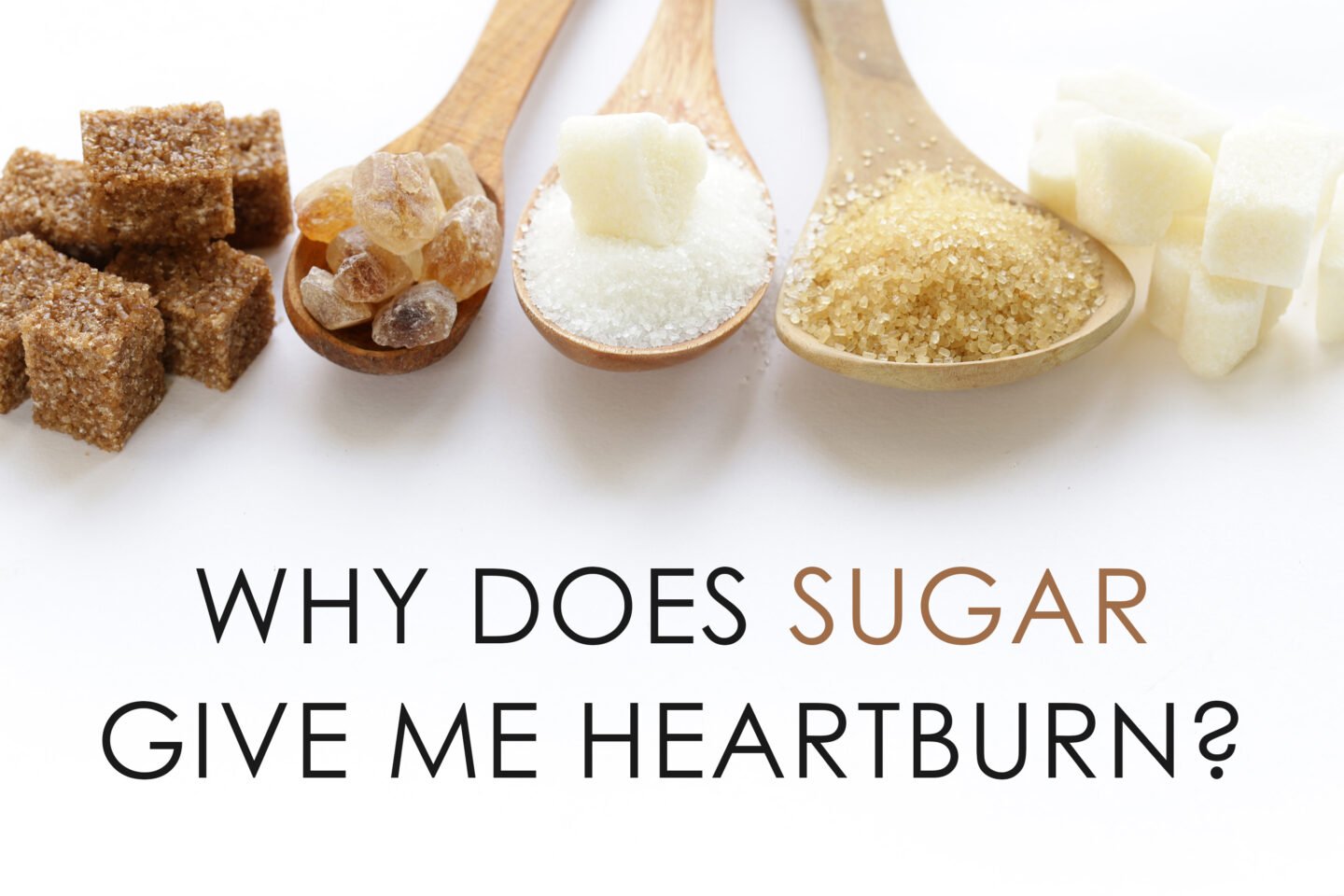 Modern diets full of processed foods have led to an increasing number of people suffering from acid reflux, GERD, and associated symptoms like heartburn.
Table of Contents
Why Does Sugar Cause Heartburn?
Sugar is hard to digest, stimulating gastric acid production and digestive system inflammation, leading to heartburn. It's often found in trigger foods like candy and processed meats, and eating too much can also increase your risk of diabetes and high blood pressure.
Is Sugar Acidic?
White sugar is neutral, with a pH of around 7. However, once digested in huge amounts, it can eventually inflame the digestive tract, leading to heartburn.
Don't know what to drink? Check out these articles: 20 Most and Least Acidic Juices and 20+ Alcoholic Drinks Ranked by Acidity Level
How Does Sugar Cause Heartburn?
In a study, the consumption of sugar in small amounts does not affect the esophageal sphincter. However, marked hyperglycemia, or a very high increase in one's blood sugar levels, causes transient relaxation of the sphincter.
These muscles prevent stomach acid from refluxing up your esophagus, so when they're relaxed, heartburn becomes more likely.
Sugar is also difficult to digest, so it stays in your stomach longer, stimulating gastric acid production.
Is Sugar Bad for You?
It's essential to have some sugar in your diet, preferably from natural sources like fruits and vegetables.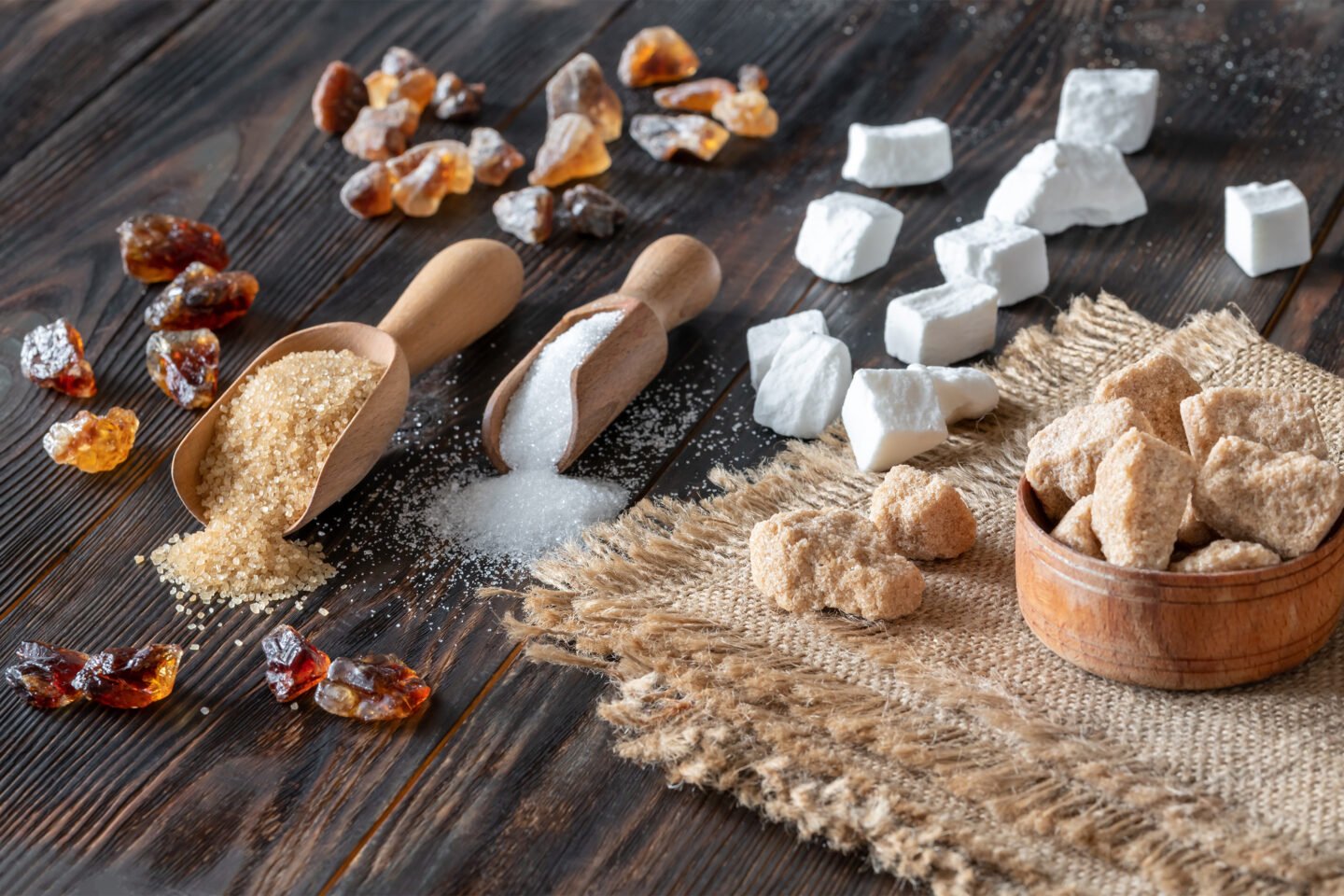 A medium apple contains 18.9 g of sugar but comes with 17% of the recommended daily fiber intake, vitamin C, potassium, and vitamin K.
Eating too many foods containing highly refined sugar may make you crave sugary foods. Experts believe sugar stimulates the pleasure and reward neural pathways.
Cutting down on sugar can be difficult, but it will reduce your risk of disease and make you feel more energized and focused.
Can You Eat Sugar with Acid Reflux?
On its own, sugar shouldn't trigger heartburn, but it's often found in foods that do, including energy drinks, soda, chocolate, peppermint, citrus fruit, and other caffeinated drinks.
Highly refined sugar is also more likely to spike your blood sugar than sugars in fruits and vegetables. This can lead to you developing type 2 diabetes.
Are Artificial Sweeteners Better Than Sugar for Acid Reflux?
Artificial sweeteners are acidic and may trigger acid reflux symptoms in some sufferers.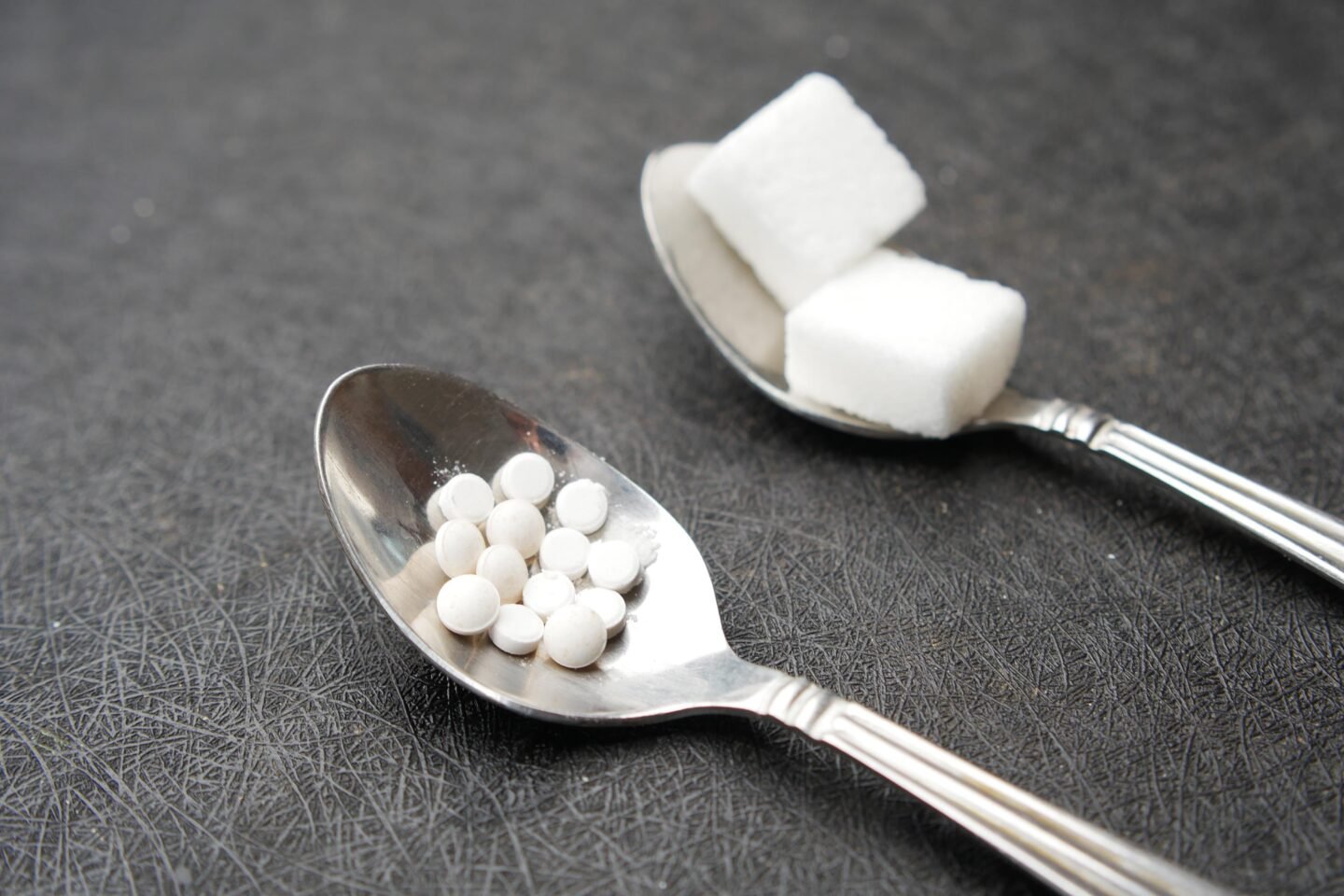 Sugar-free or low-calorie drinks may still spike your blood sugar, although they're lower in calories.
Conclusion
Sugar may aggravate acid reflux symptoms, including heartburn, so sufferers should limit their intake as much as possible.
Don't know what to drink? Check out these articles: 20 Most and Least Acidic Juices and 20+ Alcoholic Drinks Ranked by Acidity Level
Sources: Oxford Academic, Mayo Clinic, Nutrition Data, National Library of Medicine, and PMC