If you feel heartburn, bloating, or excessive hiccups after eating, these are signs of acid reflux. While many people can experience acid reflux from time to time, some people may have a chronic condition known as gastroesophageal reflux disease (GERD).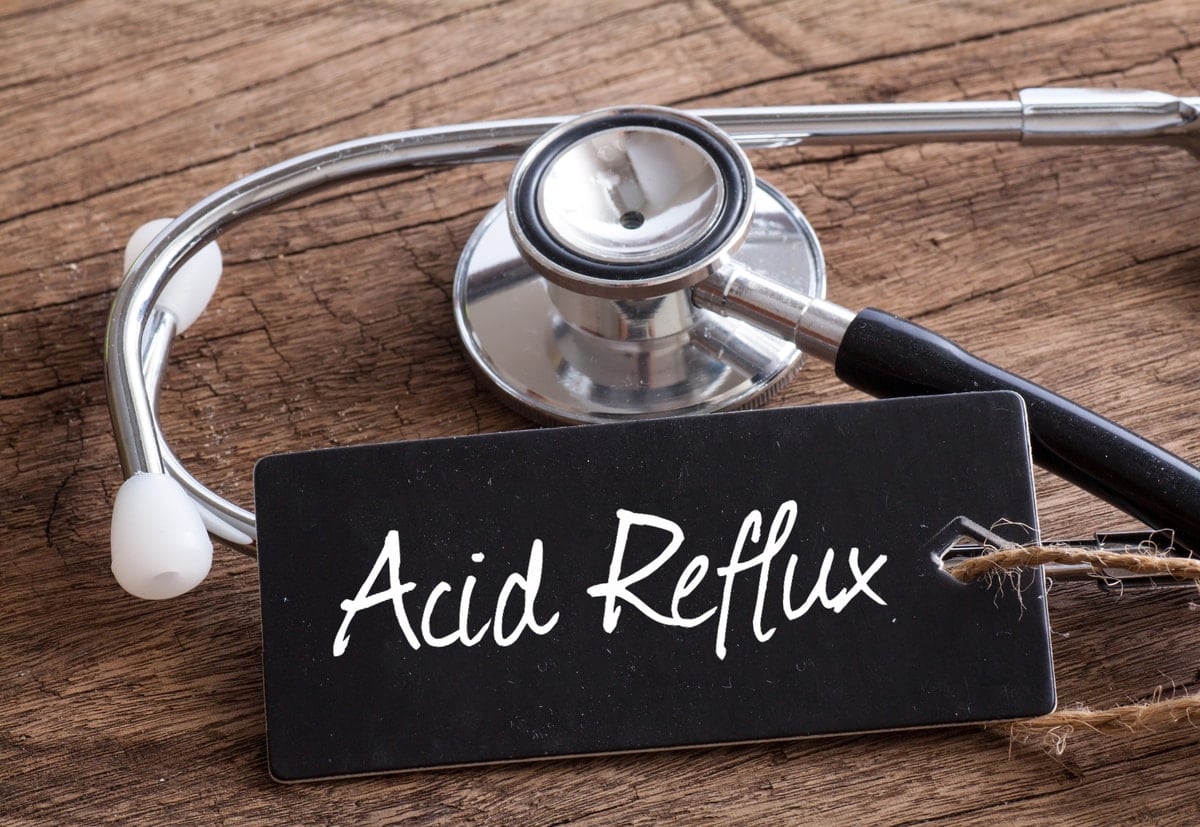 For the most part, your diet affects the severity of acid reflux, meaning that changing the way you eat can alleviate this problem. So, with that in mind, we want to look at how juicing can potentially help with this condition. Whether you're already into juicing or want an all-natural way to prevent acid reflux symptoms, this article is for you. 
Table of Contents
A Primer on Acid Reflux
There is a muscle at the opening of your stomach called the lower esophageal sphincter, or LES. This muscle opens and closes to allow food to pass through when you eat. Unfortunately, sometimes the LES may stay open, letting stomach acid go back up through your esophagus, causing acid reflux.
In most cases, acid reflux is a minor issue that can happen on occasion. However, if you experience symptoms more than twice a week, you likely have GERD. In that case, you'll need to treat the disease so that you can protect your esophagus and LES from long-term damage.
Causes of Acid Reflux
Typically, food can cause temporary acid reflux symptoms. The most common food triggers include:
Caffeinated beverages like coffee or energy drinks
Carbonated soft drinks
High-acidity citrus fruits (i.e., oranges, lemons, and grapefruit)
Tomatoes
Peppermint
Chocolate
Alcohol
Fried foods
Basically, all the most delicious foods and beverages are the ones that can cause acid reflux. Some items can cause worse symptoms than others, and it depends on the person. One person may have a bad reaction to coffee and not fried foods. So, don't assume that you have to cut all of these ingredients from your life if you have GERD.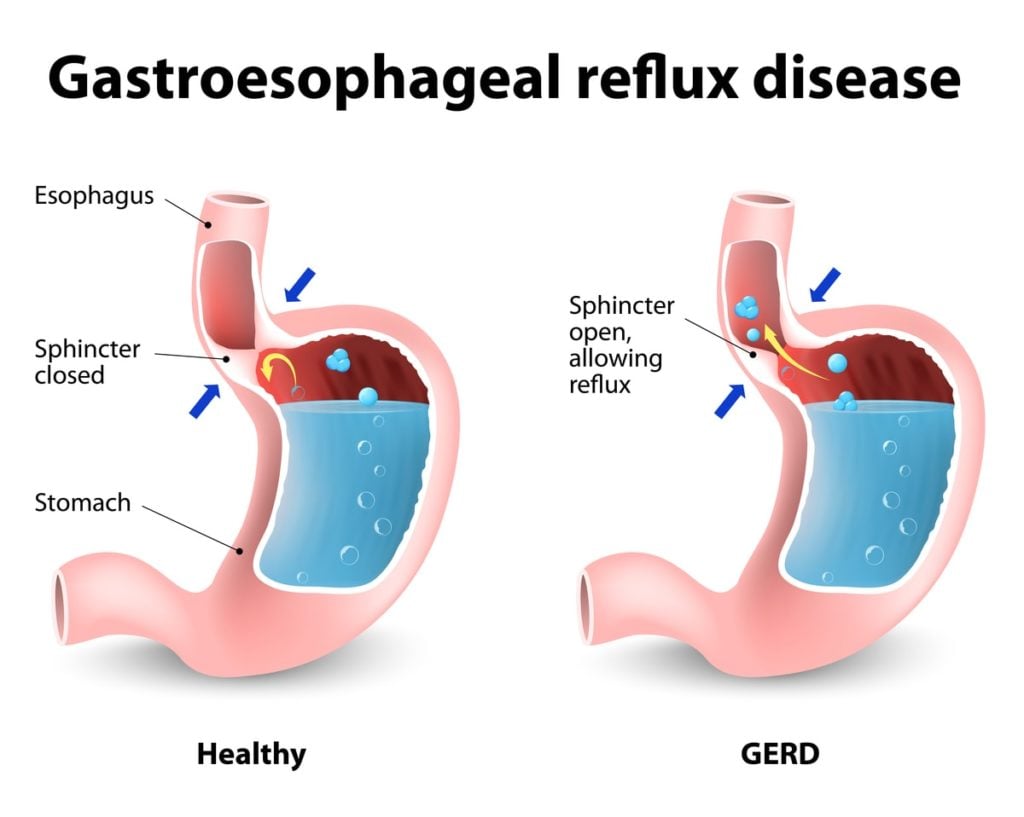 Another cause of acid reflux is a hiatal hernia. The hiatus is a small opening in your diaphragm, which separates your stomach from your lungs. If the hiatus is loose, your stomach can move up through the diaphragm and cause a hernia. Since the stomach is higher than it should be, it's easier for acid to move back into your esophagus.
Finally, obesity, smoking, and pain medication are all common triggers for acid reflux.
Symptoms of Acid Reflux
The most common signs of acid reflux are bloating, upset stomach, vomiting, and heartburn. In some cases, you may experience a coughing fit, along with burping and dysphagia (the feeling of something being stuck in your throat). As we mentioned, if you experience these symptoms more than twice a week, you might have GERD. Only a doctor can diagnose the disease, so make an appointment if you think you do.
How Bad is GERD?
Although acid reflux can be annoying, it's often a relatively mild inconvenience. So, even if you experience chronic acid reflux symptoms, you might not feel compelled to do anything about it. However, GERD can cause some serious complications down the road, so you want to address the problem as soon as possible. Some negative consequences can include:
Esophageal Problems
Since acid reflux is caused by stomach acid getting into your esophagus, the organ will wear down over time. As the acid eats away at the esophageal lining, you can experience painful ulcers or scarring. If enough scarring occurs, it can be much harder to swallow food and liquid. In some cases, acid reflux could increase the likelihood of developing esophageal cancer.
Tooth Decay
As stomach acid sits in your esophagus, it emits corrosive elements that waft up into your mouth. Over time, this acid breath can wear down the enamel on your teeth, making them more susceptible to decay and damage. In the short term, acid reflux can lead to bad breath. In the long term, you might lose a few teeth.
Which Foods Help Relieve Acid Reflux?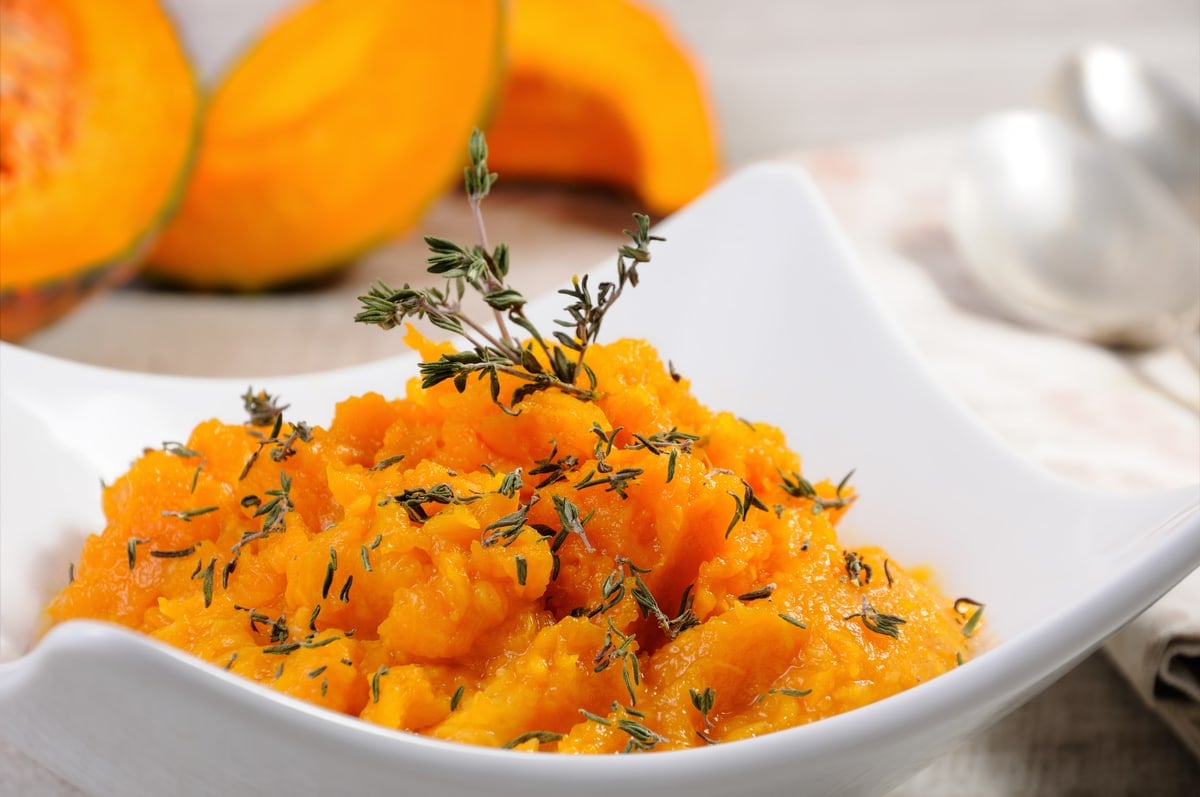 Since food is often a trigger for heartburn symptoms, dietary changes can help mitigate the problem. Here are some of the best foods that can prevent acid reflux:
High Fiber Foods
Dietary fiber is one of the best ingredients you can find. Both soluble and insoluble fiber help regulate various internal systems, including blood flow, cholesterol, blood sugar, liver function, and digestion. High fiber foods can act as a heartburn remedy by settling your stomach acid so that it's less likely to bubble back up into your esophagus.
Examples of high fiber foods include:
Whole grains
Beets
Carrots
Apples
Pears
Broccoli
Green Beans
Asparagus
Ginger
Basically, any crunchy food should have quite a bit of fiber.
High Alkaline Foods
If you remember chemistry class, alkaline is the opposite of acid. So, adding more alkalines to your diet can counteract the effects of acid reflux. Some of the best high alkaline foods include:
Bananas
Melons (watermelon, cantaloupe, etc.)
Cauliflower
Nuts
Fennel
Ginger
High Water Content Foods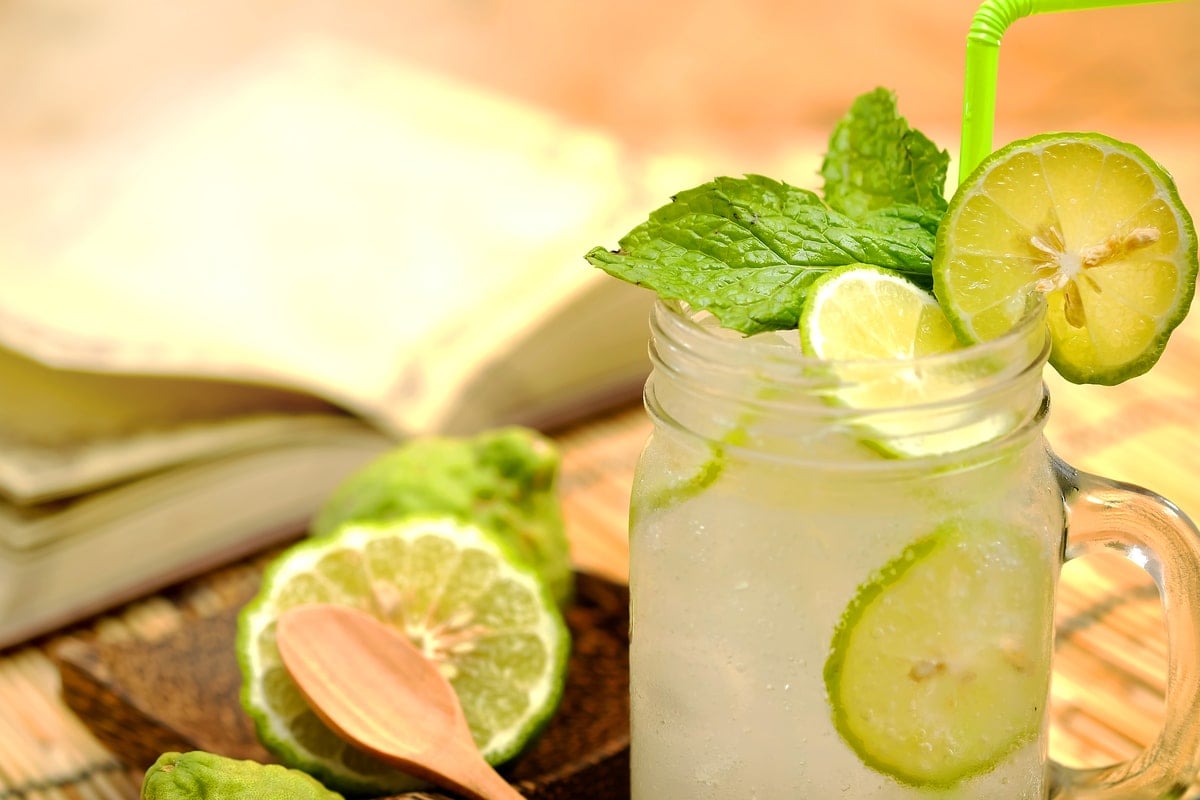 Hydration is a critical factor for your overall health. Since most of your body is water, it's crucial to drink as much liquid as possible throughout the day. When it comes to acid reflux, more water can dilute the acid in your stomach, making it less volatile. You can also eat wet foods, which will have the same effect. Some examples include:
Watermelon
Celery
Iceberg lettuce
Soups
Non-caffeinated tea
Juicing and Acid Reflux
As you'll notice, many fruits and vegetables can help alleviate acid reflux symptoms. So, one way to prevent this problem is by juicing these ingredients regularly. That said, juicing does remove a lot of the fiber from fruits and veggies, so you need to be careful. We'll address the various factors you should consider before juicing to relieve acid reflux.
What is Juicing?
Juicing is simply the act of extracting liquid from fruits and vegetables. The easiest way to do this is with an electric juicing machine. There are three main types of juicers: centrifugal, masticating, and triturating. The latter two options give you the most juice, but they're also the most expensive. You can use manual juicers for some fruits (i.e., oranges), but those devices are limited in what they can do.
Best Juices for Acid Reflux (and Smoothies, Too!)
Since certain foods can help relieve heartburn symptoms, you want to combine as many of them as possible to create a tasty and healthy beverage. We've compiled a list of top recipes that can aid acid reflux and other health conditions (i.e., constipation). We've also found some excellent smoothie recipes that allow you to add more fiber to your diet.
Digestive Juice
What's great about this recipe is that you can make it a juice or a smoothie. If you're worried about not getting enough fiber, we highly recommend blending these ingredients with some water and ice. That way, you can relieve acid reflux and help move waste through your digestive tract.
2 medium apples
2 large carrots
1 celery stalk
3 cm fresh fennel
3 cm fresh ginger
If you do juice these ingredients, we recommend saving the pulp so that you can add it to your favorite baking recipe. Carrot and apple pulp work well for cupcakes or muffins.
Fresh Guava Juice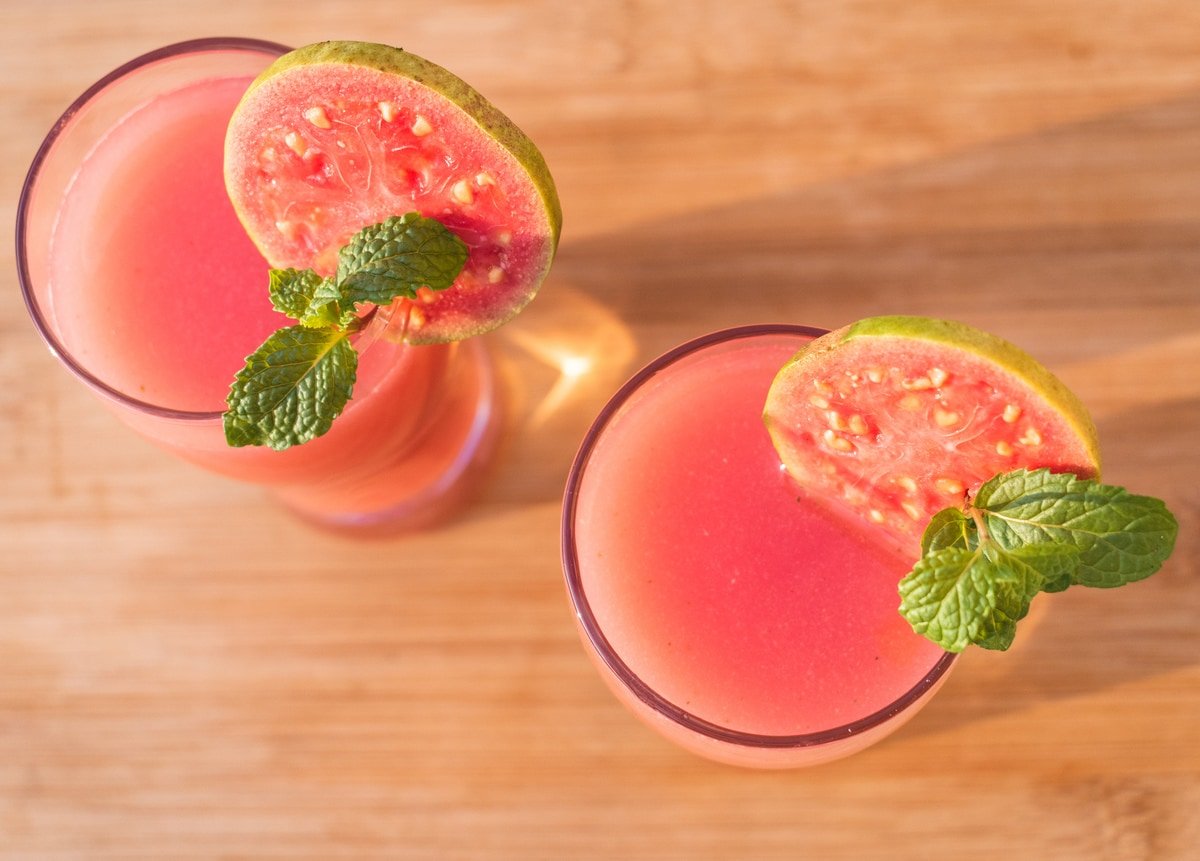 Guavas are naturally high-alkaline, making them an ideal choice for relieving GERD symptoms. While you can just juice a handful of guavas and drink the fruit juice straight, this recipe adds a few extras to the mix for a tastier concoction. If you're worried about sugar content, you can replace the sugar with honey or agave syrup.
1 cup peeled and diced guavas (or two medium guavas)
1 tsp sugar
½ cup cold water
½ inch fresh ginger
Once you've juiced your guavas and ginger, we recommend serving this beverage over ice for an even more refreshing experience.
Coconut and Banana Smoothie
Almond milk, bananas, and coconuts are all excellent choices for relieving acid reflux. Coconuts are high in fiber and water, and bananas and almonds are highly alkaline. So, this smoothie is sure to keep your stomach calm and relaxed.
1 ½ cups fresh coconut water
1 cup diced coconut
1 or 2 bananas
6 ice cubes
¼ cup almond milk
Blend everything together. As a garnish, you can add some shaved coconut or almond pieces on top. Doing this will add a slight crunch. Rolled oats or granola also work well with this recipe.
Strawberry Watermelon Smoothie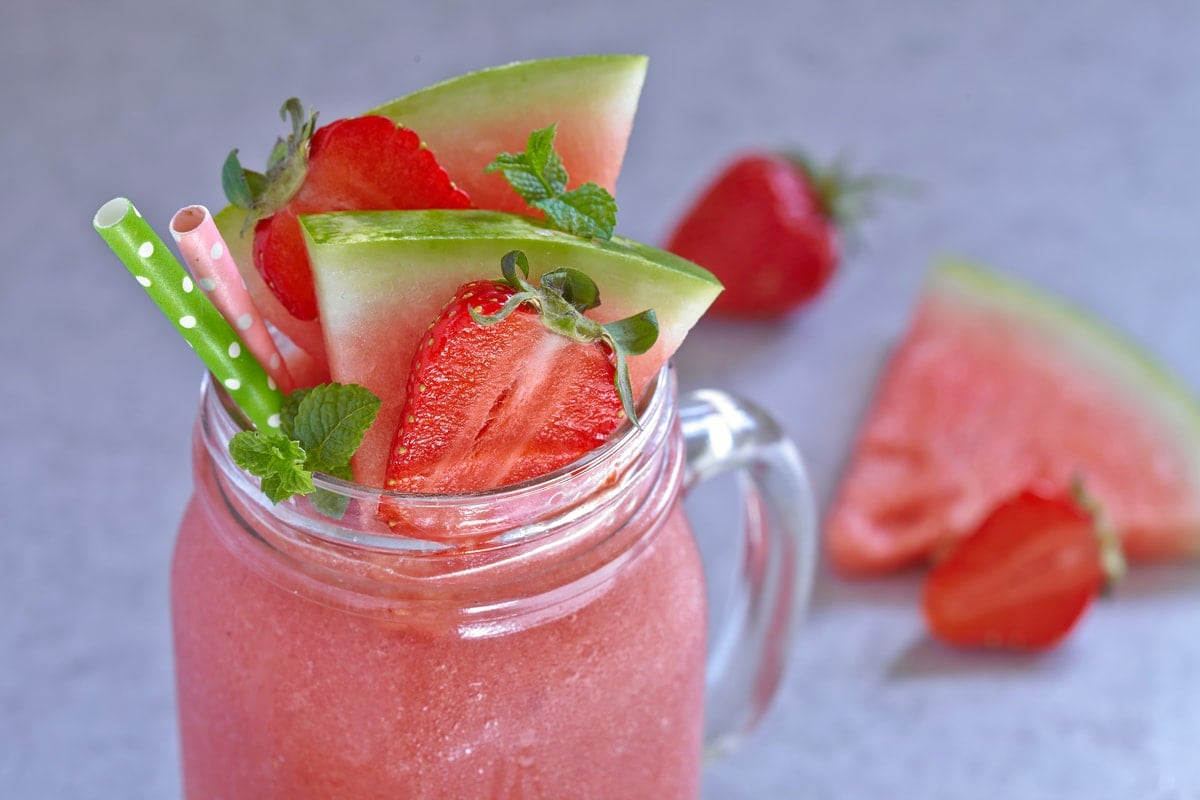 This recipe is perfect as a summer treat. If you mix the smoothie with shaved ice, you can get a frozen beverage that will cool you down in the most extreme heat.
2 cups fresh watermelon
6 ounces fresh strawberries
2 ounces lemon juice
Ice
You might have to blend the watermelon first before the strawberries. Otherwise, your blender may struggle to mix everything smoothly. Again, shaved ice is best, but regular ice cubes will still deliver a perfectly chilled beverage.
Other Considerations When Juicing for Acid Reflux
Although juicing can relieve acid reflux symptoms, you need to be careful about your process. Here are some factors to consider before starting your juicing journey.
Try to Use the Pulp - The leftover pulp has tons of fiber and other vitamins. So, try not to toss it out once you're done juicing. You can either add the pulp back into your beverage (i.e., with orange juice), or you can find creative methods of reusing it. For example, you can add the pulp to baked goods or scrambled eggs.
Be Careful of High Sugar Content - Fruits have a lot of natural sugars, and you need to use a lot of fruit to make a single juice drink. Consuming too much sugar can lead to health problems like diabetes, so try to incorporate both fruits and veggies into your juice.
Beware of Citrus Fruits - Oranges, lemons, limes, and grapefruit are some of the best ingredients for juicing since they have a high juice yield. However, since these fruits have a lot of acids, they can aggravate your condition. If you're going to drink citrus fruits, try to add alkaline fruits or vegetables to the mix.
Contact Your Doctor if Your Symptoms Don't Improve - Ideally, juicing and other dietary changes will prevent acid reflux altogether. However, if you're still experiencing heartburn, hiccups, or bloating after eating, you should talk to your doctor. In some cases, you might have to take acid reflux medicine to avoid serious complications later on.
Bottom Line: Relieve Acid Reflux the Natural Way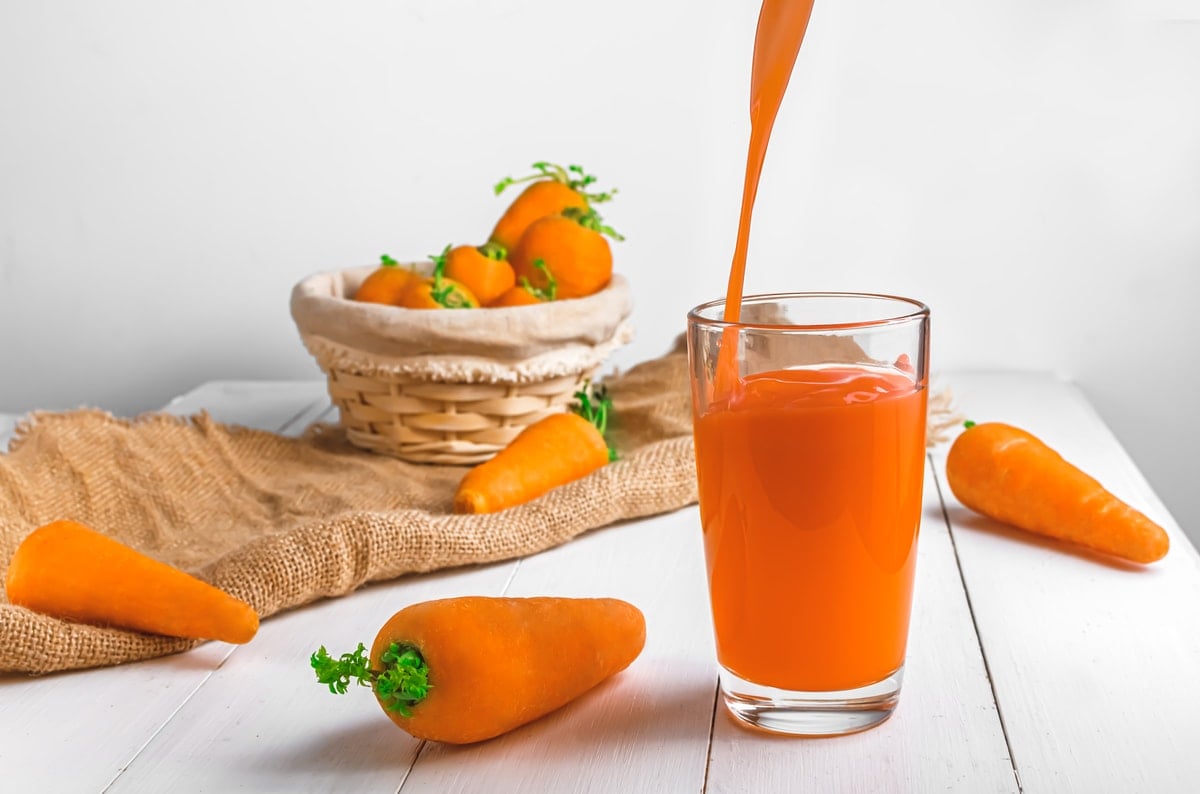 Unless you have GERD, you should be able to prevent acid reflux by making changes to your diet. Juicing is an excellent option, but it shouldn't be your only solution. Start by paying attention to the foods that give you heartburn the worst and see if you can eliminate them from your diet.
In some cases, you might be able to relieve symptoms by eating problematic foods with high fiber or high alkaline ingredients. For example, if coffee gives you heartburn, you can eat a banana afterward to counteract the effects. Overall, taking an all-natural approach to your health can yield better results than relying on medication. Juicing and other dietary changes are proactive, not reactive.
Sources:
https://www.webmd.com/heartburn-gerd/guide/what-is-acid-reflux-disease
https://www.webmd.com/digestive-disorders/hiatal-hernia
https://www.hopkinsmedicine.org/health/wellness-and-prevention/gerd-diet-foods-that-help-with-acid-reflux-heartburn
https://www.uhhospitals.org/Healthy-at-UH/articles/2014/04/best-and-worst-foods-for-acid-reflux
https://www.webmd.com/heartburn-gerd/guide/untreated-heartburn