Sparkling Ice is a popular carbonated drink known for its refreshing and delicious flavors. This sparkling drink comes with vitamins and natural flavors and has no added sugar, which makes it better than regular soda.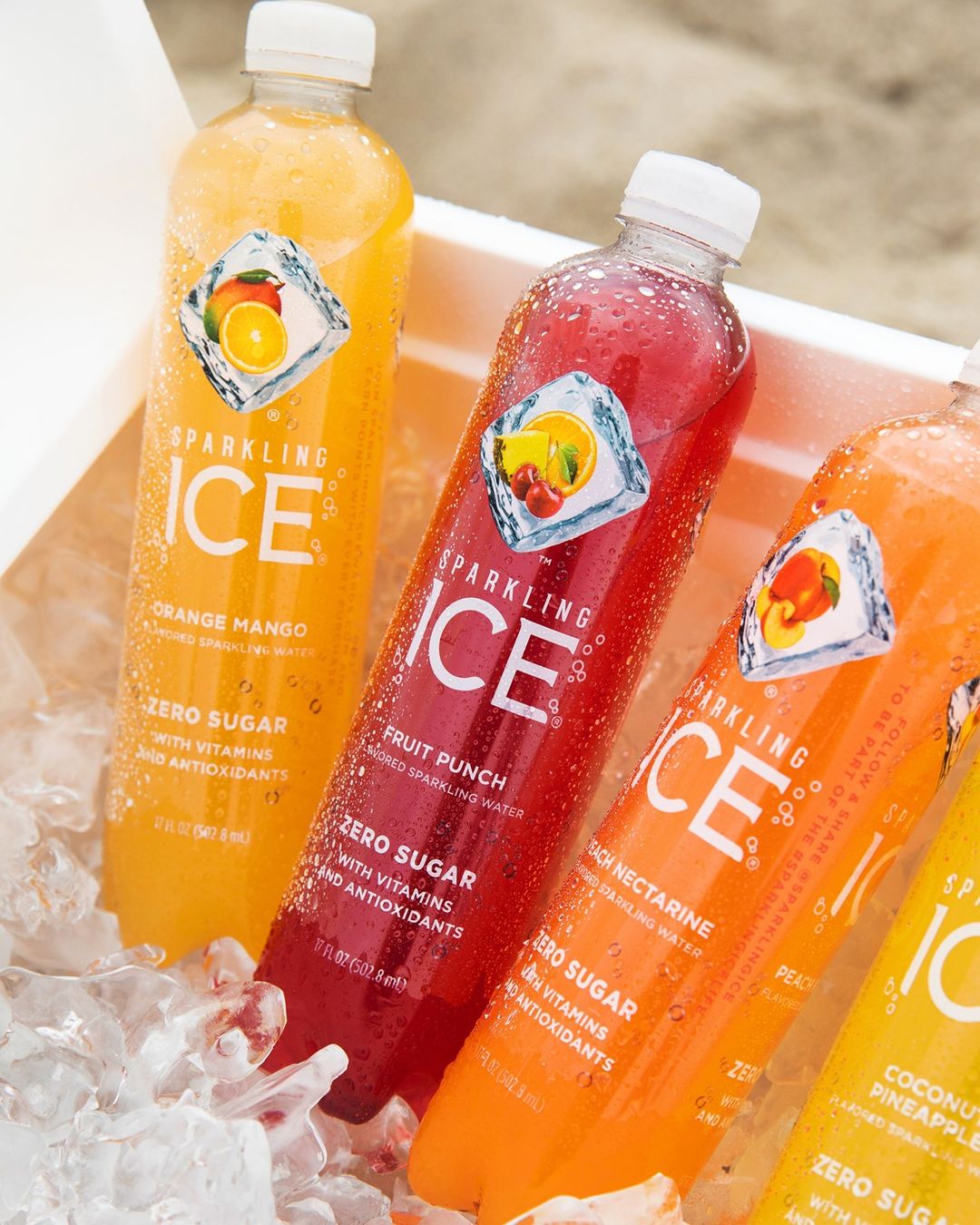 However, Sparkling Ice is not good for regular consumption as it contains artificial sweeteners and preservatives, making this drink unsuitable for daily consumption. Nevertheless, it can be a good alternative if you want to transition from drinking sodas to a sugar-free diet.
In this article, I will discuss everything about Sparkling Ice, including the top 4 pros and cons of drinking this drink. This article will also discuss whether Sparkling Ice is good for weight loss and compare it to regular soda and diet soda.
Table of Contents
What is Sparkling Ice and What's In It?
Sparkling Ice is a line of carbonated beverages produced by Talking Rain Beverage Co. The company, founded by Doug MacLean in 1988, has a base company in Preston, Washington.
Sparkling Ice contains carbonated water or sparkling water, natural flavors, colors, and a fair amount of the artificial sweetener sucralose.
The company also claims that Sparkling Ice is healthier than regular soda and energy drinks as it provides 15% of the daily requirements of vitamin A, vitamin D, niacin, biotin, pantothenic acid, vitamin B6, and vitamin B12.
Sparkling Ice drinks are available in various flavors, including Black Raspberry, Orange Mango, Crisp Apple, Black Cherry, Strawberry Watermelon, Coconut Pineapple, Cherry Limeade, Pink Grapefruit, Peach Nectarine, Lemon Lime, and Kiwi Strawberry. There are also Sugar-Free and Zero Sugar versions of these flavors.
Is Sparkling Ice Good For You?
The quick answer is no. Sparkling Ice is not a healthy drink despite its vitamin contents as it contains carbonated water, artificial sweetener, and synthetic ingredients.
Although it has a lower sugar content than soft drinks and other carbonated beverages, it still does not make Sparkling Ice good for regular consumption.
However, if you choose between regular soda like diet coke and Sparkling Ice, Sparkling Ice would be better, but you should never use it as a replacement for fruit juices or plain water.
Despite the vitamin contents in Sparkling Ice, note that a bottle only provides 15% of the daily needs, and you can gain more health benefits by drinking healthy juices. Nevertheless, compared to sugar-rich drinks, Sparkling Ice would be a better alternative.
This article will discuss the pros and cons of drinking Sparkling Ice, so keep reading.
Top 4 Pros of Drinking Sparkling Ice
1. Most Sparkling Ice Beverages Do Not Contain Caffeine
One good thing I like about Sparkling Ice drinks is that most of their products do not contain caffeine, except for the Sparkling Ice Caffeine line. This line has six flavors: cherry vanilla, strawberry citrus, orange passion fruit, black raspberry, blue raspberry, and triple citrus.
The Sparkling Ice Caffeine line also uses organic caffeine from green tea extract, making it more effective.
Caffeine is a stimulant that can have both positive and negative effects on the body. In small doses, caffeine can boost energy, improve focus, and increase alertness.
Despite the benefits, caffeine can have some adverse side effects when consumed in large amounts. These include an increased heart rate, difficulty sleeping, restlessness, an upset stomach, and headaches.
Additionally, caffeine can interfere with the absorption of certain nutrients such as calcium, iron, and zinc, leading to deficiencies if consumed excessively, especially when taken with a meal. Finally, caffeine can be addictive and lead to substance abuse.
However, if you need a daily dose of caffeine, you would need something other than Sparkling Ice.
2. Sparkling Ice Has Added Vitamins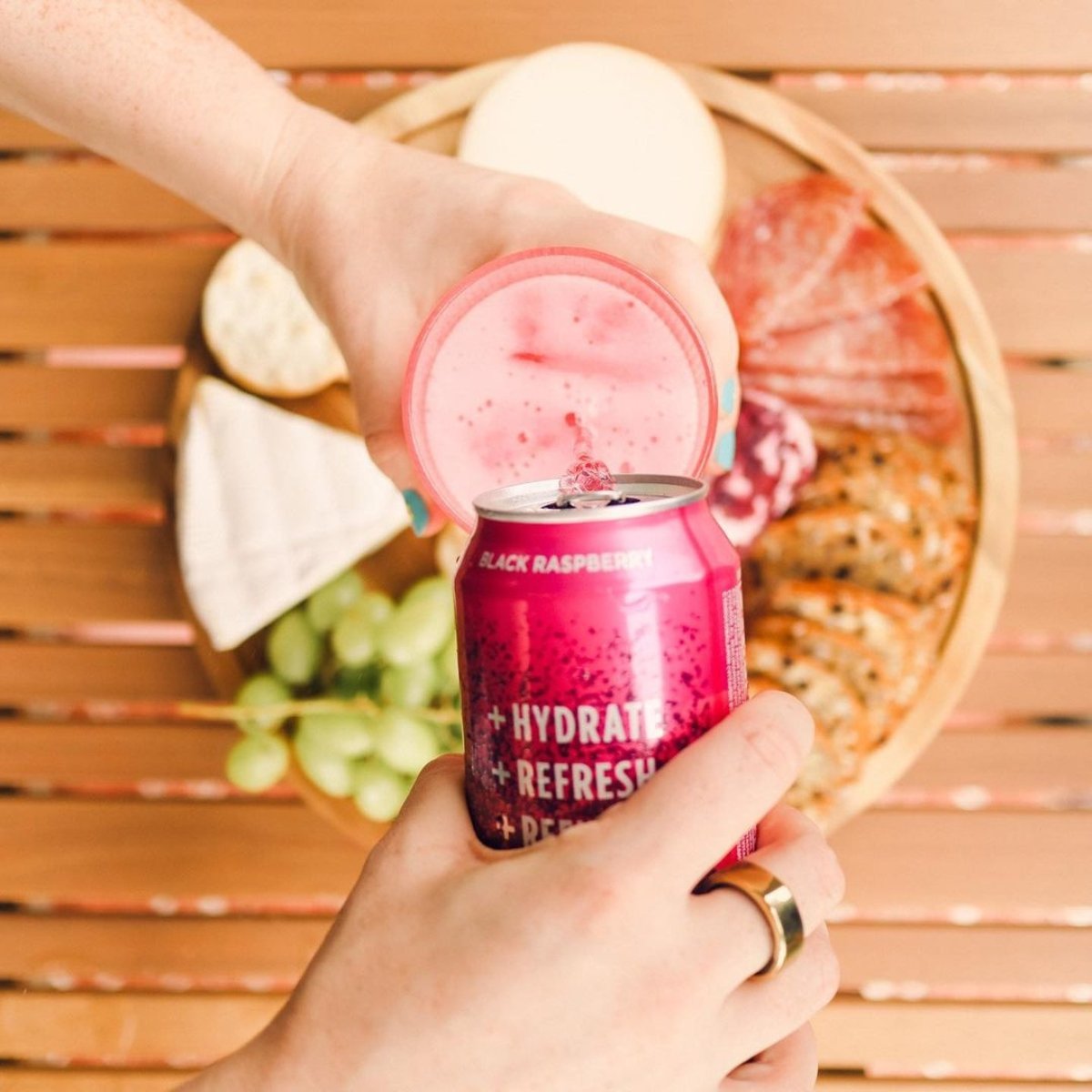 The Talking Rain Beverage Company claims that Sparkling Ice beverages are healthier than other carbonated drinks because they contain several vitamins. Let's take the Black Raspberry flavor as an example. A 17-ounce bottle contains the following vitamins:
Vitamin A - 15%
Niacin - 15%
Biotin - 15%
Pantothenic Acid - 15%
Vitamin D - 15%
Vitamin B6 - 15%
Vitamin B12 - 15%
While you can get more vitamins in other energy drinks, note that the caffeine in energy drinks lessens the absorption of these vitamins, so getting a non-caffeinated carbonated beverage is better.
3. Sparkling Ice Has No Added Sugar
Despite the delicious fruity flavor of these carbonated drinks, Sparkling Ice does not contain added sugar, which sets it apart from regular sodas. Each bottle has only five calories, zero carbs, zero fat, and zero sodium.
It's always better to drink carbonated drinks without added sugar, as excessive sugar intake can lead to weight gain and obesity, as well as an increased risk of type 2 diabetes, heart disease, and stroke.
Too much sugar can also cause tooth decay, as the bacteria in the mouth feed on the sugar and convert it into acid that weakens tooth enamel.
4. Sparkling Ice Has Natural Flavors and Colors
The fruity flavor of Sparkling Ice comes from natural sources, including real fruit flavor. As you may have noticed, Sparkling Ice flavors revolve around fruit flavor mixes, and you can see in the ingredient list on the packaging that they use natural fruit concentrate.
Natural flavor in drinks is a must, as artificial flavors contain chemicals that may cause potential health issues such as headaches and allergies.
Moreover, artificial colors synthesized from petroleum can also cause various health issues, such as skin irritation, headaches, and digestive problems, and some even increase the risk of developing cancer.
Top 4 Cons of Drinking Sparkling Ice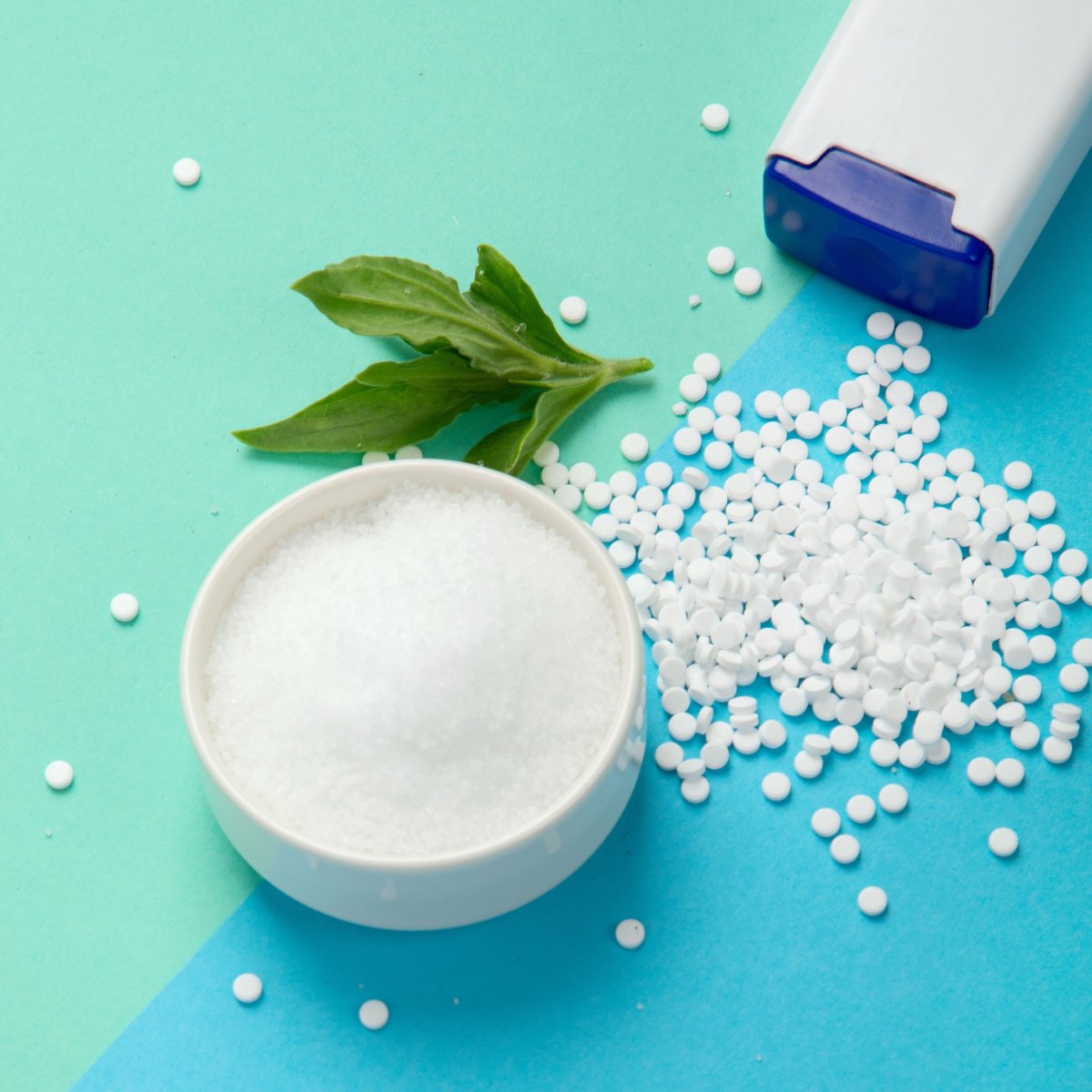 1. Sparkling Ice Contains Artificial Sweeteners
Although Sparkling Ice does not contain table sugar, it does have an artificial sweetener called sucralose that sweetens this flavored sparkling water. Sucralose is a type of artificial sweetener used as a sugar substitute, commonly known as Splenda.
While Splenda is generally safe for human consumption, experts have linked it to several side effects. Common side effects of sucralose include headaches, stomach aches, dizziness, and nausea.
Additionally, some people experience allergic reactions such as hives, itching, and swelling when consuming sucralose. In rare cases, sucralose increases the risk of developing certain types of cancer, though more research is needed to confirm this.
2. Sparkling Ice Does Not Offer Enough Electrolytes
If you're looking for hydrating, flavored sparkling water that contains electrolytes, Sparkling Ice may not be for you, as it only contains minute amounts of sodium and no potassium. Electrolytes are essential for hydration because they help regulate the water in our bodies.
Electrolytes regulate the flow of fluids in and out of our cells, maintaining the osmotic balance in the body. Without electrolytes, our bodies would be unable to absorb, transport, and store water.
The absence of electrolytes is not totally a bad thing. We get sodium and potassium from other foods we eat, and you would have excess sodium or potassium if you drank electrolyte-rich drinks.
However, if you're fasting or on a strict diet, drinks with electrolytes would help balance your hydration.
3. Sparkling Ice Contains Synthetic Nutrients
Although Sparkling Ice contains vitamins and antioxidants, they come from synthetic sources and should not be a replacement for nutrients from natural sources. Of course, getting vitamins from fruits and vegetables is always a better option, as they get absorbed quicker.
Many studies suggest that natural vitamins are superior to synthetic ones in energy drinks and other carbonated drinks. By this, I mean that although you get vitamins from these drinks, you should still eat healthy foods to supplement your body's nutritional needs.
4. Sparkling Ice is Unsafe for Diabetics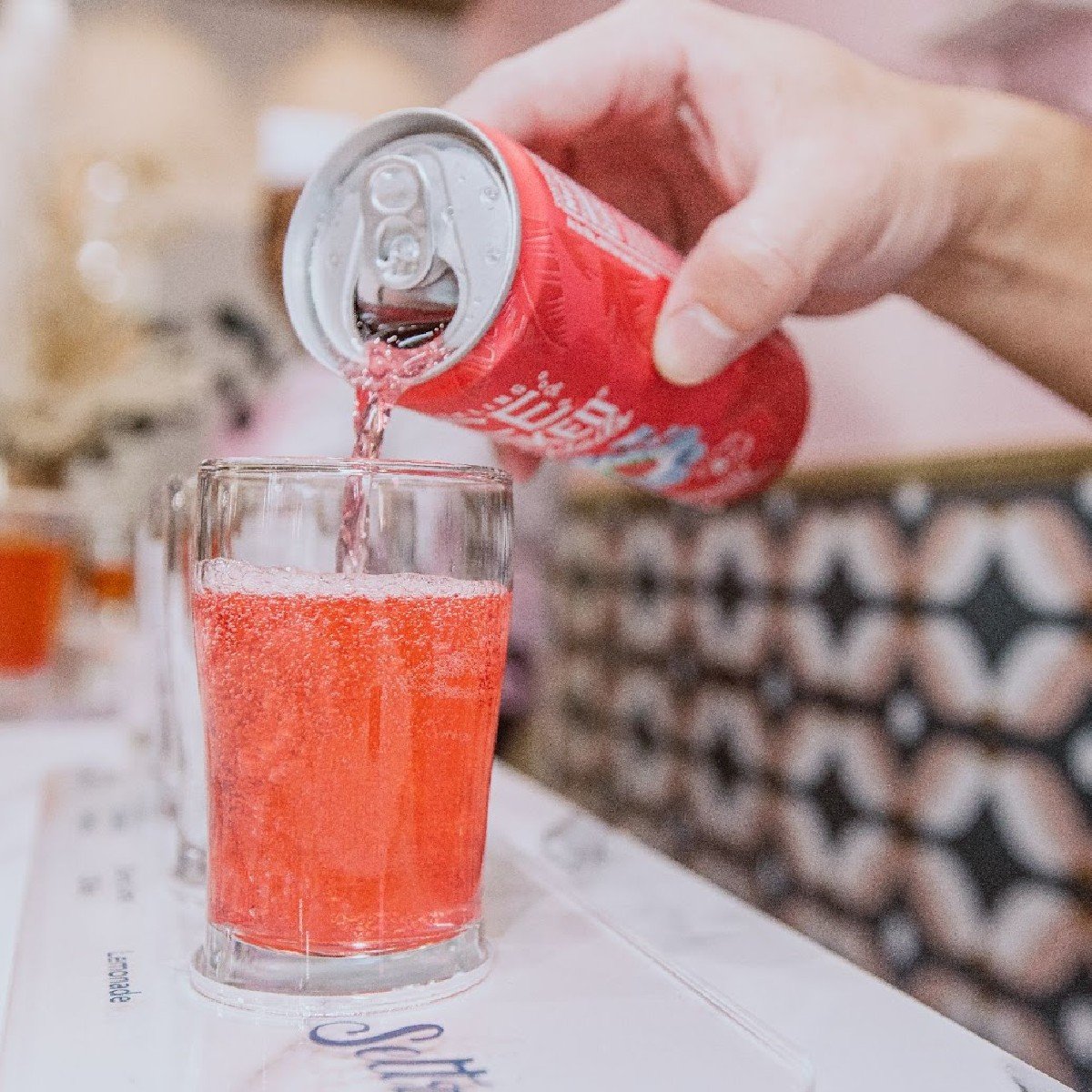 Although Sparkling Ice drinks do not contain table sugar, they have sucralose, which may still affect your blood sugar levels in other ways.
Research indicates that sucralose affects blood sugar levels by impacting insulin. Insulin is a hormone that helps the body store and use sugar from food. Consuming sucralose can increase insulin levels, making it harder for the body to process sugar and resulting in higher blood sugar levels.
Moreover, when your insulin is high, the body stores more fat in your cells, making you susceptible to weight gain and obesity.
Is Sparkling Ice Good For Weight Loss?
The short answer is no; even though Sparkling Ice has no calories, drinking it won't help you lose weight. The best way to manage body weight is by tracking your calories. This means that the food you intake should equal the calories you burn from your daily activities.
Although drinking low-calorie drinks will help you quench your thirst without adding more calories, it's better to drink plain water and fruit juices that benefit weight loss.
The bottom line is that Sparkling Ice has no ingredient that induces weight loss but will not make you fatter.
Is Sparkling Ice Better Than Regular Soda?
Sparkling water has many benefits over regular soda. It has fewer calories, is sugar-free, contains no artificial flavors or colors, and has no caffeine, sodium, or other unhealthy additives.
Sparkling water also has a much lighter taste than soda, which can be appealing to those who don't enjoy the sweetness of sugary drinks. Additionally, because sparkling water is lower in acidity than regular soda, it can help reduce the risk of cavities and other dental issues.
Is Sparkling Ice Better Than Diet Soda?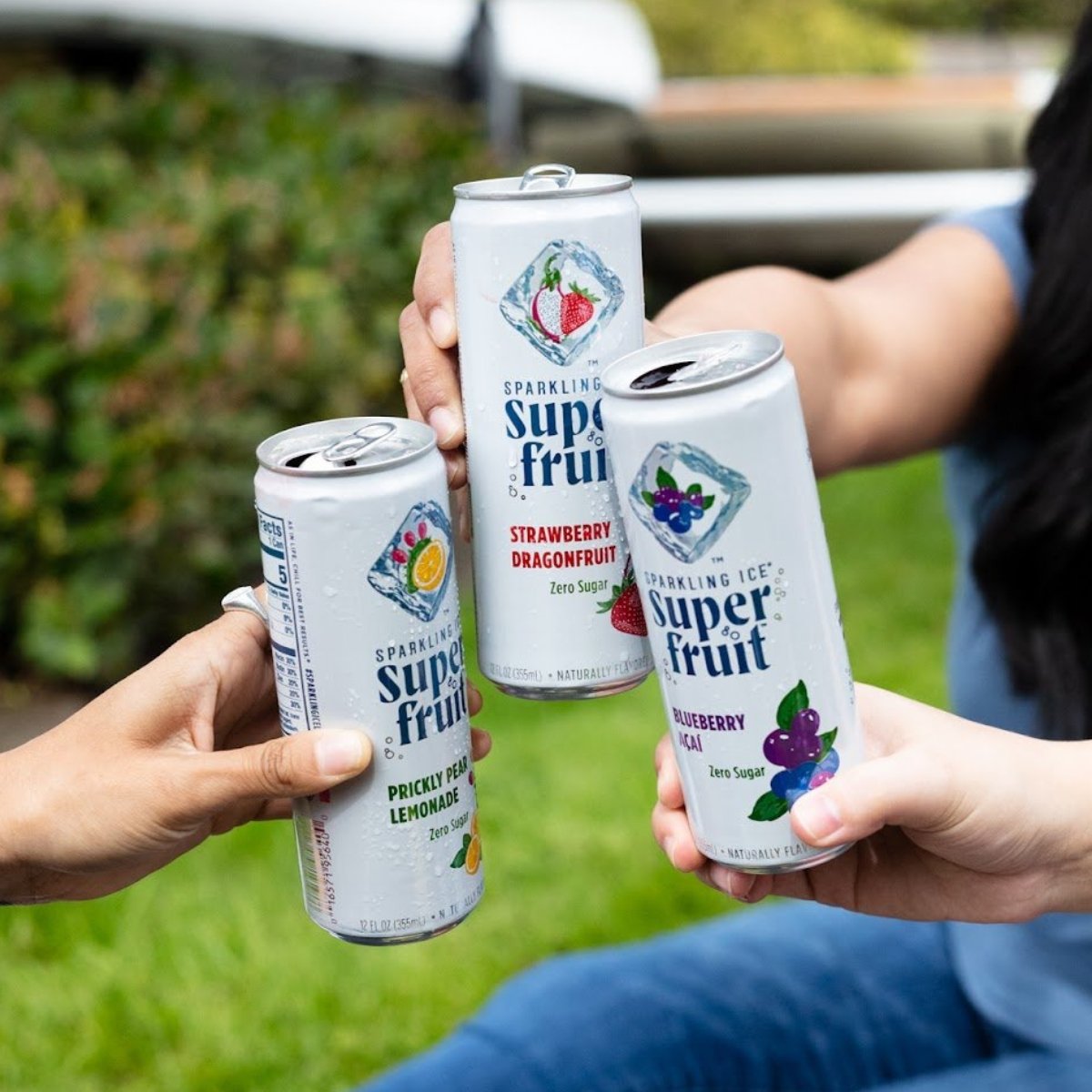 While diet coke has no sugar or calories, diet soda contains way more preservatives and additives than Sparkling Ice. Sparkling Ice contains natural flavors from fruit extracts and natural colors from vegetable extracts, making it more natural.
Moreover, diet soda contains caffeine, which can have adverse effects on health.
Related Questions
Is Sparkling Ice healthy?
While Sparkling Ice contains vitamins and antioxidants, I don't consider it healthy as the vitamins and antioxidants in it are synthetic. Moreover, Sparkling Ice contains artificial sweeteners that may have a negative impact on people with diabetes.
Is it okay to drink Sparkling Ice every day?
No. Drinking carbonated drinks every day is not recommended. Sparkling Ice contains artificial sweeteners and synthetic ingredients that may do more harm than good in the long run.
What is the healthiest sparkling water?
The healthiest sparkling water should be unflavored and unsweetened—sparkling water from La Croix, Spindrift, Perrier, San Pellegrino, Waterloo, and Bubly Sparkling.
Is it okay to drink sparkling water instead of water?
While sparkling water provides the same hydration as regular water, the main issue is the carbonation in sparkling water. Carbonation could cause several side effects, such as bloating, gas formation, and an upset stomach.
Can sparkling water cause kidney stones?
No, sparkling water does not cause kidney stones. Kidney stones come from too much calcium and oxalate, and sparkling water does not contain either of them. However, sparkling water may alter the pH of your urine, as it is more acidic.