If you suddenly feel an uneasy tightening around your chest area and near the throat, you're probably experiencing heartburn. Although called "heartburn," it does not involve the heart. When you experience acid reflux, and the acid goes back up to the esophagus, you experience a burning sensation, resulting in chest tightness.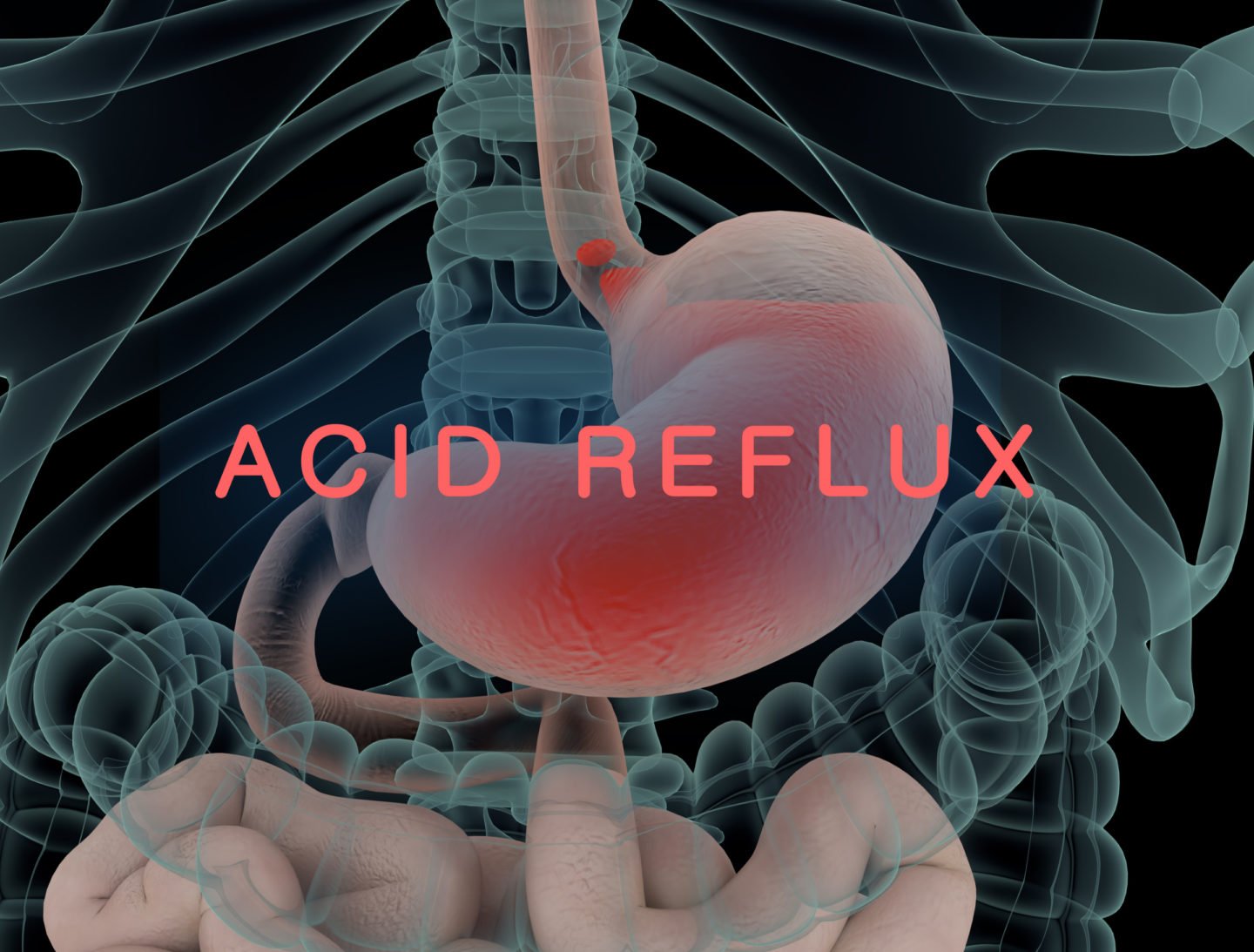 Around 20% of Americans suffer from acid reflux. If you experience heartburn often, you might have chronic acid reflux disease, and knowing quick and effective ways to relieve your symptoms is a must.
The fastest way to get rid of heartburn is by taking antacids. Antacids are over-the-counter medications that provide immediate heartburn relief. H2 receptor blockers also help mediate the symptoms but take longer to effect. Meanwhile, home remedies for acid reflux include eating a ripe banana, drinking baking soda water, cucumber juice, watermelon juice, cold non-fat milk, plain water, chewing sugar-free gum, and standing still.
This article will discuss everything you need to know about these tricks to relieve acid reflux, their mode of action, and their dosage.
Table of Contents
How to Get Rid of Acid Reflux Fast
Take Antacids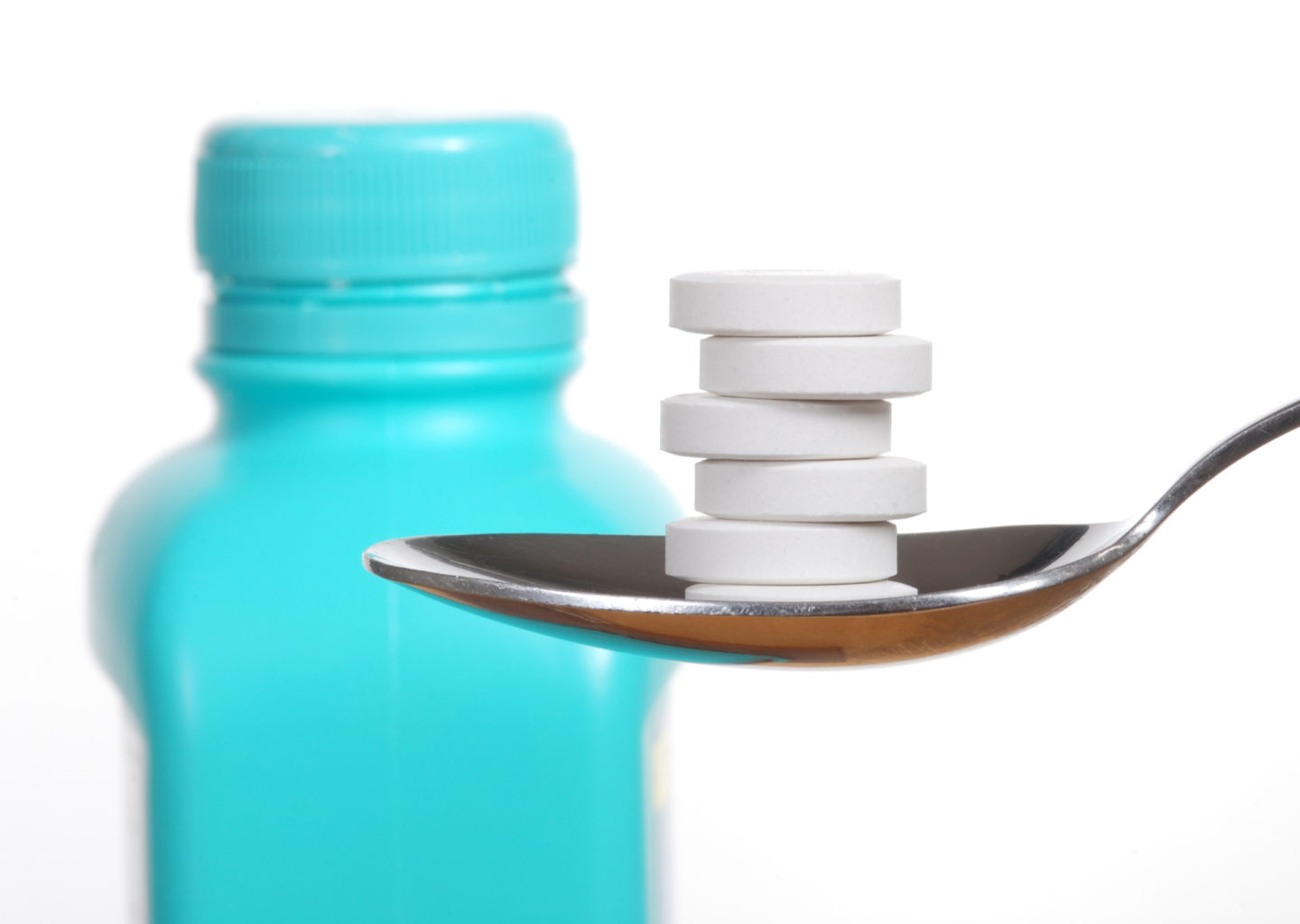 Antacids are medications that help to reduce indigestion and heartburn by neutralizing or neutralizing the acid in your stomach. You can purchase them at pharmacies and supermarkets without prescription as a liquid medication or chewable pills. While these take effect immediately and provide heartburn relief for hours, they do not treat the underlying cause of your acid reflux.
There are several types of antacids available, but here are the typical contents of these antacids:
aluminum hydroxide
calcium carbonate
magnesium trisilicate
magnesium carbonate
magnesium hydroxide
sodium bicarbonate
These ingredients are basic (not acidic), which help combat and neutralize the acidity in the stomach. Other brands also add other medications that protect your esophagus and reduce flatulence. Antacids do not only offer heartburn relief but also help out with indigestion, stomach ulcer, and gastritis.
Adults can drink up to 5 tablets daily, depending on the need. However, antacids may affect how other medications work, so it's best not to take any other medicines within 4 hours after taking antacids. You should also take antacids after meals when expecting indigestion and heartburn.
Take H2 Receptor Blockers
H2 receptor blockers are a class of drugs that lower the amount of acid generated by the cells in the stomach lining. H2 blockers are known as "histamine H2-receptor antagonists" or "histamine H2-receptor antagonists." Cimetidine, famotidine, nizatidine, and ranitidine are some brand names for these drugs.
Since your stomach regularly produces acids that help maintain your stomach's health. However, when there's too much acid in the stomach, it may damage the barrier that protects the lining of your esophagus, causing gastritis, ulcers, and acid reflux. H2 receptor blockers stop the acid-making cells from releasing more acids.
H2 receptor blockers work to relieve acid reflux, ulcers, and gastritis like antacids. It usually takes 1-3 hours for H2 receptor blockers, but the effects last longer than antacids. Adults can take up to 300 mg before bedtime, while kids can take 2-4 mg per kilogram.
Eat A Ripe Banana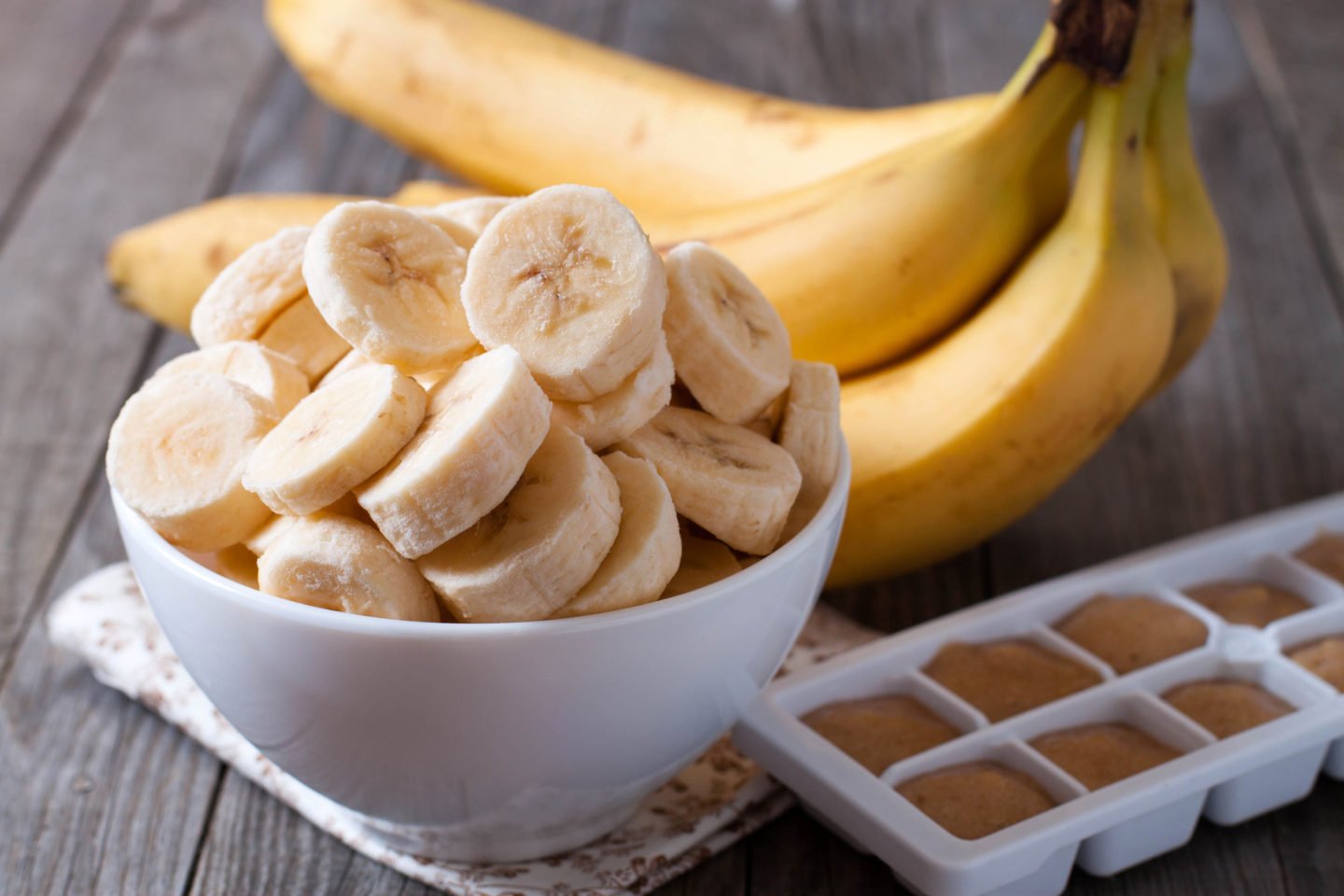 Ripe bananas are one of the solutions that provide immediate and possible long-term effects against acid reflux. Bananas, especially ripened ones, have an alkaline pH that neutralizes the acidity from heartburn. It also coats the esophageal lining with slimy starch and sugar, soothing it and curing the tightness and burning sensation.
Banana relieves acid reflux immediately, but it also contains pectin, a soluble fiber that helps promote digestion and softens stools for easy passage. In addition, since it is a nutrient-dense fruit, it keeps one satiated for a longer time, preventing overeating.
If you start experiencing a heartburn symptom, eat one whole ripened banana. Note that unripened ones contain more starch, are harder to digest, and do not provide a soothing effect.
Drink Baking Soda Water
Drinking baking soda water is one of the easiest, most cost-efficient ways of relieving acid reflux. Baking soda has a pH of 8.3, which is alkaline enough to combat heartburn and excess acid production. However, like antacids, drinking baking soda water does not cure the underlying cause of your acid reflux symptom.
To make baking soda water, simply mix ½ teaspoon baking soda with 4-ounces of water. Sip the mixture slowly and observe the symptoms. If heartburn symptoms persist, you can make the mixture and repeat the procedure after two hours. Be sure not to exceed 3 tablespoons of baking soda daily. Too much can cause bloating, gas production, stomach pain, and diarrhea.
Also, drinking baking soda water daily is not advisable as overuse can cause toxicity. That can lead to hypokalemia or low potassium levels and hypernatremia or high sodium levels. These can cause kidney disease and muscle weakness and worsen heart diseases.
Drink Cucumber Juice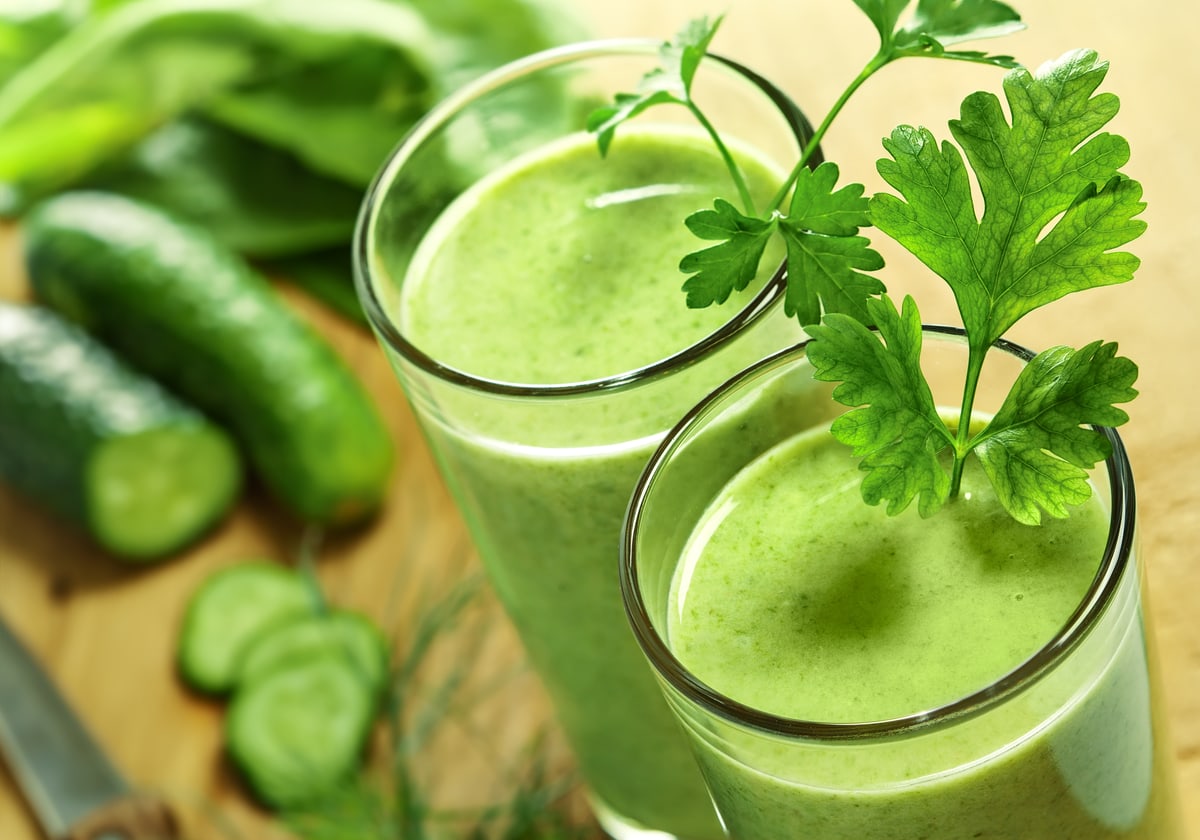 Cucumbers contain 96% water and are alkaline-forming, which relieves acid reflux immediately. In addition, the water in cucumbers helps dilute stomach acid. Furthermore, they are basic when ingested, which means they do not add to the acidity in the stomach. Cucumbers also provide anti-inflammatory effects, which soothe the esophageal lining during heartburn.
To make cucumber juice, slice a cucumber ¼ inch thick, and blend with ½ cup of water. Divide the drink into 4 parts and drink one portion every hour until the heartburn symptoms cease or alleviate. You can add more if you wish, as cucumbers are not acidic nor toxic.
Drink Watermelon Juice
Like cucumber juice, watermelon juice acts as a diluent. Watermelon contains 92% water and is alkaline-forming when ingested. Watermelons also contain magnesium which also helps in neutralizing stomach acid production.
To top all that, watermelon juice is exceptionally delicious and easy to prepare. You can eat watermelons as is or blend them with ice to achieve that soothing effect once ingested. However, if you have high potassium levels, you should drink only a cup of watermelon juice daily.
Stand and Stay Still
Once you start experiencing signs of heartburn, one quick way to prevent it is to stand up and stay still. Once you stand, gravity allows the acid to remain in the stomach and prevent it from going back up to your esophagus. If you experience heartburn often or have chronic acid reflux or gastroesophageal reflux disease, you shouldn't lay down within 3 hours after a meal.
Especially if you have a weak lower esophageal sphincter, laying down will cause some of your stomach content to travel back to the esophagus and cause tightness and a burning sensation. People with gastroesophageal reflux disease should also sleep in an inclined position, where the head is higher than the lower body. This way, the acid is allowed to settle in the stomach.
Sleeping immediately after eating slows down digestion. That makes you prone to indigestion, gas formation, and constipation. All these trigger GERD symptoms and cause heartburn.
Chew A Gum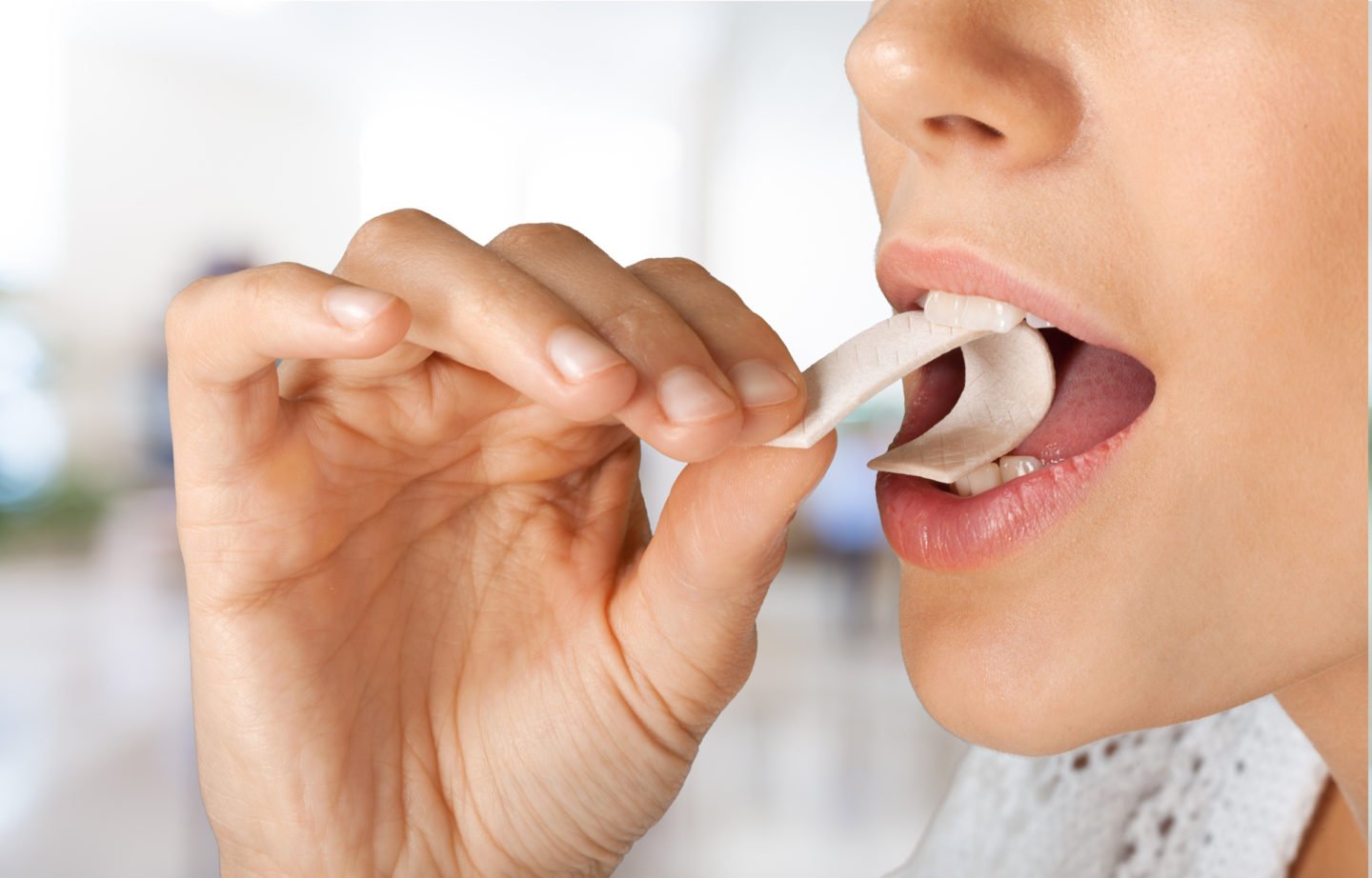 When experiencing heartburn, stomach acid goes back up the esophagus, making it acidic. A way to combat the acidity in the esophageal lining is by chewing gum. Chewing promotes saliva production, and saliva has a pH of 6.2-7.6, which can help neutralize the stomach acid, which has a pH of 1.5-3.5. The saliva also helps soothe the esophageal lining, relieving the burning sensation.
It's even better if you have bicarbonate gum. In a study, bicarbonate gum provides saliva with higher pH than regular chewing gum. Bicarbonate also acts as a neutralizing agent in the stomach, helping balance out the acidity.
However, you have to refrain from taking sugary gum as too much sugar triggers heartburn symptoms in the long run. There are sugar-free bicarbonate gums, just sugar-free gums available on the market. Gums are easy to store and fit in any pocket, making them a convenient way to relieve acid reflux.
Drink Non-Fat Milk
When managing acid reflux, you can't just drink any milk. Most kinds of milk have high-fat content, with regular whole milk containing 8 grams of fat per cup. It is recommended that you drink non-fat milk when trying to relieve heartburn.
Milk contains protein and calcium, which both help manage acid reflux. Calcium carbonate acts as an antacid when ingested, helping neutralize stomach acid production. You must choose non-fat milk like skim milk, as fat prevents the lower esophageal sphincter from closing fully, triggering more acids to escape.
Other milk alternatives like almond milk, soy milk, oat milk, and flax milk are alkaline-forming when ingested and help balance the acidity. They also are excellent sources of fiber that promote digestive health and stomach emptying. Serving the milk cold does not affect the acidity but helps soothe the burning sensation you feel during heartburn. It helps relieve inflammation, too.
Drink Warm Water
Although plain water does not do much, it is the most accessible home remedy option. Water acts as a diluent of the stomach contents, diluting the acids. Drinking water also helps flush the acid in the esophageal lining, helping relieve the tightening and burning sensation around the chest.
However, be careful as there are acid-forming types of bottled water that can worsen your acid reflux symptoms. People who suffer from gastroesophageal reflux disease are advised to drink alkaline water with a pH greater than 7.
Other Ways To Resolve Acid Reflux Symptoms
This section will discuss ways that may not take immediate effects but can solve long-term acid reflux disease symptoms.
Fiber-Rich Diet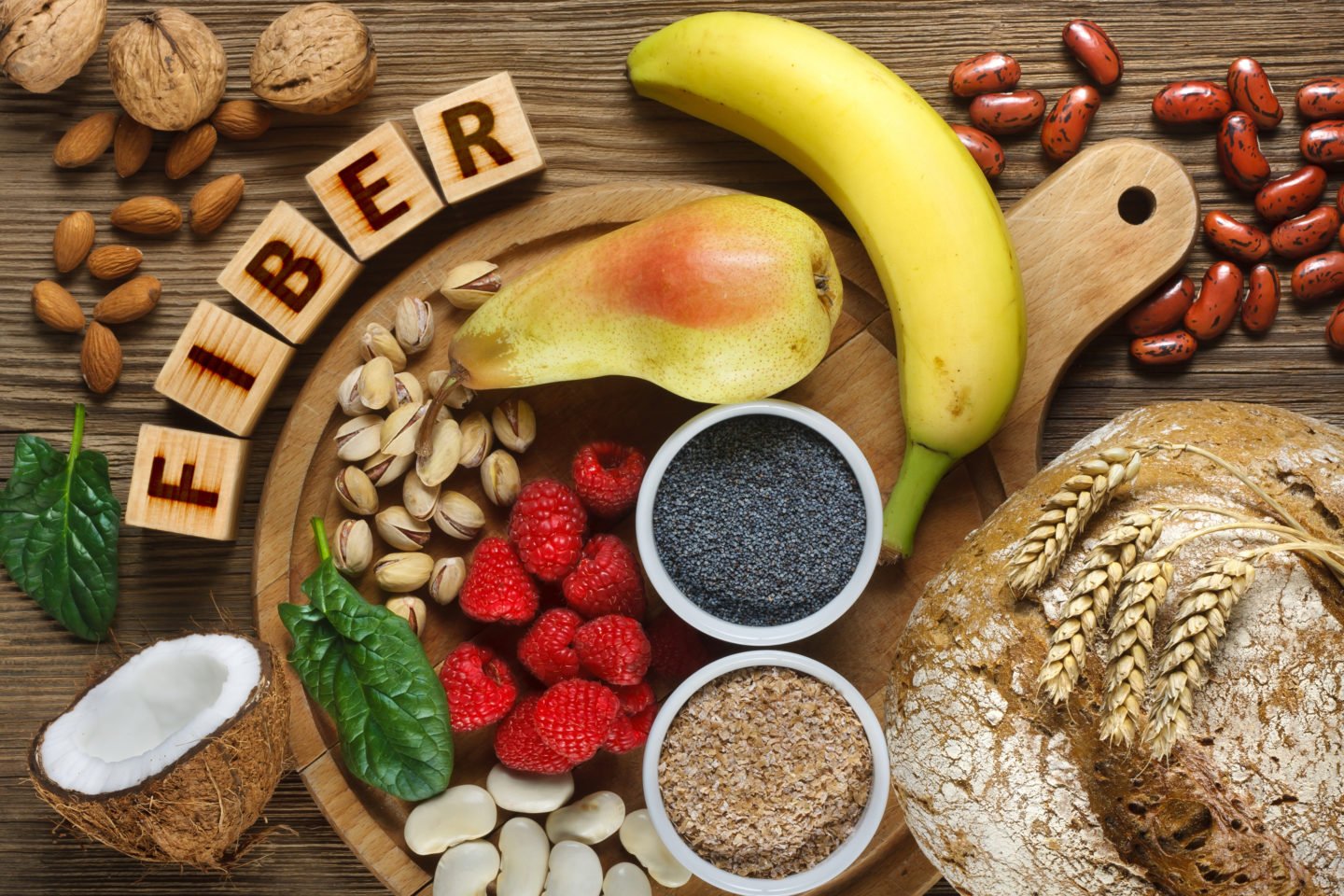 Eating more fiber promotes digestion. When food stays in the stomach for more extended periods, it promotes gas and acid production that can trigger the occurrence of occasional heartburn. Fiber-rich foods include pears, strawberries, avocadoes, apples, berries, bananas, carrots and beets, broccoli, artichoke, brussels sprouts, and beans.
Portion Control
According to Mayo Clinic, obesity and being overweight are two risk factors for developing acid reflux symptoms. Overeating also leads to more symptoms as too much food leads to indigestion, leading to acid and gas production. To avoid these, control the food portions on your plate or eat smaller meals. In addition, eat more fiber and protein and lesser starch and carbs, as they promote digestion.
Exercise
Exercise helps you manage your weight by supporting digestion and burning more calories. It also helps in strengthening your muscles, including your lower esophageal sphincter. However, if you suffer from gastroesophageal reflux disease, you should only do low-impact exercises like walking, light jogging, stationary biking, yoga, or swimming.
Avoid Acidic Food
Preventing acidic foods is a great start to managing acid reflux. Lemon juice, limes, pineapples, oranges, grapes, plums, and berries are acid-forming fruits when ingested. Carbonated drinks like soda and caffeinated beverages like coffee and energy drinks also trigger acid production and should be avoided.
Avoiding fatty foods and spicy food also helps manage acid reflux disease symptoms.
Quit Smoking
Nicotine, used in making tobacco, is known to relax the lower esophageal sphincter. Instead of shutting completely, the sphincter loses the strength to block all the stomach contents, and some acid escapes, causing heartburn. Smoking also causes you to cough more often, which triggers the release of acids from the stomach.
Related Questions
What instantly relieves acid reflux?
Antacids are the best way to relieve acid reflux instantly. They can take effect immediately and provides acid reflux relief for hours.
Can burping help acid reflux?
No. Swallowing air to burp puts more pressure on the stomach and triggers the lower esophageal sphincter to open and excrete some stomach acids.
How can I sleep with acid reflux?
If you experience nighttime heartburn, eat meals at least 3 hours before bedtime. Allow your meal to be digested before sleeping, and lay in an inclined position to help the acids stay in the stomach.
Does drinking water help acid reflux?
Water dilutes the stomach contents, including acids. Drinking water during heartburn also helps flush down the acids in the esophageal lining, relieving the burning sensation.