For many people, getting healthy can feel like such a chore. While we all know that we need to incorporate more fruits and vegetables into our diets, it can be challenging to do so conveniently. Who has time to prep and cook so many raw ingredients?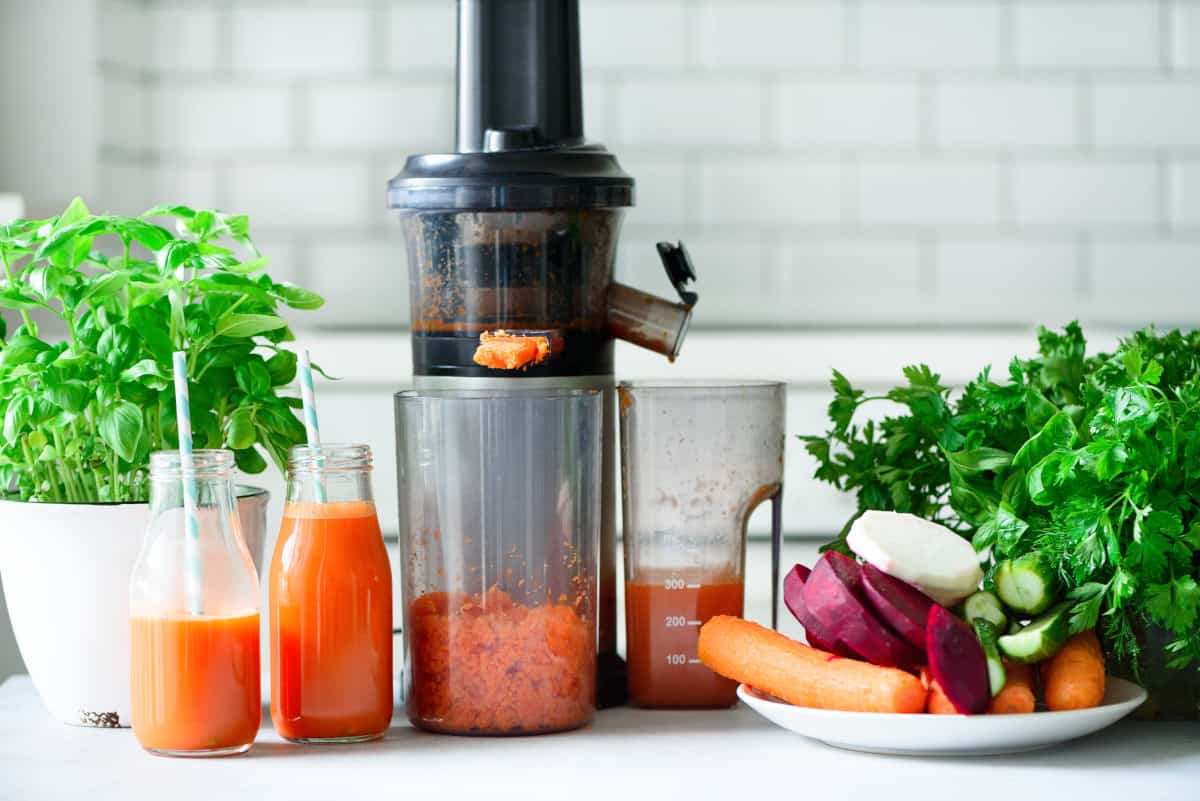 Fortunately, there is a better way - juicing. Modern juice extractors can turn most fruits and veggies into delicious, healthy beverages. Best of all, you can get all the nutrients without any of the hassle. If you're interested in juicing, you need to know how to choose your first juicer. Thankfully, we're here to help. This is the ultimate guide to choosing your first juicer - here's what you need to know.
Table of Contents
Why Buy a Juicer?
If you haven't thought about juicing before, you may be wondering if these machines are worth your money. The short answer is yes, but let's dive into some different reasons why you should incorporate juicers into your life.
Healthy Eating - As we discussed, juice extractors allow you to add far more greens into your diet. Instead of taking multivitamins or trying to add a salad to every meal, you can simply drink your fruits and veggies.
Reduce Food Waste - How many of us are guilty of buying fresh food, only to toss it a week later because we never got around to eating it? With an electric juicer, you can avoid the guilt trip by processing those items instead of throwing them away. Even if your fruits and veggies are a little past fresh, juicing can make them much more palatable. Just toss everything into the feed chute and call it a day.
Food Processing/Meal Preparation - Although juicers are mostly designed to extract fluids from various ingredients, some models can do much more. With masticating juicers, you can also make nut butter and pasta from scratch. Overall, these machines can be highly versatile, making them a vital part of any kitchen.
Once you've determined the reasoning behind getting one of these devices, it's much easier to figure out how to choose your first juicer. Let's dive into the various variables you'll want to consider.
How to Choose a Juicer
Juicer Type
There are three primary options when picking a new juicing machine - centrifugal, masticating, or triturating. Here is a breakdown of each model type and when they will work best for your needs.
Centrifugal
For some people, juicing is all about getting healthy nutrients into their bodies as quickly as possible. For example, if you're in a rush in the morning, making some fresh orange juice is a fast and convenient way to start your day. So, if you're looking for a fast juicer, centrifugal models are the best option.
These machines work similarly to a blender. All you have to do is push your ingredients into the feed chute and listen as the extractor does its thing. You can process a glass of juice in less than a minute, allowing you to get out the door as soon as possible. Centrifugal juicers are almost as convenient as having a carton of juice from the store, but they offer much better (and tastier) results.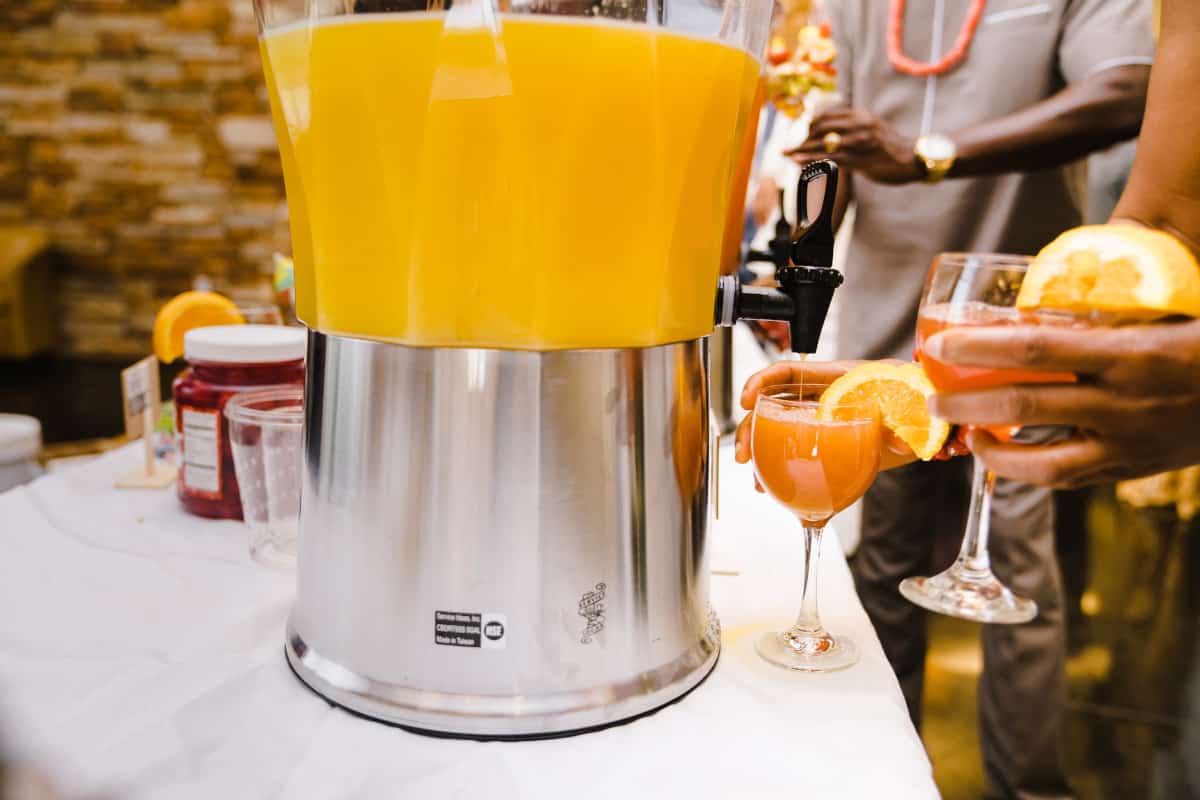 For example, did you know that your orange juice has been sitting in a vat for over a year? Or that the taste comes from a "flavor pack"? Skip the factory processing and do it yourself - your taste buds will thank you.
That said, while centrifugal juicers are quick and convenient, they come at a price. You will wind up wasting some juice as your remaining pulp will likely be pretty wet. Overall, these machines are not as thorough when extracting all the fluid from your ingredients. So, if the idea of a lower juice yield from your fruits and veggies seems blasphemous, you might want to get a masticating juicer instead.
Best For: Quick and worry-free juicing. Cleanup can also be easy since there are fewer parts to disassemble.
Masticating
For the uninitiated, mastication is the act of chewing. While it can seem a bit bizarre to imagine your juice machine chewing your fruits to extract their fluids, the results speak for themselves. While fast juicers can leave a lot of juice left over, masticating models have much drier pulp.
As you can imagine, however, comprehensive juice extraction does take longer. While you can get a full glass in a few seconds with a centrifugal unit, it will take a few minutes with a cold press juicer. However, you do have much more flexibility when juicing, so that's a plus.
Because masticating juicers use gears to grind your ingredients, you aren't limited to juicy citrus fruits and vegetables. Now you can add more fibrous foods like spinach and kale to make your juice even healthier. These machines also allow you to make nut butter and pasta, turning them into a full-service kitchen appliance.
While masticating juicers are versatile and increase your overall juice yield, they do take up more space on your counter, and they cost more than centrifugal juicers. So, we recommend these models for those who are serious about juicing.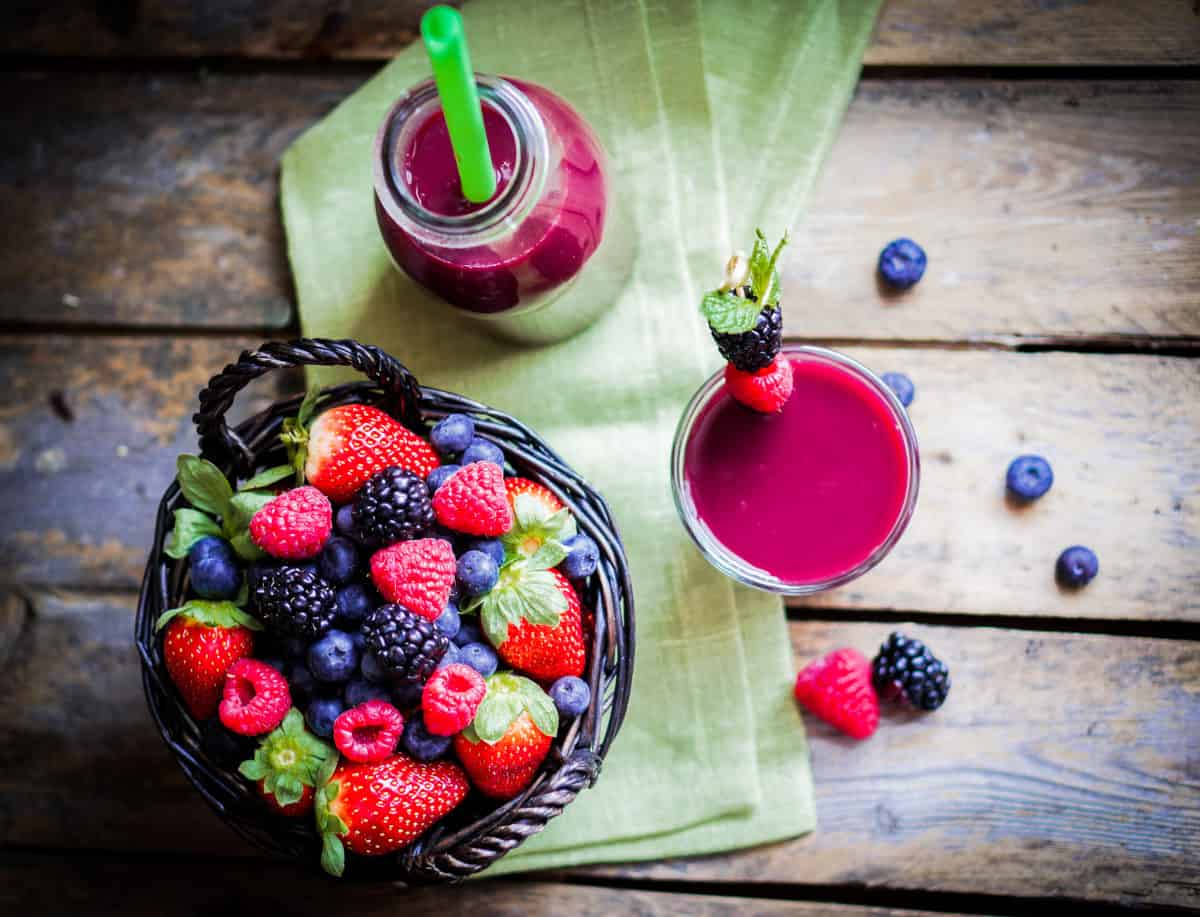 Best For: Juicing connoisseurs who want a multi-purpose machine and are not usually in a rush to get their juice.
Triturating
Technically speaking, triturating juicers can be classified as "masticating," but they have one critical difference. Instead of using one gear to grind your ingredients, these juicers use two. Because of the extra gear, you get even more juice with each turn, and it's easier to make other dishes as well.
Overall, triturating juicers are designed for hardcore juice enthusiasts. These machines are quite expensive, so we don't recommend them for casual juicers who may only use them a few times a month. That said, these models are rugged and well-built, so they will last for years, if not decades. So, while the price tag is pretty high, you have to look at it as an investment in your current and future health. You may even be able to pass your triturating juicer to your children.
Best For: Hardcore juicers that want the ultimate in juice yield.
Juicer Size
As with any kitchen appliance, size does matter. As a rule, centrifugal juicers have a much smaller footprint than masticating models, making them ideal for smaller kitchens. The primary distinction to consider when comparing sizes is between a vertical juicer or a horizontal juicer. Typically, you will often find horizontal masticating juicers, but vertical models do exist. Twin gear juicers, however, are almost always horizontal.
Another factor to pay attention to with sizes is the weight of your juicing machine. If you have to put it away after each use, be sure that you can handle a heavier machine. Triturating juicers are the heaviest, making them more cumbersome and harder to maneuver. While you can disassemble these models, the base is still going to be quite hefty.
Centrifugal juice machines are typically much lighter, weighing about as much as a standard countertop blender. However, some units are larger than others, so be aware of that.
Juicer Motor
While you can buy a manual juicer to make citrus juice and other beverages, it requires so much more effort. Who has the time or energy to press their own fruits and vegetables? Instead, an electric juicer makes it so much easier to get delicious and nutritious drinks.
That said, you have to pay attention to the motors on these machines. One of the primary issues you can run into is clogging and grinding. If you toss fibrous ingredients into your juicer (i.e., citrus fruit peels), you can damage the internal components. Since juicers create pulp as a byproduct, the motor has to work harder than, for example, a blender.
This problem is even more pronounced when buying a masticating or twin-gear juicer. In these instances, you can put citrus peels into the machine, but you also have to be careful not to overload it. When looking at juicer motors, be sure to pay attention to the wattage. Higher watts mean that it's more powerful and won't wear down as quickly.
Also, look for juicers that have a reverse setting. This option allows you to avoid clogs and prevent damage to the motor (and the gears).
Juicer Brand
When comparing different juicer models, you'll notice that many of them have similar features and benefits. If you're torn between two options, sometimes the brand can be the dealbreaker. Here is a rundown of the top juicer brands you can find.
Aicok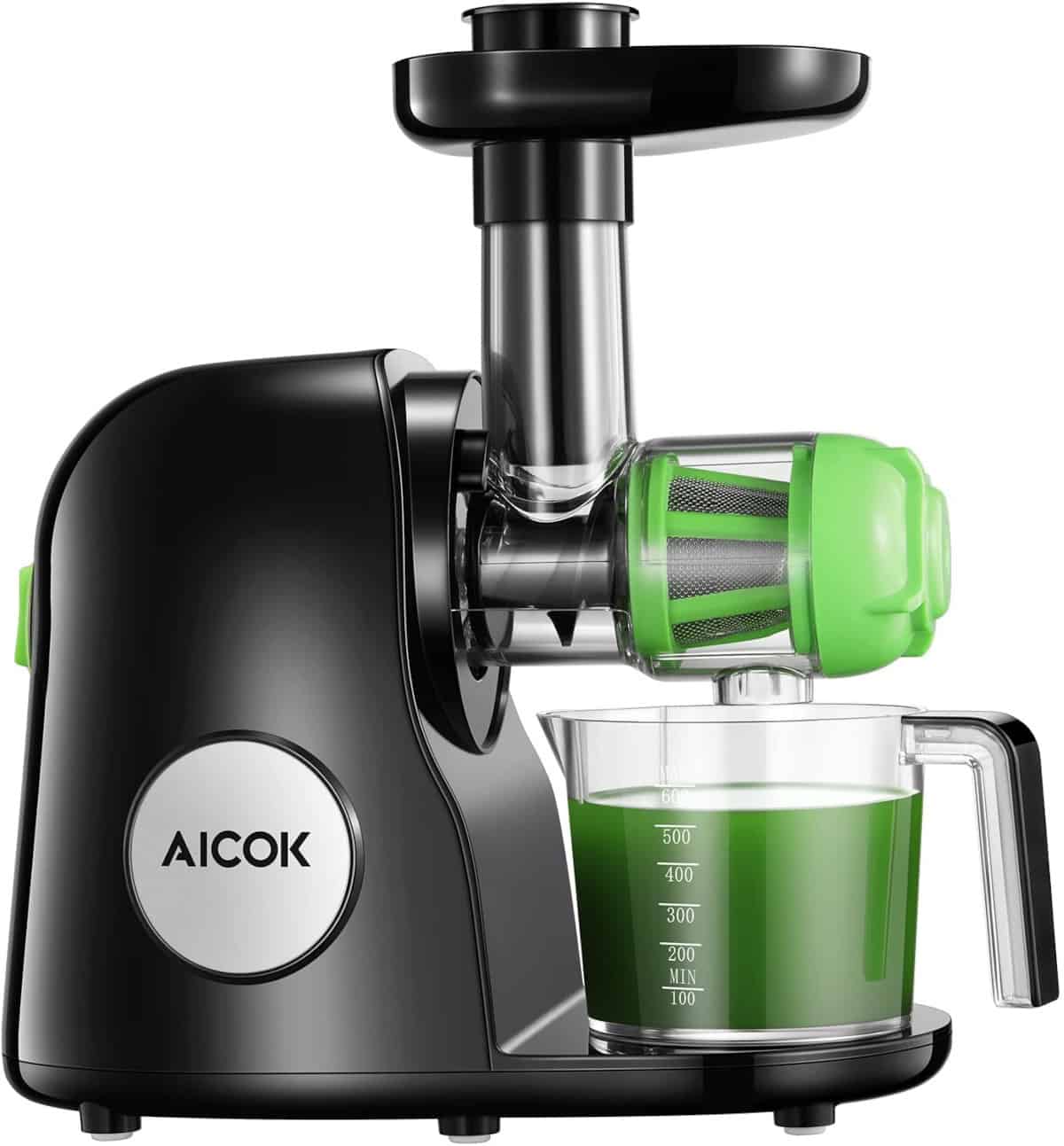 Although this brand has only been around since 2014, it has quickly grown into one of the world's top juicer companies. Aicok distributes in the U.S. and Europe and produced a wide array of kitchen appliances, including coffee makers, grinders, bread makers, and much more. Many of these items are sold under different brand names, but Aicok has become synonymous with juicing.
This company mostly specializes in masticating and cold press juicers, but it offers some centrifugal models. Most of these units are highly rated, but not all of them are winners. Also, keep in mind that Aicook juicers are a sub-brand of Aicok, just to avoid any confusion.
Breville
This Australian company was founded in 1932 in Sydney. Originally, Breville focused on radio parts and appliances before moving into the culinary world. Today, the company makes many kitchen machines, including blenders, juicers, kettles, and coffee makers. Breville juicers are centrifugal and go by the name "juice fountain." So, if you're looking for something fast and convenient, this brand may be the best option.
Hurom
One point to consider when comparing different juicer brands is whether the company focuses specifically on juicing. As we've seen with Breville and Aicok juicers, the brands make a wide array of other appliances. Hurom, however, only focuses on juicers, so they know what they're doing.
Hurom offers vertical masticating juicers, and many of these models are quite affordable. However, if you want something a bit more robust, you can choose high-end slow juicer models that deliver exceptional results. Since 1974, the company has revolutionized slow juicing by developing unique and proprietary gears for maximum juice extraction.
Omega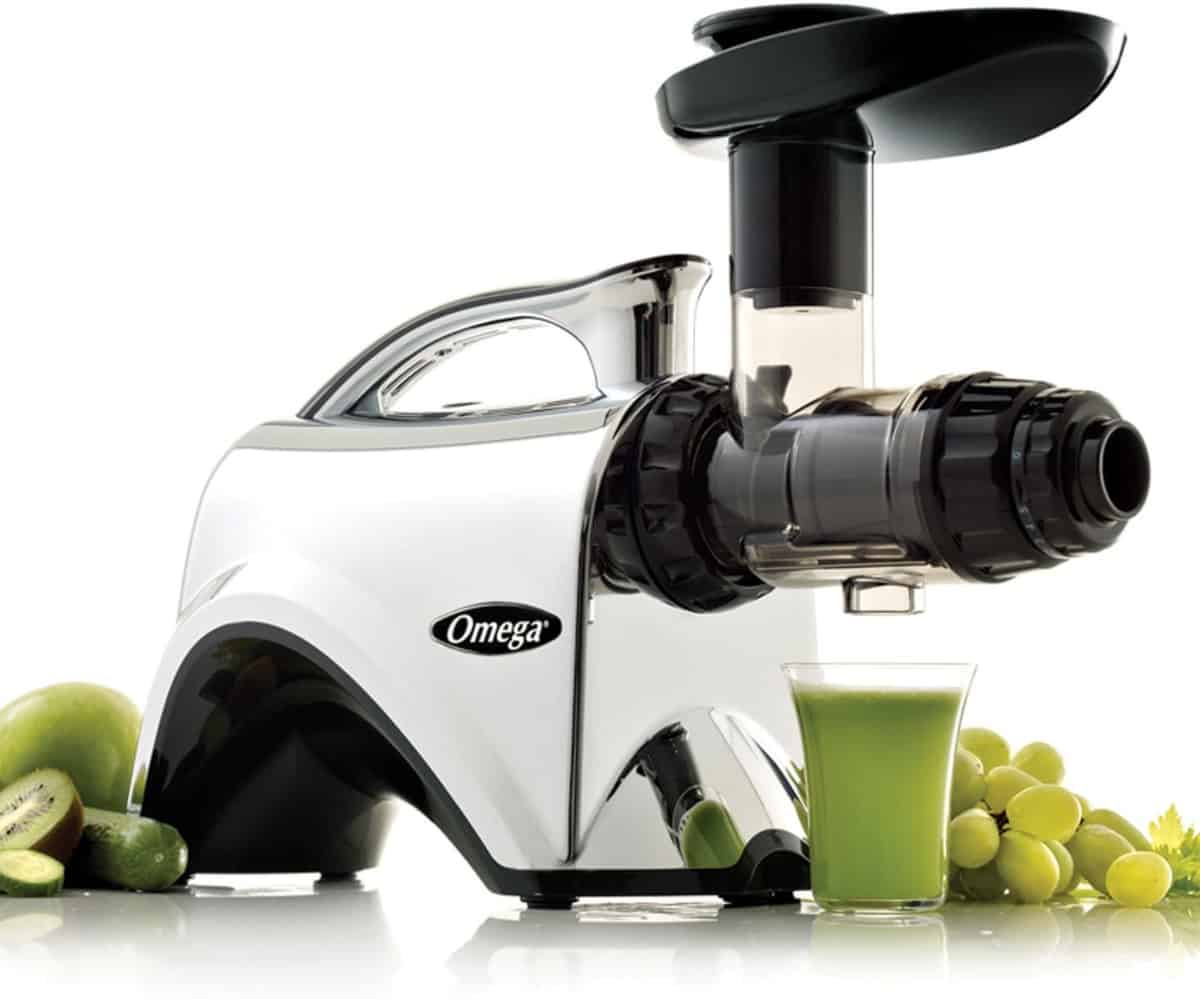 As with Hurom, Omega is a juice-focused brand. While the company is part of a larger conglomerate that sells various kitchen appliances, Omega itself focuses almost exclusively on juicers. Omega juicers are mostly masticating, although you can get both vertical and horizontal models. Omega also offers all-in-one machines that allow you to make nut butter, nut milk, pasta, and more. These units are a bit pricier than other brands, but they are built to last.
Juicer Price
We've touched on this already, but the cost for an electric citrus juicer can vary widely between model types and brands. When comparing different juicer prices, you want to consider the following elements:
Usage - How often do you plan on juicing? If you only think you'll use the machine a handful of times each month, it might not be worth shelling out hundreds of dollars.
Variety - If you only plan on making orange juice, you should buy a citrus juicer. However, if you want to juice a wide variety of fruits and vegetables, you should opt for something a bit more comprehensive.
Non-Juice Dishes - Nut butter and nut milk are trendy these days. You can save money by making your own at home. High-end juicers give you this capability, meaning that they can pay for themselves eventually.
Juicing Method - Typically, centrifugal force juicers are the cheapest option, but not always. Some vertical masticating juicers can be relatively inexpensive, but they are not built as sturdy as others.
Overall, you have to look at the price tag as an investment in your health and well-being. You may also be more willing to juice frequently if you have a highly capable machine for extraction.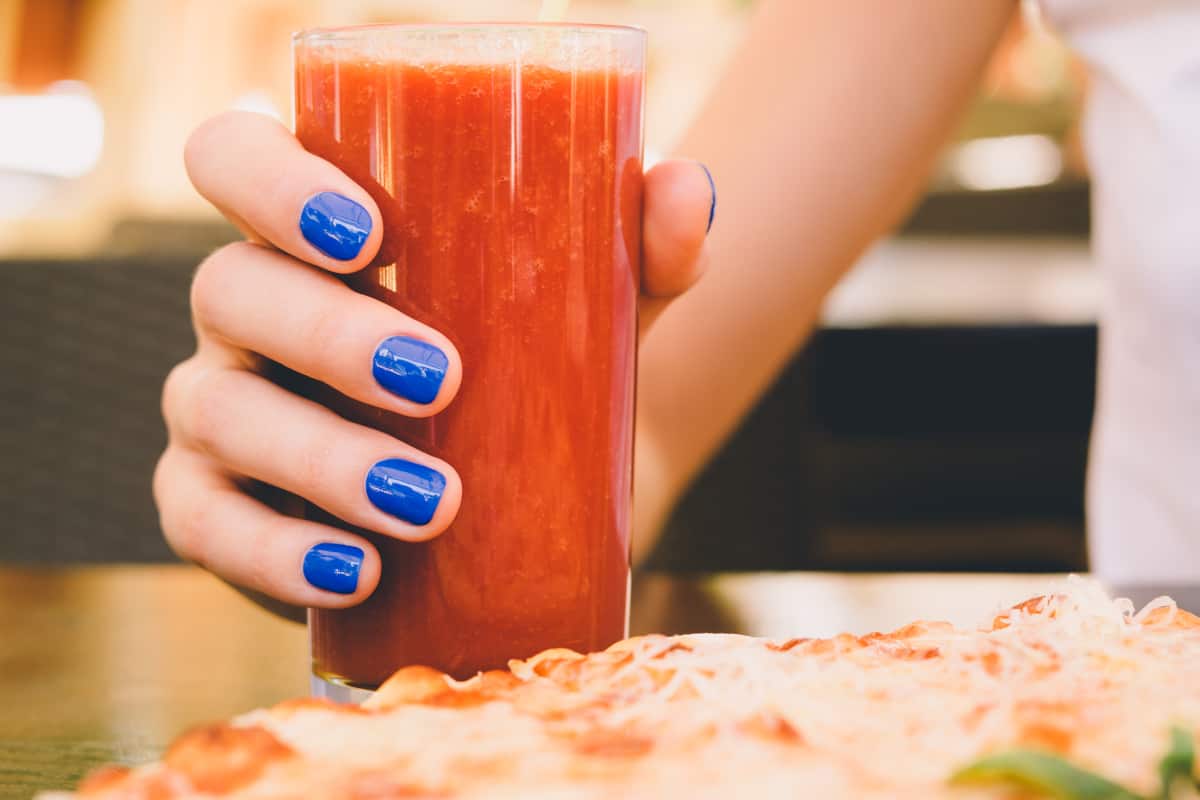 Cleanup
While juicing can be quick and easy, cleaning up afterward can be quite messy. The primary reason why juicing requires more effort is that it creates pulp as a natural byproduct. Regardless of the juicing method you prefer, there will always be leftovers. So, if you're used to using a blender with minimal cleanup, a juicer will be a significant change. That said, some models make it easier than others with these features:
Pulp Extractor - Omega juicers are well-known for ejecting pulp as they extract the juice. Usually, there is a little compartment below the gears, so all you have to do is detach it and toss the remains. These compartments are not that big, though, so you might have to dump it out multiple times.
Dishwasher-Safe Parts - While you will always have to throw away the pulp, many juicers allow you to wash each component in the dishwasher. This way, you can avoid scrubbing.
Self-Cleaning Juicers - If you want the ultimate in convenience, you can buy a juicer that cleans itself. Again, you have to dispose of the pulp, but the machine can wash the various internal components on its own. Just put some water and soap inside and let it work.
Tips and Tricks for Juicer Care and Maintenance
Since you're choosing your first juicer, you may not know how to take care of it properly. Here are some top tips and tricks to ensure that you get as much mileage from your new kitchen appliance as possible.
Clean it Immediately - If you really want to avoid scrubbing caked-on pulp, you need to rinse your juicer as soon as possible. Even if you're rushing in the morning, nothing is worse than coming home to a filthy juicer at night. Worst of all, since the pulp is sugary, it will stick on much worse than other ingredients. If you're not careful, you could be looking at a time-consuming cleanup job.
Practice Assembly - Juicers have more parts than a blender, so they can be tricky to take apart and put back together. You will want to practice disassembling your juicer before using it so that you don't run into problems with a messy machine. Then, do a test run after reassembling it to be sure that it works correctly.
Read Your Owner's Manual - Some juicers are powerful enough to handle fibrous ingredients, while others require more preparation beforehand. Never assume that you can juice anything you want. Doing so could damage the motor and force you to buy a new juicer.
Prep Your Fruits First - Even if your machine can handle whole foods, we always recommend chopping them into smaller pieces first. The primary benefit of doing this is that you can reduce the wear and tear on the motor. Just because the juicer can process peels and cores doesn't mean that it should. Overall, you can significantly extend the life of your juicer with a bit of prep work.
Don't Overload the Juicer - There are two reasons to juice only one piece at a time. First, you can ensure maximum juice yield since the machine doesn't have too much to do at once. Second, you can avoid overheating the motor and causing the juicer to shut off (or break entirely).
Final Verdict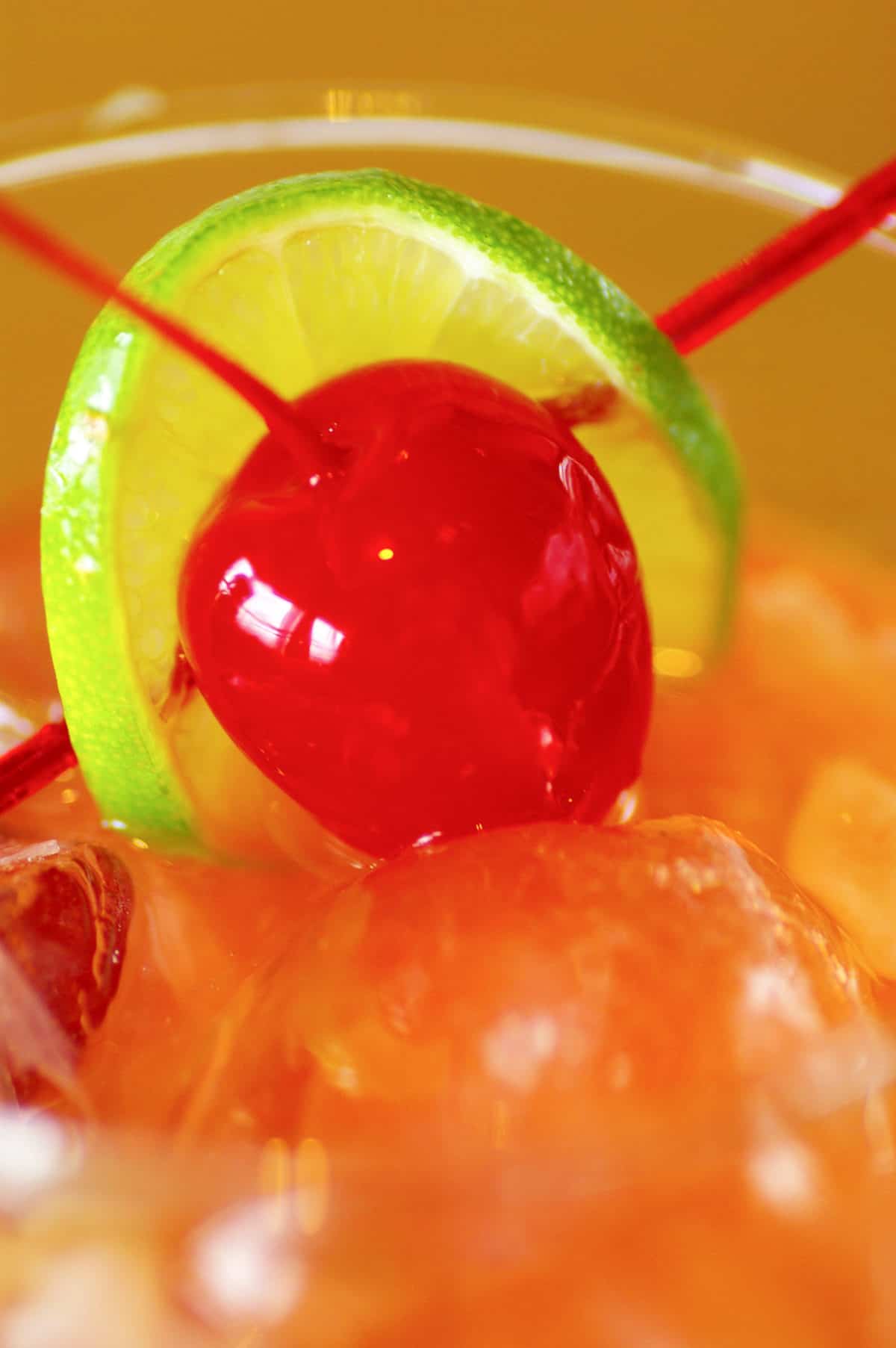 Overall, juicing can be an excellent way to incorporate more fruits and vegetables into your diet. Once you get used to using these machines, you'll wonder how you ever lived without them. No more buying juice from the grocery store - now you can make your own! Fresh-squeezed orange juice, celery juice, and others taste so much better than what you can get out of the carton. Plus, you can mix and match different ingredients to make the ultimate healthy beverage. Now that you know how to choose a juicer, go wild!