As a vegan, I often have to dig to find vegan dishes at some of my favorite restaurants and coffee shops.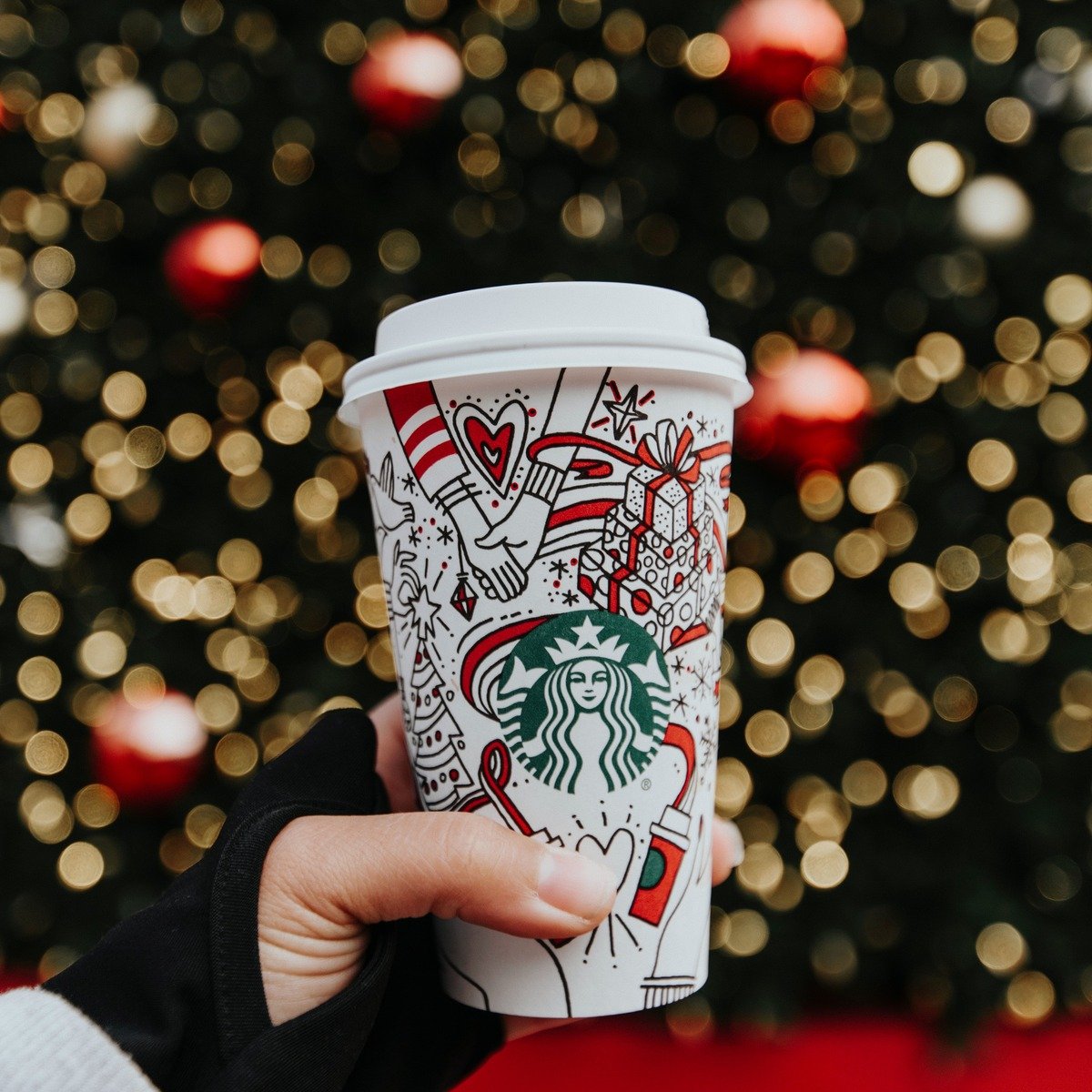 And with winter just around the corner, enjoying good dairy-free hot cocoa can be tough without making it at home. Starbucks hot chocolate isn't vegan, but the barista can easily turn it vegan by using almond milk or another alternative and excluding the whipped cream.
As far as ordering vegan at Starbucks goes, it's not that bad. Vegan hot chocolate is actually a personal favorite of mine around the holidays.
So, how does one order a Starbucks hot chocolate vegan? Let's dive in.
Table of Contents
The Standard Starbucks Hot Chocolate
The standard Starbucks Hot Chocolate comes with 2% dairy milk if you order it as-is. It's also topped with whipped cream, which is definitely not vegan.
Unfortunately, Starbucks still doesn't have dairy-free whipped cream for your vegan drinks. It kinda feels like a crime at this point.
The good news, however, is that Starbucks' chocolate sauce and mocha drizzle are both vegan. That makes it easy to turn your drink dairy-free.
What milk options will make your hot chocolate vegan?
Starbucks still has a lot of alternative milk options. Almost too many, if you ask me:
Coconut milk
Soy milk
Oat milk
But which one is best for your vegan hot chocolate?
As a barista, I always thought oat milk was best for creating hot drinks. The fat content in the oat milk seemed to work the best when steamed like dairy milk.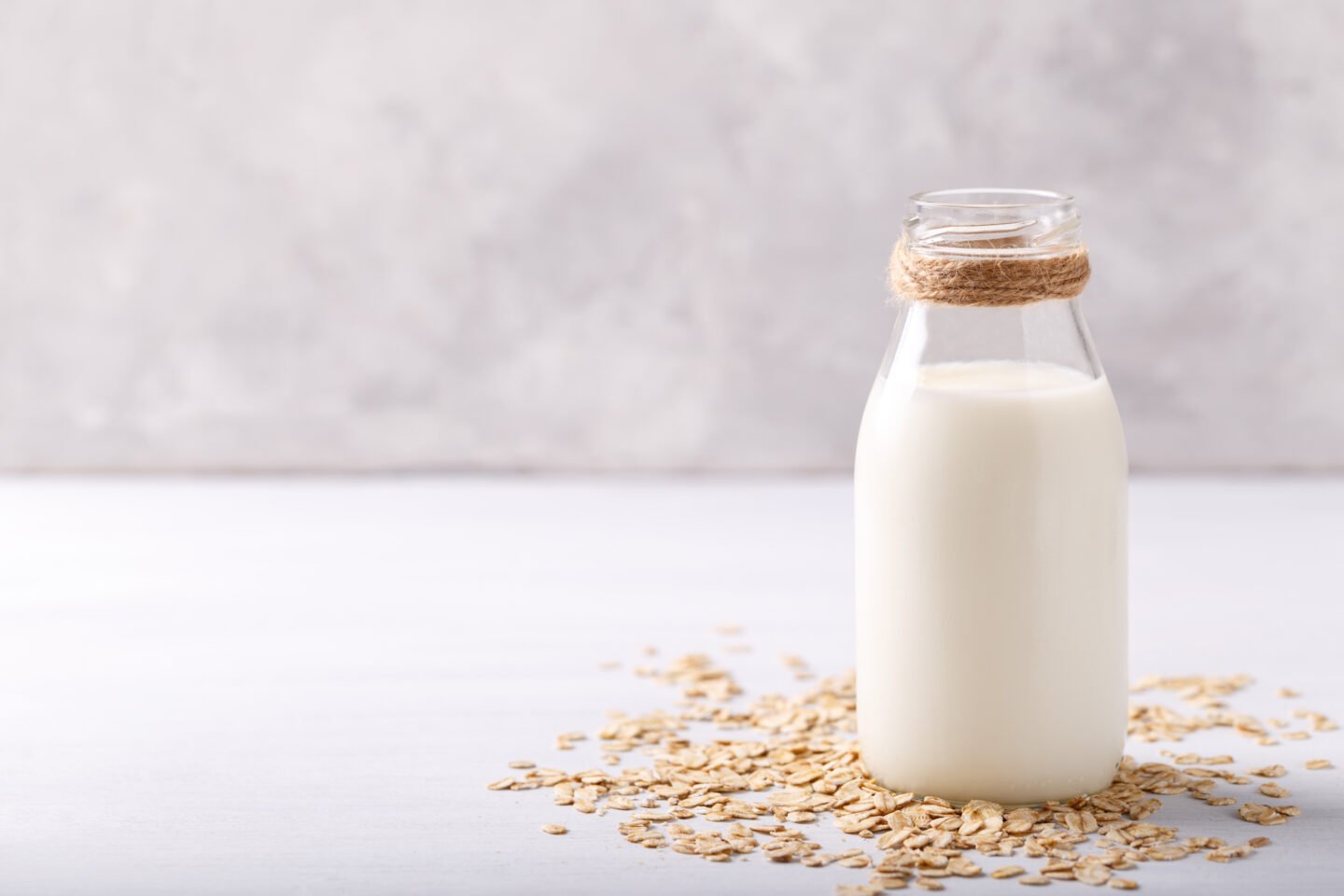 Additionally, oat milk has a pretty neutral taste, so you'll have a more chocolatey drink. If you use almond or coconut milk, you'll notice that those flavors find their way into your cup.
Soy milk also has a neutral taste, but steaming soy milk is pretty tricky. If you trust your barista, then it might be worth it. But it's very easy to burn or boil soy milk, which will leave you with burnt or unpleasant hot cocoa.
How To Order Vegan Holiday Drinks At Starbucks
Ordering a vegan hot chocolate at Starbucks is actually very simple.
All you need to do is order a hot chocolate in whichever size you want. Then, simply ask for alternative milk.
And, most importantly, don't forget to ask for no whipped cream. That's the step I always forget, so I end up having to scrape off the whipped cream on my way out.
Pro tip: For coffee, ask for a shot of espresso in your hot cocoa (it's sweeter than mocha!).
How To Make Vegan Hot Chocolate At Home
I've been making vegan hot chocolate drinks at home for years, and my roommates always love them (even though they aren't vegan!).
Below the recipe card, I wrote down some tips to help you make even better vegan hot chocolate!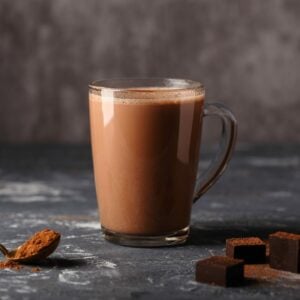 Homemade Vegan Hot Chocolate
Making a great hot chocolate at home is simple, and the same goes for vegan hot chocolate.
Ingredients
1

cup

almond milk

or another milk alternative

4

tbsp

chocolate syrup

make sure to double-check the ingredients
Instructions
In a saucepan, warm up the milk. Be careful not to boil your milk. Almond milk especially has a low boiling point. A good rule of thumb is to hold your hand to the side of the saucepan. If you can hold your hand there for two seconds before it gets too hot, your milk is just about done.

Add 2-4 tbsp chocolate sauce to your cup. Of course, you can add however much or little you want.

Once your milk is hot, combine, stir, and enjoy.
Nutrition
Calories:
258
kcal
Carbohydrates:
53
g
Protein:
3
g
Fat:
4
g
Saturated Fat:
0.4
g
Polyunsaturated Fat:
2
g
Monounsaturated Fat:
2
g
Sodium:
383
mg
Potassium:
179
mg
Fiber:
3
g
Sugar:
40
g
Vitamin C:
0.2
mg
Calcium:
311
mg
Iron:
2
mg
Pro tip: Hershey's Chocolate Syrup is vegan. It blew my mind the first time I realized it, but it's true. Give me a fact-check if you need to, but I'm 100% certain about this. That said, it's pretty processed, so you can use another chocolate sauce or melted chocolate instead.
For better milk: Take your hot milk and put it into a French press. Then, take the plunger and pump for 1-2 minutes. That will aerate your milk and give it a frothier texture.
My Final Thoughts
Starbucks hot chocolates are not vegan on their own, but they are easy to make vegan.
All you have to do is ask for an alternative milk like almond, oat, or soy.
Then, don't forget to ask for no whipped cream. Starbucks still doesn't have dairy-free whipped cream, so we still have to go without any whipped cream at all.
But the good news is that Starbucks' menu is generally pretty accommodating to the vegan diet.